Browsing the paintings of French artist Oscar-Claude Monet is much like strolling through a dream – a dream filled with watercolor rose bushes and incredible seaside cliffs.
Join us in our appreciation of Monet's enchanting artwork! Below, we've compiled a handful of his celebrated impressionist paintings. Each painting belongs to the public domain, meaning it's free to print, reprint, and use however you'd like!
Make the most of this art work by turning it into a custom poster print or gorgeous canvas display.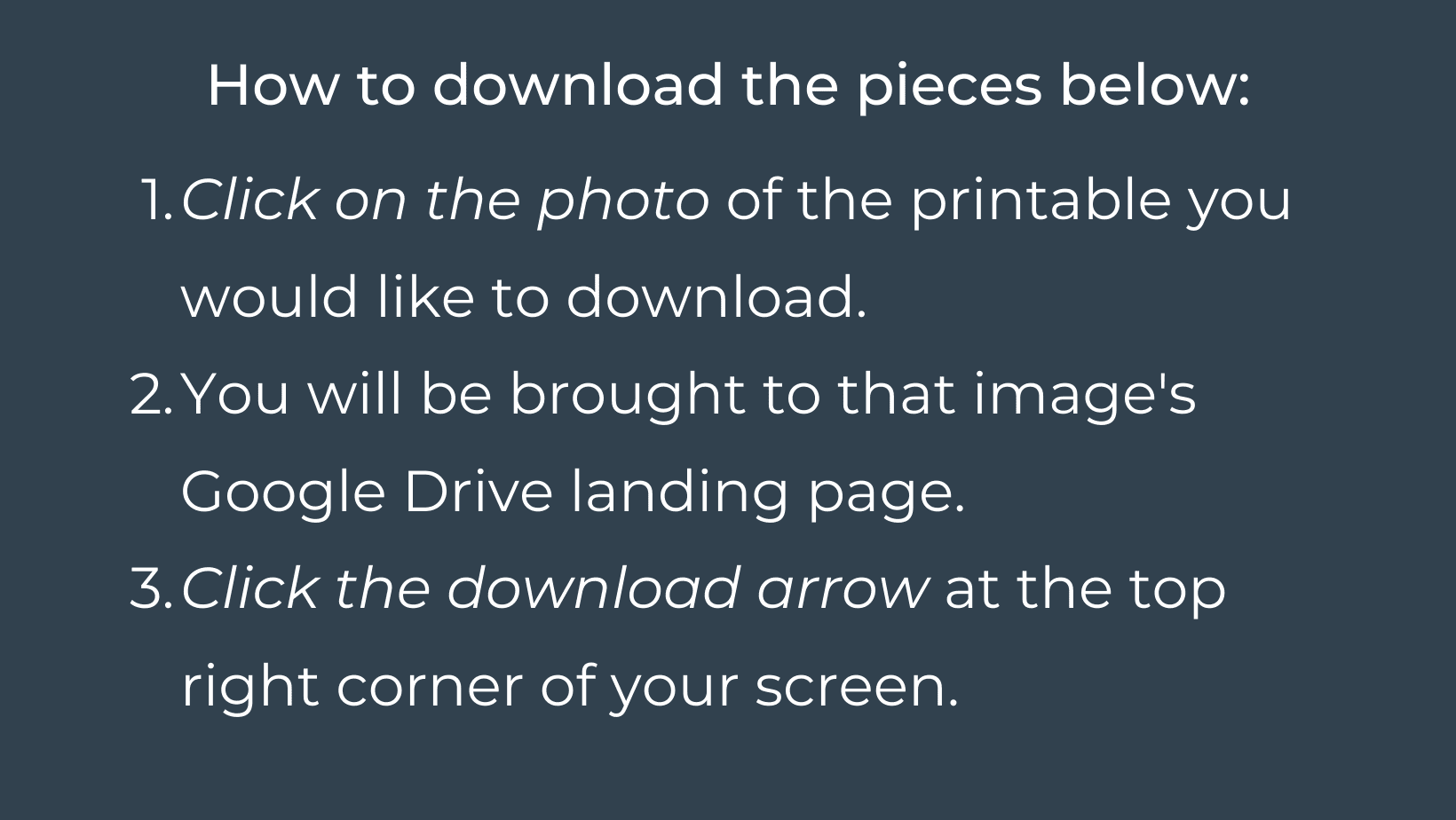 ---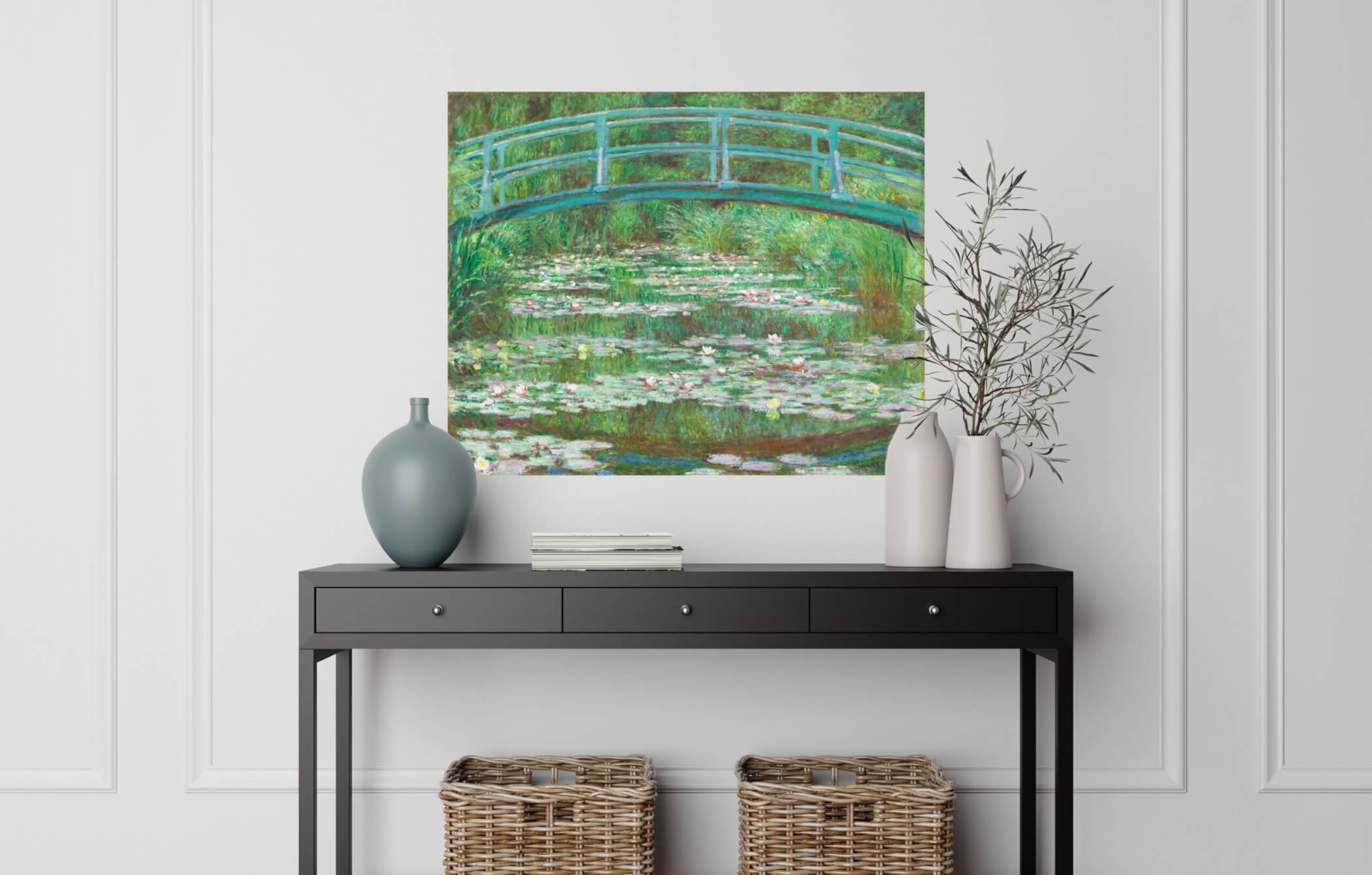 When it comes to scenic paintings, there are few, if any, that we love more than Monet's acclaimed Japanese footbridge illustration. It transforms a small glimpse of a simple scene into a magical oasis that feels far larger than it is. We would love to see this dimensional, enchanting piece printed on fine art paper or a large canvas.
---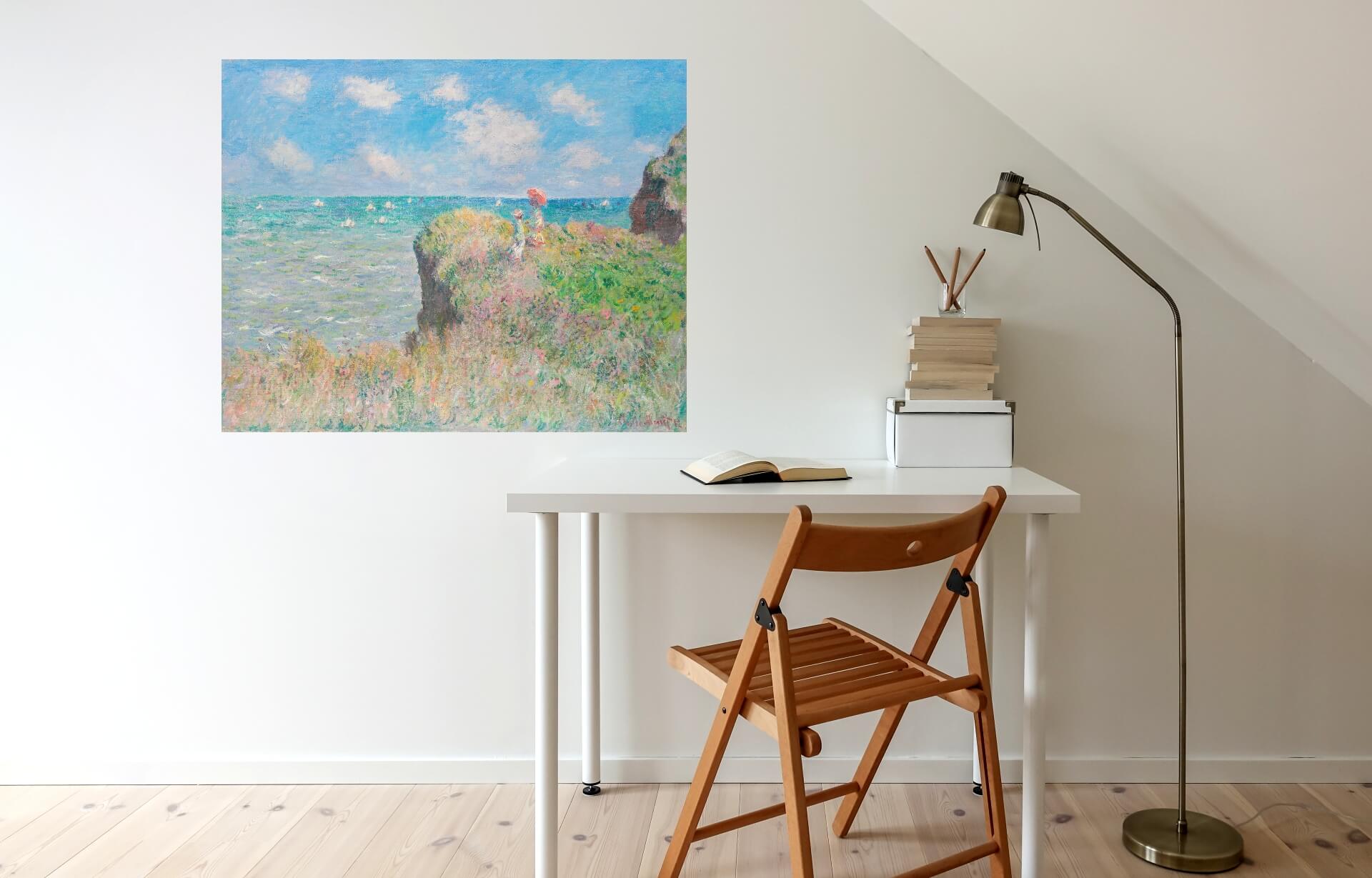 Cliff Walk at Pourville
We can't resist the beautiful seaside colors used in this piece of art, from its bright blue sky to its flowering cliffs. Display this incredible visual in the line of sight of your work space and you're sure to feel endlessly inspired by its beauty!
---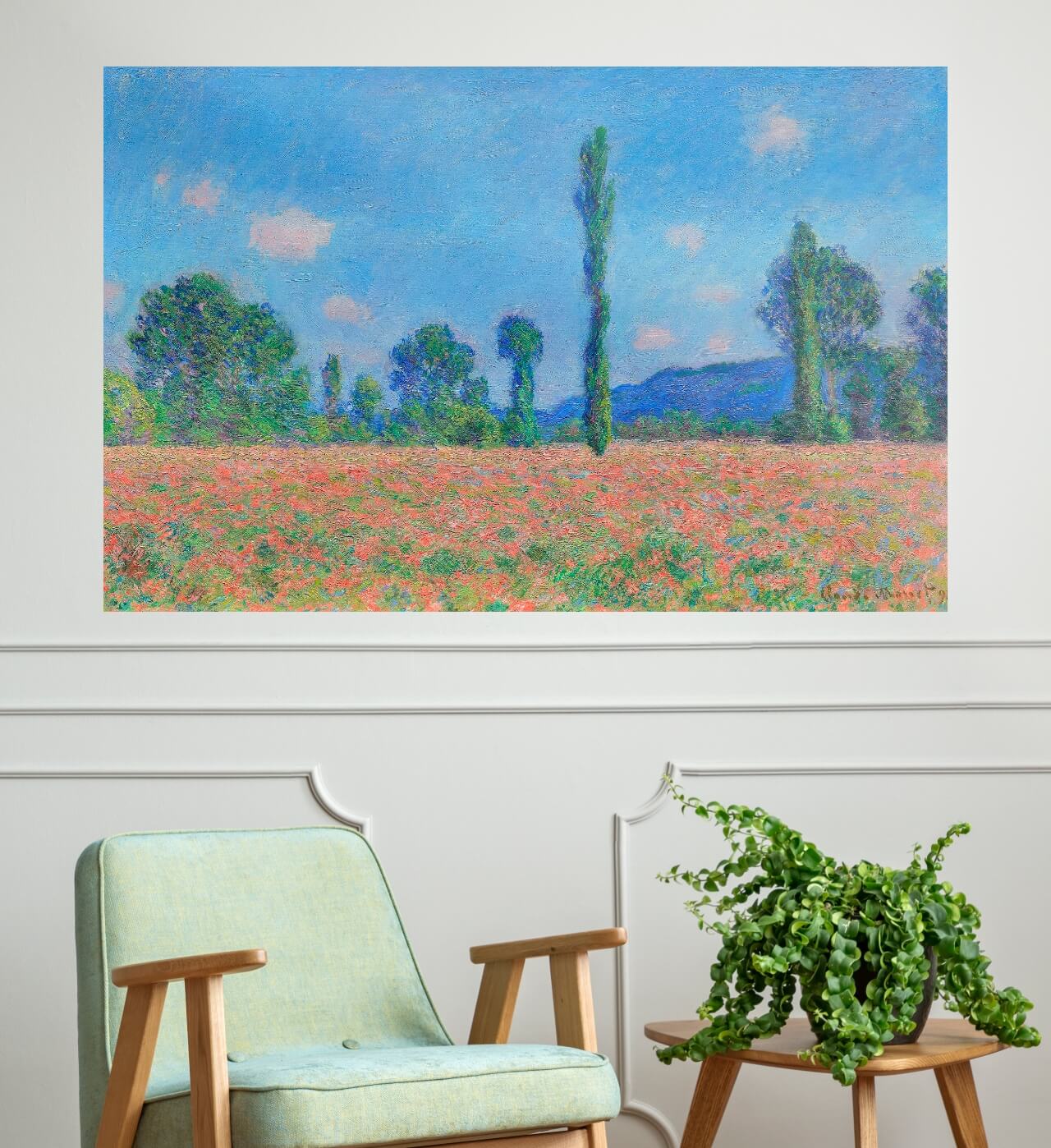 Poppy Field, Giverny
If you love a splash of red in your décor, this one is for you! It isn't easy to capture the magic of a vibrant, blossoming poppy field, but Monet did so with elegant artistry.
---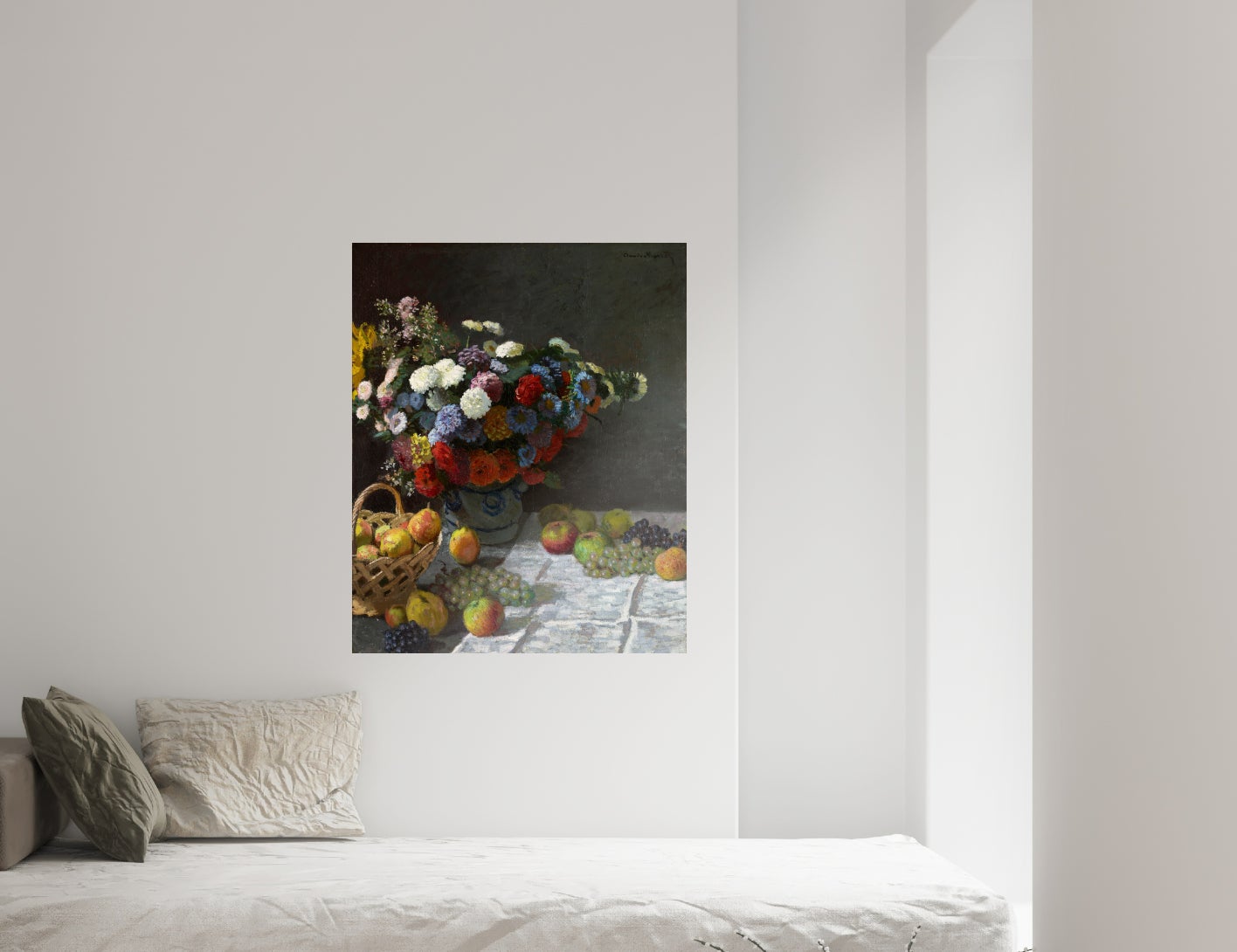 Still Life with Flowers and Fruit
While we're totally smitten with Monet's landscape paintings, there's no denying his knack for still life illustrations. If you love the artistic, refined aesthetic of a still life painting, this free printable is an incredible choice.
---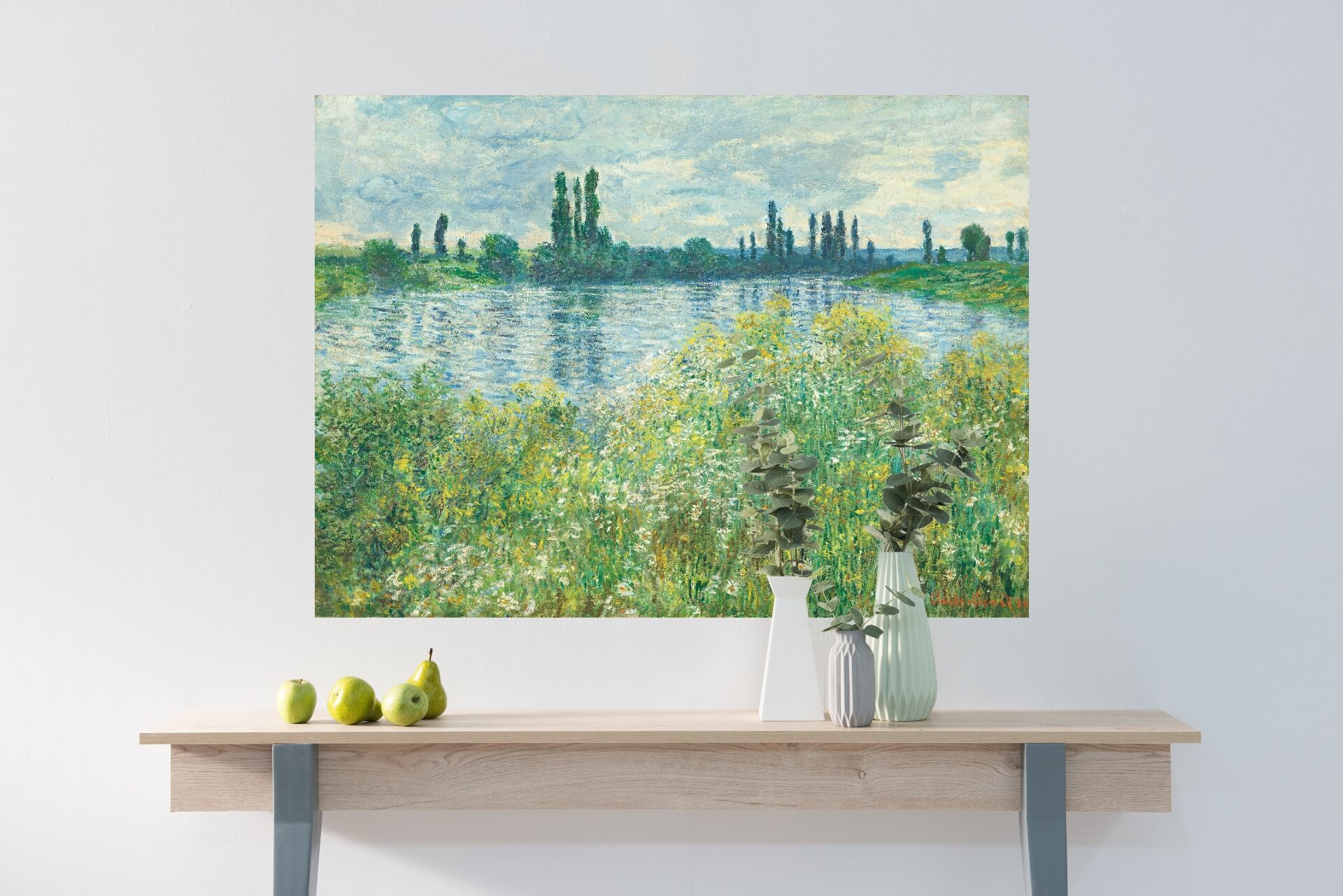 Banks of the Seine, Vétheuil
Monet's ability to beautifully depict waterway views continues with his illustration of the banks of the Seine River. Its vibrant yellows and greens would have a gorgeous presence wherever you choose to display them – though we would especially love to see this hanging in a farmhouse style kitchen.
---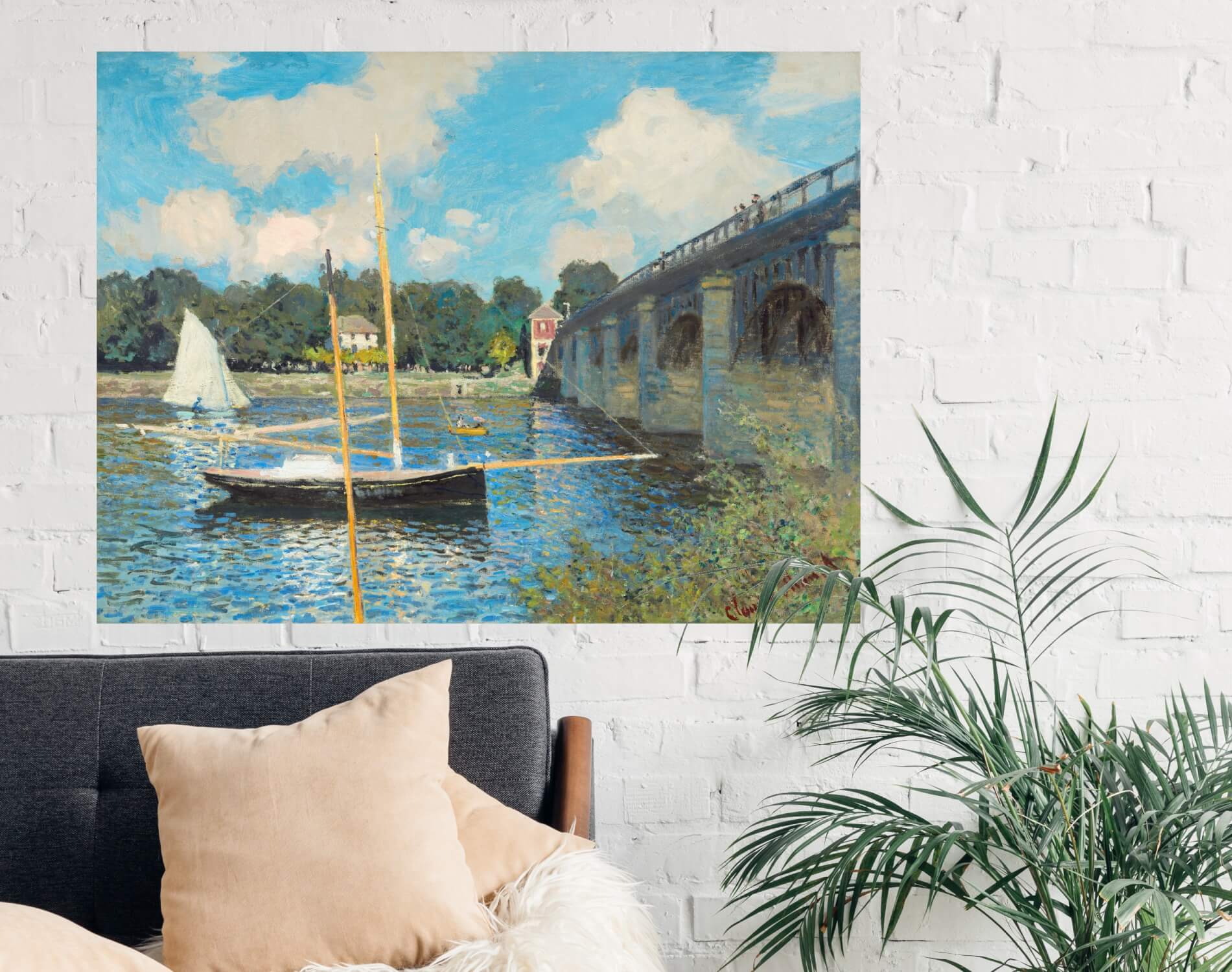 The Bridge at Argenteuil
Embrace the beauty of blue with this stunning painting. Through swirls of colors, Monet depicts a sunny day alongside the Argenteuil bridge, found in the northwestern suburbs of Paris. It's the perfect way to complement a nautical décor style, or add color to an otherwise neutral color scheme.
---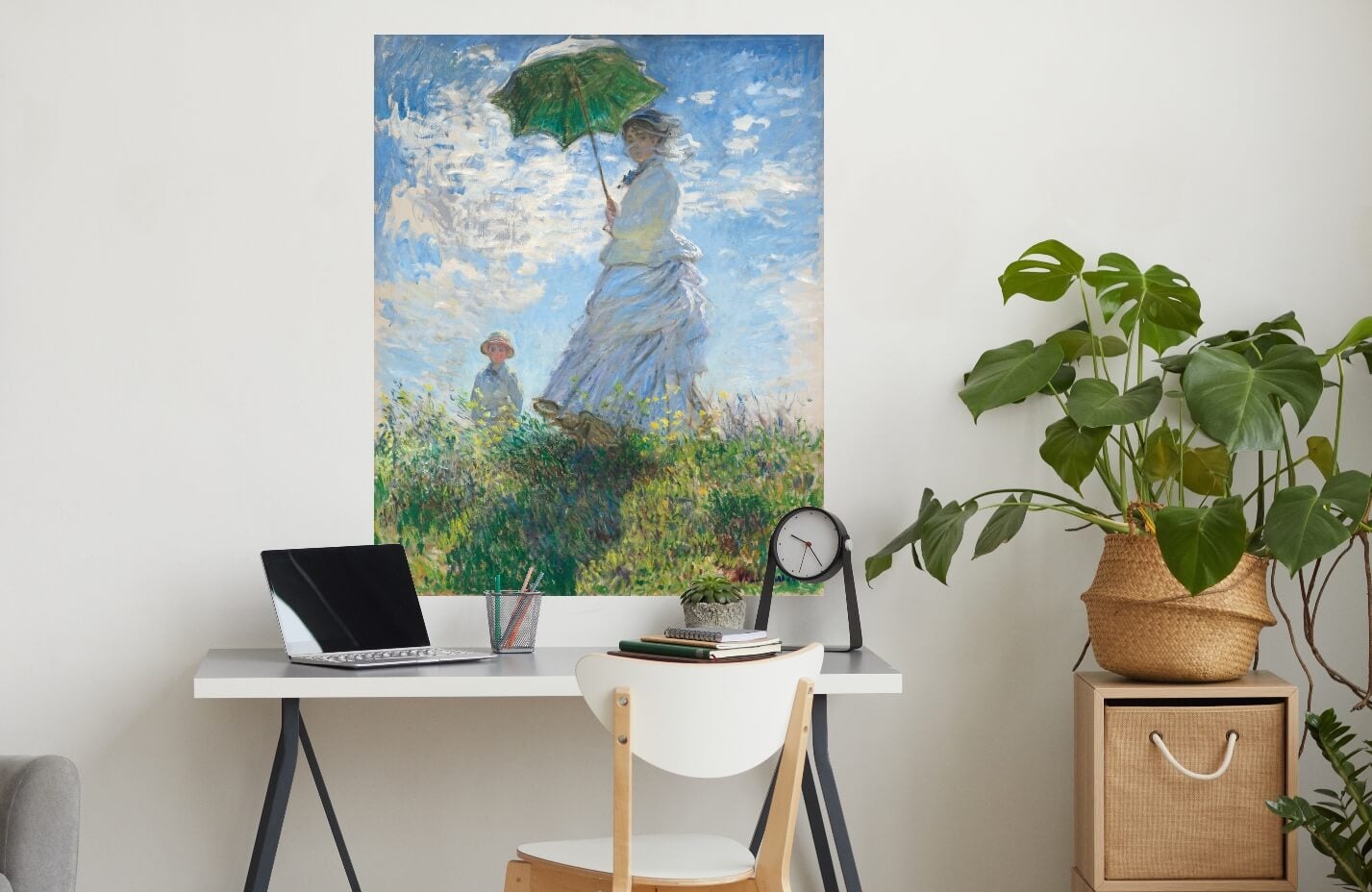 Claude Monet's Madame Monet and Her Son (1875)
We love the way this painting carries our eyes from the grass, along the folds of the Victorian era dress, to the tip of the green sun umbrella. It flawlessly captures the glow of a sunny day and adds nothing short of a cool spring time feel to any room.
---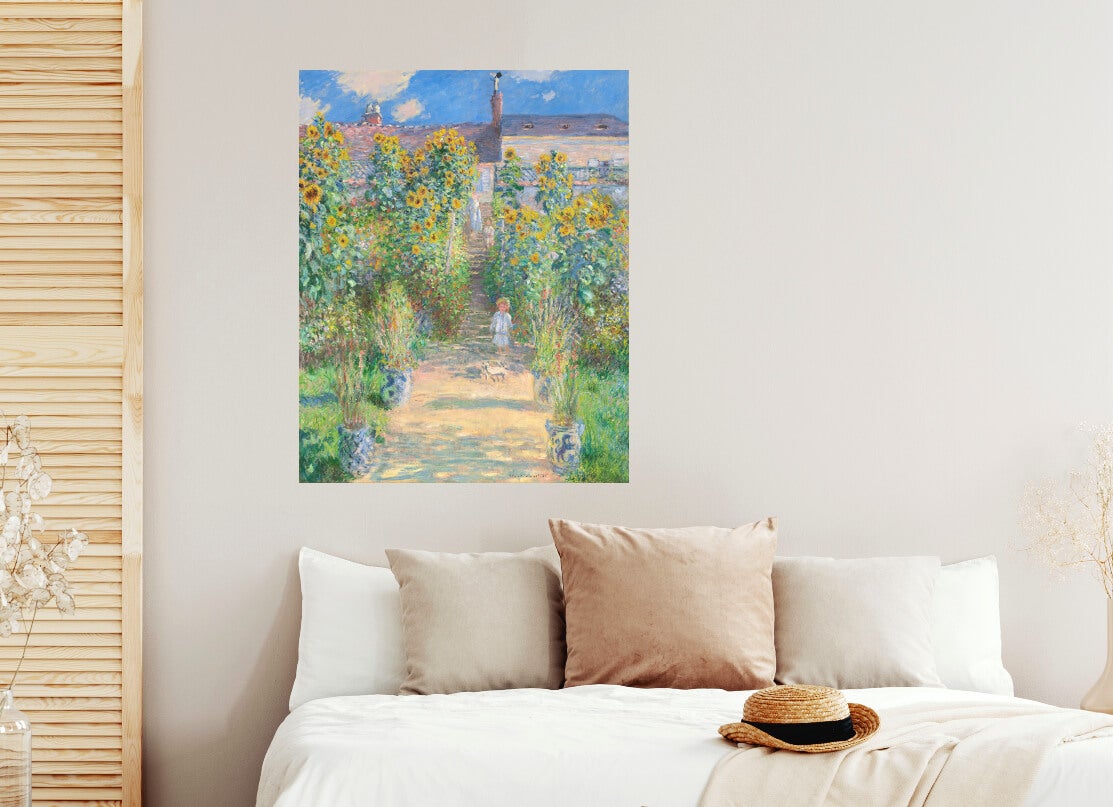 The Artist's Garden at Vétheuil
When sunflowers make an appearance in a piece of art, we can't help but swoon. We would love to visit the magical garden depicted in this painting, but we'll settle for having it displayed gorgeously on the wall!
---