Do you have a new bundle of joy in your life? If so, Printique has some fresh, new card and photo book  designs to help you announce the news!
1. Greeting Cards 
Share the news and let everyone know about the new addition to your family with Printique greeting cards. We recently just added a dozen new styles. From light and contemporary to modern and minimal, we have the perfect card for your baby's world debut. You can check out the new designs such as Little One and Goodie Gumdrops by clicking HERE.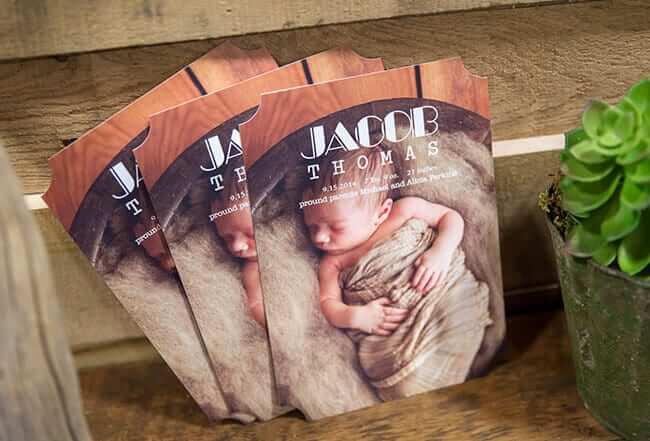 2. Photo Books & Albums
You'll want to save those precious memories of baby's first few days and weeks into the world. Printique offers photo books and flush mount albums in several sizes and covers.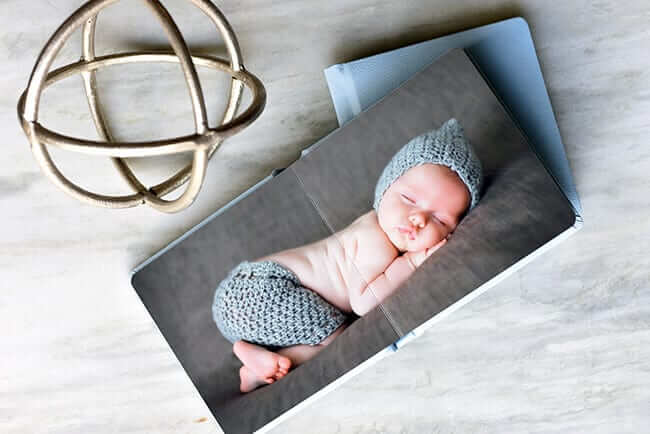 Since becoming new parents, you probably have your hands full changing diapers and feeding your baby. We suggest taking it easy on yourself by  using one of our newly designed baby photo book templates. All the work is done for you, simply upload your images then drag and drop them into the templates.
Here's a quick glimpse at the new designs and templates just delivered by the stork.
For those looking for a photo book template for boys, we have added a modern lay out with soft blues and greys. Chevron patterns, dots and stitching make this the perfect and sweet book for everyone. You can find this design called Baby Boy under the children section in our templates.





If you are looking for something non traditional, we have a more neutral palette with soft greys and yellows called Sweet Canary. From muted flower stickers to soft background patterns this template is modern and delightful.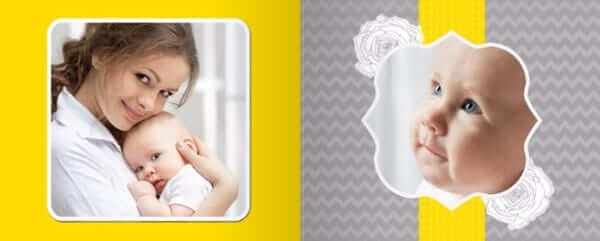 If you are looking for something that is sweet and simple for girls, check out our new Baby Girl template. A soft brown fabric background highlighted by pink accents and lace make this the perfect template for your new bundle of joy.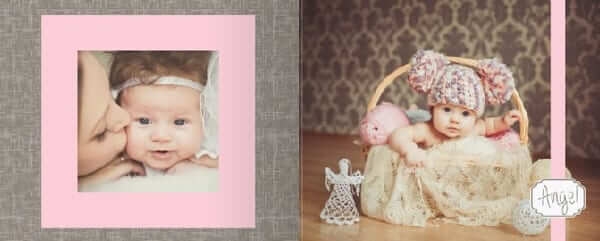 3. Wall Decor
Let's not forget to decorate our walls. Although they may be the smallest  member of the family, they deserve to have a big wall portrait. When choosing wall decor for the home make sure to measure the area first and then put a mock up sheet in that dimension to see how it looks. If it's a stand alone on a wall, typically beginning with a 16×20 or larger will add impact.
We've also recently added hexagon shapes to our metal print section. This is a fun and modern way to display images of your wee one.When choosing metal prints, make sure to always choose the white finish to keep skin tones in tact.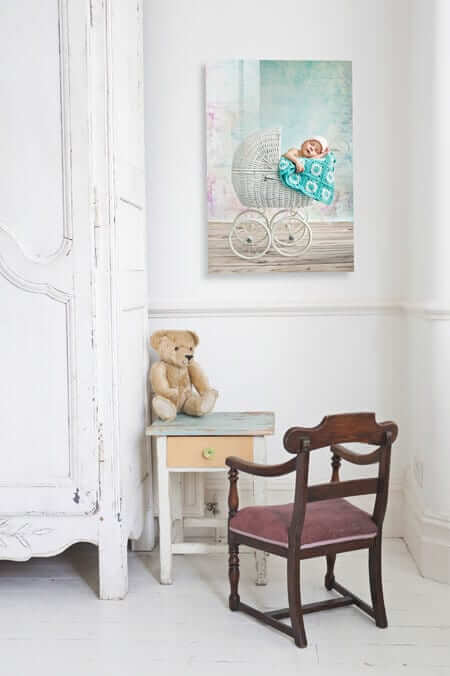 These are just a few of our new items this season we have added to our library of products. What products would you like to see us offer for newborns? Feel free to leave a comment below.