Your phone is always on you, so of course, it would make sense that you would take it to the Fourth of July fireworks. Hold up though! Before you click on the shutter, you might want to do a little research for best results. We can help. Here are five tips for iPhone fireworks photography.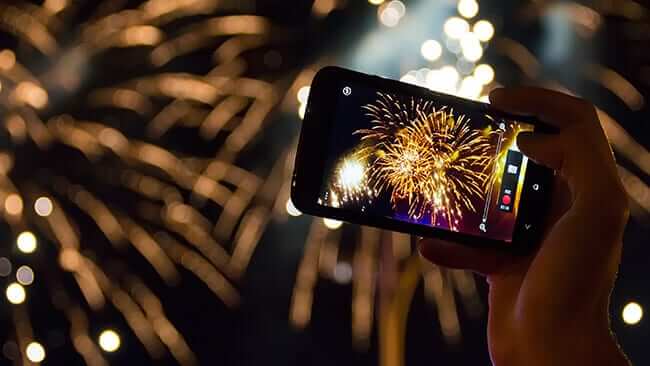 1. No Flash
This may seem like common sense, but it still happens.  The flash on your phone can only reach a certain number of feet. Remember the fireworks are nowhere near close enough for the flash to hit it. So basically, the flash, in essence, does nothing. Turn the flash off and you'll get better results.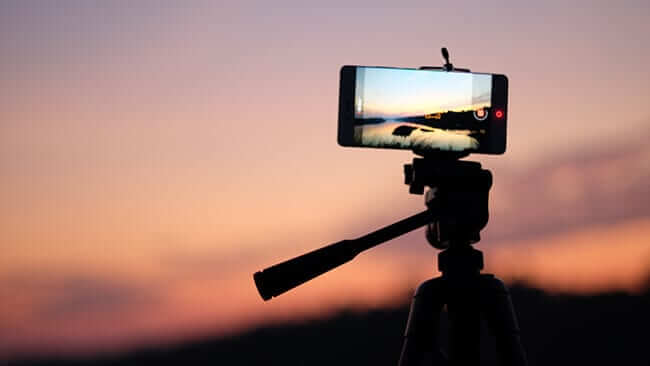 2. Stabilize It
Stabilize the iPhone as much as possible. If you have a tripod, this is the preferred method. If you forgot it or don't have one, that's ok you can MacGyver something. Try setting it on top of your cooler or on top of your car really anything that will provide a stable foundation. This eliminates camera shake and movement.
3. Burst Mode
There's always a bit of lag when taking pictures with your phone. Once you hear the fireworks go off, try the Burst Mode.  Burst mode lets users take a multiple number of photos per second by holding down the shutter button. When you are done, simply go back through and pick the best one.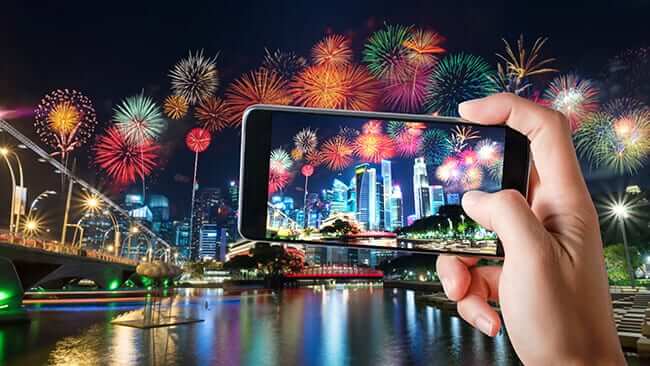 4. HDR
Turn on the HDR function. HDR will take multiple photos of a scene but with different exposures. It then combines them into a single image. This is great for fireworks because it can catch details that one image can't like light trails.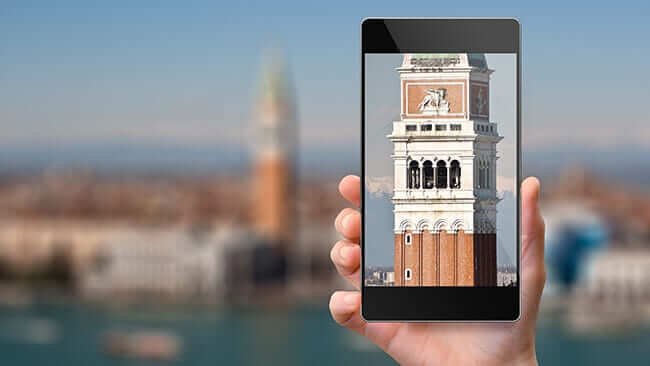 5. Don't Zoom
Unlike a camera lens that allows you to zoom in and get closer to the action, the zoom on the camera is just letting you enlarge the screen/image. It's not actually letting you get closer to the subject. So if you want to get closer to the fireworks, you'll have to do it the old fashioned way. You'll have to walk.
So now that you know the technique, lets talk about printing. You'll want the best paper to show off your artwork. We have three options that will make the colors pop.
From left to right: Metallic Photo Paper, Silk Paper, Glossy Paper.
Metallic photo paper will not only give you a high-gloss and reflective sheen, but it will also have a pearl like finish almost like it's printed on aluminum.
Silk photo paper is the best of all worlds. It will give you vibrant colors like the luster but it adds a subtle  texture, giving it depth.
Glossy photo paper is much like metallic with a high-reflective sheen but with no silver base. So colors stay true to life.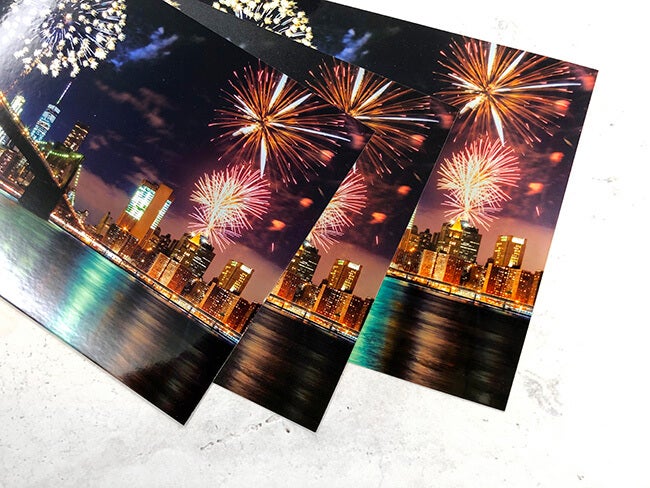 Glossy Photo Paper, Silk Photo Paper, Metallic Paper as seen below.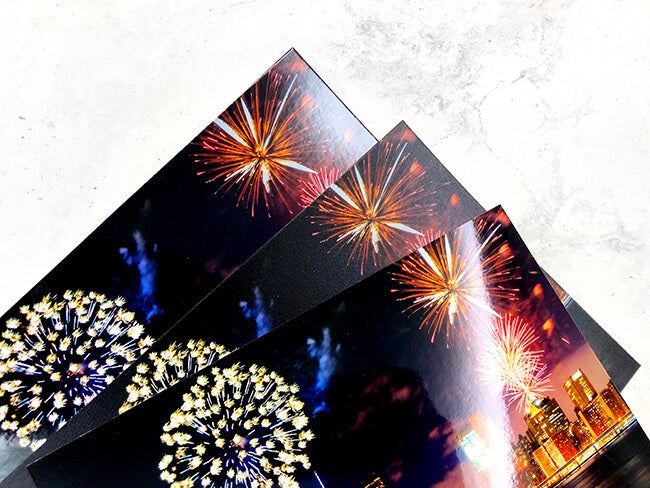 Ready to get printing? Right this way to pick your favorite  paper ->  Printique Photo Papers.