Every person has a story to tell of how they capture the magic they see before them with their photography. We are celebrating this with our Instagram PixStorytellers. Each week, a new photographer will join us on Instagram sharing their ideas, tips, and tricks for getting the best shot. This week we introduce you to Carlos David of Carlos David Photography aka @carlosdavidphotography on Instagram.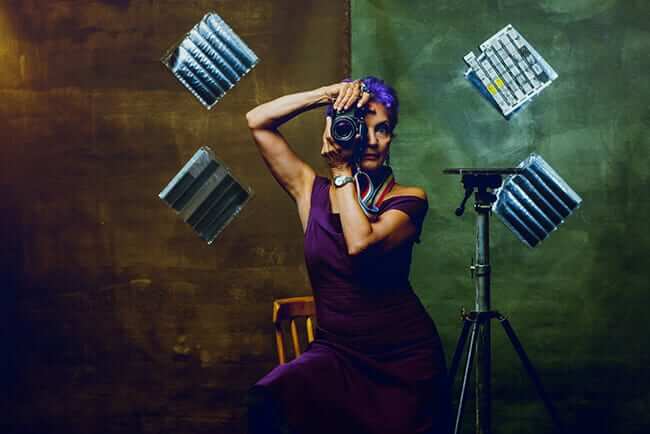 How did you start in photography?
I arrived to New York 11 years ago with a bag full of dreams and an empty wallet. I loved the city so much that I did everything to stay. I was working as a server when a friend of a friend -who became one of my best friends-, offered to teach me the basics of photography. He said that if I bought a camera and a laptop he would help me get a job as a nightlife photographer. I had never used a DSLR before but being a photographer sounded much better than waiting tables.  My new friend taught me how to shoot in manual mode and use a flash. We met at coffee shops before going to work at nightclubs taking photos for an online nightlife advertiser. I was lucky because I shot every weekend. My first camera was a Nikon D80 and I loved it.
A few months later he introduced me to a model scout who had me shoot models portfolio's on a regular basis. This is how I learned how to use strobes. By the end of the second year, I was able to get an 85 mm and a 50 mm fixed lens. Having a fixed frame made it easier to think about composition.
I couldn't afford a school so I dive into online courses. This was when the trend was just starting and it was not easy to find information. Creative Live was in its early days and I was lucky enough to participate in one of their classes with Mathew Jordan Smith. That class triggered my learning curve.
Later on, I assisted many fashion photographers and worked as a second shooter for high-end weddings. While in the wedding business I changed all my Nikon gear to Canon. It was a painful decision but now I love canon lenses.
Four years ago I started my own photography company. I mainly shoot in studio portraits, editorials, e-commerce, and headshots.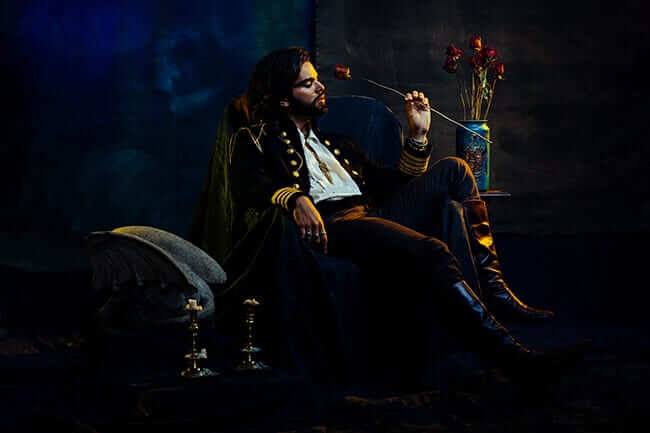 How did you find your groove?
Being in New York City fashion was a logical step. I've always liked photographing people but I also enjoy working with a team; art director, stylist, make up artist, hairstylist, bookers, models. Both production and photoshoot are exciting.
After many years doing commercial work I found my groove late 2016 with a personal project: PERSONAE, portraits of personal fiction.
I started PERSONAE from the desire to collaborate with people around me. I normally work with clients and I wanted to do something with my friends, neighbors, colleagues, etc. I put together a creative team and invited my neighbors to dress up as their alter ego or a character from their imagination and pose for a portrait. After the first session, I knew there was potential for something unique. From December 2016 to October 2017 we shot 81 subjects. Artists, dancers, actors, accountants, teachers, Uber drivers, kids, etc. Everyone representing a character. Each one offering a look into our collective subconscious.
On December 2017 we presented the project with an exhibit in New York City at El Barrio's Artspace PS109. 130 fine art MOAB paper prints printed by Adoramapix. Four sizes: 17 x 25, 24 x 36, 29 x 44, 44 x 66. Everything was beautiful but the life-size ones made people stop in their tracks. They're impressive!  More than 300 people attended the opening and we got coverage on UNIVISION and BRONXNET.
At the moment I'm looking for grants and sponsors to continue the project. This time I intend to work with marginalized and vulnerable population communities.
I had always underestimated personal projects but I learned my lesson. It's fundamental to work on a personal project because it allows you to search for your own voice.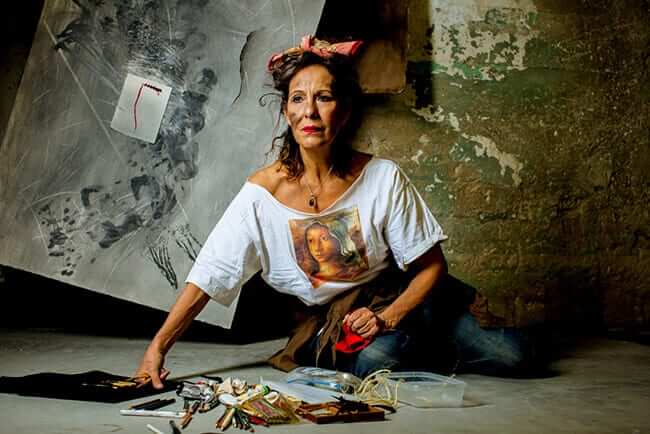 What's in your camera bag?
Two canon 5DM3 camera bodies.
Canon 85 mm L series (this is the lens I use the most).
Canon 50 mm L series.
Canon 100 macro.
Canon 35 mm L series.
600EX-RT Speedlite
Since I work in studio environment
Two Profoto D2 500 strobes
Two Profoto D1 500 strobes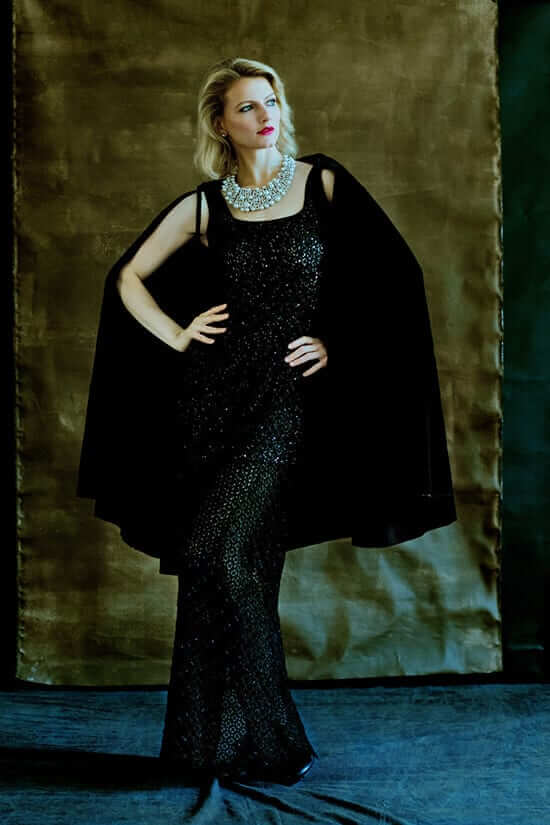 Advice for those starting out?
Light is like water. Look at the light and learn how to read it.
Learn the basics and practice until you dominate them. Assist other photographers, belong to a community.
Go to museums and art exhibits. Look at magazines.
And keep going. Always take pictures.
Thank you, Carlos! Make sure to follow us on Instagram for his takeover. Click 
HERE
 to follow along!