If you're wanting to shoot less and offer higher-end products, then you need to start by changing your mindset. Stop selling yourself short by only offering digital files or selling just one wall portrait. It's time to get personal, proactive and persuasive. Here are our five tips on how to sell more wall art to your clients.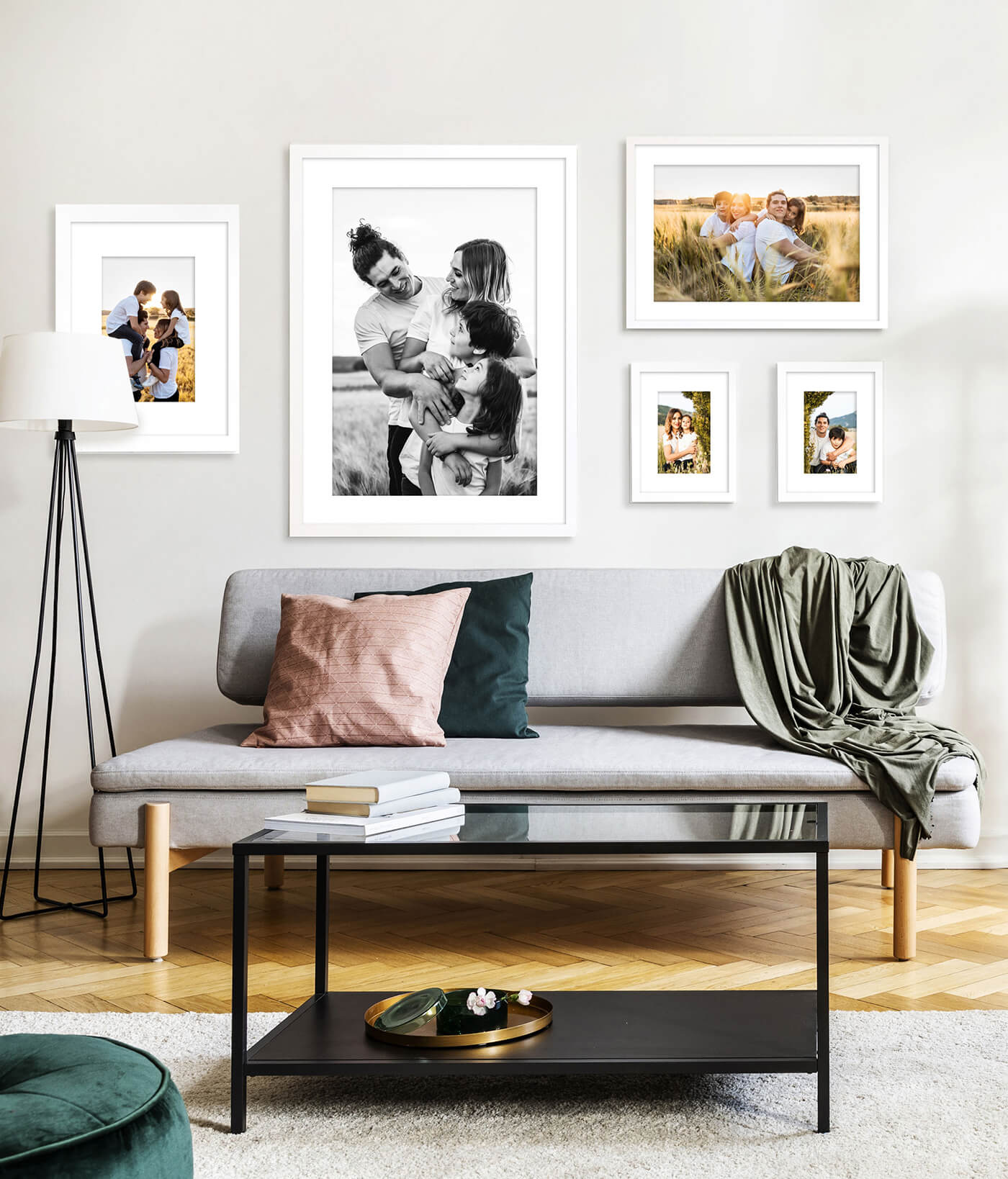 1. Show Wall Art
Yes, the saying is true, you can't sell what you don't show. So start by showing wall gallery collections on everything from your website to your social media channels to your printed material.
2. Talk It Up – Shoot With It In Mind
From consultations to the day of the session, plant the seed about a wall gallery and shoot with this in mind.
On the session day, make sure to tell the story of your clients. Photograph them as a group, in smaller pairings and individually as well. Keep your style consistent and shoot wide, medium, and tight to cover all of the angles for better design and storytelling.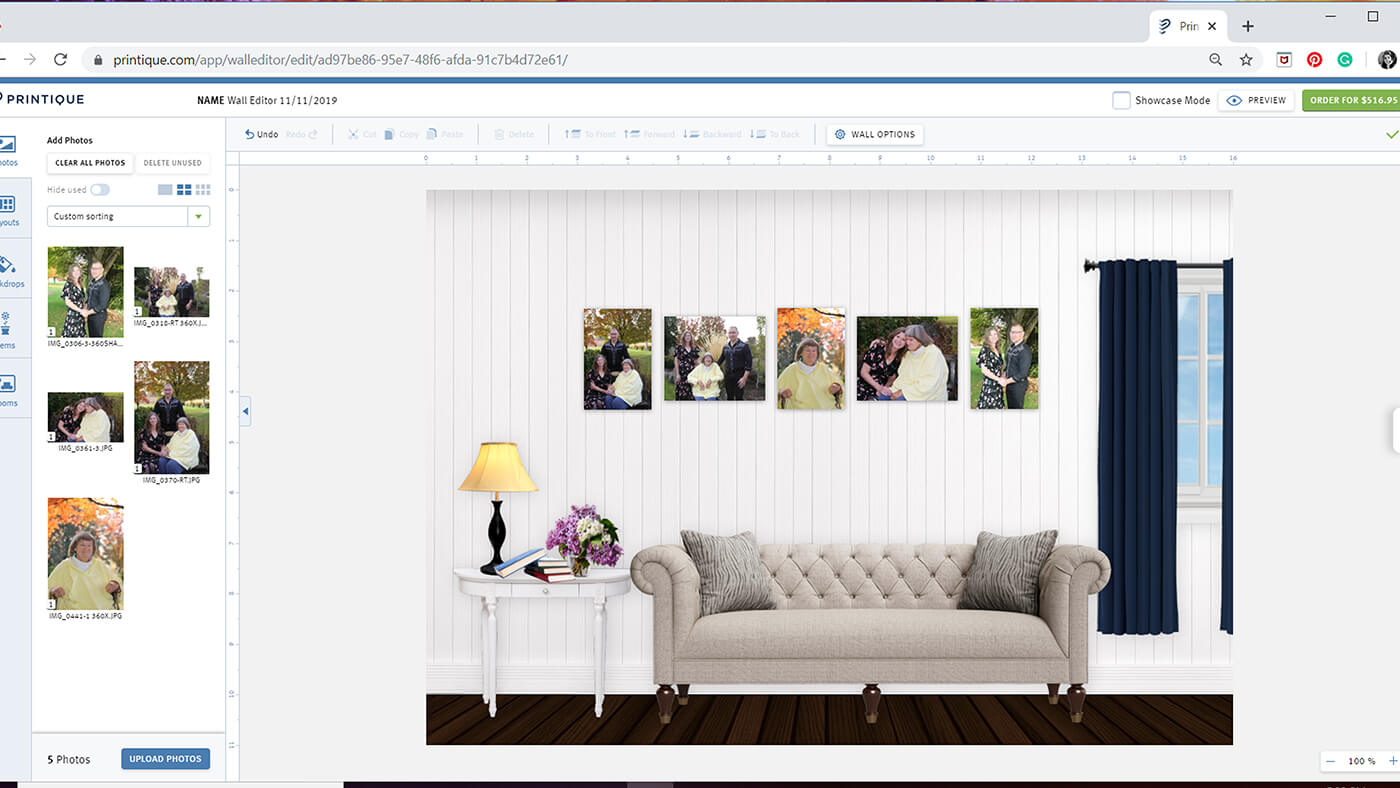 3. Prepare with a Design Consultation
Photographer Christel of Christel Clear Photography only does in-person sales and recently used the Printique Wall Designer for a design consultation. Here is how the designer worked for her business.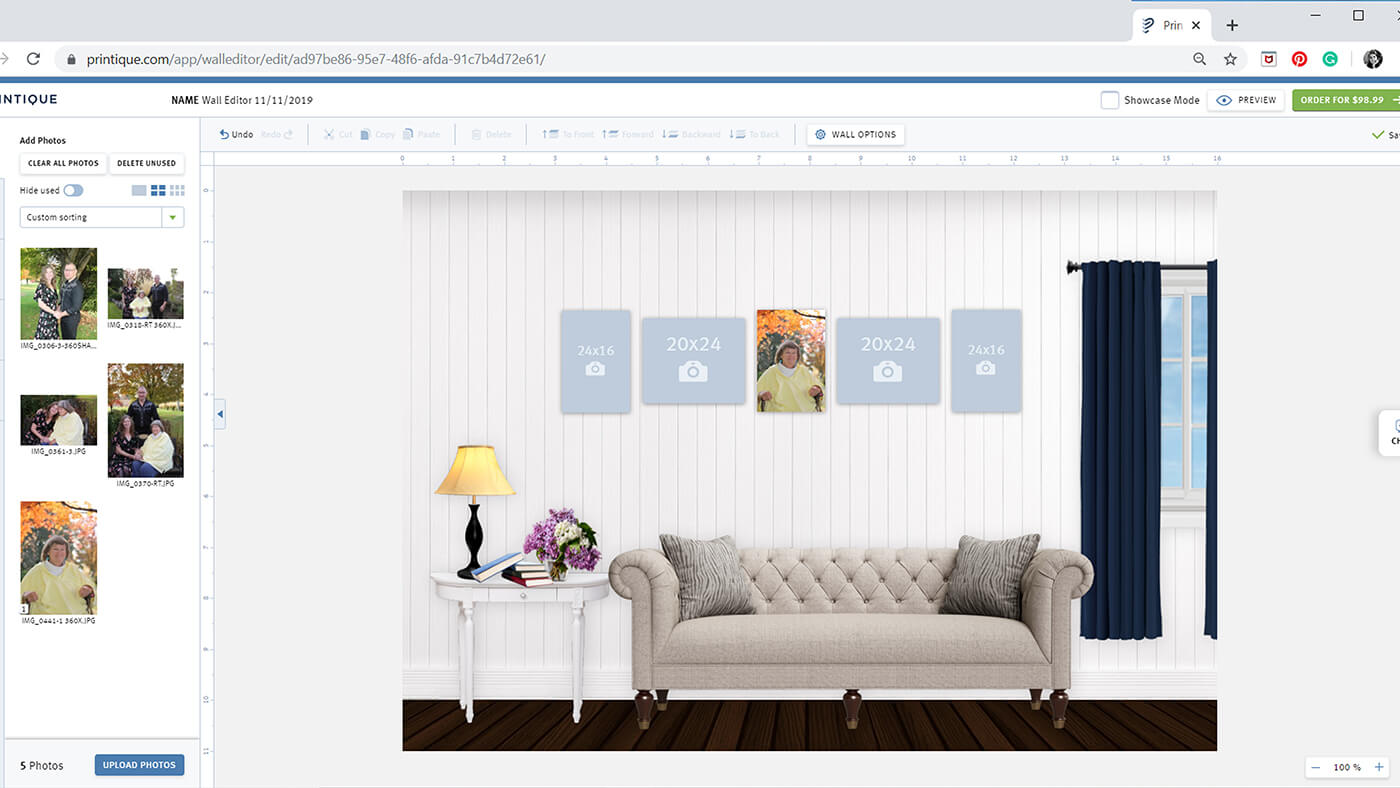 "I have been with Adoramapix now Printique for several years and just started using the wall designer program.  My client Ms. M had already placed her order from her family portrait session and decided to give all of what she ordered to her daughter and new son in law ( a 20×24 canvas and a photobook).  So she came back into my studio and placed an order just for herself to hang in her home.  We used the wall designer program on your website and she selected 6 wall canvases.  She enjoyed selecting her favorites for the wall designer and I dropped the images in the Wall Design Wizard. I enjoyed the process and it was easy! The program is flexible and we created a new design just to her liking.  Including 1-20×20, 1-12×8, 2-11×14's, 1-11×17 and 1-20×16. Libby helped me maximize the pixels in photoshop for the clearest image for these large canvases. This was a new discovery for me. Libby walked me through the steps on photoshop. Ms. M is so excited about her family portraits going on her wall! And I am really excited about my business again! " – Christel of Christel Clear Photography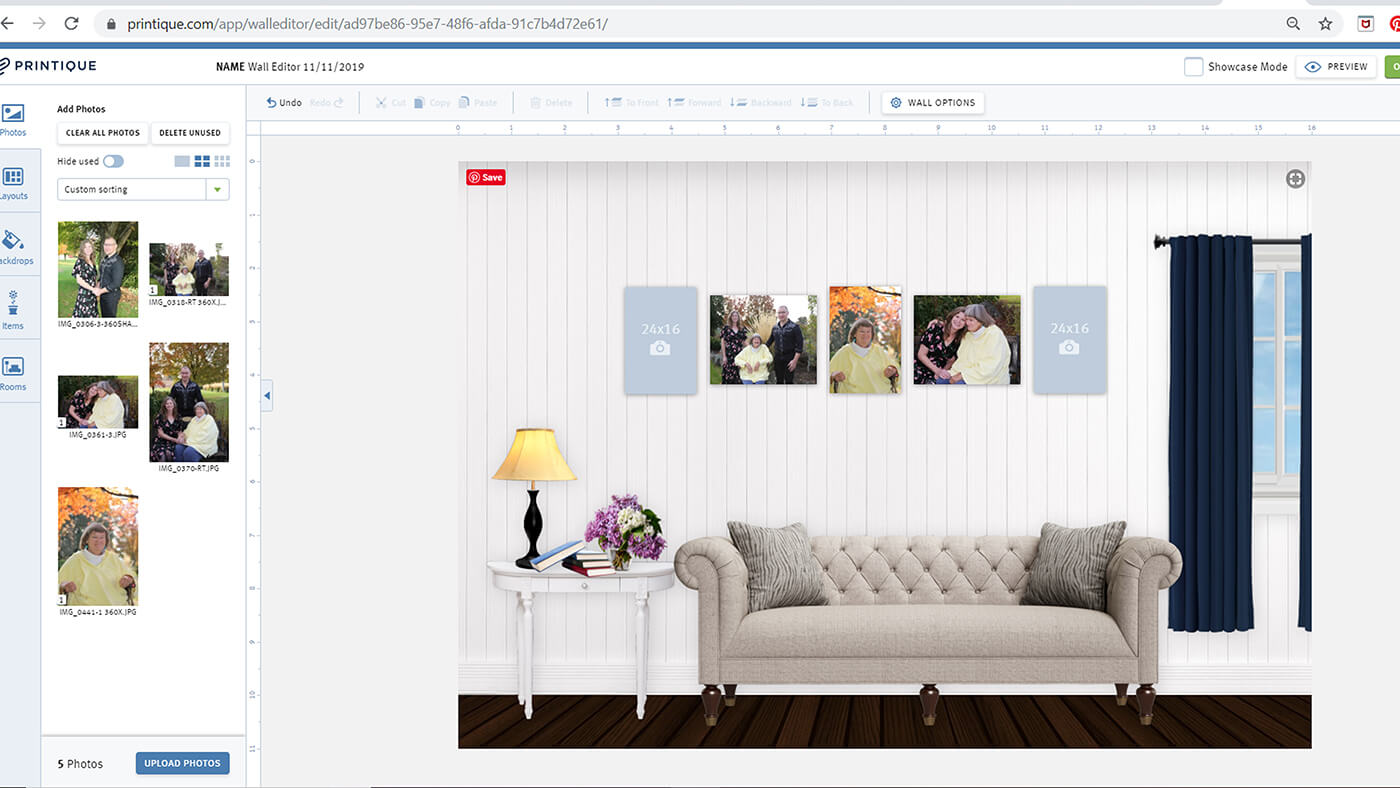 4. Keep Wall Art Selections Limited
Don't overwhelm your clients. They are looking for your advice and direction. Instead, offer unique, interesting and high-quality print products. When you offer limited and superior print products you are creating demand and desire for your printed art. With Printique, you can offer your clients wall art options, like metal, canvas, acrylic, and wood prints. You can be assured Printiqe's products are exceptional quality that will last for generations.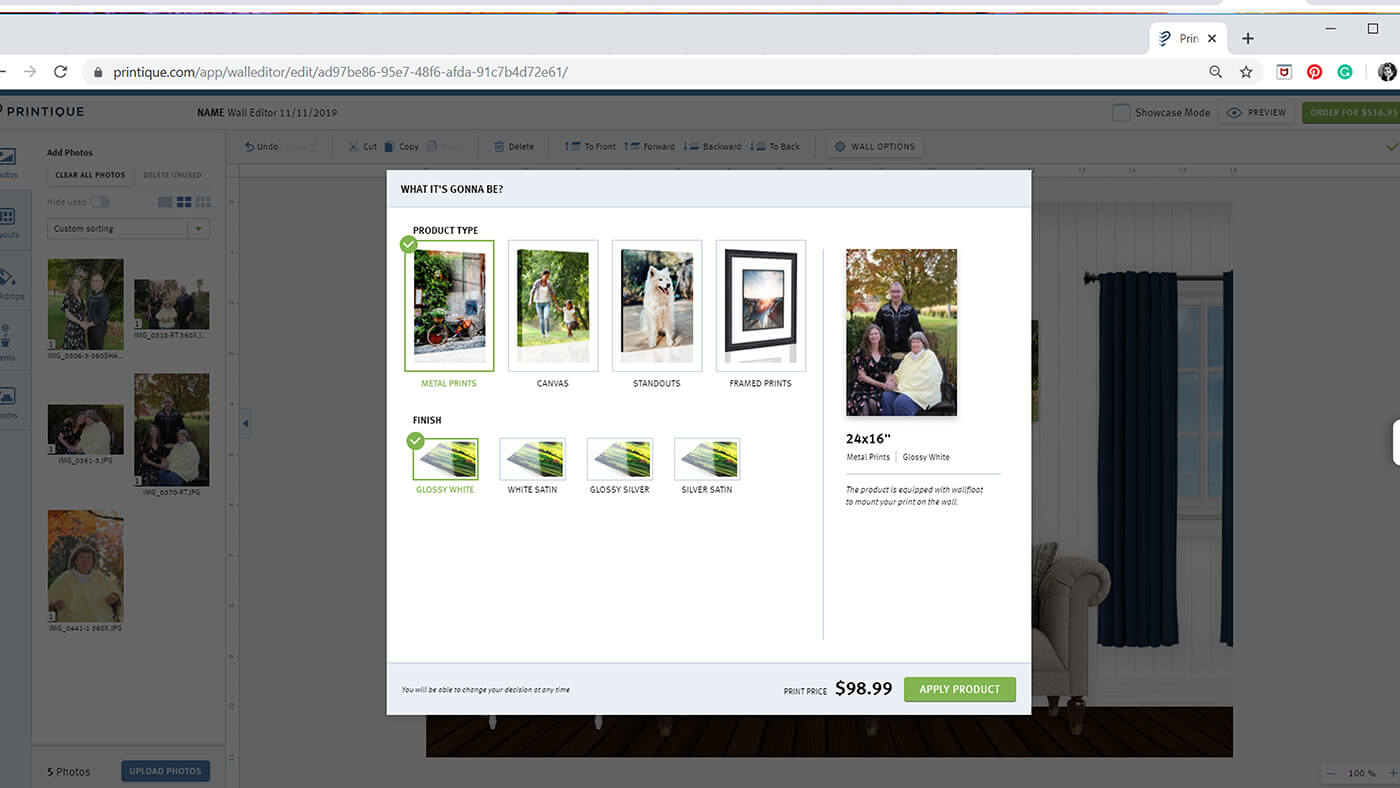 5. The Finishing Touch
So your client just bought more than $1500 worth of wall decor to hang in their home. How do you go the extra mile? You show up to their house, with their artwork and you help them hang the prints. Why would you do this? Well, people often get overwhelmed with measuring and are afraid of putting too many holes in the wall. So, sometimes those prints may just sit around for weeks until they get help hanging the artwork.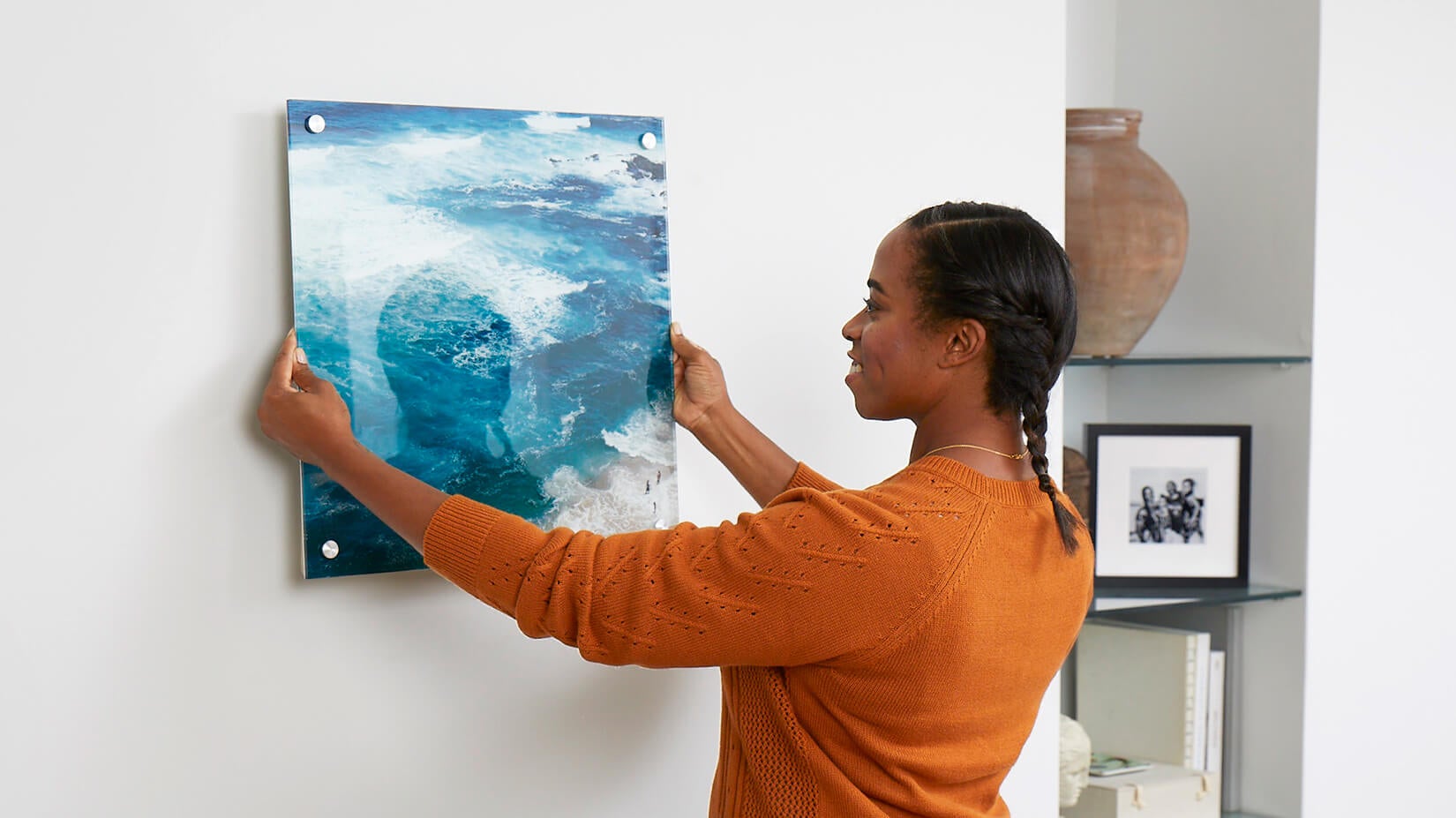 If you don't have the skills, bring someone who does know how to hang artwork properly. In doing so, you are ensuring that the prints get hung up quickly and are all lined up perfectly. Plus, you can also take #BTS snaps during the installation to load to your social. Like anything else, just make sure you get permission first from the homeowner.
When finished, there's one more tip, get a quick testimonial from your client. You can take a quick video or even just have them text you the testimonial or add a quick review to your google business page.
Looking for more tips to help your business? Check out these blog posts for more inspiration:
Establishing Your Brand in Pre-Shoot Communications
Mastering the Art of In-Person Sales (IPS)