Every professional photographer knows: When you start your own business, it becomes your pride and joy. You think about it when you wake up, when you're falling asleep, when you're working, and when you shouldn't be working
But with only so many hours in the day to spend growing your photography business, the key to success lies in getting growth to happen while you're offline. With the tips below, you'll be able to maximize organic traffic to your site – meaning you can land clients, sell photo prints, and monetize courses while you sleep.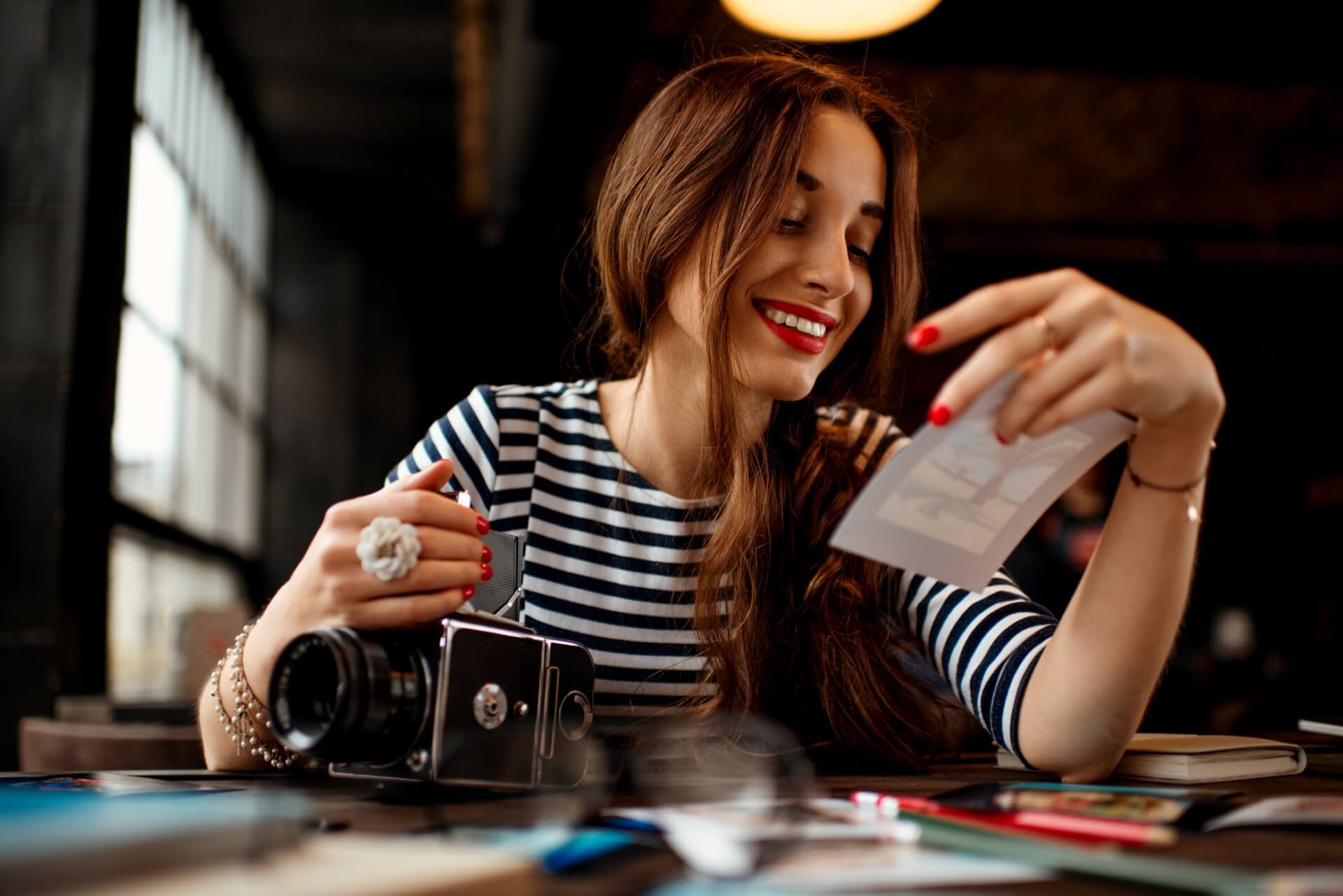 Ready to take your photography business to the next level? We think so! Ready… set… grow!
---
Add SEO content to your website.
Have you ever stumbled across a website that had a seemingly unnecessary blog page? Perhaps a shoe company that writes articles about fitness, or a makeup brand that writes articles about skin care.
These blog pages help businesses rank in Google search results for far more than just their business name.  By using this same strategy for your photography business, you can put your services in front of people searching for photography tips, pose ideas, professional guidance, tutorials, and information about your niche. Find more information about optimizing your content for search engines here!
Having awesome content on your website's blog is helpful in more ways than one.  It makes it easier to share relevant links on social media; You'll be able to learn as you write; Satisfied readers can easily share your content on their personal profiles. A backlog of strong content can never be a bad thing!
Create a Pinterest Profile.
Pinterest is often looped in with other social media platforms, but it stands on its own for one key reason: It's not a social media platform, it's a search engine.  Pinterest wants its users to find meaningful content that they want to click.  It encourages posters to optimize their content for key words and trending topics; So if you've been overlooking the platform thus far, it's time to stop!
Pinterest allows you to link directly to your website and articles on every pin. This means that when Pinterest users land on your profile, they don't need to click a link – they just need to tap on your post!
Optimize your business's Google listing.
If your business isn't yet listed on Google, getting it listed can be a simple way to majorly increase traffic to your site. This will allow you to show up on Google maps, while also making your business part of local search results!  This means you have the chance to rank when people search "Photographers near me," "Wedding photographers in [insert town name]," "Photographers in my area," and everything in between.
Optimizing your listing to include strong reviews, an accurate website link, and flattering feature photos can increase the retention rate of browsers who land on your business's profile.
If you operate your photography business remotely and don't have a tangible address, you can still have your business listed on Google.  Click here for more information on listing your remote business.
Guest write on popular blogs.
Guest writing is fairly self-explanatory: you make a guest appearance (via written content) on a blog with a relevant audience.  As a photographer, for example, you would want to guest write on a blog with an audience of either photographers, creatives, engaged couples, soon-to-be parents, pet owners, or any individuals in your niche.
There are dozens of benefits to guest writing on blogs: you can (and definitely should) build backlinks to your own content; You can put your name and expertise in front of new audiences; You can network with other content creators; You can shorten the sales cycle, gain meaningful leads, and grow your social media following.
One of our favorite things about guest writing is that the advantages go both ways! Many companies or individuals in charge of running a blog can benefit greatly from a third-party contribution of content – especially when you do it for no charge. It's an exciting way for them to feature unique perspectives, improve their own SEO ranking, and share quality content with their readers; Don't be afraid to mention these perks when pitching your content!
Link, link, link on social media!
One of the easiest ways to increase traffic is by optimizing the platforms you already have. This means making sure your website link is featured in your Instagram, Twitter, LinkedIn, and Facebook bios.
Add website links to all relevant Facebook posts. Create a Linktree and drive followers toward content via call to actions in your post captions. Attach a website link to every single Pinterest post (you don't want a randomly viral pin to be the one with no link!).  Attach relevant links when responding to questions in post comments. The more you share your link, the more opportunities it has to be clicked; The more your link is clicked, the more conversions you're bound to have!
---