Transforming your home into a winter wonderland filled with festive decorations can be one of the best parts of the holiday season.  Whether you're illuminating each room with sparkling string lights or dusting off your favorite seasonal props, there's something undeniably comforting about bringing holiday coziness to life in your home.
What if we told you there's a way to make holiday decorating even better? By making photo prints part of your winterful decorations, you can celebrate the joy of the holidays and the joy of memories all in one.
With the seven ideas listed below, prepare to love winter decorating like never before.
---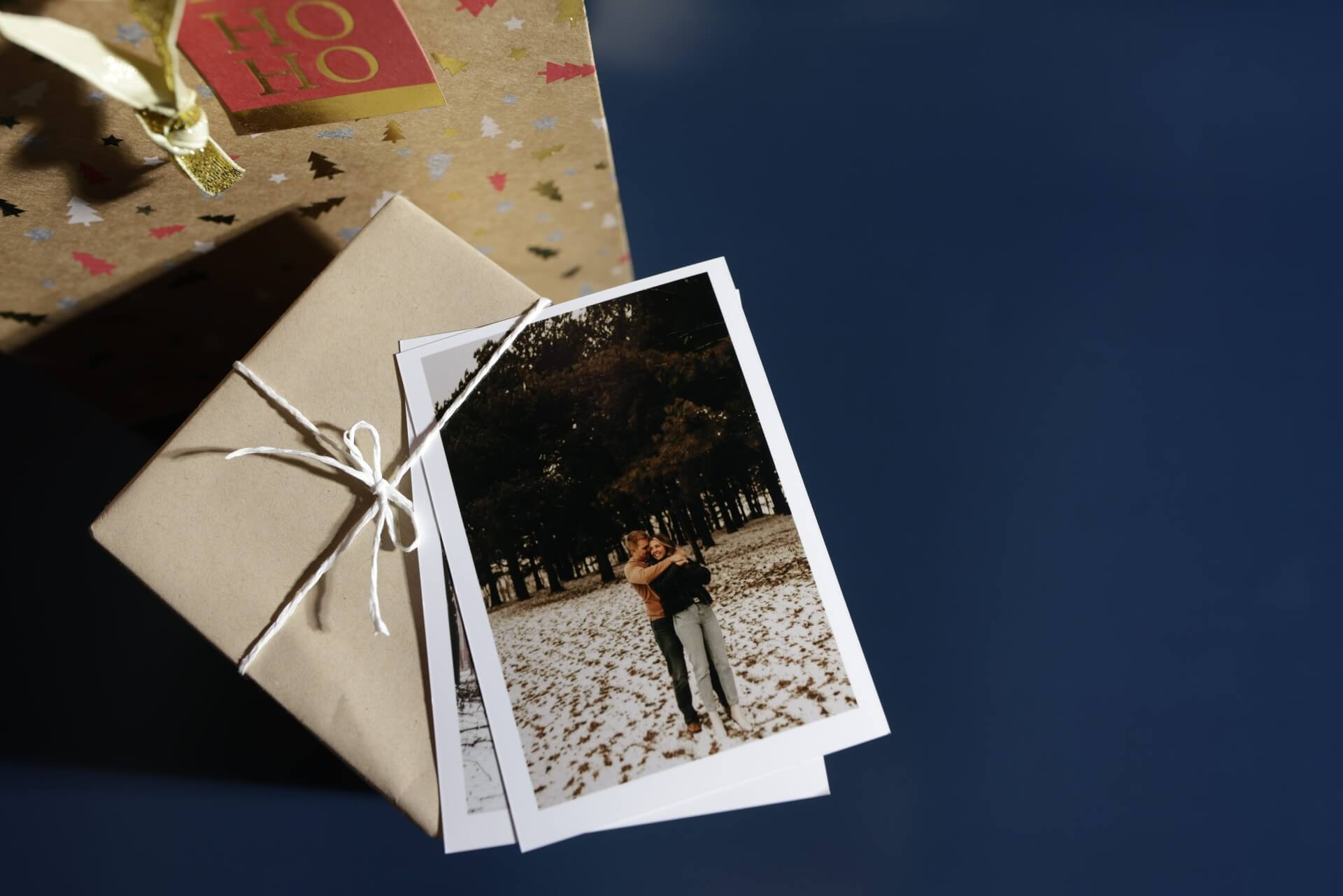 Add a Photo Print to Every Gift
If you love to put presents on display well before it's time to open them, this idea is for you.
Order a few dozen prints of your favorite family memories from throughout the year and attach a print or two to each present.  You can slip them under a tie of ribbon or tape them directly to the wrapping paper. As loved ones open their gift, they'll be flooded with gratitude, love, and happiness.
---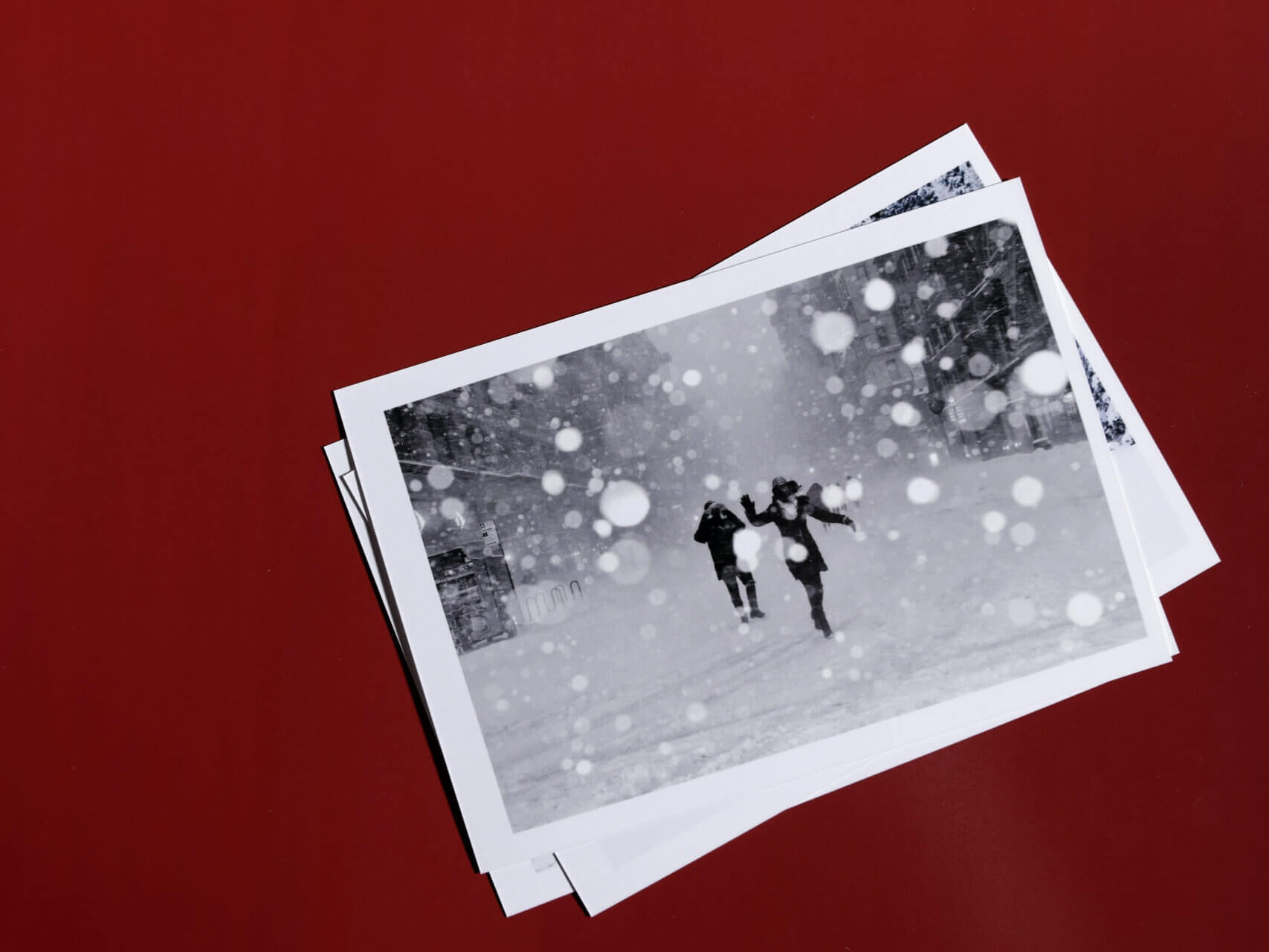 Decorate Your Place Settings
If you're having loved ones over for a big holiday meal, adding photographs to table settings is an adorable way to sentimentalize the gathering. Compile the photos you have of anybody who will be joining you for the holidays and place a few at every place setting.
Your guests will be excited and heart warmed to see the memories laid out before them.
---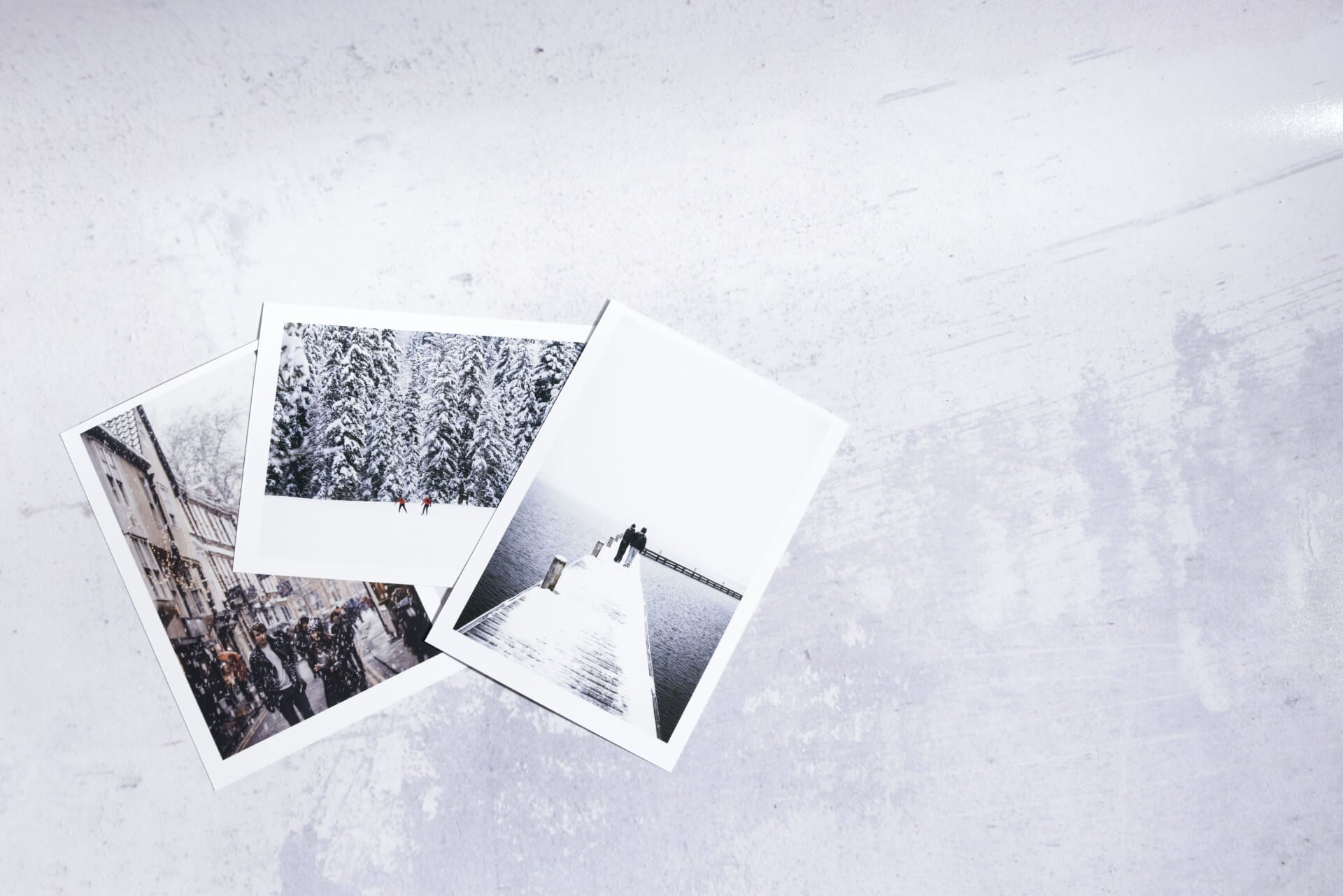 Add Cozy Memories to Your Fridge
The fridge becomes a central gathering point during the holiday season, and its décor should reflect that! Adding photo prints is an easy, fun, and low-budget way to add a splash of cheer to your kitchen space.
---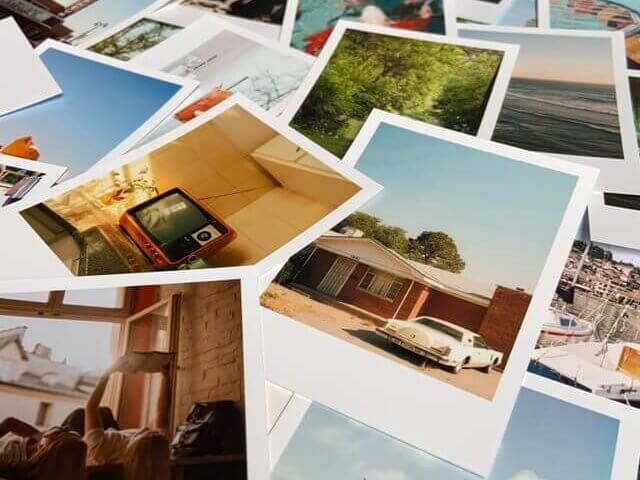 Create Holiday Polaroid Photos
While regular photo prints are joyful on their own, designing them to look like Polaroids makes them all the more nostalgic – and functional! The blank space below your images can be used to add little notes, date stamps, or holiday messages. 
---
Build a Holiday Music Gallery
If you know us, you know we love interactive Spotify photo prints.  As you decorate this season, give them a holiday twist by printing your favorite holiday songs.  Hang them around the house and make it easier than ever for your guests to play their favorite holiday tunes; all they have to do is open the Spotify app, head to the search page, and tap the camera icon.
---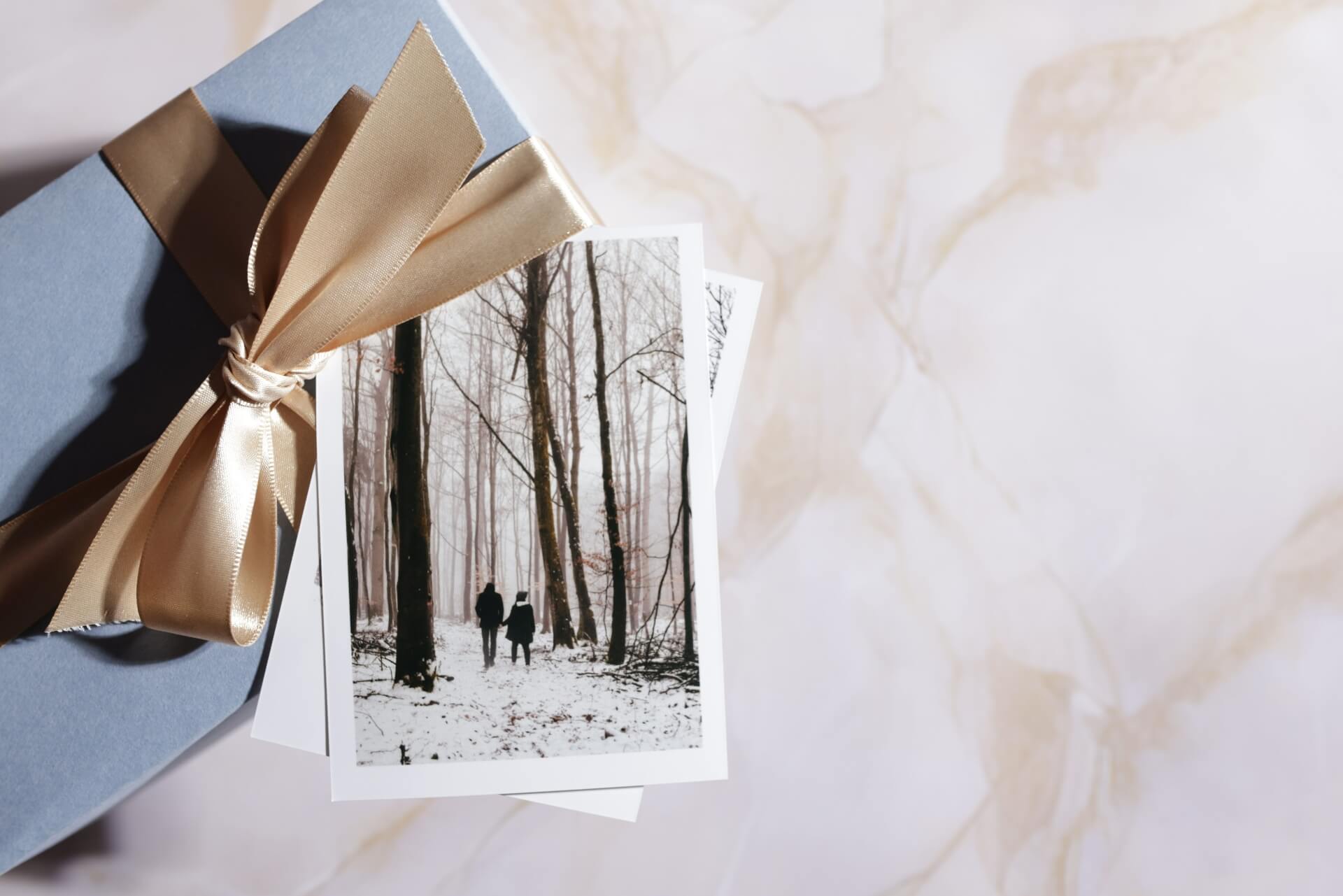 Add Photo Prints to Your Tree
If you put a tree up in your home during the holiday season, it's the perfect opportunity to display treasured memories in an adorable way. You can simply prop your prints on the branches of your tree, or fasten them into DIY ornaments using ribbon or twine.
---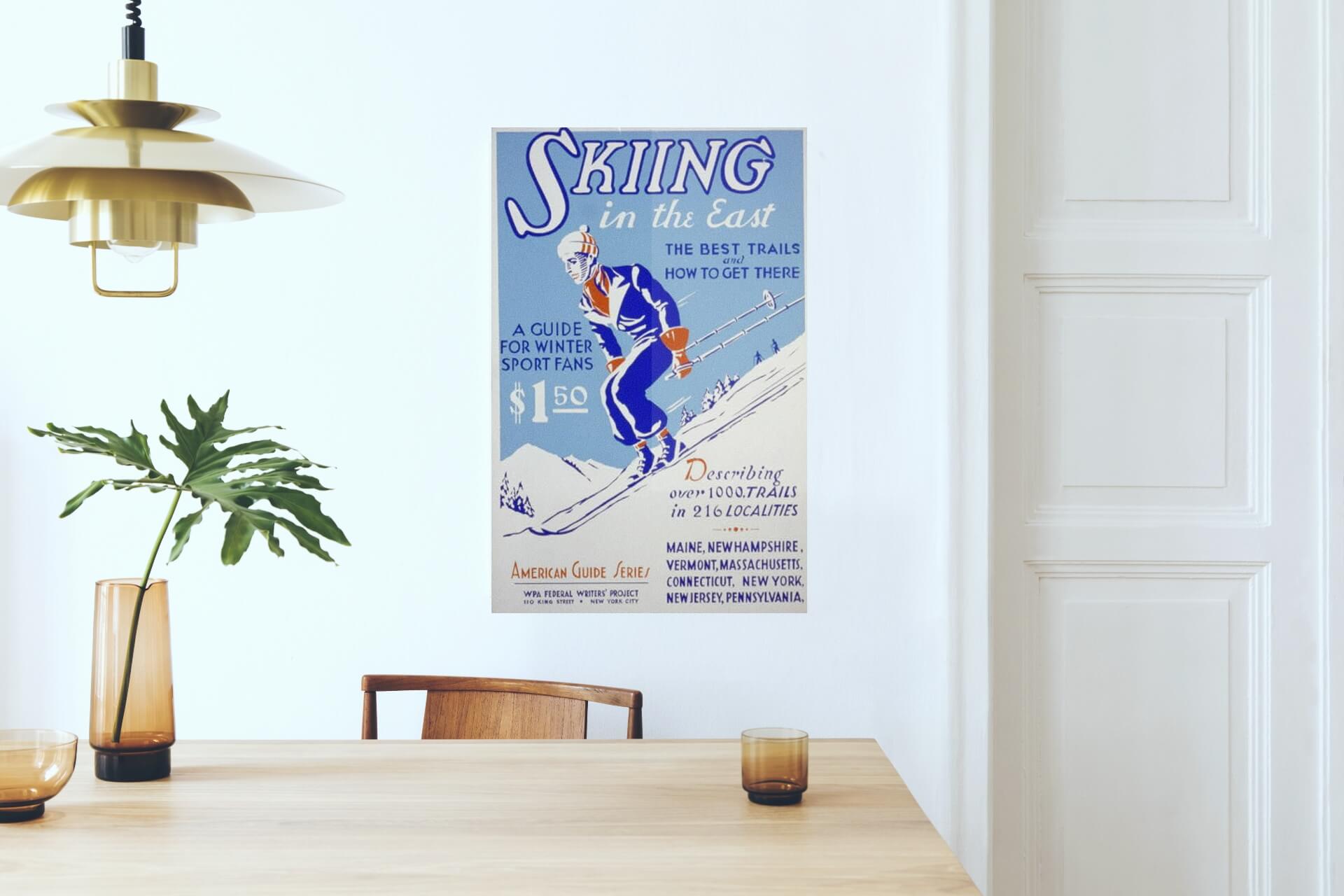 Print Winter-Themed Public Domain Art
If you're looking for a unique way to bring winter scenery to life in your home, take time to explore the winter-themed artwork in the public domain.  Public domain art is free-to-print, share, and reuse however you'd like, meaning the decorating potential is truly limitless.  Choose your favorite artwork and create a winter gallery on 8x10in photo prints!
You can start your public domain exploration here.
---