Having a digital copy of your photos on social media is great, but it doesn't hold a candle to a high-quality, tangible print. With all the work that goes into composing a beautiful image to post on social media, Instagram photos can be great candidates for prints in your home or office, as well as for exceptional gifts. In this guide, we'll discuss how you can turn Instagram photos into prints that are works of art.
How to Print Instagram Photos From Your iPhone
Printing your Instagram photos takes them from the digital world into the real world. To ensure that your pictures look great after printing them out, you'll need to follow a few different steps. The first step of printing photos from Instagram begins with learning how to save and download photos taken with your iPhone while using the Instagram app.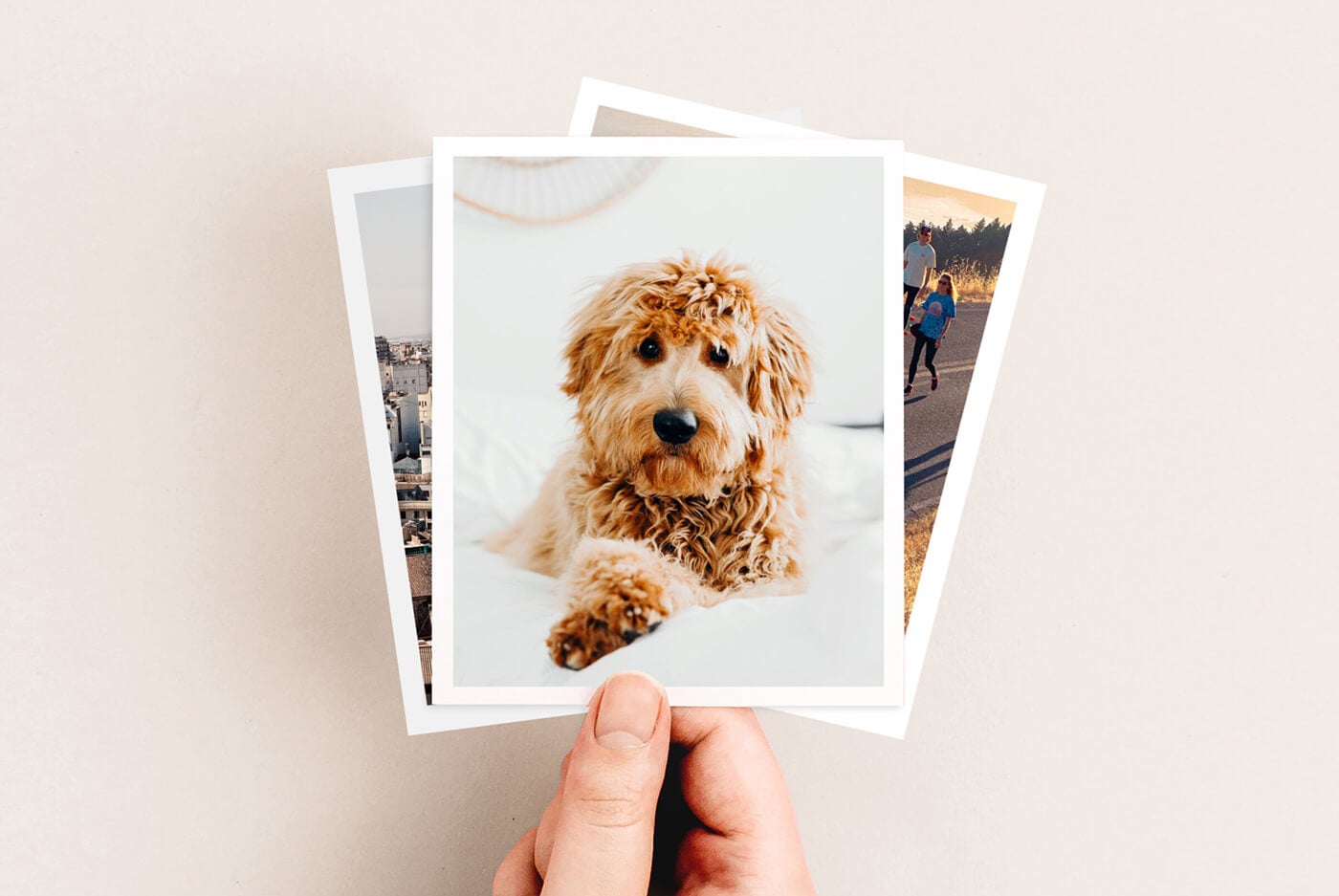 Why Can't I Just Order Prints Through Instagram?
Unfortunately, Instagram doesn't have a feature that allows you to print your photos directly from Instagram. Since this is not an option, you'll need to have your photos downloaded to your camera roll to print them out.
Make Downloading and Saving Your Photos Easy With These Four Steps
The following steps will help you automatically save unedited photos and videos that you've taken with your Instagram feed camera:
Open your Instagram app and go to your profile.
In the top right corner of the app, look for the menu icon, and press it. This icon will look like three horizontal lines.
Once you press the menu icon, you'll need to go to Settings. Inside Settings, click the Account button, then select Original Photos.
After navigating to the Original Photos page, you'll want to toggle on the "Save Original Photos" setting. This setting will automatically save any photos you post to your camera roll.
If you've already posted pictures that you want to save on your Camera Roll, you'll need to go with an old-fashioned screenshot. You can crop out any extra part of the screenshot that you don't want and print what remains.
Saving Photos and Videos From Your Story
The steps above will help you gather any pictures you post to your feed, but they won't save photos or videos taken with your Story camera. To save these pictures automatically, you should take the following steps:
Find the Story camera in the top-left corner of your Instagram home page and select it.
Once the camera is open, select the Settings icon in the camera's top-left corner.
In Settings, scroll to the Savings section.
Finally, toggle on "Save to Camera."
With these steps completed, your Instagram stories will now automatically save to your phone's Camera Roll. Though they'll disappear off your Instagram's story after 24-hours, you'll have a backup on your Camera Roll for future use.
To save stories you've already shared, tap on the three descending dots on the bottom right of the picture or video you want to save. After tapping the dots, you'll have the option to Save Photo/Video.
Printing Your Photos With an iPhone
Once you've saved or screenshotted your Instagram photos that you want to print, you can use a service to print the photos for you, or you can print the photos yourself. If you're just looking for a fast print instead of a higher quality photo or a more complex photo project — such as photo albums, wall decor or greeting cards — you can print photos straight from your iPhone to an AirPrint supported printer.
To get AirPrint to work, you'll need to ensure your iPhone is connected to the same Wi-Fi network that your printer is connected to. After ensuring your iPhone and printer are connected, you can print out your Instagram photos with AirPrint using these steps:
Scroll through your Camera Roll to find the photo you want to print out and open it.
Once you've opened the picture, hit the share button, which you can find at the screen's bottom-left.
Scroll down the share menu that opens up and select the Print option.
With the Printer Options tab now open, press the Select Printer button to find the printer you'd like to use.
After selecting the printer, decide how your print is going to look by choosing preferences like size, color and number of copies.
Press Print.
There are other ways you can print photos from your iPhone, but using this method is often the easiest. With all of the information covered above, you should know how to print from Instagram on your own.
Saving and Printing Photos From Instagram With Your Android Device
If you're on team Android rather team iPhone, don't worry — the process for printing out Instagram photos with your Android phone is very similar to the steps you take for an iPhone. Like the iPhone's version of Instagram, you can't print photos directly from the app. Instead, you have to download the pictures onto your phone's photo library before you can print them out. To begin automatically saving the pictures you post to your phone, follow these easy steps:
Begin by going to your profile and selecting the menu icon, which looks like three horizontal lines stacked on top of each other.
Once opening the menu, hit the settings button, then select the account button and press Original Posts.
With the Original Posts section open, toggle the Save Original Posts on.
Keep in mind that Android users may see some delay in the photos showing up in their phone's Instagram photo album.
After you've downloaded the Instagram pictures you'd like to print, you'll need to use an Android app to help you print the photo. Popular methods include using Google Cloud Print or through an email app on your Android phone. Since Android doesn't have a standard method like AirPrint, you'll have to do some research on different apps. These apps will have specific instructions on how to print your Instagram pictures.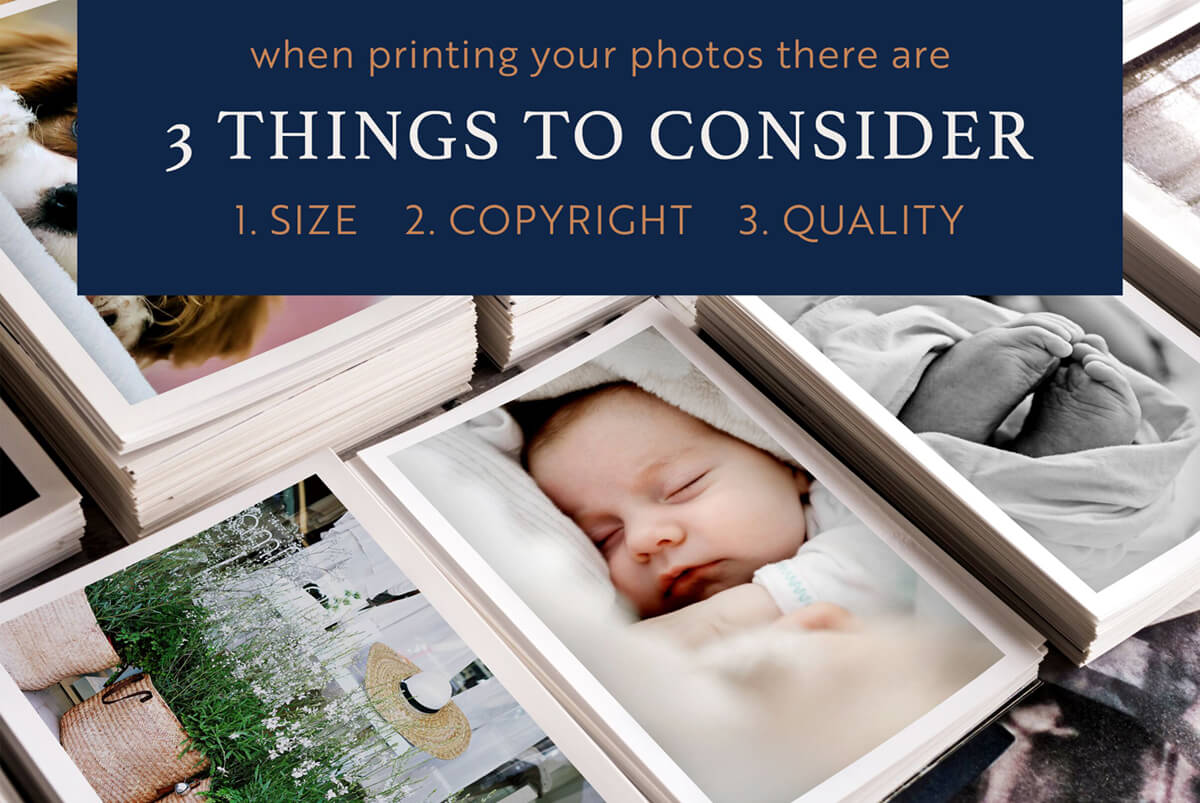 Things to Consider When Printing From Instagram
If you're looking to print your Instagram photos, you'll likely have a few questions before you begin the printing process. Before you start printing, you'll need to consider:
1. Sizing
When it comes to printing out Instagram photos, you'll need to pay particular attention to your pic's pixel dimensions. You'll have a few different size options that will give you the best quality picture based on this information.
Square photos have a maximum size of five by five inches, as they are usually 1080 by 1080 pixels. Since portrait photos are 1080 by 1350 pixels, they look best when printed out at five by seven inches. Finally, landscape images are suited for four by six inch photos because they are typically 1080 by 566 pixels.
However, if you want to print out an Instagram photo posted earlier than July 2015, your maximum size should be four by four inches. Prior to that time, all photos had a 640 by 640 pixel resolution.
2. Copyrights
While you can screenshot other people's Instagram photos and print them out using the methods above, you shouldn't do it without permission from the person who originally posted the image. You might not expect it, but screenshotting and then printing out another account's photos is copyright infringement. To avoid any sort of legal problems, reach out to the account owner, and request permission to print out the photo.
If the account holder says that it's okay for you to print out their image, you'll then be able to screenshot the picture and crop it as needed. Since the picture isn't from your account, make sure to keep a record of any conversations with the account holder to ensure you have proof that you aren't engaging in copyright infringement.
3. Quality
If you only want a low-quality print from your home printer, you can use an app on your phone or follow the steps to print it out yourself. However, if you decide you want something of higher quality that you can proudly display in picture frames or photo albums, you'll want to pick a company that has the printing equipment and material needed to produce an exceptional final project.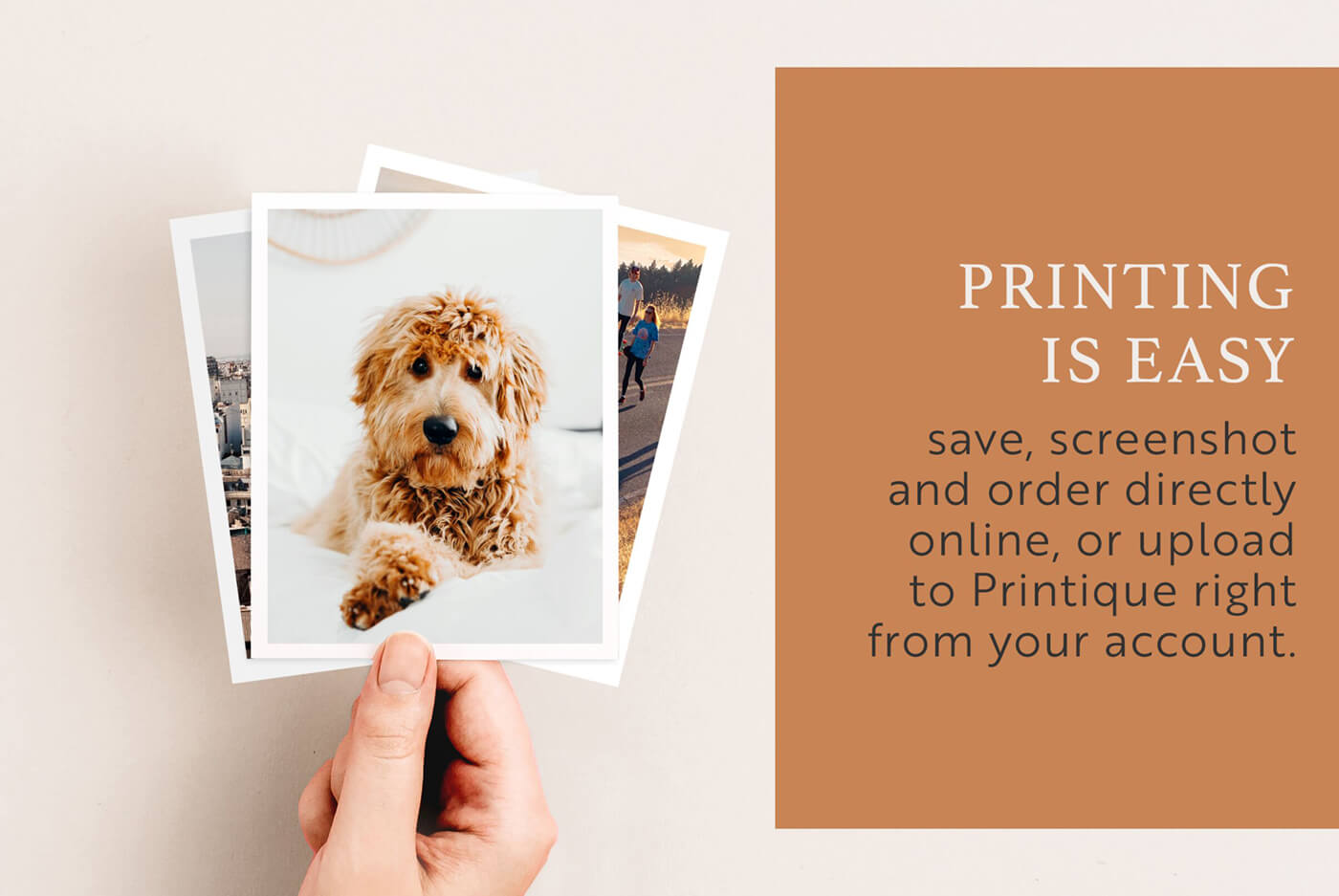 How to Order Instagram Prints From Printique
Working with Printique is a great way to print your Instagram photos. We have an easy process for ordering your prints and having them delivered to your door. You can order a variety of types of photo projects, like Instagram photo books, calendars and greeting cards from Printique. by Adorama.
To order these Instagram prints, you'll need to first create an account and then upload your photos either directly from Instagram or through your phone's photo library. After uploading the photos, you can select the product you want and indicate which uploaded photos you'd like to include with the project.
After you've selected the product you want and indicated the pictures that go with the project, you'll be able to request any color corrections or other visual adjustments. Finally, you'll place the order and wait for your custom product to arrive. If you have lots of pictures and aren't sure which to include in a product, one of Printique's specialists will be happy to help.
Will You Need to Download Pictures to Your Phone's Camera to Upload Your Images to Printique?
Though you can use the methods listed previously to download pictures and then upload them to Printique, you don't have to. Printique aims to make the process as easy and straightforward as possible for you. With this goal in mind, Printique has made it possible for you to directly upload your photos from your Instagram account. All you have to do is provide your Instagram handle and password, so your pictures can import into your Printique gallery.
Top Instagram Print Options
As you consider which Instagram photos you want to print and how you want them to look, consider some of the top options that photo enthusiasts and professionals regularly choose from Printique:
1. Custom Photo Albums
If you regularly delete older pictures from your Instagram, you'll be able to give the pictures a second life by placing them in a custom photo album. Whether the pictures are still on your Instagram or not, a photo album is one of the best products for showing off your Instagram photos. Since Instagram prints look best at smaller sizes, they're ideal for photo albums in which multiple pictures take up each page.
2. Greeting Cards
Send a personalized card that stands out by incorporating one of your Instagram photos onto it. Instead of a generic, store-bought card, you'll show off your personality and creativity by thanking someone or making an official invitation with a card that has a picture from your Instagram on it. The dimensions of Printique's greeting cards are the ideal size for your Instagram photos.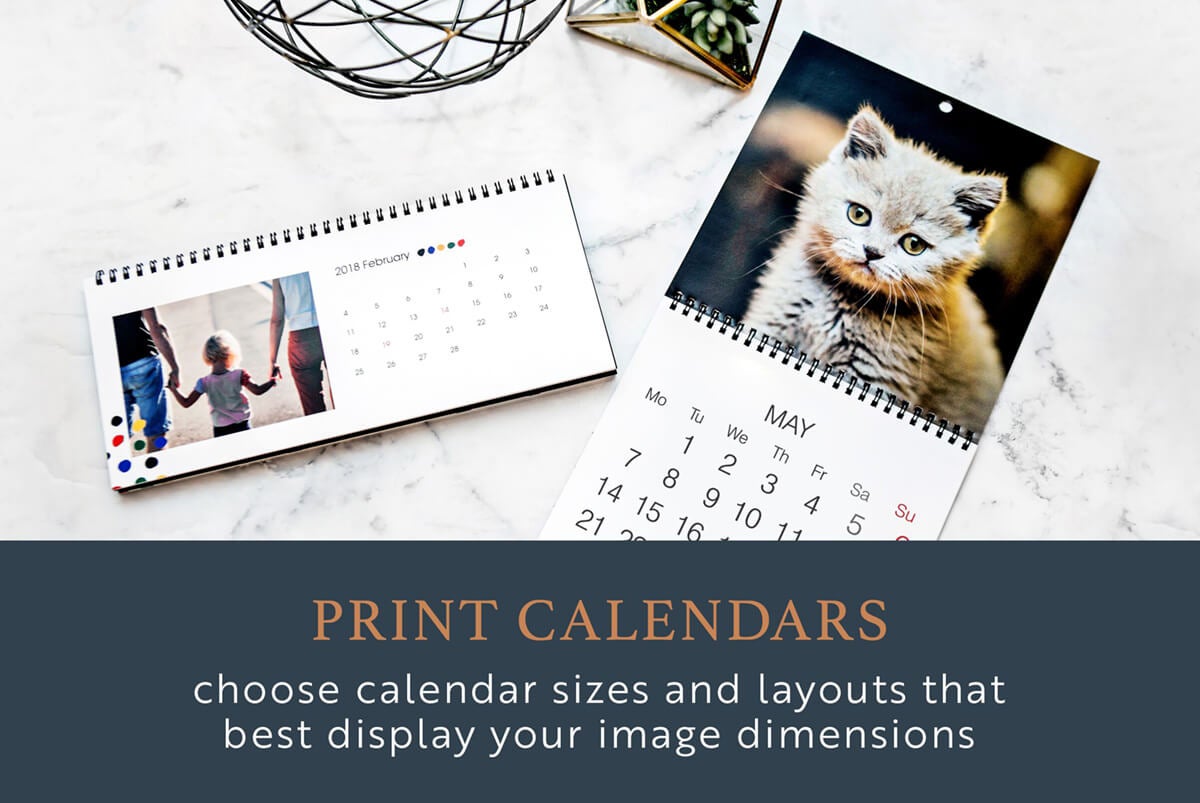 3. Unique Calendars
Get creative by making a personalized calendar that features photos from your Instagram. The calendar can feature a recent trip or pictures of you that match each month. This type of calendar makes a great gift, but it can also be an excellent personal touch for your home. With Printique, you can pick out calendars that are compact enough to feature your photos in the correct dimensions, such as the desktop 8.27 x 3.74 calendar option.
Ready to Print High-Quality Instagram Photos?
Taking beautiful pictures and printing them out in stylish mediums is no longer exclusive to professionals. As long as you have a mobile device, you have a variety of options available to you that help with taking and printing photographs that look great. When you're looking for where to print Instagram photos, work with Printique to help you bring your insta-worthy photos to life.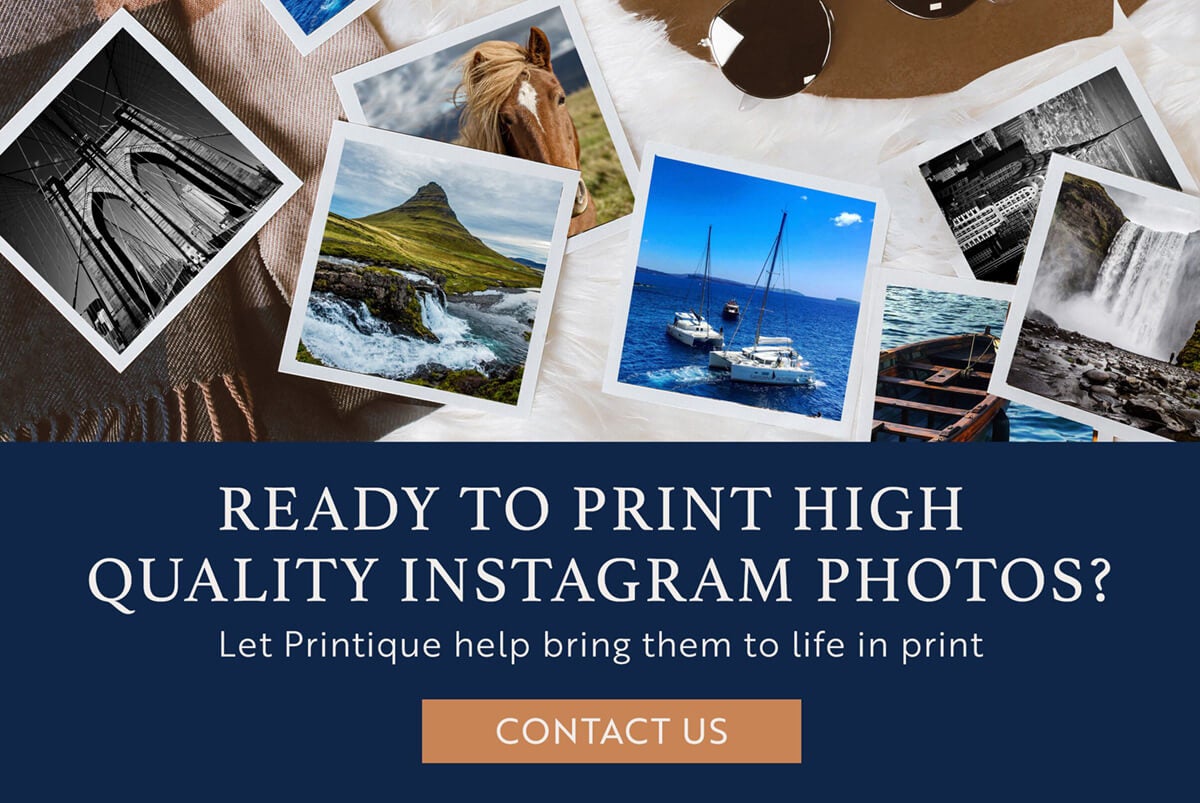 Printique has been creating excellent prints for years and knows how to deliver the best possible quality. You can trust that we have the staff to assist both professionals and non-professionals in every step of the printing process. Browse our selection of custom photo books, or contact us today if you have any questions.