Graduation marks an important milestone in a person's life—a time to celebrate years of hard work, dedication, and achievement. While embarking on a new chapter brings excitement, it is also a bittersweet time that stirs up nostalgic feelings as familiar routines bid farewell.
To inspire the graduate and remind them of home, send them off with a sentimental gift that holds special meaning. Whether it's crafting personalized photo gifts that keep cherished faces in sight or curating books that walk them through their favorite memories, the possibilities for creating magical gifts are endless when you're displaying special moments.
We've curated a list of heartfelt gifts for grads that you can create with Printique. Get inspired by our favorite picks or choose from the gift ideas below that resonate with your graduate; a personalized gift is the perfect way to ensure they have a little piece of home, no matter where their journey leads them.
1. Craft a Personalized Memory Book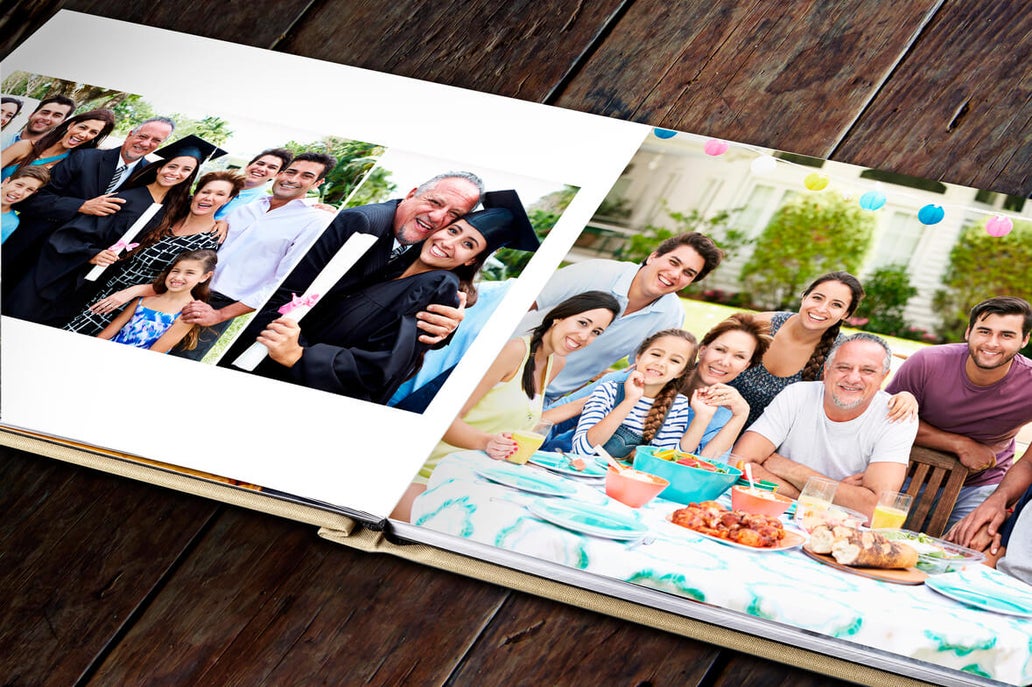 A memory book is an incredible gift that allows your graduate to celebrate and reminisce about all of the amazing moments they've experienced that got them to this important day. To make it even more personal, tell their story from your own perspective. Include your favorite shared memories, experiences you had together or the moments in which you were the most proud of them.Whether you're a parent, a significant other, or a best friend, sharing stories about your favorite moments with them will remind them of the best parts of their home, no matter how far they go.
2. Create a Personalized Yearbook
While school yearbooks are a great way to display the journey to graduation, they often fail to capture the unique and personal experiences of your graduate. Creating a personalized yearbook for your loved one ensures that their journey is commemorated in a meaningful way. For an extra special touch, consider making mini personalized yearbooks for each member of their friend group. Fill these mini books with pictures of the graduates and their friends, leaving blank pages for heartfelt notes. This will provide each of them with a keepsake that captures their most cherished memories.
3. Preserve the Memory of Their Beloved Pets
Saying goodbye to a childhood pet can be one of the most challenging aspects of graduation season. Make sure your graduate doesn't leave without a reminder of their furry friend at home. Print a photo of the two of them together, a solo photo of their pet, or create a pet photo book. One particularly sentimental and unique way to preserve their pet's memory is by creating an acrylic display of their paw prints. This involves collecting animal-safe ink prints of their cat or dog's paws, scanning them, and ordering an acrylic print of the digital scan. The paw print will be forever preserved behind a durable and dimensional acrylic sheet and your graduate will always feel like their pet is with them.
4. Compile a Scrapbook of Small Mementos
Your personalized graduation gift doesn't have to be limited to photo prints alone. Take your memory book to the next level by incorporating tangible mementos such as concert tickets, shopping receipts, or handwritten notes. The best scrapbooks include unique mementos that surprise the recipient. Search through old purses, dresser drawers, backpack pockets, and wallets for ticket stubs or small keepsakes. You can also print out digital mementos, like screenshots of old messages, virtual boarding passes, or acceptance letters, to add an extra layer of nostalgia.
5. Print Their Instagram Feed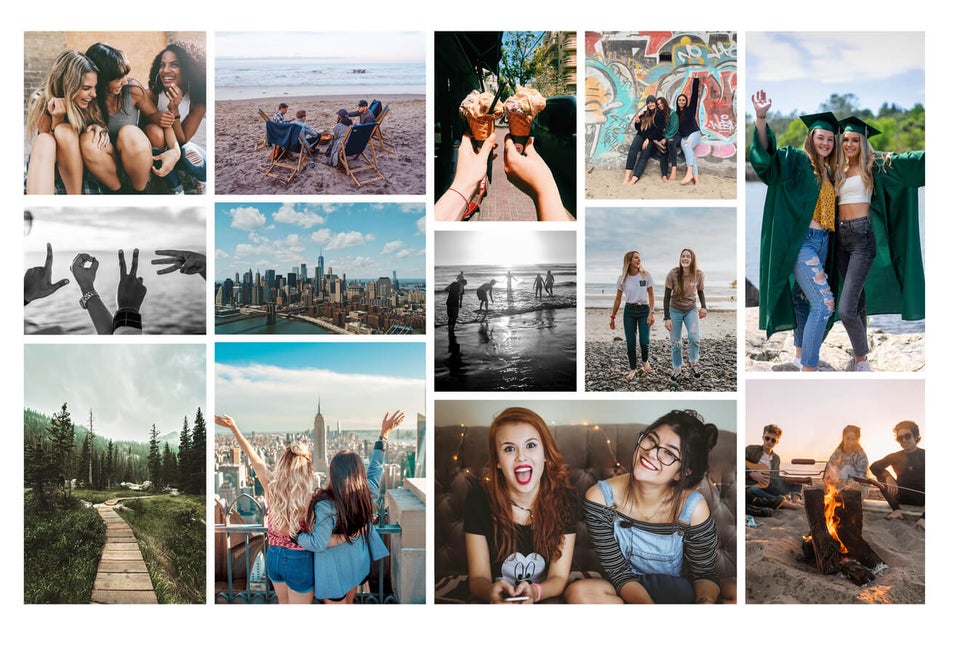 If you're unsure where to start when it comes to printing photos for your graduate, turn to social media for inspiration. Their Instagram feed is likely a compilation of their favorite moments, whether they're scenic shots from trips, adorable snapshots of pets, or photos with friends. Creating 30-50 classic prints from their Instagram feed and tagged photos will allow them to easily fill their new space with memories, whether it's a dorm room, post-grad apartment, or work office.
6. Give the Gift of Choice
If your graduate has a creative spirit, why not let them work their own magic with a Printique gift card? A gift card allows them to select the photographs they want to print and choose how they want to showcase them. This empowers them to curate their own space, print memories you might not have photos of, or dedicate the gift to a specific creative project that ignites their passion.
By giving your graduate a sentimental gift that reflects their cherished memories, you'll not only celebrate their accomplishments but also send them off with a heartfelt reminder of the beautiful journey they've already had as they get ready for their next adventure.