This is our little corner of the internet showcasing some of our amazing and talented members. So grab a cup of coffee and a seat as we sit down with editorial photographer Diana Levine,  as she gives us a behind the scenes look at her life and fascinating work.
Tell us a little about yourself.
I'm an advertising and editorial photographer based in Boston, MA, previously in New York City for 10 years. My clients include Rolling Stone, Billboard, MTV, The New York Times, Harvard Business Review, Entrepreneur Magazine, Boston Magazine, and The Boston Globe Magazine.
Throughout my career, I've been blessed to photograph world-renowned musicians, politicians, athletes, actors and personalities, including President Clinton, President Obama, Chelsea Clinton, Kim Kardashian, Alicia Keys, Ed Sheeran, Usher, New Kids on the Block, John Legend, One Direction, Patti LaBelle, Hanson, Ludacris, Elvis Costello, Will.i.am, Billy Corgan, and Congresswoman Ayanna Pressley.
I've photographed covers for Boston Magazine and The Boston Globe Magazine, and ad campaigns for Converse, Spotify, Bud Light, Ben & Jerry's, and Bumble and Bumble. I mainly photograph portraits—studio or environmental and also photograph fashion and documentary work as well.
Outside of work, I'm Mom to two beautiful children and married to my high school sweetheart, Matt Workman, who runs Cinematography Database and is the developer of Cine Tracer. In addition to my client work, I produce a recurring charity event, Photo Shoot for a Cure, which has raised over $100,000 to date for The Michael J. Fox Foundation for Parkinson's Research, in support of my Mom.
What is your specialty?
My specialty is photographing people! I adore photographing people of all backgrounds: from scientists to actors to politicians; from activists to rockstars to teachers; and everyone in between!
After 14 years of experience photographing people for magazines, brands, and campaigns, I've developed a set of skills specific to my work. Many of the people I photograph are busy, and might only have 5-10 minutes for their portrait—occasionally I have just 1-2 minutes. Therefore, I've learned to shoot very quickly, and to be able to assess and adapt very quickly. Within minutes (sometimes seconds) of my subject walking on set, I intuitively know the lighting tweaks that need to happen, and how to engage my subject so that they feel most comfortable on camera.
I pride myself on being reliable, trustworthy, and on time (or ahead of schedule) with my work. For my clients, these are traits that are arguably just as important as my creativity.
Favorite photo to date and set up?
It's hard to choose one favorite photo from my career because I've been blessed to work with so many incredible people and brands! But one of my favorite photos is from the cover I photographed last year for "The 2018 Bostonians of the Year" for The Boston Globe Magazine.
I photographed Red Sox manager Alex Cora and Congresswoman Ayanna Pressley, on location at Fenway Park in Boston. I brought my entire studio with me to Fenway—camera gear, backdrops, lights, modifiers, grip, and computer gear.
My goal was to portray both Mr. Cora and Congresswoman Pressley as strong and powerful—while also showing their warmth and kindness.
I wanted to give them somewhat of a "superhero" look—so I photographed this portrait around 200mm. I was lucky that we were given a fairly large location at Fenway Park to set up my studio, and I was able to stand far enough from Alex and Ayanna to photograph them on such a long lens.
For lighting, I used my Profoto B1 lights (which I've recently added to with the B1X kit), and a large Elinchrom octobank. I wanted to use simple, clean lighting, and a classic grey background, to allow their personalities to stand out, and to keep the focus of the portrait on these two world-changing individuals.
How do you use Printique products for your business?
I have been printing my work from Printique for over 10 years—I used to pick up my prints in person from the store on W. 18th Street when we lived in New York! Now that we live in Boston, I order online and it's the same great quality—and I'm always shocked at how quickly my orders are printed and delivered!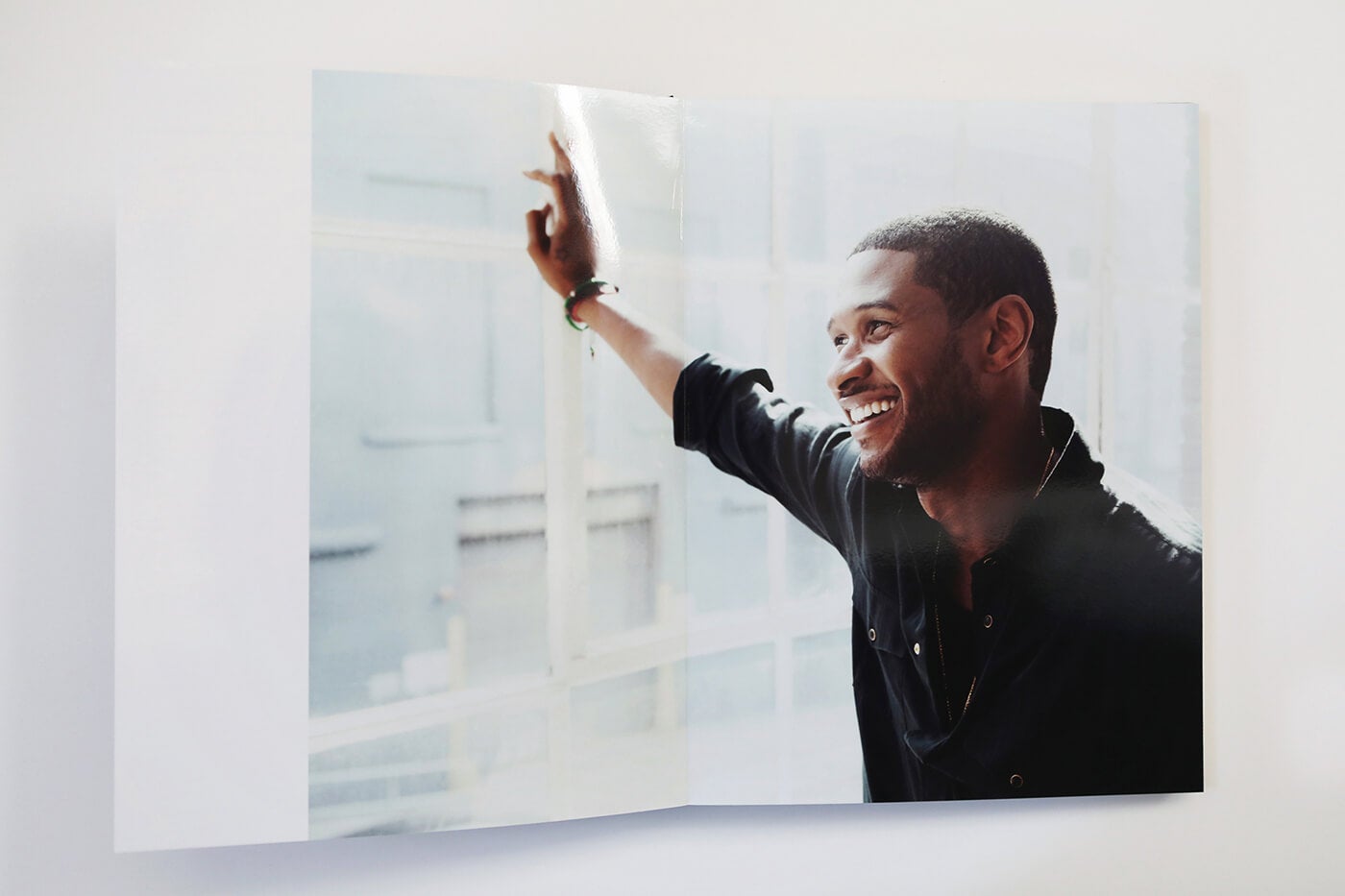 I adore the glossy, lay flat Photo Books. I recently printed my 2019 Portfolio, as well as a behind-the-scenes Photo Book, and am thrilled at the results. I also regularly order Standout Prints for my studio wall—I love the clean, simple look, and how light and easy they are to hang. Plus, I don't have to think about framing!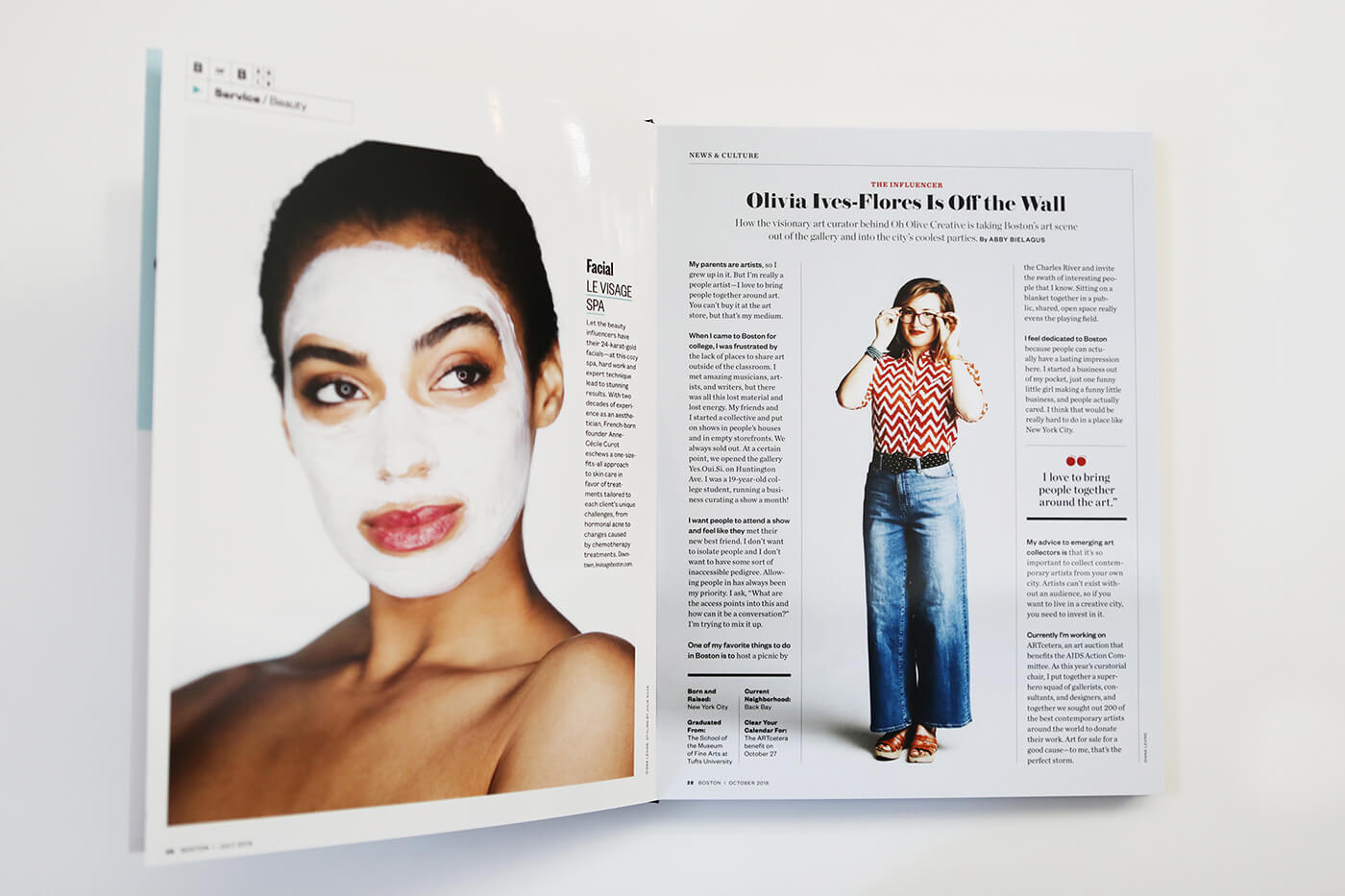 This week, I used Printique 4×6" and 5×7" prints (with white borders) for two DIY photo collage tables featuring my behind-the-scenes photos, to use at the studio. In addition to printing my photography work, I also regularly order Prints, Standouts, and Photo Books from Printique for our personal family photos.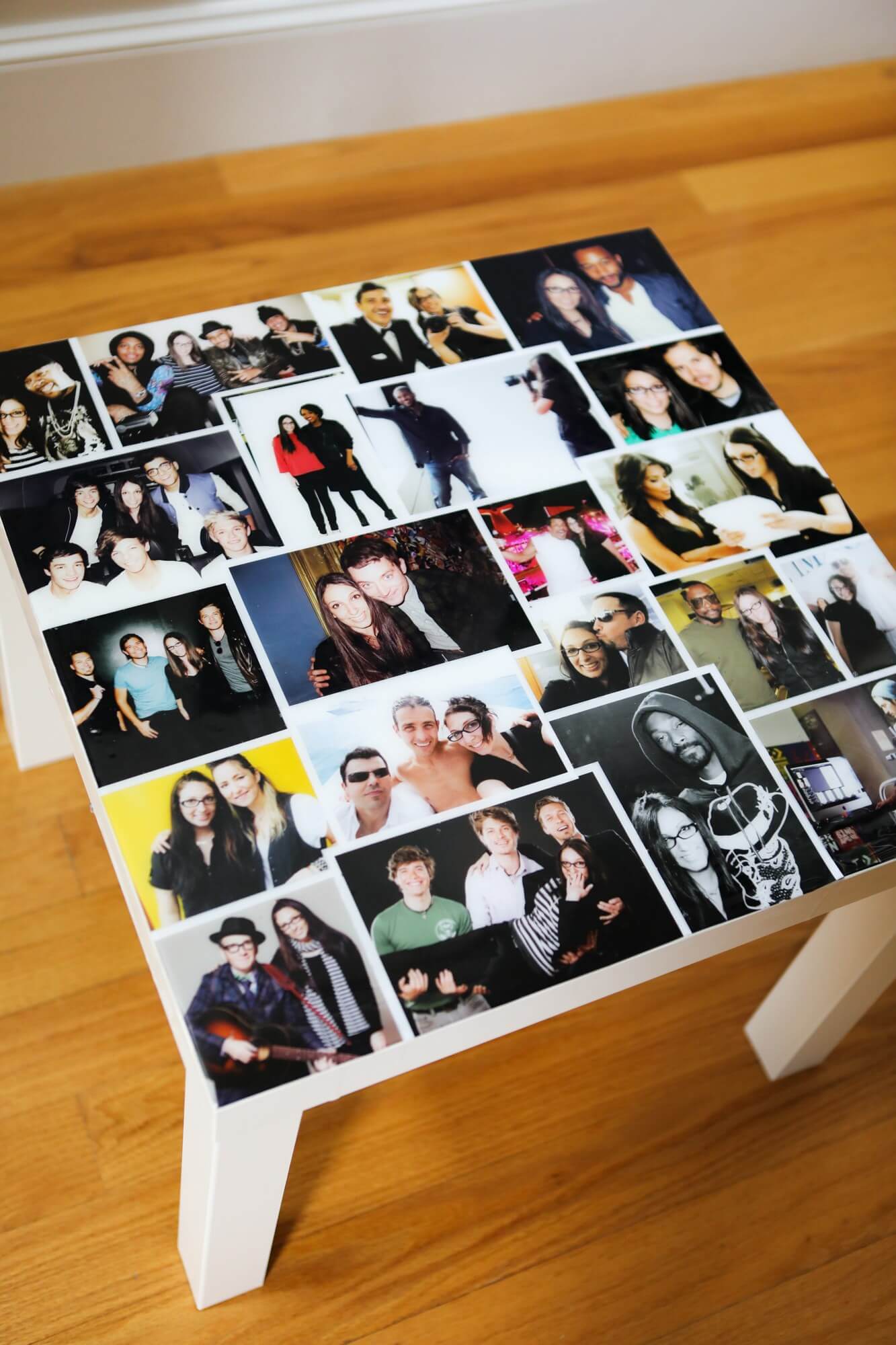 What's in your camera bag?
In my camera bag, I always have two cameras (Canon 5D Mark IV and Canon 5D Mark III), my Canon 70-200mm L lens and my 24-70mm L lens. Depending on the job, I might also bring my 50mm L, 85mmL or 16-35mm L lenses. In addition to my camera gear, I often have my Profoto wireless transmitters, extra batteries, plenty of memory cards, and occasionally my on-camera flash.
Thank you, Diana. You can view more of Diana's work HERE. You can also view her BTS shots on her Instagram account HERE. If you would like to be featured as a Pro, please drop libby@printique.com an email. We'd love to feature you.