Fundraising is a critical part of any non-profit, charity, or small group – but it's far from easy. With online communities saturated with fundraising groups, it's all the more important to approach fundraising with innovative and exciting ideas.
Ready to smash your fundraising goals? Below are 5 fun and engaging ways to fundraise with photo prints!
---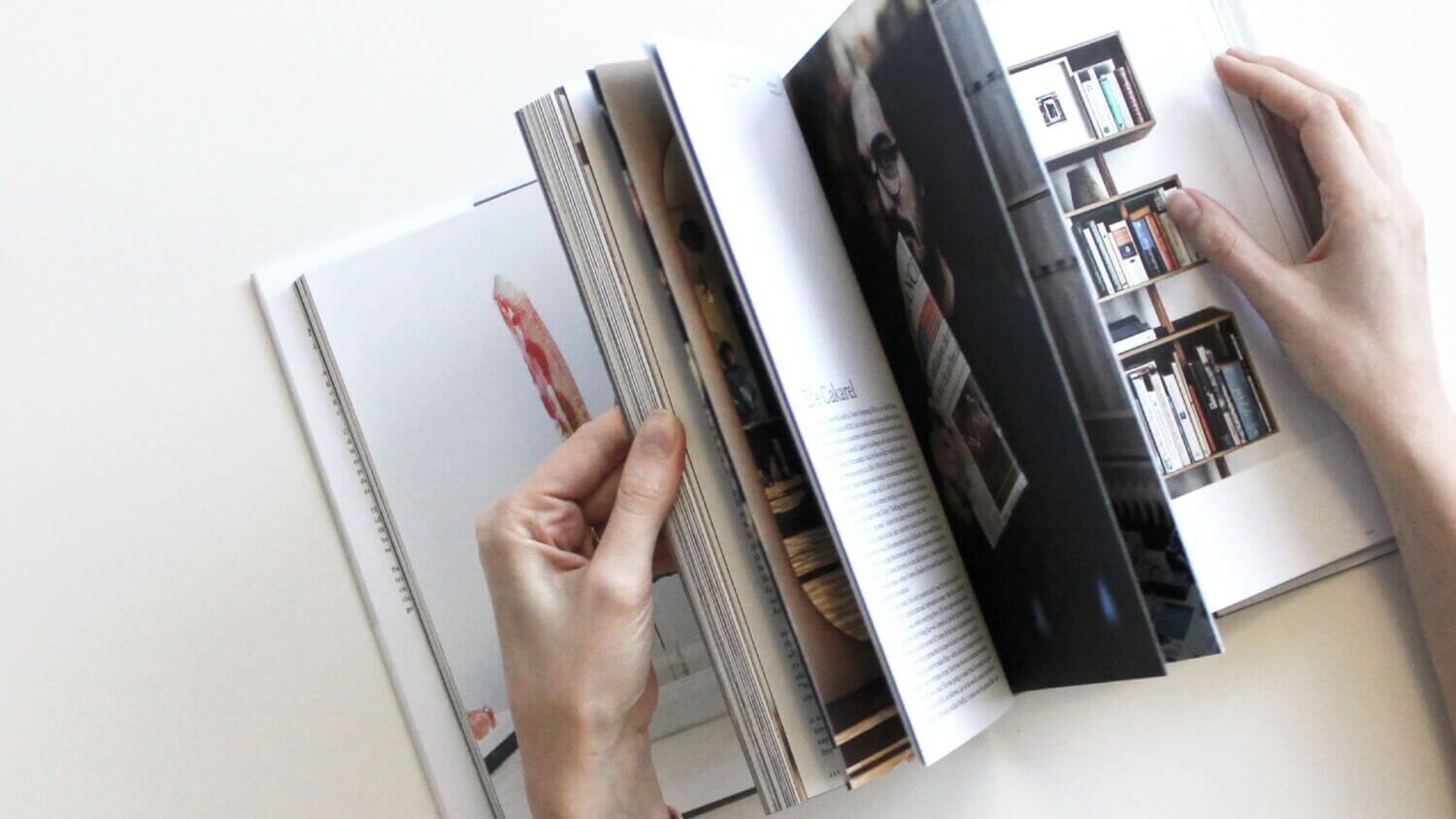 Sell photo books.
Photo books are the perfect keepsake for any occasion. Whether you're fundraising for an individual, a special event, your organization's day-to-day financial needs, or anything in between, selling photo books catered to the interests of your network can lead to major fundraising success.
Here are a few photo book fundraisers we love.
– If you're fundraising for a school group, try creating a yearbook that includes content from the last three decades.  Interview teachers, showcase major throwback photos, and address some of the school's oldest tales.  Current students will be enthralled by photos of their teachers from decades ago, while now-parents who were once students will happily donate for a stroll down memory lane.  It's not the easiest of fundraisers to arrange, but it's oh-so worth it once the hard part – curating the content – is out of the way.
– Fundraise with a custom cookbook. Make your collection of recipes all the more enticing by featuring a handful of popular menu items from local eateries.
– If your organization works with animals, fill a photo book with pictures of them! Include funny anecdotes, fun facts, and context to how they arrived to your organization. This is a great way to develop a meaningful bond with potential supporters while making them aware of your organization's needs.
– If a large percentage of your organization members, supporters, and benefactors are locally based, selling a photography book that showcases photographs of the local area. Pitch it as a beautiful coffee table book that supports a local cause!
---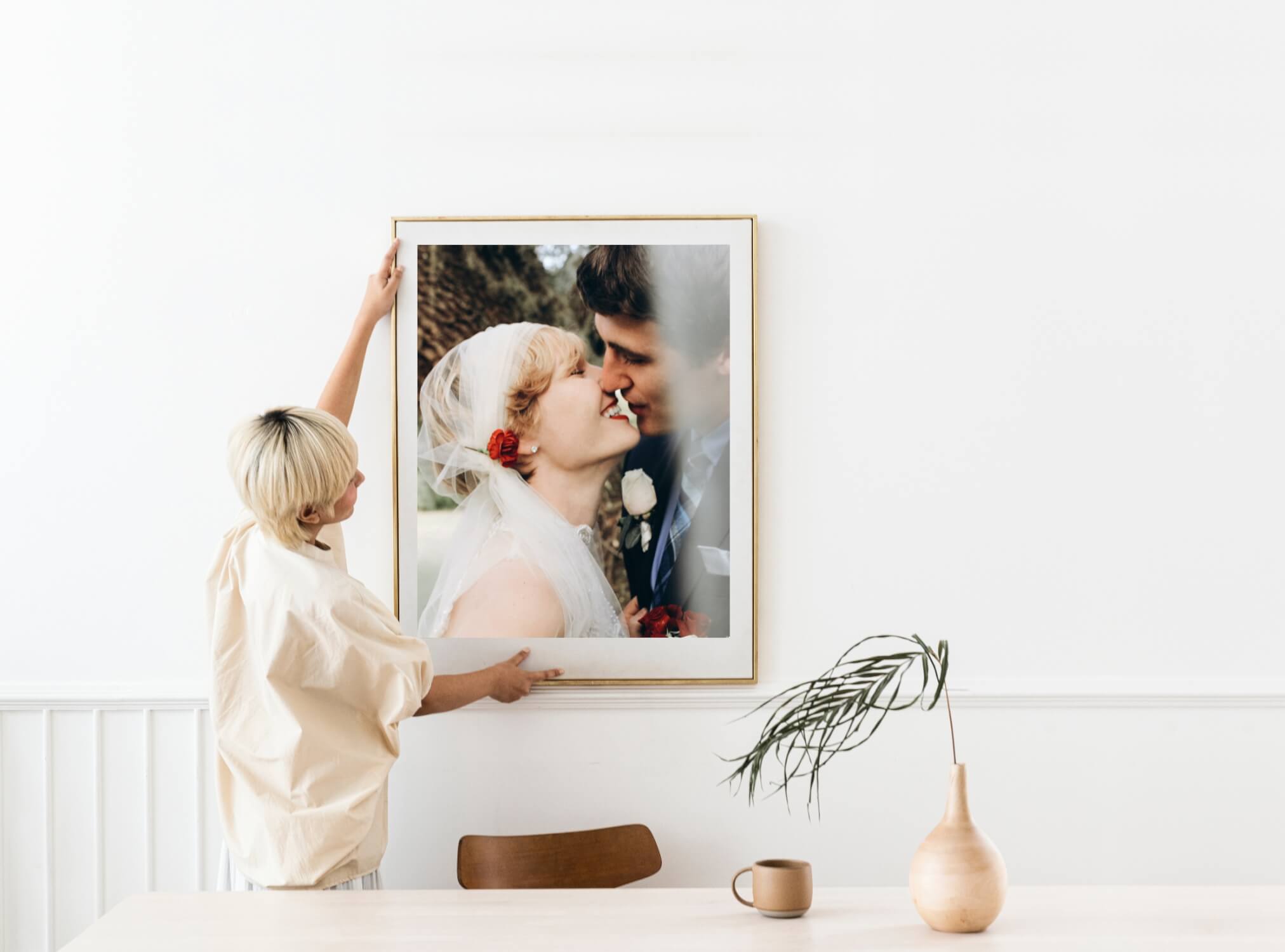 Raffle off a home makeover.
Raffles are an incredible way to turn minor investments into huge rewards.  Put together a "home makeover" package, and you're sure to have raffles selling as fast as you can count.
Make this raffle easy to manage by marketing the prize as a home makeover of XXX dollar value. This way, your organization can simply purchase a Printique gift card as the prize; You'll be able to avoid any difficult shipping timelines and shipping costs while simplifying your marketing approach as well! When promoting the raffle, use language and visuals from our website to give substance to the prize, while making it clear that the winner will be receiving a credit rather than product. Given the customizable nature of print products, a shopping credit appeals to raffle buyers more than pre-ordered prints. It's a win-win!
---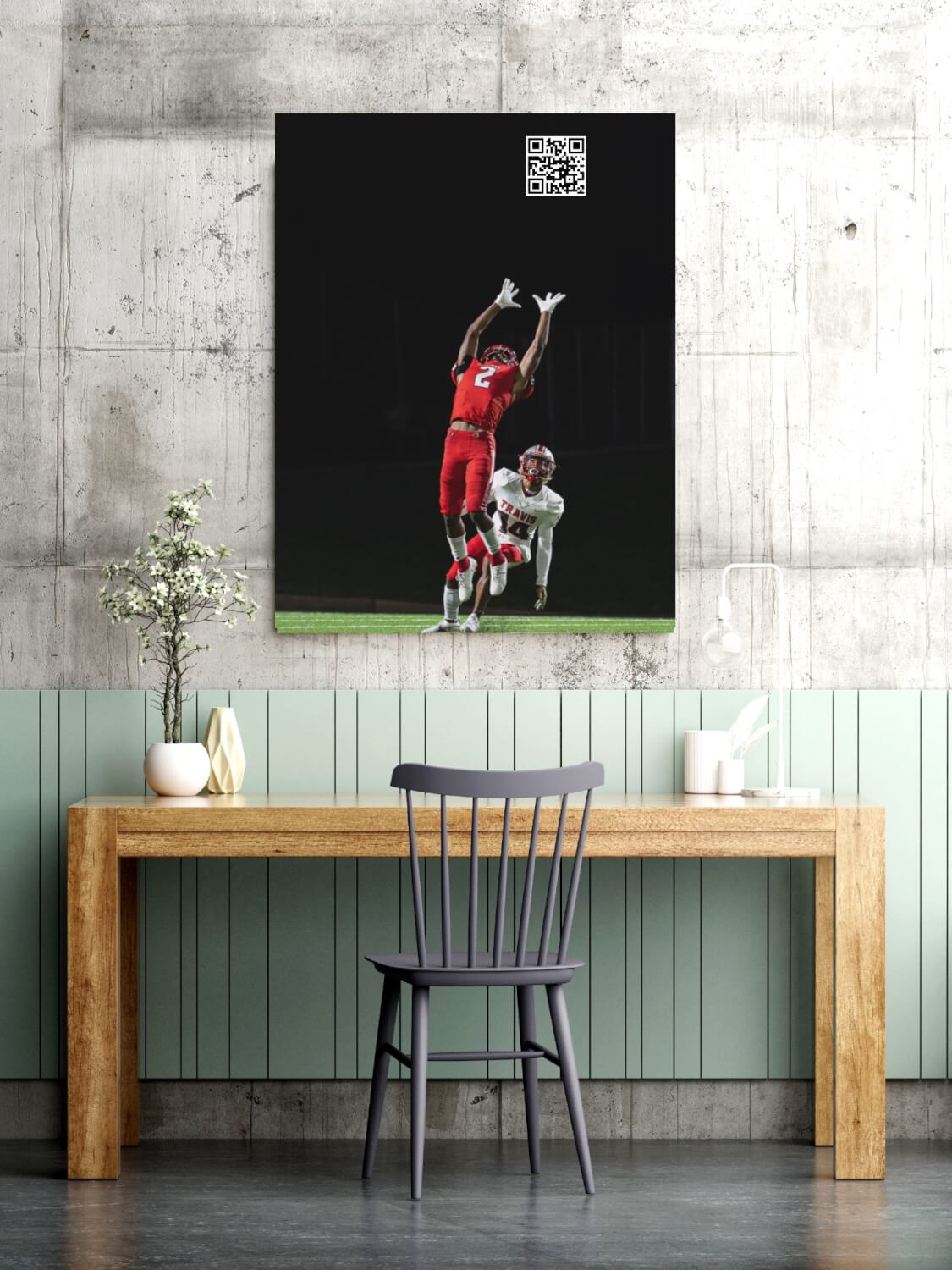 Print a QR code.
In the age of touch-free restaurant menus and crypto commercials, the public is more than familiar with QR codes and how to engage with them. In fact, QR codes have become infallible attention grabbers, harboring mysterious content behind their black and white patterns. Translating your organization's fundraising page into a QR code and bringing it to life in a photo print is an inexpensive way to raise awareness of your organization's needs. If done correctly, it can lead to high conversion rates and major upticks in donations.
Here are a few QR code fundraisers we love!
– Design intriguing and strategic posters featuring your organization's QR code. Take the poster above for example: the action of the poster draws the viewer's eye to the QR code and places importance on it. This would be a great use of a QR code for a sports-related fundraiser.
– Print a QR code on our customizable coaster sets. Distribute them at your organization's events to allow guests to learn more and donate from the comfort of their seats.
– Print a QR code on a wallet size photo print to display on the back of your phone, inside a clear case.  This may sound complicated, but it's essentially the same as ordering phone cases with your organizations QR code on it – just for a fraction of the cost! Similar to carrying a business card, having a scannable QR code at your disposal at all times makes it as easy as can be to direct people to your organization's home page. Get as many organization members on board with this networking technique as you can!
– Print your QR code on a metal print for a display that's sure to stand the test of time.
---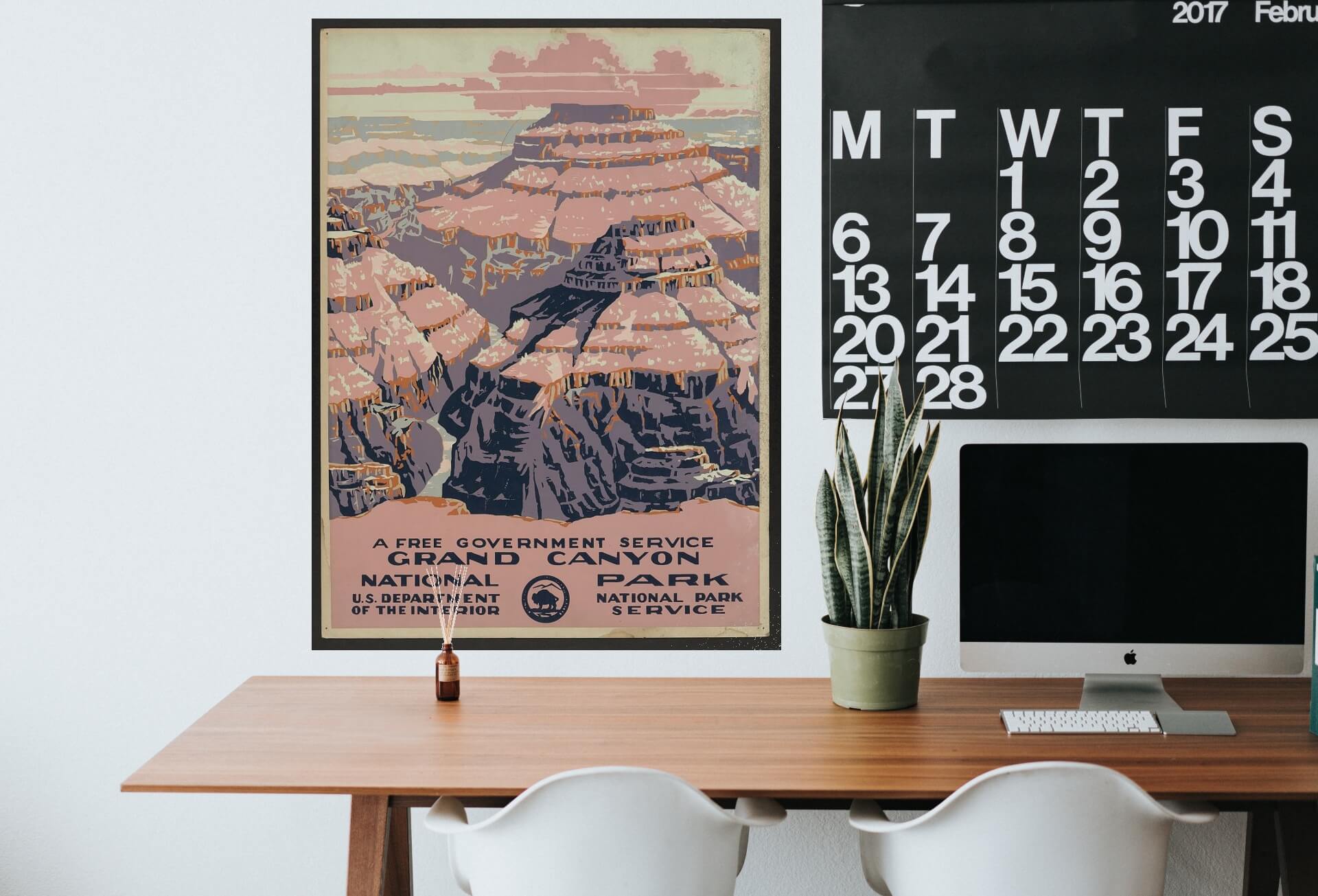 Sell posters in your niche.
No matter the niche you're fundraising in, there's a poster for it. The popularity of poster décor spans generations, giving posters major potential as a fundraising product.
Here are a few examples of poster fundraisers we love!
– If you're fundraising for a sports team, sell vintage photographs on poster prints at sports games.  You can find dozens of historical sports photographs in the public domain.
– If you're fundraising for an animal organization, sell posters of animals – whether they showcase photos of animals that live in your organization's care or photos sourced from online.  If you sell posters of your organization's residents, you can attach a sponsorship donation to the poster.  This means, in short, that when someone buys the posters, they become a sponsor of the animal featured on the poster.  This will allow you to increase the poster's selling value.
– Unique and original art prints can succeed in nearly every niche; And there just so happens to be art of nearly every niche in the public domain. Explore the public domain posters we feature on our website. Turn your favorites into poster prints and sell them as the one-of-a-kind art they are!
---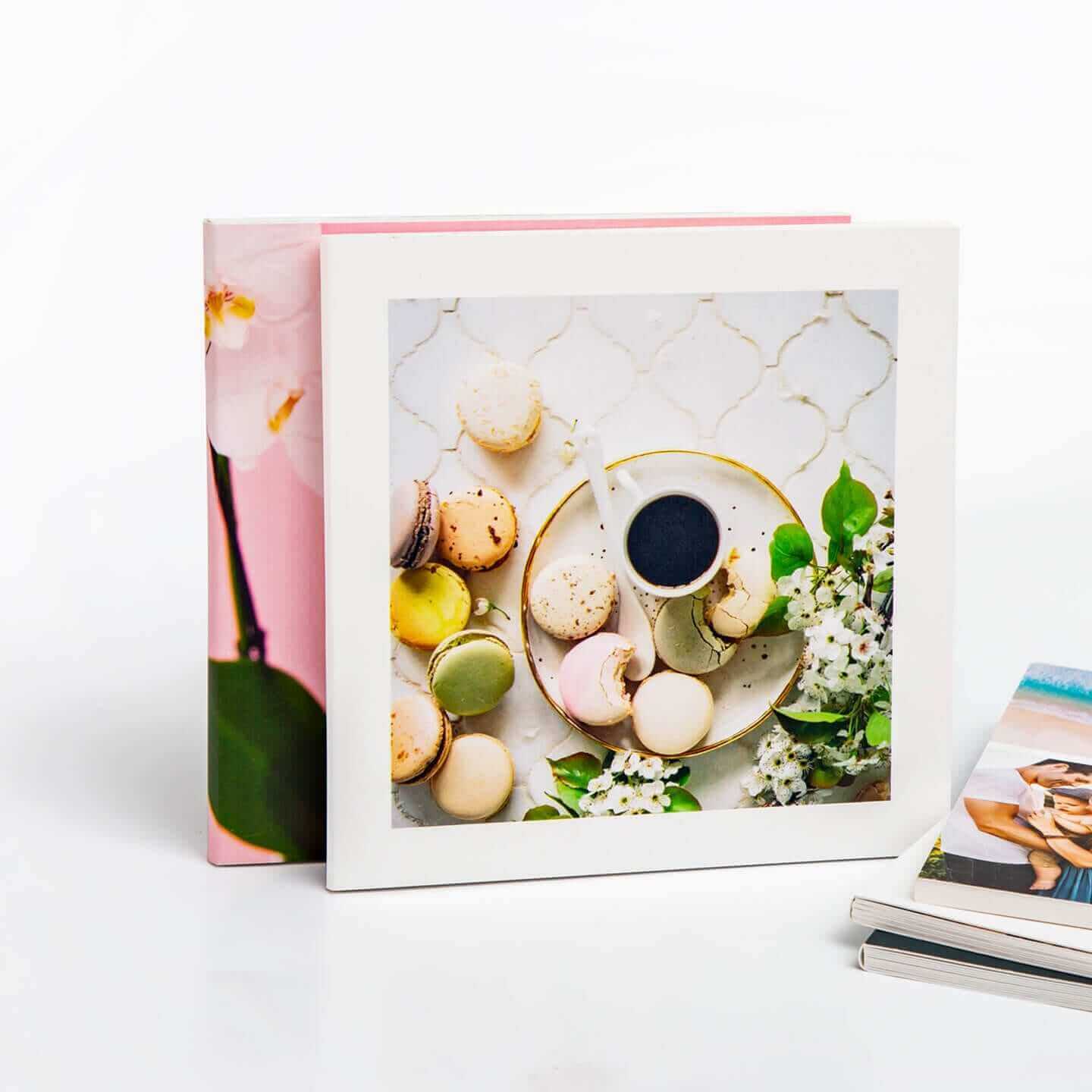 Sell mini books.
Our mini books are adorable, customizable, and inexpensive – making them easy to sell for meaningful profits!  Add value to mini books through the content you fill them with. It won't be long before you have plenty of buyers eager to pay your asking price.
Here are some of the mini book fundraisers we love!
– Create a mini book of positivity. Positivity is in – and there's no wonder why! It feels good to think positive thoughts, and giving your supporters the opportunity to buy that feeling directly from your organization is a great way to make quick sales.  Plus, your buyer will associate your organization with positive feelings going forward.  That makes them all the more likely to support your future efforts.
– If you're fundraising around Mother's Day or Father's Day, sell a mini book that can function as a gift for moms or dads.  For example, you can fill a mini book with "Lessons I learned from Dad."  Your buyers will get to achieve a lovely double whammy: purchasing a sentimental gift for Dad while supporting a good cause!
– Target your audience with a mini book of fun facts about your niche. For example, if you're fundraising in the sports space you'd want to include surprising statistics, legendary comebacks, and fun small world facts (such as NBA coach Frank Vogel being on Late Night with David Letterman when Vogel was in the 8th Grade).
– Create a mini book of journaling prompts. This fundraising idea works across the board, allowing you to curate specific prompts to your audience. Promote your mini book of prompts by sharing select prompts and answers from your organization on social media.
---
Sell custom greeting cards.
Custom greeting cards are an adorable way to run a fundraiser during a holiday season.  The low price of bulk greeting cards makes it easy to flip them for a profit.
Here are some of our favorite custom card fundraisers!
– If you're running a Valentine's Day card fundraiser, we recommend reaching out to local businesses with partnership inquiries.  Bundling your custom cards with additional goodies that were acquired for no extra charge is a highly profitable way to level up a fundraiser.  A few dozen roses from a local flower shop or a batch of cookies from a local bakery can double the number of customers willing to pay your asking price – or more!
– If your organization exists in the humanitarian space, use cards to combine fundraising with community building efforts. Let's say, for example, that you're fundraising for a charity that supports a childhood cancer organization. Set up in a public space – with proper permissions – and invite passerby's to fill out a card that will be sent to a child with cancer. Inform all of your visitors that you're also accepting optional donations of $5 to support the cause.
– Create cards that directly shout out your charity. By writing "$__ were donated to […] thanks to the purchase of this card" on the inside of your custom design, customers are more likely to buy it at above card-value. Nowadays, it's common practice to donate to a loved one's charity of choice on their birthday, rather than purchasing them a gift directly. By adding this simple line to your card, you allow customers to do just that!
How our Pro Service features can help you fundraise.
The slightest margins can make a huge difference when it comes to fundraising; That's why our pro membership discount can be so influential in your fundraising efforts.  From the moment you join Printique Pro Service – which costs just $14.95 a month – you receive 10% off on every purchase.  That means that if you spend $150 on fundraising prints, you'll have already made back your investment – with the added bonus of free priority processing, free client gallery stores, and free white label packaging.
The best part? As you continue to spend on fundraising products, your Pro Service discount will continue to increase.  Hit $1,000 spend and you'll be saving 15% on every order!
---
Tips for Fundraising with Photo Prints
Here are a few tips that apply to photo print fundraising across the board.
Gage audience interest before over-investing in inventory.
Before you invest hundreds of dollars in book or print orders, gage your audience's interest by teasing the product on social media. Offering products in a presale is another great way to ensure your buyers exist before committing to an idea.
Play to your current audience.
Let your audience tell you what they want! Don't be afraid to ask your followers, subscribers, friends, and family what type of fundraiser they would be most excited to support. Share various options and let your audience vote. This early-on communication will keep everyone happy and ensure you follow the most successful fundraising route.
Lock in delivery methods before pursuing any one fundraising method.
Knowing whether a majority of your shoppers are local or long distance will play a huge role in the fundraising method you want to pursue. If you have a large long distance following, an online store will definitely be worth the investment. However, the same will not be true if all of your supporters are local. Instead, you'll want to order products directly to your address to avoid stacked shipping costs. With a highly localized audience, pop up booths can see major success. With a long distance audience, the same approach will likely prove to be a waste of time. Do your research early and save yourself the time and money later!
---