The weather is warm, the sun is strong, and the sparklers are at the ready; With the 4th of July right around the corner, there's no better time to celebrate everything the United States of America has to offer. From snippets of the country's milestones to illustrations that embrace red, white, and blue, we've compiled a collection of public domain artwork that best captures the beauty of the United States.
See an image you like? Simply click the image to be taken to the item's download page.  Once downloaded, feel free to print, share, or alter the image however you wish – they all belong to the public domain!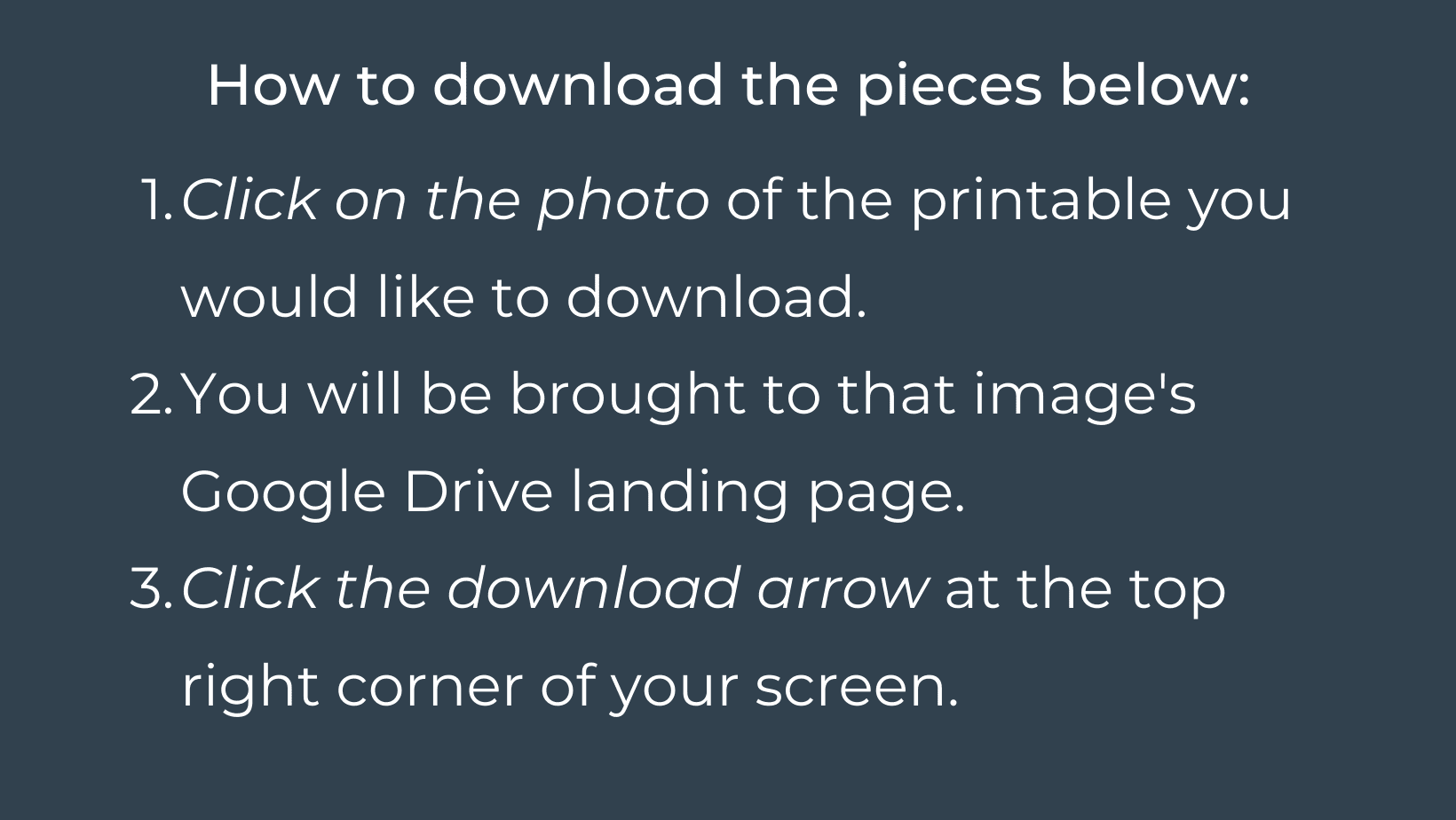 We hope you find artwork you love in the collection below, and have a safe and happy July 4th weekend!
---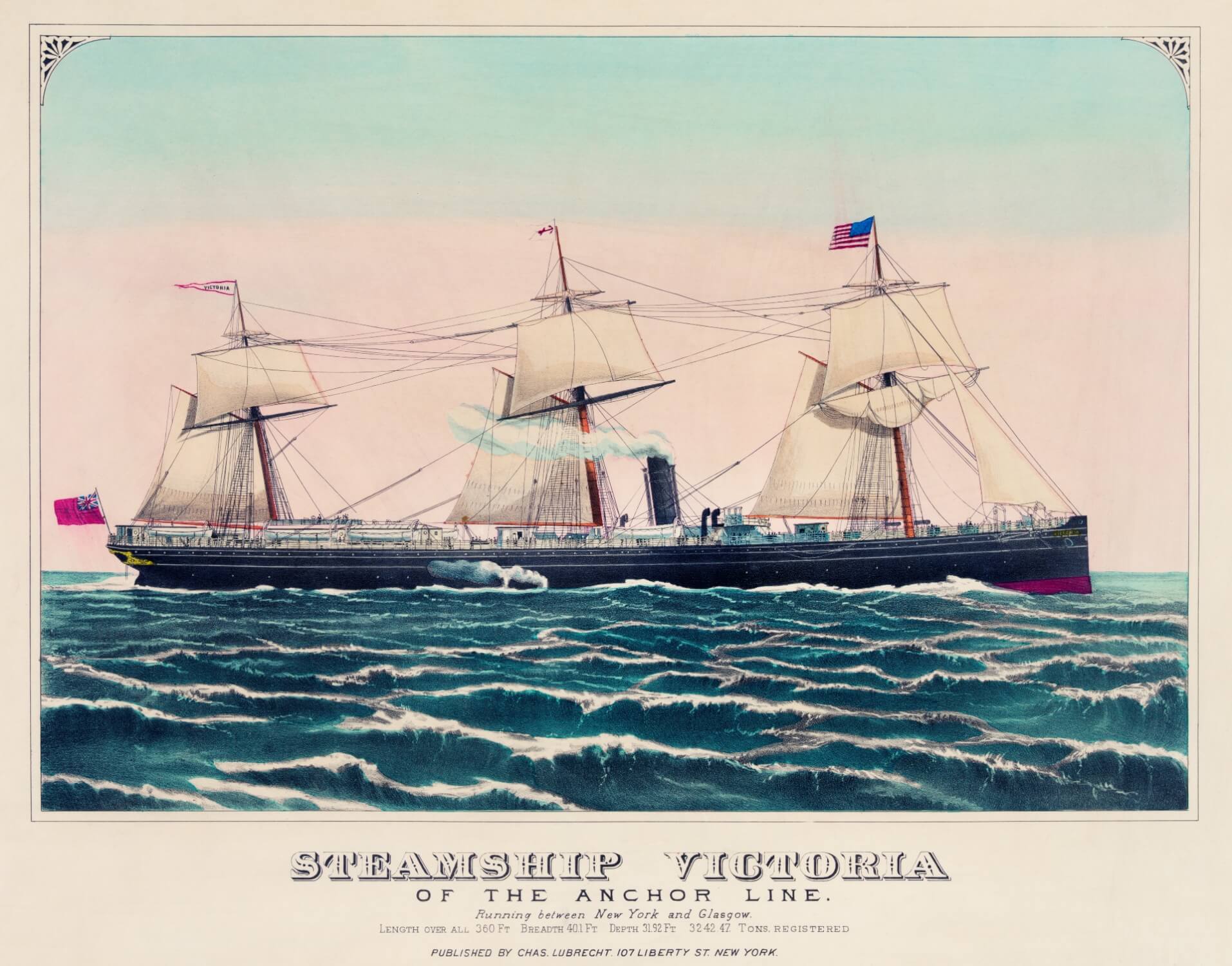 The Steamship Victoria
While we were drawn to this illustration by its small nods to American history, we stayed for its entrancing color schemes. It manages to flawlessly capture the magical pink tones of a summer evening; Its accompaniment by baby blue skies and churning ocean waves make it the type of imagery that we could stare at all day.
Brought to life on a large poster and paired with a thick wooden frame, this free printable would make for a stunning display – one that's equal parts charming and impressive!
---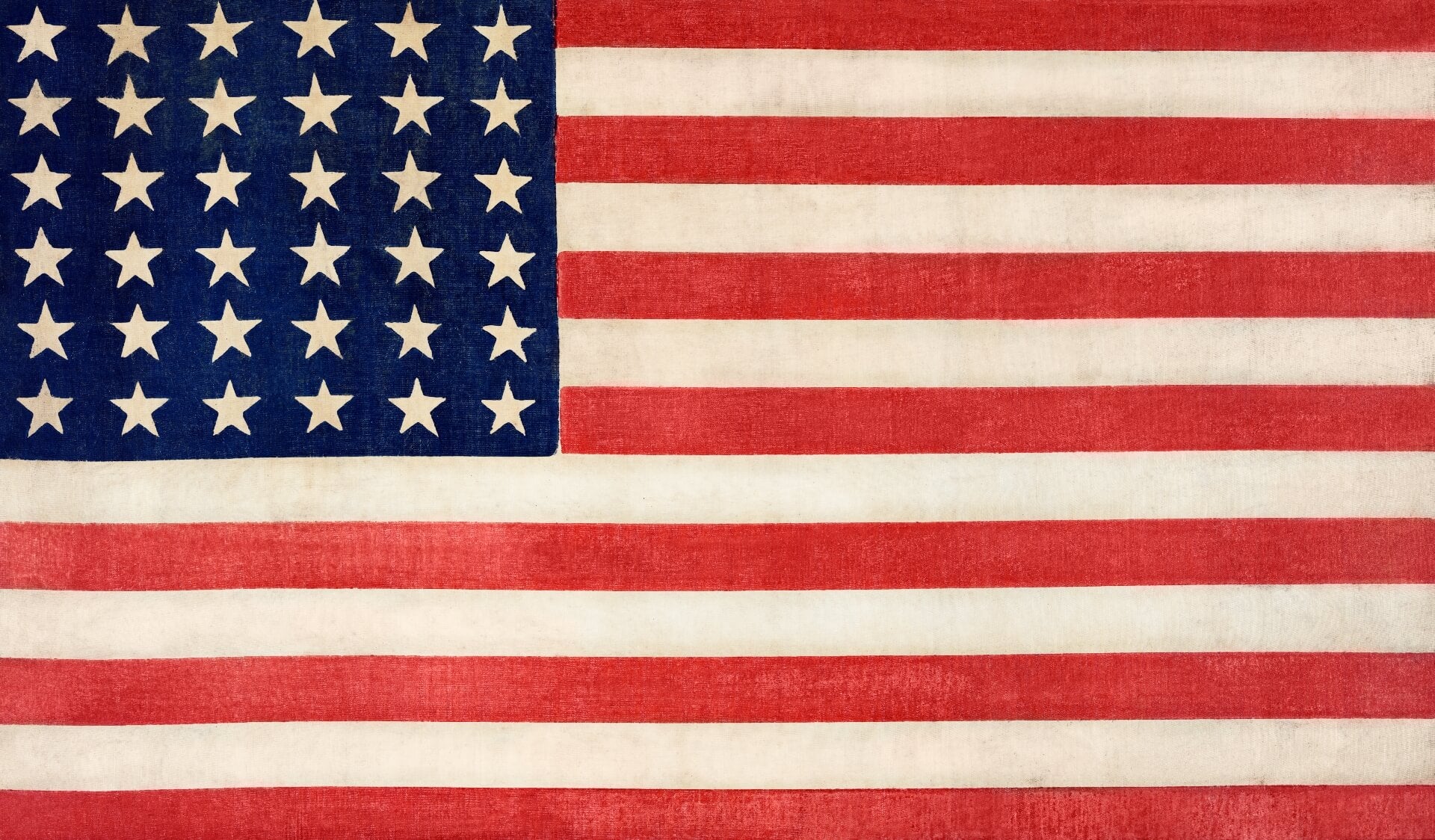 An Illustration of the 36-Star American Flag
On our quest for a unique American flag illustration, we stumbled across this illustration of the 36-star American flag. While the true 36-star flag was arranged slightly differently, this illustration still alludes to the history of a flag the world has come to know so well!
Printed on wood, this illustration would make for a unique and artistic way to incorporate the flag into your decor; Especially if you have a history buff in your midst!
---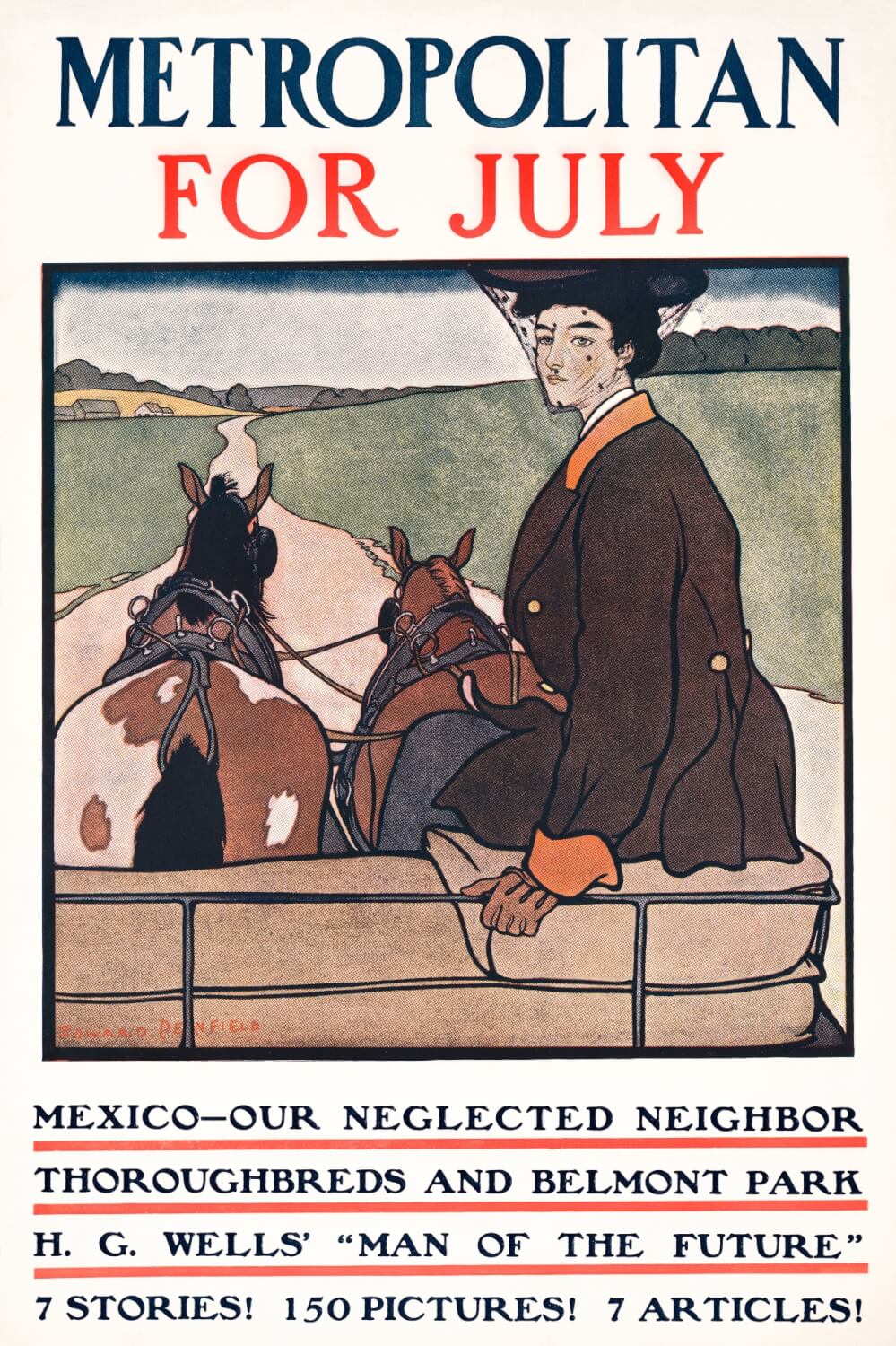 The July Cover of the Metropolitan by Edward Penfield
The red, white, and blue July edition of Metropolitan magazine was too spot on to leave off the list! If you appreciate the aesthetic of primary sources as art – Playbill galleries, framed newspapers, magazine covers turned posters – this illustration is right up your alley. Edward Penfield is responsible for dozens more illustrations just like this one; You can explore them here!
---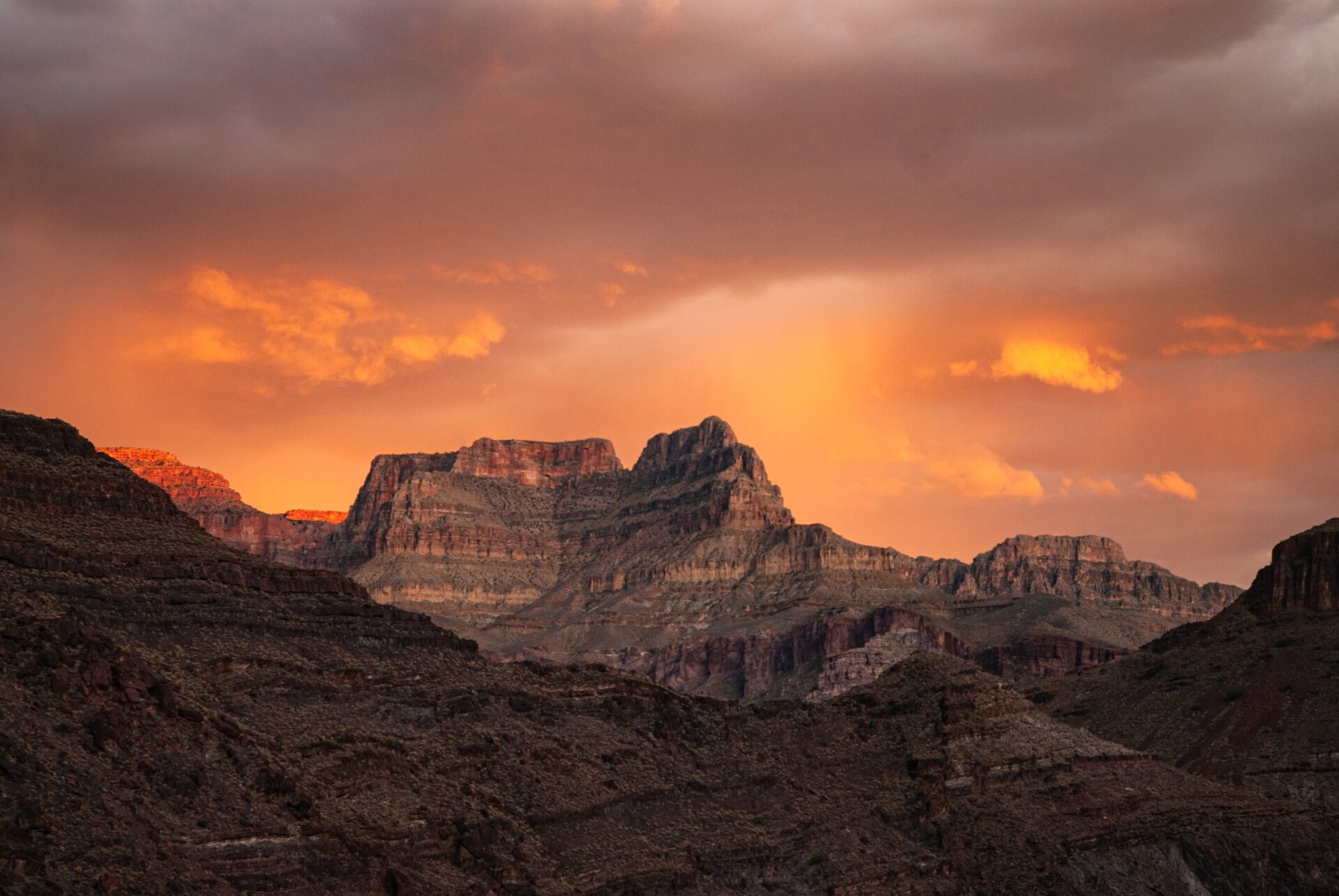 The Grand Canyon
Sometimes an incredible landscape photograph is the best way to celebrate America. Our favorite feature of this Grand Canyon capture is that it's fit to complement nearly any decor aesthetic. Whether you're rocking with modernism or eclecticism, printed on the right medium this print will blend right in – while still standing out!
Brought to life on a large metal print, this breathtaking photograph would never fail to stun you, no matter how many times you pass it by.
---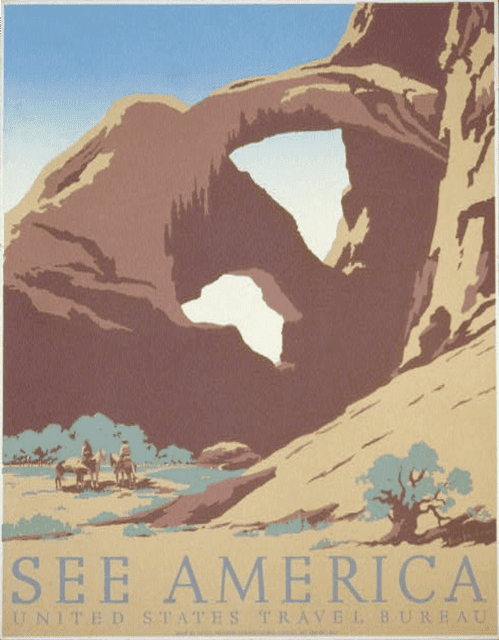 See America: The Arches
Next up on our list we have the surprisingly impressive art of the United States Travel Bureau. Its earthy pastels and vintage styling make it a can't-miss piece of wall art. Its large feature of the words SEE AMERICA spark our desire to get out on the road – not like that desire ever waivers in a photographer's heart!
Pair it with additional travel posters or photographs from your very own travels to turn this simple poster into a meaningful piece of decor.
---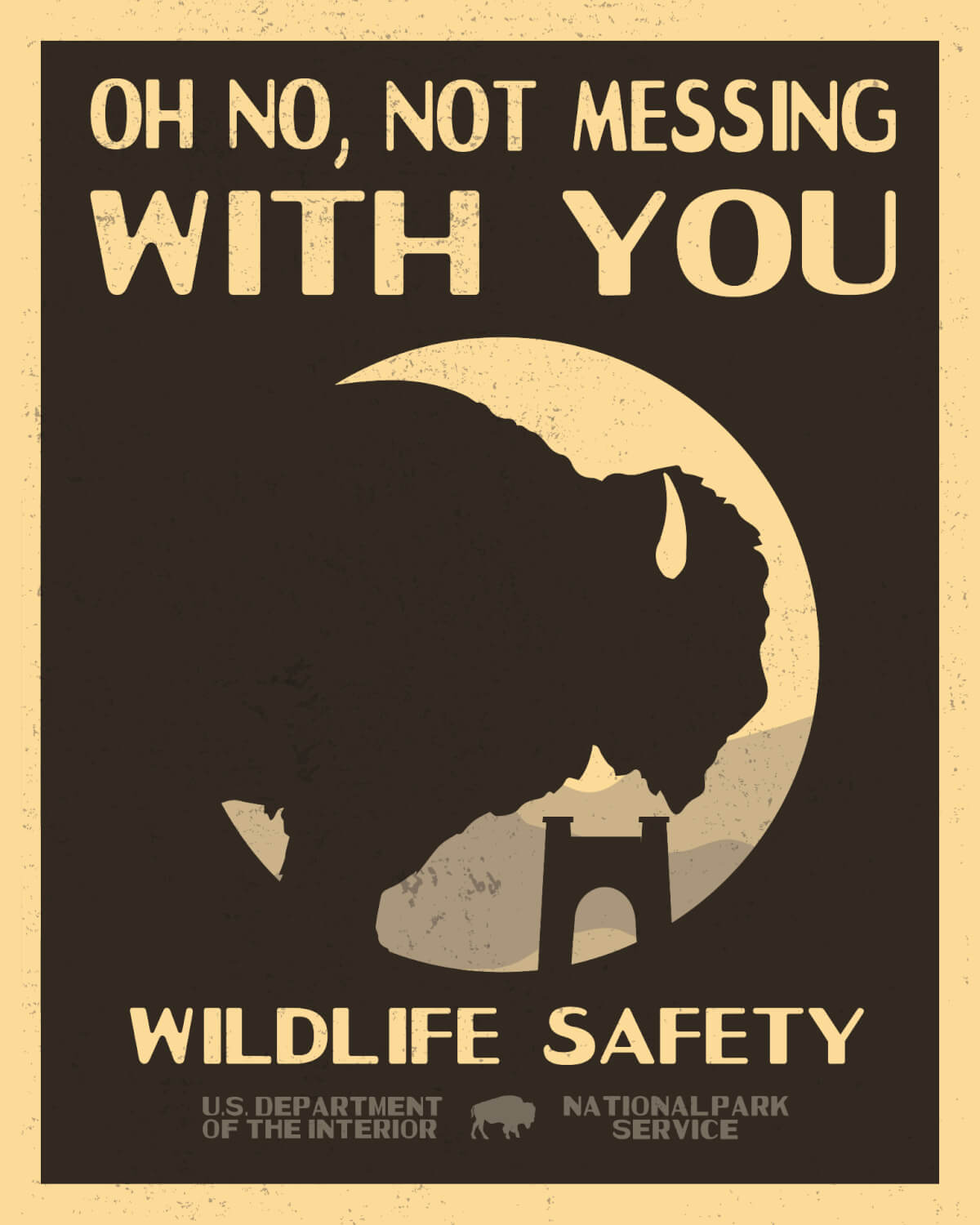 Wildlife Safety Poster by the U.S. National Park Service
The National Park Services made sure the Travel Bureau wasn't the only government department releasing sensational poster designs! With the use of engaging fonts and intriguing silhouette work, they undoubtedly turned a somewhat boring message into artwork so satisfying we want it on our own walls!
Like we recommended for the See America poster above, we would love to see this poster paired with smaller prints of your favorite personal travel memories. It's the perfect anchor piece for a modern day travel gallery.
---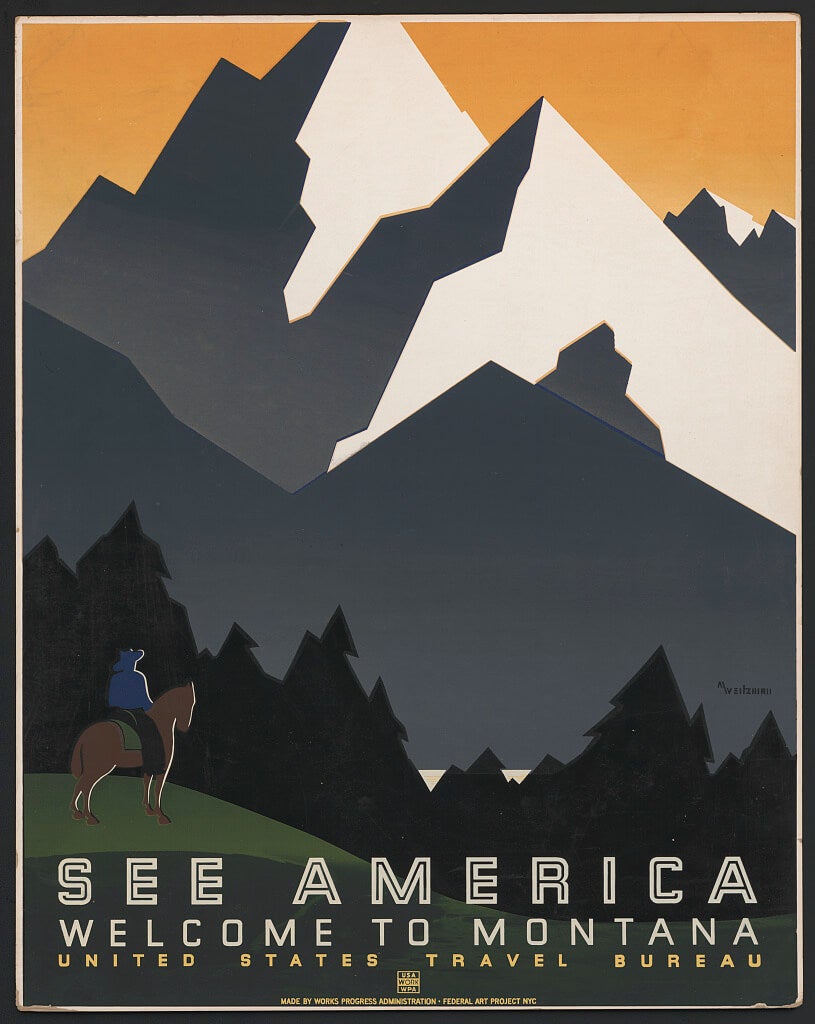 See America: Welcome to Montana
We promise this is our last Travel Bureau shout out (for now). Our favorite thing about this poster is the way it captures the sense of wonderment we experience when looking out at our country's incredible landscape. It's the type of feeling we wish we could bottle up and bring with us everywhere – and this poster comes pretty close!
Bring it to life on a 16×20 inch poster to keep that sense of wonderment alive on your walls for years to come.
Note: The attached file is a TIFF file for highest resolution file transferring. You will have to convert the TIFF file to a JPG to upload it to Printique.com.
---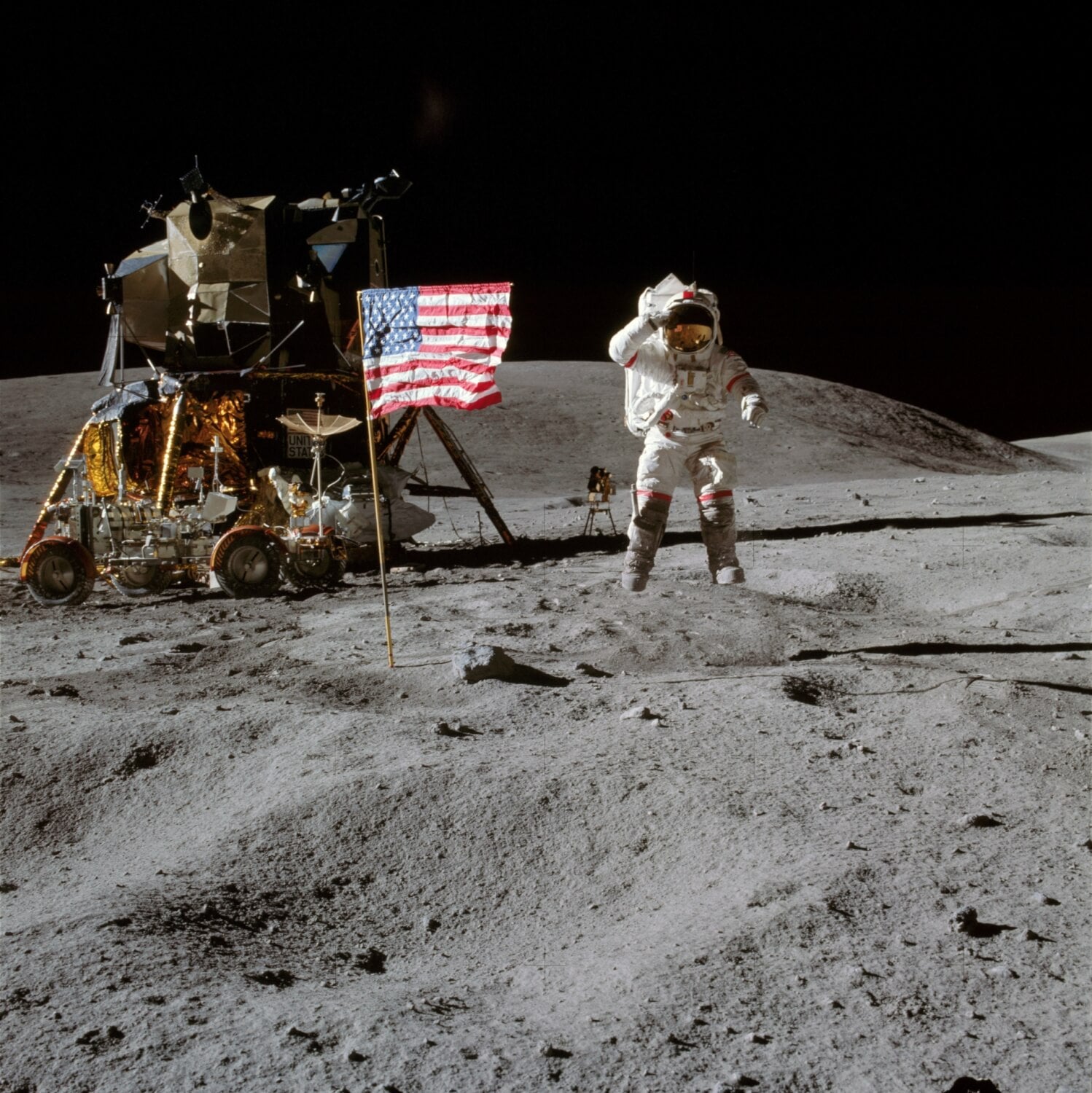 Salute to the Flag, The Apollo Mission
The American flag and a major milestone in American history? You bet it's got a spot on our list!
Brought to life on a large square poster, this iconic photograph would be the perfect addition to an office, bedroom, dorm room, or lounging space – for the NASA fanatic and history junkie alike!
---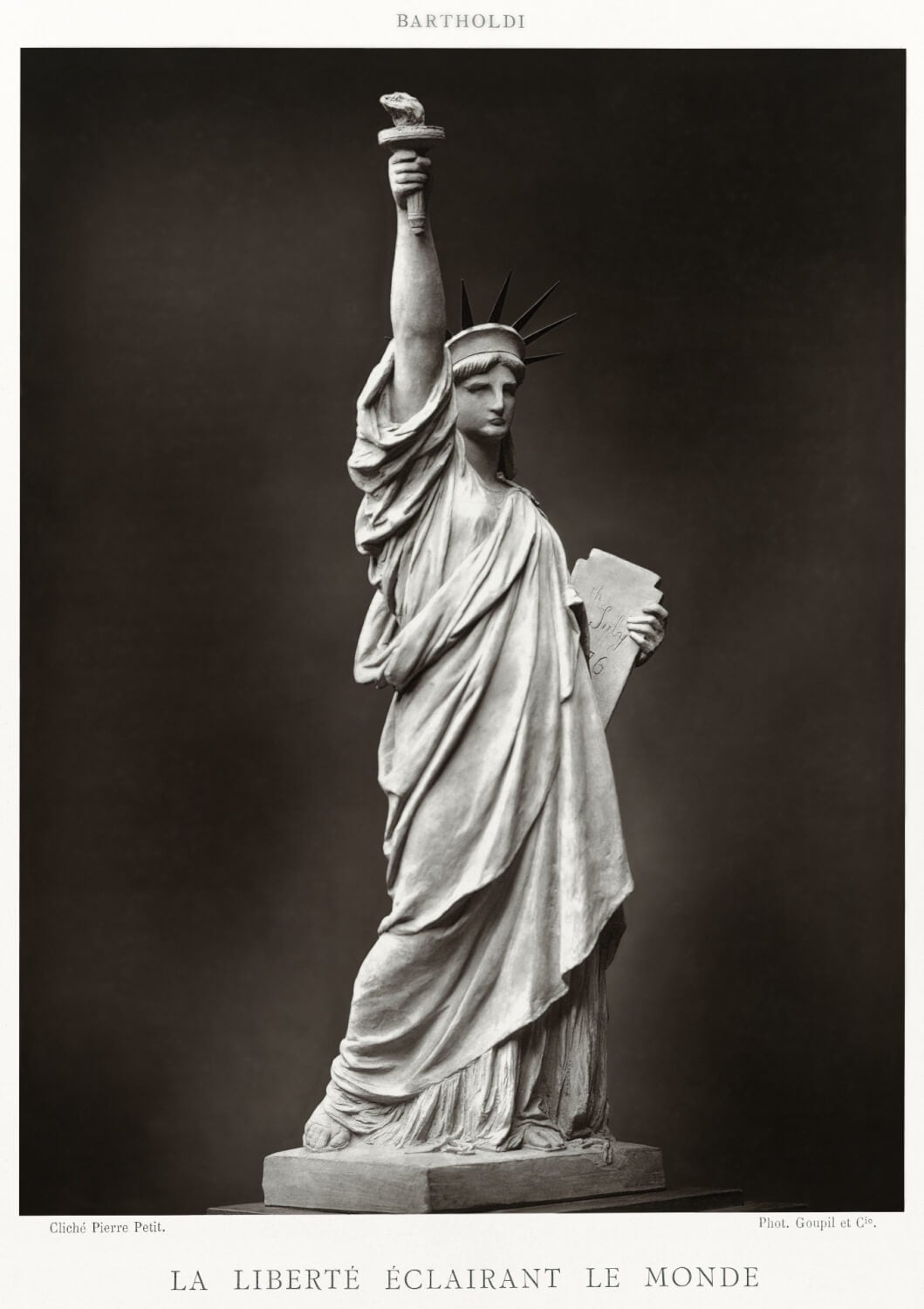 Statue of Liberty (1883) by Pierre Petit
We've featured Statue of Liberty artwork on our public domain lists in the past, but we couldn't resist adding this unique poster to the mix! Not only does it capture a quintessential symbol of America and its mixing pot foundation, but it does so with style and elegance. It's the perfect way to add a touch of America to a chic and sophisticated room.
We would love to see this image printed on a large, framed poster or brought to live boldly on a large metal print.
---