Each year in June, you get a day to show your father just how much you care. But how do you make it count?
Finding the best father's day present is no easy job, but one excellent solution is to give him a photo gift. These gifts are creative, sentimental and versatile, so you can make the perfect gift for every kind of dad. Whether he prefers classic or trendy, a photo gift can appeal to anyone. To help you out with this task, we've put together a dad-themed gift guide, full of Father's Day gift ideas and tips for choosing the best photos.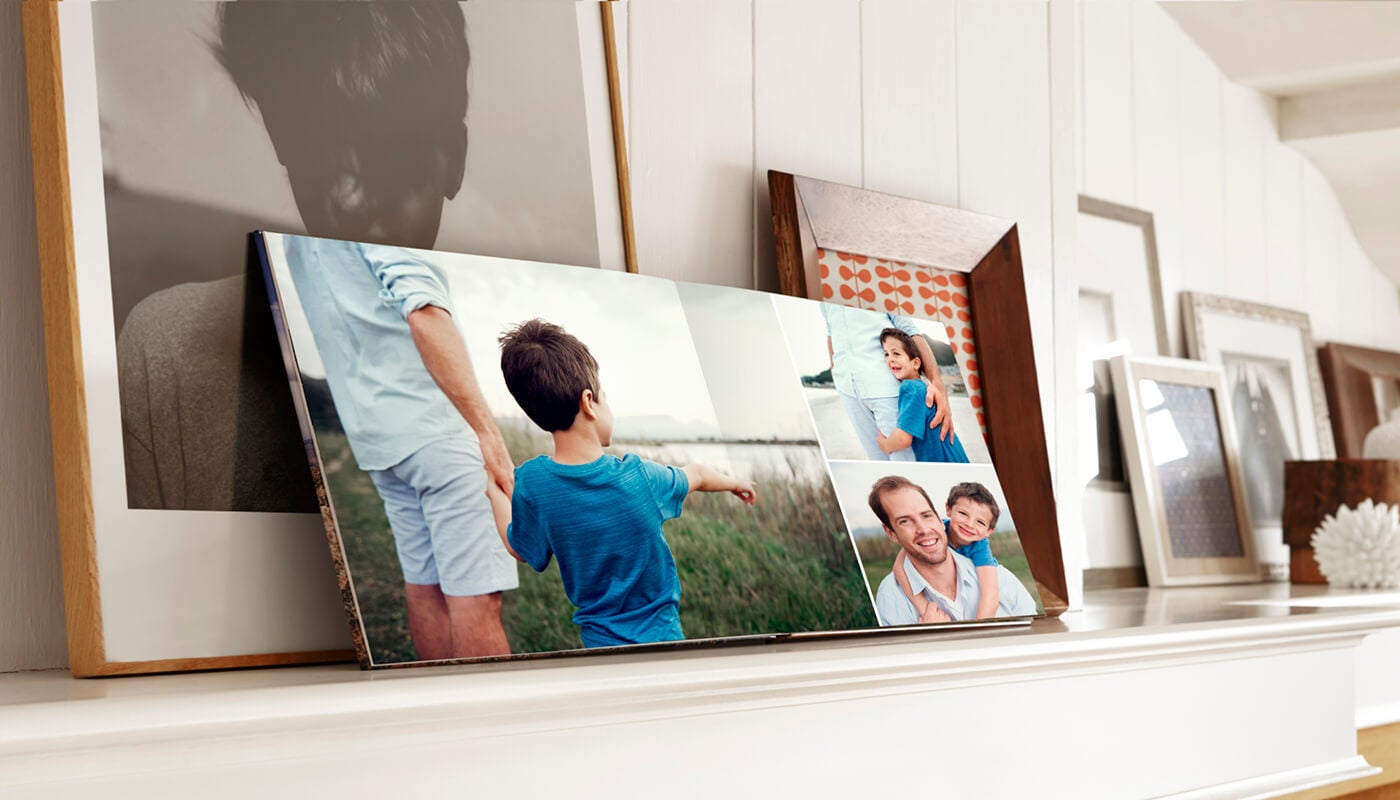 Selecting the Best Photos
Whether you're scrolling through the photo albums on your phone or digging through old boxes of printed photos, you'll need to search for the perfect pictures for your Father's Day photo gift. However, it's essential to keep in mind that some photos will work better than others. To make an unforgettable Father's Day gift, look for pictures that:
Display some of your most treasured memories: Did you go on a trip when you were younger that means a lot to you both? Is there a photo of the two of you in your childhood backyard where you spent hours playing? These can make some of the best gifts for Dad.
Incorporate your siblings: If you're not an only child, you may want to look for whole-family photos or include different pictures of your siblings.
Show his hobbies and interests: Maybe he already has lots of family photos lying around, or you don't have a lot of good pictures. Consider artistic photos of her doing what he loves. Does he like to go boating or biking? Is he an artist? See if you can incorporate those things into his gift.
Gift Ideas for Your Dad on Father's Day
Once you pick out the best photos, you'll need to arrange them and put them together somehow. Here are some of our suggestions for creative Father's Day gift ideas: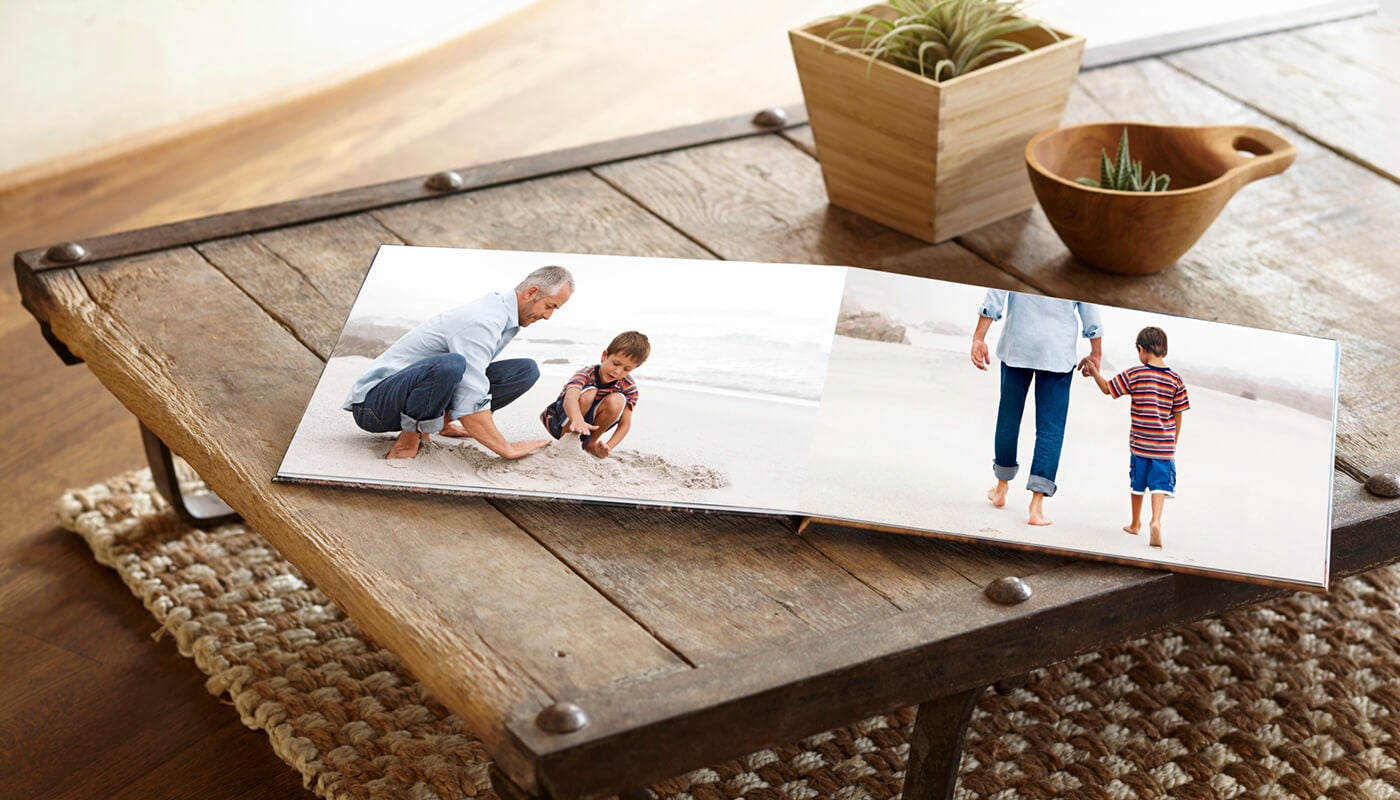 Photo Books
If you want something packed with meaning and memories, try a photo book. With our editing tools, you don't need to be a skilled editor to create something stunning. You can put together a general book of your family throughout the year, or something more specific, like a family vacation you took.
Regardless of the contents, you can find photo books for every type of dad. Our lay-flat photo books come in a variety of styles, with options that include:
Size: Photo books can range from six by four and a half inches to 12-by-15 inches.
Finish: We offer finishes like high-gloss, matte, silk and textured options, like linen and pebble.
Paper: Choose from six different kinds of paper.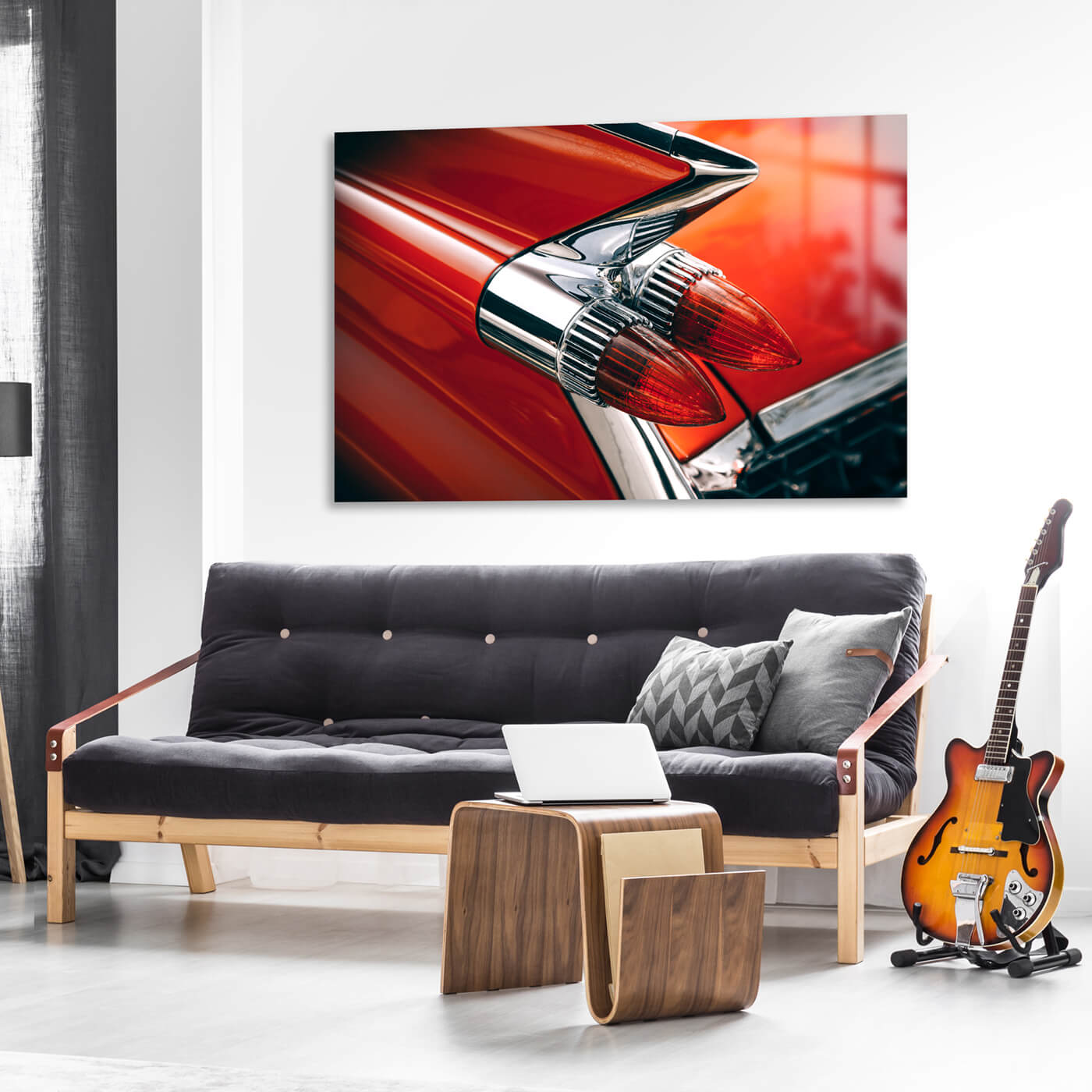 Artistic Prints
Are the walls and shelves looking a little bare? Grab some of your favorite photos and add your artistic flair. You can make a collage of the grandkids or give the image a black-and-white filter. Even the simplest of photos look stand-out when printed in a unique medium. Our specialty materials include:
Metal: Metal prints are modern and sleek, infusing your photo with the metal itself — this makes it exceptionally durable and gives it a unique color quality. Pro Tip: Think of printing dad's classic car on metal!
Acrylic: Printing on an acrylic block looks professional and gorgeous. It bends the light for a high-gloss, three-dimensional quality. Pro Tip: Think of printing that trip out on the water with dad on acrylic!
Wood: If you print on wood, your image comes out with the grain of the photo showing through in the lighter areas. It creates an organic, natural tone that works beautifully with rustic and warm photos. Pro Tip: Think of printing your camping trip on wood!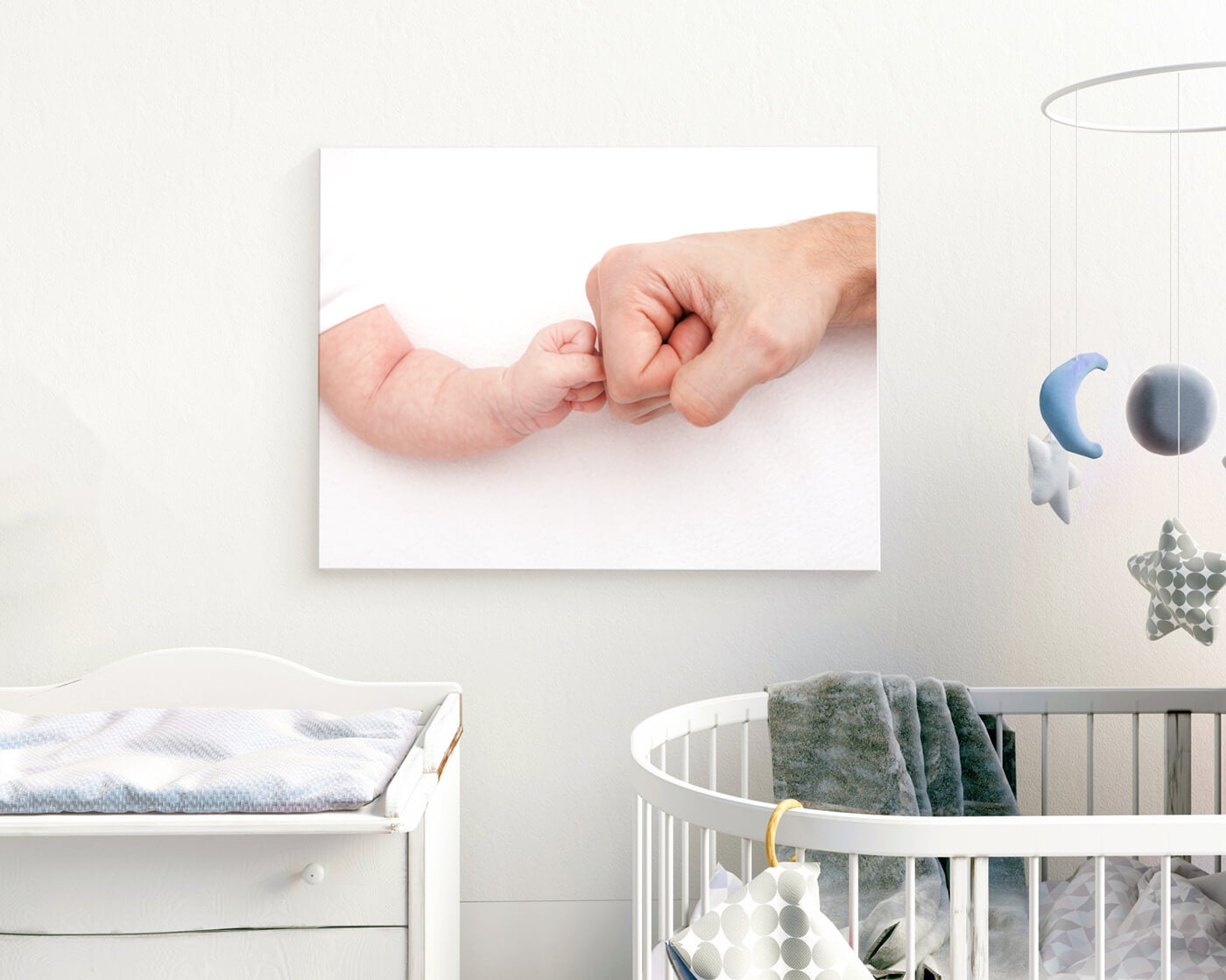 Canvas and Collages
Is the dad in your life new to the job? Get your hands on some of those baby pictures for a New Father's Day gift he'll love. One photo to try to take is to the baby's fingers wrapped around dad's. You can print this one on a large canvas for the baby's room, complete with a heavyweight cloth, gallery-style edges and a sturdy frame. You can also create a collage or put together an album of milestones. Make his first Father's Day something special.
Photo Prints
Let's not forget the classic photo print. Prints can be displayed anywhere and dad's desk is the perfect mini-gallery to showcase his tribe. Print out pint-sized photos 8×10 and smaller for his desk. You can also print out the smaller ones to display on bookshelves.
Get Father's Day Done Right With Printique
For a gift that will truly impress him, trust the experts at Printique. We've been helping kids and spouses make Father's Day special for decades. No matter what type of father you have, getting him the perfect gift has never been easier with the help of photo prints. With powerful editing tools and an array of options from elegant albums to specialty prints, Printique's got your Father's Day gift ideas handled.
Don't take our word for it, though — we have thousands of excellent reviews from customers that loved their prints. Browse through our photo gifts today to see how we can help you knock it out of the park this Father's Day.