Welcome to Printique! We're glad you are here and chose us as your lab partner. Ready to get started on printing all your amazing photos? We thought so. We offer a number of powerful and intuitive tools to help you get the most out of your photographs and ordering experience. Let's begin with our Getting Started with Printique – 10 Essential Tools to help you with your printing journey with Printique.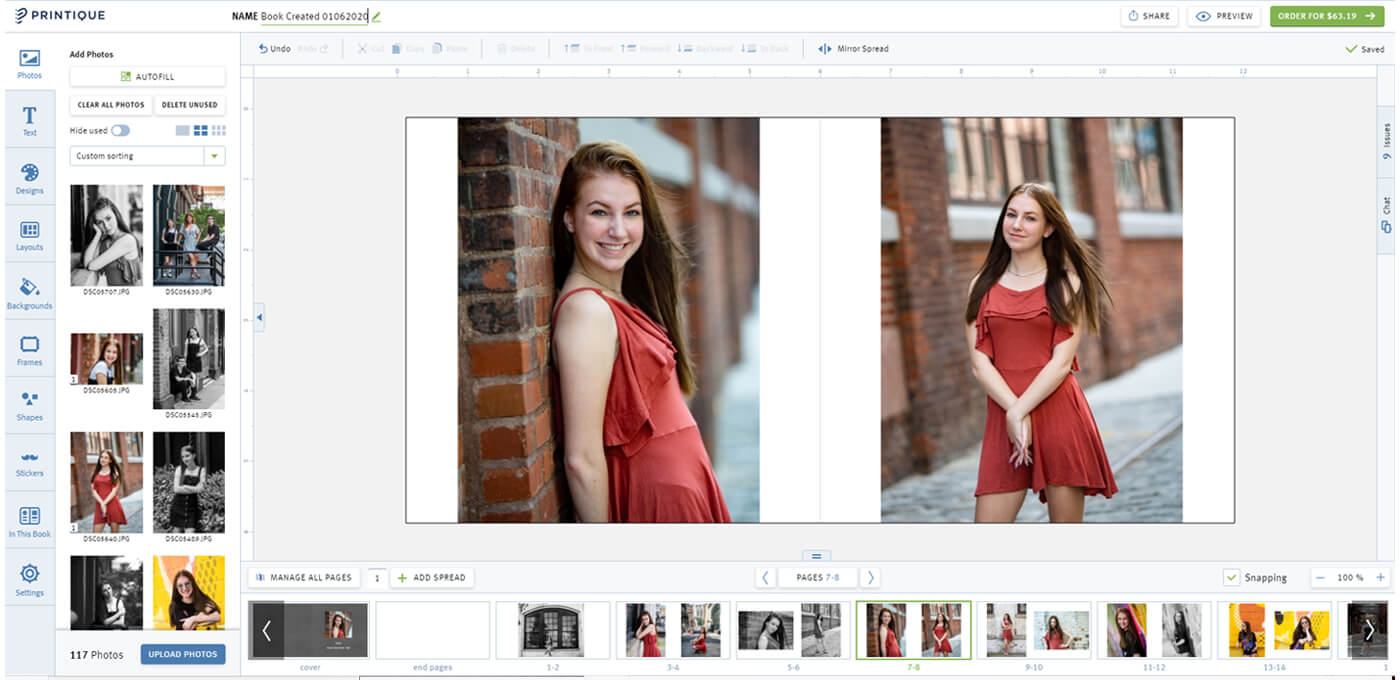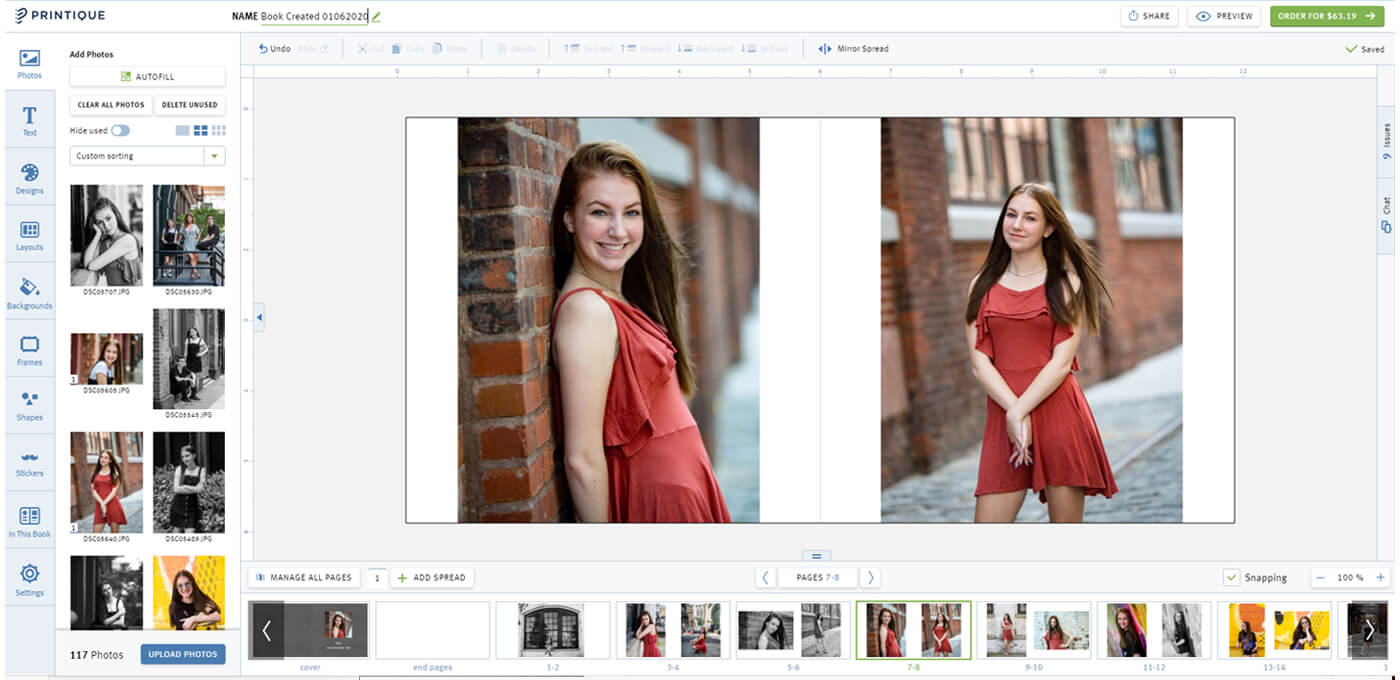 Whether it's your baby's first year, your summer vacation or your wedding, designing the perfect photo book is easy with our Photo Book Designer. Choose from dozens of premade beautiful and classic templates and drag and drop your memories easily. Or you can have complete control and design it yourself from scratch. The choice is yours.
Smart tools are there to help guide you along the design process. You can also choose from several different cover options and paper options to customize your photo book so it will be as unique as your experience.
2) Wall Design Wizard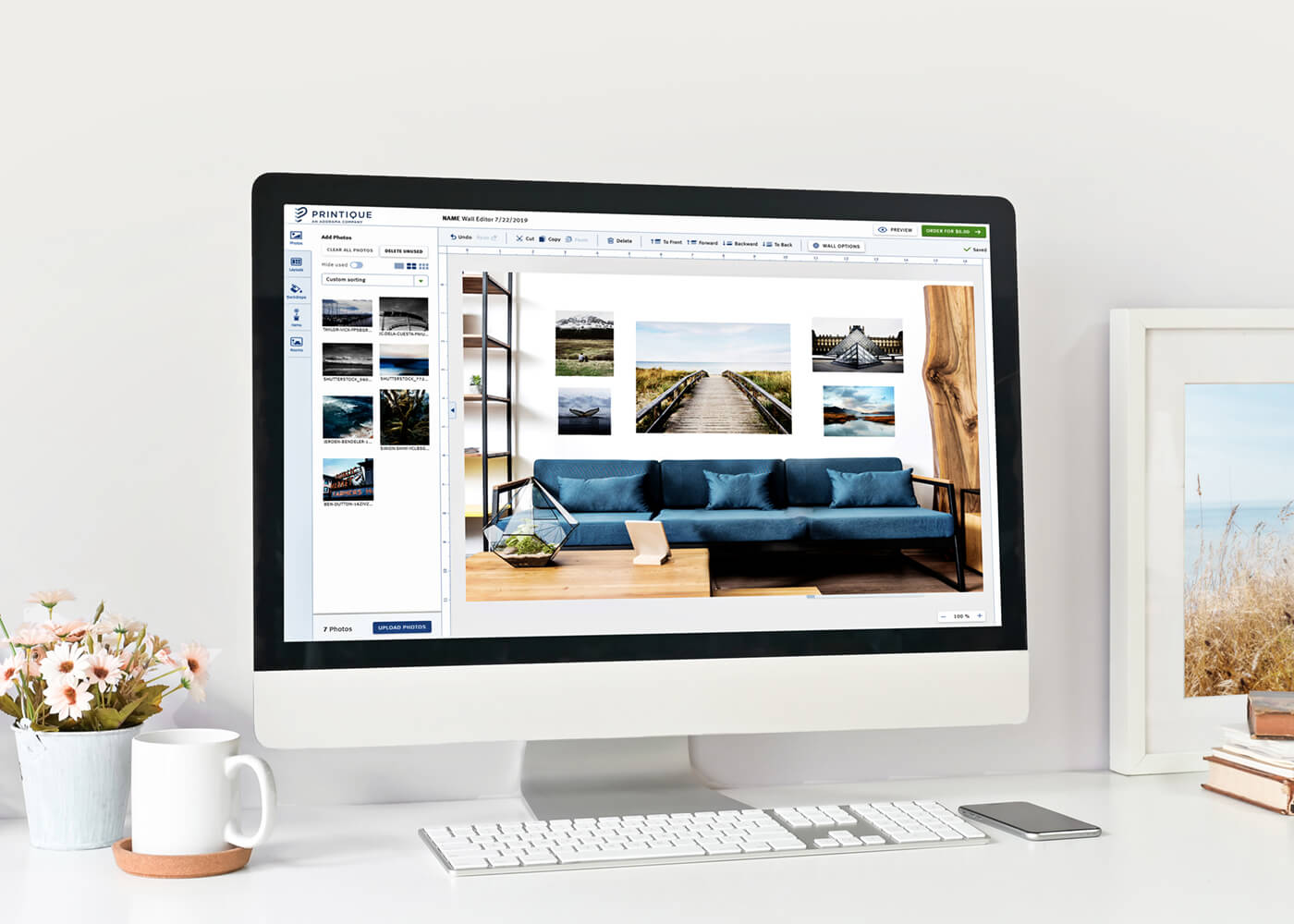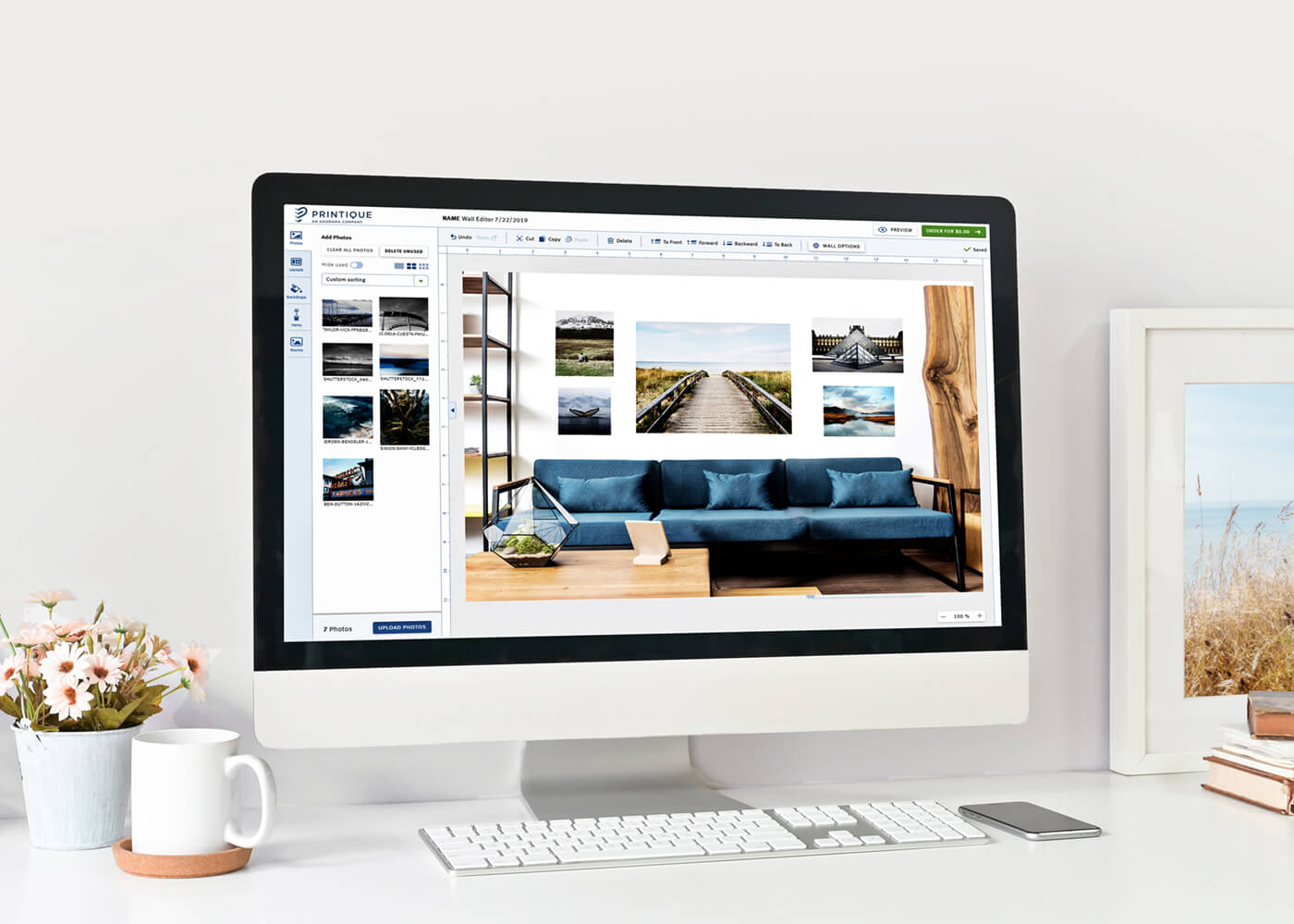 Ready to be your own interior designer? It's easy with the Printiqe Wall Design Wizard. It's a desktop tool featured under our Wall Decor section that lets you create classic, clean, eclectic or somewhere-in-between wall galleries. Visualize what any room in your home would look like with your custom photos displayed on the wall. Start from a room template. Then choose from any of our pre-configured wall arrangements and drop your custom photos right in. You can use different rooms, furniture and wall, and floor textures to get creative. Or you can upload a photo of your actual room!
You can mix products like metal prints, wood prints, framed prints or canvas prints. You can move the arrangements around and choose different sizes. Our wall designer allows you to see exactly what your space would look like without putting one nail hole in the wall before installation.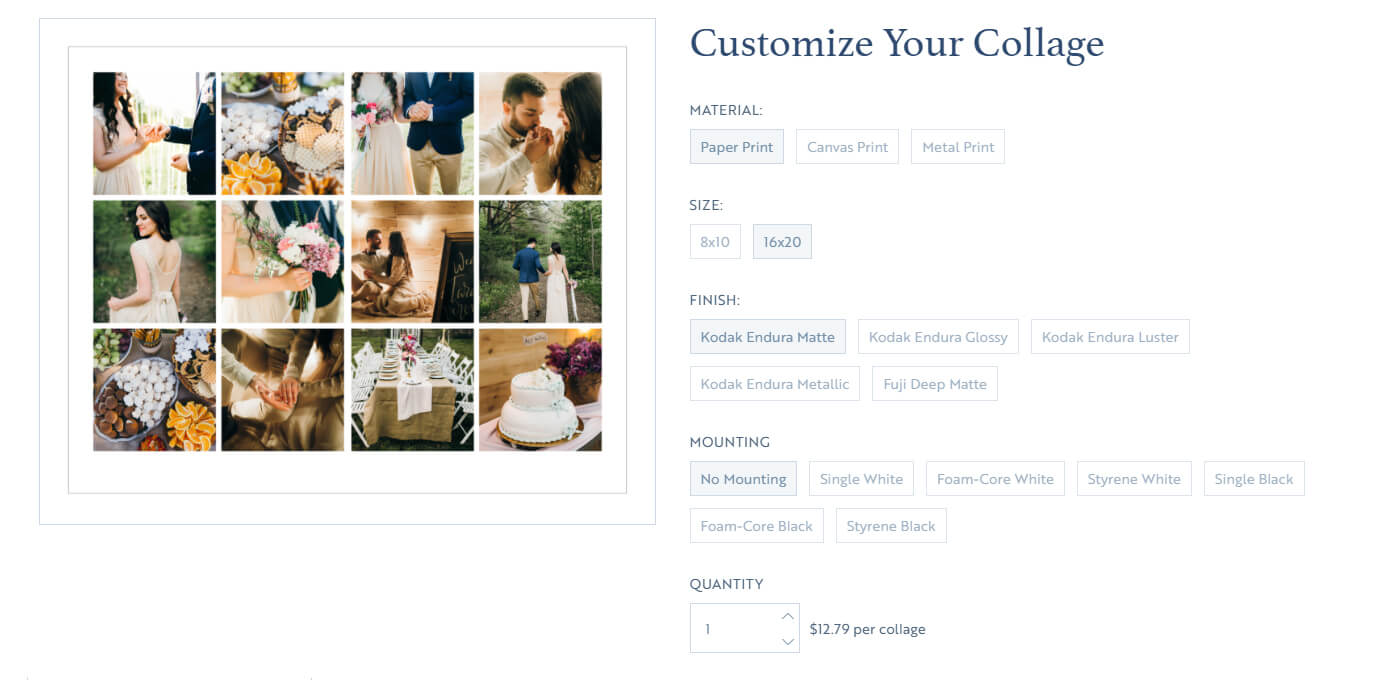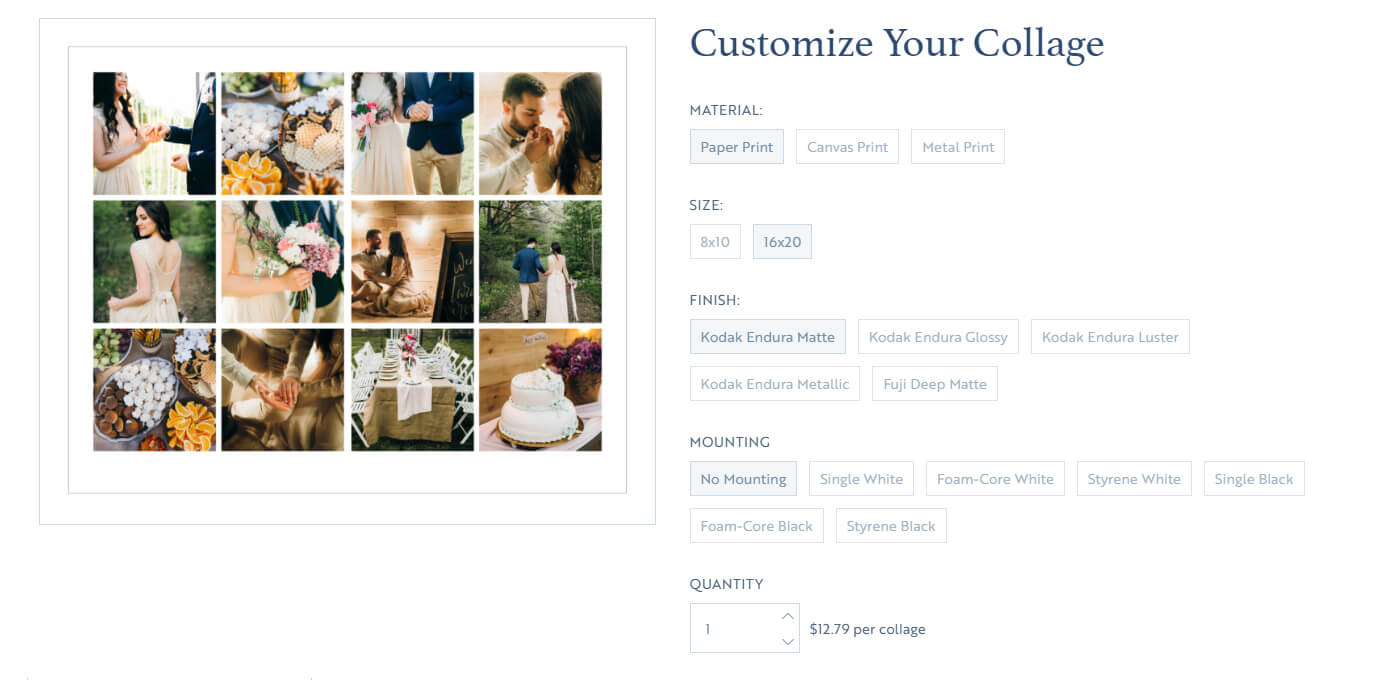 When one photo for display is just not enough, we give you the Collage Tool. Located under the wall decor section, the collage tool allows you to create exciting layouts. Our easy-to-follow design process will allow you to select the exact look you're after. Upload your digital images and choose your style, size and print product.
The collage tool is perfect for your favorite Instagram photos or perhaps you'd like a poster calendar with your own images. But wait, there's more including letter art, wall plaques, and portrait packages. Whatever your needs, the collage tool is an important tool to help you get the most out of your photos.
4) Prints Wizard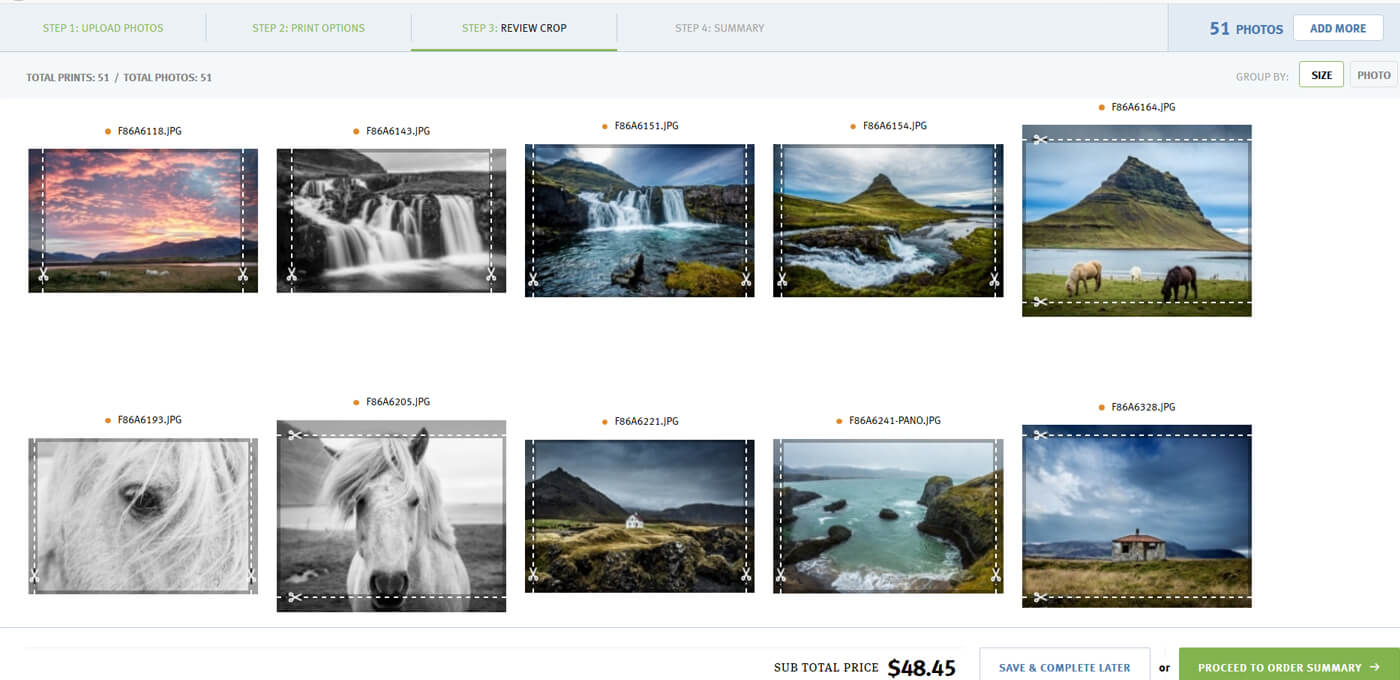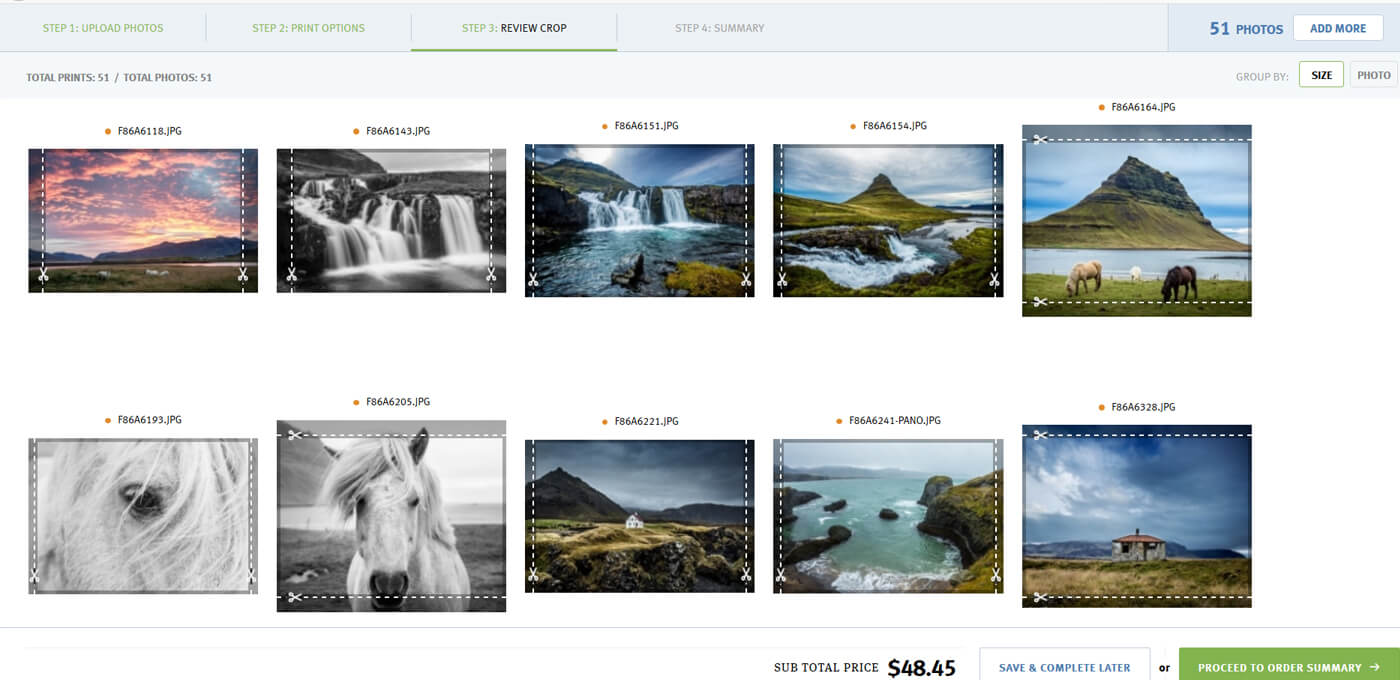 We make printing easy with our Print Wizard whether you are at home or on the go. Upload your photos from several popular platforms including Instagram, Facebook Dropbox, Google Photos, Flickr and Amazon. You can also upload straight from your computer or smartphone. Choose your sizes and your favorite paper. Choose your path whether it's the Express Mode where it's all the same paper and size or detailed Order Mode where items need a little more attention. Whatever path you choose, we make it easy and intuitive.
5) Printique Galleries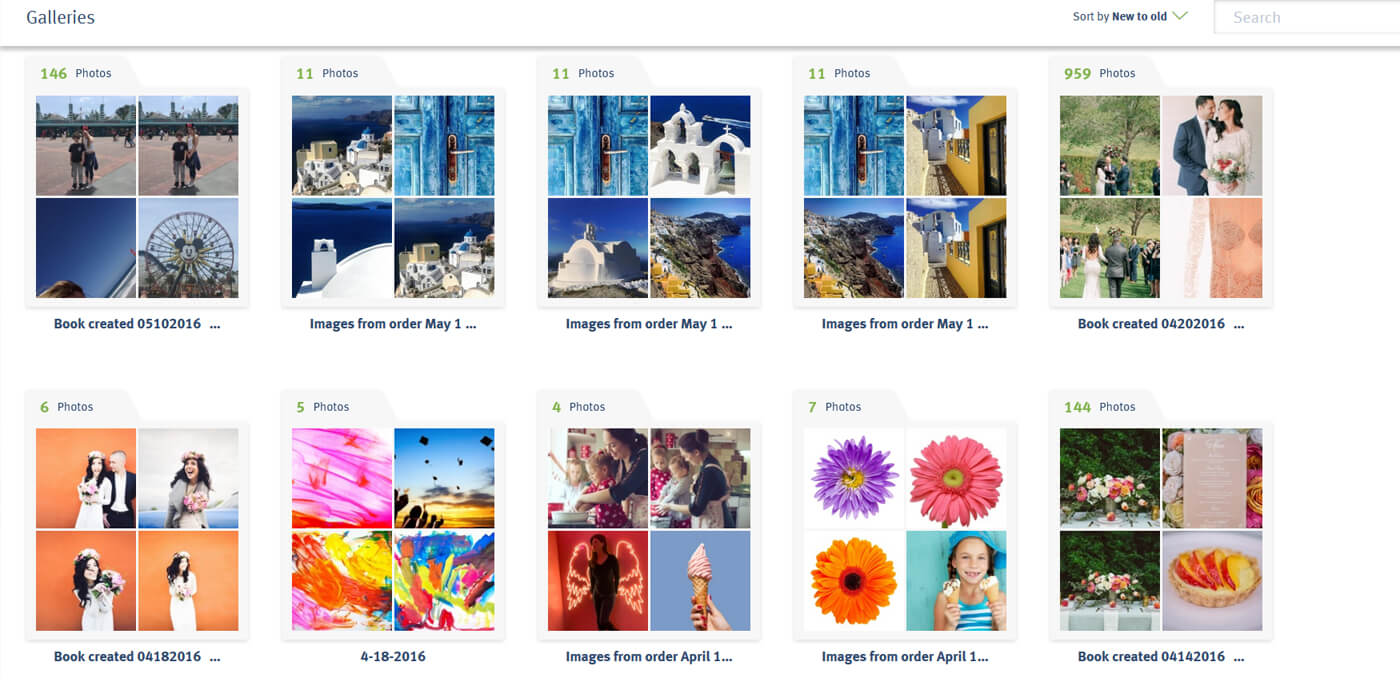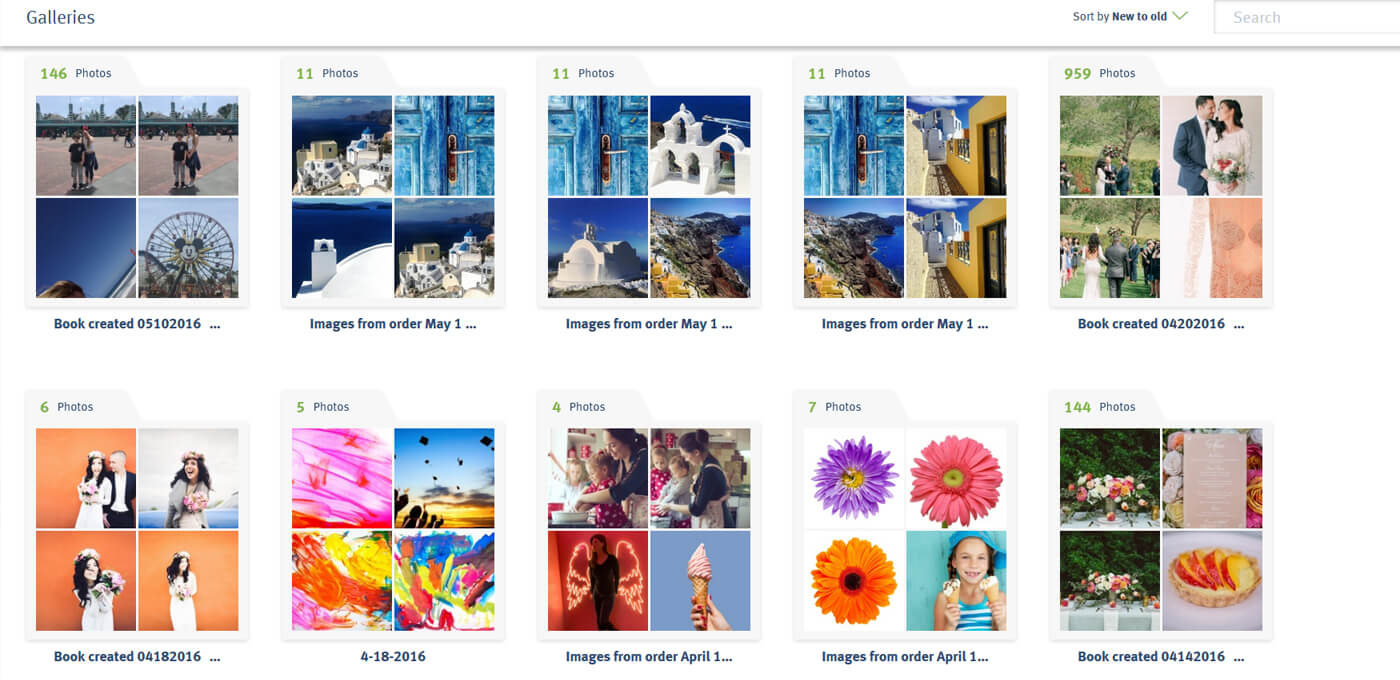 Photo storage in today's day and age is so important. That's why we provide FREE and unlimited storage. Under your account, click photo galleries and click on the folder that says create new galleries. You can customize the name of each gallery to help you organize your photos. Once your images are loaded, you can sort by date or by name within that gallery. When you're ready to order your prints or photo books, select your gallery and then the photos from that gallery. Your photos will always remain within your gallery as long as your account is active. Why pay for photo storage when we offer it for free?
6) Shareable Galleries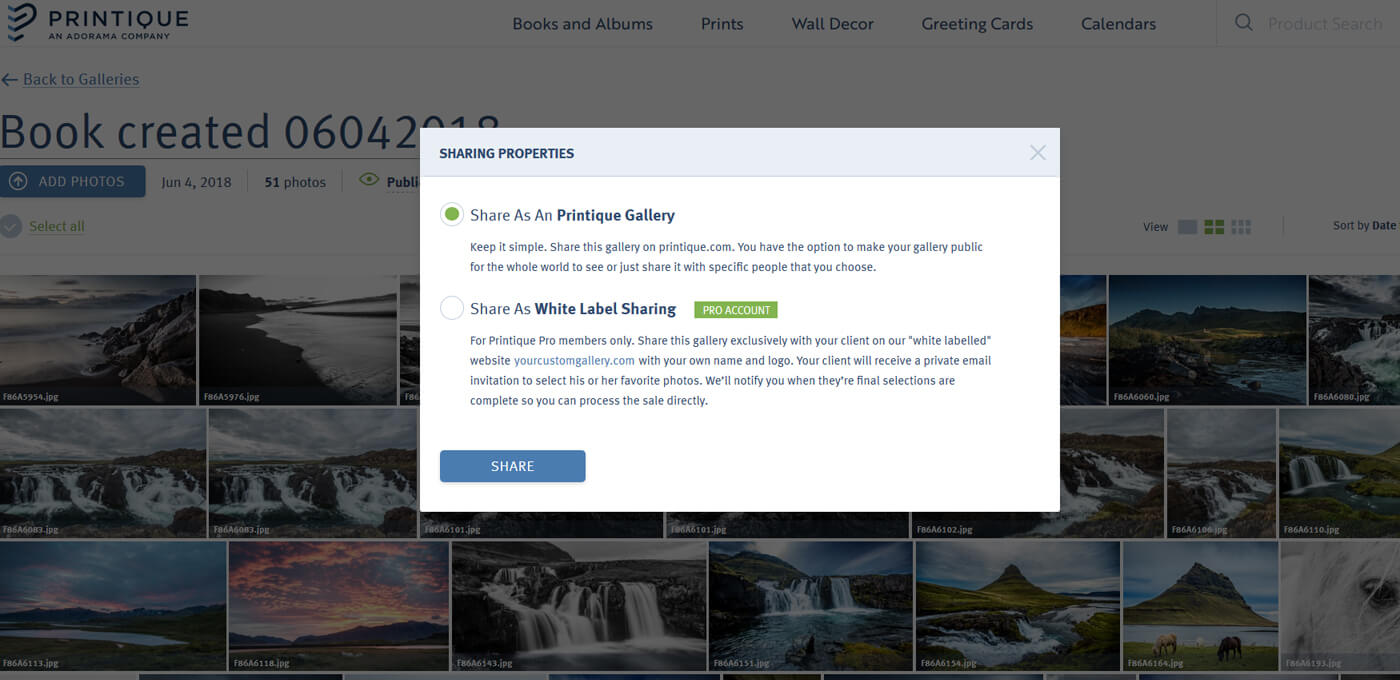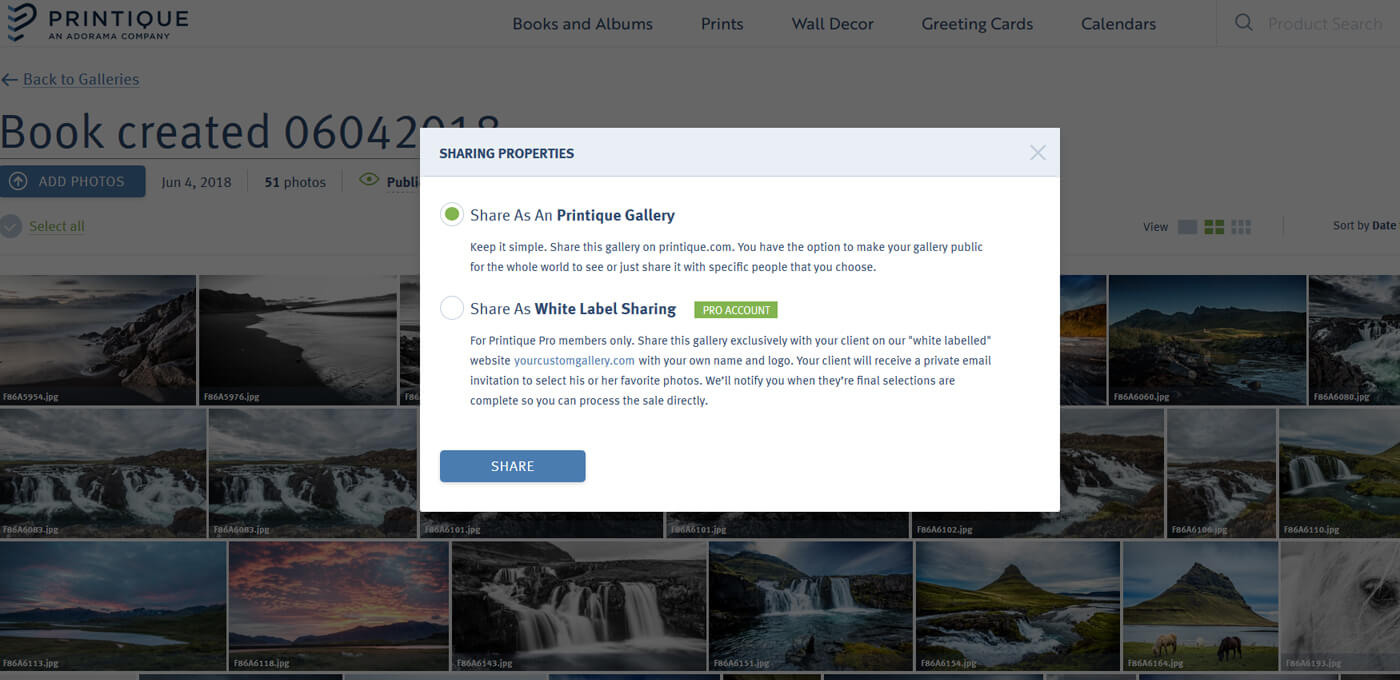 Today's world is all about sharing memories and moments. That's why we've created an easy way to share your snaps. Once your photos are in your galleries, you can share the memories. You have a few options with this. You have the option to make your gallery public for the whole world to see or just share it with specific people that you choose. If you're a gold pro member, you can share this gallery exclusively with your client on our "white-labeled" website. (Coming soon) Your client will receive a private email invitation to select his or her favorite photos. We'll notify you when they're final selections are complete so you can process the sale directly.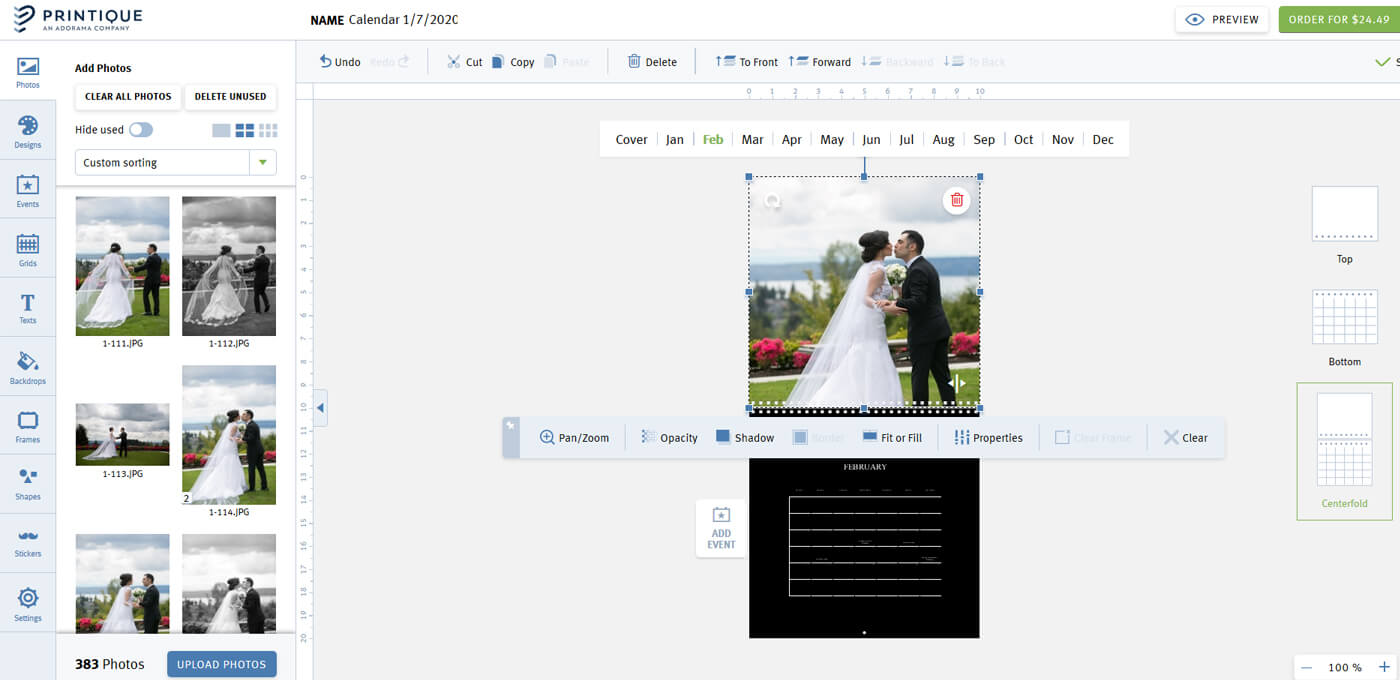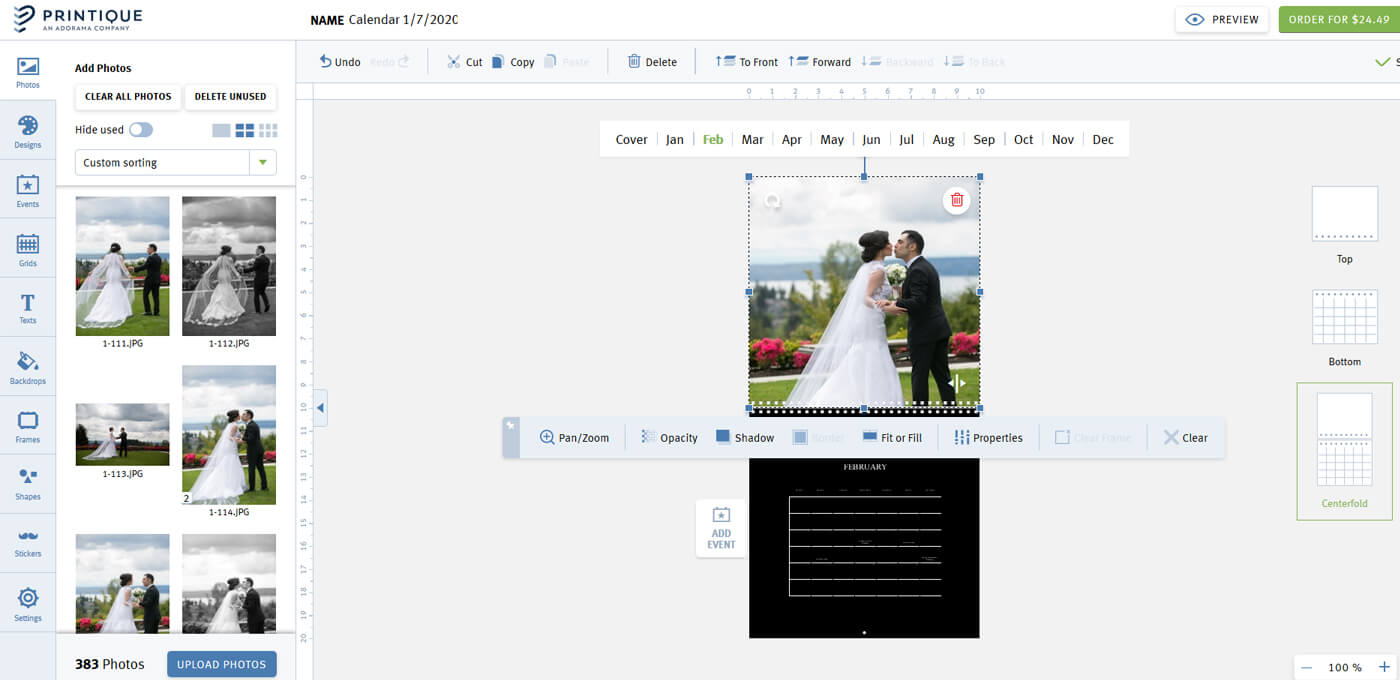 Create your own personalized photo calendars and enjoy your favorite moments all year round. You can choose from our exclusive styles or create your own with our powerful yet easy-to-use tool. Just choose a style and get started today. Celebrate joyful moments year-round. Our customizable calendars come in a variety of styles, from wall calendars to desktop. All our calendars are handcrafted and professionally inspected for color and density.
8) Gold Service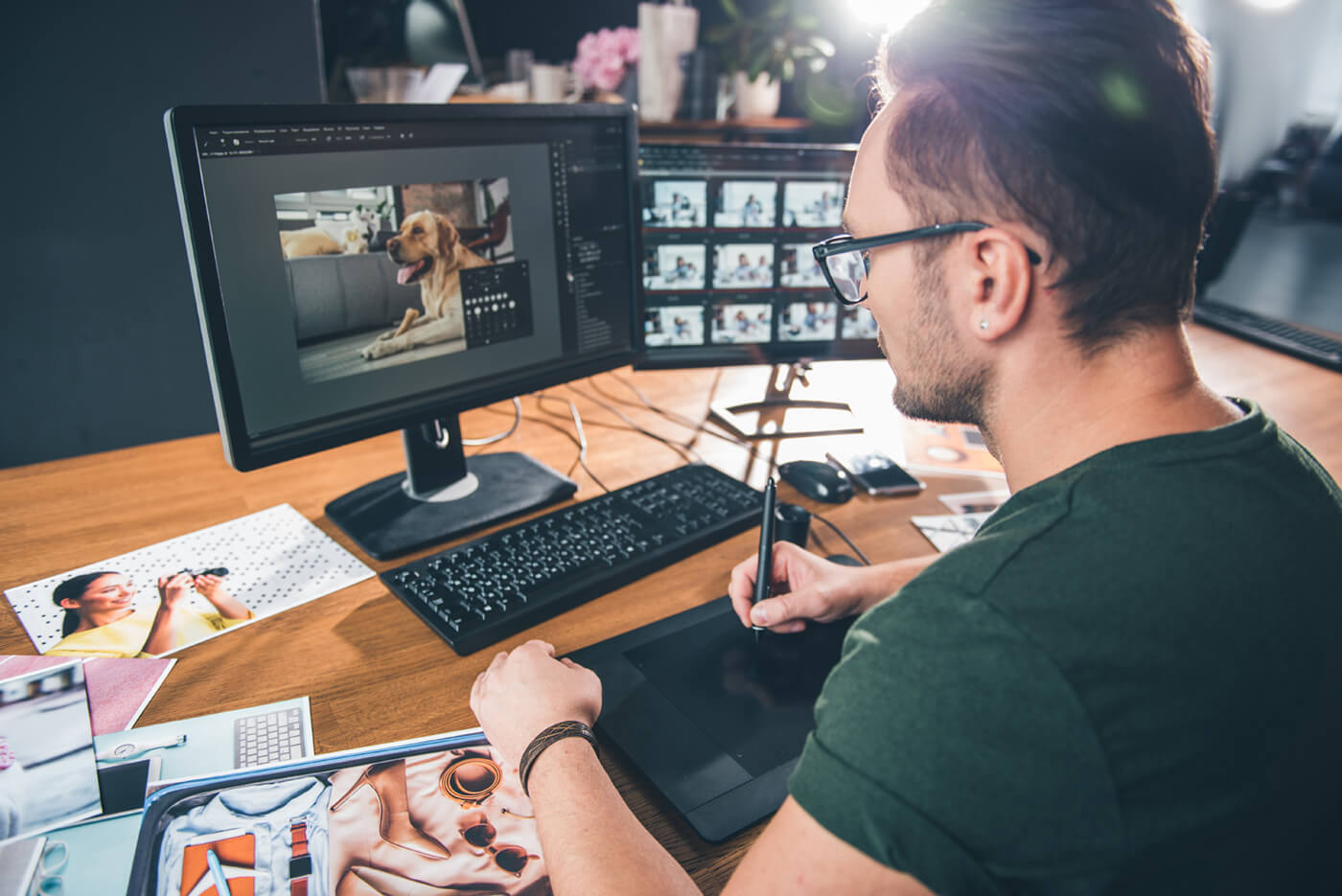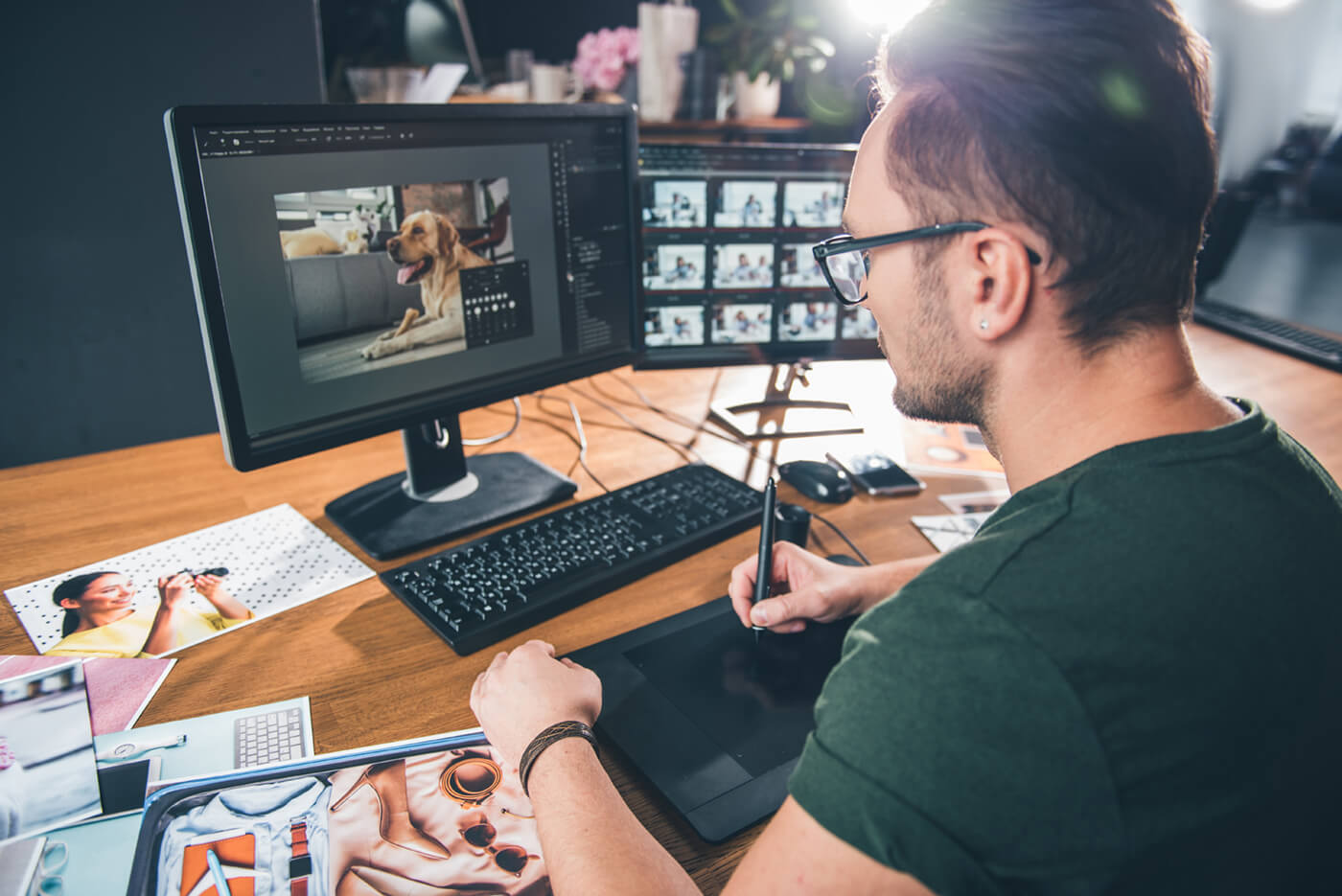 Ready to take your creative business to the next level? Our pro-level program called the Gold Service is the perfect fit for you. This high-level of service helps you succeed with dedicated member support, guaranteed processing time, white label shipping, unlimited image hosting, and enhanced quality control.
9) Customer Service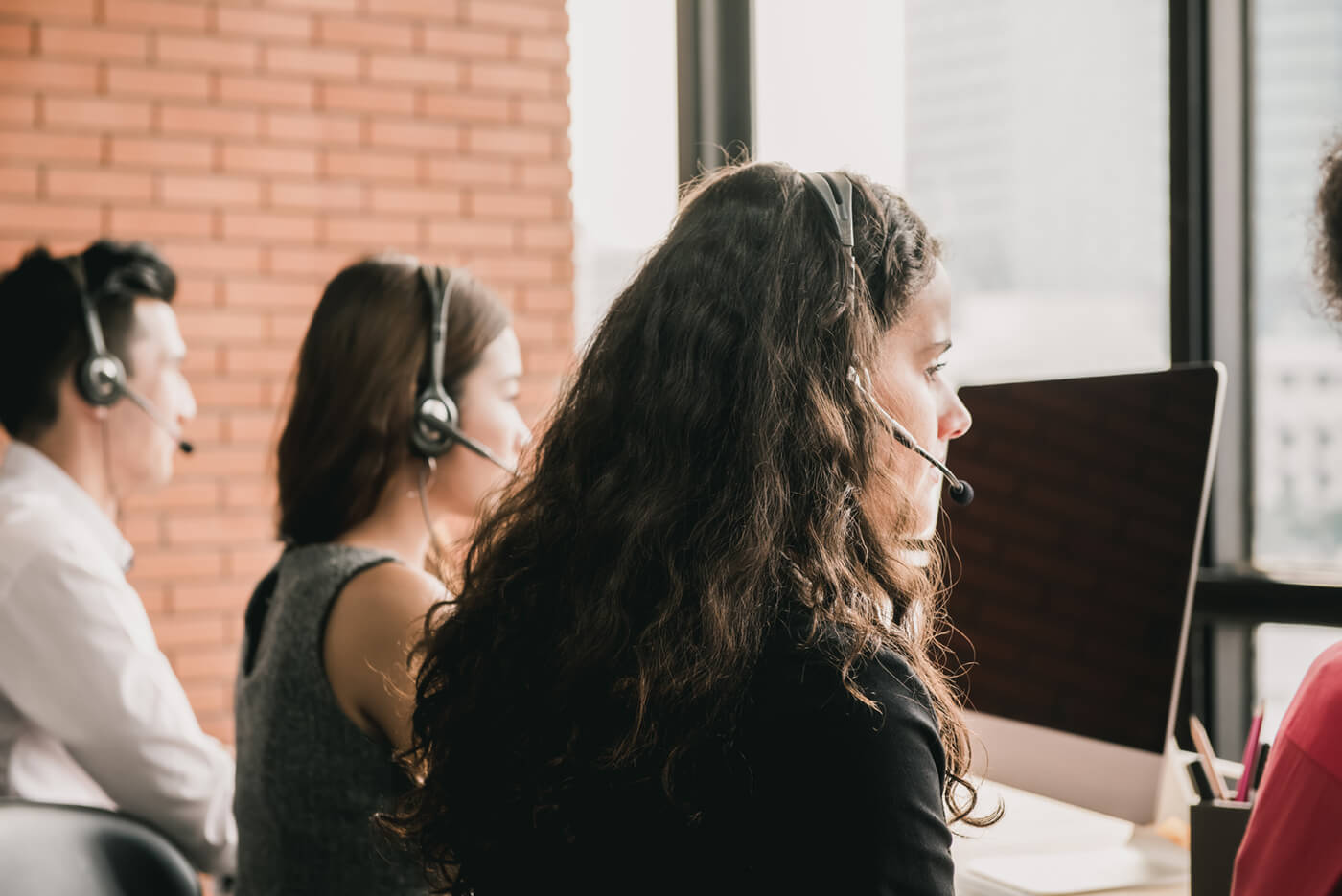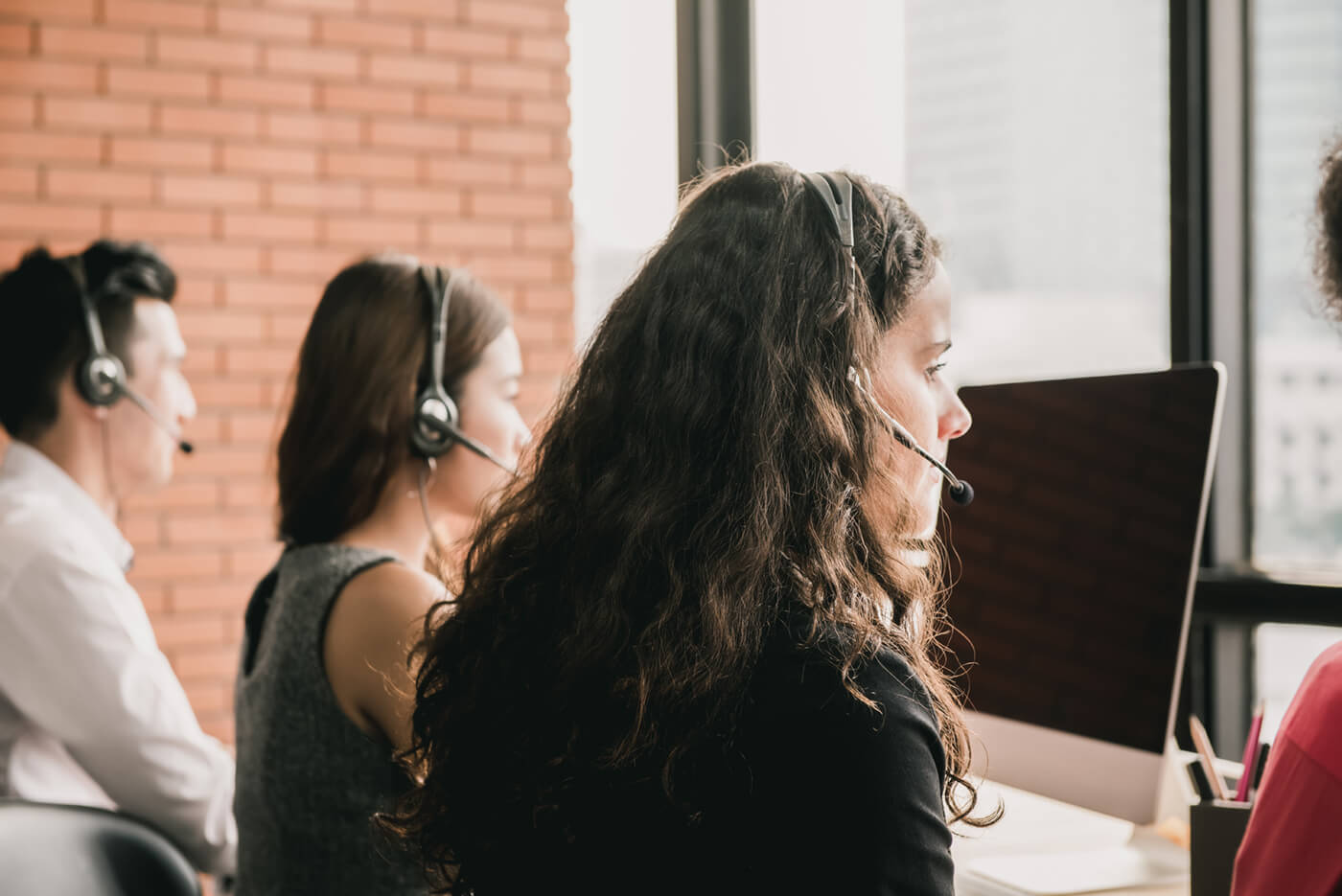 We have a team of photo specialists ready to help you with your questions. Our customer service provides the highest level of attention to your needs. Whether it's a question about our products or needing help with an order, we are available by phone 1-888-216-6400 or online at service@printique.com.
10) Follow On Social!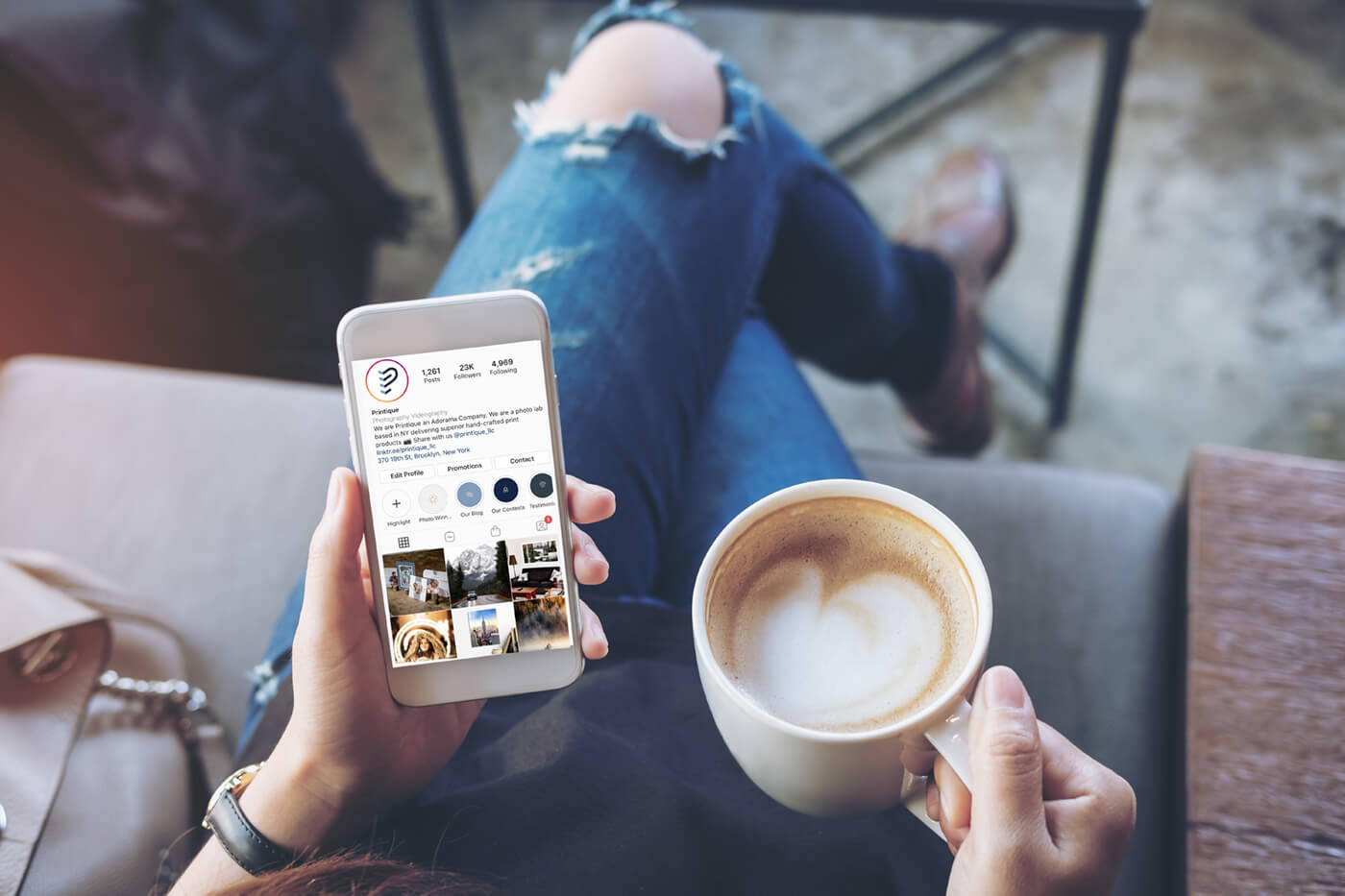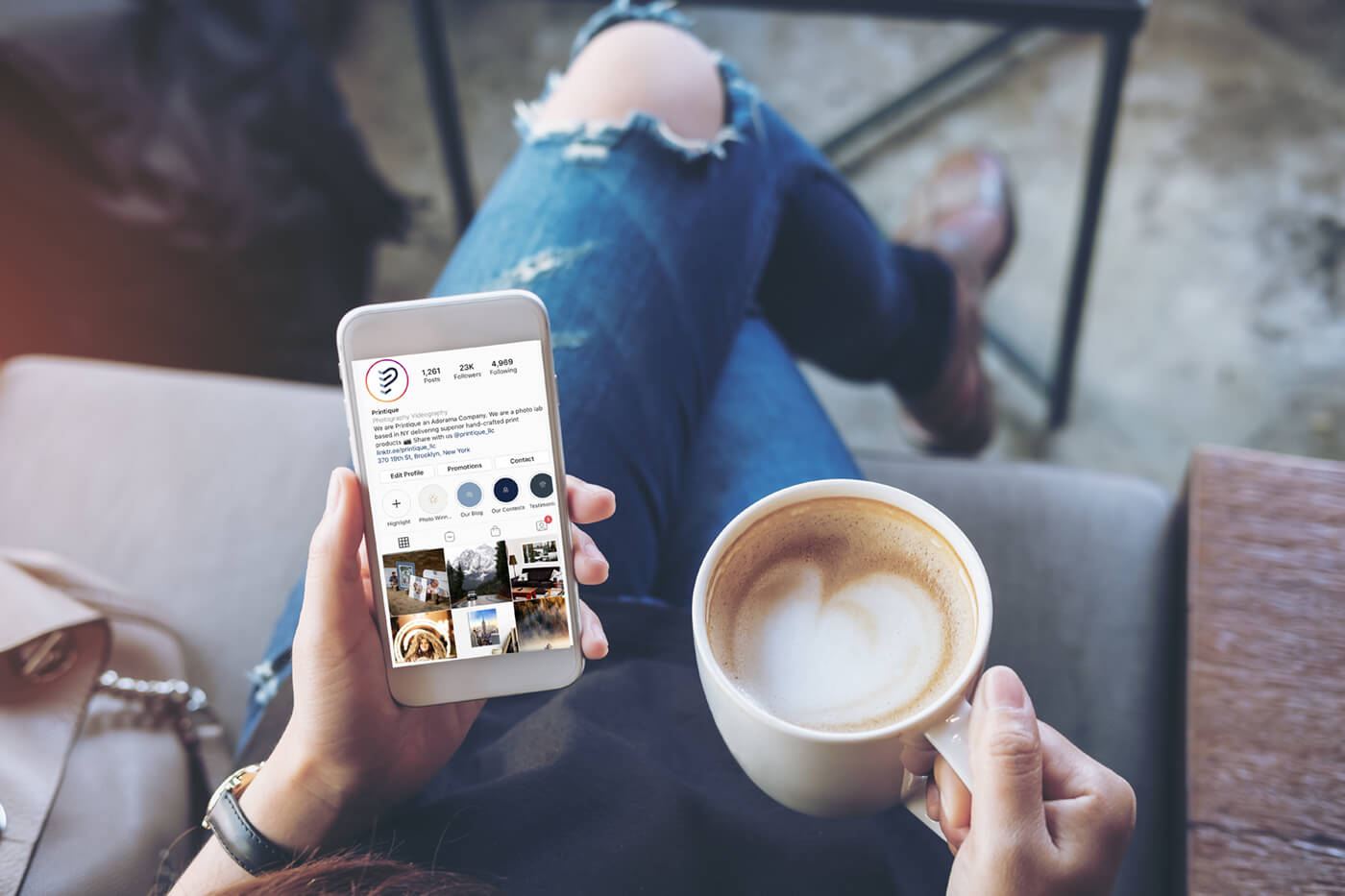 Connecting with our members helps us grow. On our social media channels, we offer photo challenges, contests, education, and inspiration. We want our community to be educated and inspired about taking photography and creativity to the next level by creating beautiful print products they can share with family, friends, and customers. By following us on social, we hope you'll be inspired. Ready to connect? Join us on Facebook, Twitter, Instagram and YouTube. We'll see you there.
Whatever you're printing, it's important and it's a part of your life. We hope by giving you a glance at our most popular tools and programs, we can empower you to love the process of printing your artwork, your memories, your photos.