My parents' anniversary was fast approaching, and I wanted to give them a creative gift that would last forever

—

 so I surprised them with a photo book of our yearly family trip to New York City!
Anyone who knows me knows that I am super close with my family. That being said, it's not always easy living in New York City
—
 eight hours away from where my parents and little brother live in Grand Island, NY.
Ever since I moved to the Big Apple last year, I've tried to keep in touch with them in new, creative ways, reminding them how much I love and care about them.
Holidays, birthdays, and anniversaries are always great opportunities to send my family a nice card or a care package, filled with things they love and reminders of the moments we've shared together. With my parents' anniversary coming up, I decided I would surprise them this year with a truly personal gift
—
 an Printique photo book to document our annual vacation together in New York City.
The Dudleys Take New York
My family comes to visit the city (and me, of course) at least once every summer, and we always try to pack our yearly vacation with the coolest things to do in NYC.
I hadn't seen them in months, so I couldn't wait for us to spend an entire weekend together exploring the city
—
 and letting my dad take the photos that would soon make up my anniversary present. My dad is an accountant for a living, but photography has always been a huge hobby of his, making an Printique photo book the obvious choice for a thoughtful gift.
My family barely had time to get off their plane on Friday afternoon before we were rushing off to Ellis Island, taking a ferry to tour the Statue of Liberty. That night we went to Yankees stadium, where we enjoyed the classic American pastimes of eating hot dogs, drinking beer, and watching the Yankees win!
The next day, we went to check out the Saturday Night Live Exhibition, then went to dinner at Chelsea Market with my best friend from high school
—
 we even let my boyfriend tag along!
A trip to the High Line to get some ice cream finished off an amazingly fun weekend, loaded with memories and lots of pictures to show for it. That meant there was a lot of material for my parents' exceptional gift from their exceptional daughter.
It's Here! It's Here!
Once I got to the Printique website, I was really excited to find that I could choose a travel-themed photo book to fill with photos and captions, capturing our memories on real photo paper. I was even more excited with how easy it was to fill in the pre-made templates with an account of our adventures, including all the best photos that my dad took from our trip.
When the box arrived and I got the first glimpse of my book, I was blown away. The quality of the printing made my dad's photography look nothing short of professional, and it really reflected all the work that I had put into selecting and arranging the photos on the pages.
My goal had been to tell the story of our family trip, and this photo book helped me tell it perfectly.
I couldn't wait to give it to my parents because I knew how much they would love to have a lasting keepsake of our adventures together. I showed it off to anyone that would look at it before wrapping it up and carefully packing it in my suitcase, ready to travel home for the weekend and hand-deliver my gift.
Surprise!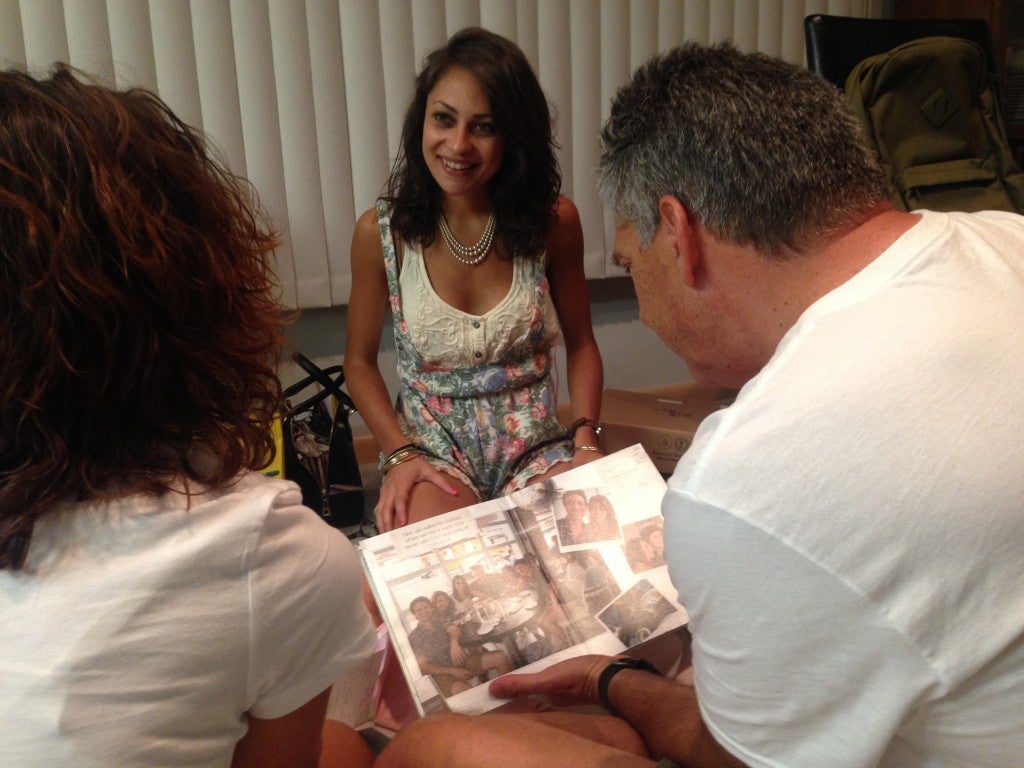 While we were all sitting together on Saturday night after dinner, I reached into my purse, said "Happy Anniversary!" and handed them my hand-wrapped Printique photo book surprise!
When they opened it up, they couldn't have been happier to find that I had given them the best gift that they could ask for: a detailed memory of time spent together, one that showcased my dad's stunning photography. My father thanked me a million times before he even managed to pass it around for the rest of the family to see — come on Dad, that present's not just for you!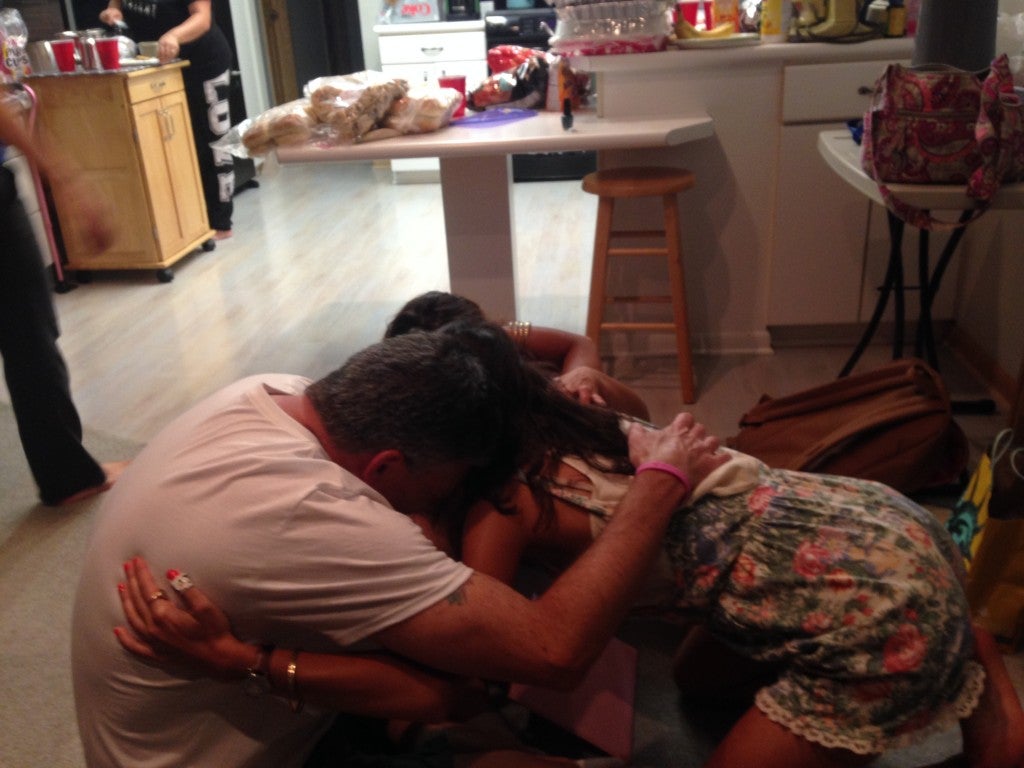 I was so thrilled to have finally given them a gift that was thoughtful, unique, and customized, one that could stay on my family's shelves forever. There's no doubt that Printique will be the first place I turn the next time I want to make customized gifts for people that I love in my life!