Sheetal Sheth Shares Her Joy for Personalized Diwali Traditions
Sheetal Sheth, renowned for her talent and grace, joins hands with Printique to celebrate this Diwali in a special way.
In celebration of India's "Festival of Lights," Sheetal shares her Diwali preparations with us and created personalized family photo Diwali cards and a beautiful family album celebrating her traditions and family moments with Printique. We are thrilled to showcase and experience the diversity of Diwali celebrations with Sheetal. Thank you for sharing your wonderful traditions with us and bringing your images to life!
Join us in the radiant spirit of Diwali, the cherished Hindu festival that triumphs the victory of light and good over darkness and evil. Families across the globe come together to partake in cherished traditions, revel in delightful meals, adorn their homes with candles and vibrant rangoli sand art, ignite the night sky with fireworks, and perform meaningful rituals with their cherished ones.
At the heart of this luminous celebration lies the tradition of lighting oil-filled clay diyas, a symbol of warmth and welcome for the arrival of two revered deities. We invoke the presence of Lakshmi, the goddess of prosperity, showering blessings upon our homes, and Ganesh, the god of wisdom and good fortune, guiding our path towards success.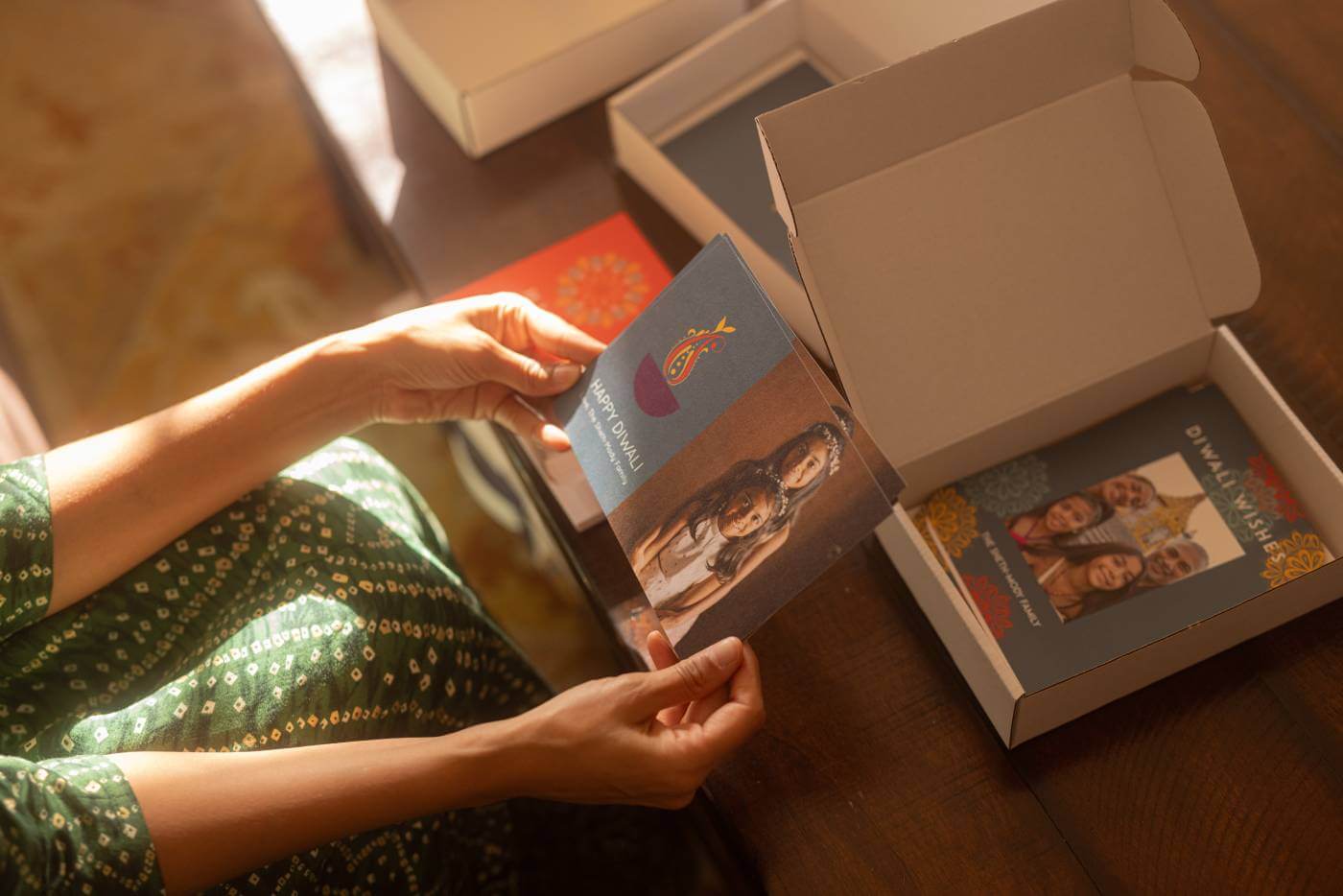 Diwali is a festival of lights and celebration. How does your family celebrate Diwali, and what does this festival mean to you personally?
"Diwali, the festival of lights, is all about the light we all carry and the light we all share with each other. It's a beautiful time to remind us all to celebrate ourselves in a way that only we can. I grew up making rangolis with my mom in our home and going to the temple every weekend for traditional ceremonial rituals and raas/garba dancing all night. I love creating new traditions with my own kids that feel connected to who we are. I love talking with them about how it feels best for them."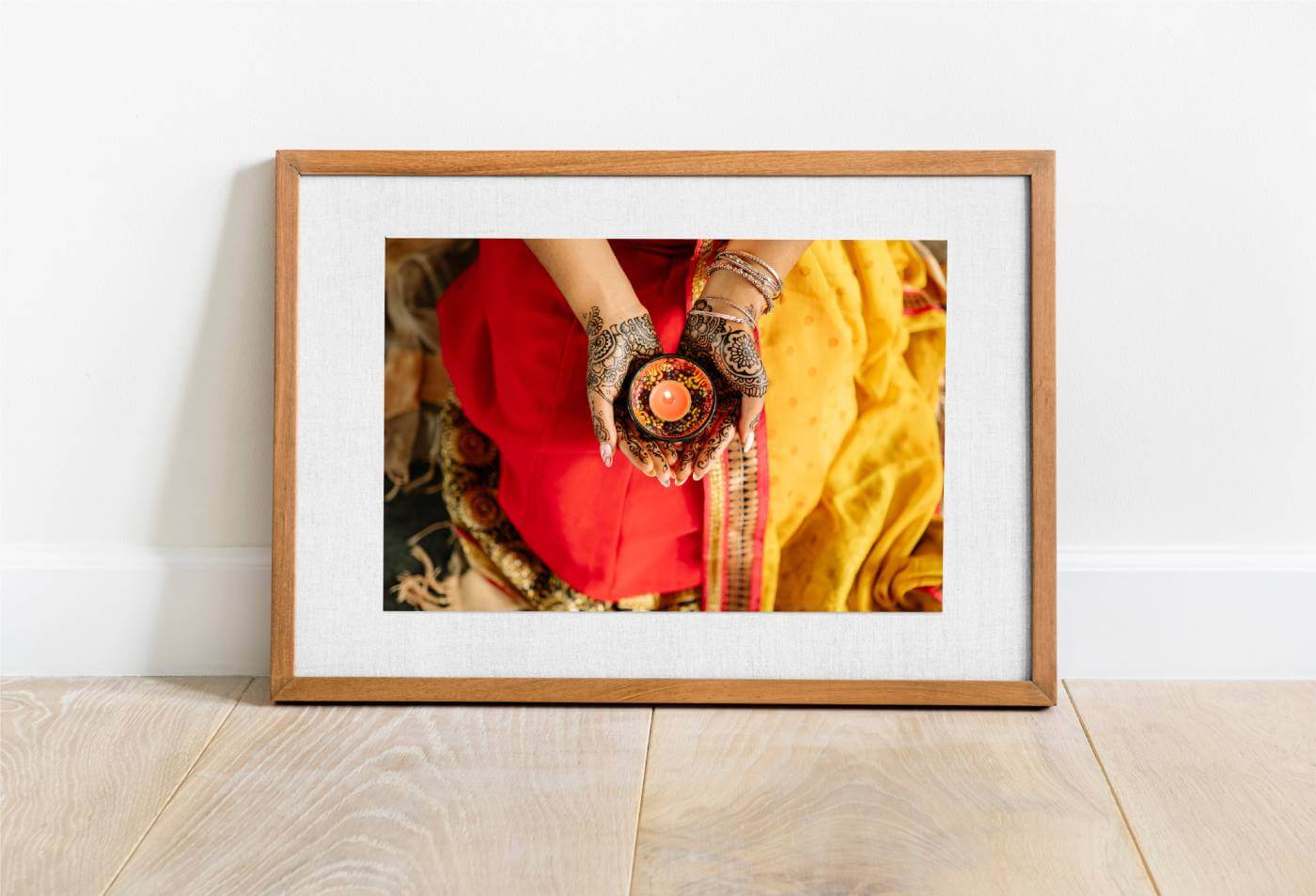 Illuminate Your Home
Decorate with Memories. Discover elegant ways to deck your home with radiant Diwali decorations, from stunning photo displays to personalized wall decor items. Create an ambiance that reflects the light of your heart.
A Festival of Unity This Diwali, as we light our diyas, let us also light the way to unity, prosperity, and love. Together with Sheetal Sheth and Printique, we celebrate the festival that binds us all in the glow of happiness.
Personalized Family Greeting Cards:
A Touch of Love This Diwali, go the extra mile by creating personalized family greeting cards that convey your warm wishes and capture your family's unique spirit. With Printique's high-quality printing and customization options, your cards will truly shine.
Diwali Delights
Illuminate Your Memories Capture the beauty of this festival with your lens and heart. Create timeless memories with your loved ones and let Printique turn them into art. Transform your cherished photographs into prints and personalized gifts that will make this Diwali truly memorable.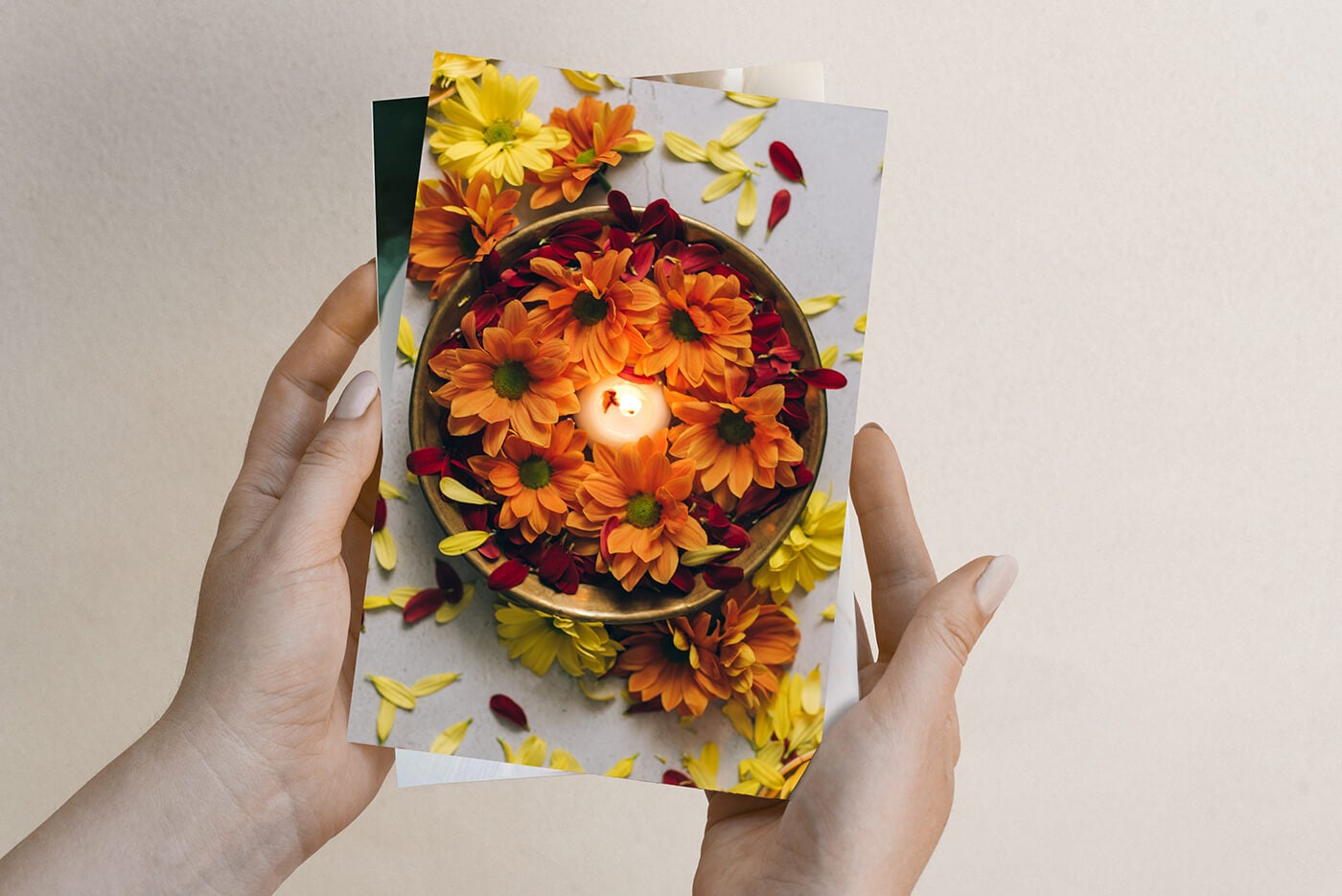 Diwali falls on Sunday, November 12th this year and will last for five days around the date, starting the 10th and ending the 14th.
Wishing you a Diwali filled with love, light, and prosperity.