Ordering premium quality prints, photo books, and wall decor has never been easier with our free Printique photo app. No more losing priceless photos in the pits of your camera roll; our mobile app makes it easy to upload and order your photos directly from your phone – or combine mobile photos with existing collections to sync your devices with ease.
Make the most of our app in four simple steps!
Step 1: Download Printique photos for free on the app store.
You can find our app in the Apple app store or Google Play.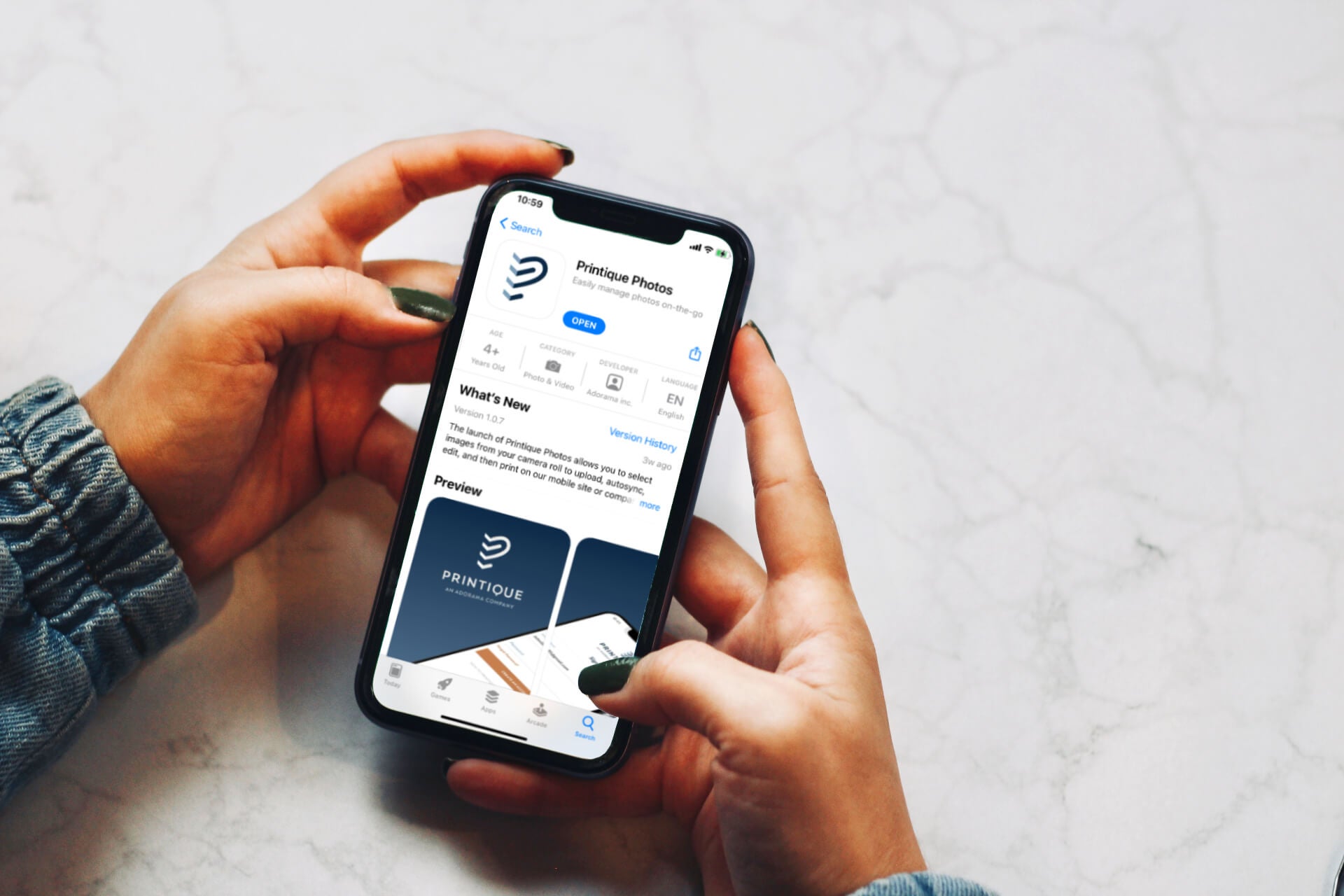 Step 2: Log into your existing account or create a new one.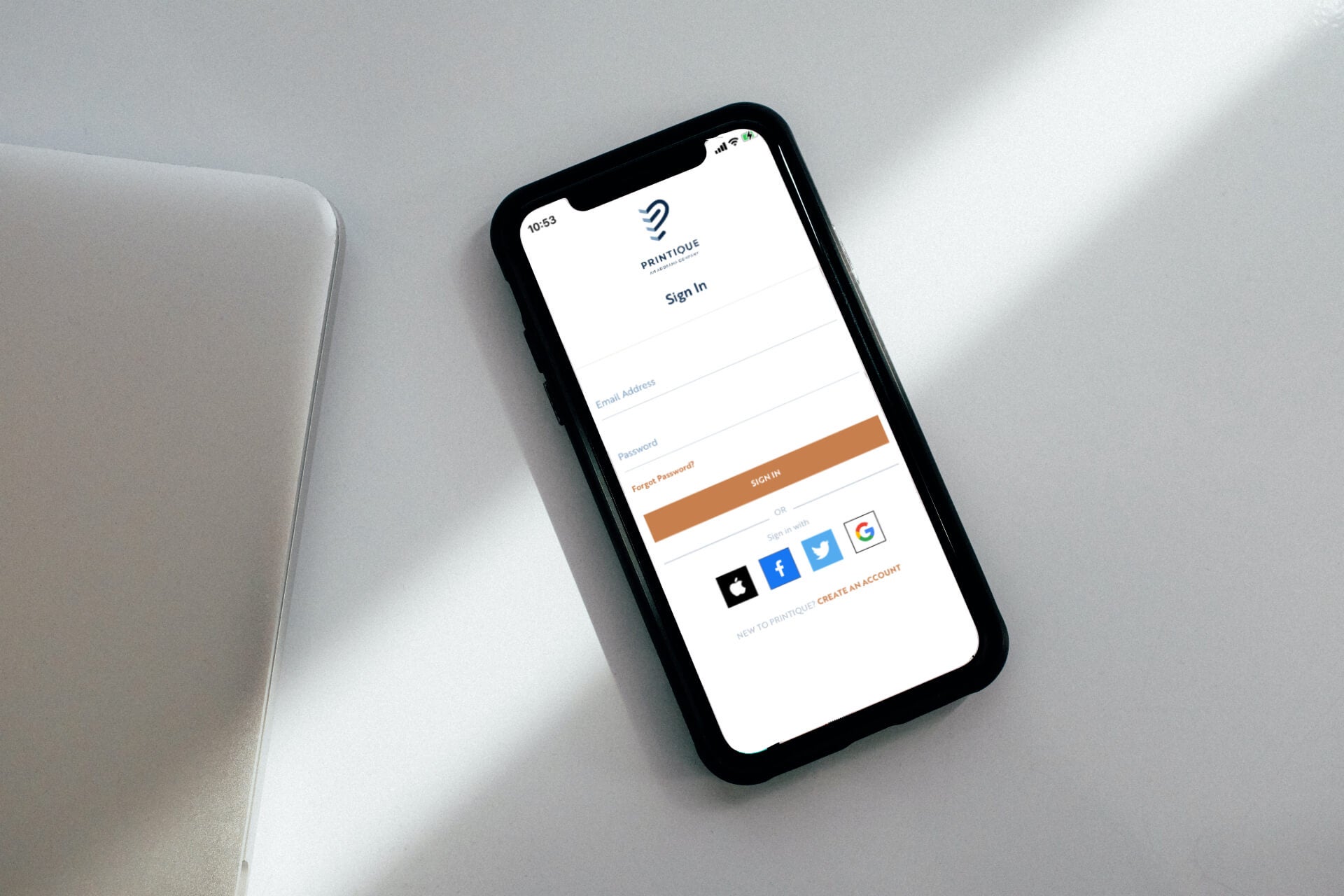 Step 3: Upload photos directly from your camera roll.
Our app makes it easy to arrange your photos into separate project folders.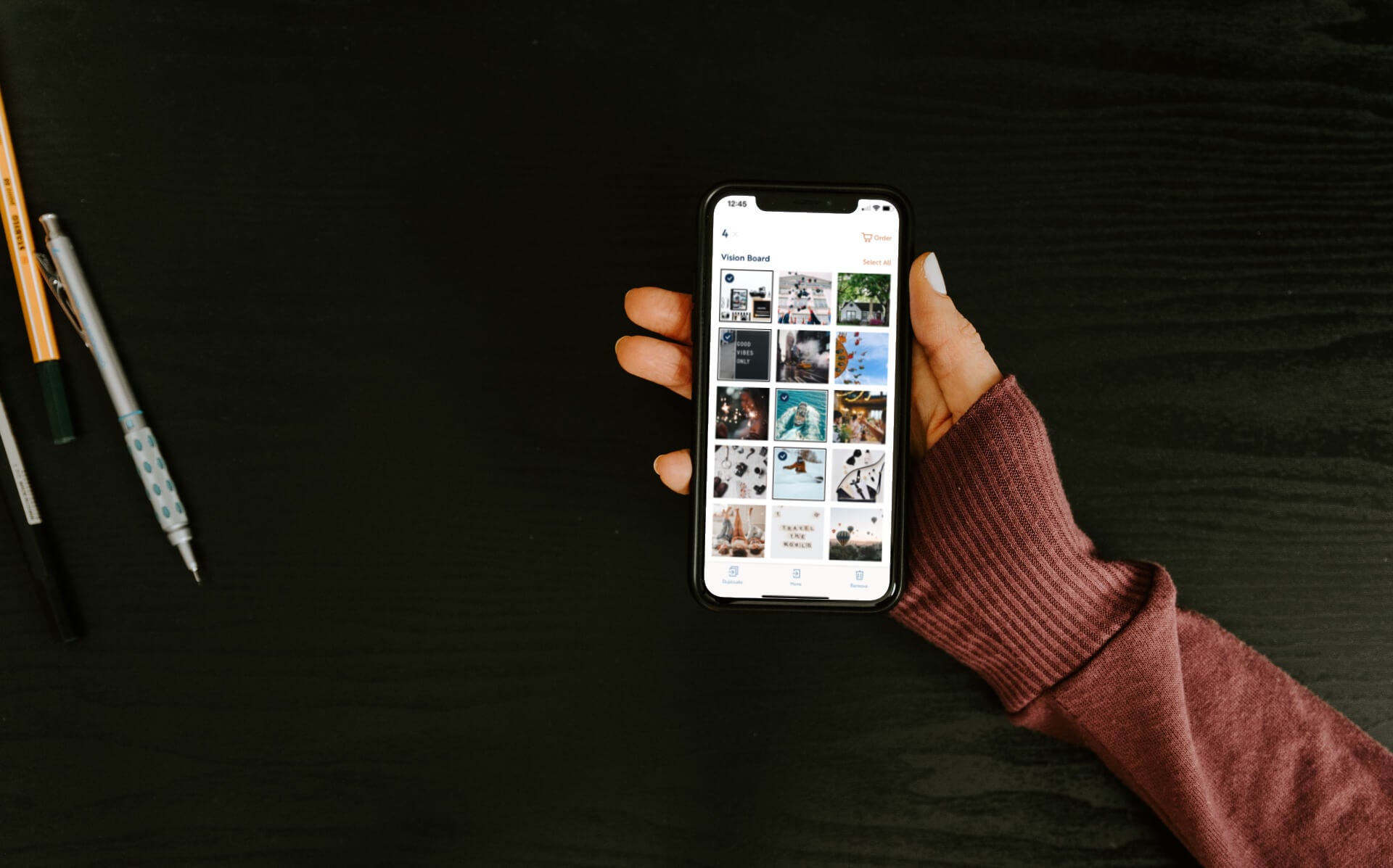 Step 4: Order your prints!
Select the quantity and style of your prints directly from your phone.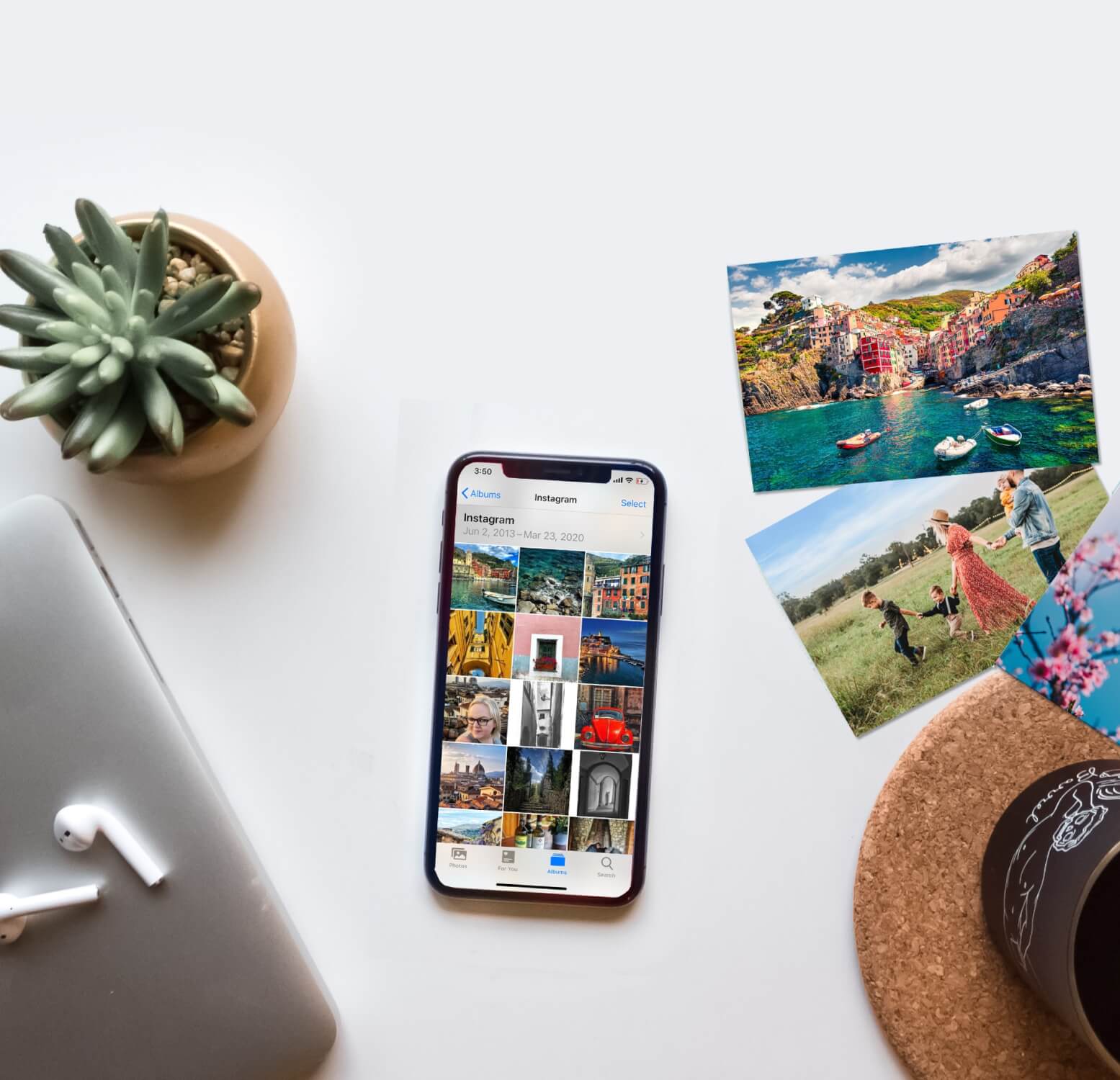 More to love about Printique Photos:
Our photo app makes it easy to organize the chaos of your camera roll.
Sorting through your photos within your camera roll can be frustrating; It's a tedious process to comb through your photos and click through the prompts to get it into the proper album. Our app allows you to upload photos directly to specific project folders – meaning all you have to do is tap on the photos you'd like to include and click "upload to gallery."
The bonus? You'll be able to access all of your uploaded photos on your desktop as well, making it a breeze to sync photos between your devices.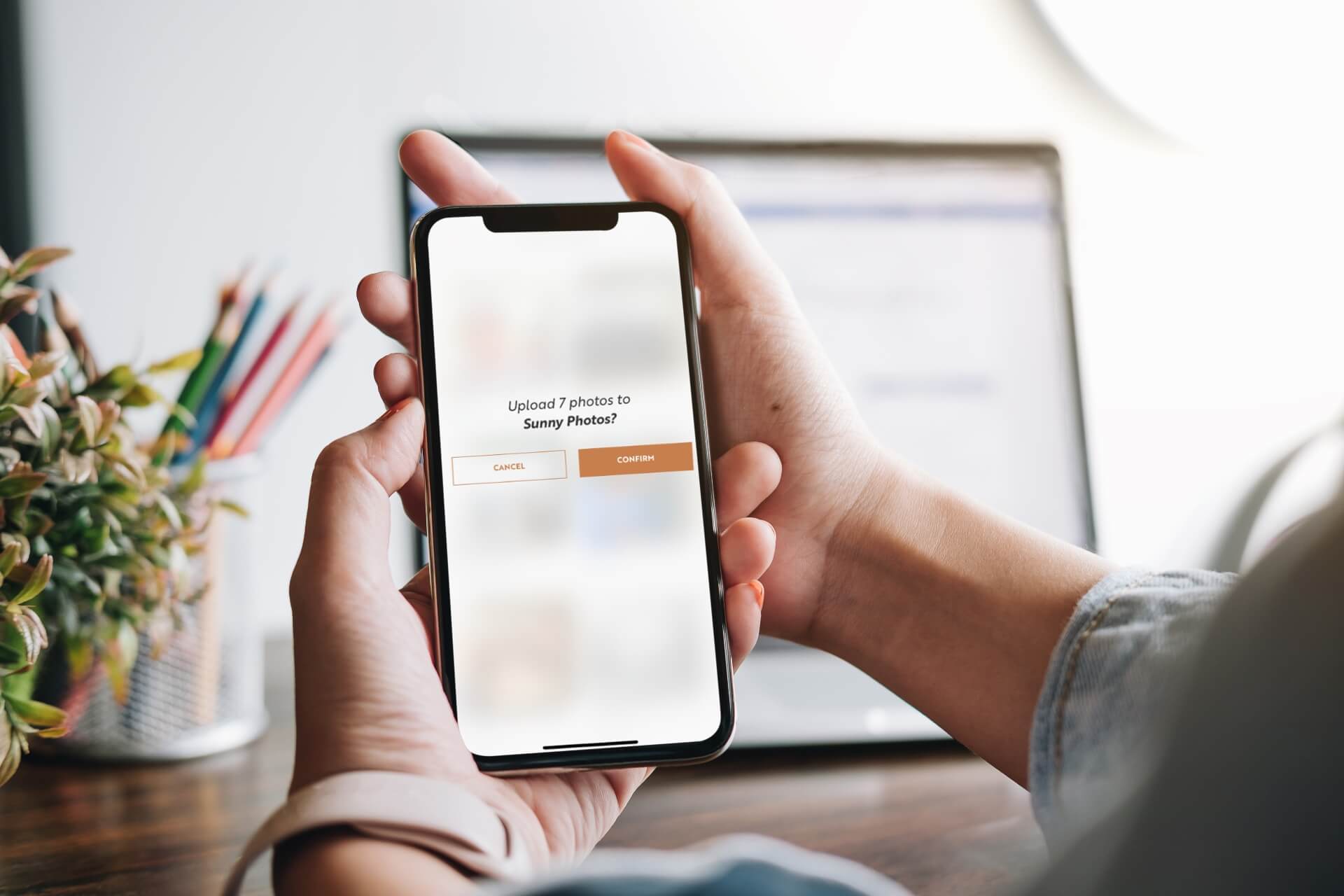 You can make print customizations right from your phone.
Ordering your photos from your mobile device shouldn't mean settling for less-than-perfect prints. We allow the same customizations on our mobile app that you see on our desktop site. Choose the size, quantity, and paper that your photo is printed on!
See some of our favorite mobile-friendly photo projects.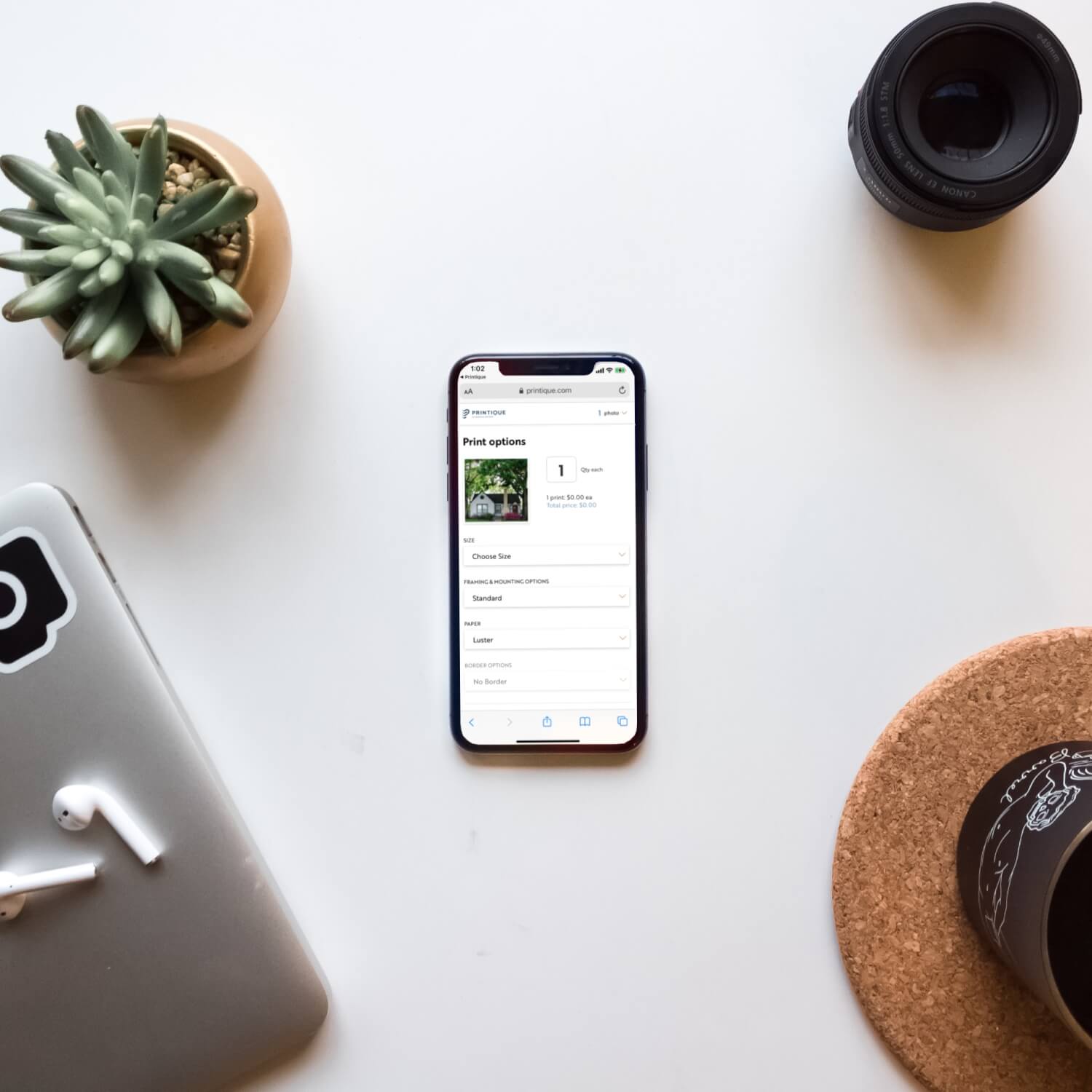 Easily review your order history.
By clicking the Order History button on our mobile app, you'll jump directly to your account's past orders. We love this feature for quick order check-ins or reviewing large orders with clients.