Famous photographer Chase Jarvis once said, "The best camera is the one that's with you." We couldn't agree more – but we also think the best camera lets you bring your photos to life in just a few clicks; That's why we created our new mobile app: Printique Photos.
No more losing priceless photos in the pits of your camera roll; our app makes it easy to upload and order your photos directly from your phone – or combine mobile photos with existing collections to sync your devices with ease.
Check out 7 of our favorite mobile photography projects!
---
The Day-in-the-Life Photo Project
Our phones experience life with us, making them perfect devices for constructing a day-in-the-life photo book. There's no limit to the stories you can tell with a day-in-the-life book; You can document what life is like during the Covid-19 pandemic, detail your baby's early years, or share the highs and lows of a life milestone, whether it be moving into a new house, getting married, or starting a new job. A day-in-the-life book will prove to be an invaluable document when it lands in the hands of future generations – and they'll surely be glad to have been left with a physical memento in an ever-digital world.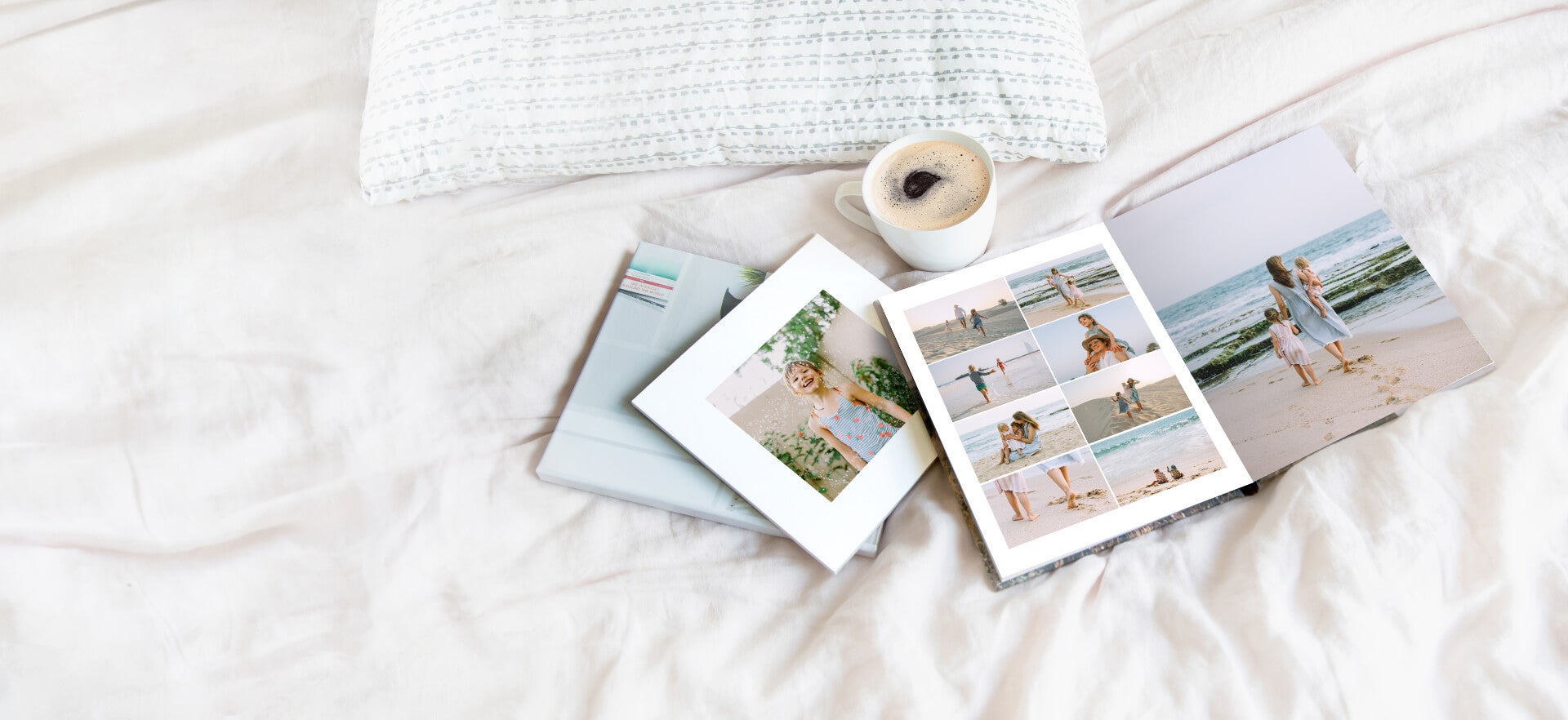 The "On the Road Again" Photo Project
From van living to spontaneous road trips, it's not unusual to find yourself on a beautiful stretch of road without your camera in tow. Don't let that stop you from turning your favorite views into a work of art. Your casual snapshots from your favorite adventures – big or small – are the best tools you have when it comes to immortalizing the memories that shaped you. Let your memories breathe in a breathtaking gallery or photo book you can flip through on mundane afternoons.
The best part? Watching your collection grow as you continue to explore!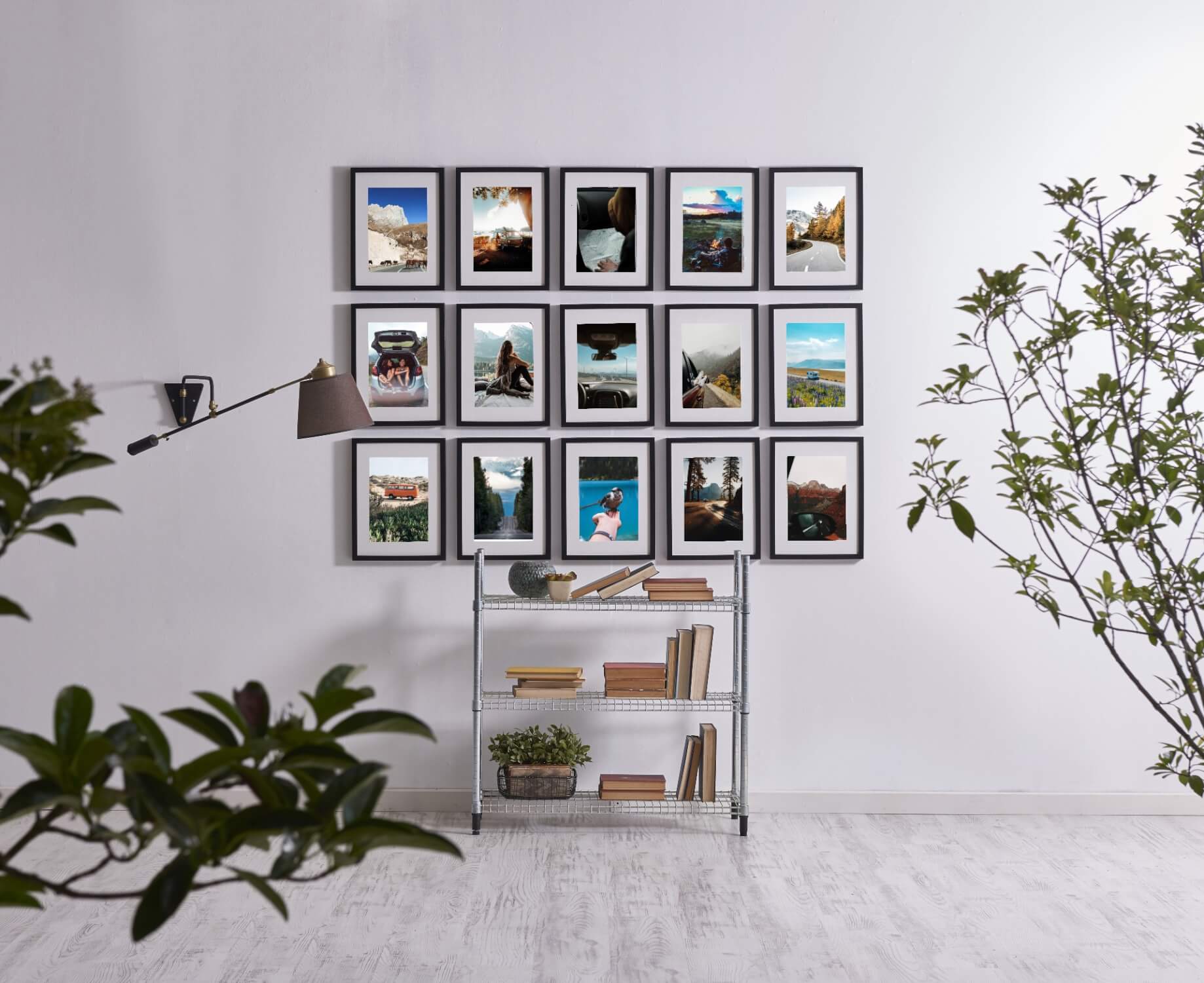 The Selfie Project
Many of us can't imagine what havoc we would have wreaked had we gotten our hands on a smart phone at 5 years old; If the toddlers in our lives are any indication it's safe to say we would have taken a whole lot of selfies!
Our app makes it easy to turn a camera roll full of adorable – albeit chaotic! – selfies into one-of-a-kind collages that will make your child's joyful juvenile goofiness last forever.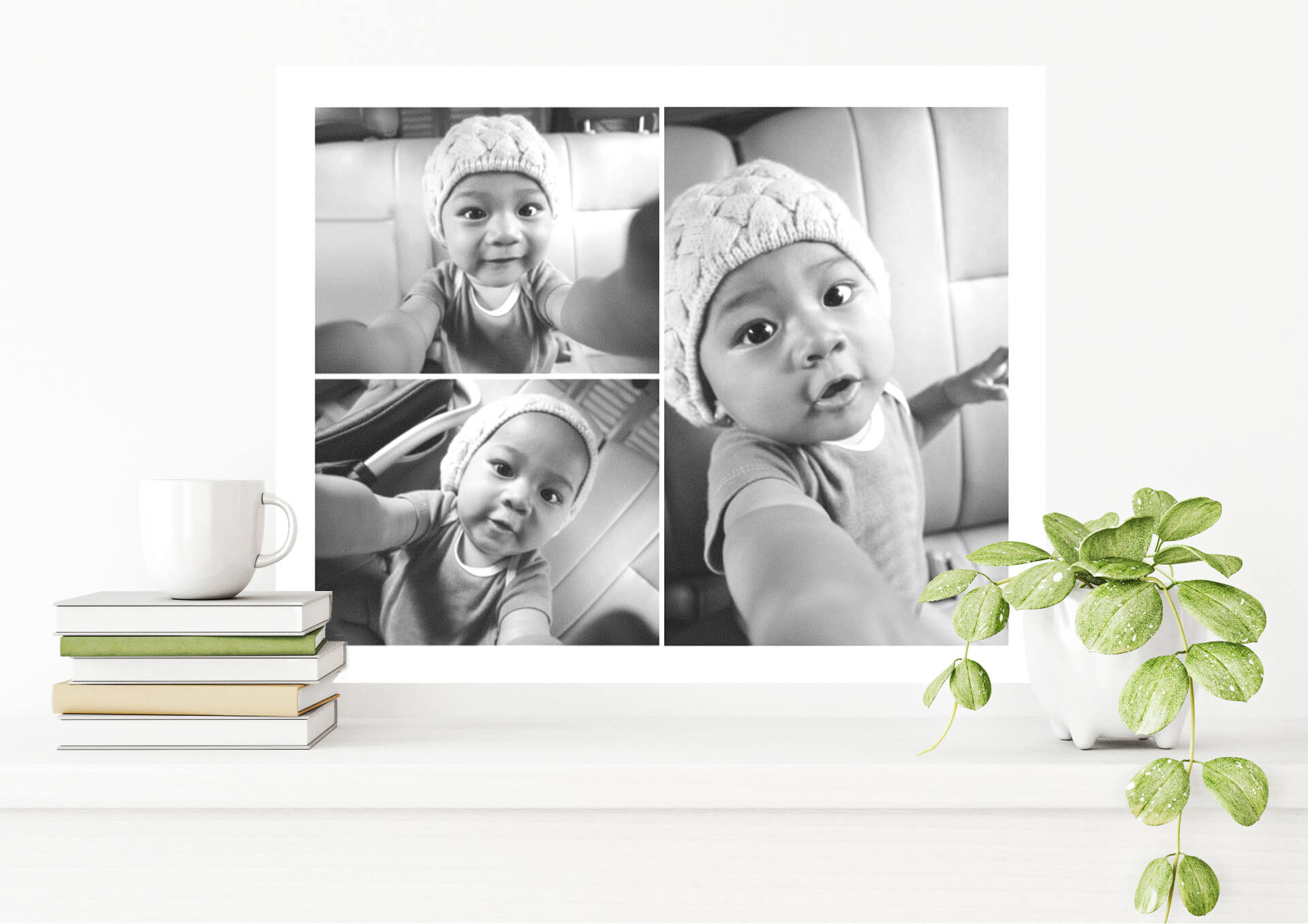 The #PhoneEatsFirst Photo Project
When the food hits the table looking more like art than a meal, it's only polite to let your phone eat first – also know as snapping a few pictures before you destroy the beautiful display. If you find yourself with a camera roll full of delectable food snapshots, turn them into art for your kitchen! Not only will they inspire you to push your culinary limits, but food prints will add a unique and dynamic aesthetic to the best room in the house. Take it the rustic route with wooden frames or go modern with metal prints.
Prefer to turn your photos into something functional? Create a restaurant guidebook to help friends and visitors get the best experience out of your town – or to help yourself out when it comes time to pick where the family goes for dinner.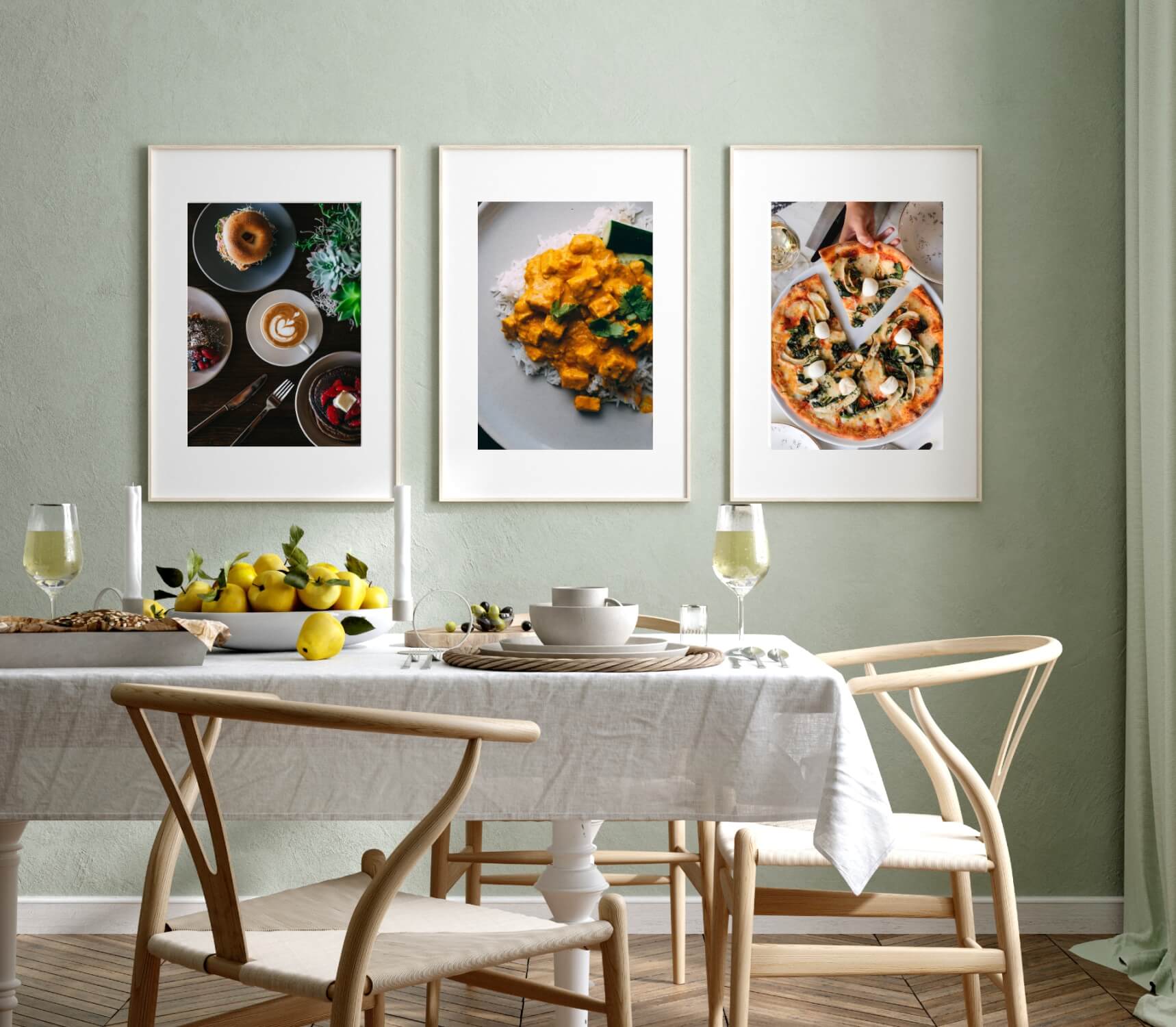 The Inspiration Photo Project
Whether you're a writer, stylist, interior decorator, designer, painter, photographer, lyricist, or anything in between, the world around you can be an invaluable tool when it comes to creative inspiration. Take an afternoon to stroll around your neighborhood photographing the elements that inspire you – whether it comes in the form of a person, an overheard conversation, a graffiti quote, a store name, a dog, or a quirky ad.
At the end of the day, upload your snapshots and scribbled quotes – or better yet, have your app set to auto sync photos – and easily compile your moments from the day into a journal filled with small bundles of inspiration. The next time you hit a creative block – whether it be while crafting a character, designing a dress, or coordinating an urban photo shoot – just flip through the pages of your personalized inspiration book.
The Sunset Photo Project
With our phones always at the ready, it's no wonder we can't help but snap away every time we see a beautiful sunset – even when we've seen dozens just like it before! Our mobile app makes it easy to turn your favorite sunset snaps into a mesmerizing collection of prints, big or small. Whether you compile them into a coffee table book filled with little anecdotes about each sunset or arrange them into a calendar to add color to any desk, you'll be glad you crafted your sunsets into something as beautiful and timeless as they are!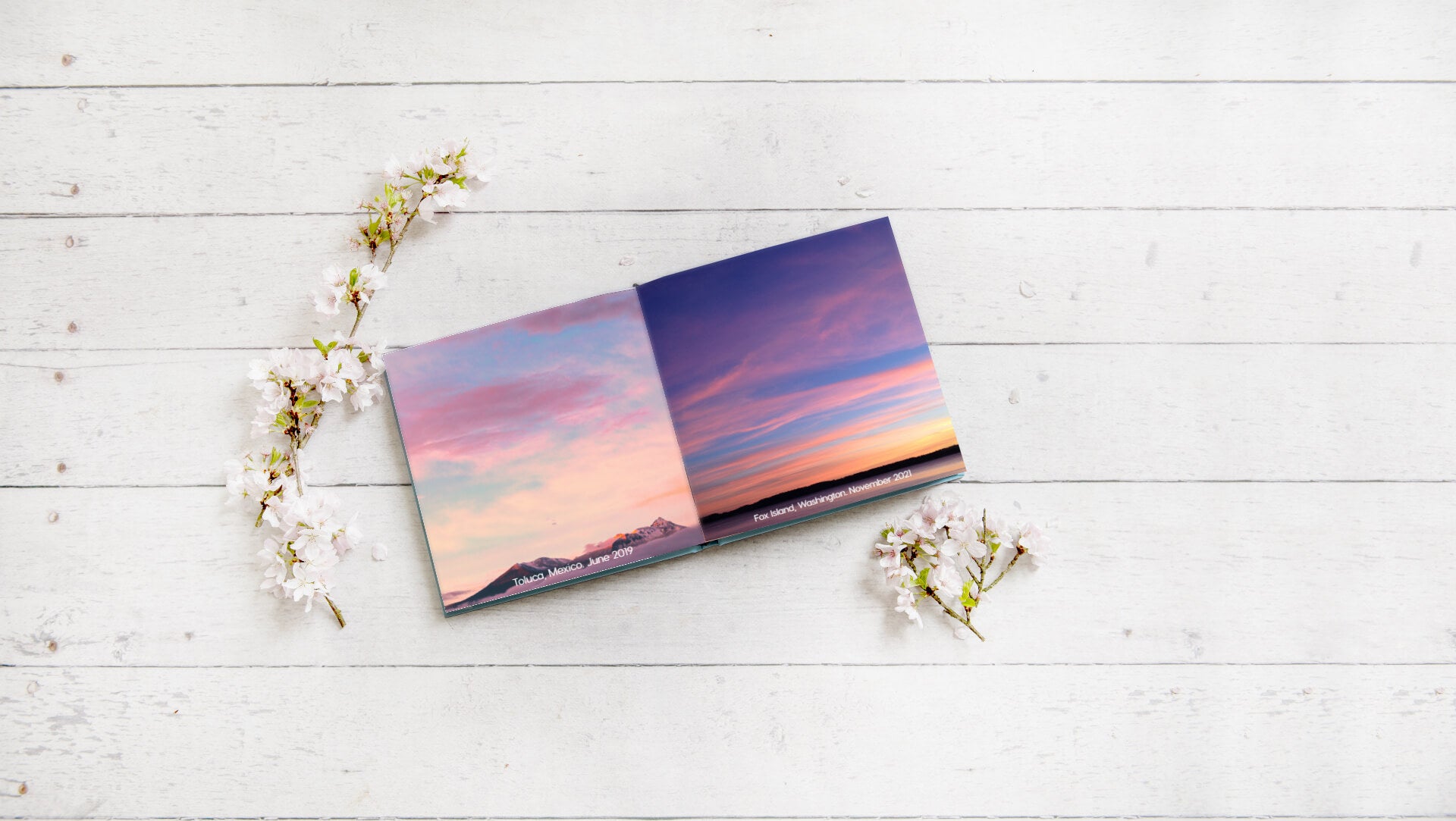 The Screenshot Project
Adding screenshot prints to a scrapbook or collage of memories adds a modern touch to a timeless craft. While it might seem kitsch, consider all the sentimental moments many of us now experience over text; from our first hellos with a new friend to funny stories and romantic exchanges. Text messages can serve as digital love letters, or first-hand portals into our funniest memories. Don't overlook them when constructing a memory book or romantic gift – especially when our app makes it so easy to include them in your project!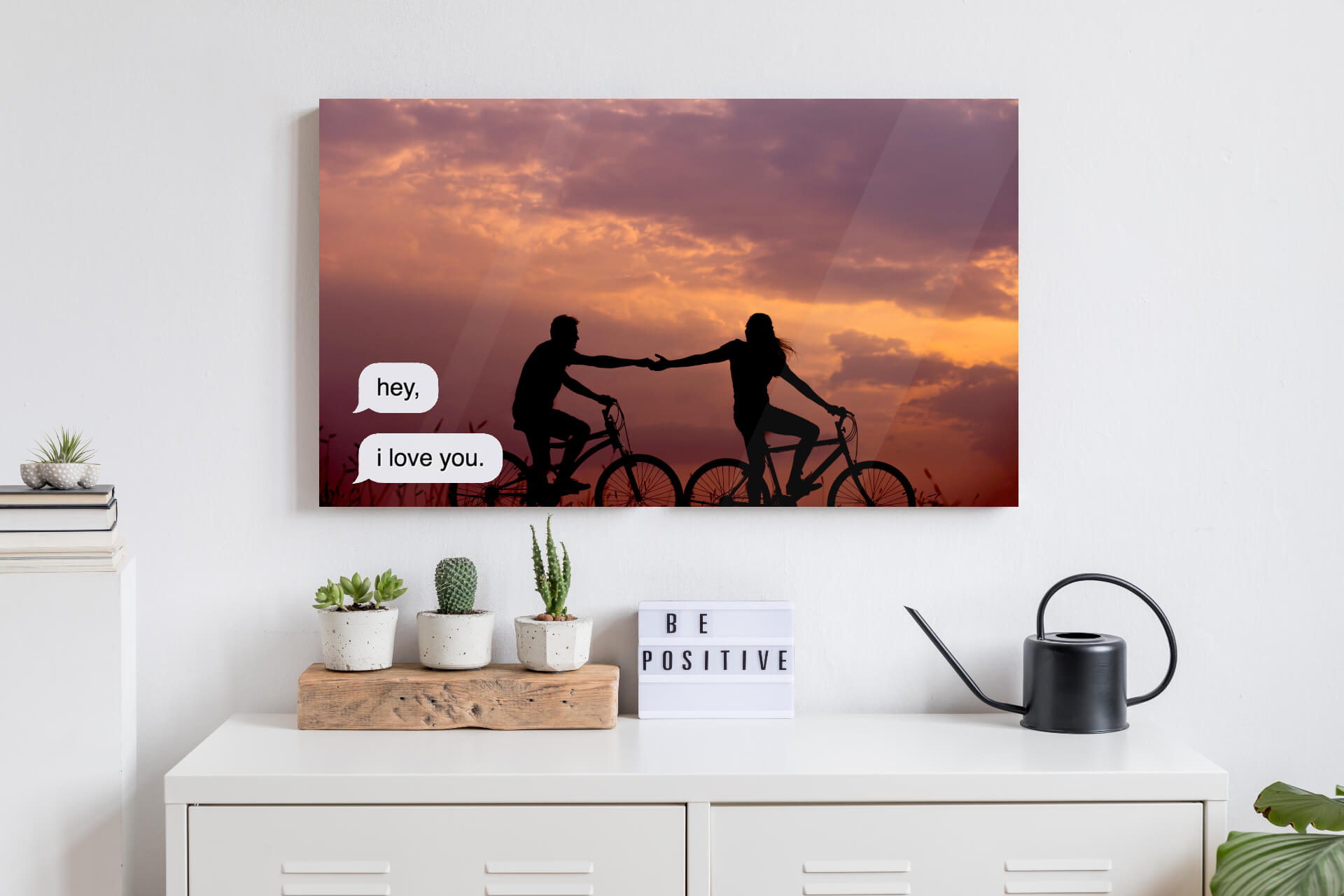 ---
Ready to start creating?
Head to the Apple store or Google store to download Printique Photos for free!