Written by: Kayli Thompson
Finding the right gift for your mom for Mother's Day can be incredibly difficult. And let's face it, you cannot get away with the "coupon book" anymore. It's time to spend money and find mom that perfect gift she is going to adore for years to come. What better way to do that than with photo gifts? We've put together 5 picture perfect photo gifts you can get your mom (or any woman who means something in your life) this Mother's Day.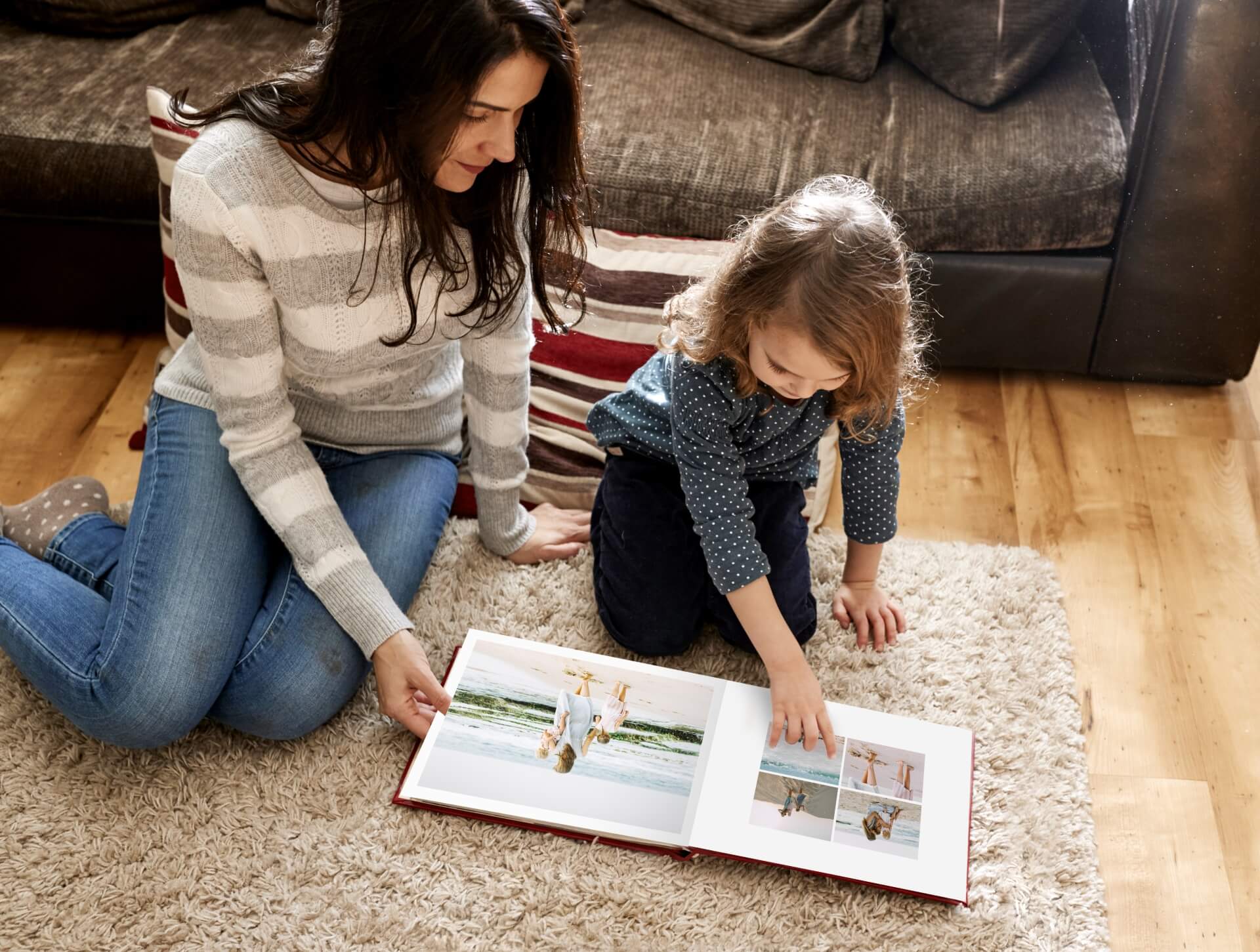 Make a mini photo book filled with re-created memories.
This one requires a bit of planning and time, but it will be something your mom loves. Find 5-10 photos from your childhood, teen years, etc. and re-create them with the others in those photos. You can then put the original and re-created photos on facing pages so she can see the differences and how much you have grown and changed. It will make her laugh and probably bring a tear to her eye.
Create a large family canvas print.
Use your latest family's photo and print it on a large canvas for a beautiful wall hanging for her living room or hall. She will adore walking by and seeing her whole family in one giant print. Our canvas prints come in multiple sizes and on high-quality canvas.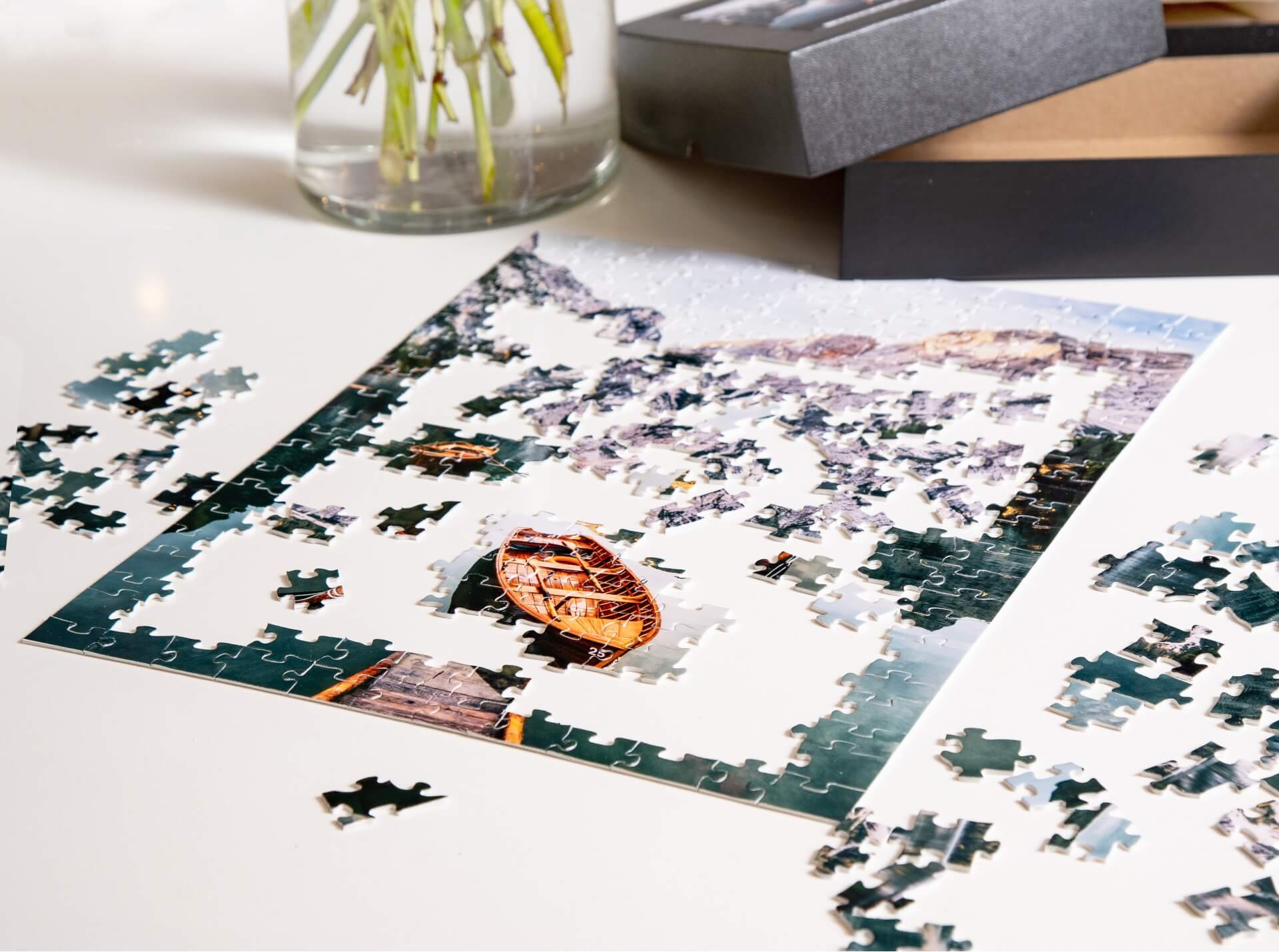 Create a custom photo puzzle.
If your mom likes puzzles, then our photo puzzles are just the right gift for Mother's Day. You can choose a photo of just you, with your mom, an older or more recent photo, just ensure it will not be too hard of a puzzle to put together. You can choose from a variety of puzzle piece sizes and our editor makes it super simple to create and order. You do not have to be a puzzle creator expert to make one.
Help Mom stay organized.
Moms have a lot to do, no matter what age their kids are. And some moms like to make lists to keep it all straight — grocery lists, to do lists, meal planning, etc. These personalized magnetic photo notepads give her a notepad at her fingertips so she can make those lists whenever she needs to. Plus, you can customize it with a photo at the top, whether it's one from her latest vacation, her favorite spot or of the people she loves most.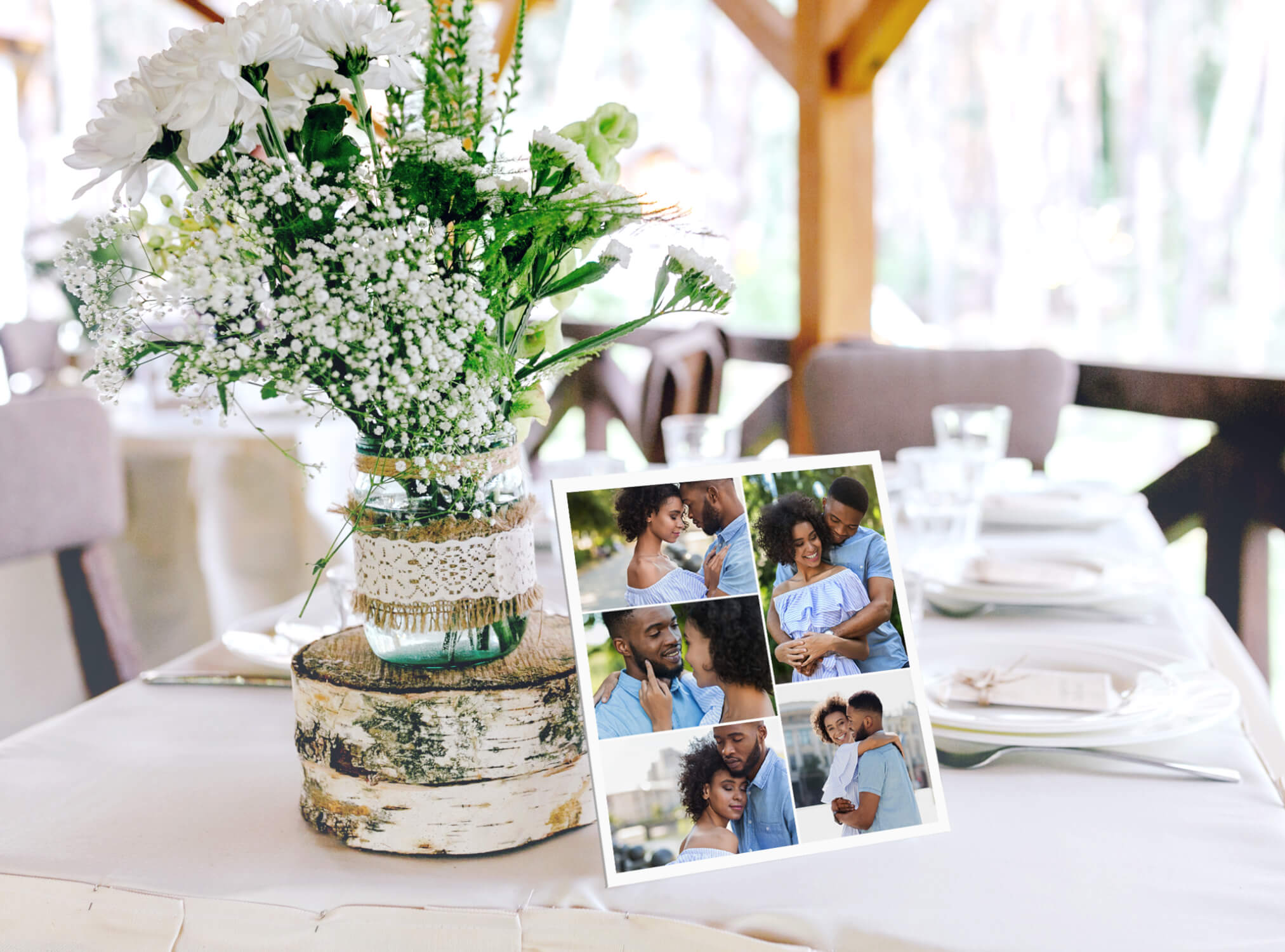 Create a custom photo collage.
Use our collage maker to put together a unique custom photo collage for your mom. You can choose from a variety of types and number of photos. The letter art collage would be perfect to use "mom" or "I love you" and select photos to show up in the letters. It will be a one-of-a-kind piece she can hang in her office or home to enjoy day after day.
Keep the best memories in her line of sight.
When your mom is busy at work or having a stressful day, it's helpful to have a reminder of what keeps her going. Our custom desktop photo calendars are perfect for this. The desktop photo calendars come in a smaller size so they do not take up too much space and have a sturdy, built-in easel so they can stand on their own. The calendar builder makes it really easy to create this photo gift with dozens of templates to choose from and each month includes a spot for a photo. You can choose photos at random or find ones that fit with each month whether they are holiday-themed, season-oriented or activities you did in that month.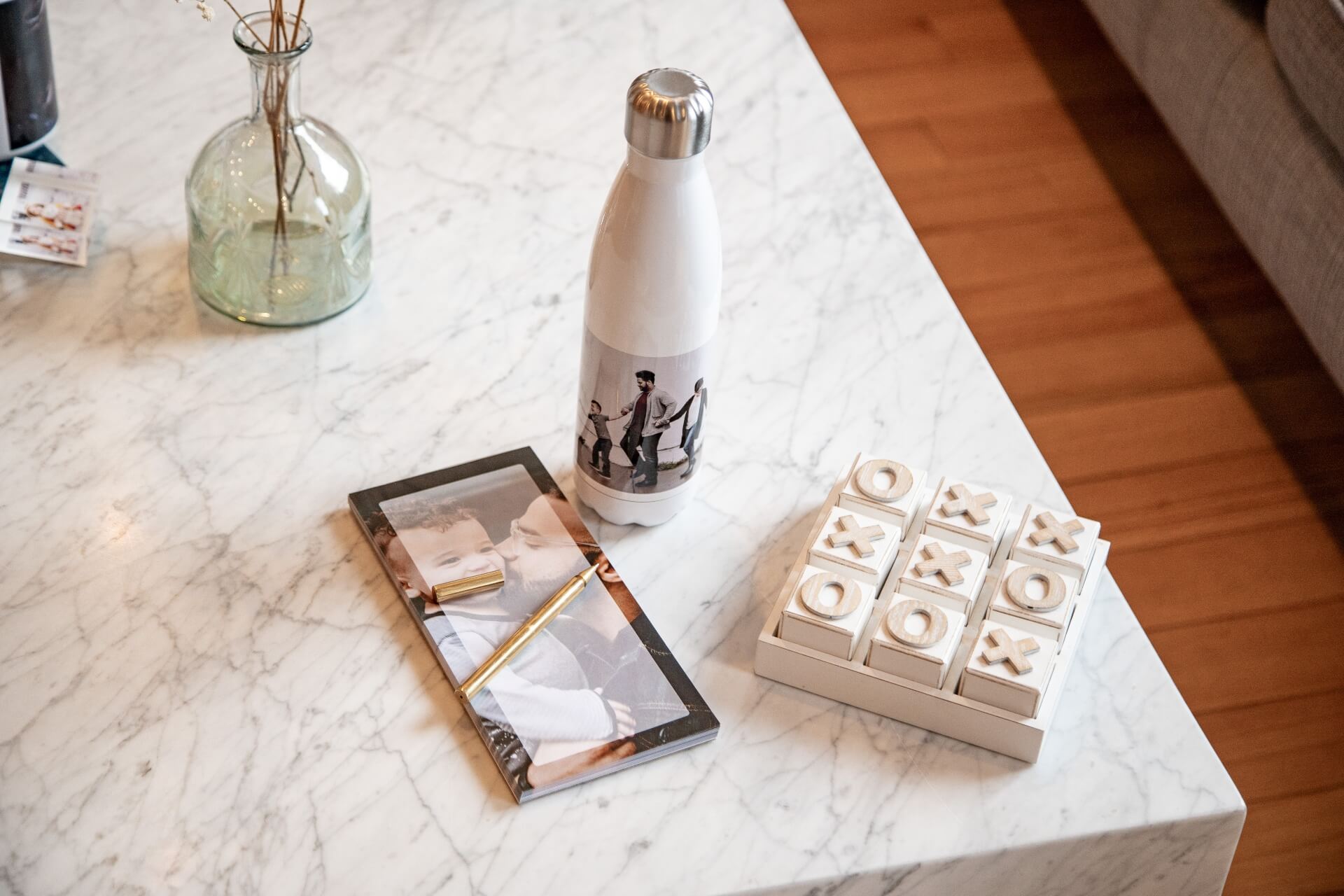 Give a gift that helps Mom stay hydrated.
On-the-go moms like to stay hydrated and keeping the drink cold is important. Our 17 oz. personalized photo water bottles are stainless steel and vacuum insulated so they'll keep her drink cold all day long. Choose a photo that you know will make her smile every time she takes a sip. The image will be printed with a high gloss coating giving it that shine and sleek feel. This photo gift is great for moms who like to travel (or just travel a lot for work), workout or stay hydrated while working hard.
There are so many options to choose from, all you have to do is think about your mom and what she likes. Once you figure that out, you can create a customized photo gift that will make her clasp her hand over her mouth in surprise when she opens it.
---