Valentine's Day is known for flowers, chocolates and sometimes…. marriage proposals! Lots of newly engaged couples will soon be setting up sessions with photographers to help announce their big news. But wait, there is so much more you can do with those snaps from your photographer. Here are five ways to get the most from your engagement photos.
1

.

Save the Date Custom Cards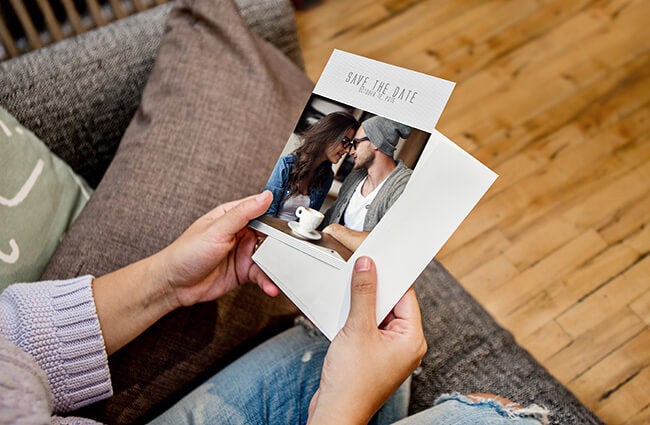 One of the most popular items to start with is the Save The Date custom card. Often weddings take place a year or more after the proposal, so once you get your date you'll want to let everyone know so they can mark that date in their calendars. Keep it simple by using easily customizable save the date cards or build your own through Printique.
2. Statement Piece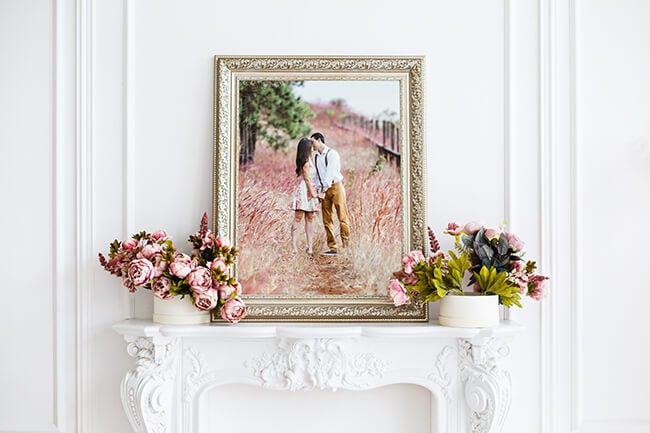 Go ahead and treat yo' self to an amazing statement piece. Again, your wedding will probably be a ways off so enjoy your photos now. You'll have plenty of wedding photos, but sometimes it's fantastic to have a photo where you're in a more relaxed setting. When we talk about a statement piece, we are talking about wall decor that will be 16×20 or larger to put on your walls. Choose from framed prints, canvas, metal or wood whatever print product matches your decor best.
3. The Book of Love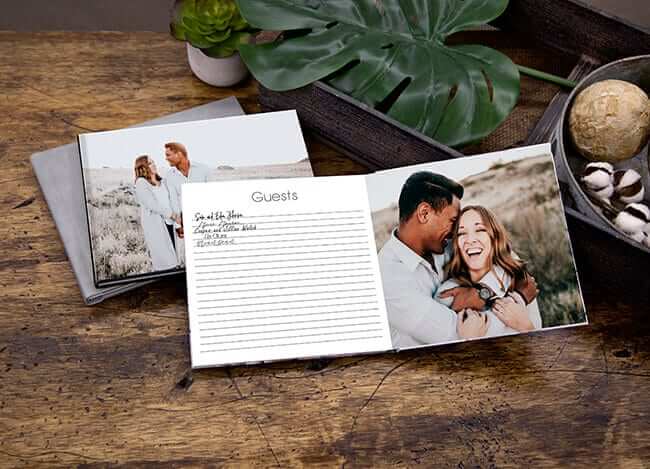 So gather all those photos and make yourself a guest sign-in book. It's the perfect combination of special photos mixed with sentiments from special people. So pick a size (landscape or square are the most popular) and pick your photo paper. Stay away from any of the glossy papers as the ink may not hold. Look into matte or luster for best results. Also, do yourself a favor and test pens before your guests sign the book. You just want to make sure the signatures won't smear.
4.Collage

Think outside the box and create a collage. If you just can't decide which photo is your favorite, no problem – use them all! Collages are a modern way to showcase several photos. The great thing about a collage print is that you can have it in photo paper, metal or canvas.
5. Table Decor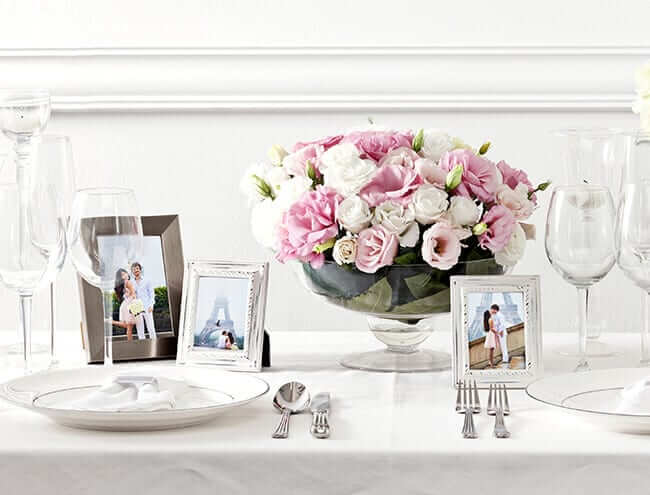 The perfect table decor for your wedding is your photos. You can think outside the box and use varied sizes and different frames for each table. Or you could get matching frames and put in different photos. Either way, your guests will appreciate being able to see your photographs. You can also create a fun contest where the guest who has a star under their dinner plate, get to take the picture home.
There are so many different ways you can decorate and use your engagement photos. So if you are wondering if getting those photos done before the big day is worth it, the answer is YES.