Whether a snapshot of a breathtaking landscape, a cherished family moment, or a beloved pet captured in time, your most treasured photos tell a story and evoke emotions that words alone cannot.
That's where glass photo prints come into play. This brand-new product is chic and modern, capable of turning your favorite photographs into décor that is both precious and timeless.  If you're looking for a sentimental and elegant way to emblemize your favorite memories, we can't recommend glass printing enough.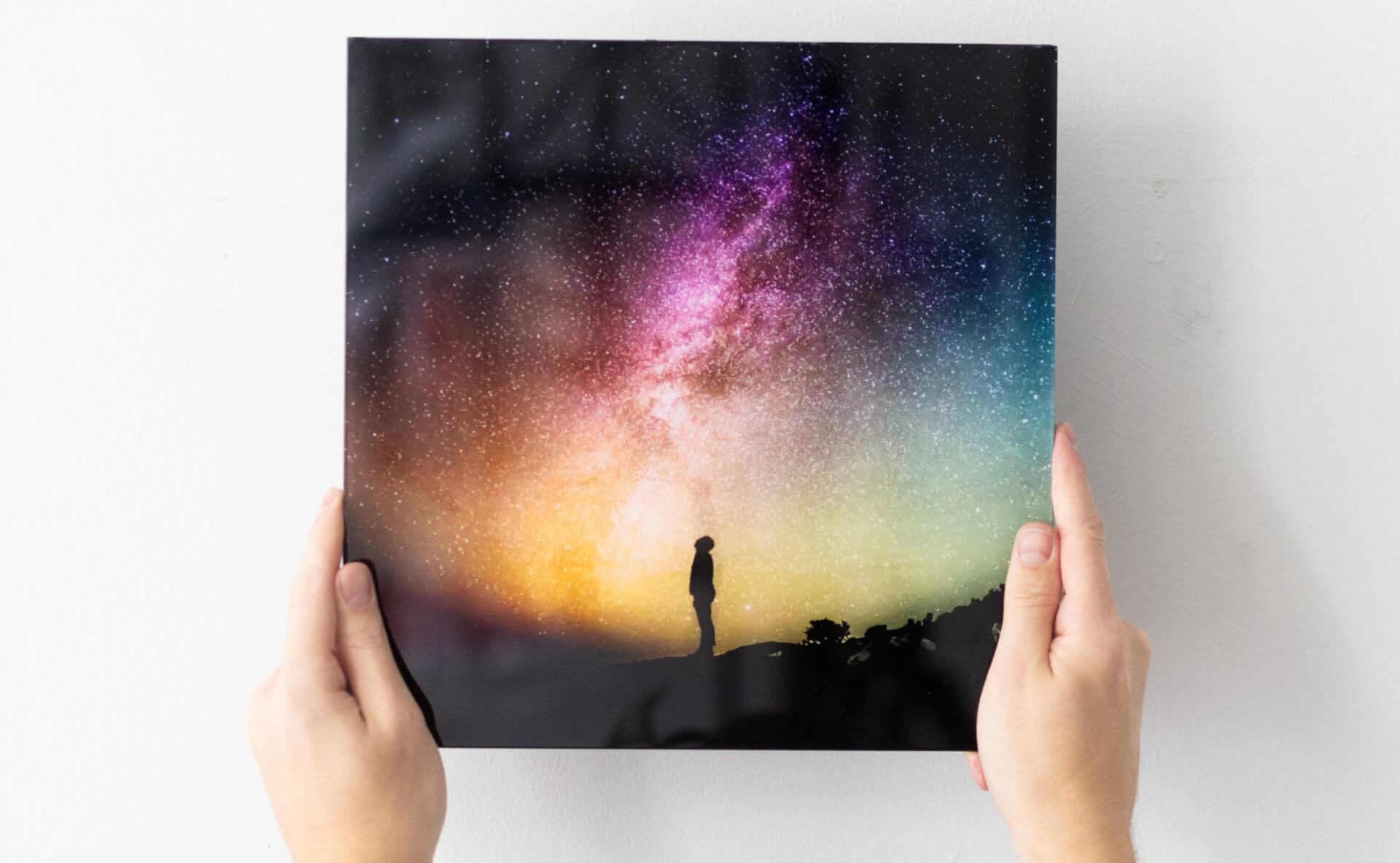 Our premium glass photo prints offer a high-end look and feel that elevates any space. Whether you're decorating your home and office or gift-giving to a loved one, a glass photo print is a stunning way to showcase memories you never want to let go of. In this blog post, we'll explore seven different ways you can welcome the sophistication of glass photo prints into your world.
---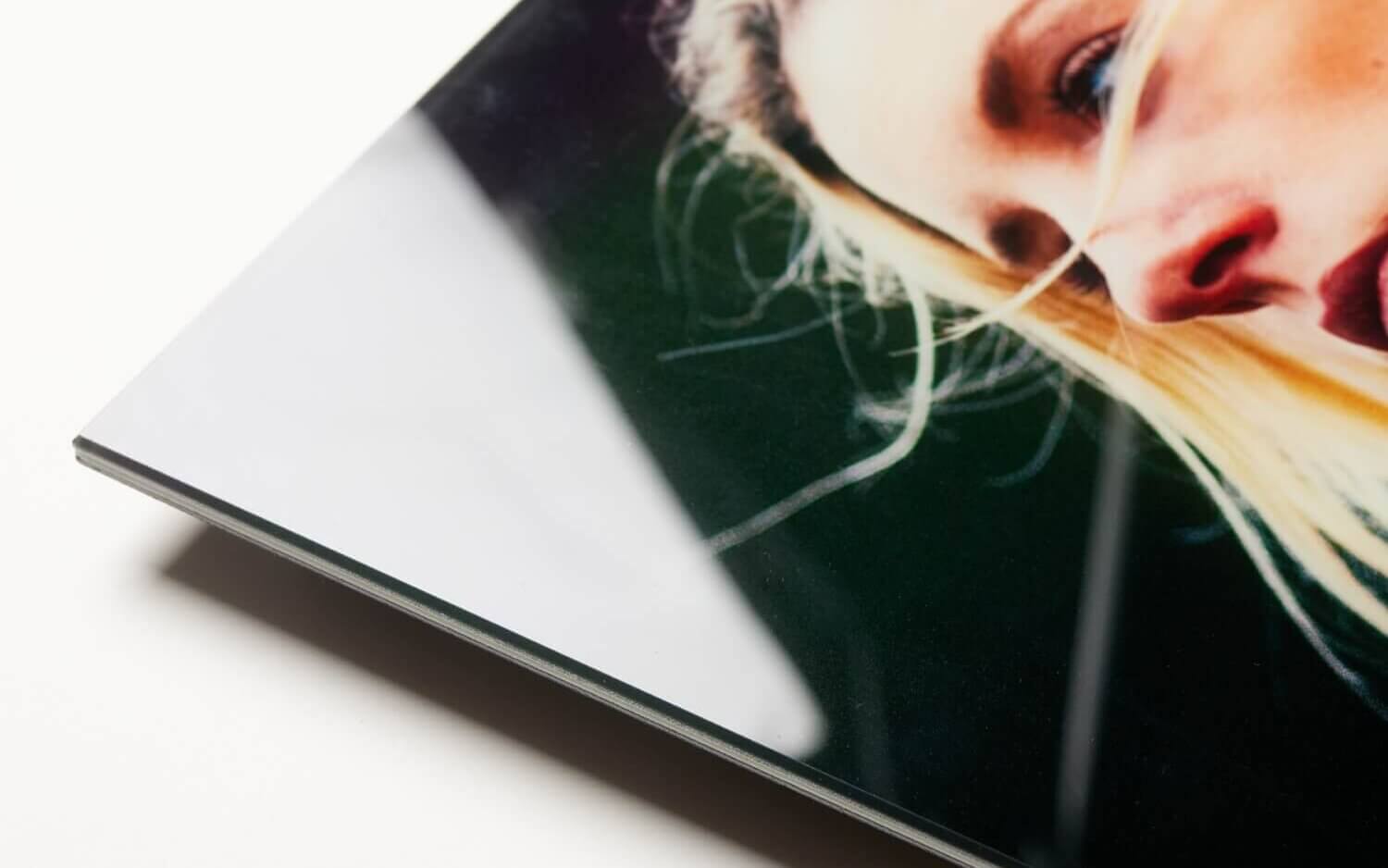 Large Wall Art
One of our favorite ways to see glass photo prints displayed is as large format wall art. With our new 16x24in glass print sizes, you can turn your proudest photographs into large format displays. Our glass wall mount gives every print the appearance of floating just above the wall, creating a clean, elegant, and professional-quality gallery.
Bring your best travel photos, portraits, and cityscapes to life today.
Tabletop Décor
If you live somewhere that doesn't allow for wall alterations or art hanging, displaying your glass photo prints as stand-up décor is the perfect renter-friendly way to bring memories into your home. From mantle places, to dressers, to nightstands and wall shelving, glass prints are fit to add enchantment to any of your home's flat surfaces.
Each of our smaller sizes (4x4in, 5x7in, and 8x8in) are available with pedestals, but our larger sizes can be displayed without hanging by propping them up against solid backing.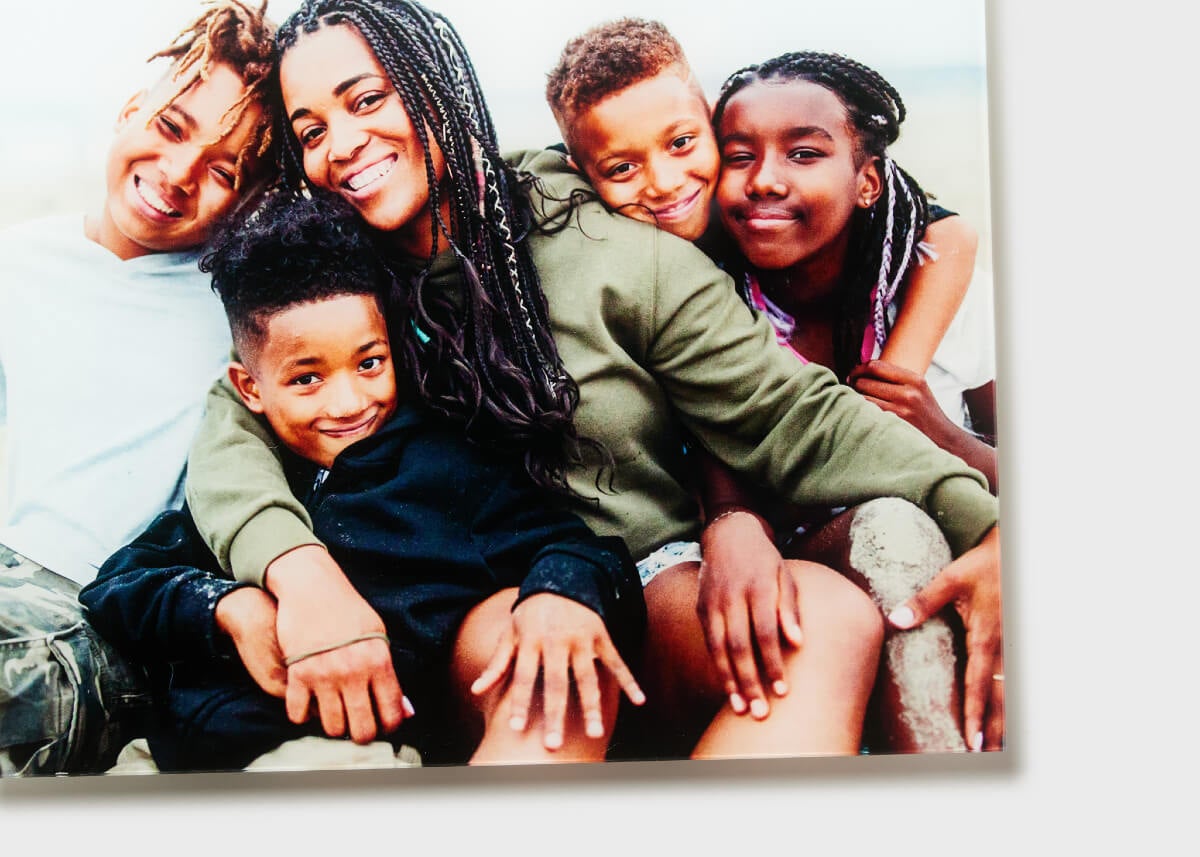 Personalized Gifts
Glass is the perfect printing medium for a personalized gift; simple, precious, elegant, and high-quality, a glass print combines thoughtfulness and value to create something your giftee will never forget. Explore your camera roll for photographed memories you shared with your recipient; then bring it to life with just a few clicks.
Memorials
Glass is a beautiful way to memorialize loved ones. With its crisp resolution and durable backing, it has the power to vibrantly display your most cherished portraits for generations to come.
If you want to add additional sentimentality to photographs of loved people, groups, places, or pets, convert your photograph to black and white before placing your order.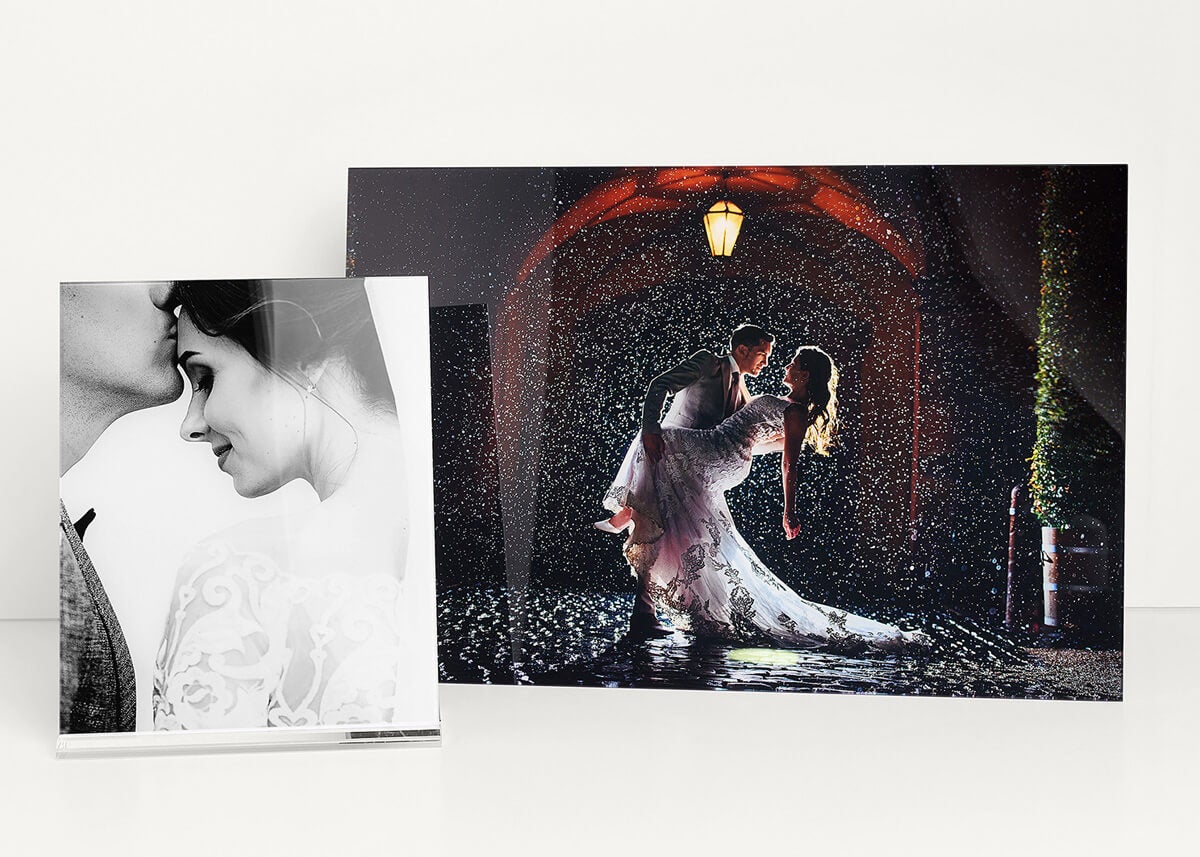 Wedding Décor
Thanks to its elegant appearance, glass makes for extraordinary wedding décor. You can tell the story of your love by displaying glass photo prints in various areas of your reception, using glass prints as centerpieces, or arranging glass prints at the reception entry table.
Nursery Décor
Nurseries can quickly become rooms filled with clutter and chaos; that's why we love taking advantage of clean and crisp display of glass wall art. Print your favorite family photos or adorable nursery wall art and watch your baby's room come to life with elevated displays that bring both comfort and sophistication to the space.
Award Plaques
One of the more creative ways to use our new printing style is by turning it into award plaques. Mix images and text to create a pristine certification of an employee, family member, coworker, or student's accomplishment. Make it part of your next graduation ceremony or company-wide meeting and send celebrated team members or loved one's home with a tangible and beautiful reminder of their accomplishments.
---