Everyone is bummed, Summer is officially over. But for any sports lover or photographer, there is one thing that makes colder weather and shorter days bearable: Football. Having covered football from high school to the NFL, I was asked to give five tips for covering football: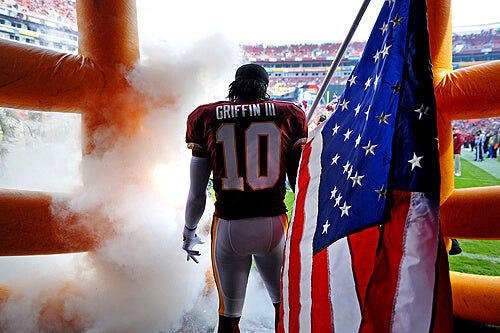 PHOTO COPYRIGHT: PATRICK SMITH/GETTY IMAGES
1) Do Your Homework: Much like anything else, one must prepare. Find out what the story of the game is. No matter what the age of the players, find out who the all-star players are and what is everyone talking about between the two teams? Go early and stay late. Walk around the field and look for the cleanest backgrounds and try to determine when and where the best light is. All these little things can help in capturing the best image of the game.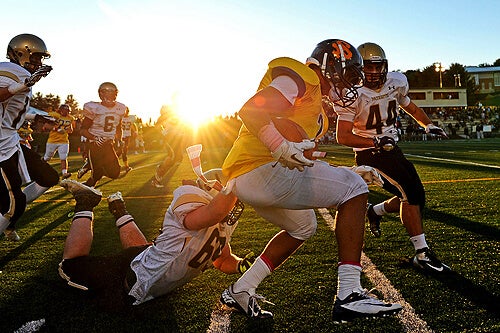 PHOTO COPYRIGHT: PATRICK SMITH/FOR THE BALTIMORE SUN
2) Get Moving: Everyone is jealous of sideline access at sporting events. But the reality is that sometime the best pictures come from where the fans are sitting. Don't be afraid to get off the sidelines and roam around the field or stadium. There are pictures to be captured from different angles and capturing big plays, moments from a vantage different from everyone else will make your images stand out. Nonetheless, the sidelines will still always give you a more dramatic image in most cases.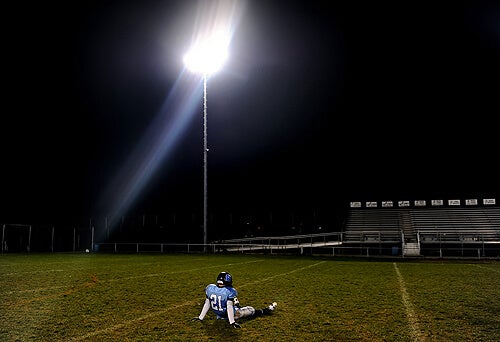 PHOTO COPYRIGHT: PATRICK SMITH/FOR THE BALTIMORE SUN
3) Feel the Emotion: Action images are always compelling, but can you feel how hard the hit was? Can you feel the dejection of an overtime loss? Or how about the pure joy of the quarterback winning the championship? Players body language and emotions are key to great story telling and sports are no different than any other story. Combining coming early and staying late with players emotions is critical to finding moments others are overlooking.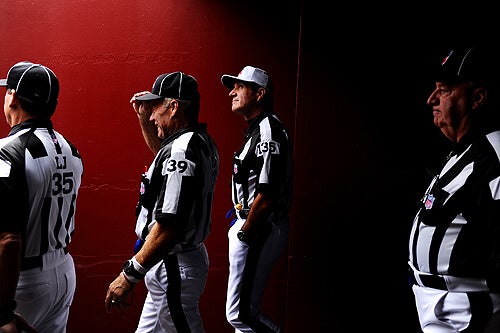 PHOTO COPYRIGHT: PATRICK SMITH/GETTY IMAGES
4) Action Away from Action: Look for a way to humanize the sport. From youth to pros, at the end of the day, these athletes, and those involved, are no different than anyone else. Walk into the tunnel before the game, get access to the locker room before the high school game or get into the huddle (Note: Obviously all with prior permission from coaches/security). These are my favorite images to capture, because it helps show viewers a part of the game they rarely ever see.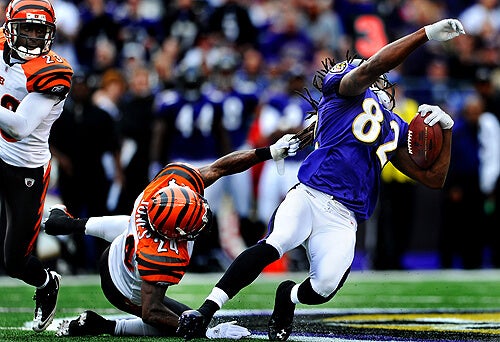 PHOTO COPYRIGHT: PATRICK SMITH/GETTY IMAGES
5) Have Fun: This is the best advice I was ever given. To some reading this, photography is a hobby, and to others it's their livelihood. In the end, if you're not smiling and having a good time, chances are your pictures are going to show that. Be proud that you have the amazing opportunity to be capturing the moments in front of you. Professional sports doesn't mean better pictures. Share your tips, talk to others shooting the game and work together. I guarantee this tip alone will help you in being a better photographer and person.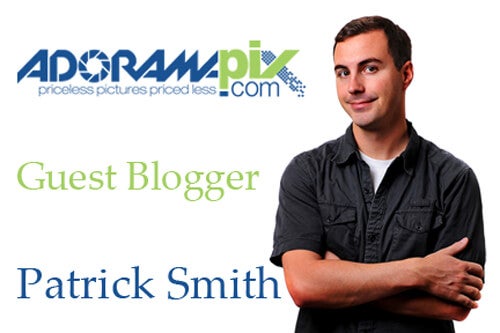 Patrick Smith is an award-winning freelance photojournalist currently based in Baltimore, Md., covering the Baltimore-Washington metropolitan region and beyond. Patrick fulfills the needs of editorial, action, commercial, and corporate clients with his fresh eye for color, versatility and graphically compelling images. He continually documents news and sports for Getty Images, including NFL games. To find out more about Patrick and his photographs, visit his website www.patricksmithphotos.com or follow him on Twitter or Instagram.