'Tis the season to deck the halls and the best way to decorate is to make it personal. Here are 5 holiday photo decorating trends that are taking over and shining bright in 2019.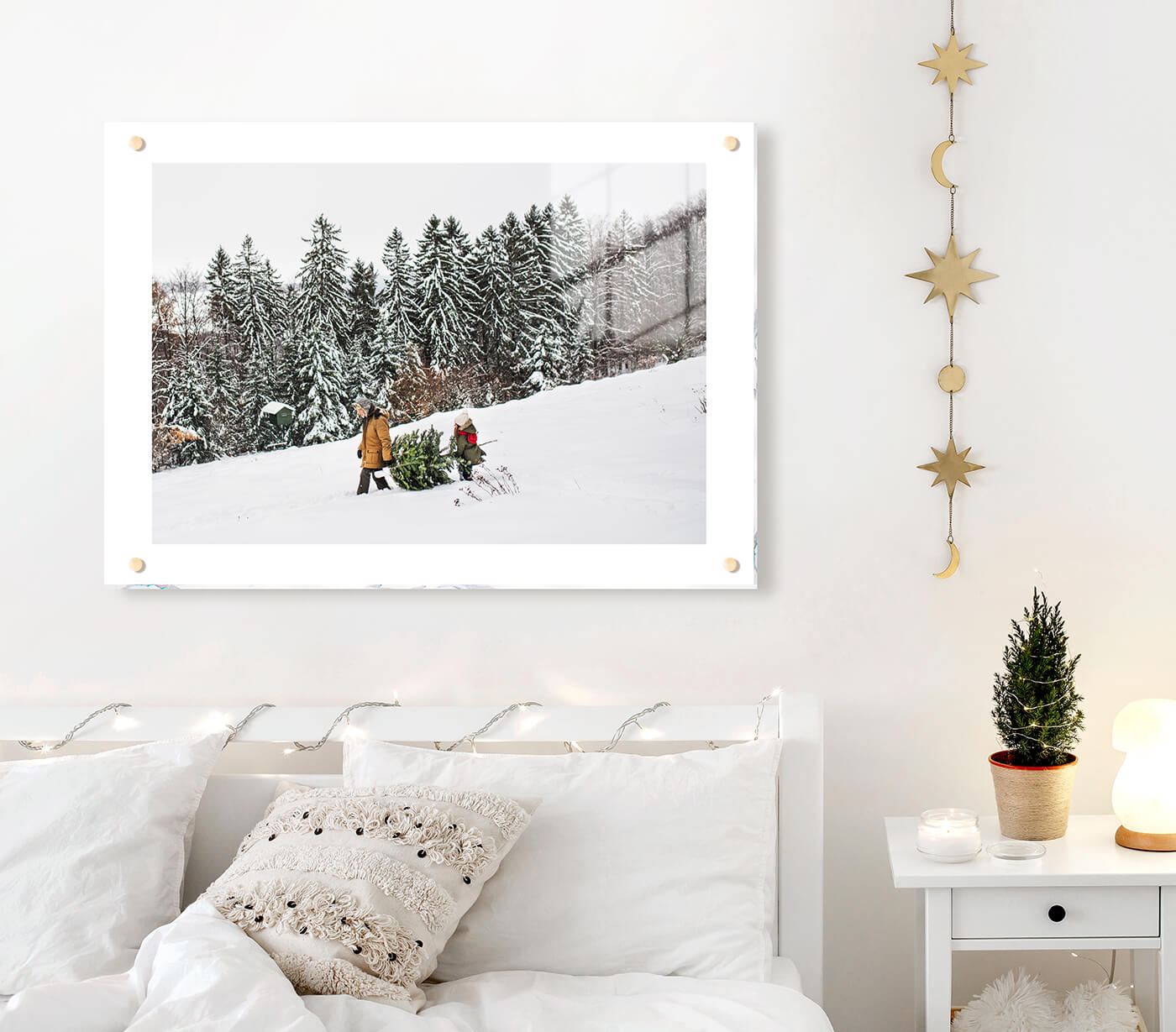 1. Acrylic
Acrylic photos are showstoppers. The modern look transforms your favorite image into stunning wall décor and it makes your colors pop. Our favorite part is the way the image looks like it is floating off the wall. When decorating with acrylic, you can choose from three different stainless steel standoffs (gold, silver, and black) to match your decor. You could also choose a float frame-block on the back with no standoffs. However, you hang your masterpiece it will be sure to be the focal point of any room.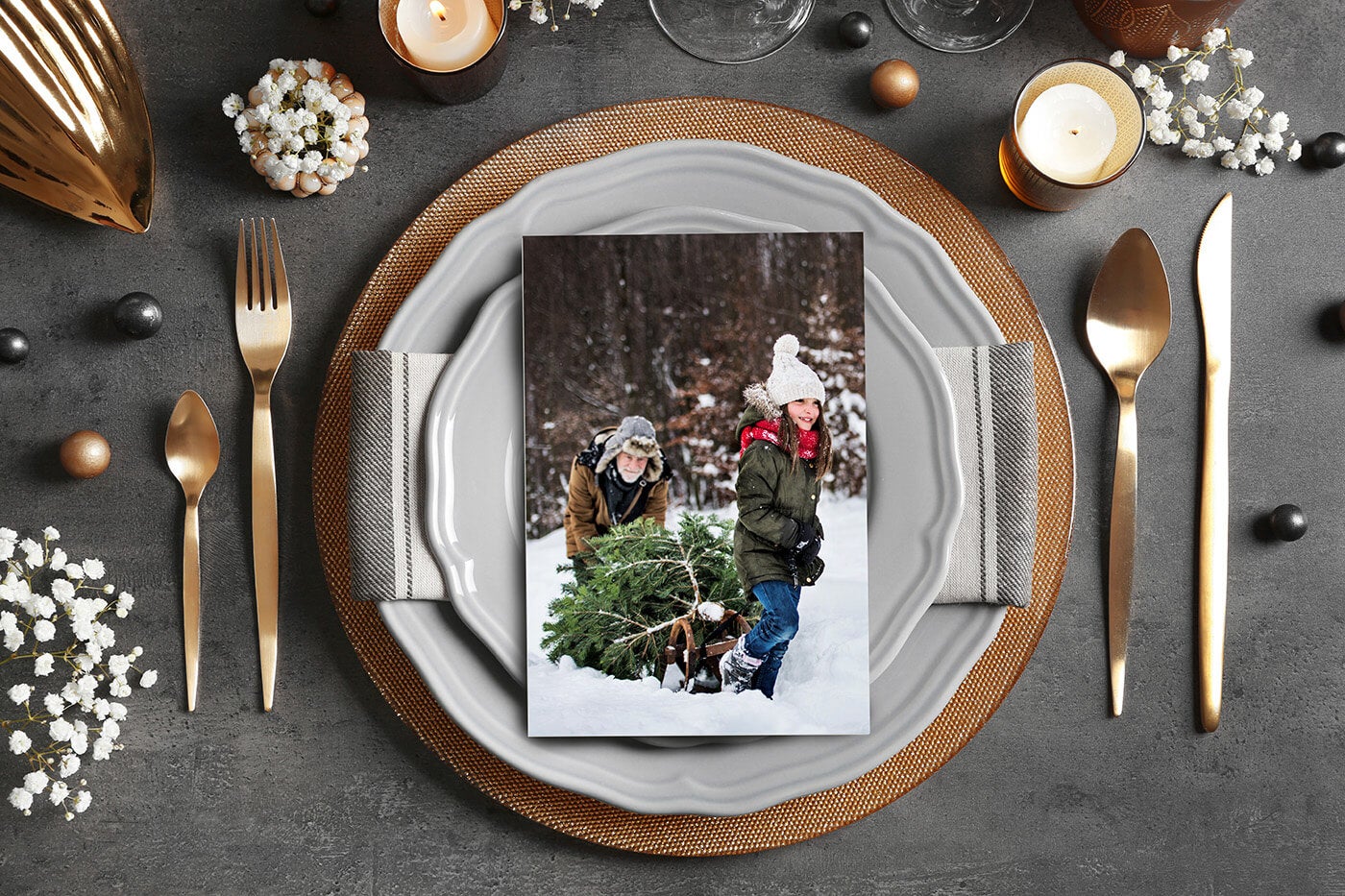 2. Holiday Photo Place Settings
Ready to make a statement at the dinner table? Make it personal. Gather photos of everyone who will be pulling up a chair at the table. Print out the photos and place them on the plate where they will be sitting. You can even go a step further and place them in a frame for a takeaway. It's a nice thank you for your guests and family that leaves a lasting impression.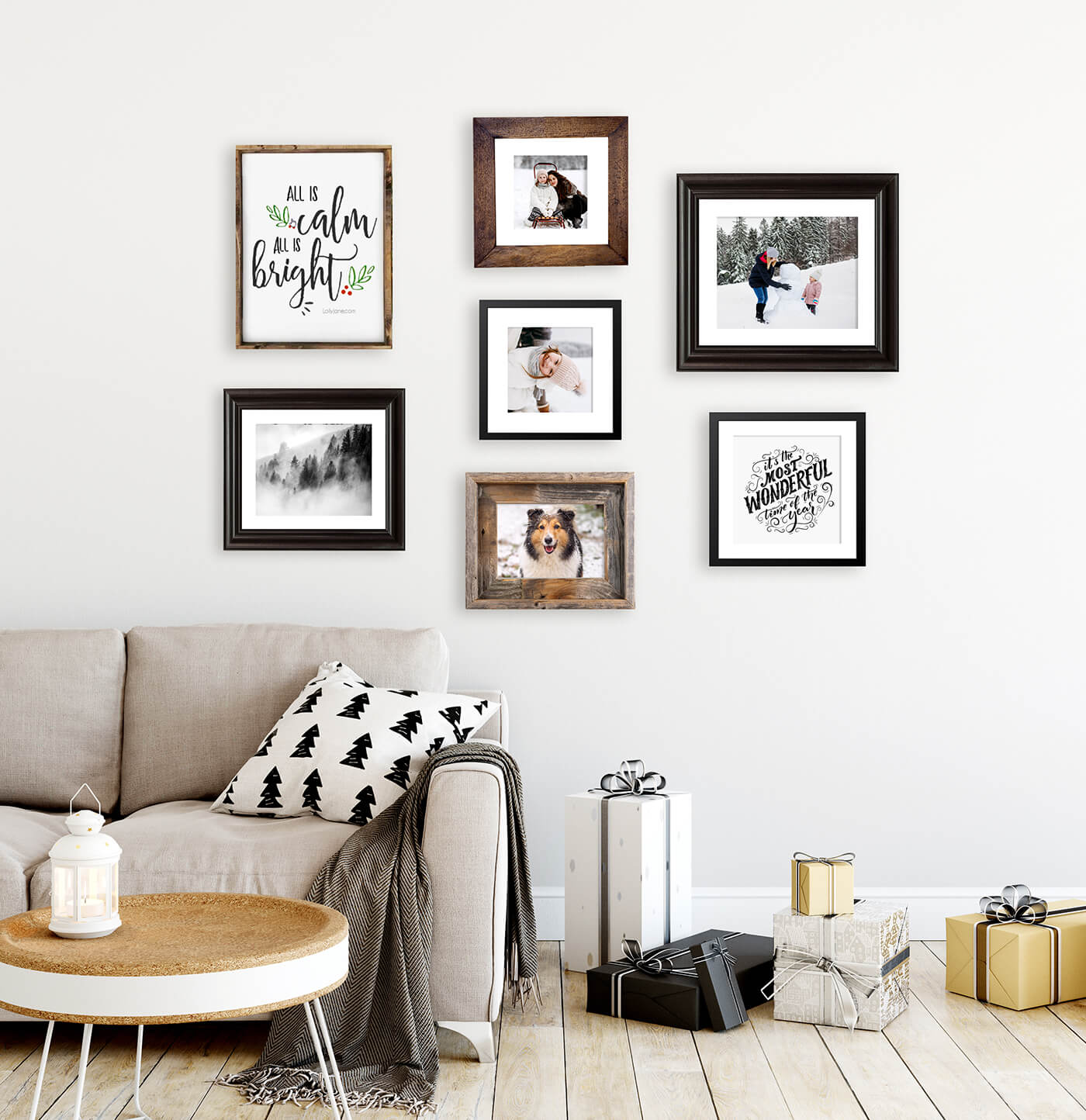 3. Gallery Wall with Quotes
There are so many ways you can decorate your home and a gallery wall is the perfect way to set the stage for the holidays. Gather your favorite family photos and sayings and get designing. Check our Printique's wall designer that lets you play interior designer. You can even upload a photo of your room where you want your wall gallery! Mix metals with wood and canvas with photos and quotes and when you've designed your perfect wall hit order from the wall designer and your package will soon arrive! All you have do is hang the artwork!
The great thing about mixing quotes with photos is that you can easily change out the quotes with the seasons and still keep the same layout.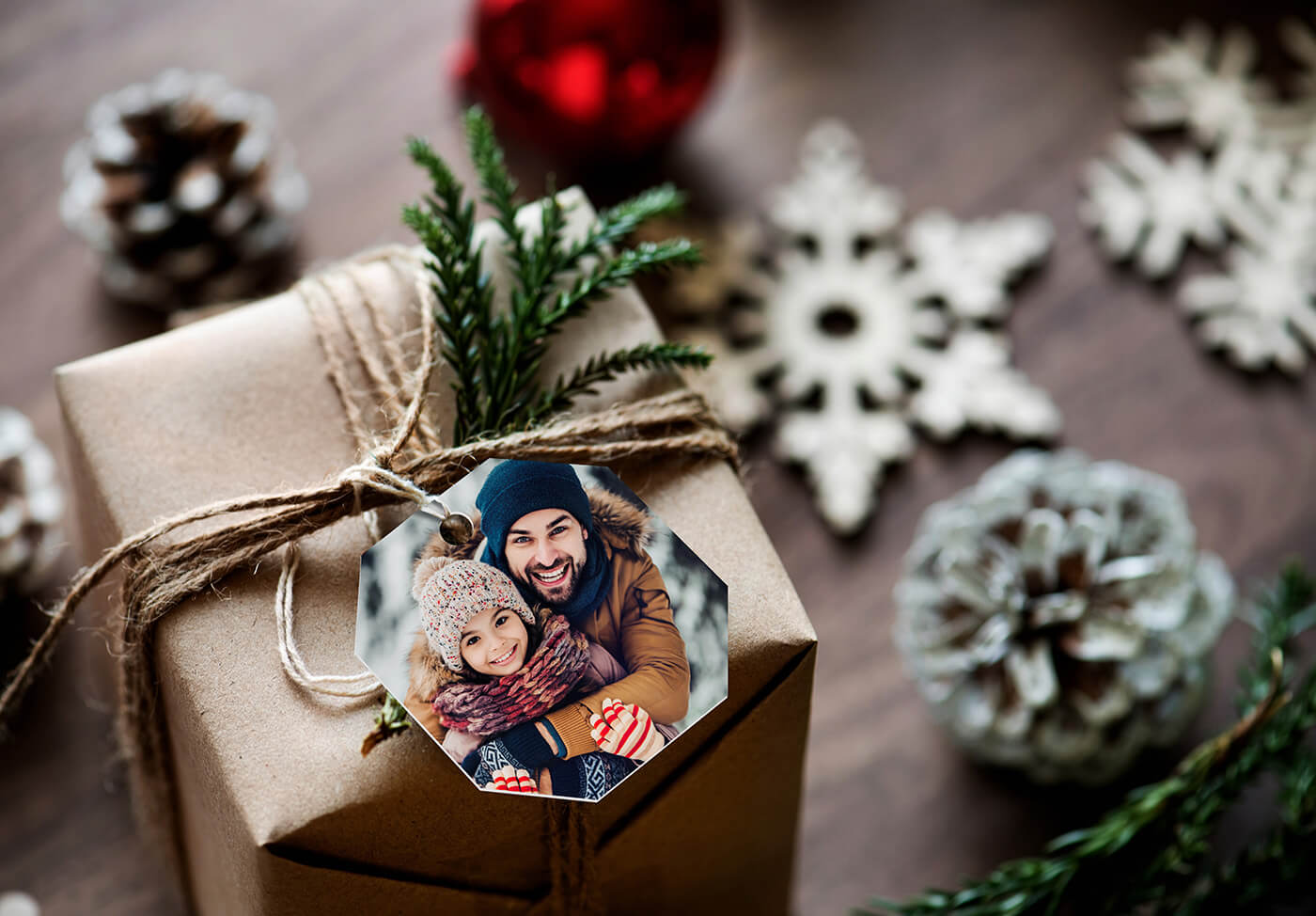 4. Holiday Photo Tags
Photos don't need to be on the walls for impact. They can be part of the festive wrapping for presents. Take your photos and print them out as wallets or smaller prints. If you print them as smaller prints you can use fun designs like hexagons or circles to add design to the packages.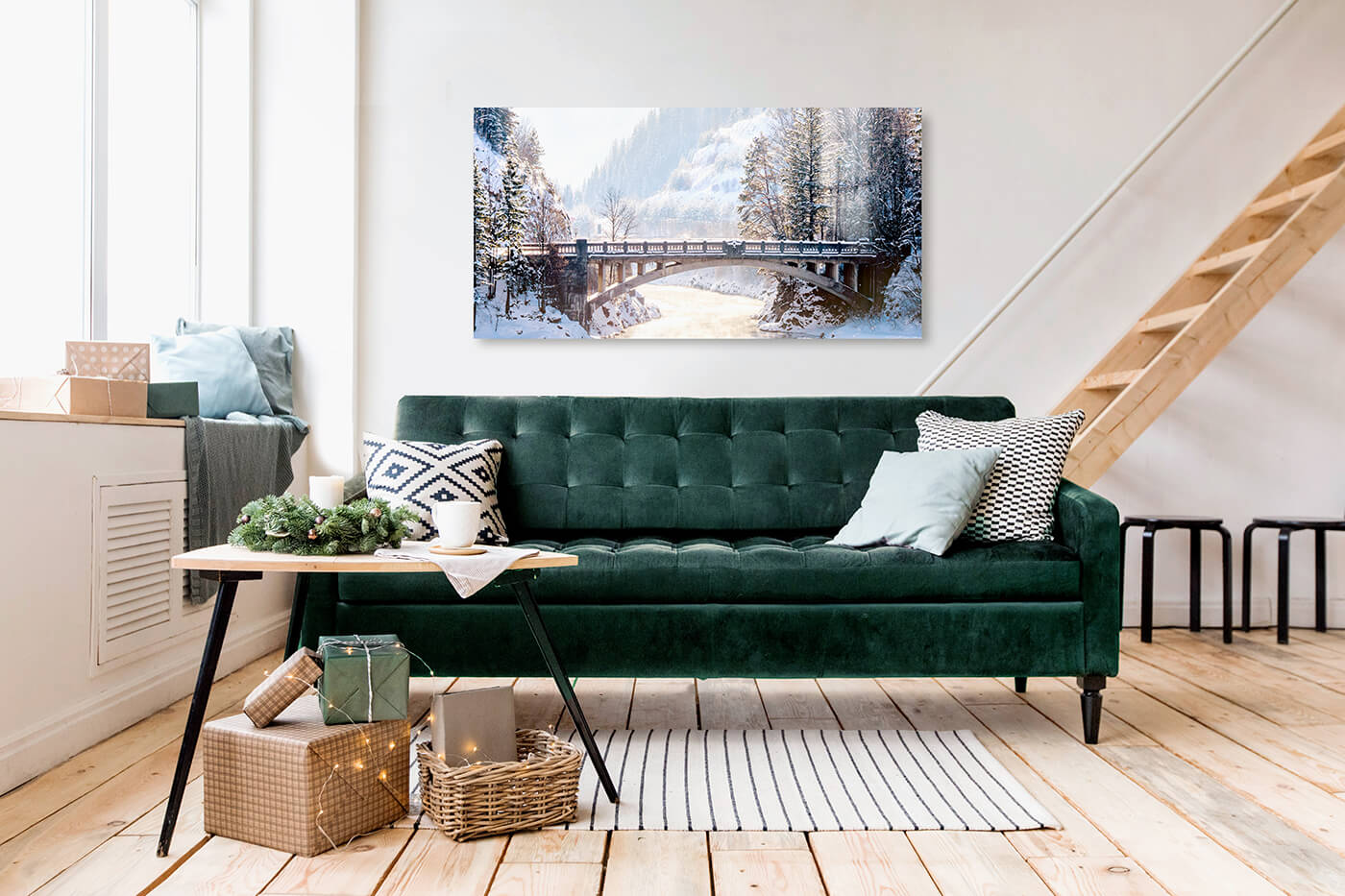 5. Large Metal Scenery
Bring the beautiful and snowy outside inside with a large metal print. Choose your favorite winter scene and order a larger metal print to span above your couch or mantel. To check out sizing, upload a photo to the Printique Wall Designer and slowly start to add the different sizes until you are pleased with the results.
Interior designers typically suggest the bottom of the piece should hang 6 to 12 inches from the top of the sofa. And if you're hanging only one piece above the sofa it should be about 2/3 to 3/4 the width of the furniture.
Ready to get festive with your photos? Click HERE to go to the Printique Wall Design Wizard to design your own heartwarming holiday photo display.