Every year, Mother's Day prompts us to celebrate the incredible mothers in our lives – whether that be your mom, your wife, your girlfriend, your grandma, your aunt, your best friend's mom, or any amazing mom in between!  It's a day dedicated to showing our appreciation for everything moms do for us and giving them a much deserved "day off" (we know, those don't really exist, but that doesn't mean everyone shouldn't try!).  It sounds simple enough, but Mother's Day – and creating the perfect Mother's Day gift – doesn't come without its handful of common mistakes; Mistakes that we've almost all fallen into at one point or another!
Whether you're trying to keep your streak of perfect Mother's Days going or want to ensure you never fall for a common mistake again, you've come to the right place.  Below, we've outlined five of the most common Mother's Day gift mistakes – and more importantly, how to avoid them!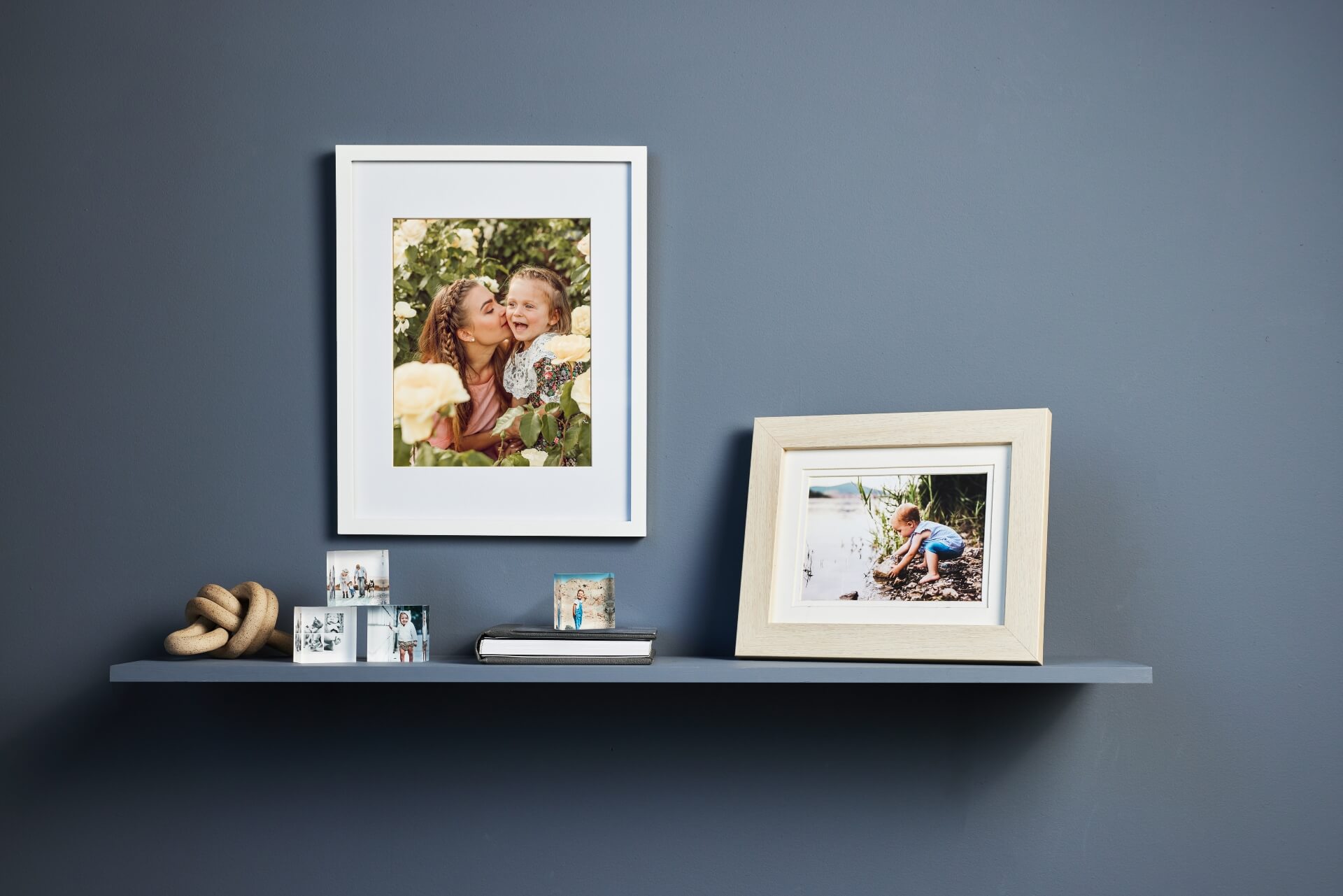 Listening to "I don't want anything".
Unless this statement is reflective of a personal situation, like a recent financial difficulty or a negative relationship with the holiday, don't listen to it! There's a strong chance that what your mom means when she says "I don't want anything" is "I don't want to be an inconvenience," "You don't need to get me anything," or "I don't want anything big." 
Communicate that she could never be an inconvenience to you with a custom, personalized photo gift.  Even something simple like a heartfelt greeting card filled with classic photo prints of small blissful moments will go a long way in making sure Mom feels special, seen, and appreciated. Plus, giving Mom a gift completely from your heart – rather than from a wish list or direct ask – will make it all the more meaningful. So go ahead and shop for the super moms in your life!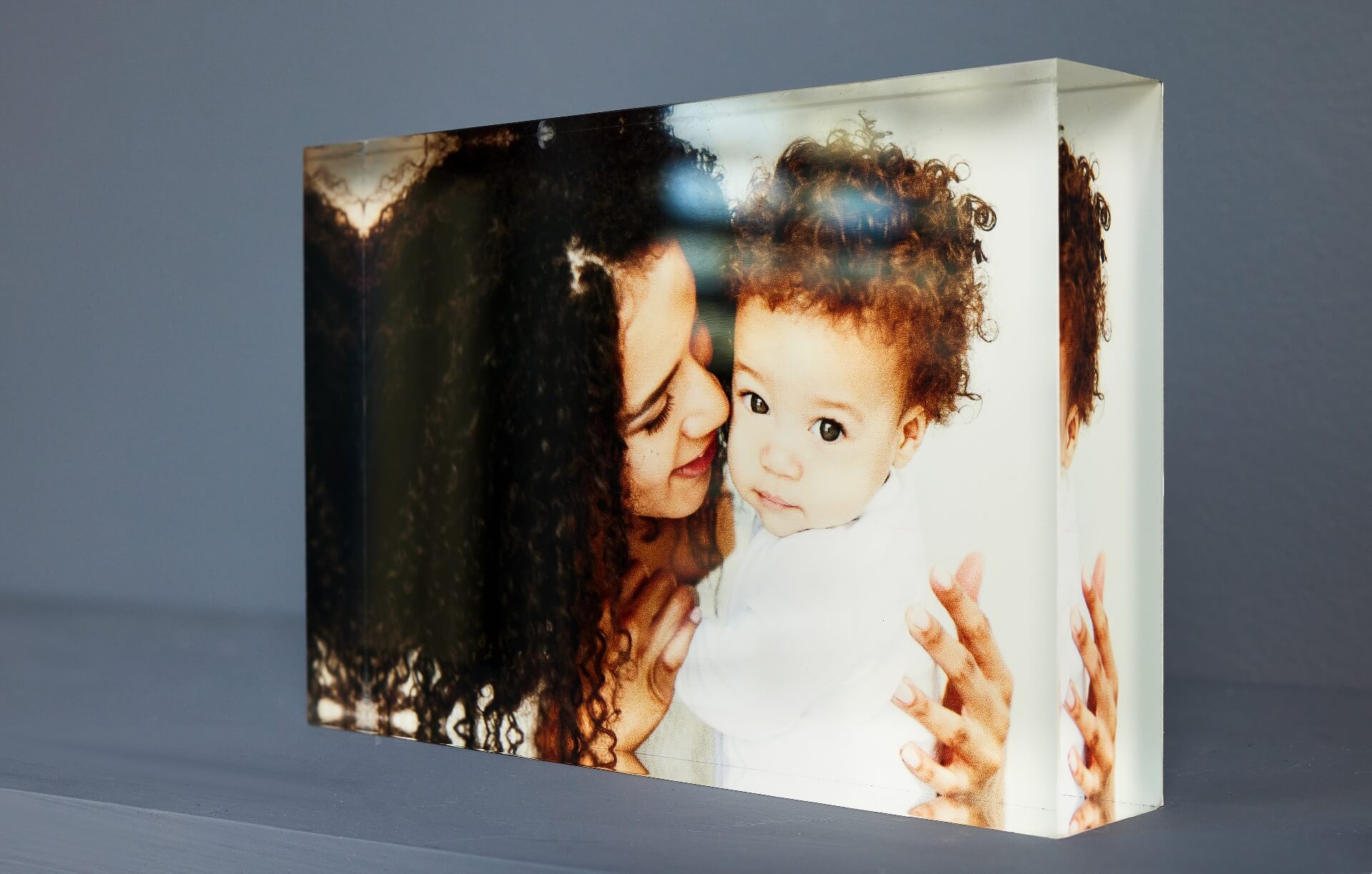 Forgetting to get a Mother's Day gift.
First thing's first: Mother's Day this year is on May 8th. Order your custom photo prints as soon as possible to ensure you have your perfect Mother's Day gift in hand for the special day!
If you've ever forgotten it was Mother's Day until a friend's Instagram post or TV commercial reminded you, you know how horrible this mistake can feel; And if you're a mom who has woken up eager and excited on Mother's Day morning just to find out that the day had been forgotten, you know how much you hope it never happens again!
Thankfully, things like social media and modern advertising (Who else has been saved by a business's Mother's Day SMS message?) make it less likely than ever that you'd reach the big day with no clue that it was approaching. But hey, it happens!
A personalized photo gift not only shows the moms in your life that you didn't forget the special day, but that you had it on your mind well ahead of time.  We recommend taking 5 or 10 minutes right now to order your customized Mother's Day gift.  By doing this, you ensure that there will be a part of the gift that demonstrates thought and preparation, even if the rest of what you buy are last minute additions like chocolates and flowers. One personalized item changes the entire tone of a gift – for the better!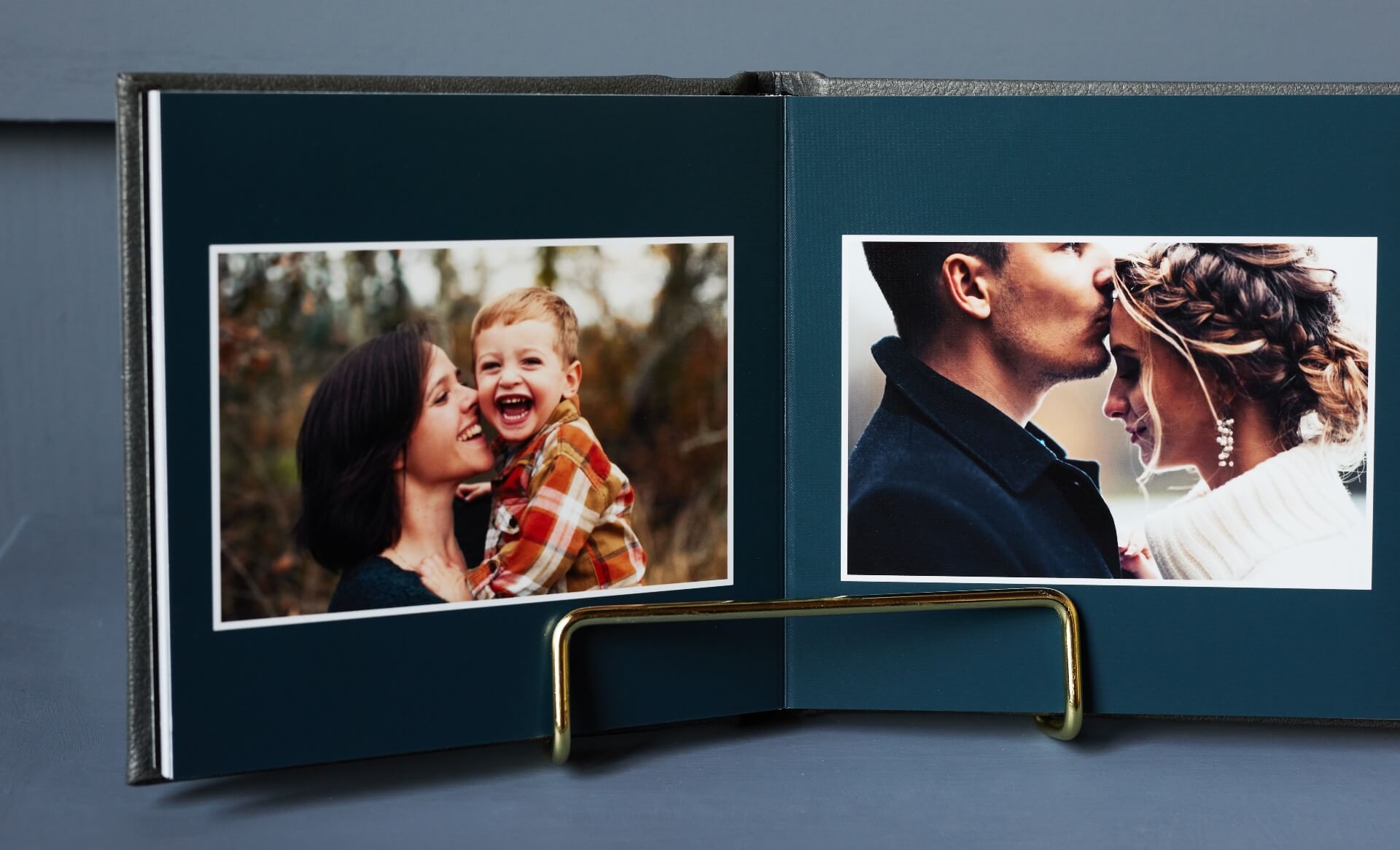 Doing too much, too early.
While you'll definitely be eager to show Mom the custom photo book you made or walk her out to the gallery wall you arranged when she went to bed, both you and Mom will enjoy your Mother's Day gift more if you kick off Mother's Day morning with R&R and breakfast in bed.  She'll never love a custom photo gift more than when she's well-rested, eating a great breakfast, and cozy in bed with the ones she loves most.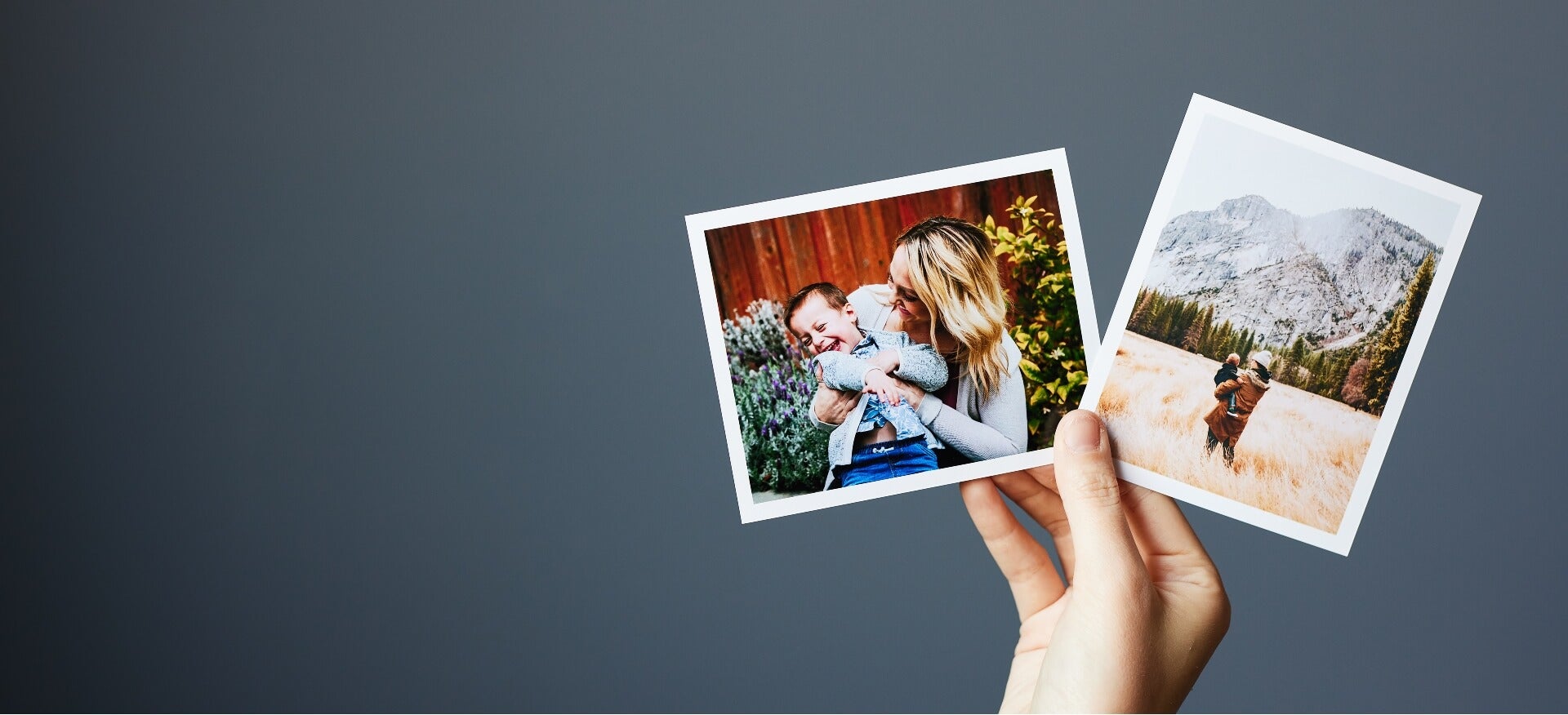 Getting something in the wrong size.
We love Mother's Day photo gifts for a lot of reasons, one of which being their one-size-fits-all quality! Shopping for clothing items can be difficult and lead to bad feelings all around if you over or undershoot the sizing.  Keep it simple, foolproof, and love-filled with custom photo prints! It's a gift from the heart sure to keep Mom's attention on the happiest moments in her life; What's a better gift than that!?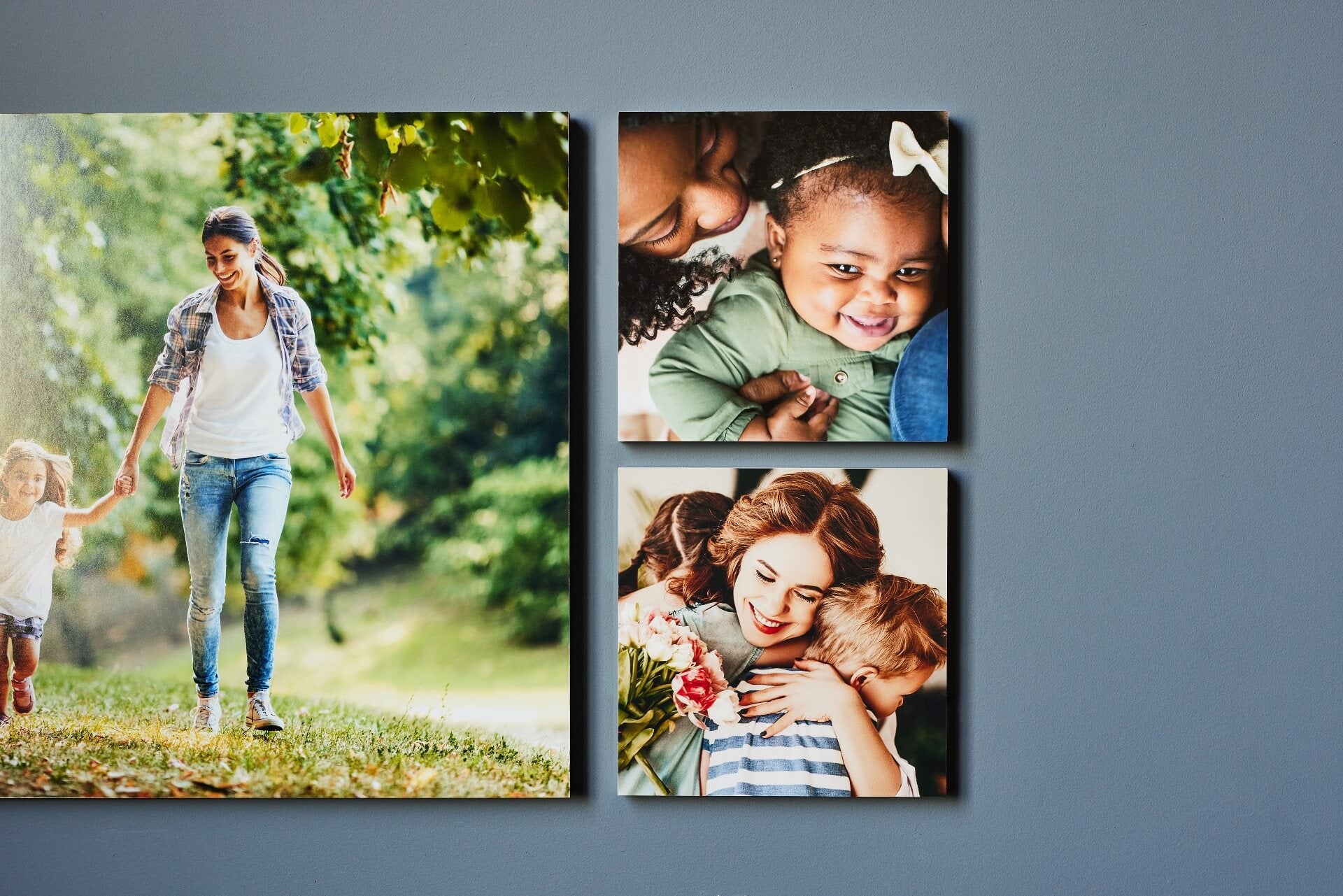 Missing the opportunity to truly express appreciation.
Mom is a superhero; To us, that feels like the most obvious thing in the world. But as a mom, sometimes you don't feel like more than a little girl still figuring it all out, no matter how many years you've been at it! It can be easy to feel like all your effort and sacrifice goes unnoticed – or is more expected than appreciated.
This year, make it your goal to ensure Mom knows, in vivid detail, just how much she means to you.  Don't pass up on the opportunity to celebrate what Mother's Day is all about: your love for Mom. While material gifts like clothing and jewelry will surely make Mom smile, a personalized gift will show her how deeply treasured and adored she really is.
We would love seeing this done in an intentional photo book that opens with a letter to Mom.  Tell her your favorite qualities about her, give her insight into the ways she has positively shaped your life, and remind her of your happiest memories together.
If you're coordinating the Mother's Day gift for your wife or girlfriend, find a cute and meaningful way to involve the kids – no matter their age! If you're gifting with younger kids, have them draw a picture of themselves and Mom to be scanned and printed in a photo book.  Create a mini photo book that lists out their answers to "What's your favorite thing about Mom?" and complement these answers with photographs of your happiest memories.  A small gift that manages to capture the thoughts and love of a mother's children will be something she treasures for her entire life.
---