Your wedding album is the story of your day. Gorgeous photos are only some of the documentation. Your album design and layout is equally important! Find a template and style that highlights the day's best moments. Here, our best-selling options for every style.  
For the Classic Couple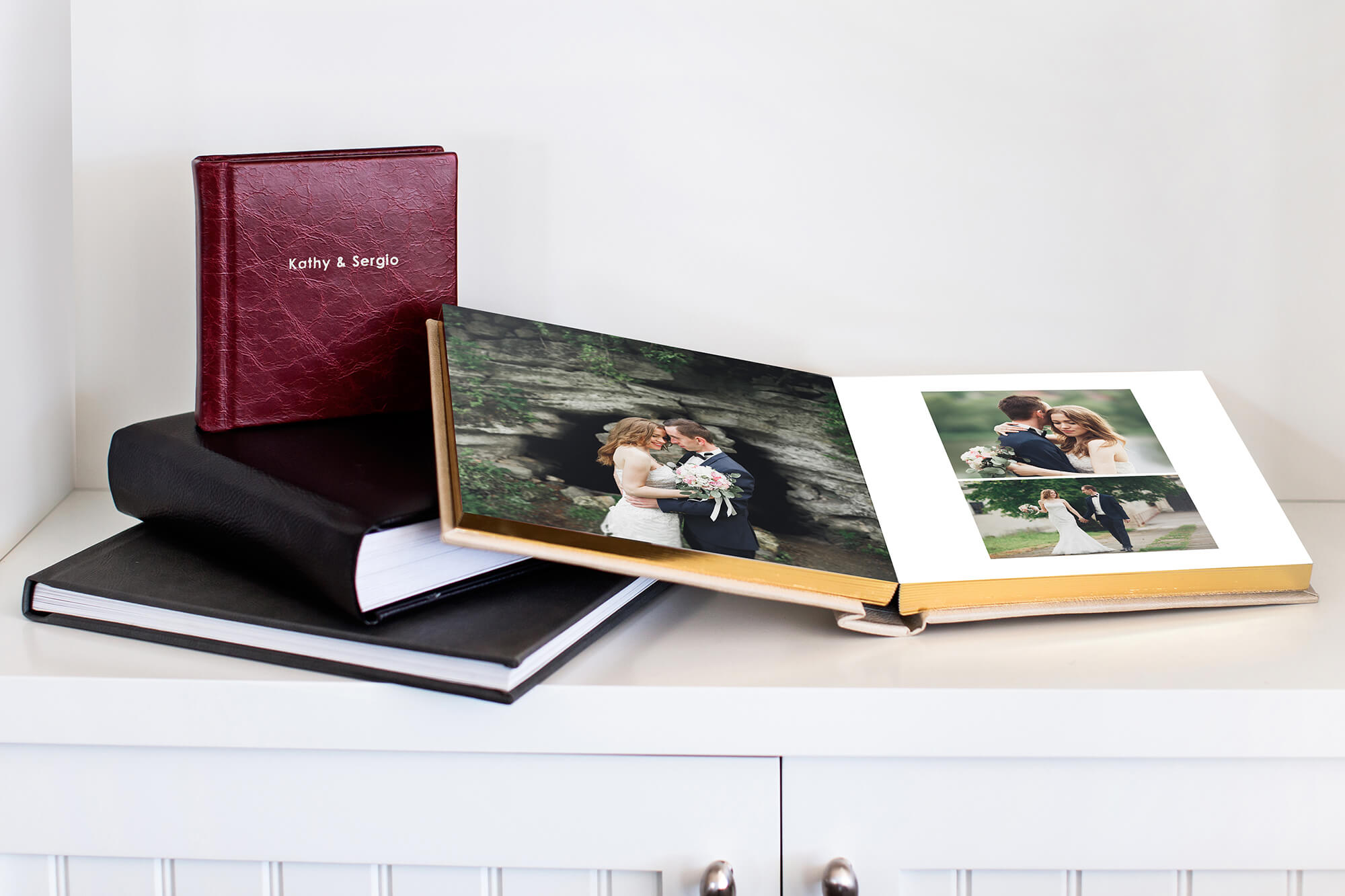 Classic leather and leatherette covers are available in four different colors in genuine leather and 13 in leatherette, as well as portrait, square and landscape orientations with 8 different paper choices for most sizes.
For the Modern Couple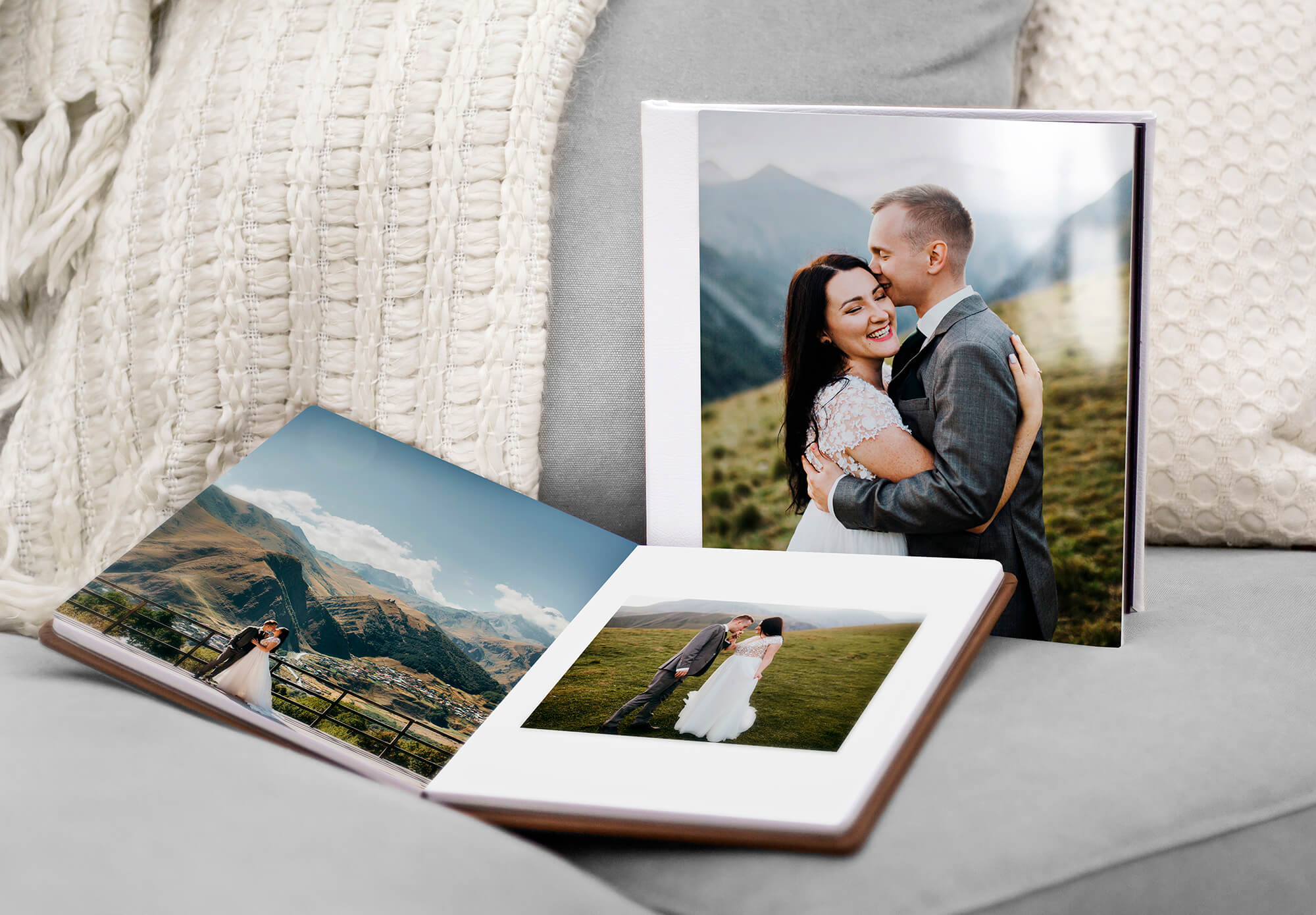 Metal Cover Albums are quite unique with an embedded, high-quality metal print right into the cover. The choices for the metal covers include the full cover, panoramic, or a large or small window. All metals embedded onto the cover have a glossy finish showcasing an enhanced and vibrant image.
For the Boho Couple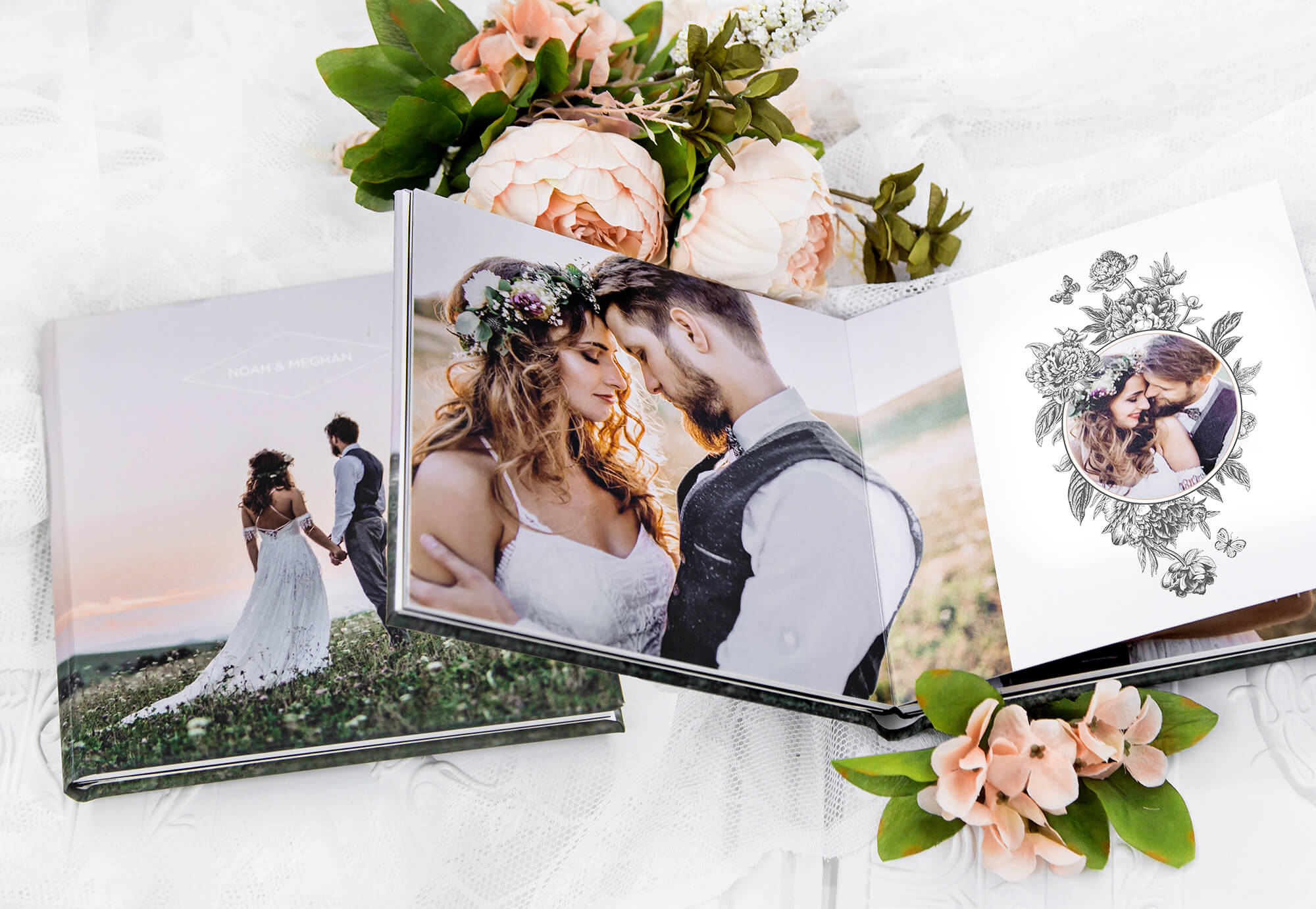 A Hardcover Album allows you to customize your design with personalized touches, such as an elaborate floral or botanical look to complement the boho vibe of your photos. 
How To Choose Photos for Your Album
So how do you narrow down the most important images to make the album stunning? Your wedding album is a story of your day. There is a beginning, a middle and an end. Pick a few images from each category, getting ready, ceremony, formals, favorites of just the couple, reception, and dance. From the favorites of just the two of you, choose a photo that sets the stage and opens the album, then pick one that will close the album. Try to set amount of photos (40 or 50) will help you focus on what's most important.  
Album Extras
Consider making your album special with debossing on the cover for the leather and leatherette covers as well as some of the metal covers.
Gilding on the pages will add that extra special touch. Choose from silver, gold or black.
Finally, don't forget the archival boutique box. Albums should be stored flat and the archival box is the best way to protect these wedding memories.
A few more ideas
Awesome and Unusual Places for Wall Decor
How To Transform Your Collectibles Into Wall Art
Create an Ancestor Gallery Wall With These Tips