The cameras that accompany our mobile phones are more impressive than ever before; But are you making the most of their incredible features?
Whether you're a professional photographer or a casual picture taker, knowing the strengths and abilities of your mobile phone's camera can lead you to some of your best ever photographs.
Ready to learn our tips and tricks?
Don't forget to download our new app and print your best photos right from your phone!
---
Make the most of a phone camera's strengths.
The first tip we give when it comes to taking your best mobile photos is this: work with the medium, not against it.
With dozens of tricks to turn your phone into a mini professional camera, it's easy to lose sight of the unique strengths your mobile phone brings to the table. A mobile phone's ease of use, instant focus, and constant accessibility makes it an invaluable tool. Using it in settings where bulky camera gear would be inaccessible will open your eyes to a new world of photo opportunities.
For example, using a phone to take photographs makes it easier to sneak genuine candid photos – and this is true when photographing both animals and people! While an animal might spook at the unfamiliar sight of a large camera, they're much more likely to ignore a pointed phone camera.
Use your mobile phone to capture life's most surprising moments; The moments you experience without your camera gear at the ready. Say goodbye to the thought of "I wish I had my camera on me," and hello to the thought of "How can I get the best photo possible using the camera I do have on me?"
---
Experiment with different focus points.
Your phone's focus point doesn't always have to be directly on your subject. Tap on bright windows or lights to create alluring silhouettes. This trick will also make the most engaging colors of your photograph pop. In well lit settings, this trick won't change the lighting by much, but can create fun depth of field.
Use this trick to photograph beautiful window views, the gaze of one person onto a setting, and the depth of detailed landscapes.
---
Create wide lens effect with panoramic scans.
Add an engaging edge to even your most straight forward photos by taking them on panoramic mode. Open your phone's panoramic feature, turn your phone sideways, and tap the screen to set the direction of your panoramic scan.
Then, simply click the capture button, scan along the line displayed, and click the capture button to end the panoramic about one-third of the way through. You'll be left with a wide angle photograph of the same content!
There are dozens of creatives ways to use panoramic mode, so we encourage you to continue experimenting with this feature!
---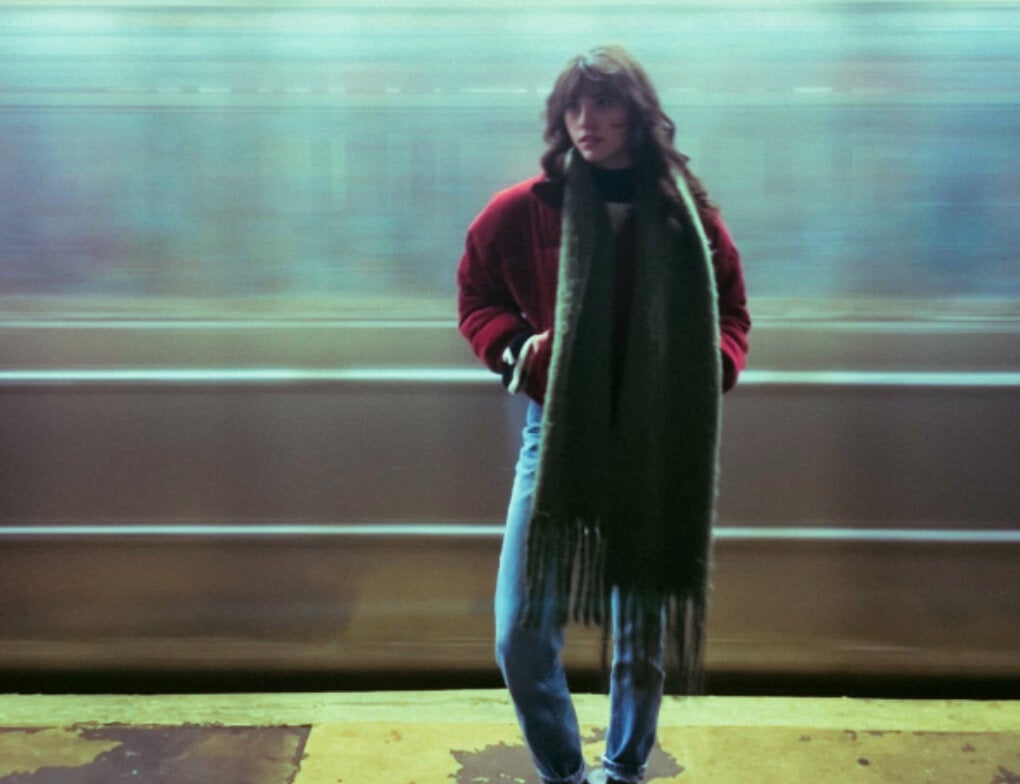 Use the Live Photo feature.
With your phone's live photo feature, you can easily elevate your pictures with long exposure. Have your subject stand as still as possible – or stand still for your photographer if you are the subject! – and snap away. We recommend using this feature in front of a moving background; Cars, crowded sidewalks, and trains all work great!
---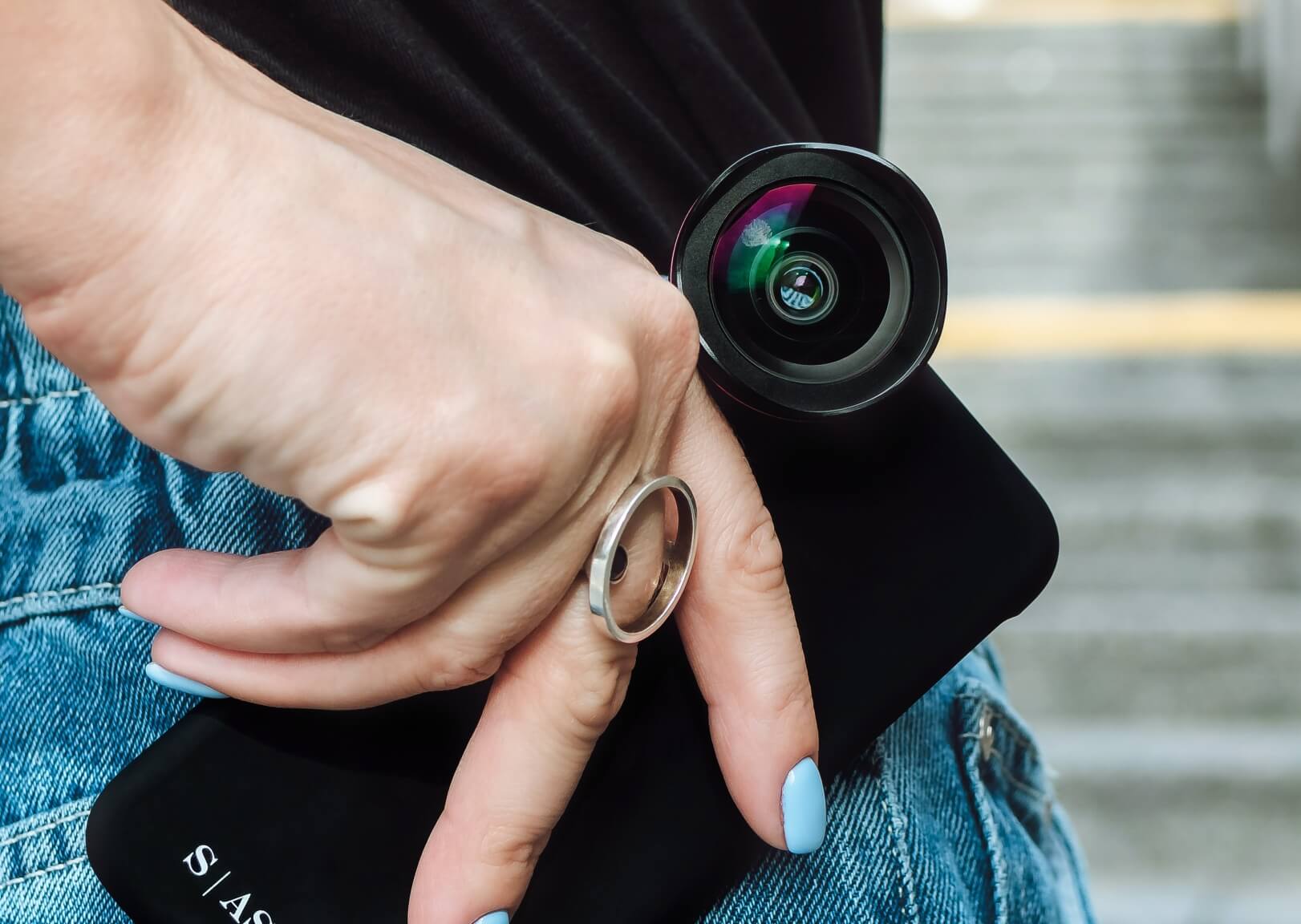 Use clip-on phone camera accessories.
If you're looking to invest in new camera gear but don't feel ready to drop hundreds of dollars just yet, a $20 set of clip on mobile camera accessories is the perfect way to do it.
These lenses screw into a plastic clip that's designed to fit right over your phone's camera. They're easy to maneuver on-the-go and small enough to easily pack in a pocket or small bag. Common lens effects include fish eye, wide angle, and macro lens. These small accessories are a great way to add a fun new layer of experimentation to your photography, and learn more about your personal style!
---
Look through other mediums.
The maneuverability of a phone camera makes it easier than ever to… take photos with another camera! Use a film or digital camera to create dynamic and naturally framed photographs. Not only does this leave you with a unique photograph of its own, but it never hurts to save a few film exposures!
---
Turn grid on and use the two-box rule.
By turning on your phone's camera grid (settings → camera → grid), you can easily follow the two-box rule. This rule encourages you to keep your subject in the screen's two bottom rows. By doing this, you capture a more aesthetic relationship between the subject and the setting. Plus, your subject will look a whole lot better! Win, win, win.
---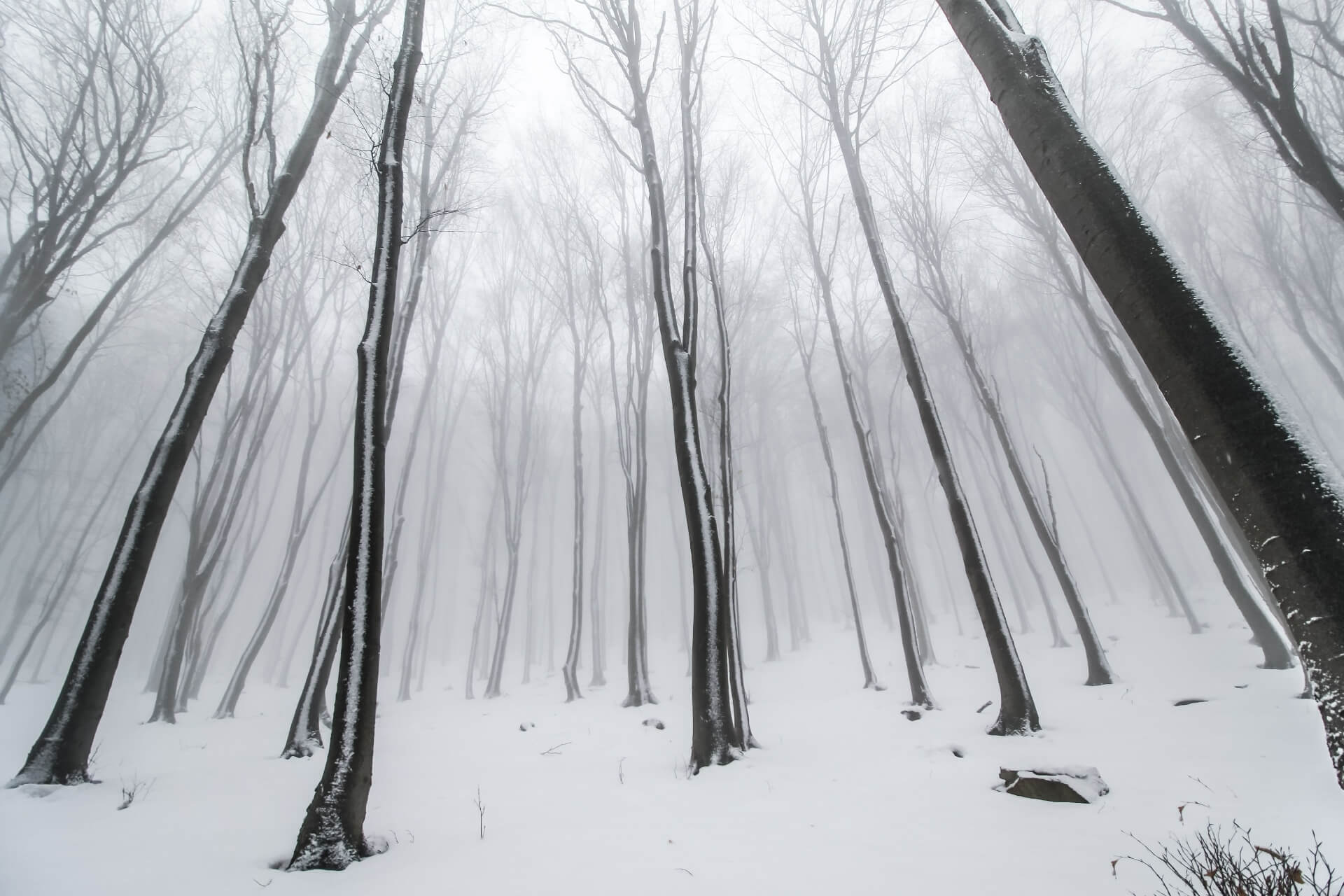 Turn on wide angle lens.
If your phone has a wide angle lens feature, turn it on! Wide angle lenses make it easier to photograph large subjects like tall buildings or other dynamic landscapes. While this feature isn't ideal for portraiture, as it can distort faces, it's excellent for full body photoshoots. It gives an engaging depth to human subjects, making them appear taller and more dimensional.
---
Incorporate projection devices.
Simple tech accessories – that you likely already own! – can open the door to a never ending list of incredible phone photoshoots. Use devices like projectors and TV screens to add a fresh setting and engaging light scheme to your photos.
You can learn the tips for creating your best projector photoshoot here! While TV screens don't have the same strength of light, they're a great counterpart to reflective surfaces. Photograph your subject with a TV screen reflecting off a pair of sunglasses, or even their pupils, to take your mobile portraits to the next level.
---
Turn on flash during sunset.
While flash has the power to derail a photo in, well, a flash, we're willing to make an exception for it. Using flash on a subject back lit by a sunset can help you achieve a beautiful 2000's aesthetic.
---
Self-adjust your aperture.
You can self-adjust the aperture of your photos to add more dramatic and stylistic lighting. Set your phone on portrait mode and hold your finger down on the screen. A sun symbol will appear that can be dragged up and down to manually set your phone's aperture!
---
Find playful reflections.
Reflections are the perfect way to double the excitement of a mobile photo. While reflections are a major asset no matter what you're shooting with, we especially love what they add to mobile photography. Thanks to a phone's dynamic range and maneuverability, you can easily capture reflections from any angle you wish. This makes all the difference when attempting to capture one thing in a reflection, while excluding another. The small size of a mobile phone also gives the reflection of photo gear a more subtle presence, rather than letting it become the main subject of the photograph.
---