Our Wall Design Wizard makes it easier than ever to create gallery displays that turn out exactly how you pictured them. No more manually photoshopping a sample of your design or winding up with a gallery you just don't love; By simply uploading an image of the room you're designing for, you can get a sneak-peek of your gallery before pressing order.
Learn the ins-and-outs of this easy-to-use tool in our Wall Design Tutorial!
So, you've got the tools and you've got the wall space – but what should you showcase?
Check out our absolute favorite wall gallery projects for all the inspiration you'll need to turn images you already have into the wall gallery of your dreams.
---
The Travel Gallery
The world is a beautiful place – and your travel photos prove it! Why keep them stowed away in Facebook albums or camera rolls when you can turn them into everyday reminders of your most breathtaking adventures?
The best part? Watching your travel gallery grow as you continue to explore new parts of the world! Check out our travel photography bucket list for some extra travel inspiration.
The Food Gallery
Take time between bites to turn your culinary masterpieces into beautiful and unique art. It's simple—just print out and frame your favorite photos, then hang them in the kitchen! Check out our tips from the pros for turning food photography into delicious displays.
The 'An Artist Lives Here' Gallery
Turning a digital creation into a tangible print feels great – but turning hundreds of hours of artwork into a gallery that decorates your entire wall is unmatched. Not only does it allow you to view your artistic style holistically, but it shows you what millions of minutes can stack up to: a collection of artworks that you just can't wait for your guests to see.
For the highest quality custom art printing, we recommend printing on our Giclee fine art paper.
The Black and White Gallery
A black and white gallery is a crisp and stylish way to add a personal touch to your space without clashing with your current decor. Mix landscape photos with family photos for a black and white photo gallery that adds both depth and warmth to your room.
The Wedding Gallery
If you've ever planned a wedding, you know what it all comes down to: details, details, details. Relive that just-married feeling with a photo gallery that captures the essence of your special day, from the smallest details that made it so spectacular, to the big moments you'll never forget, and everything in between.
The For-the-Kids Gallery
Even the little ones can have a fun and inspirational wall gallery to call their own! Mix pictures of the family with fun and colorful graphics or inspirational quotes. As your children grow older, it's easy to swap out the artwork and quotes to fit their ever-evolving tastes.
Include them in the decorating process to make it a fun, creative activity the whole family can look forward to when it comes time to refresh!
The Day-in-the-Life Gallery
Small moments can come together to make a stunning statement piece. Turning your simple snapshots of day-to-day life into a gallery display will leave you with a piece of art that feels truly authentic – and what beats art that makes you feel at home?
The Floral Gallery
Add liveliness and color to any room with this easy and elegant gallery trick! Head outside – or make your way to a flower shop in the colder months – and shoot your favorite florals from a range of angles. Print them, frame them, hang them, and voila! – you have yourself a vibrant gallery that gives blossoming life to any room.
Pro tip: Turn your floral photos into acrylic prints for a chic and modern look!
The Ancestor Gallery
Over 26 million people have explored their roots with DNA tests from companies like Ancestry and 23andMe. Now, you can tell your family story with a gallery wall featuring photos of your parents, grandparents, great-grandparents and beyond. It's beautiful to honor your ancestors—and add a personal touch (and conversation starter) to your home.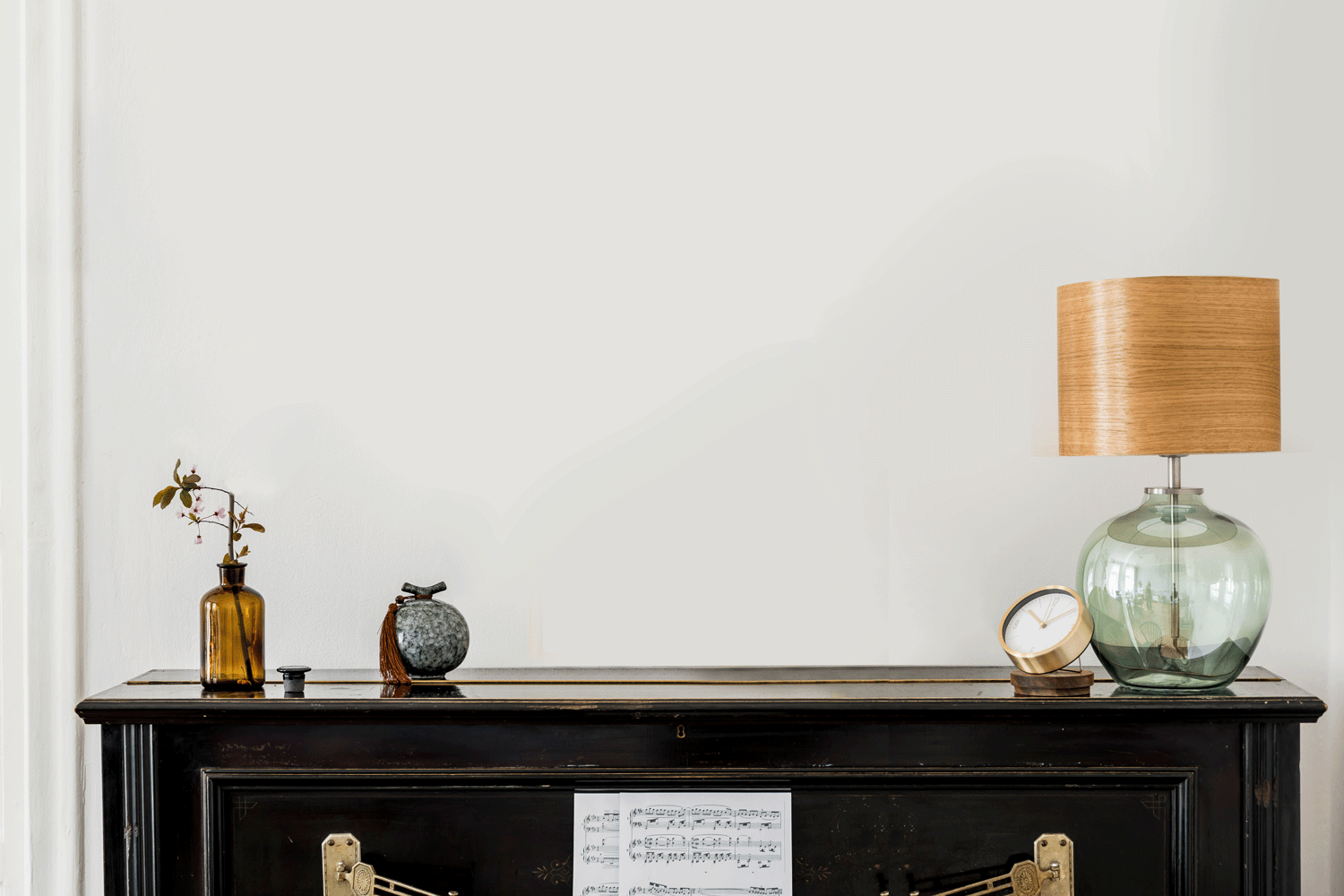 The Music Gallery
"We all have favorite album covers and CD covers that remind us of certain times in life," says Chip Cordelli, a Brooklyn-based collectibles expert, home organizer and interior stylist. "But you can't frame the originals unless you have two copies of the record so you can display both the front and back. That's why it's so fun to photograph them and frame the prints." For CDs, you can shoot them by themselves or experiment with different groupings for a fun collage.
Cordelli notes for finishing touches: "I like a black frame or metal prints for these."
Find more inspiring ways to decorate with your collectibles here!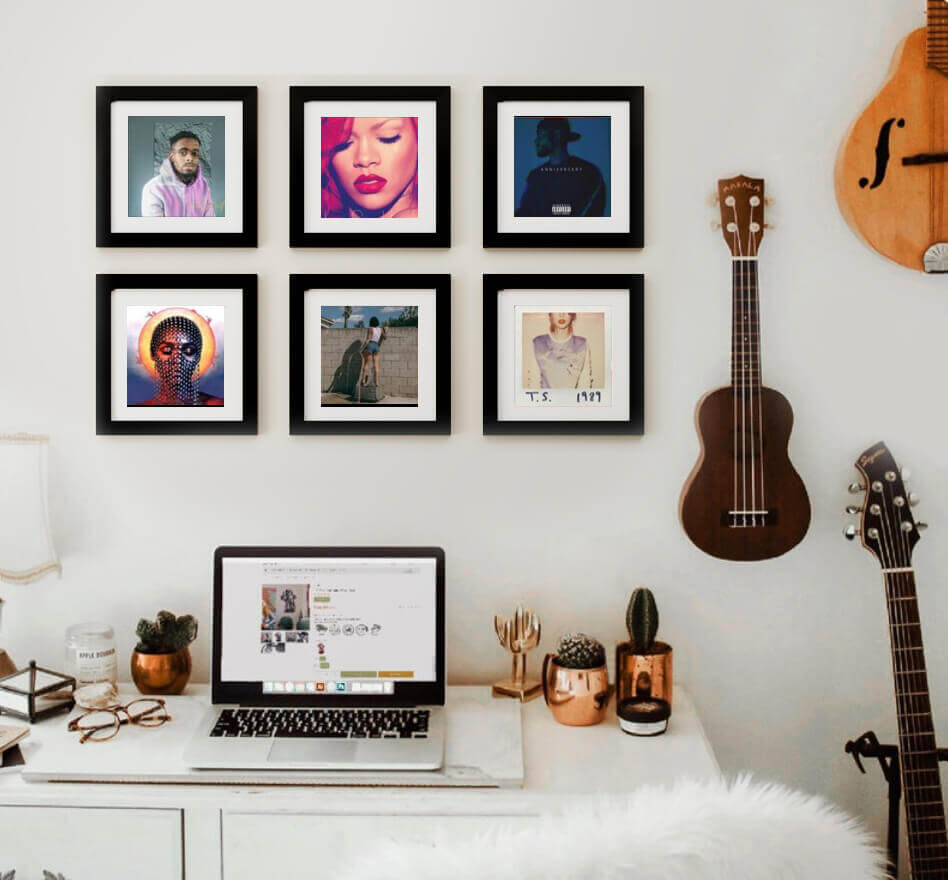 The Mixed Medium Gallery
At the end of the day, galleries are supposed to be fun – that means no rules, no rights and wrongs, no limitations; just decor that makes your space feel like it's truly yours. Mixing mediums is a fun, experimental, and playful way to create captivating and dynamic wall galleries. From arranging metals alongside canvas prints, words alongside art, and pops of color alongside dramatic black-and-whites, mixing-and-matching is as much about the process as it is about the final display.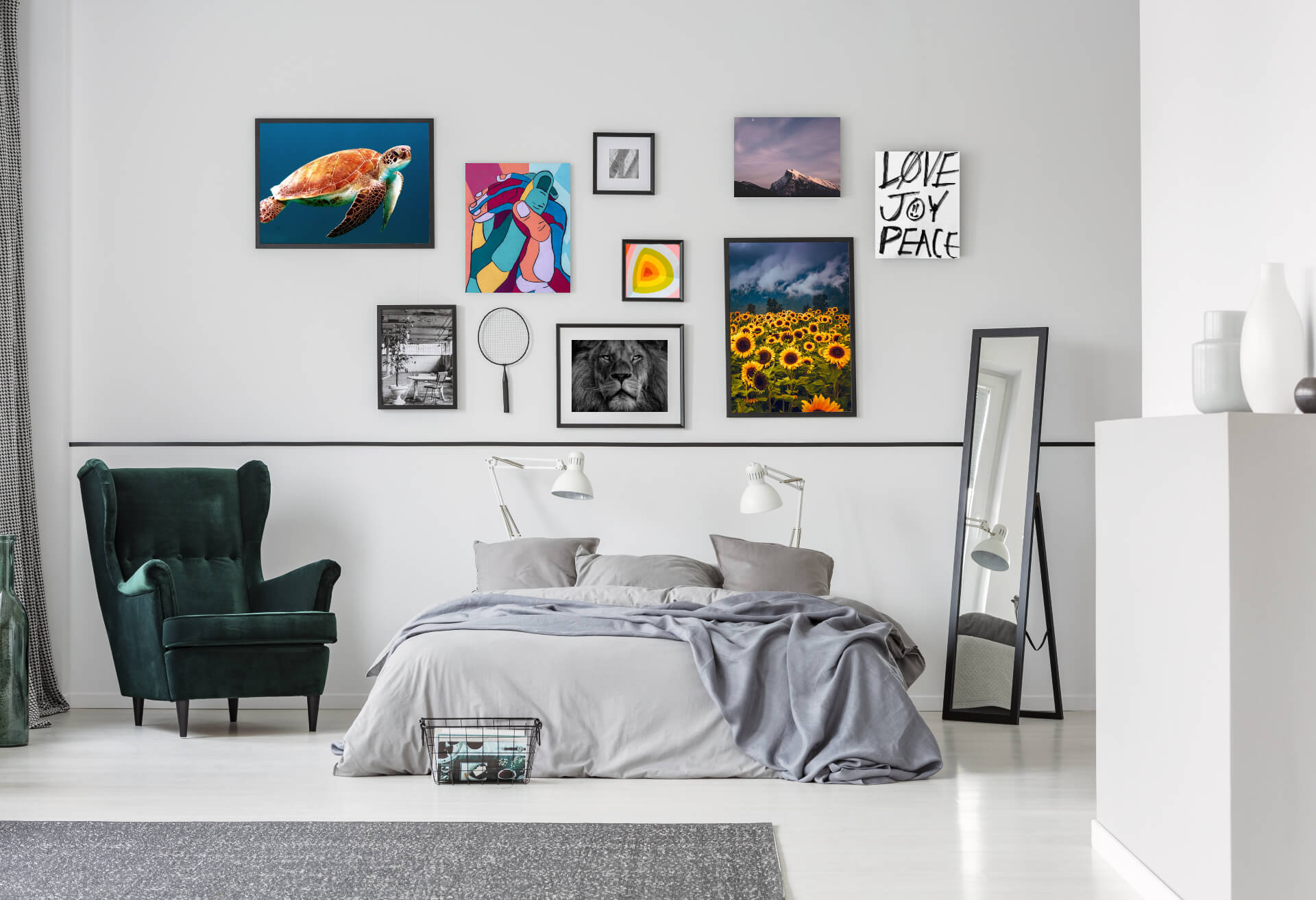 ---
Watch our Wall Design Wizard Tutorial Video for more help on getting started!