Did you know that the inspiration for your next portrait photography project could be sitting right beside you? The household items you already own can be a doorway to new and creative approaches to portraiture. From props that add color to shadow pattern tricks, we've compiled a list of 10 household items that can take your photography to the next level.
Pick your favorites and run with it! We can't wait to see what you create.
---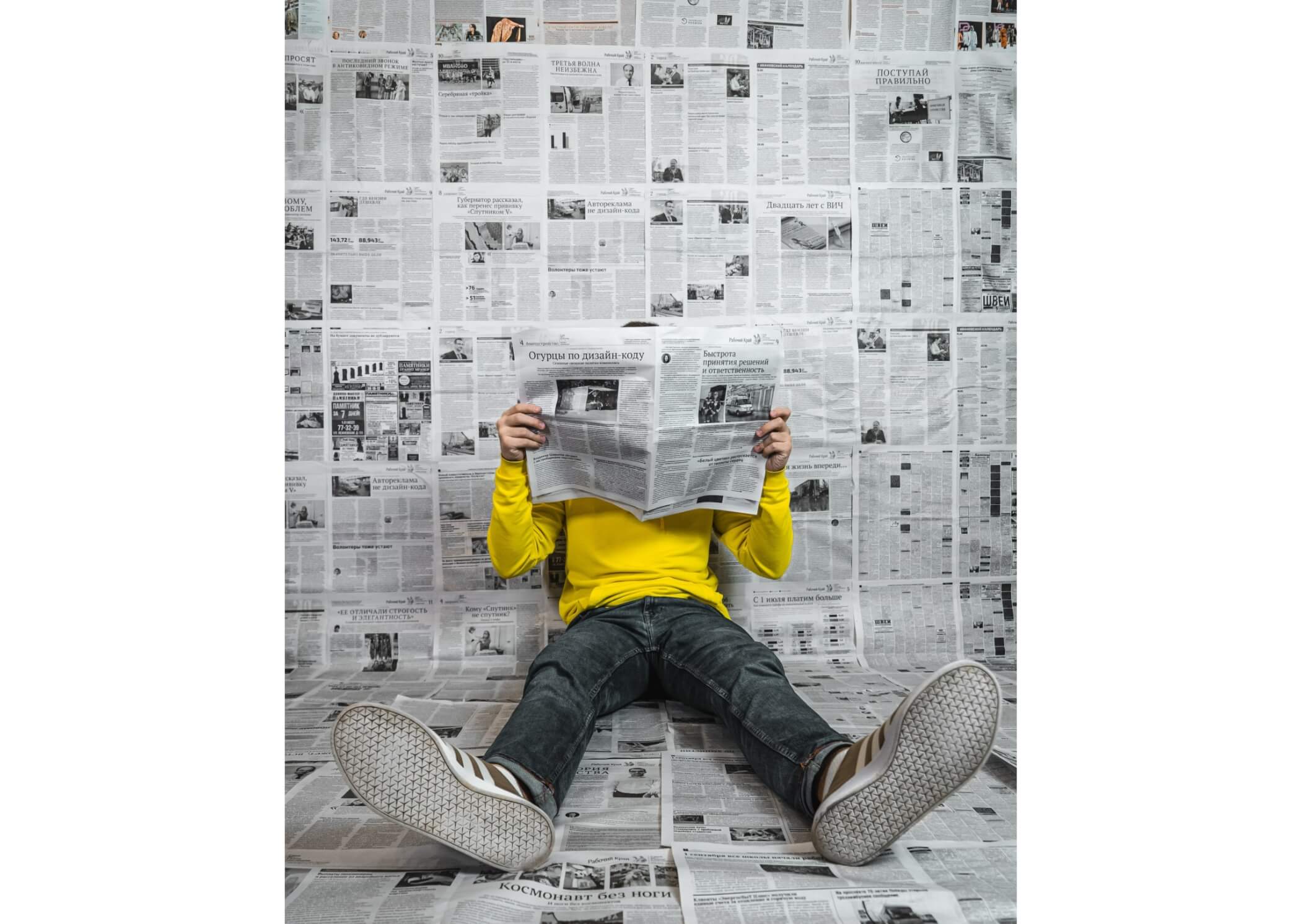 Newspaper
The old newspapers lying around your home are the perfect tool for creating exciting vintage backdrops in your portraits. Tape individual spreads of newspaper on a blank wall, overlapping them slightly, until the entire wall is a collage of black and white stories.
Do you love making statements with your photography? Be intentional about the newspapers you choose to feature in your photo. With some creativity, you'll be able to slip some subtle – or not-so-subtle! – messages into your work.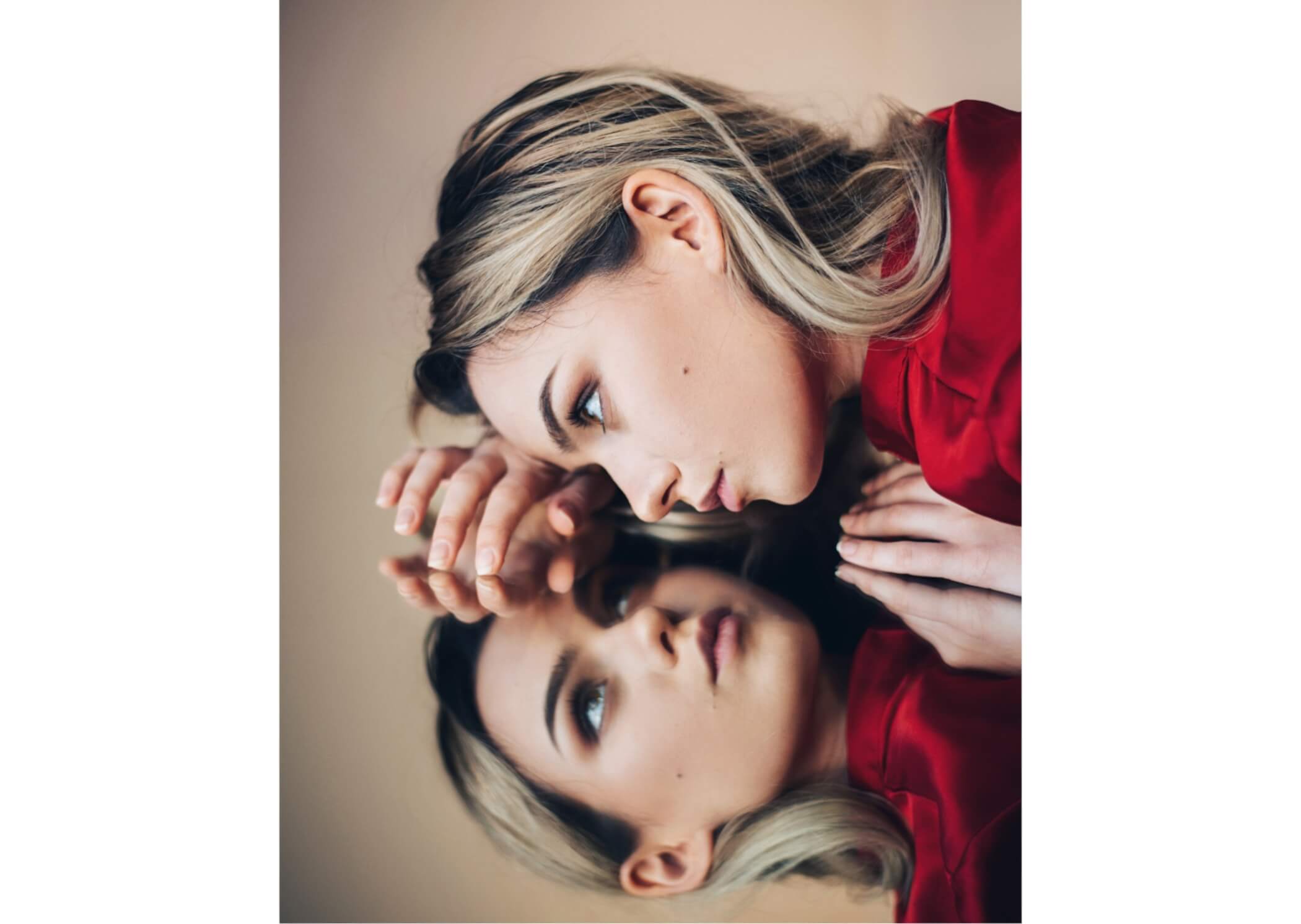 Mirrors
Mirrors are an invaluable asset when it comes to creating dynamic compositions in your portraits, all from the comfort of your home. The list of unique ways to use mirrors in your portraits is endless; You can lay it flat on the ground outside to engulf your subject in sky; You can decorate the edge of your mirror with natural elements to artistically frame your subject's reflection; You can use multiple mirrors to capture reflections of reflections.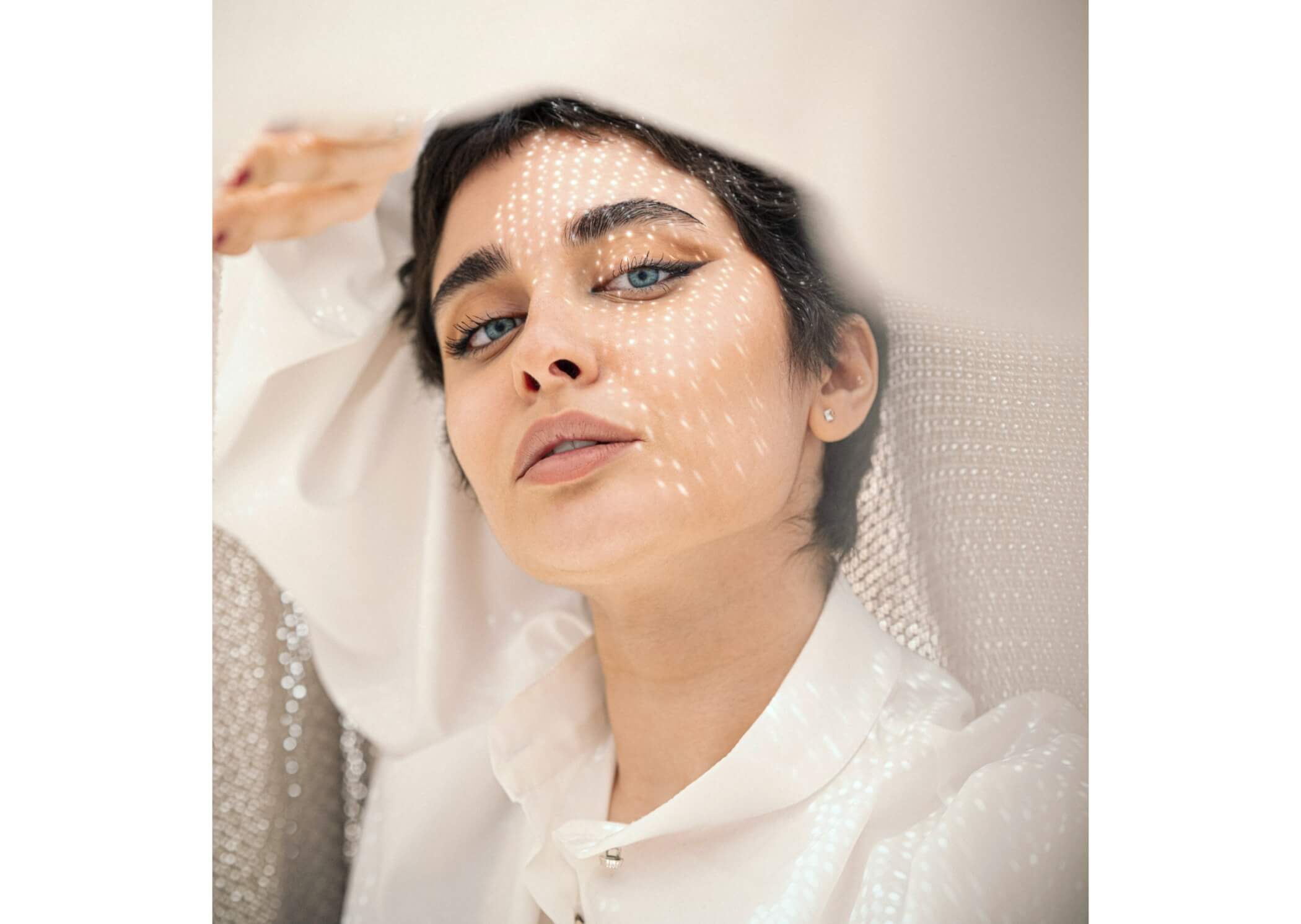 Lace
If you have any lace patterns or material laying around your home, dust it off for your next photoshoot. Holding lace between your light source and your subject – either within the frame or beyond – will result in intricate shadow work. As seen in the photo above, this can add a unique spark to otherwise straightforward portrait work.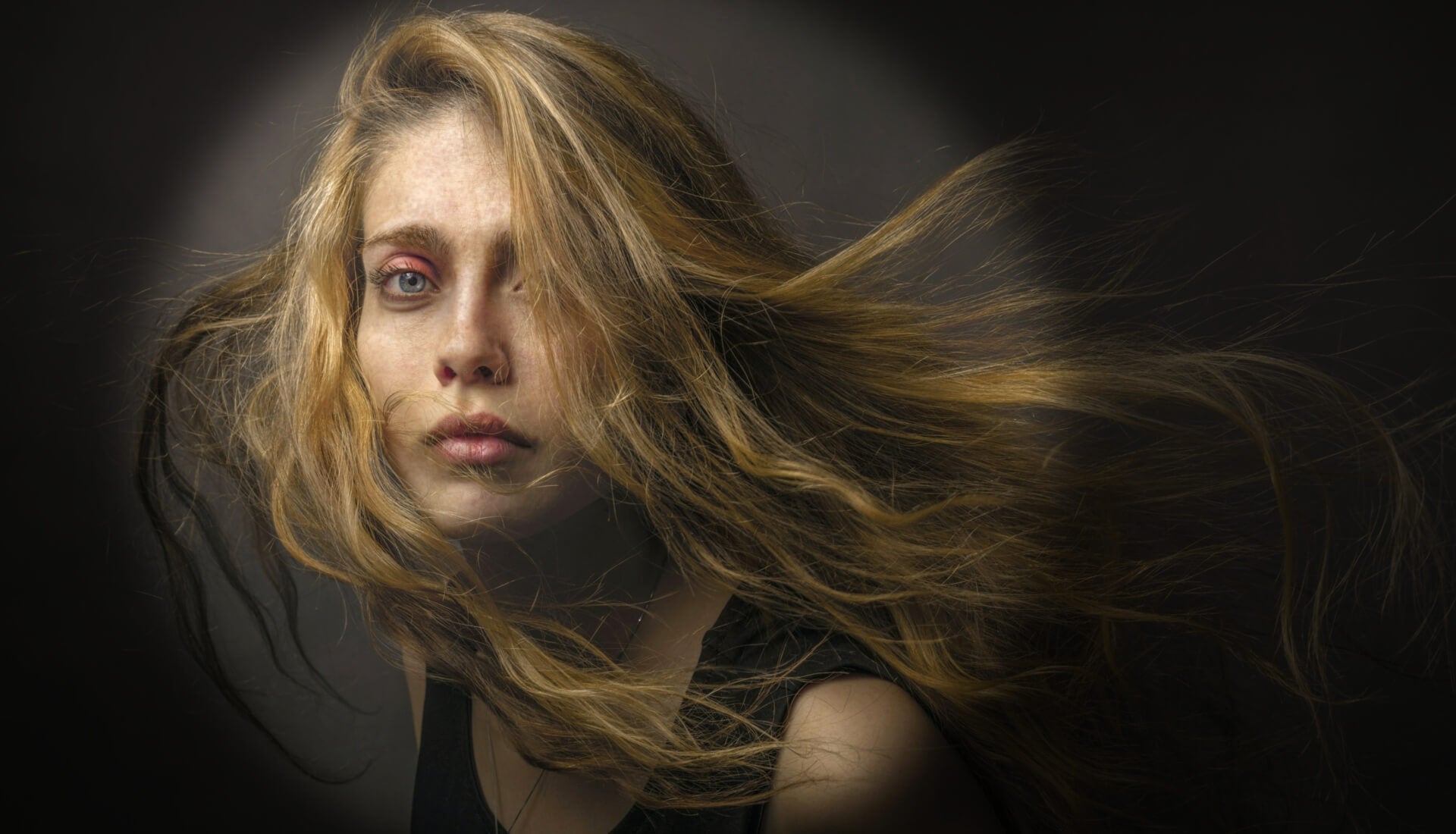 Paper Towels and a Flashlight
Grab a flashlight and a roll of paper towels and get ready for this game-changing portrait trick! Head to a dark room, point your flashlight at your subject, and then place the paper towel role in line with the flashlight. As the paper towel funnels the light tightly toward your subject, they will be framed within a beautiful and sharp-edged spotlight. Experiment with the length of paper towel tube used to create a circle of the perfect size.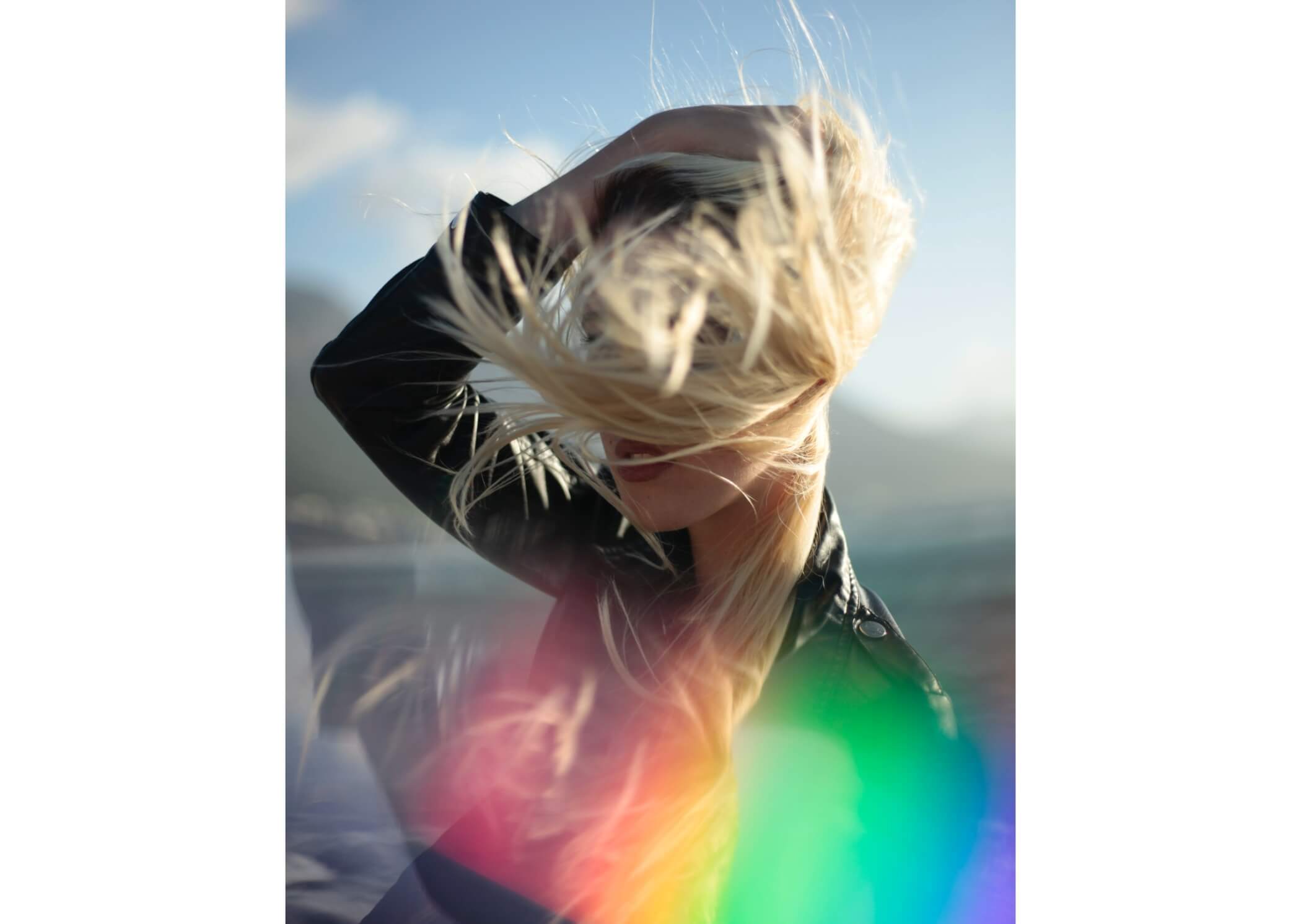 CDs
Did you know your old CDs can be used to elevate your portraits? Their reflective metallic surfaces can create beautiful, colorful prisms when struck with light the right way. Hold one beneath your camera's lens, tilted to catch the reflection of your light source. Watch as rainbow flares appear on your subject's face!
Stockings
Stockings are a simple way to create a dreamy haze in your portraits! Simply slip a stocking over the lens of your camera and use a rubber band or hair tie to hold it taught in place. This trick will give your portrait a true renaissance painting aesthetic.
You can also create a manual focus in your portrait by cutting an intentional hole in your stocking. Place your subject right in that area of the shot to frame them within the romantic haze. Learn the ins and outs of this trick in the tutorial above!
Sunglasses
Capture the world through rose-tinted glasses – literally! Shooting through a sunglass lens is a fun way to explore unique hues and portrait lighting.  You can shoot your portraits with your entire frame taken up by the lens, or with the lens used as a natural framing element.
Take this trick to the next level by shooting through colorful or shaped lenses.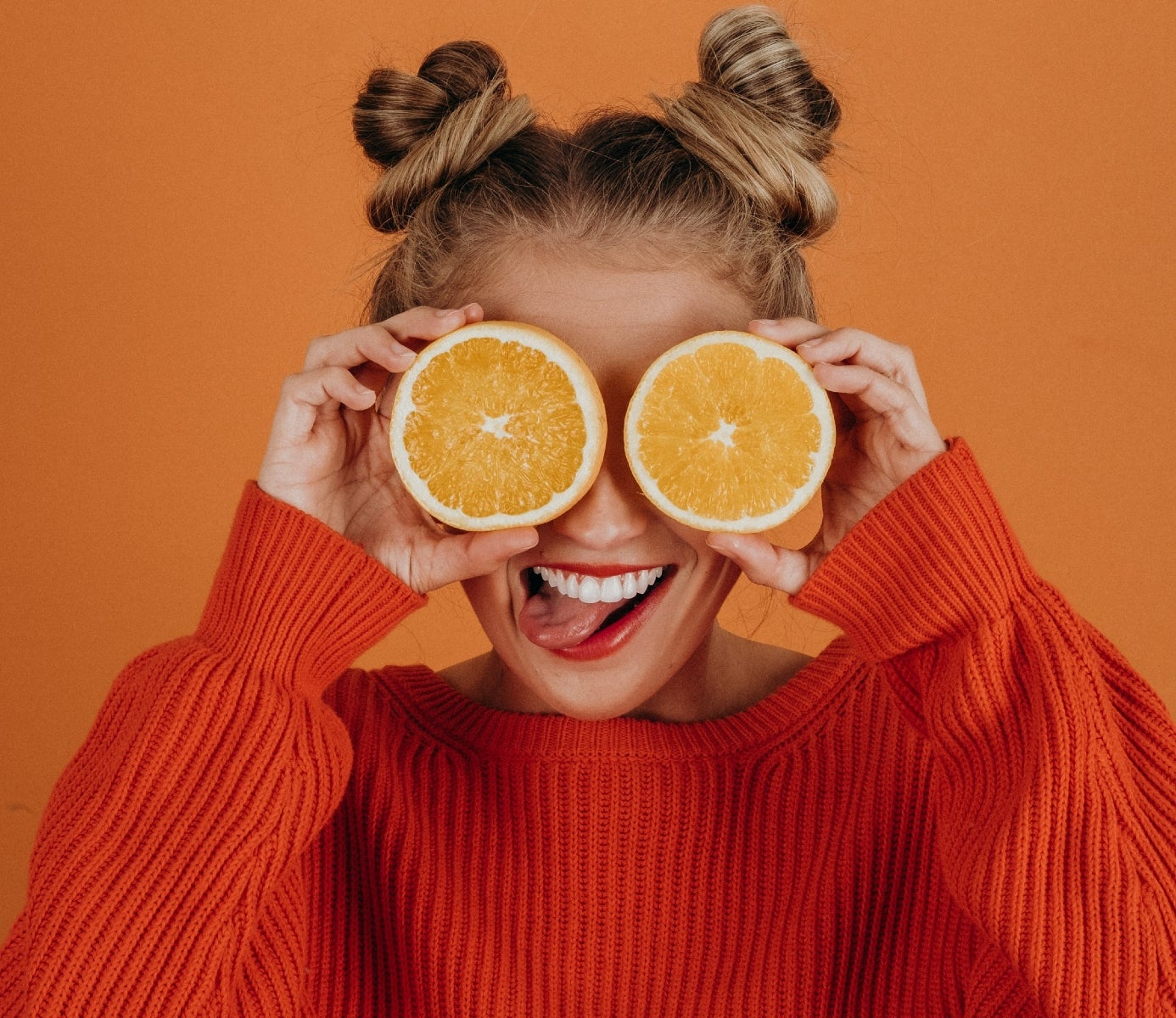 Fruit
To add an easy splash of electric color to your portraits, grab the fruit you have in the kitchen! Some of our favorite fruits to incorporate in portraits are oranges, lemons, limes, watermelon, grapes, and pineapple.
Level up this trick by letting the color of fruits inspire the color-theme of your portrait shoot. Creator Lucy Carpenter's photographs are filled with inspiration for using simple and bold color palettes to elevate a shoot!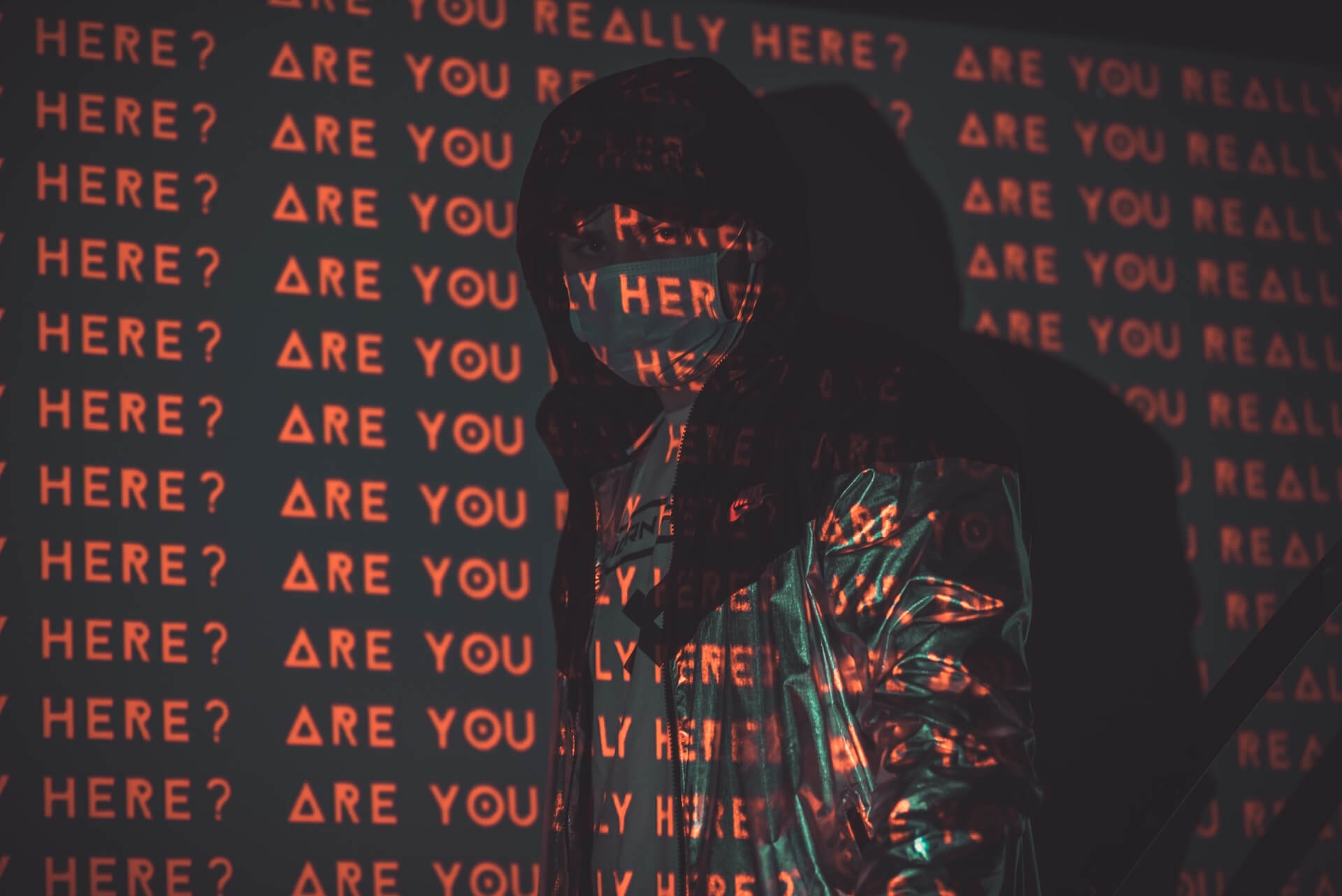 Projectors
The opportunities are endless when it comes to projector photoshoots. If you have an image projector at home, make sure you put it to good use! From lightning strikes to word collages, anything your mind can imagine can be brought to life with projector portraits.
See our full guide for conducting a projector photo shoot here!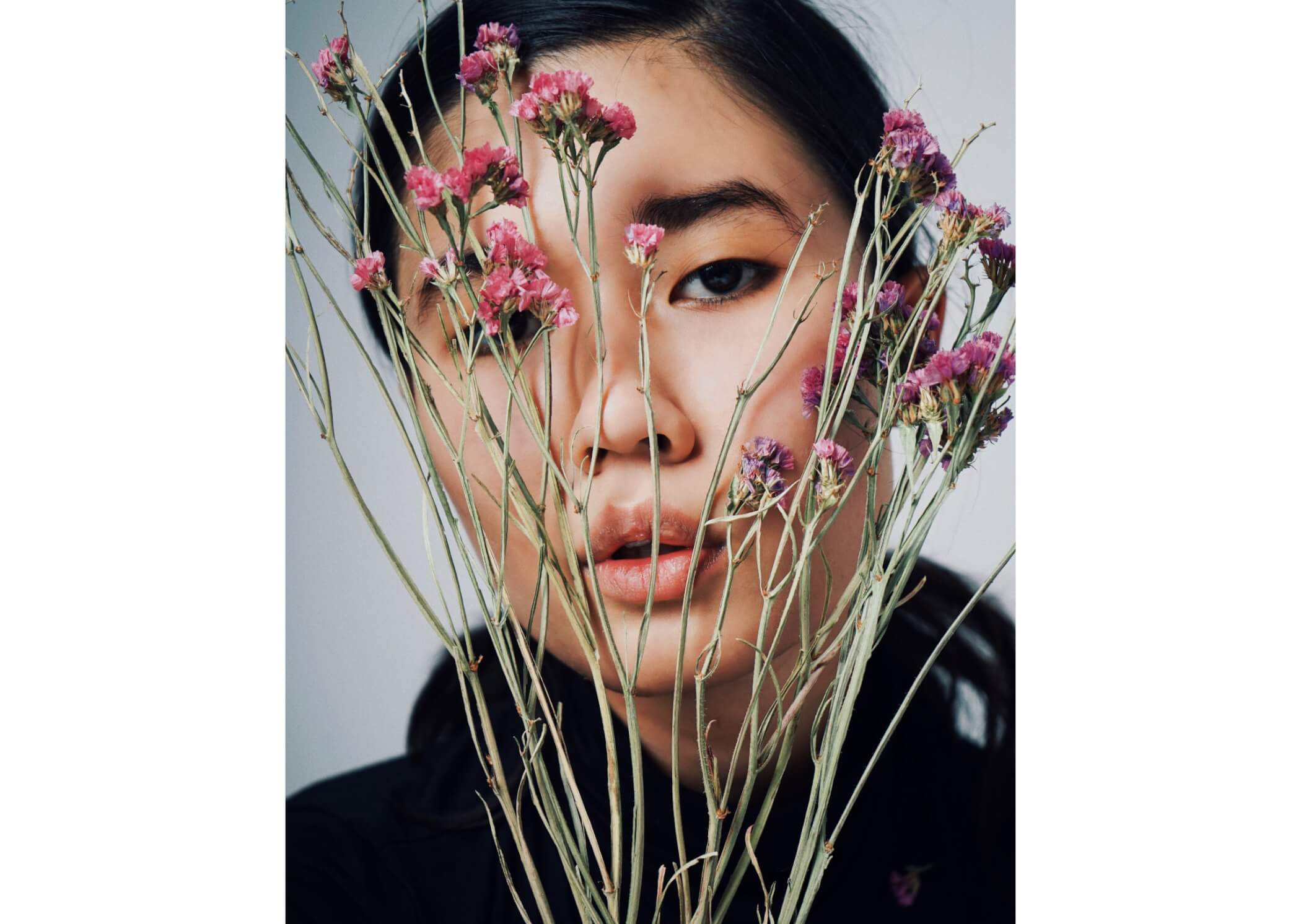 Plants
The plants you have at home, whether inside or outside, can make awesome accents in your portraits. One way to use plants in your portrait work is to naturally frame your subject with them. For example, having your subject stand between the draping branches of a willow tree. This can help create dramatic focus on specific elements of your subject's face. We love seeing this done to put focus on the beauty of eyes, especially when the plant elements are selected for maximum pop. This is demonstrated in the photo above!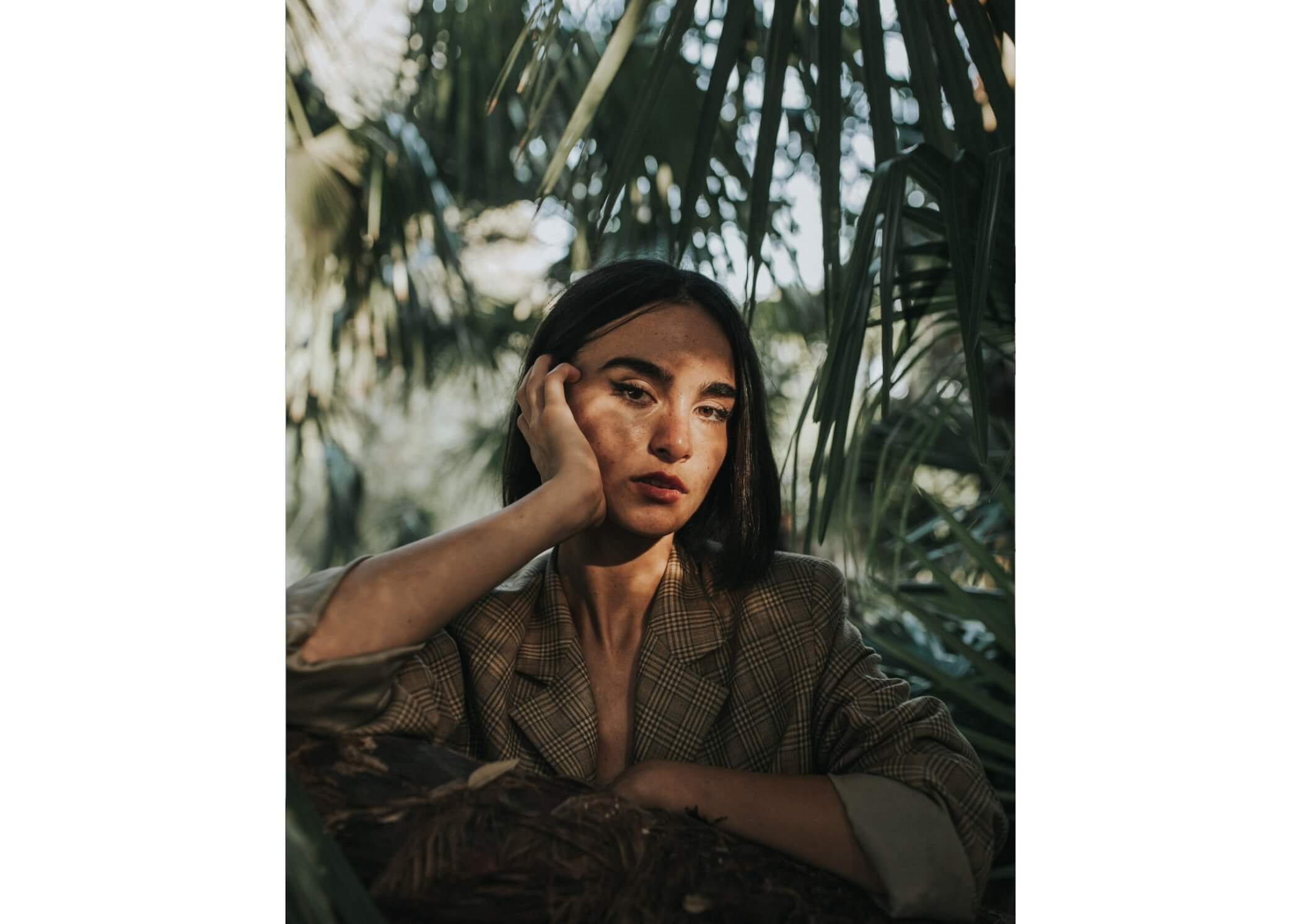 Plants can also be incredible tools for portrait photography even from beyond the frame. The intricate and wide range of sizes and patterns that can be found amongst foliage makes plants the producers of incredible shadows. We recommend using plants of the palm family, such as majesty palms or bella palms. Plants with split leaves, such as the swiss cheese monstera, also have incredible effect!
---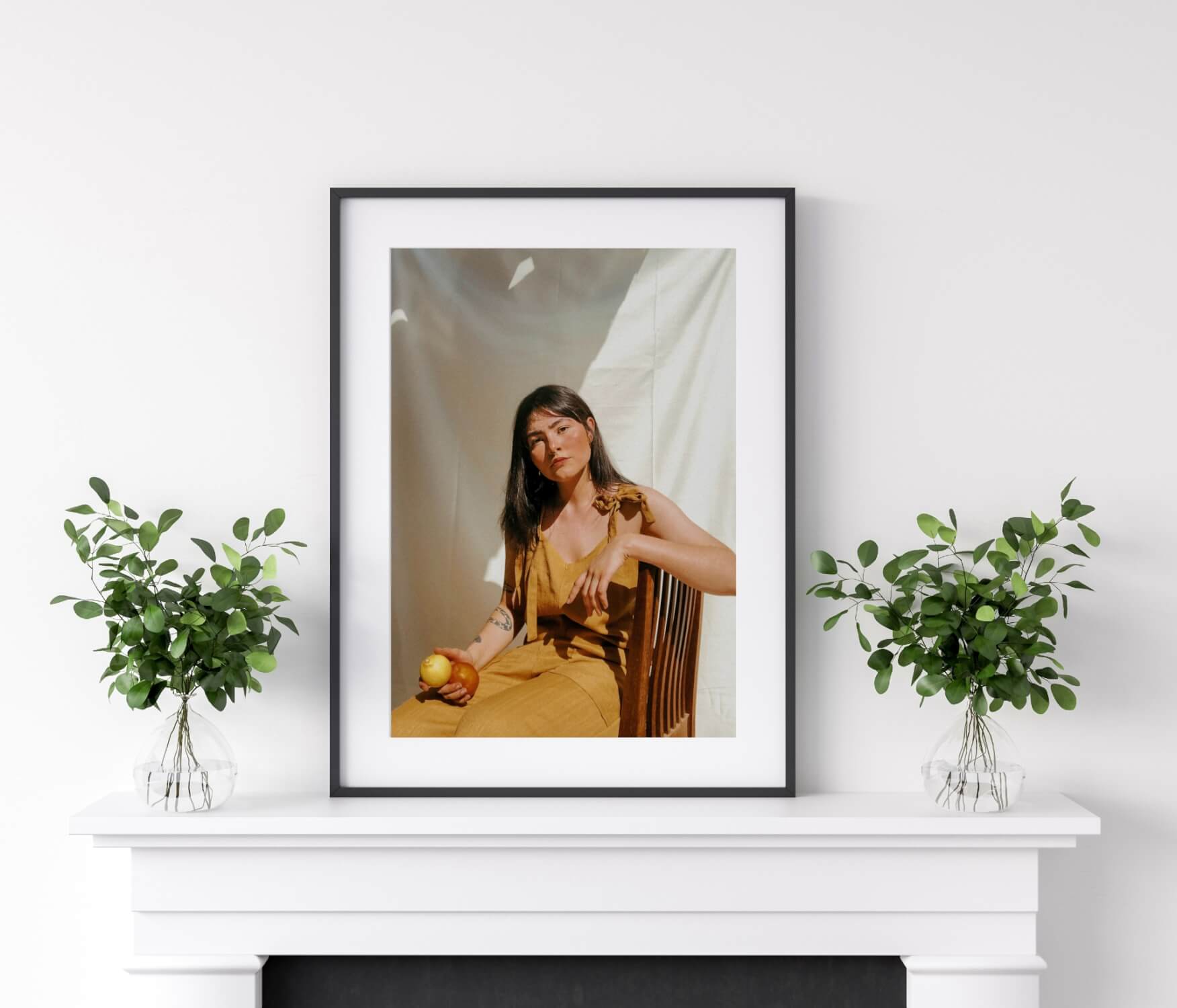 Bring your proudest portraits to life.
Let your proudest portraits speak for themselves by bringing them to life in printed form.
If you're a professional portrait photographer, we highly recommend creating a tangible portrait portfolio. When prospective clients hold your work in their hands, they will be all the more impressed. It will show them that you can truly turn a person into a work of art.
If you're not at a professional level – yet! – seeing your photos in print is an incredible way to learn more about your creative style. Turn your favorites into an inspiration board, study the lighting in your shots, or reimagine the way you visualize a photograph; The benefit of printing as a photographer cannot be over emphasized. Plus, you can print 50 of your favorite images for just $15.50. Ready to take the next step in your photography journey!?