Here are the top 12 for the Your Best Shot 2015 contest by Printique. Each one of these photographers will receive an 8×8 photo book of the top 12 entries. Next, each entrant will supply information about the history of their image and post processing technique.  Before a winner is chosen, the raw file of the winning image will be verified.
We want to thank everyone who submitted. It is a humbling experience to go through all of the 5,000 entries and look at the amazing talent from our members. Each image in the Your Best Shot 2015 contest tells a story. Now you can learn the story of each image and its photographer.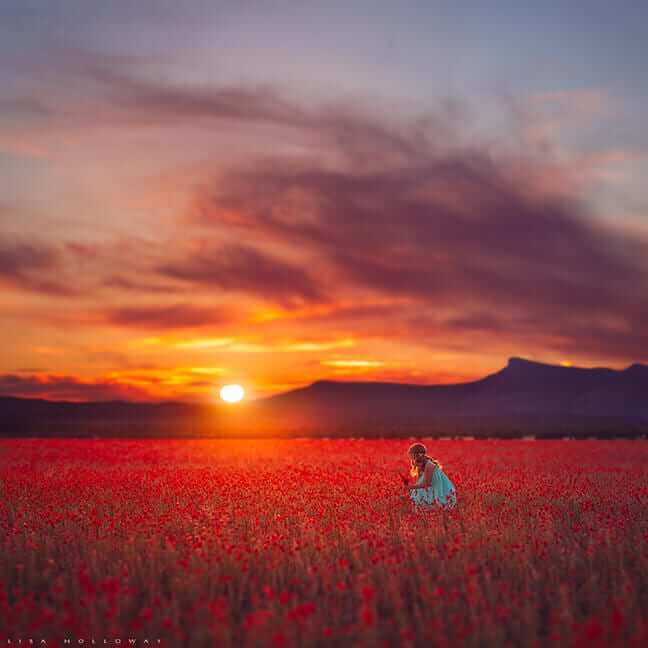 My name is Lisa Holloway, and I am the mother of 10 (soon to be 11 in just a few short weeks) awesome kids and a self-taught professional portrait photographer.  I shoot maternity, newborns, children, families, and high school seniors and work exclusively with natural light.  I have been in business in Northwestern Arizona and the Las Vegas area since 2008.  I did a quick sunset session for a friend's little girl in a massive field of wildflower that my husband found for me.  This was one of my very favorites from the shoot as it shows the vast expanse of this amazing field of flowers.  Little Rylie picking these flowers really puts everything into proportion.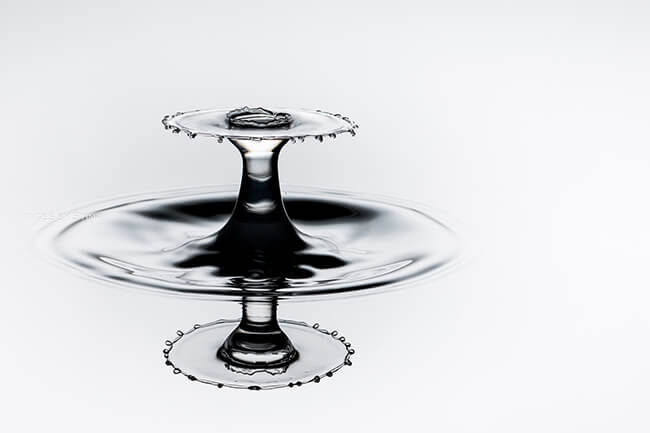 My name is Stina Petersen and I am from Copenhagen, Denmark. In 2013 my husband and I moved to New York City on account of his job. I have a degree in construction engineering and worked for about 10 years as a construction site manager in Denmark. When we moved to New York, I saw it as the perfect opportunity to try something very different. I have been photographing since I was a teenager, and I decided to start up as a freelance photographer. I have only been doing water drop photography seriously about 6 months, but I have done a little bit, with much more simple setups, years ago. I find it very fascinating, that you can freeze the water, in that exact moment, when it looks like an amazing sculpture. I shot the image "Reflecting on Water" in November last year, as part of a series I was making for a calendar, that I produce and sell every year. The camera settings were 0.5 seconds at f/16 and ISO 400. I used a small aperture, for great depth of field, in order to get the whole water formation in focus. It is the flashes, in this case, four-speed lights shooting through the background, that freezes the movement. I used a time machine to coordinate everything, from the camera to the flashes as well as the water drops. I added a few ingredients to the water to achieve the greater viscosity that is needed to produce these shapes. And then I spent two weeks in my office, turned into studio, shooting water drops.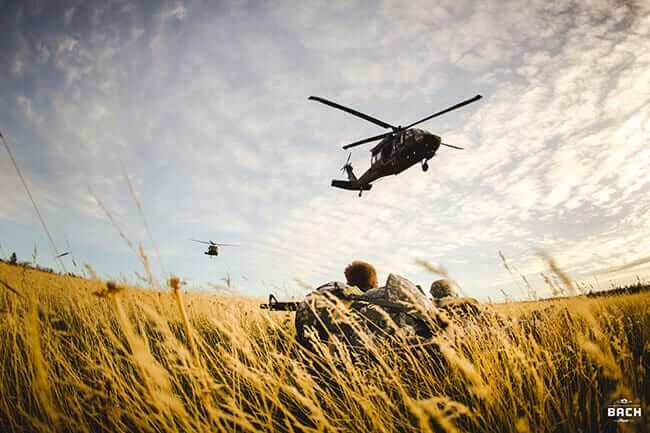 My name is Tyler Rickenbach. Since I was 12, I have known that I wanted to be a photographer. During my senior year of high school, I was introduced to the idea of joining the military, but it wasn't until I went to college that I made the commitment to become an officer in the US Army. During my senior year of ROTC, I had the opportunity to be the Public Affairs Officer, allowing me to capture some incredible training exercises. This picture was taken during a field training exercise 40 minutes away from campus. We were picked up and dropped off by UH-60 Blackhawks to our training site.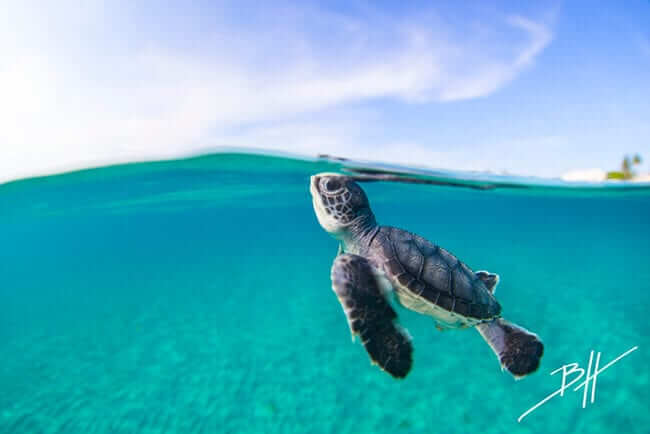 My name is Ben Hicks. While documenting with South Florida researchers a handful of hatchling green sea turtles were given a second chance at life by being released after being stuck at the bottom of a nest. An amazing moment in time, I was able to witness and share.  I often accompany researchers and biologists in Florida documenting their work and conservation efforts to conserve the species that we constantly put pressure on while developing our coasts.  Using these images and the stories they tell, I am able to touch upon many people in realizing how amazing these animals are and how important it is that we keep them around for generations to come.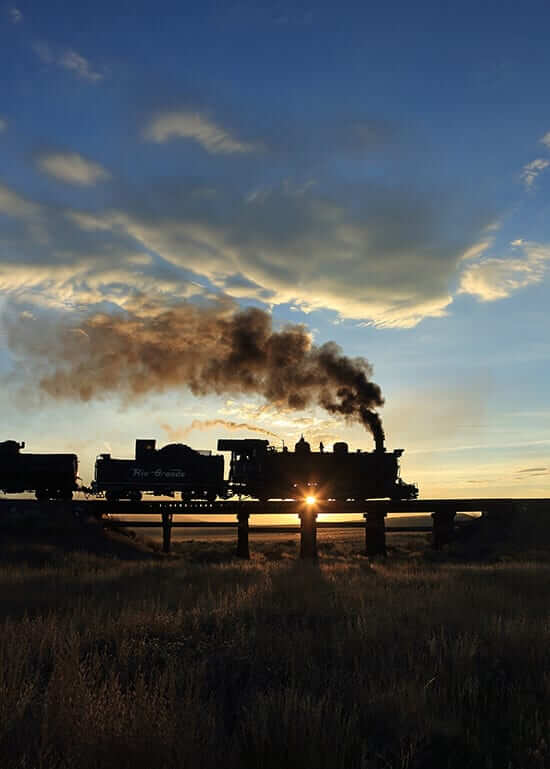 My name is Nathan Zachman.I grew up in rural Kansas. I have enjoyed riding and being around trains from childhood into my adult life. In 2000, I moved to Colorado Springs and became more fascinated with the beauty and history of Colorado railroads. In 2006, I became interested in photography, and began taking photos of trains and became involved in railroad photography charters on various railroads.  I am passionate about sharing a glimpse into history by photographing historical trains in beautiful settings that many never have the opportunity to see otherwise.
The photograph I submitted was taken on a railroad charter on September 30, 2015, near the Colorado-New Mexico state line. This was a three-day trip riding the Cumbres & Toltec Scenic Railroad with a small group of rail fans. On day 3 of the trip we boarded the train well before sunrise, we arrived at a location on the railroad called "Hangman's Trestle" for silhouette sunrise photographs.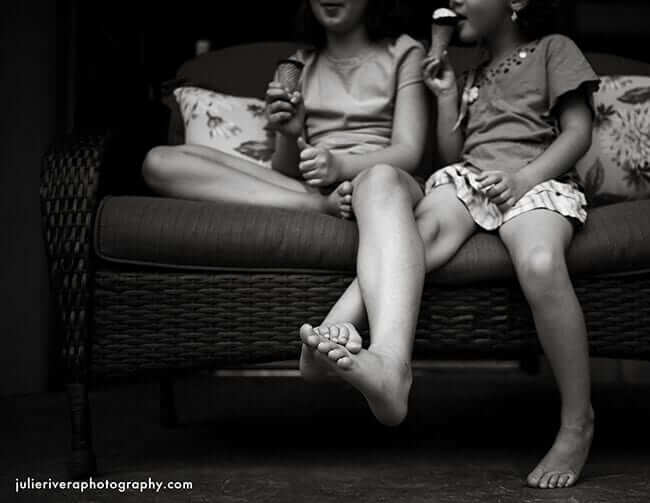 My name is Julie Rivera. . I have loved photography since receiving my very own Pentax K1000 when I was 16. Growing up in a military family, serving in the Navy, then marrying a soldier all afforded me the opportunity to photograph a wide variety of landscapes and people. No matter how far I travel, though, the scenes dearest to my heart are those between my own children. 2015 marked my third year of a daily photograph project. The year's project focused on the unique and close bond between my girls, aged 5 and 9 at the time this image was taken. One hot desert evening, I gave them ice cream cones to enjoy on the back porch and followed them outside with my camera, much like any other day. As they ate and chatted over the treat, their legs unconsciously wrapped around one another. Neither pulled away, neither was distracted by the contact; it was as though they were one. And I knew I had my moment.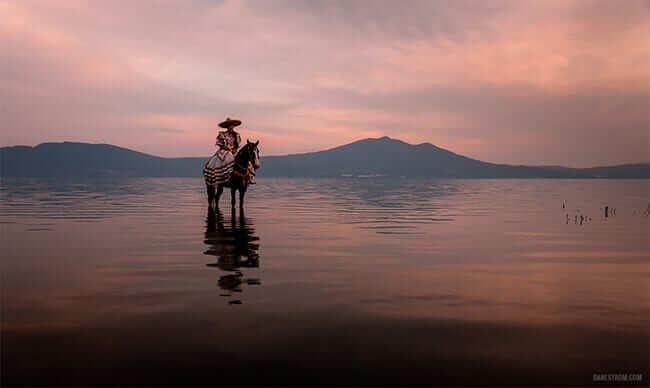 My name is Dane Strom. I'm a web developer and photographer who's lived in Jalisco, Mexico since 2010. The image is of Jacqueline Gómez, a cowgirl from the town of Ajijic who agreed to pose for me one evening last April. She showed up with two of her horses and wore traditional es caramusa dress with a typical color and style for the area. In the photo she's riding a dancing horse in front of Mt. Garcia on Lake Chapala, Mexico's largest freshwater lake.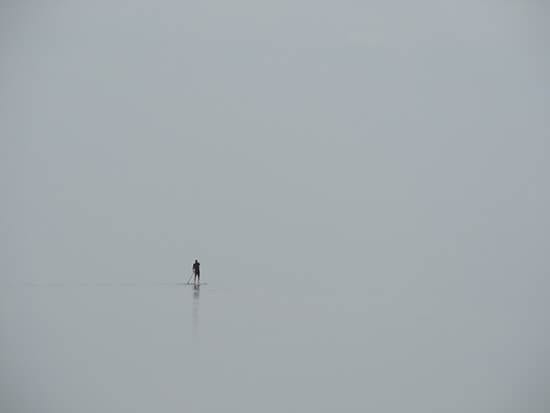 My name is Paul Krasucki. I am an avid kitesurfer and Cape Hatteras is one of my favorite destinations. It is usually very windy in April and Pamlico Sound is full of brightly colored windsurfing sails and kites. That day there was no wind at all. We were sitting with friends on the porch of the rented house gloomily watching glassy water and gray sky. There was no boundary between the sky and the water, all was gray and still. Suddenly a lonely paddleboarder emerged in the distance slowly gliding across the bay. It looked unreal, there was a sense of incredible stillness, peace and loneliness in the air. I pulled out my Nikon and took a few shots. This one became my favorite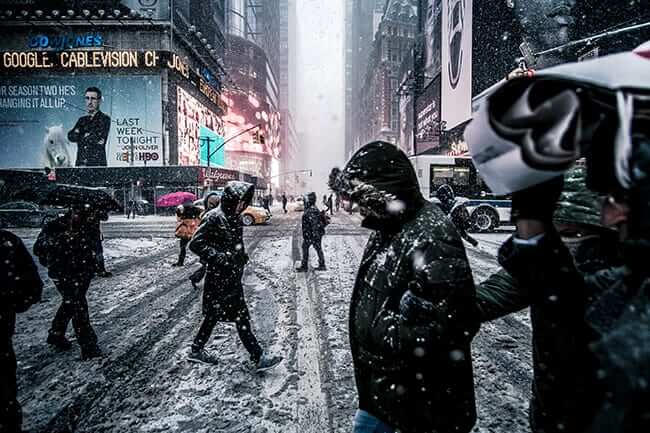 My name is Ryan Budhu. I am a life-long New Yorker, born in Queens but currently living in Midtown East. I also work as an attorney for the City of New York, where I help review and craft the City's legal policies. My main focus is on domestic counter terrorism and law enforcement reform. As seen in my photography, I have a keen interest in urban planning (involving the overall physical structure of the City) and urban sociology (the underlying culture of the City). I have been shooting for approximately six years and I mainly shoot cityscapes but also do my street photography. I took this photo on January 26, 2015. I love taking photos of NYC in the snow as the weather conditions always transform the City. At the time when I took this photo, my entire left arm was in a cast as I had undergone open reduction internal fixation surgery on my left wrist. In order to keep my cast dry, I wrapped a plastic bag over my arm. Because my Fujifilm X-E1 wasn't weather resistant, I also wrapped the camera in a plastic bag, with a hole for the lens (a poor man's weather sealing), over my X-E1. I used a Samyang Manual Focus 12mm f/2.0 lens for this shot. I love this intersection, which is at 42nd Street and Seventh Avenue, and wanted to frame the image with the figures in the billboard, which match the mood that the wet, slippery, and cold conditions portray. After I selected the location, I opened up the aperture to f/2.0, pre-focused the lens, and waited until this decisive moment occurred.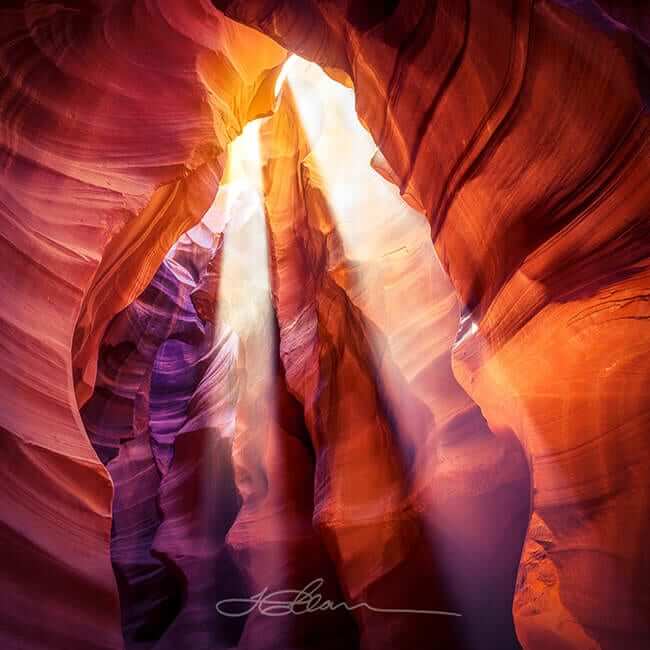 My name is Torrey Gleave. I'm originally from Ogden Utah now in Salt Lake City. I've been shooting for about 4 years now. My preferred genre is landscape. I don't get out to shoot nearly as much as I should or want to – work and life, you know how it is. I love photographing landscapes. I love everything about it. From the adventure and excitement of the journey to the serenity and peace of taking in the moment. From the breath-taking scenery and new experiences the world has to offer to the challenge of getting the perfect shot. I even love processing those shots. In my mind, there are very few things that compare. To master this craft is my ultimate goal.
This image is titled, "The Pillars." It was taken in Upper Antelope Canyon in Page, Arizona. This place is magical. A must see!
I stitched 5 images together to create a pano for this shot. After I had the final image done, I realized it wasn't what I wanted so I started playing with it. After a while, I found I liked this square crop much more than the original. To me it was more interesting, artistic and true to the idea of what I originally wanted from the image. It took me quite a while to get this image where I was happy with it. It has become one of my favorite images I've ever taken.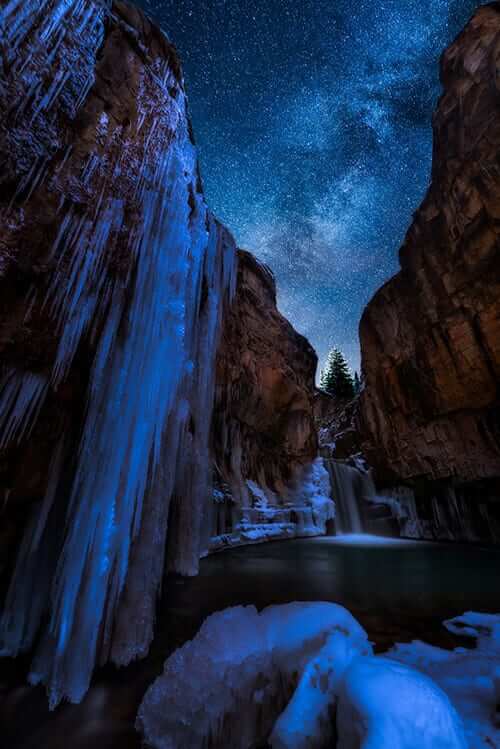 My name is Matt Payne. I'm obsessed and passionate about landscape photography. I began and refined my craft on the slopes of Colorado's most difficult mountain climbs and have since honed my vision and skills and am working diligently to bring myself to new levels. In 2014 I moved to Portland, Oregon and enjoyed photographing all of the wonders that Oregon has to offer, including waterfalls, rainforests, mountains, lakes and beaches! In late 2015 I moved back to Colorado to reside in the town of Durango at the base of Colorado's most amazing mountains.
When I moved to Durango, Colorado in November, I was given an introduction to the area by long-time resident and fellow photographer, Patrick Dillon. He showed me the location of this waterfall and I just knew it would make a powerful composite with the Milky Way blended into the background. I shot the photo with that artistic vision in mind the whole time. After shooting the waterfall, I came back to the area and photographed the Milky Way looking in the same direction. I then blended the Milky Way into the waterfall image.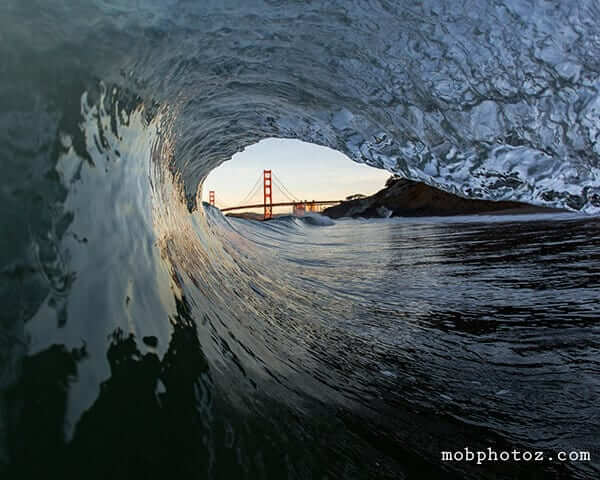 My name is Matt O'Brien. I'm a 22-year-old photographer based in San Francisco, CA. I shoot mainly surf and landscape work, This images was shot at 7:19am on a cold fall morning, all the conditions came together to produce epic conditions. I've been trying to frame the bridge outside of the barrel for a long time and finally happened this morning.
 The winner will be announced April 11, 2016. Good luck to everyone.