Dear Younger Me,
I wish I would not have missed out on all the opportunities I had to take pictures with my kids. I wish I would look at myself the way my kids see me. They don't care about my weight, my hairstyle, or what I'm wearing. I"m theirs, all theirs and they love me unconditionally. I wish I would have been confident enough to realize this years ago. I made too many excuses to not get in the picture and too many excuses why later would be better. Later became 15 years and now I'm wiser.
It wasn't until I started to slowly lose my own mother to Alzheimer's that I then understood the importance of photos and prints and being present. My eldest asked me if I would one day be like nana and forget them. I was speechless and really had no answer.  It was one of the moments in life where everything snaps into focus. The truth of the matter is, that yes, I will probably succumb to Alzheimer's at some point like my mother and grandmother. A wave of sadness washed over me thinking that I wasted so much precious time by not being in the picture. I'm leaving my children so many photos of them and their days as kids and pre-teens and teens but I was there every step of the way, every day and I'm not anywhere in those pictures.
So, I got selfish and decided it's never too late to get into the picture. Just do it. I wanted to take a bucket list trip with my kids overseas so we did it, and I did not let the voice inside my head stop me from getting in those pictures.
I have to take the picture – no one else will.  We used a selfie stick and I also asked strangers to help.
I'm tired. I faked it. Slapped a smile on and it took me seconds to take the picture.
My hair is a mess.  I bought a hat.
I don't have makeup on. I took pictures a little further away — but I was still in the picture!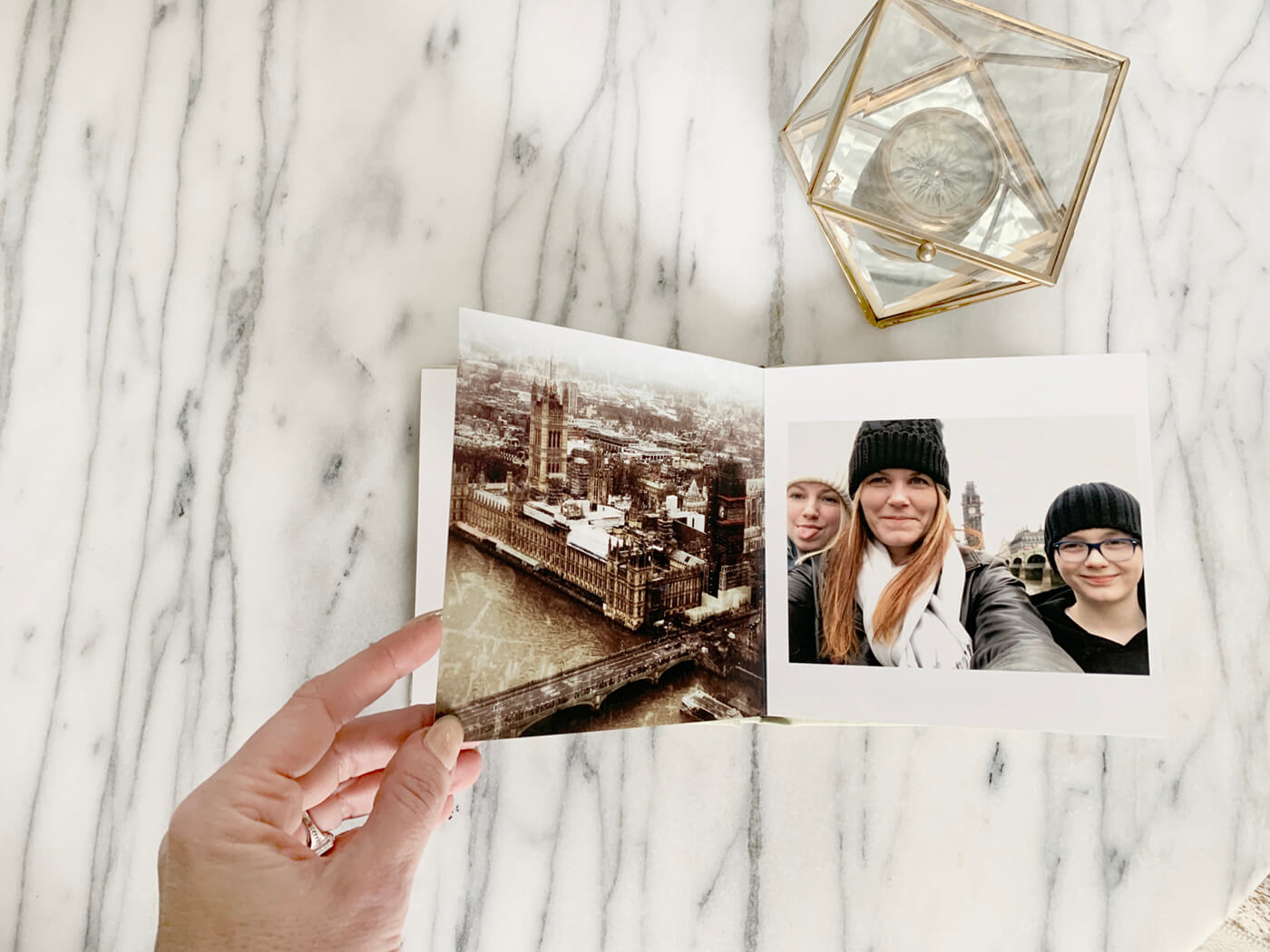 But I didn't want to just stop there, I took those photos and made Printique photo prints canvas prints and 2 small 8×8 AdoramaPix photo books! (one for each child as they get older)
I also wanted to help other moms get into the frame of their lives with their children! And I think it's something we can all do collectively. I don't mean hire a professional photographer for someone necessarily (though that would be amazing) but if you see a mom at the playground taking photos of her kids, don't be afraid to ask if she would like a photo of herself with her child. Most of the time, moms will be very happy that someone would offer.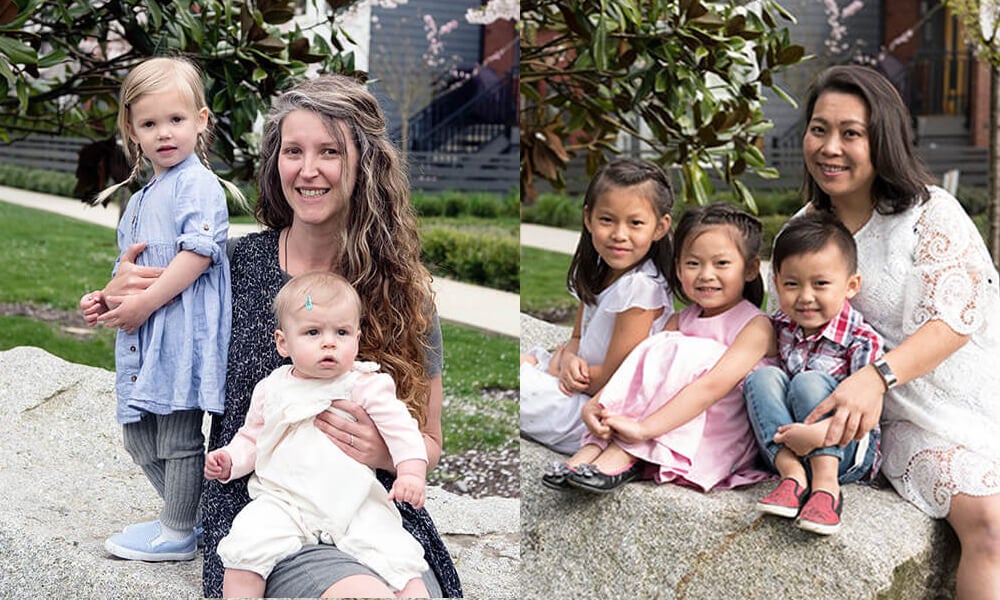 Ready to see what happens when we give Printique photo prints to these families? Click HERE  to see how the children react to holding actual printed photos of themselves with their moms. (Warning, you may need to get a box of Kleenex)