With restrictions in place, bridal couples are ditching large ceremonies and opting for more creative ways to get hitched. From eloping to virtual zoom weddings, couples are going ahead with their plans. With this in mind, wedding photo gifts are the perfect way to share memories of the big day with friends and family.
Weddings are special whether there are only three people there or three hundred. With smaller ceremonies this year, couples can gift photos from their wedding. It's a small gesture that goes a long way.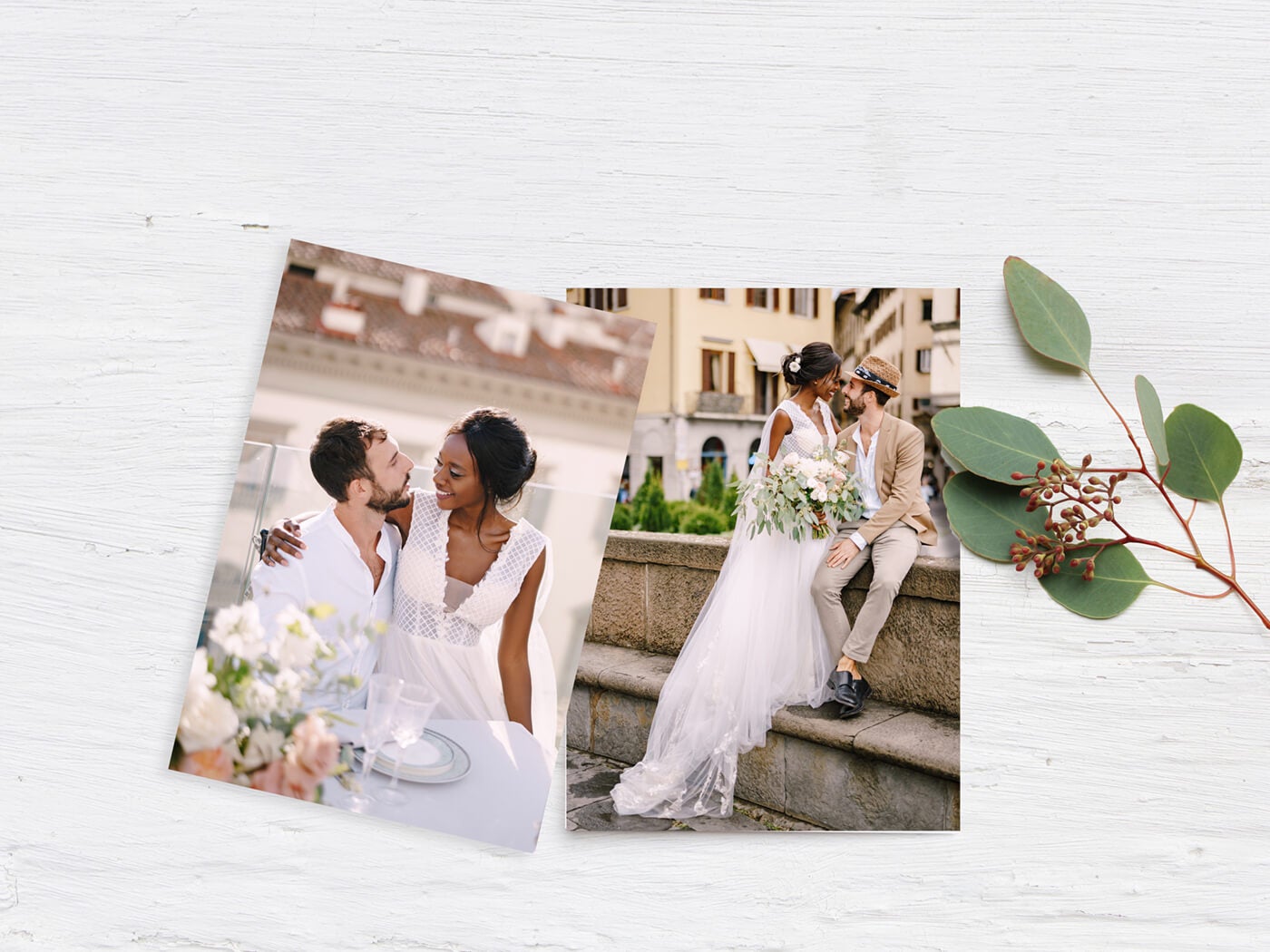 Prints
Printing photos in today's day and age takes under a minute. So why wouldn't you start with prints? Prints are classic and timeless and are the perfect way to share your day. Whether it's wallets or a 24×30, it's the couple in the photo that is the most important memory that relatives will want to display, especially the proud grandparents.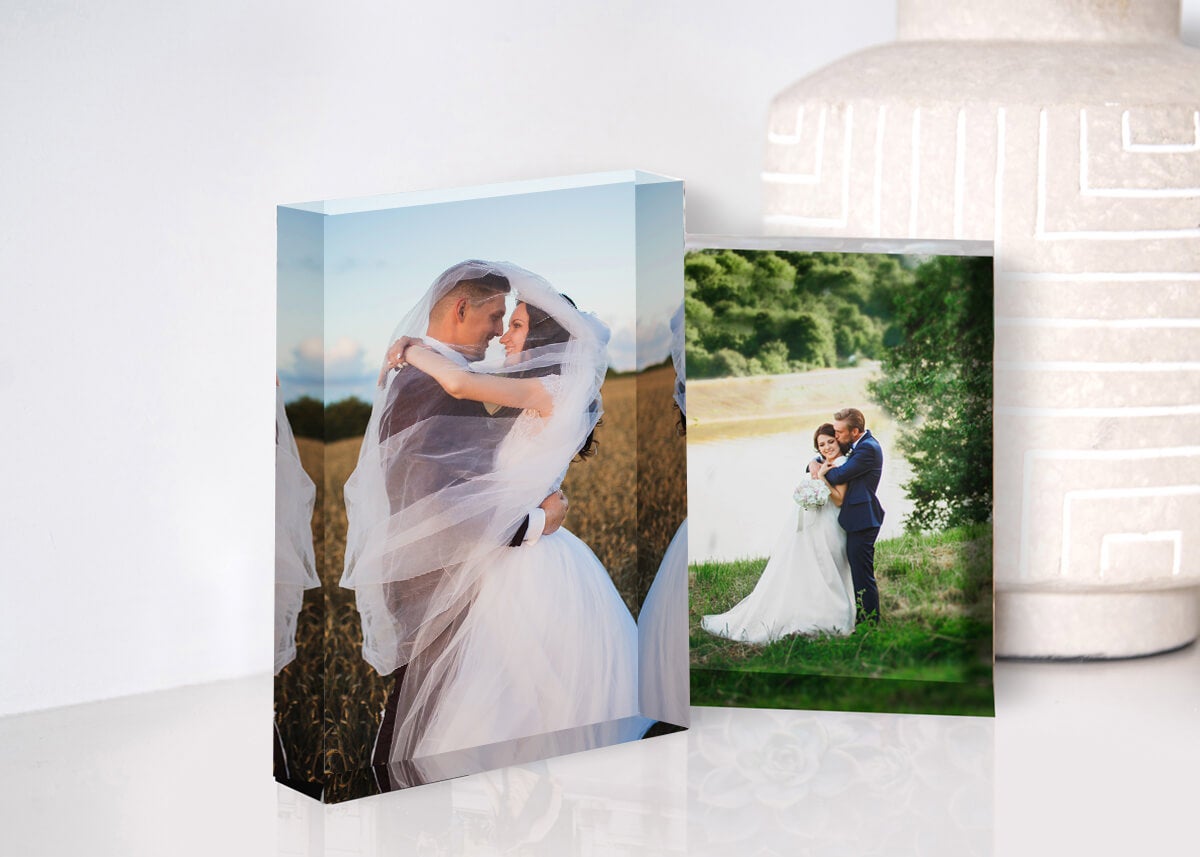 Acrylic Blocks
For those that love a more modern look, acrylic blocks are the perfect photo product for the desk or shelf. Crisp, sharp, and vibrant colors are printed on polished, optical-grade acrylic measuring 1 1/8″ thick. The result is a studio-quality product that will fit any decor. Each acrylic block is hand-engineered in our lab, using state-of-art technology.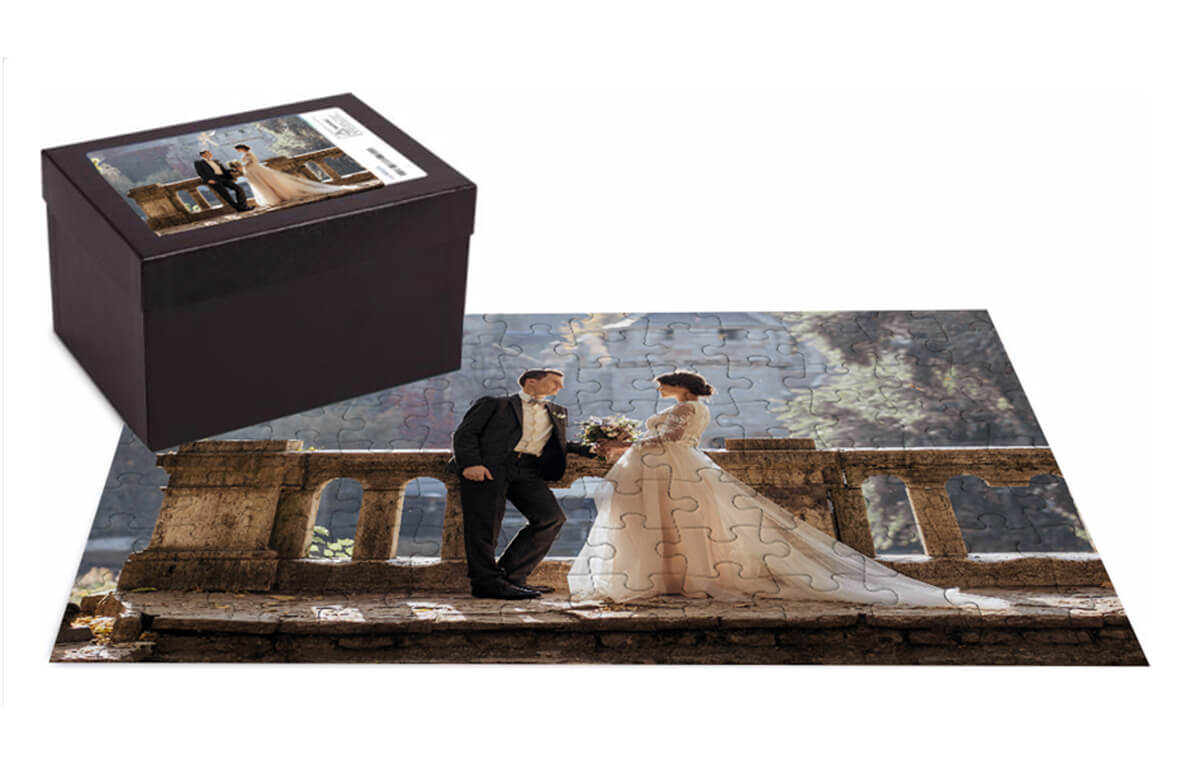 Puzzles
This photo product is designed to bring hours of joy! So your nieces and nephews couldn't make it to the wedding? Or maybe your aunts and uncles were hoping to see you walk down the aisle hand in hand. No matter who couldn't make it, you can brighten their day a little by making them put the big day together with a photo puzzle! It's a fun and interactive wedding photo gift!
Choose bigger pieces for the kids with our children's puzzles starting at 11×14 with 30 pieces or give the relatives a challenge with our biggest puzzle 20×30 with a whopping 1014 pieces. The puzzle comes unassembled with the photo on top of the gift box for a guide!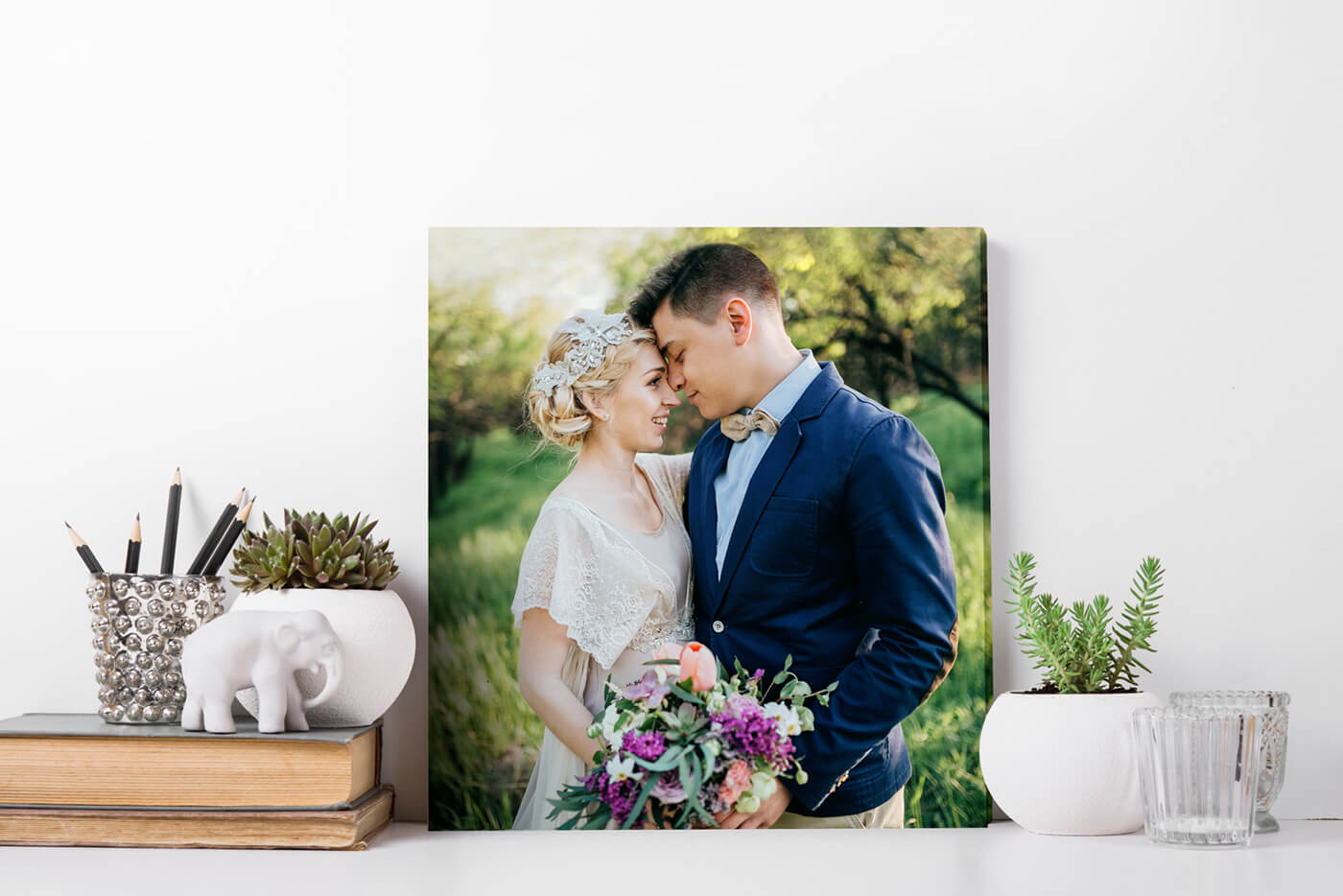 Canvas
Canvas prints are timeless and classic and that's why they hang in the most prestigious museums around the world. Your wedding day photo is also a work of art that deserves the same heirloom quality. Elevate your favorite prints with this gallery-worthy treatment. Images are printed on high-quality, heavyweight canvas and stretched onto a sturdy, 1½ inch, pine wood frame.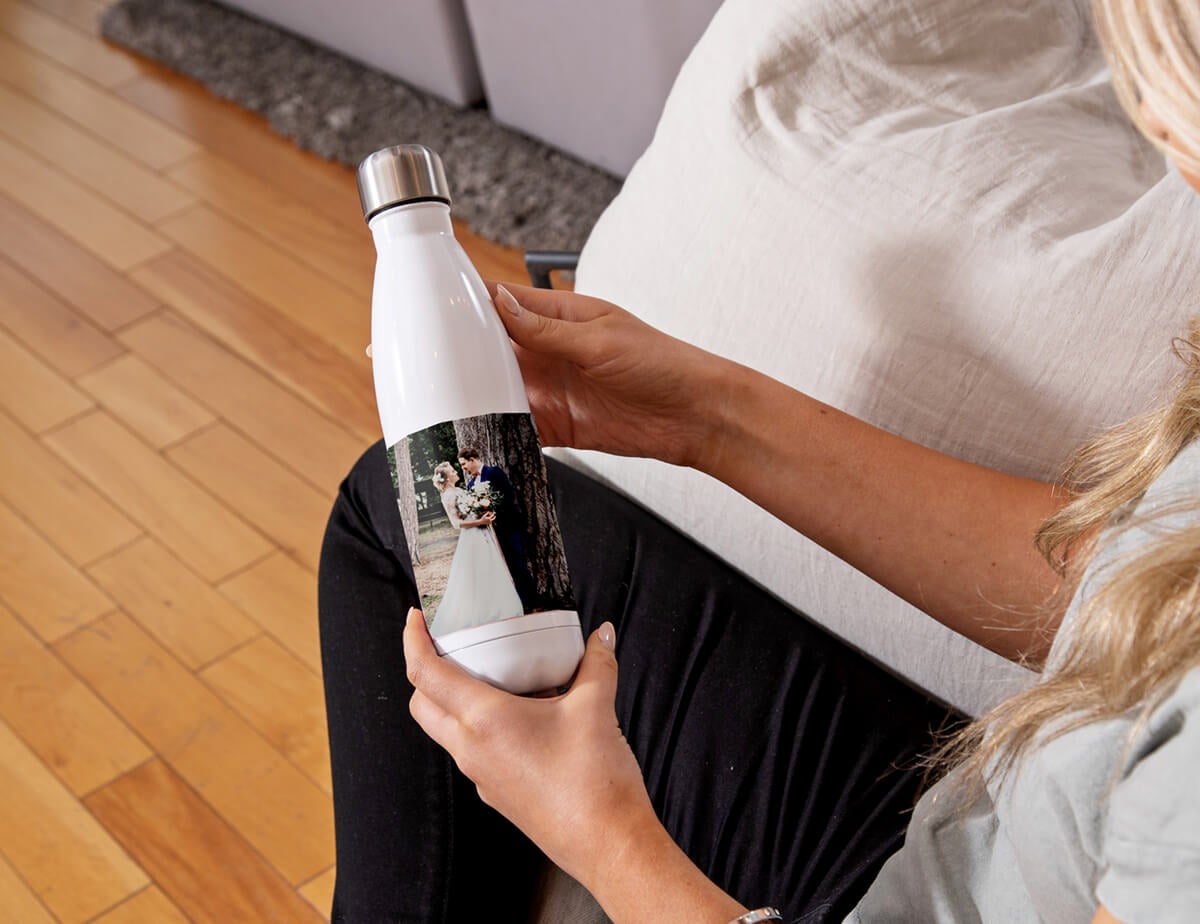 Water Bottle
We're going to file this under Treat 'Yo Self. Go ahead and treat yourself to a water bottle with your wedding photo on it. It's fun and goes with you throughout the day. Our stainless steel water bottle holds 17 oz and features your image with a high gloss coating for a sleek, modern feel. It also hosts a brushed aluminum cap with a rubber seal. Perfect for workouts, travel, and more!
So although your wedding day may be small you can go big with the photo gift ideas to show special appreciation to those who wanted to be there physically but were there in spirit.