The unofficial start of summer is right around the corner, and it's time to make a splash by waking up your walls with your favorite memories. Whether you took a trip overseas, hung out with friends or enjoyed a sunset with family all of these events, deserve to be remembered and displayed.
Here are five inspirational ways to make the most of wall art.
1. Travel Memories
Travel gives you life, so why not give life to you travel memories? We found this great tip from  Postcards with Rachel. When designing a travel gallery wall incorporate some of your favorite items from your trip. Besides using the best photos of iconic shots from your travels, you can fill the wall with other little snippets from what you discovered in the area. Take a picture of a map where you stayed. Take a picture of the local florals or architecture. You can also mix and match elements such as canvas, metal, and acrylic to give the wall dimension.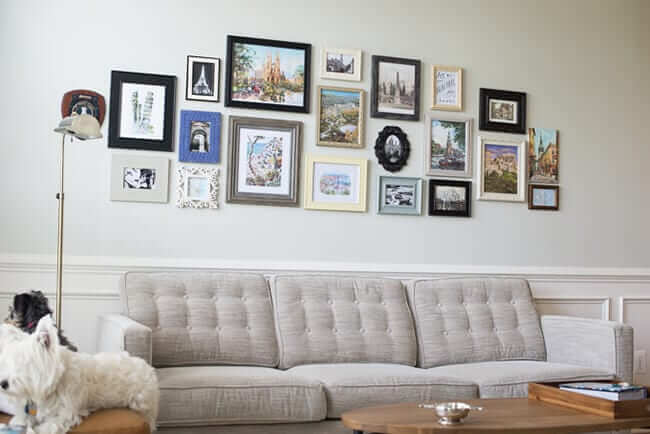 2. Family Spotlight
Your family deserves to be in the spotlight, go big and bold with family pictures. Find the focal point in the room, which in this example is above the fireplace. Take your measurements of the open space. When measuring, you'll want the image to take up more than 50% of open space. So for instance, if the space you measured is 24″ x 36″, you would not want an image 12″x18″or smaller displayed in that area. If it is smaller than this, it will look out of place and off balance. Using more than one image in a focal point area will also distract and dilute the power of the wall art.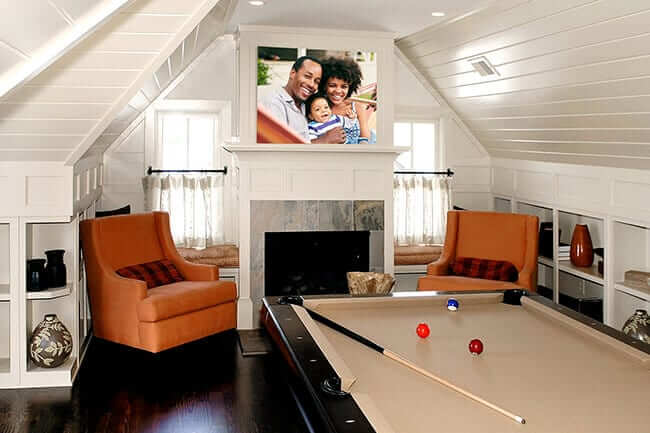 3. Lean on Me
Let's not forget our squad. The people who stick with us through thick and thin. It can often be difficult to find just one image that defines friendship, so use them all in a collage for your home. Also, feel free to mix it up. You don't have to put the image on a wall. If you rent and do not want to put more holes in the wall, simply use some velcro on the back of the floating block to adhere to the wall and use transparent frame bumpers to keep the wall art in place when propping it on a piece of furniture such as a nightstand.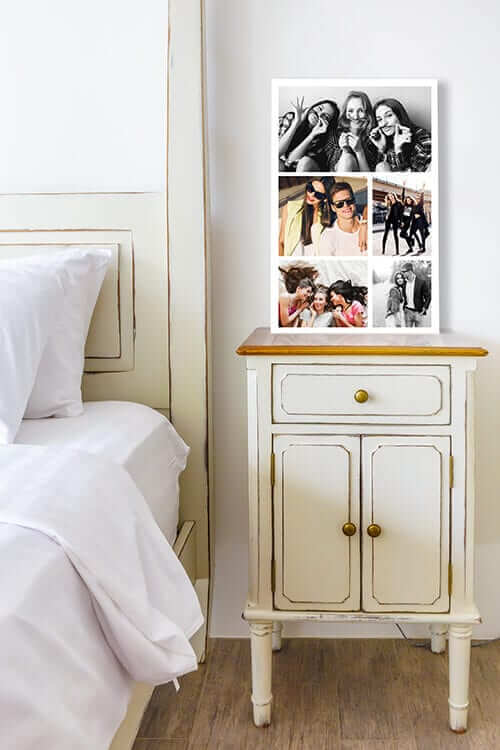 4. Keep it Simple
Wall art can be clean, simple and inspiring. We found this clever idea on Natalie Warady's website. So you have photographs from family members of the past and images of family members of the present and you want to display them together, but you don't know how to make it all work together? Keep it simple by turning them all into black and white images and then use oversized white mats and frames to bring attention to those photos. It's just like what you would see in a fine art gallery. There are no distractions to the images. The wall art is simple and powerful.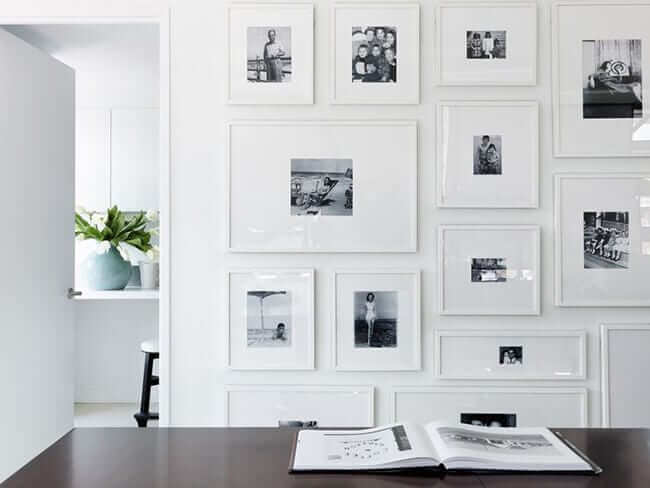 5. Inspirational Quotes
We all have inspirational quotes that inspire us. Why not incorporate them into your wall art? Find a quote you love and surround it with other images and pictures that bring you joy. If you want to tie everything together, then try settling on a particular color palette. Quotes are easy enough to change the color of the font and the background.  In this example, the designer chose black,white and gold. The look is cohesive and contemporary.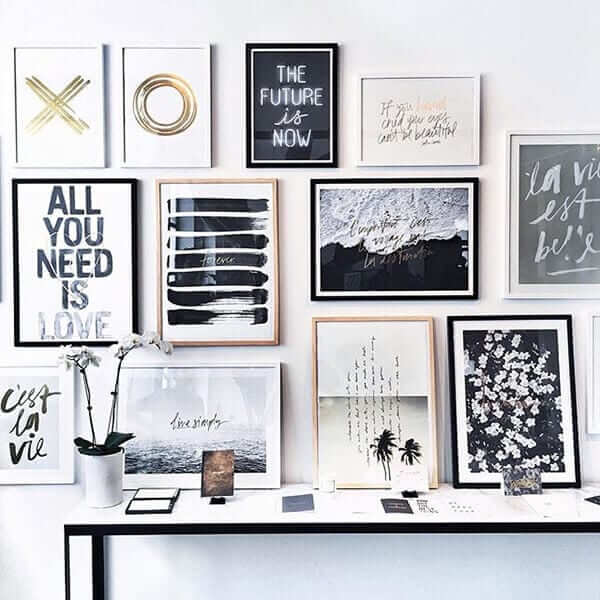 Memories can be taken in a snap and lost in a snap. The important thing is to keep them alive by printing them and adding them to your home. Display the things you love. If you are looking for more ideas to wake up your walls, you can check out our On the Wall board on Pinterest.