Open the windows and let the summer season into your home. If you're looking to refresh your walls and shelves, check out our four trending summer home decor ideas for 2020.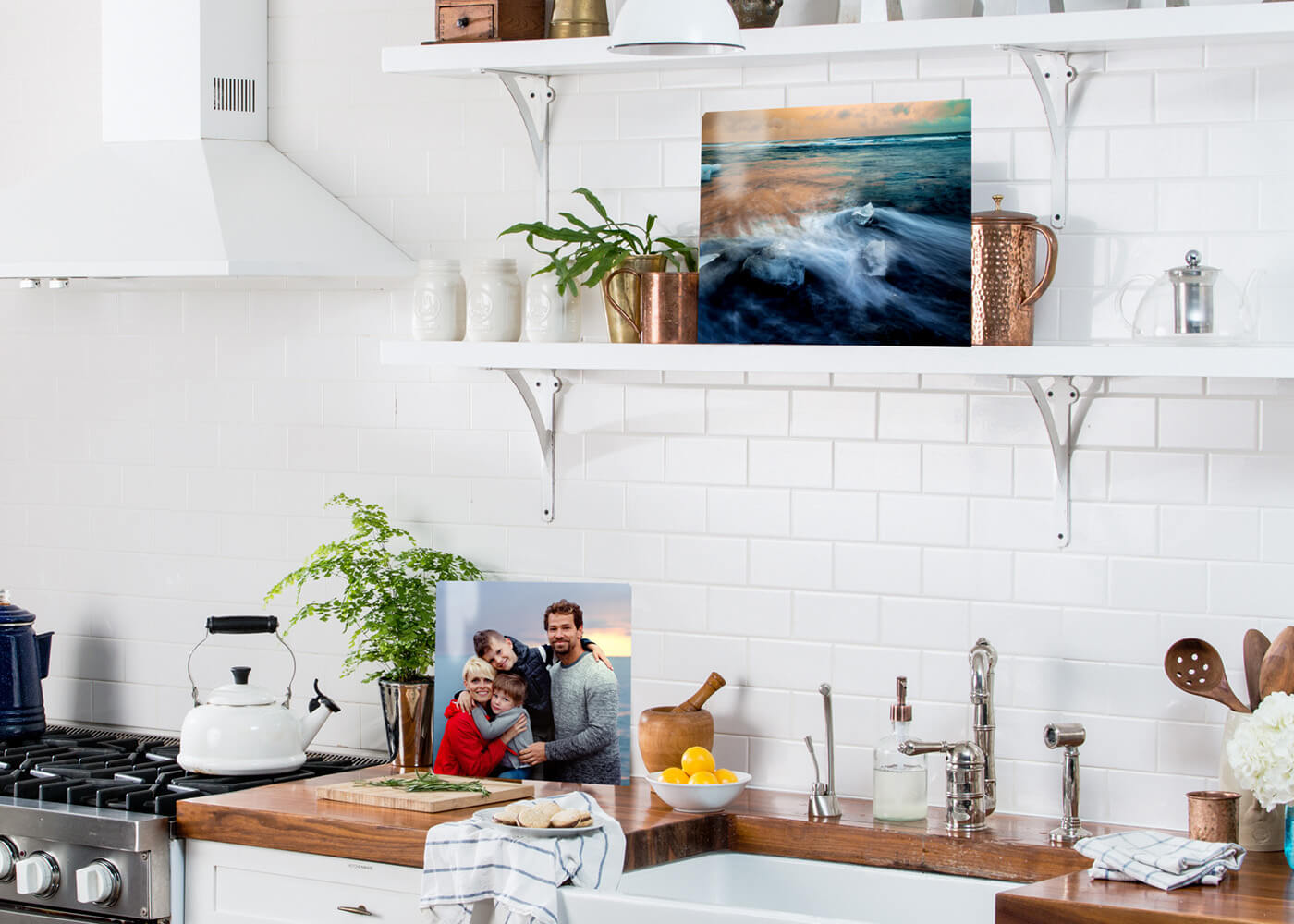 Kitchen Art
The kitchen is often overlooked when displaying art, because it's often seen as the one room in the house where its sole function is to be more of a place for daily tasks. However, recently people are starting to extend their artwork into the kitchen. Open shelves displaying cups, plates and bowls along with mixed artwork is the perfect way to extend the warmth into an otherwise overlooked room.
Pro Tip: Metal Prints and Acrylic Prints are the best product for the kitchen as they can withstand the heat and steam and can be easily wiped off.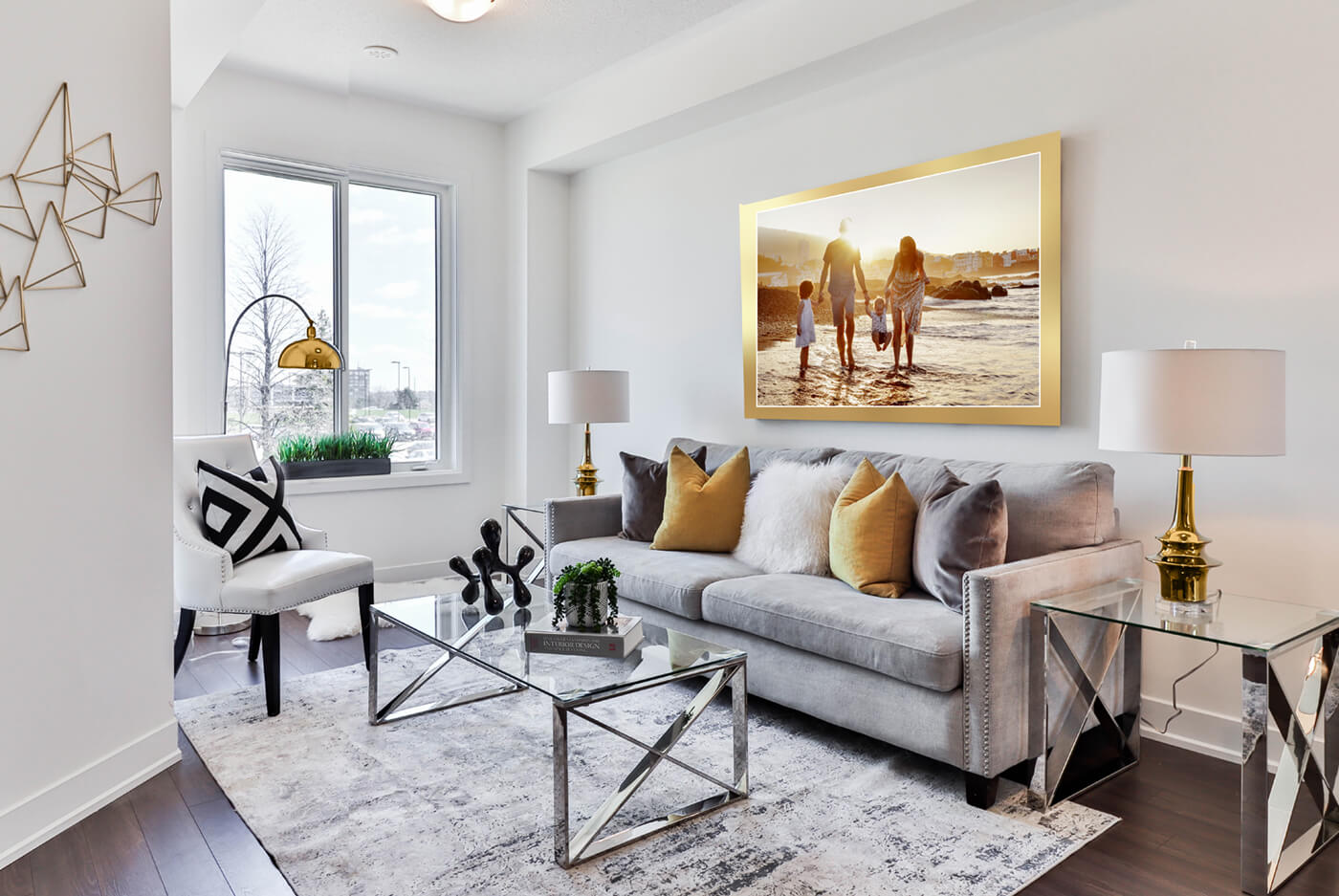 Metals
Metals give decor a touch of high-end aesthetic. Gold, silver, and chrome can be incorporated into decoration not only with furniture but with your wall decor as well.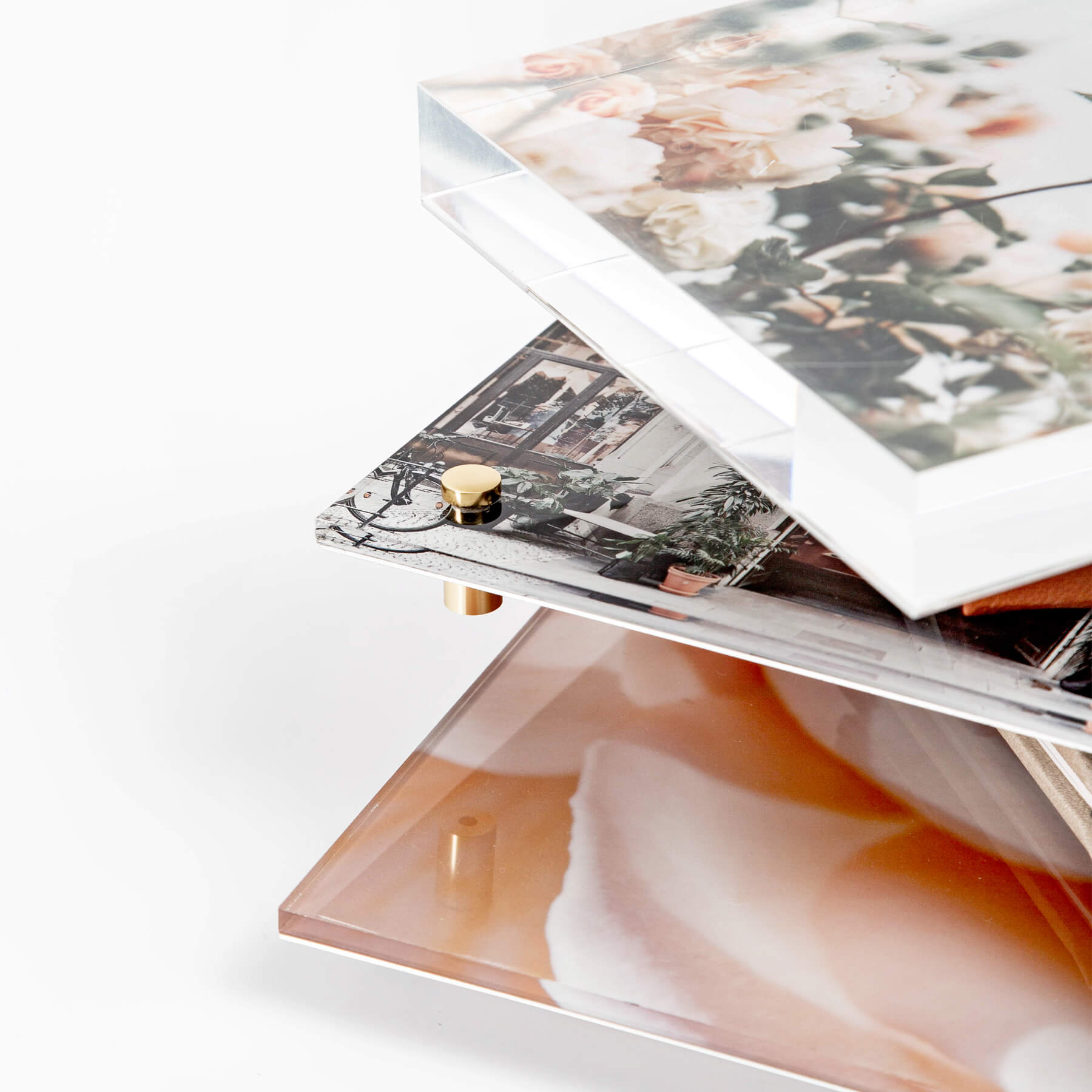 Pro Tip: Metal Prints, Acrylic Prints with metal standoffs, or prints with Gold Frames add the glamour factor to any room.
Metal Prints: There are a few ways to enhance your decor with metal. 1. Choose silver as a base to let the aluminum shine through your image hi-lights. 2. If you've always wanted to try gold on the metal you can actually do a search for a high-end, copyright-free gold background and when building your photo – use it as a 1-2″ border.
Acrylic Prints: You can order acrylic prints with metal stand-offs. Choose either silver or gold to match the aesthetic of your room.
Framed Prints: Classic Gold or Gold Foil on Pine are two of our more popular frames that add a contemporary look to any print.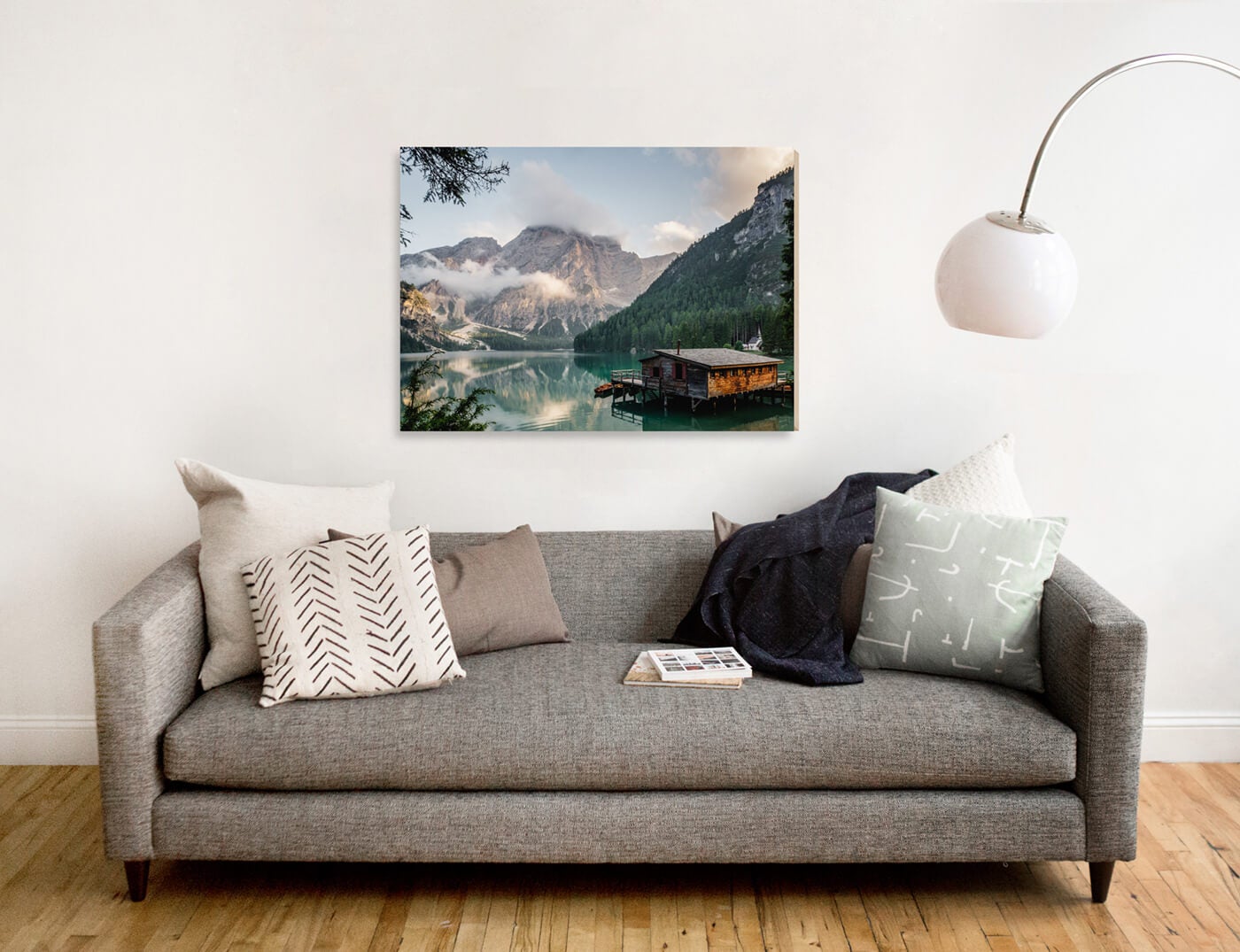 Sustainable Design – Summer Home Decor
There is more of an effort to reduce the negative impact on the environment and this extends to design as well. Products that are natural or can easily be recycled top the list.
Pro Tip: Printique's Wood Prints are durable and eco-friendly. The wood we use is certified by the Forest Stewardship Council, which regulates impact on the environment. These unique prints reveal their natural grain, with a soft matte finish in beautiful tones providing a rustic-quality appeal. Each is 3/4 inch thick, with sanded edges, and is both water & heat resistant.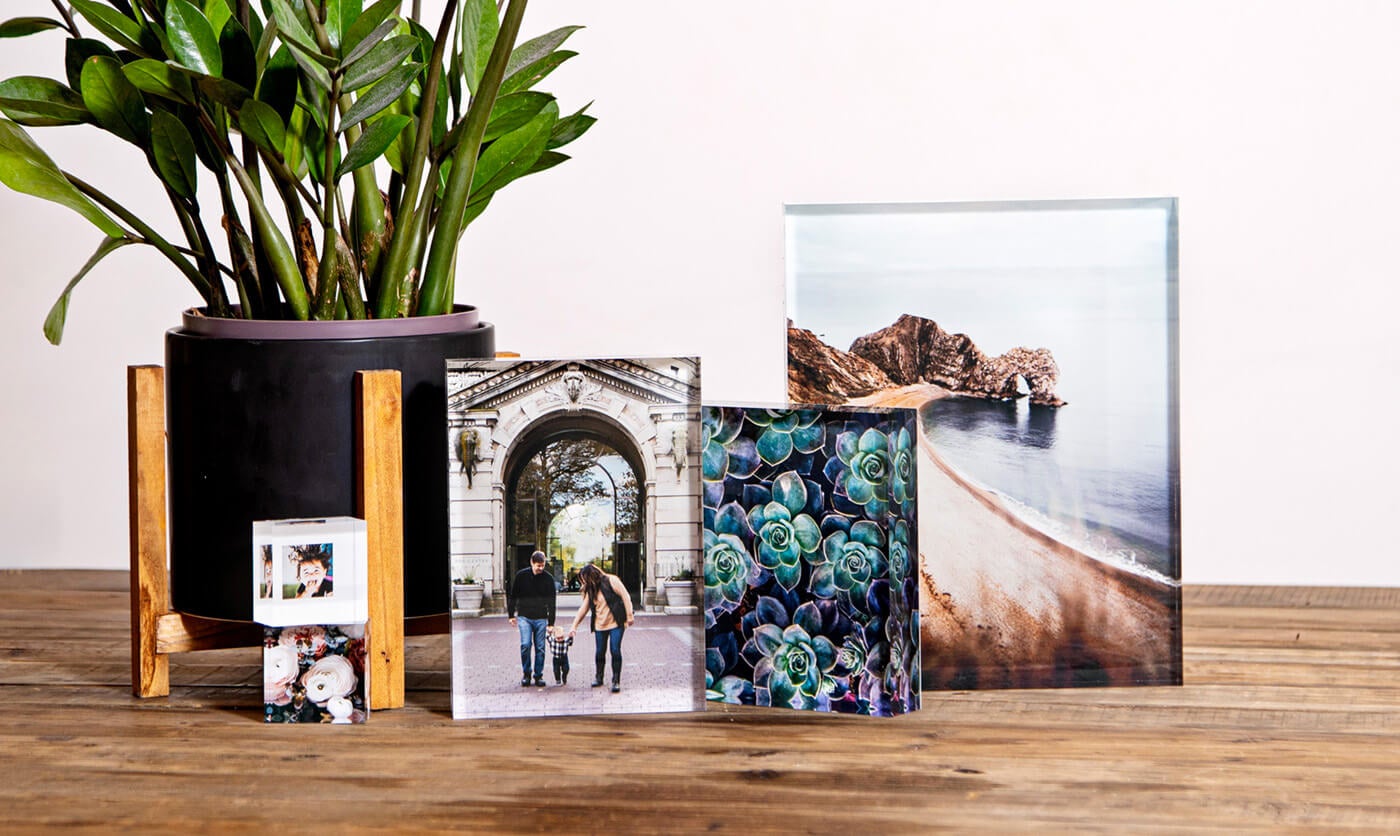 Curated Desktops
Often times our desks can be the place where clutter goes. Carefully curated desktops are now easy to accomplish with a few simple ideas. With its crystal-clear design, the photo acrylic block gives any design and decor the look of refined elegance. Plus, they double as paperweights.
Pro Tip: Thicker Acrylic Desk Top Blocks are the perfect complement to the desktop. They offer high-definition impact wherever they're put on display. Crisp, sharp, and vibrant colors are printed on polished, optical-grade acrylic. Our 1 1/8 inch "Blocks"  come in five sizes perfect for any desk or shelf: 2×2, 4×6, 5×7, 6×6 and 8×10.
We hope these trending summer home decor ideas will inspire you. Feel free to check out Printique's Wall Decor section for more ideas for your home.