Traveling the world by yourself to capture amazing images takes a lot of planning and can be stressful. But what happens when you bring your family along? We ask Carey Nash of
Carey Nash Photography
about his love of travel, his love of family and his love of combining the two.
Tell us a little about yourself.
I'm a proud dad to three wild kids and a loving husband to my beautiful wife, Colleen, who enables me to pursue a career in photography. I was raised in a small town in Northern Canada and most of who I am and my passions come from a life of living in an isolated community where the forest and rivers were in my backyard.  I am a fun loving, easy going person who approaches most situations with energy, optimism, and wit. I also laugh a lot. I have many hobbies but mountain biking and camping are my loves in life.  Oh yea, I also have a collection of well used vintage Star Wars toys, pretty cool eh!
When did you first start with your travel photography?
I got my start in travel photography while backpacking through Burma and India 15 years ago.  On this trip, I had the fortune of traveling with two talented European artists and friends who helped guide me through photography.  Up until that point, I was simply snapping a few images from my adventures, but never truly utilizing my camera or trying to tell a story through the photos. Since that fateful trip, I have traveled and worked in over 75 countries.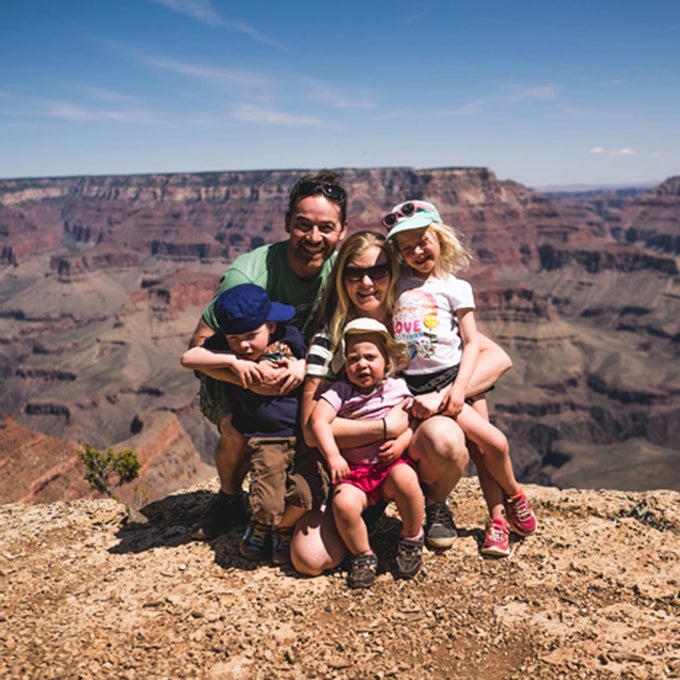 What interests you the most about travel photography?
For me, it's the memories of those significant moments in my own life.   Many of my closest friends spent their twenties working and in school and my history differs.  Mine was mostly spent traveling alone or occasionally with another.   My education was the places I saw and people I met, and I feel photography is the best way to relive these great days and create a time capsule. I also then had a way to bring back visual stories and recount them with family and friends.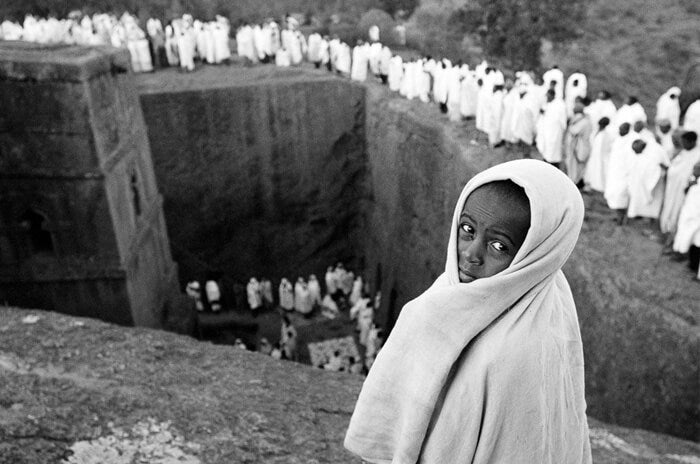 You then became a dad, how did you combine travel photograph with your family?
My wife and I had decided that when we did have children we would continue to travel with them and show them the world.  I met her here in Canada in my late twenties and soon after meeting, we found ourselves traveling through Africa and South America for nearly two years.  We learned so much about these special parts of the world, their cultures and what our own life together would look like.  Traveling is something that is natural to me.    So, we knew that in order for us to pursue our own travel dreams we would have to find a way to travel with the kids and teach them what we knew about it.  It's tough sometimes, but worth it to show them amazing places.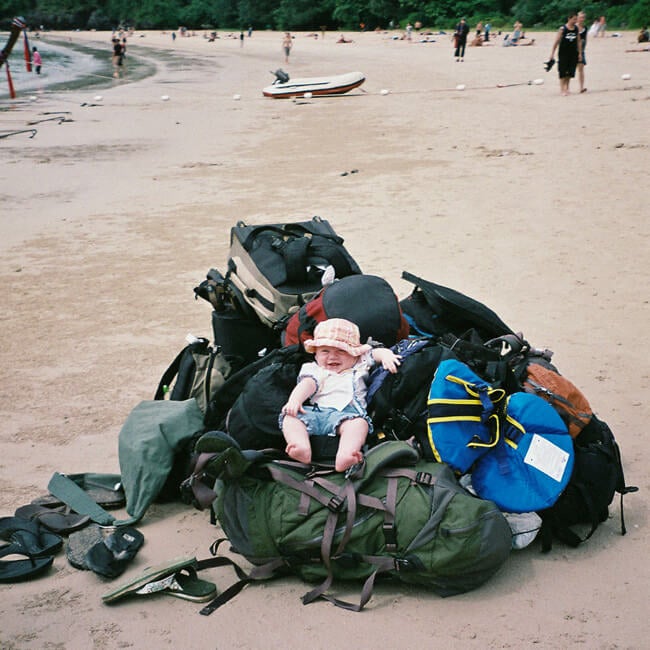 How has bringing your children along, changed your photography?
When traveling with children, the photos do come second to the "family" adventure we are on.   I have always considered myself conservative with how often I photograph while traveling.  I take pictures while I travel but I never travel to take pictures.   When traveling with my children I want them to have memories of what we are doing and when I have the ability to capture a moment I do, but the time has to be right.  So,  I have found myself more aware of moments when it's appropriate to focus on photography versus when it is appropriate to live the moment.  And who are we kidding, traveling with kids is so much work who really has time to take too many photos?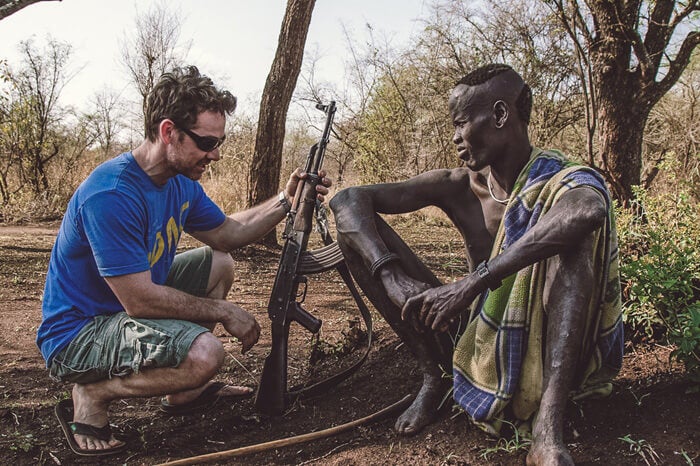 What do you hope your children get out of these travels?
My oldest daughter was 5 months old when we took her backpacking through Cambodia, Thailand, and Malaysia for a few months.  I vividly remember many of our friends and family asking why we would bother and she will not remember it.  The truth was I don't expect her to remember that one trip but we will, and as travel is a huge thread in my life I want it to become a natural experience in my children's lives as they grow up.  My hope is that it becomes a pattern for them and when they look back at the photos it'll remind them that travel is a part of their life too.    It is a part of our family story.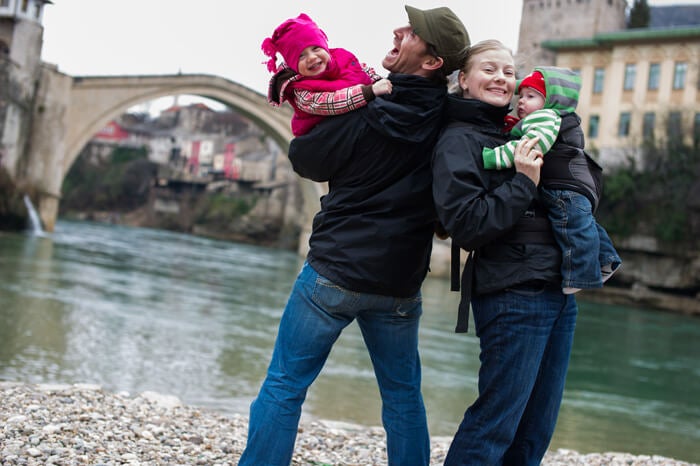 What do you have planned for your next adventure?
At the moment, my wife and I are considering the next family backpacking trip to Central America- Nicaragua or Guatemala, or back to South America – Ecuador or Argentina.  Things change quite quickly in our house and I'm sure we'll consider a few other places too.
Thank you, Carey. Want to travel with your children too but don't know where to start? Start small, click HERE for 7 tips for traveling with kids.