Italian Inspiration – Cinque Terre – by Wayne Moran of Let There Be Light Photography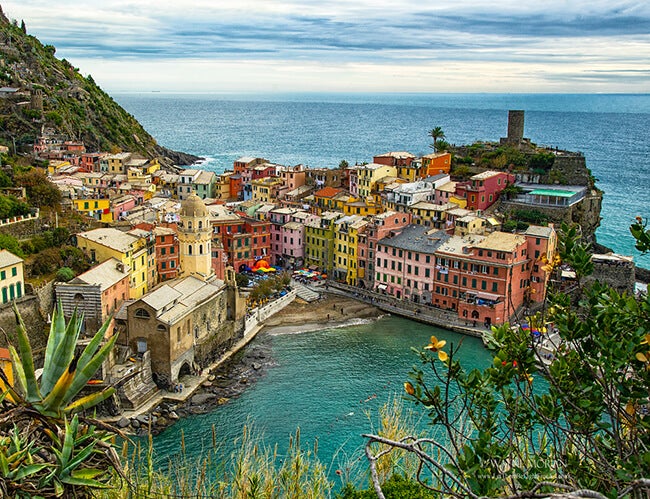 As a travel photographer, I look at huge quantities of other people's work for inspiration.  When seeing the images from places that other people are shooting, I pay attention to the emotions that well up inside me.   I let that passion drive me to help select the next place that I want to visit.  Certainly I'm considering the culture and history of a place as well, but visual beauty is paramount in the selection process.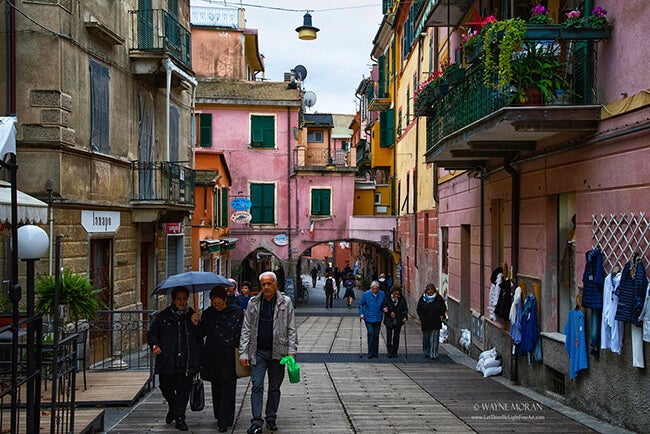 The interesting history and warm friendly people of Italy make the whole country consistently very high on my travel list, but when I see images from Cinque Terre, my imagination is fired for creating fine art beautiful images.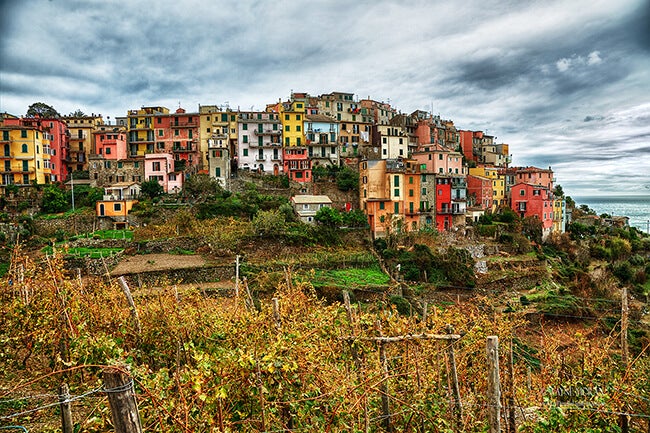 In case you are not familiar, Cinque Terre is a collection of five picturesque small towns along the Italian Riviera in northwest Italy stacked with brightly painted terraced homes,  where the locals are still living lives as fisherman, wine and olive oil producers, restaurateurs, and hoteliers.   It is like a throwback a century or 2 ago too much simpler times.  It is a photographer's dream and paradise.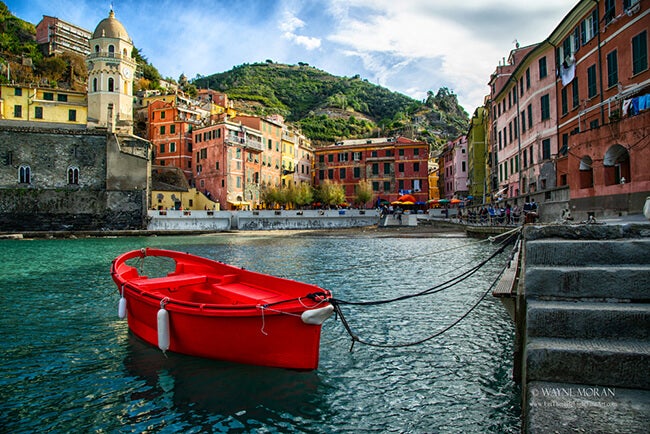 We were able to spend over 3 weeks in Italy and France touring amazing places. But before we left home, there was only one image in my mind that I knew I had to capture and that was from Cinque Terre.  All other images from the trip were just icing on the cake.  I got the shot!
If you are going to Italy, this region needs to be very high on your list.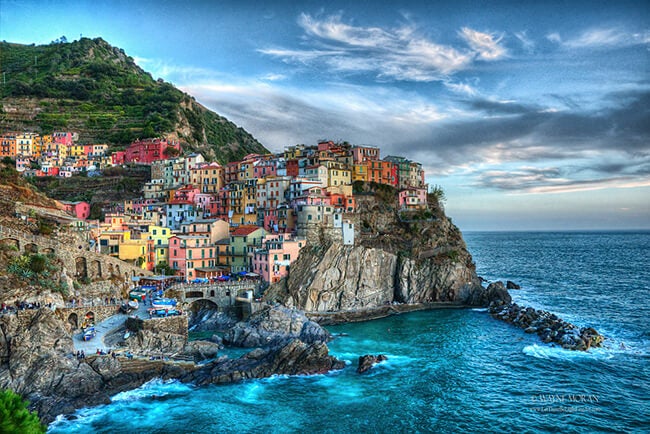 There are many ways you can print your final images. Printique's Fine art cards feature a variety of options that include four different types of paper. Choices also include different designs and folded or flat.  All cards come with vanilla-linen type envelopes. Below is the vintage, folded greeting cards with a custom-colored border. You can start you own art cards by clicking HERE.