Whether you're getting away for a weekend or planning a cross-country trip, there are countless photo opportunities everywhere you look. From breathtaking waterfalls to wacky roadside attractions, this summer is for snapping photos wherever your journey leads you! For eight weeks, we are taking you on a virtual summer road trip specifically for the Instagrammer! It seems the sun is shining this week and with that, we've got the perfect plans for you! All it requires? A few dabs of sunscreen and a giant beach towel to spread across the powdery white beach sand! These US beaches will have you ready to book a plane ticket immediately.
1. Driftwood Beach – Jekyll Island, Georgia
Uniquely identified by its jagged driftwood trees, Driftwood beach is a photographer's paradise. Because of erosion and storms off the north end of the beach, nature gracefully took its course and relocated everything south. Often scouted as a prime spot for all types of photography and weddings, this beach boasts a platform for creativity and imagination. Fun fact: Driftwood Beach was featured in a 2017 episode of The Walking Dead and listed as one of the top 10 places to take a Walking Dead selfie by USA Today's 10Best.com.

2. 
Clearwater Beach – Clearwater, Florida 
Consistently taking top honors, Clearwater Beach knows how to wow its visitors. From the shimmering emerald green water to the endless attractions lining the coast, this beach is a destination year-round. Nestled along the Gulf of Mexico, there's very rarely a sunset that doesn't paint the sky shades of red and magenta. In fact, sunsets are such an event around here that Pier 60, right off Clearwater beach, celebrates nightly with entertaining street performers, shopping, and of course stunning views. Fun fact: Every April, the Sugar Sand Festival rolls into town and showcases some of the coolest sandcastles imaginable.


@_jsaint83
3. Kauna'oa Bay – Hawaii 
Aloha! Stretching for about half a mile, this strip of paradise offers the perfect place to plop down and enjoy the calm waves and soaring palm trees. Kauna'oa Bay, also known as Mauna Kea beach is the perfect place to bring the whole family and offers activities such as snorkeling on the southern side of the beach. Public parking fills up quick, so the earlier, the better! Fun fact: eco-tourism pioneer Laurance Rockefeller was touring the island in 1960 when he decided it would be the ideal location for his hotel Mauna Kea.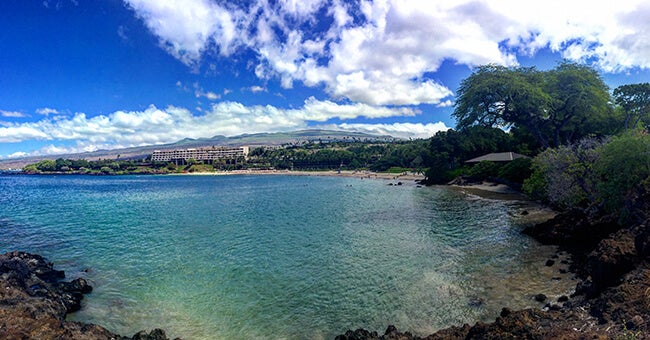 @smpowell76
4. La Jolla Shores Park – La Jolla, California
Considered "The Jewel" of San Diego, La Jolla Shores is a stretch of coast that stands out for its jagged 300-foot cliffs that watch over the roaring, but majestic west coast. A popular spot for its breathtaking views, La Jolla caters to the whole family offering a great place to add surfing to your resume or stand up paddleboarding. And what better way to wrap up a long beach day with a relaxing night around a beach fire? Fun fact: don't forget to check out the seals over by "Children's Pool," they tend to hang out there around sundown.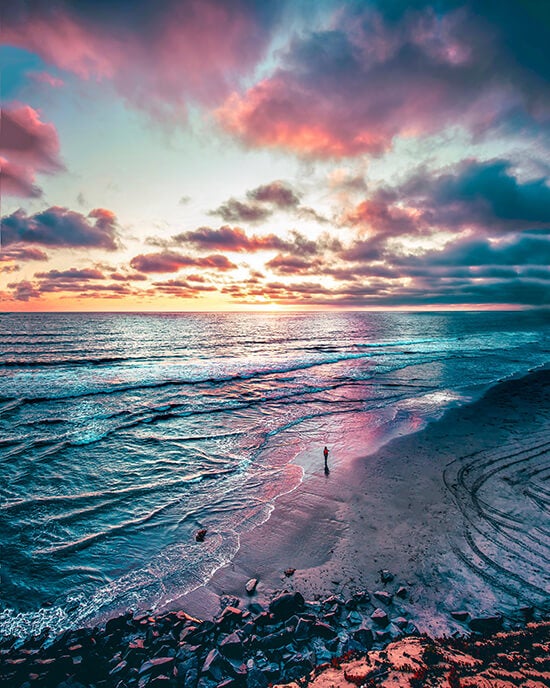 @superjenny
5. Virginia Beach – Virginia Beach, Virginia
When you stumble upon King Neptune in all of his bronzed glory, you've made it to the right spot. Virginia Beach offers a whole lot of views, and a playful amount of old southern charm to over 6 million visitors every year. With over 20 miles of continuous white sand, this coast boasts over 100 attractions and a boardwalk that stretches 3 miles long. According to the Guinness Book of World Records, Virginia Beach takes the top spot for the longest pleasure beach at 35 miles long. Fun fact: The King Neptune statue is 34 feet high, weighing 12.5 tons and was cast in bronze in China.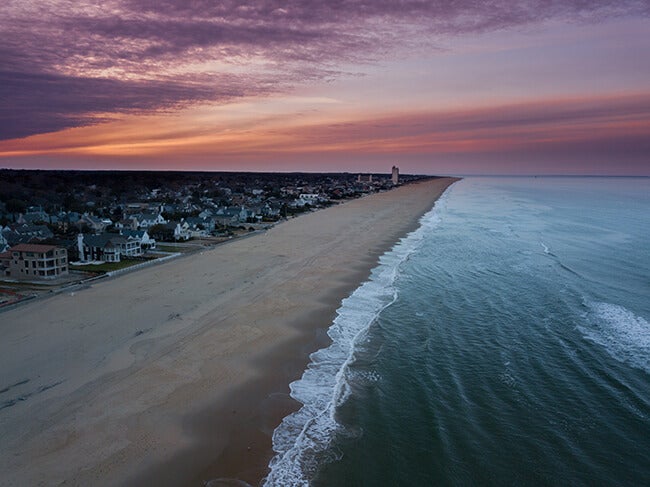 @chrstn_mrtnz13
6. Martha's Vineyard – Massachusetts 
Right off the Massachusetts coast, you'll find a quiet vacation town that once played a huge role in the whaling industry. Martha's Vineyard is made up of six towns that all offer that crisp, coastal atmosphere. Since Martha's Vineyard is an island, the beaches are endless and cater to each type of visitor. One of the most popular beaches is Katama Beach (South Beach) because of its central location and crashing waves (great for surfing). Fun fact: Martha's Vineyard became a popular destination for movie junkies after multiple Jaws movies were filmed on the island.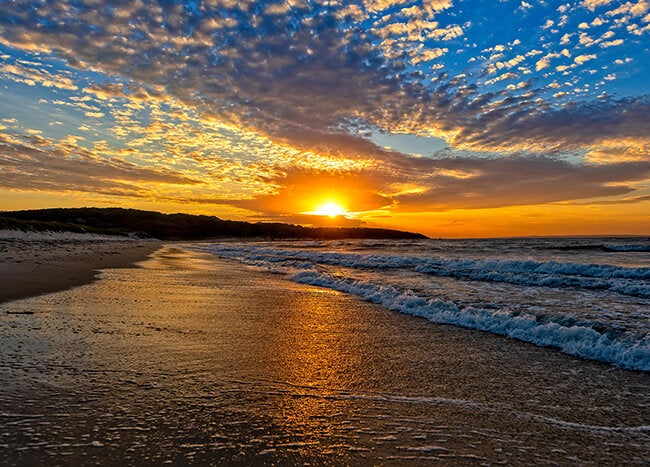 @johnmontesjr71_sss
7. Coligny Beach – Hilton Head, South Carolina 
Recognized as a charming resort town and barrier island off the coast of South Carolina, Hilton Head is home to some beautiful beaches. One of the most popular spots on the island is Coligny Beach, an atmosphere dedicated to relaxation in all of its forms. On sunny summer days, you'll catch the crowds enjoying the splash park for the kiddos, bike paths and shopping close by at Coligny Plaza. Fun fact: Hilton Head use to be known as the tennis capital of the world because there are more courts than anywhere else.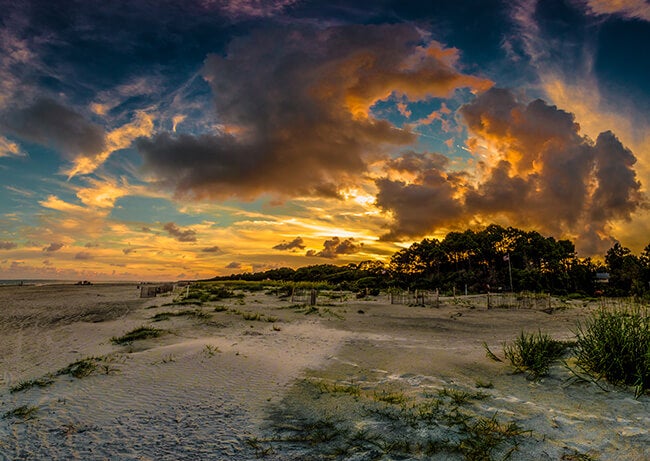 @camerakoala
8. 
St.Pete Beach – St.Petersburg, Florida
Not too far from Clearwater Beach, you'll find another strip of Florida beauty known for its killer sunsets and five-star hotels. On average St.Pete Beach promises, 361 days of sunshine to indulge in watersports, delectable food, and world-class attractions. Made up of four main areas (Pass-A-Grille Beach, Don CeSar Place, Belle Vista Beach and St. Petersburg Beach), St. Pete is an area dripping with culture and beauty. Fun fact: The Don CeSar Hotel off St.Pete Beach was built in 1928 as a playground for the high society and is referred to as the "Pink Castle of the South," for its bright pink color.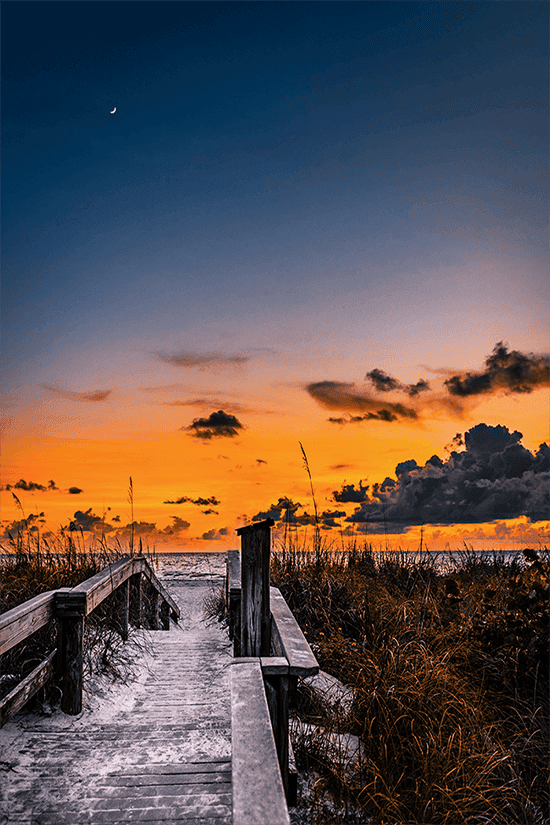 @amgvisual
Enjoy your summer and don't forget to pack a bag and hit the beach! We hear some of you have some pretty awesome sandcastle skills, why not print them HERE and show off those impressive architecture skills?