This summer, our 8-week virtual road trip has taken us all over the country to get the most Instagram-worthy shots possible. From colorful, vibrant murals to the most scenic national parks around, this summer has been one for the photo books! As our cross-country road trip comes to a bittersweet end, we decided to save the best for last! So hop in line, buckle up and get excited for our picks of the most famous theme parks in the United States!
1. 
The Magic Kingdom- Orlando, Florida:
Whether the sun is shining or the Florida rain is at it again, The Magic Kingdom is always sparkling. From the moment you walk through the gates, your troubles melt away. Opened in 1971, one thing has stayed consistent at The Magic Kingdom over the years since – the endless happiness and smiles. With over 2o million visitors a year, this theme park has continued to dazzle guests with exciting attractions, magical parades, and character interaction the kiddos will absolutely adore. While you're there, cool off at Splash Mountain, eat a Mickey-shaped ice cream bar and definitely stick around for the fireworks that light up the sky once the sun sets. Fun fact: Don't forget your sunglasses! Believe it or not, there are more than 200 pairs of sunglasses turned in to lost and found a day! Eek!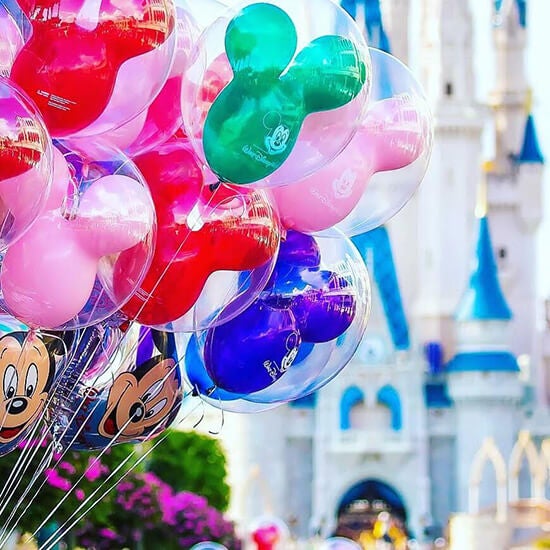 @disneyphotosnapper
2. Coney Island- Brooklyn, New York:
Not far from the hustle and bustle of New York City is a lively destination for fun and laughter. A playground by the sea dedicated to thrillseekers, foodies, and anyone looking for a day to escape, Coney Island checks all the right boxes. Making a name for itself, first as a coastal resort in 1984, Coney Island quickly skyrocketed into a whole different entertainment district. Made up of multiple attractions such as Luna Park, Deno's Wonder Wheel Amusement Park, and the Brooklyn Cyclone ballpark (to name a few) this 442-acre neighborhood is a thriving spot for locals and tourists alike. Fun fact: You know the famous Wonder Wheel? It was actually an IOU present Denos Vourderis promised his future wife Lula. He worked his way up from hot dog vendor and eventually saved up enough to buy it for her.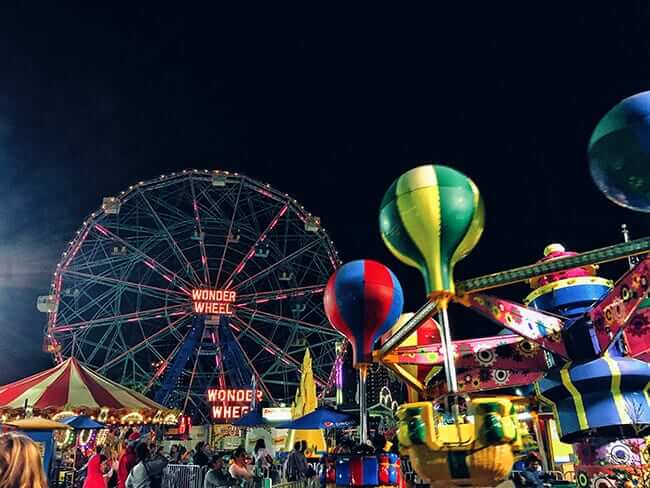 @jenhillenga
3.
 The Wizarding World of Harry Potter- Orlando, Florida:
Looking for a butterbeer or a spell to unlock doors while sneaking around Hogwarts? Alohomora! You've found the right place to transform from a muggle into a wizard in no time. Situated in both Universal Studios and Islands of Adventure, The Wizarding World of Harry Potter is the closest some muggles will ever get to wandering the streets of Diagon Alley and Hogwarts itself. Places like the Leaky Cauldron offer a great place to grab a bite or skip lunch and soar high above the castle grounds as you help Harry and the gang fight off magical creatures. But don't forget to pick out your wand, you never know what goblins and hags lurk around the next turn. Fun fact: Look for the red phone box outside of King's Cross Station, if you pick up and dial MAGIC (62442), you'll be patched through to the Ministry of Magic.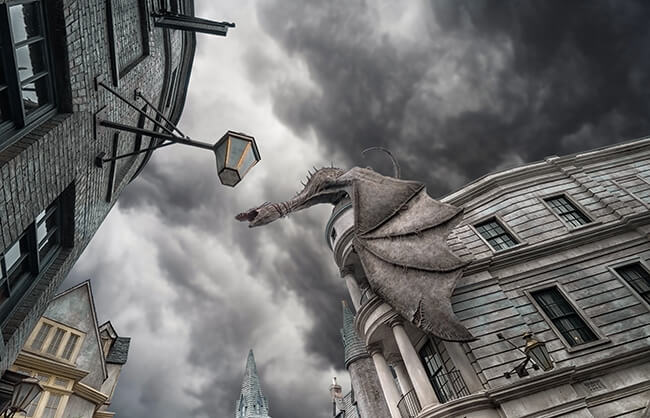 @jimipalmr
4.
Disneyland- Anaheim, California: 
In the summer of 1955, special invitations were sent out to a magical land that would eventually become a metropolis of nostalgia, fantasy, and futurism. Disneyland, the first of Disney theme parks to open, now welcomes over 14 million cheerful visitors a year. With over 60 attractions for the whole family, Disneyland takes the cake for the most attractions out of all the other theme parks. The park offers the Pixar Pal-A-Round Ferris Wheel, a Finding Nemo Submarine Voyage and a chance to come face-to-face with Elsa and Anna from Frozen! Fun fact: Hidden under the Matterhorn coaster ride is supposedly a half-court basketball court employees sometimes go to shoot hoops during a break.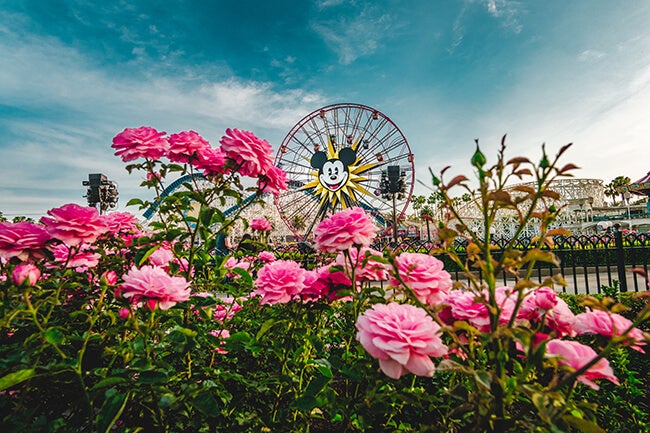 @jimipalmr
5. King's Island- Mason, Ohio: 
Since opening in 1972, King's Island has been packing the punch when it comes to entertainment. Originally opened in an effort to expand and relocate Coney Island, King's Island has become its own well-known attraction. Noted in 2017, as the second-most visited seasonal park in the United States, this park has fans from all over coming back year-round. Coaster fanatics eat up the variety of roller coasters King's Island offers with the first stand-up, steel looping roller coaster (The King Cobra) and the world's longest wooden roller coaster (Son of a Beast). Fun fact: Evel Knievel set a world record at the park in 1975 for jumping over 14 Greyhound buses on his motorcycle in the parking lot of Kings Island.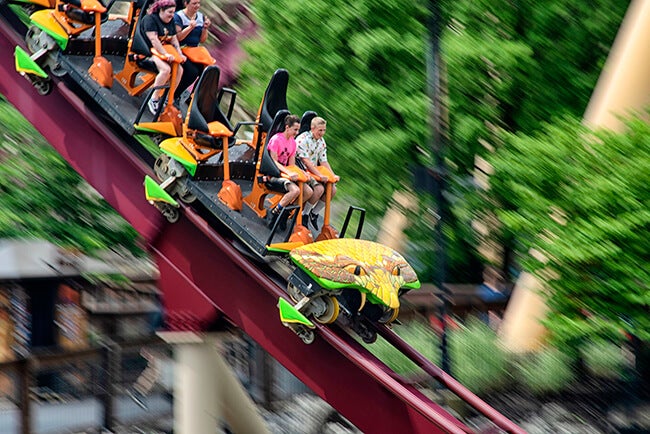 @bkphotopage
6. Six Flags Magic Mountain- Los Angeles County, California:
If you're a thrillseeking, rollercoaster fanatic, add this stop to your bucket list because it's worth the trip. Located just a short drive from downtown Los Angeles, Six Flags Magic Mountain brings the heat with its 19 pulse-pounding rollercoasters. Covering over 260 acres and featuring over 100 attractions for every age, this theme park is known as the "Thrill Capital of the World." Home to the world's tallest and fastest looping coaster (Full Throttle) and the world's first 4D roller coaster, (X2) Magic Mountain is sure to impress. Fun fact: Over 40 TV shows and 20 movies have been filmed at the park!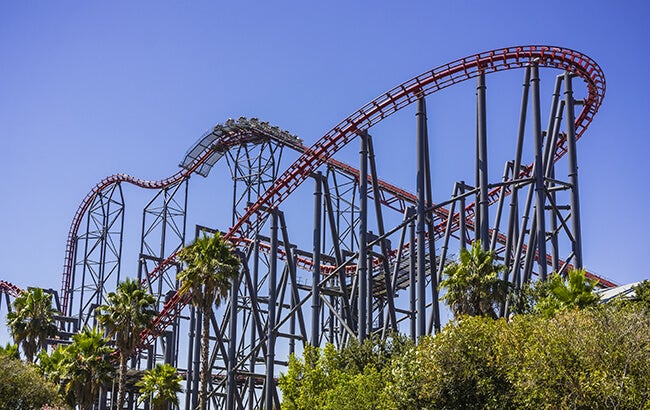 7. 
Legoland- Winter Haven, Florida:
A great place to take the kiddos to visit year-round, Legoland is a place only dreams are made of. With over 150 acres of interactive fun that includes rides, shows, and attractions inspired by popular LEGO brands and characters, Legoland brings the colorful, childhood brick to life. Visit one of the many creation zones and design your next masterpiece or if you're a Star Wars fan, check out MINILAND USA for some favorite scenes from the movie. Fun fact: Head to guest services and let your kids trade their boring cash allowance for fun LEGO dollars instead. They  can be used on food, beverage or merchandise throughout LEGOLAND Florida.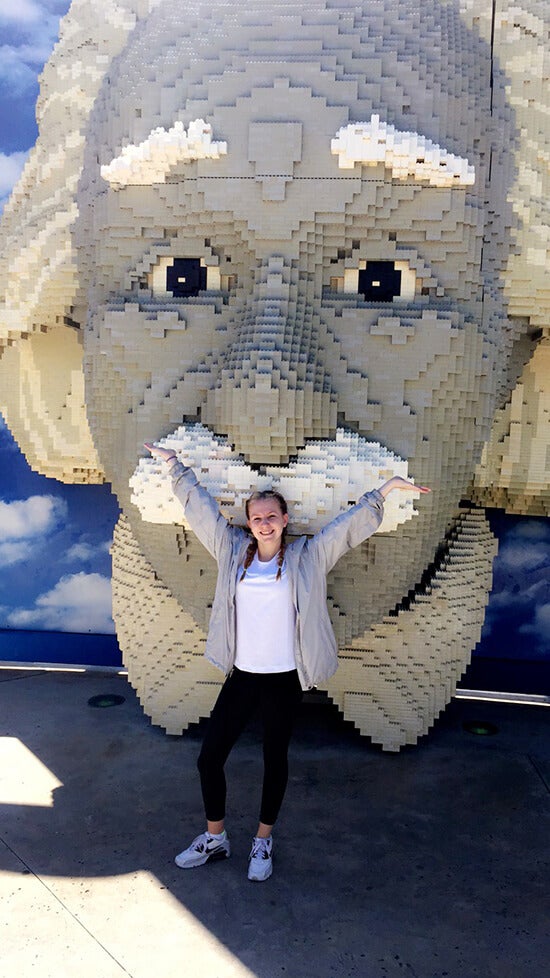 @Studio32
8. Hersheypark- Hershey, Pennsylvania:
Originally built for its factory workers as a place to frolic and relax, Hersheypark has come a long way from the picnic area it once was. In 1971, the transformation began to turn the blossoming theme park into something sweeter. Since then, the park now offers 14 roller coasters, and 70 rides throughout the park. As the park expanded, so did its vision to be something extraordinary for its guests. Home to the first modern looping coaster on the East Coast (the Sooperdooperlooper) and the Tidal Force, the world's tallest water plunge ride, Hershey Park will continue to offer sweet memories for years to come. Fun fact: An admission ticket to Hersheypark also gets you into ZooAmerica right across the street.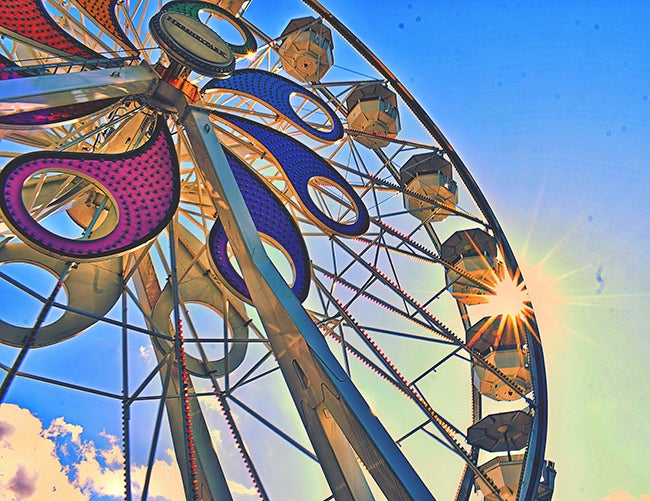 @ajay_ig
As the sun sets on another summer filled with memories and adventure we encourage you to continue snapping photos no matter what season it is! Or you can always bask in the happiness of vacation right from your living room with collages that take you back. Your choice!