Whether you're getting away for a weekend or planning a cross-country trip, there are countless photo opportunities everywhere you look. From breathtaking waterfalls to wacky roadside attractions, this summer is meant to snap photos wherever your journey leads you!  For eight weeks, we are going to take you on a virtual summer road trip specifically for the Instagrammer! Crank the radio, throw on your Ray Bans and get ready to embrace anything and everything weird when it comes to the very best roadside attractions!
Instagrammer's Guide to Roadside Attractions
1. Seven Magic Mountains- Las Vegas, Nevada
Stacked high and brightly-colored, Seven Magic Mountains is smack dab in the middle of the sweltering Las Vegas desert. Made up of seven neon painted boulders, this two-year exhibition created by Swiss artist Ugo Rondinone towers over its daily admirers each at 30- 35 feet high. Welcoming over 1,000 visitors a day, this artist hotspot won't be around forever and has plans to at least stay through 2018.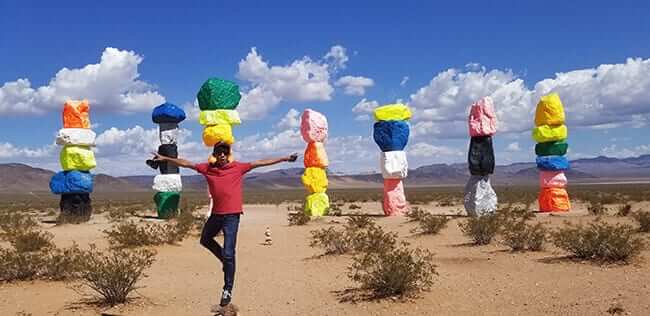 2. Cadillac Ranch – Amarillo, Texas:
Follow the trail of spray cans alongside The Mother Road and you'll run right into a gang of Cadillacs nose-down with their tail fins to the sky. Dubbed as a ritual site when cruising through Route 66, Cadillac Ranch was started by a group of art-hippies that called themselves the Ant Farm (and a very rich Amarillo billionaire named Stanley Marsh the 3rd). Their goal was to create a piece of public art that baffled the locals, and boy did they do that.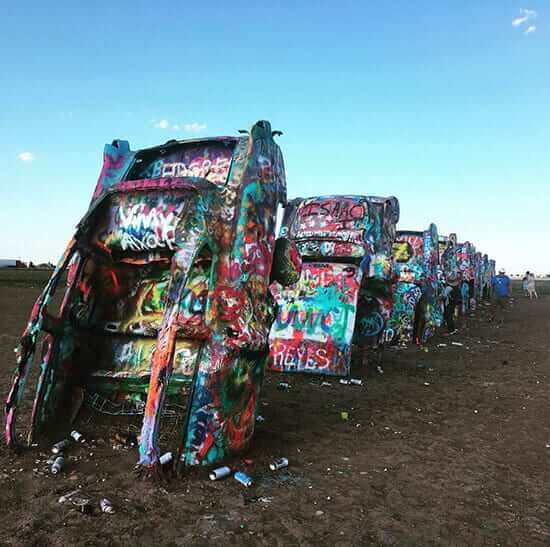 3. Salvation Mountain – Calipatra, California
Covered in half a million gallons of paint, this mountain wasn't made in a day. In fact, Salvation Mountain was a project 28 years in the making. This vibrant mound is a man-made wonder that consists of everything from adobe and cement to tires and telephone poles. What started as a "small statement," for Leonard Knight, now stands as a 50 foot reminder to never give up on spreading messages of love.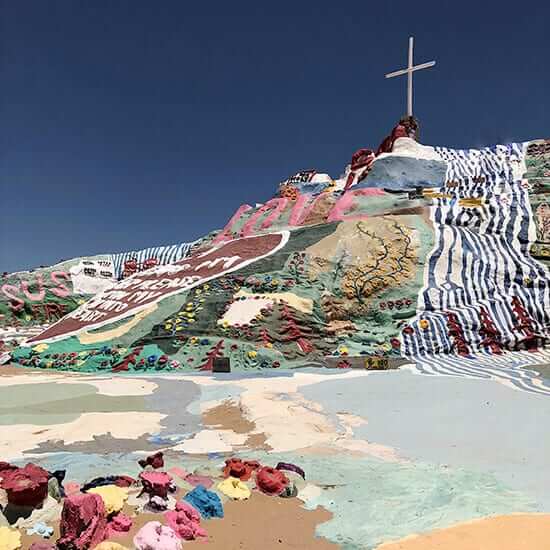 4. The Enchanted Highway – Gladstone, North Dakota
For a 32 mile stretch in North Dakota, you can roll down your windows, turn on some classic rock and check out a stretch of highway that runs for 32 miles and has a little flair to it. The Enchanted Highway is home to the world's largest scrap metal sculptures that were created to liven up a community that seemed bleak. Fun fact: the "Geese in Flight," sculpture is currently listed in the Guinness World Book of Records as the largest in the world!

5. Elmer's Bottle Tree Ranch –  Oro Grande, California
Another gem along Route 66 is the coolest solution to recycled bottles. Elmer's Bottle Tree Ranch has dazzled visitors with its funky bottle trees for about 10 years. What started as a fascination with bottles at a young age, eventually turned into something tourists can't get enough of. The most unique part is that every one of the 200+ bottle trees is handcrafted and completely different than the next.

6. Igloo City- Alaska – Cantwell, Alaska
At one time, this lonely igloo-like hotel had big dreams of being Alaska's finest, but not every hotel makes it, and instead, it ended up abandoned. Located about 180 miles out of Anchorage, Igloo City now stands empty and forgotten with time. After it was decided to forgo finishing the building, it was left to accommodate only wild bears, wolves and tourists looking for an out of the box roadside experience.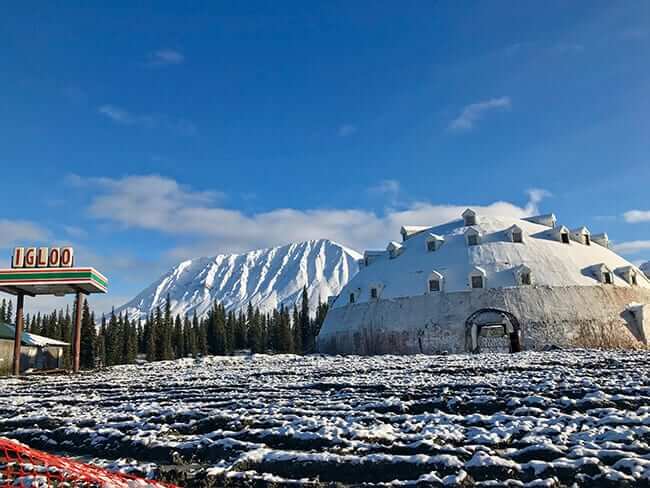 7. Cathedral of Junk – Austin, Texas
Tucked away in Vince Hannemann's backyard is an array of junk that somehow depicts the most unique type of art. With an estimated 60 tons of bicycle parts, car bumpers, bottles and a whole lot of other stuff, Cathedral of Junk was born. What started as a fun hobby, now stands as a local attraction that distracts the kids for hours.

8. Cabazon Dinosaurs – Cabazon, California
Gaze up into the Cabazon blue skies and you just might encounter a visitor from long before your time. Making a name for itself in various movies, this roadside dinosaur attraction was actually created by Sculptor and theme park artist Claude Bell to bring more people into his restaurant. Now the roadside attraction offers over 50 dinosaurs, a fossil dig, and a huge gift shop. We'd say it's the perfect pit stop to unleash your inner child and take a step back in time.






9. Leaning Tower – Niles, Illinois
Buongiorn0 Italy! Errrr, wait we mean Niles, Illinois! Tucked away in the midwest is the Leaning Tower of Pisa replica. It doesn't lean quite as much as the original (7.4 ft. off of vertical vs. the Italian's 15-ft. lean)* and it's about half the height but let's be honest, this is an amazing snapshot to get on your road trip. It was built in 1934 and the city just approved hundreds of thousands of dollars to restore and repair it. We say BELLISIMO!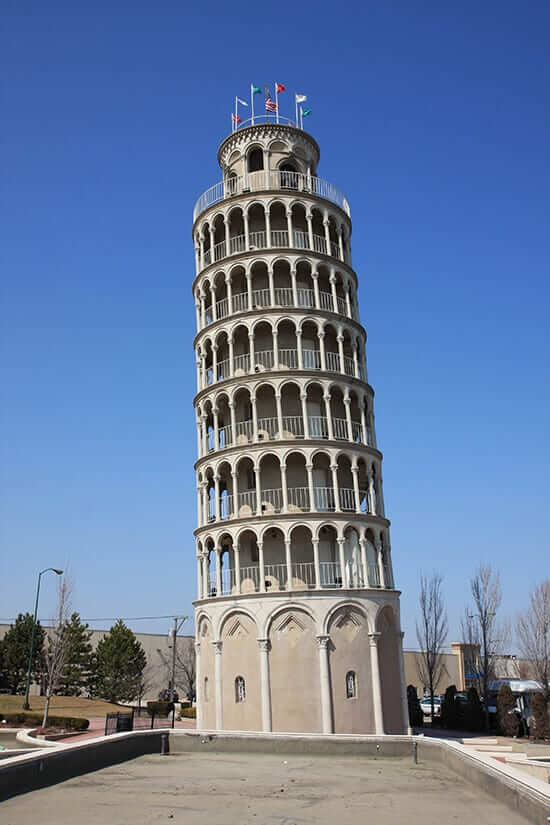 Enjoy the little things in life and take a moment to check out the unfamiliar things around you. Who knows you could discover a super fun roadside attraction along the way! Don't forget to personalize your very own photo book of the unforgettable road trip.
*Information from Wikipedia page