Whether you're getting away for a weekend or planning a cross-country trip, there are countless photo opportunities everywhere you look. From breathtaking waterfalls to wacky roadside attractions, this summer is meant to snap photos wherever your journey leads you!  For eight weeks, we are going to take you on a virtual  road trip specifically for the Instagrammer! These 8 spots are known for their colorful and creative ways to get you in the door. And we think they know exactly what they're doing. Hungry yet?
Instagrammer's Guide to Foodie Heaven
1. The Butcher, The Baker, The Cappuccino Maker- Los Angeles, California:
Dubbed for its European ambiance and modern decor, this cafe has something colorful people just can't get enough of. Mixed with a little espresso and some frothy milk is your caffeine fix for the day, and a cup of art you'll be sure to snap a photo of. Just make sure to print out the photo on a glossy or metallic paper to make those colors "pop".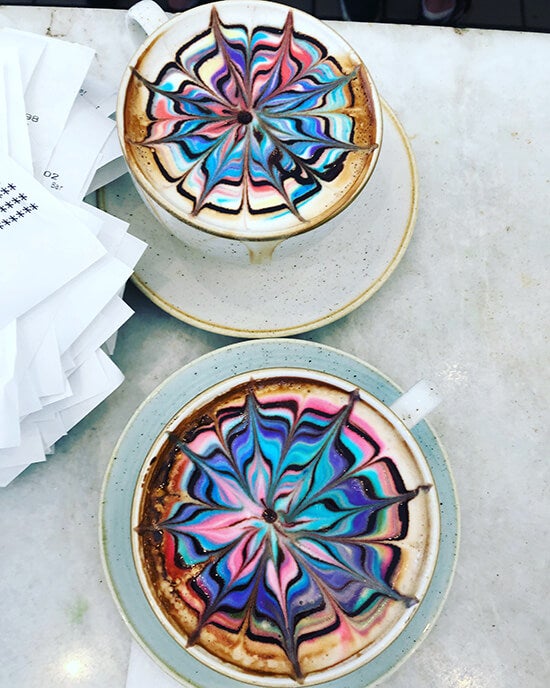 @nicbray
2. Triple T – Gardena, California: 
Ever had a smoothie with sprinkles, whip cream and a fancy mermaid tail? Us either. Triple T is known for their extensive variety of smoothies and teas and let's just say they're certainly what sugary dreams are made of.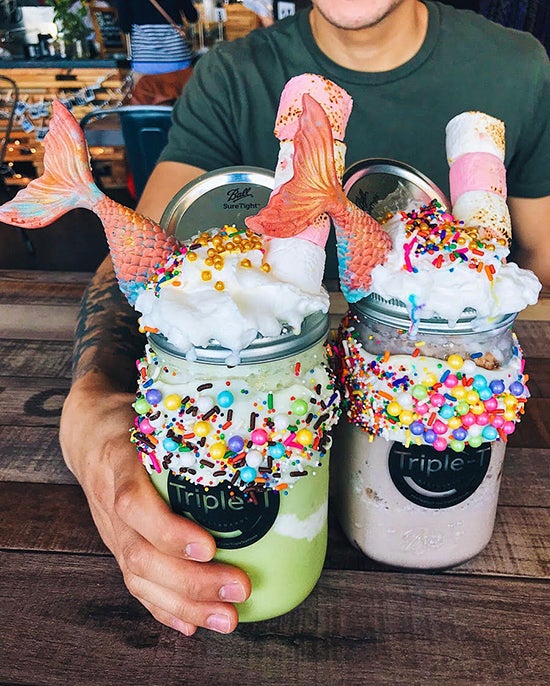 @socalories
3. Joy Luck Palace – New York, New York:
Tucked away in Midtown, Joy Luck Palace has just about the cutest animal steam buns you just might ever come across. With custard filled piggy buns, salted egg yolk ghosts and matcha stuffed Hello Kitty faces, these buns will be sure to make you smile. Because they make so many different variations, try taking pictures of each one and create and print a beautiful collage. How fun would that be in your kitchen?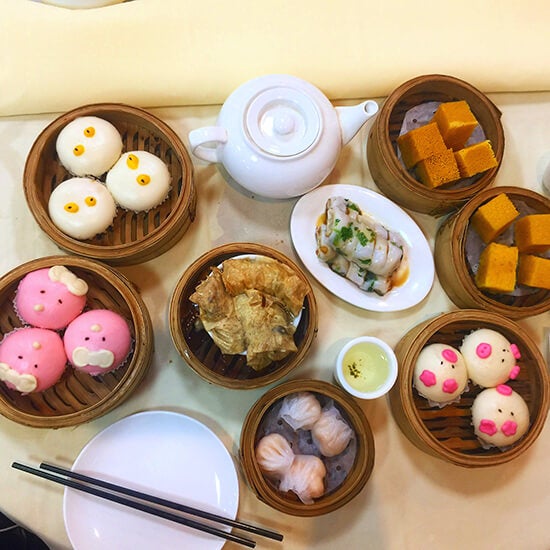 @eatingwithblim
4. Mini Doughnut Factory – Tampa, Florida:
They may be mini, but they pack a punch! As the go-to spot for the cutest little doughnuts, Mini Doughnut Factory offers every kind of flavor from fruity pebbles to birthday cake. So why not try all?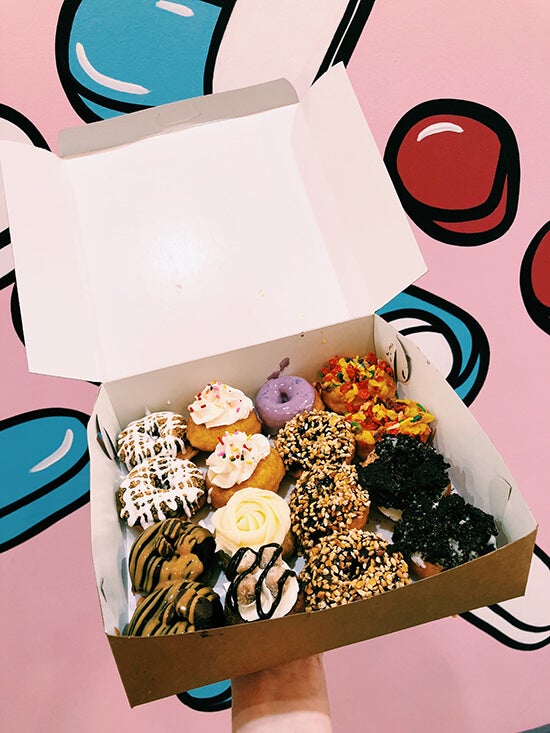 @_lauren_bond
5. Brownstone Pancake Factory- Edgewater, New Jersey:
Featured on Diners Drive-ins and Dives, Brownstone boasts a menu that makes eating dessert first look normal. With pancakes that overflow with chocolate chunks, fruit and whip cream, this place is worth the extra sugar.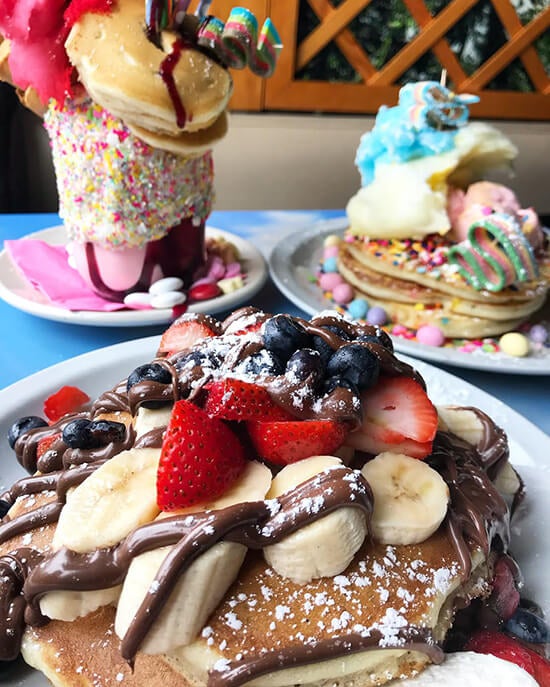 @kiariladyboss
6. Yuzu Sushi & Robata Grill- Chicago, Illinois:
Known in Chicago for their multi-colored artistic designs, Yuzu is a not spot that boasts a large Instagram following. Chefs create unreal works of art using colorful sauces such as mayonnaise, eel sauce and Sriracha. Masterpieces are served alongside certain sushi rolls and must be requested during busy hours. Because the artwork is is detailed and incredible, why not make a beautiful calendar of the creations to hang in your kitchen for inspiration?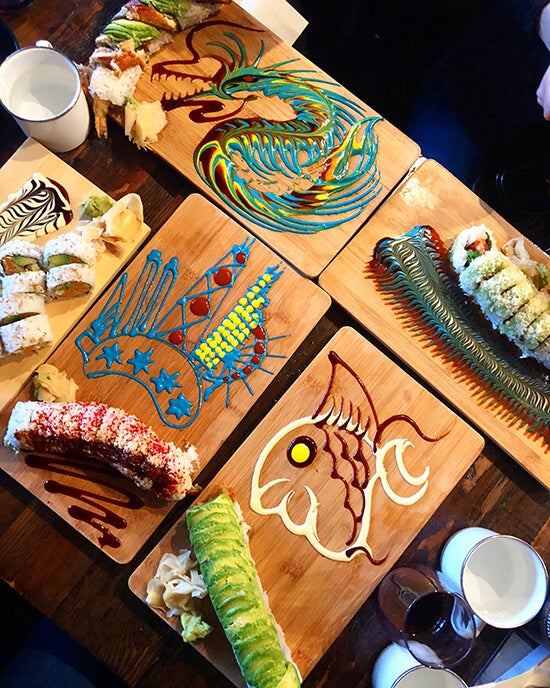 @chitownbites
7. Chomp Eatery- Santa Monica, California:
What's better than a piping hot grilled cheese? A piping hot grilled cheese that OOZES the colors of the rainbow. This Unicorn grilled cheese calls for 4 different cheeses and calls for food coloring to give it that famous Instagram glow. Oh, don't forget to do your cheese pull!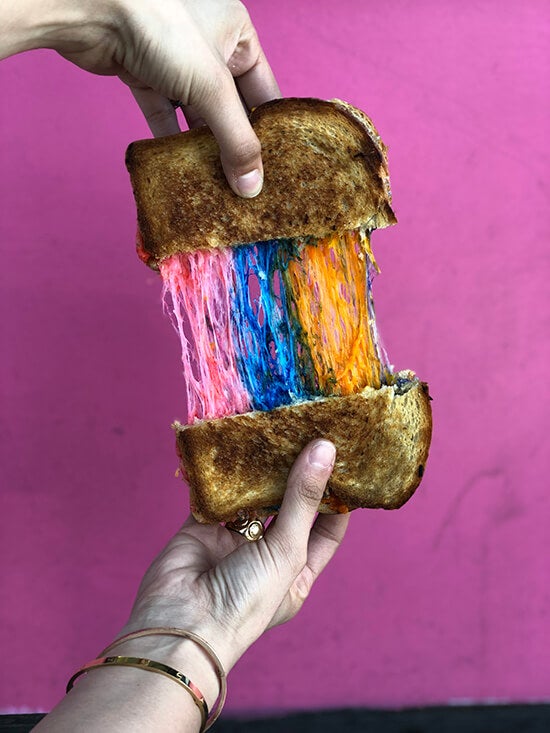 @always.aya
8. Tail & Fin- Las Vegas, Nevada:
Take a break from the glitz and glamor of the Las Vegas strip and head over to Tail & Fin to satisfy your sushi craving in every form. Our favorite selection on the menu? The hugely popular poke bowl served in a fresh pineapple!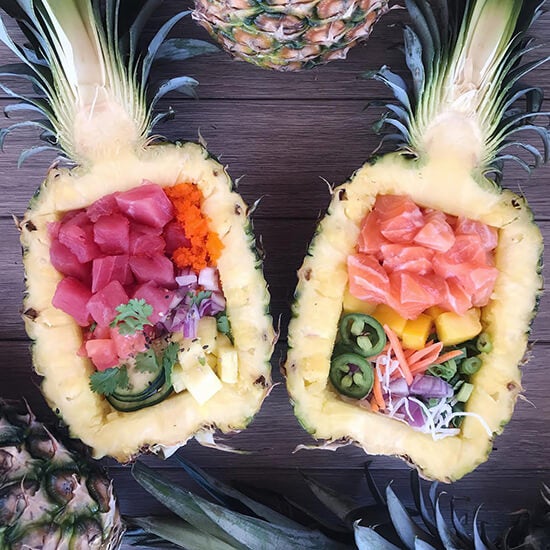 @happytummy_702
They say the best way to anyone's heart is through delicious food and we'd have to agree on that. So start your bucket list, bring your appetite and point and shoot your way to the most mouthwatering shot! And why you're at it why not start HERE to print your very best?