Whether you're getting away for a weekend or planning a cross-country trip, there are countless photo opportunities everywhere you look. From breathtaking waterfalls to wacky roadside attractions, this summer is for snapping photos wherever your journey leads you! For eight weeks, we are taking you on a virtual summer road trip specifically for the Instagrammer! As we near the end of our escape from reality, we figured we might culture ourselves a tad bit and stop off at some of the most eclectic and stunning U.S. museums.
1. 
The Broad- Los Angeles, California:
A recent staple when it comes to contemporary art in the Los Angeles area, The Broad has been filling your Instagram feed since opening in late 2015. Featuring a metallic honeycomb-like exterior, the cost to create the space was estimated at a cool $140 million. Filled with a collection of nearly 2,00o works, The Broad came to be thanks to Eli and Edythe Broad, avid contemporary collectors for nearly 50 years. With exhibits like the Infinity Mirrored Room or the Under The Table exhibit, The Broad boasts a collection of off the wall unique art fun for the whole family. Fun fact: Admission to the museum is free, however, you have to reserve tickets online or can opt to stand in line for standby tickets the day of.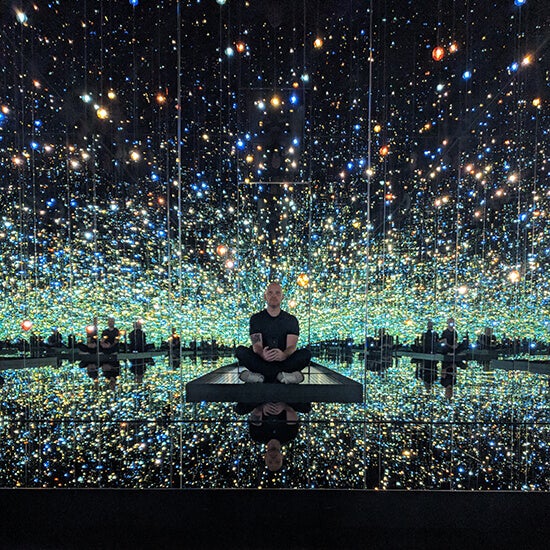 @mike_stalter
2. The Guggenheim- New York, New York:
Along the outskirts of Central Park, you'll find a spiralized piece of architecture very different from its neighbors in the concrete jungle. The Solomon R. Guggenheim Museum opened its doors in the Upper East Side in 1959 and quickly became one of architect Frank Lloyd Wright's most famous creations. Showcasing Solomon Guggenheim's eclectic and unusual collection of art, the museum became a mecca for contemporary and modern work. Surprisingly enough, the museum has such a wide-angle rotunda that it is one of the largest exhibition spaces for art in the city. Fun Fact: In Frank Lloyd Wright's original plans he proposed a red exterior, but the idea was later axed.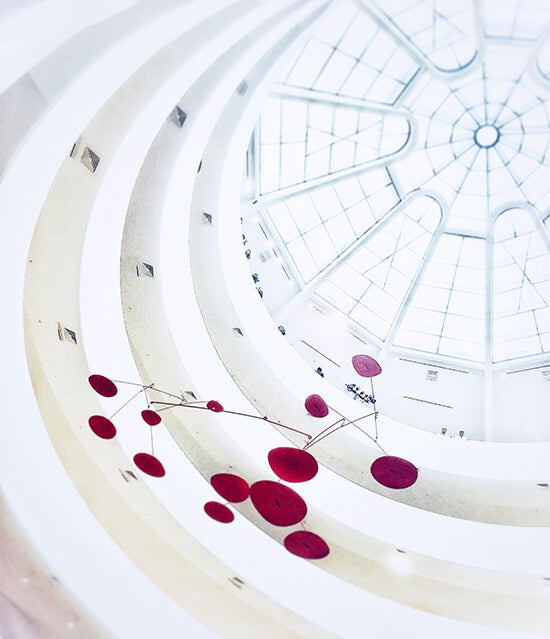 @jenhillenga
3. The Dali Museum- St. Petersburg, Florida:
Nestled beneath the tall, Florida palm trees is a mesmerizing building complete with bulbous glass atriums and a geodesic glass bubble known as the "enigma." Founded in 1982 and rebuilt in 2011, The Dali Museum paints a vibrant story of imaginative surrealism and visionary explorations. Noted as one the second largest collections of Dali's work outside of Europe, the museum celebrates his life showcasing 2,100 pieces work throughout his career. Fun fact: After Hurricane Irma ripped through the Florida coast it downed the Wish Tree (a place for visitors to add their admission bracelets and make a wish) sacred to the Dali's Avant-garden. Luckily, within a few days, the famous tree was replanted and back in good shape.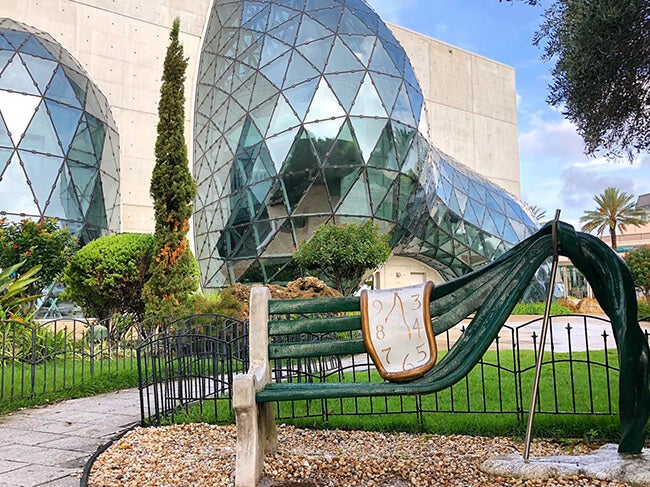 @traveltasteclick
4. Calatrava Art Museum in Milwaukee, Wisconsin: 
Soaring gracefully above visitors at the Calatrava Art Museum are whimisical cables and strong lines that have a deeper meaning in connecting the city to this extordinary building. The Calatrava Art Museum is an important piece of what makes this beautiful city shine. With a stunning location for unforgettable weddings, over 30,000 works of art and panoramic views of Lake Michigan, this museum checks all the right boxes. Originally the War Memorial Center, the now Calatrava Art Museum lacked the bold, dramatic brand it was hoping for. When it combined three brilliant architects, (Eero Saarinen, David Kahler, and Santiago Calatrava) the rest became history. Fun fact: hidden in the basement of the Calatrava, you'll find the "Chair Park," a sample of chairs from famous names like Frank Lloyd Wright and Eero Saarinen.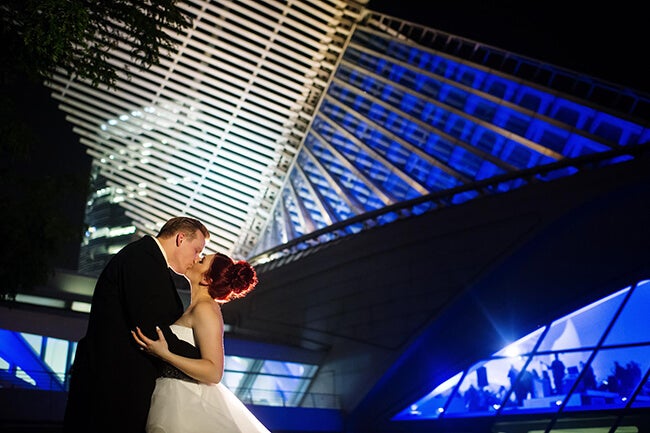 @front_room_photo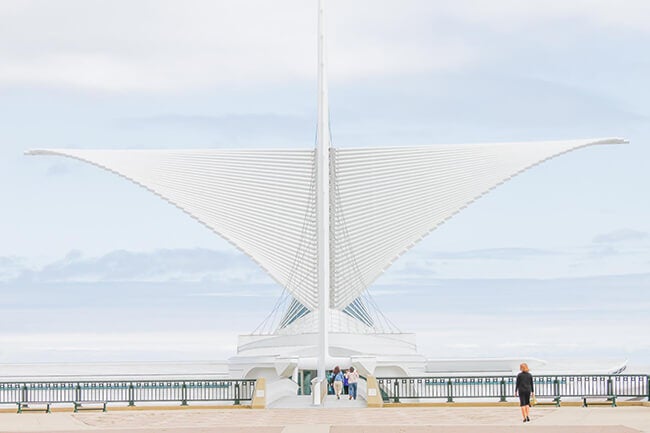 @laurinovakphoto
5. 
Hirshhorn Museum- Washington, D.C.:
Since doors opened in 1974, every corner of the Hirshhorn Museum and Sculpture Gardens has been covered with unique and beautiful contemporary art. Located halfway between the Washington Monument and the US Capital, the Hirshhorn has made a name for itself with its cylinder-like body that stretches 82 feet high. Over the years, the permanent collection of artwork has grown to nearly 12,000 artworks of mixed-media installations, sculptures, photographs, and paintings. Fun fact: Stop by in the winter and skate around on the ice skating rink situated north of Hirshhorn Museum Building.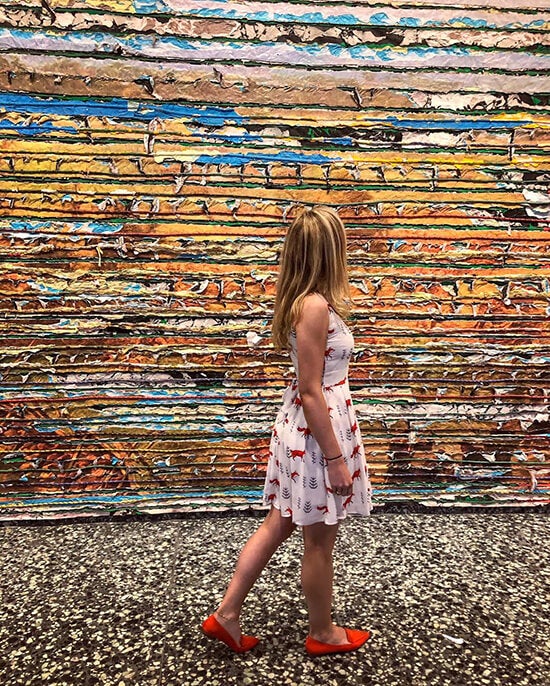 @caitlinriess
6. Art Institute of Chicago- Chicago, Illinois:
A staple in the Windy City, The Art Institute of Chicago is one of the oldest and largest museums in the country. Covering over one million square feet, the Classical Renaissance structure is easy to find. Protected by its signature green bronze lion statues, the museum offers around 30,000 works of art and welcomes nearly 1.5 visitors annually. Founded as both a school and museum, The Art Institute of Chicago houses everything from photography to textiles to arms and armour. Fun fact: The museum displays one of the largest collections of impressionist art in the world after Bertha Palmer donated her collection the city.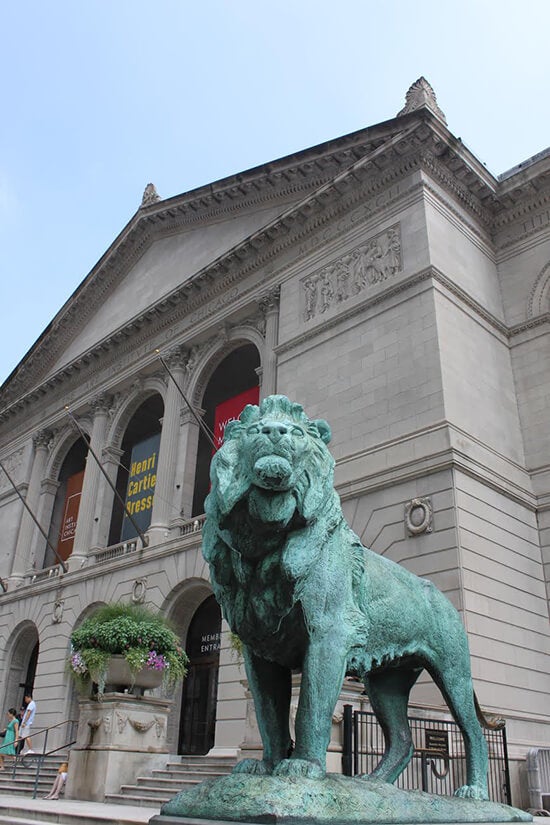 @laurinovakphoto
7. The Museum of Pop Culture- Seattle, Washington:
Step into a sphere of pop culture and immerse yourself in some of the greatest innovators, musicians, filmmakers and creative geniuses of our time. The Museum of Pop Culture's bright stainless steel exterior glistens in the Seattle heat, quietly shadowing the Space Needle and changing colors depending on the time of day. Built in 2000, the museum was founded by former Microsoft co-founder Paul Allen as the Experience Music Project and renamed five times before its current name to date. Fun fact: When Frank O. Gehry began designing the 140,000-square-foot MoPOP, he awakened his creative juices by purchasing electric guitars, slicing them to pieces and creating a model with them.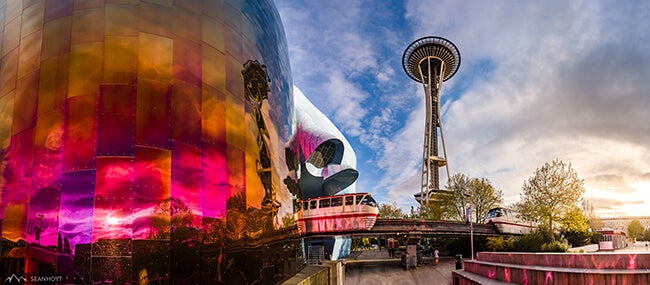 @seanhoytart
8. City Museum- St. Louis, Missouri:
Every now and again it's fun to break the mold from what's considered normal and for City Museum in St.Louis, it's what makes them unique. Housed in a former international shoe building, City Museum turns one man's trash into another's man's treasure. Branded as an imaginative mixture of random objects, architecture, and surrealistic pavilion, this visionary masterpiece is worth the trip. Fun fact: In order to keep the museum fun and exciting, new exhibits are often installed by cutting through the building's floors and hoisted up into place.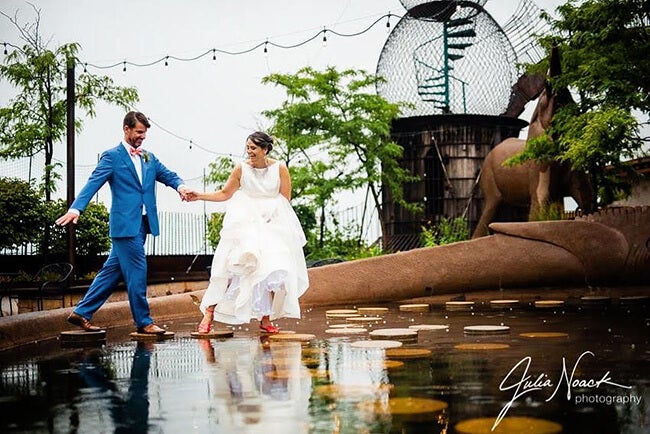 @julianoackphotography
Whether you're looking for a taste of art or sharpening your brain on a day off from the daily grind, your adventures are always memorable. Why not print out your favorites HERE and construct a massive collage on your wall to welcome friends and family? Happy printing!