Whether you're getting away for a weekend or planning a cross-country trip, there are countless photo opportunities everywhere you look. From breathtaking waterfalls to wacky roadside attractions, this summer is meant to snap photos wherever your journey leads you!  For eight weeks, we are going to take you on a virtual summer road trip specifically for the Instagrammer! This week we're encouraging you to unplug, de-stress and immerse yourself in Mother Nature herself with some of the most breathtaking National Parks in the United States. Ready, set, get out there!
Instagrammer's Guide to National Parks
1. Olympic State Park- Washington
Tucked away a few hours outside of Seattle you will find a park known for it's lush greenery, sparkling waters and picture perfect views. With three distinct ecosystems, Olympic National Park covers nearly one million acres and is an international biosphere reserve, as well as a World Heritage site by the United Nations. Be sure to checkout Ruby Beach which offers spectacular views of the Northwest Pacific Coast.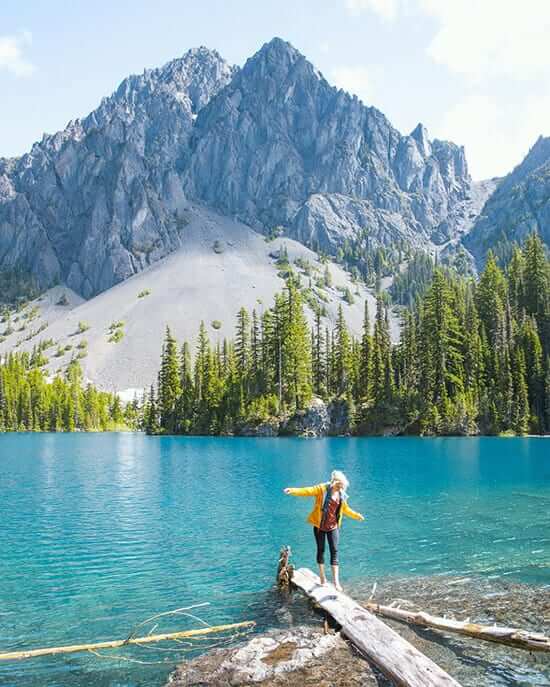 @adamjramer
2. Yellowstone National Park- Wyoming 
Home to Old Faithful and established in 1872 as the world's first national park, Yellowstone has a deep culture embedded in it's roots. With over 2,219,789 acres of beauty, this national park has thousands of miles of trails to satisfy any nature junkie's craving. If you're looking to beat the crowds, set your alarm early and opt to check out a sunrise at Artist's Point (an overlook point located on the south rim of the Grand Canyon of the Yellowstone).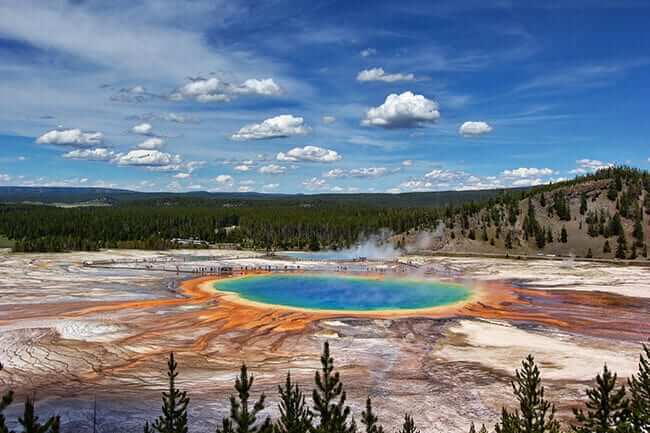 @rangerkristine
3. Zion National Park- Utah
With towering red and white Navajo sandstone rock walls, Zion National Park is a beauty to behold. Sprinkled throughout the park you can find everything from the winding Virgin River to the Weeping Rock (a trail that continuously "weeps" to keep the lush hanging gardens around it hydrated). Take the shuttle to the Temple of Sinawava, hike the Riverside Walk until it ends and take in one of the most popular (and wet) trails in Zion, The Narrows.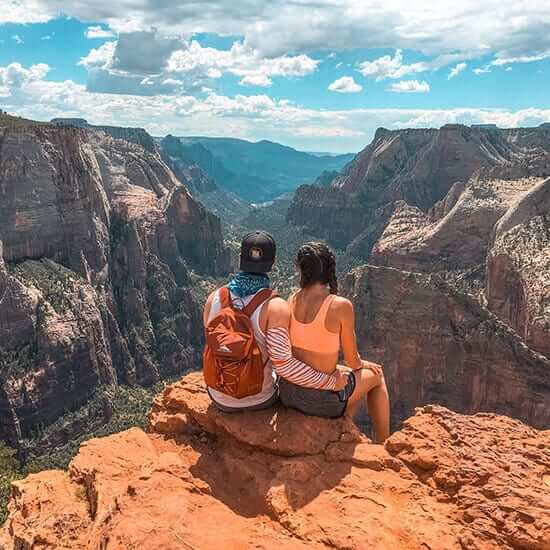 @lolglobetrotting
4. Glacier National Park- Montana 
Crystal clear lakes and bending hiking trails are just the beginning of everything Glacier National Park has to offer. In the summer months, the views from Hidden Lake Overlook are stunning, exposing hikers to colorful wildflower meadows, numerous peaks and on most days- a bright, blue sky (it gets crowded, so try to get there early!) And if you have the time, don't forget to check out the Going-to-the-Sun Road and take in the 2 hour, 50 mile trek up the towering mountains.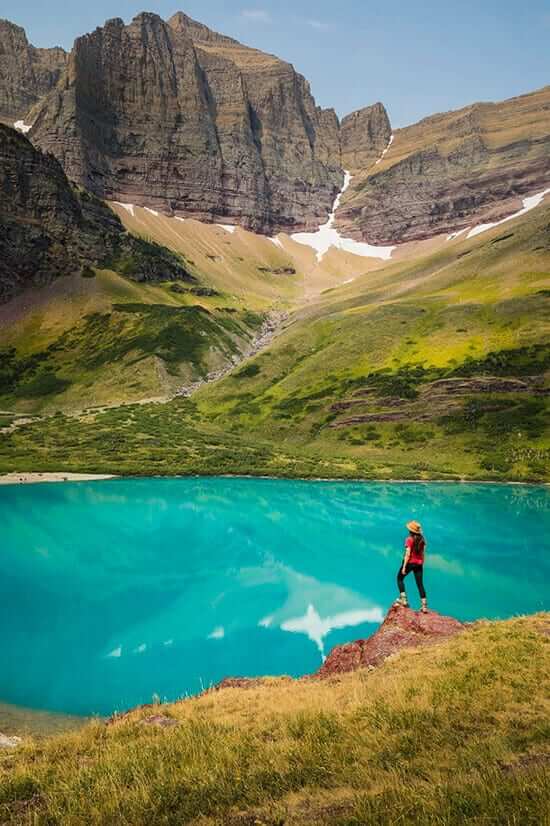 @yoursashfully photo credit: @max_lau_photo
5. Grand Canyon-Arizona 
Layered red rocks and years of history that go as far as the eye can see. As one of the most well-known national parks in the country, the Grand Canyon is filled with magical scenes that can only be justified when you're standing in front of them. With amazing sites like Horseshoe Bend and Cape Royal, your next best sunset photo could be right around the corner. If you're looking for something a little bit more refreshing, opt for a cool raft ride through the Colorado River.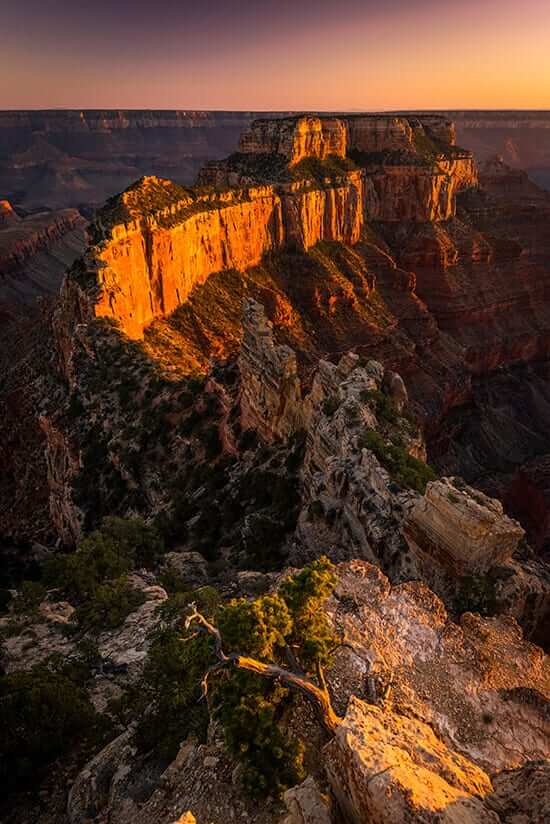 @stephenshelesky
6. Lake Clark- Alaska
If you happen to find yourself on Alaskan terrain, make it a priority to check out the turquoise-colored waters of Lake Clark. Nestled about 100 miles from Anchorage, this national park makes it hard not to take a dip in the shimmering water. Covering over 4 million acres, Lake Clark offers scenery of wildlife, volcanoes and tundra covered hills of beauty. Hoping to get up close and personal with a brown bear? We hear Chinitna Bay is perfect for portrait sessions.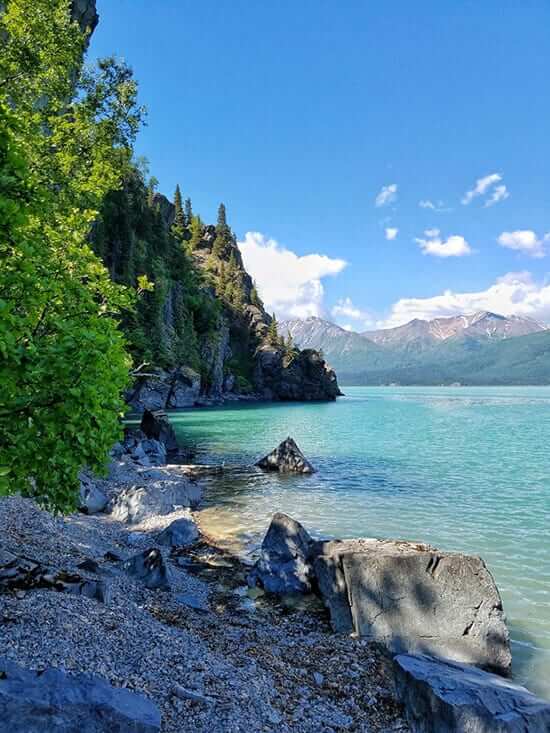 @lruppkid
7. Acadia National Park- Maine
Make your way up the Atlantic coastline and you will find majestic views of pebbled beaches and tall multi-colored, dense trees. Established as one of the first national parks east of the Mississippi River, Acadia takes pride in offering more than 130 miles of hiking and biking trails. If you're looking for a thrill, travel towards Otter Cliff, a 110 feet high headland that offers spectacular views in ever direction.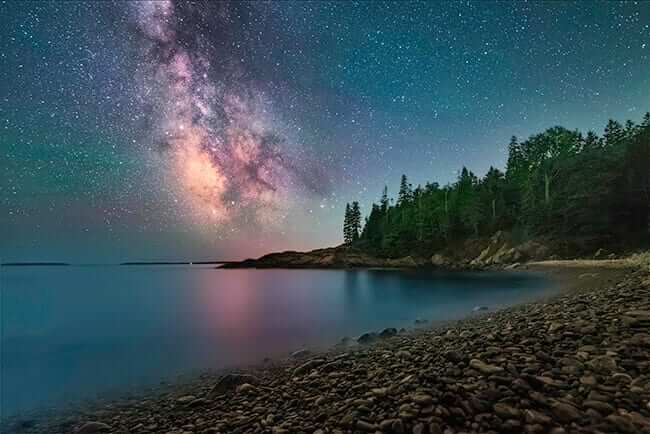 @abhijitcpatilphotography
8. Crater Lake- Oregon 
It isn't a secret that Crater Lake is one of the most pristine lakes on Earth, but did you know it's also the deepest? With a depth of 1,949 feet, this stunning crystal clear body of water wows it's sightseers daily. Surrounded by cliffs staggering at almost 2,000 feet high, spots like the Watchman deliver whimsical views that make it impossible not to get a good snapshot.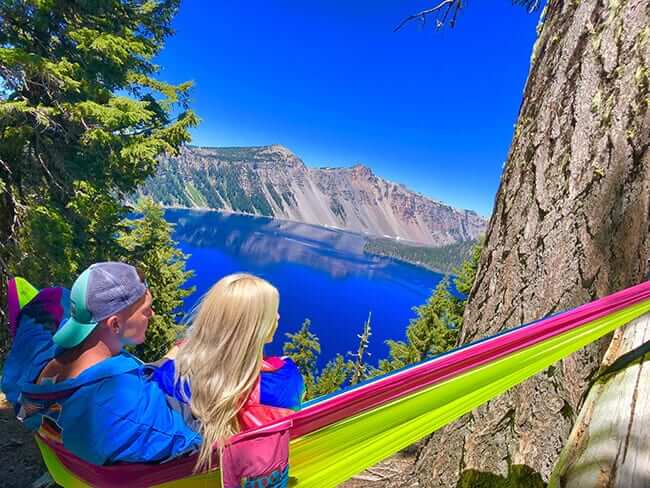 @kaitnem
It isn't everyday we get the opportunity to see nature in its rarest forms, so when you have the chance to see it, go! And hey, don't be afraid to get a little dirty on the trails because it's more fun to hike, run or bike your way to the next breathtaking shot. Keep the memories of the dirt and sweat that got you there and print your favorite shots HERE