Printique and Fundy Software are partnering up to help photographers increase their in-person sales.  Fundy's software makes it easy for professionals to present their photography to their clients and Printique makes it easy for professional photographers to order and present high-quality products to their clients. It's a win-win! So how do Fundy and Printique work together? Let's have a look.
Everything you can Design and Sell in Fundy Designer and Print with Printique
Fundy Designer is known in the industry as the all-in-one design and sales solution for professional photographers. Fundy gives you the tools and ability to easily design and sell everything from flush mount albums to professional wall art and cards. Below we'll outline all the different printed products you can design in Fundy, and order the final products through Printique.
Albums and Books
Album Builder is the original design tool for albums and books that launched Fundy to the forefront of the industry. Album Builder uses a complex algorithm to help the photographer create beautiful album spreads for their clients. Drag and drop technology allows for easy customization of each spread. The Quick Design Picker will show you endless options for each spread, while also allowing you to save your favorites. Lastly, Fundy's patented Auto Design will design an entire album for you in mere seconds.
There are templates loaded within Fundy with Printique's photo book and premium album measurements. Choose Printique, design and show your album to your client, export the PDF file and load and print it through Printique.

Portrait albums with design elements are now also available through the Design Library, allowing you to offer a broader range of more personalized products to your clients.
Wall Art
Fundy Designer makes it easy to design and sell a broad range of wall art. You can offer canvas wraps, metals,  wood and framed prints all designed in Fundy. The software comes with a large variety of stock rooms built in, plus the ability to import client rooms.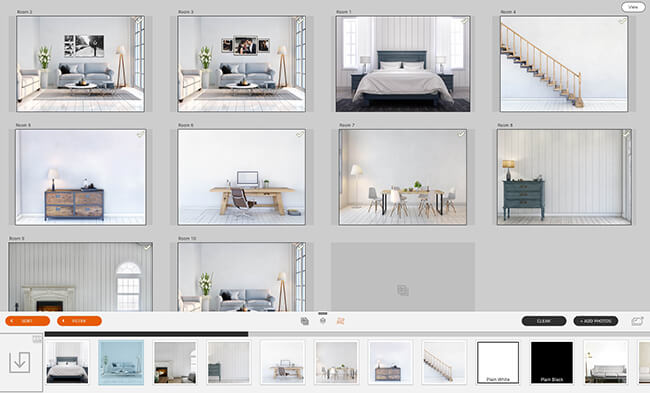 The software makes it easy to design wall art collections. Whether you choose to design these for each client, or save a few of your favorites and use them again and again, Fundy gives you all the options you need.

You can also create and offer composite collages, where multiple photos are printed on one canvas, metal print, or other types of wall art. Using the same technology as Album Builder, Fundy allows you to design and then save your favorite composites.
Then simply order the items through Printique to complete the project.
Cards
Fundy Designer's newest module, Card Designer, makes it easy to design all types of client cards. From save-the-dates to holiday cards and graduation announcements, the design technology in Fundy makes it simple.


The Design Library is full of pre-made designs for any occasion, including PNG text and graphic assets so you can grab and go. Upload to Printique's greeting cards and choose the "build your own" card and voila' – easy ordering!
In-Person Sales Tools
Fundy Designer also has in-person sales tools built right into the software. Client view capability allows for you to make edits on the fly while presenting in-person or remotely.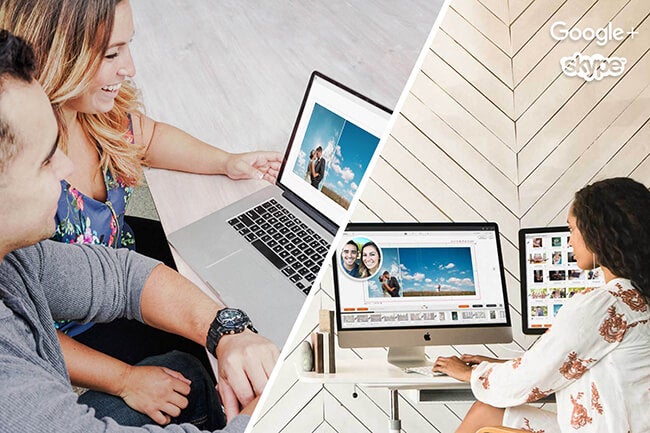 Add your pricing information for albums, wall art pieces or collections, cards, and more into the software and easily add it to a client invoice.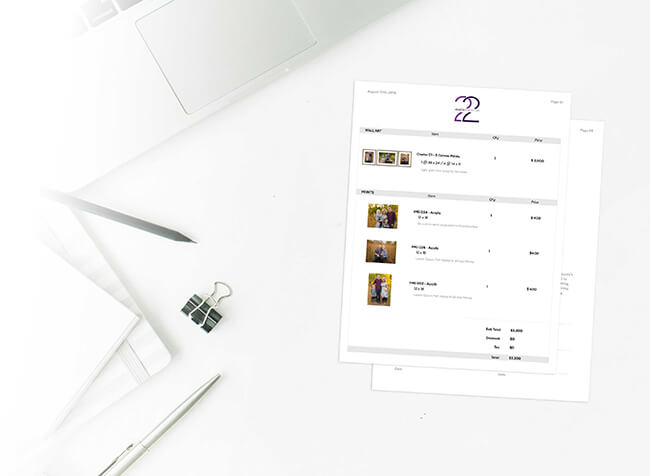 The order form also allows you to add "other" so even if you are not designing anything in the software (i.e. loose prints, digital download option), you can add a product and your pricing to the invoice.
These are just a few of the IPS functionalities in Fundy Designer. The program also includes a slideshow tool, comparison view for narrowing down client selects, and an invoice export option so you can send your order info straight to your studio management software.
Built For Your Business
No matter how you choose to run your business or what products you decide to offer, Fundy Designer has a solution that works for you. Fundy also has a full-time in-house support team available to answer any questions you may have about using the software, along with extensively written manuals and video tutorials. Learn more: fundy.com.