What – or who – are your Points of Light? Through the highs and lows of the last 12 months, what has brightened your day and kept you moving forward?
Printique is starting a social media project to share joy, light, and love. We are inviting you to post the one person, place, or thing they return to when they need to feel a little spark of happiness.
Share your Points of Light with us and the world. We'll randomly select 21 images each week for the month of March to print and send to you (free of charge), so you can hold onto your memories forever.
A Sample Post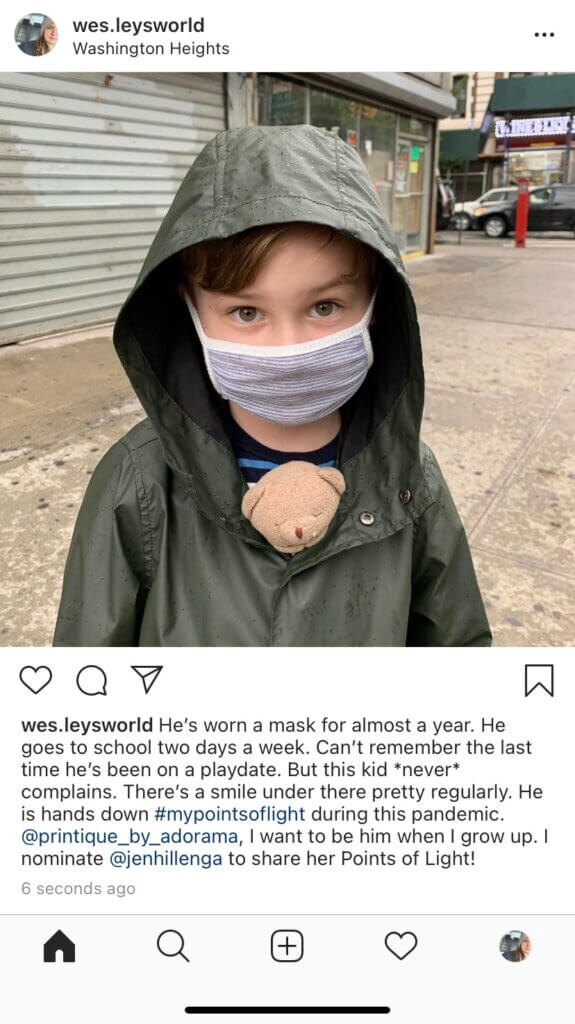 How to Participate
1. Follow @printique_by_adorama if you haven't already
2. Post the image(s) that you've chosen on to your chosen social media (Instagram, Facebook, or Twitter)
3. Use the hashtag #mypointsoflight so we can find your post
4. Mention that Printique will be selected 21 images per week for the next 4 weeks to print and ship, free of charge — anyone is welcome to participate!
5. Nominate at least one other person to join the project and tag them
See our 2021 rules and regulations for more details. We can't wait to see your posts!