March is when we like to put a call out to spring  and its new beginnings. If your new beginnings include a little one on its way this year,  you're probably thinking about decorating the nursery for your bundle of joy.  Decorating for today's modern nursery is clean and modern. Here's five tips on how to create a serene and inviting room for the wee one.
1. Color Me Happy
A lot of parents will agonize over the color of walls for their child's room. Guess what? Pantone makes it easy for you to stay on trend. When you visit Pantone's website you can click on the colors of the year and it will show you the name and number. For example, for 2016 the colors of the year are Rose Quartz  and Serenity. This is a perfect place to start. If the colors of the year do not excite you, then you can search Pantone's top 10 colors for spring of 2016.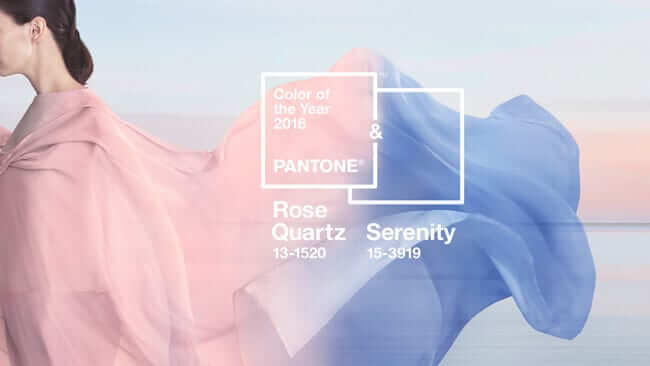 2. Picture Time
Pictures are what make a house a home. Spend the time and the resources to have pictures taken during pregnancy and when the newborn arrives. Strike up a good relationship with your photographer and let them know the colors you plan on using in the nursery. Your photographer will often compliment or coordinate with the color scheme you have in mind.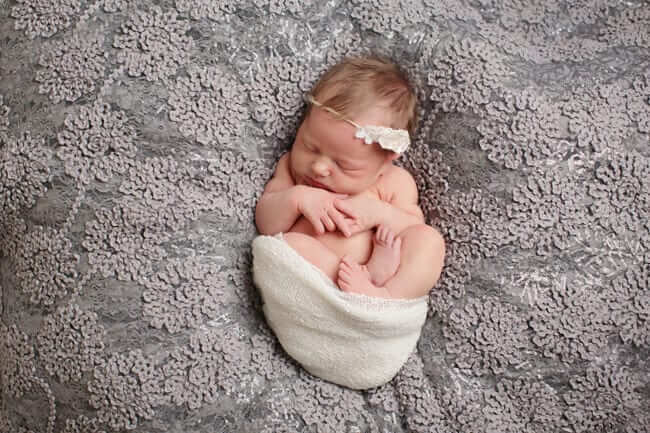 3. If these Walls Could Talk
You have your images from the photo shoot but now what? Well Printique offers so many options to make your nursery look amazing.  Let's start with metal prints. They are light weight and offer superb image quality on aluminum. When you are deciding on a finish for a portrait of your baby, stick with the white. The white will make sure the skin tones stay in tact, silver finish is generally for black and whites or architecture. Metal prints are easy to hang with a french cleat system on the back. Plus, you have over a dozen choices in sizes and shapes. For a softer look, you may want the satin finish as opposed to the glossy.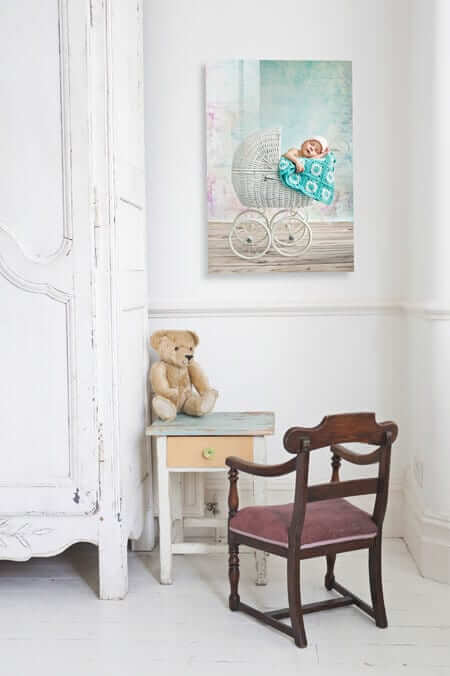 4. I  Can't Pick Just One
Too many images to choose from your baby's photo session? That's ok, Printique has an answer for that as well. Our collages will allow you to use multiple images for a wall hanging. Measure the space you would like to hang your collage and this will give you the best idea of the size. Then figure out how many images you would like to use and choose the template with the corresponding number of openings. Baby images are perfect for collages because you can get close ups of their toes and fingers. Remember, they are only tiny this once. Collages come in your choice of photographic paper, metal, canvas or acrylic. So no matter what you prefer, you'll find the medium that suits your home with Printique's collages.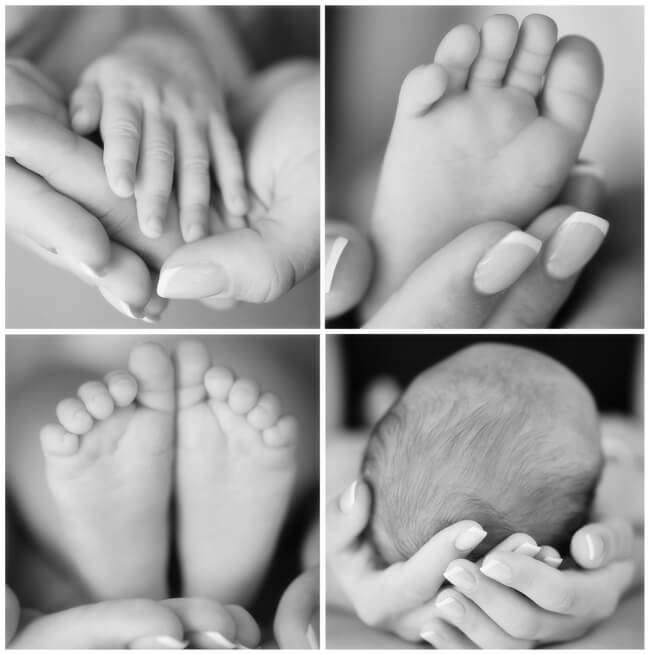 5. Change It Up
If you are looking to keep your baby's room current and fresh the older they get, then there are a few great ideas to keep up with changing out images. The clothesline is simple and easy. Print your photos, hang up a decorative string and pin square and small photos to the string with clothes pins. Printique offers 4×4 size prints which are affordable and easy to switch out.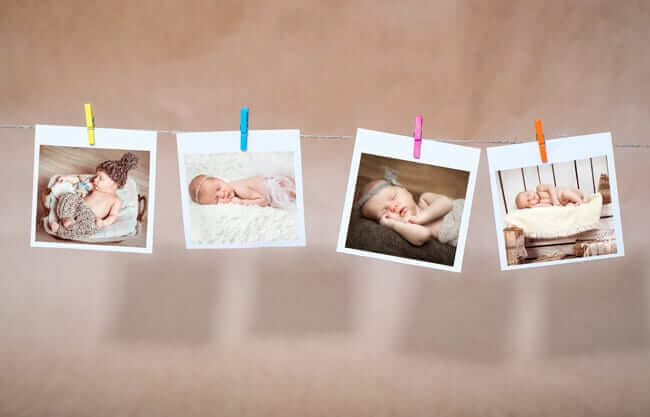 The important thing to remember when decorating the modern nursery is that printed photos are always timeless. Your child should not need a password to see their baby pictures.  It's a mission we  strongly believe in, to print your memories.  From 4×4's to 30x40s, we have print products for every budget. We'd love to hear how you decorated your baby's room with images. Feel free to email libby@printique.com with images we can share to give others ideas.