Exciting news, Printique family! We've officially launched a brand-new product, available for shipping nationwide.
Elegant, sleek, and frameless, a glass print lets you display your favorite images with unique and modern flare. Now available in a range of optimized sizes, there's no limit to the photographs you can bring to life on glass. Make large wall statements by ordering your print with a hanging mount, or stand up your favorite print on your desk by pairing it with a display pedestal, available for small sizes.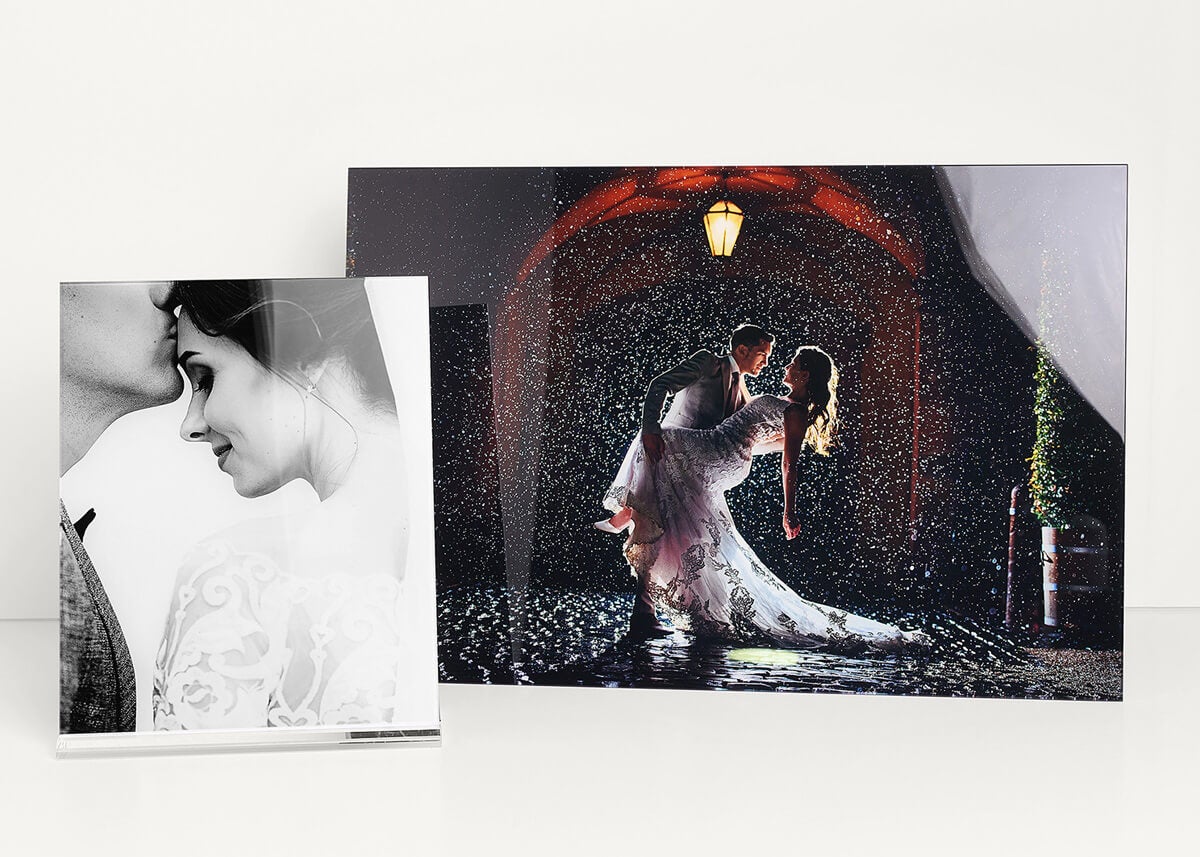 What is a Glass Print?
A glass print is created by digitally printing your image directly onto the back of a piece of glass. The print is then sealed with a thin sheet of black plastic. The edges of the glass are slightly tapered, and the sides are frosted, to give it a finished look.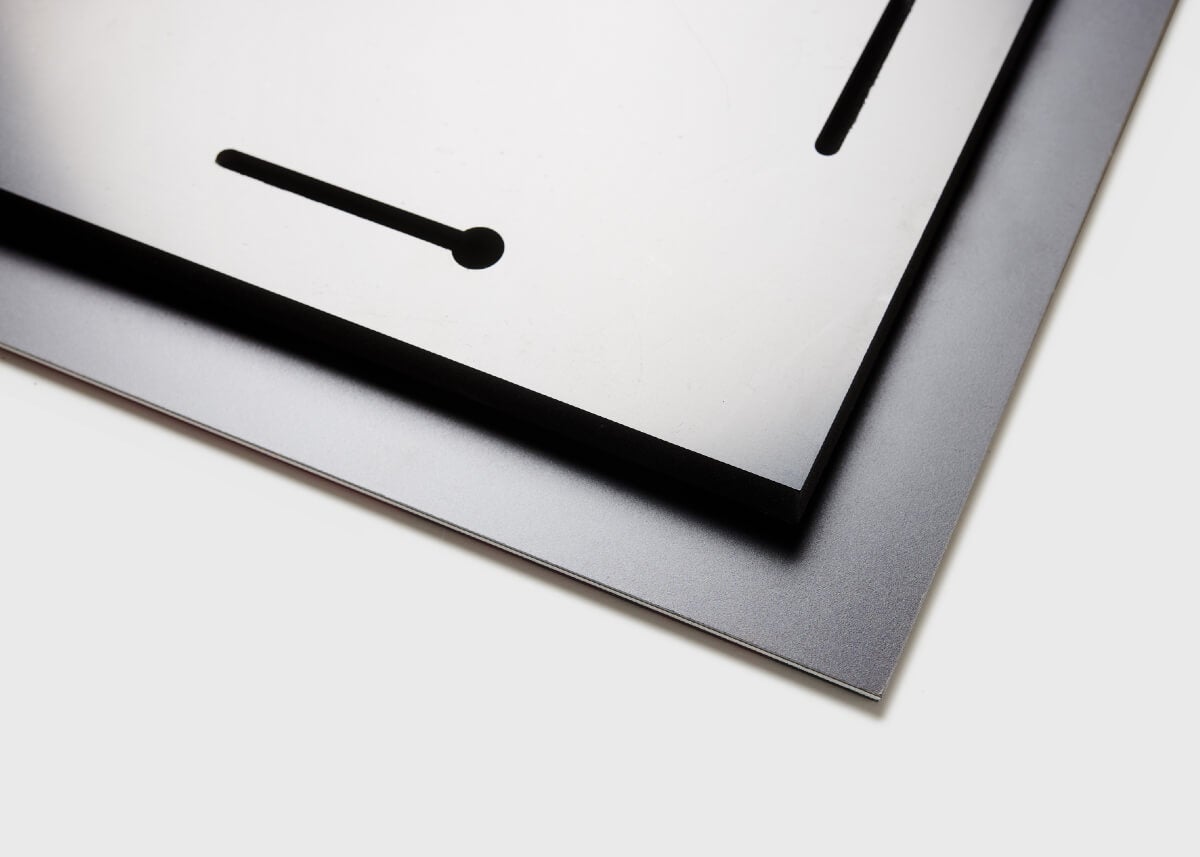 How are Glass Prints Displayed?
Our glass prints are offered in a range of optimized sizes and are all backed with a sheet of black styrene. Sizes 8×8 and larger can be ordered with a specially designed 1/2in thick acrylic black wall float, created to give your photograph the appearance of floating just off the wall and make it easy to hang.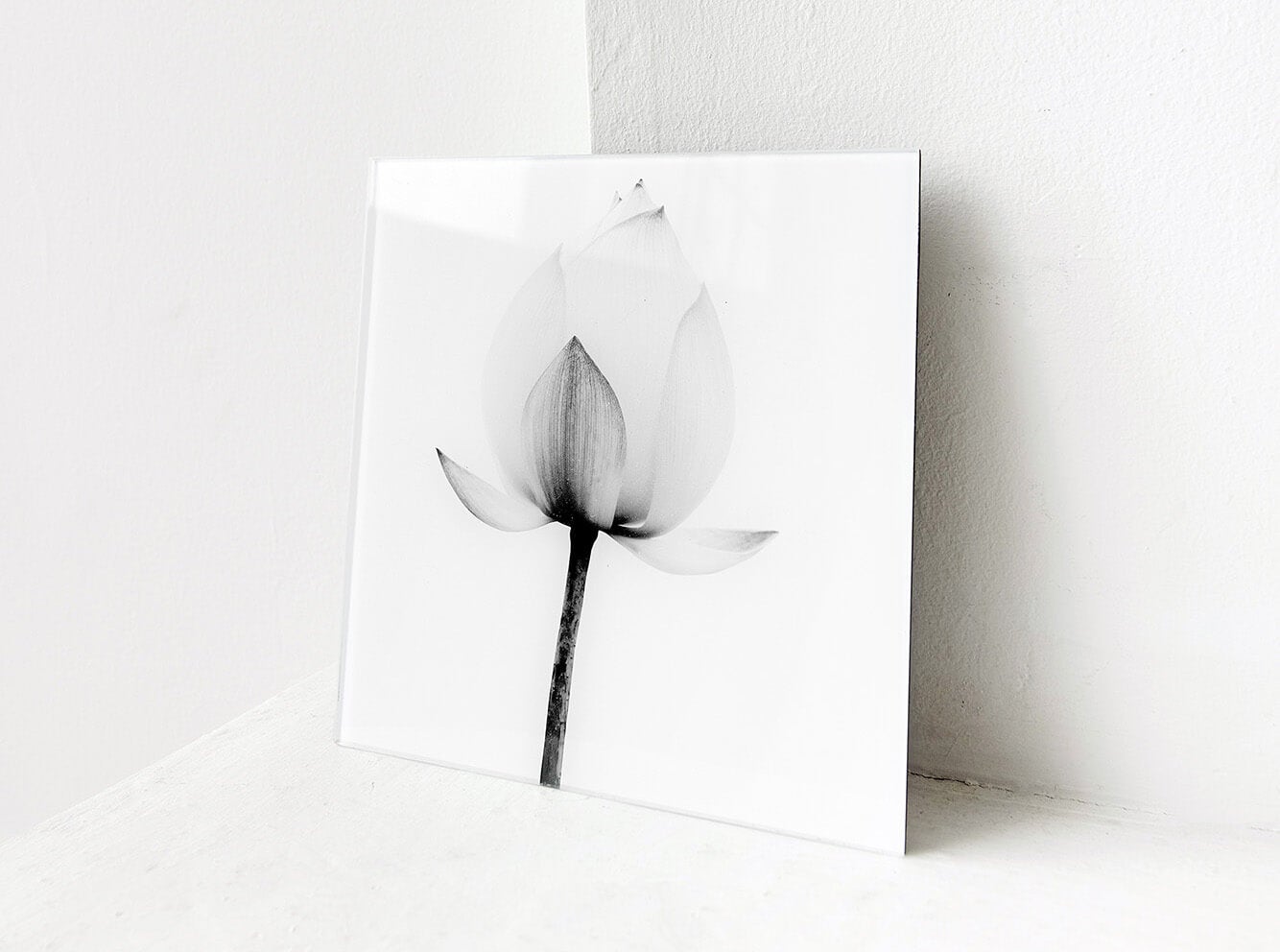 What Photographs Should I print on Glass?
From casual mobile snapshots to professionally shot photographs, all of your favorite images will find new life on our professional-grade glass prints. If you're looking to display your photographs in a new and beautiful medium but haven't yet ventured beyond classic photo prints, glass prints are the perfect place to start.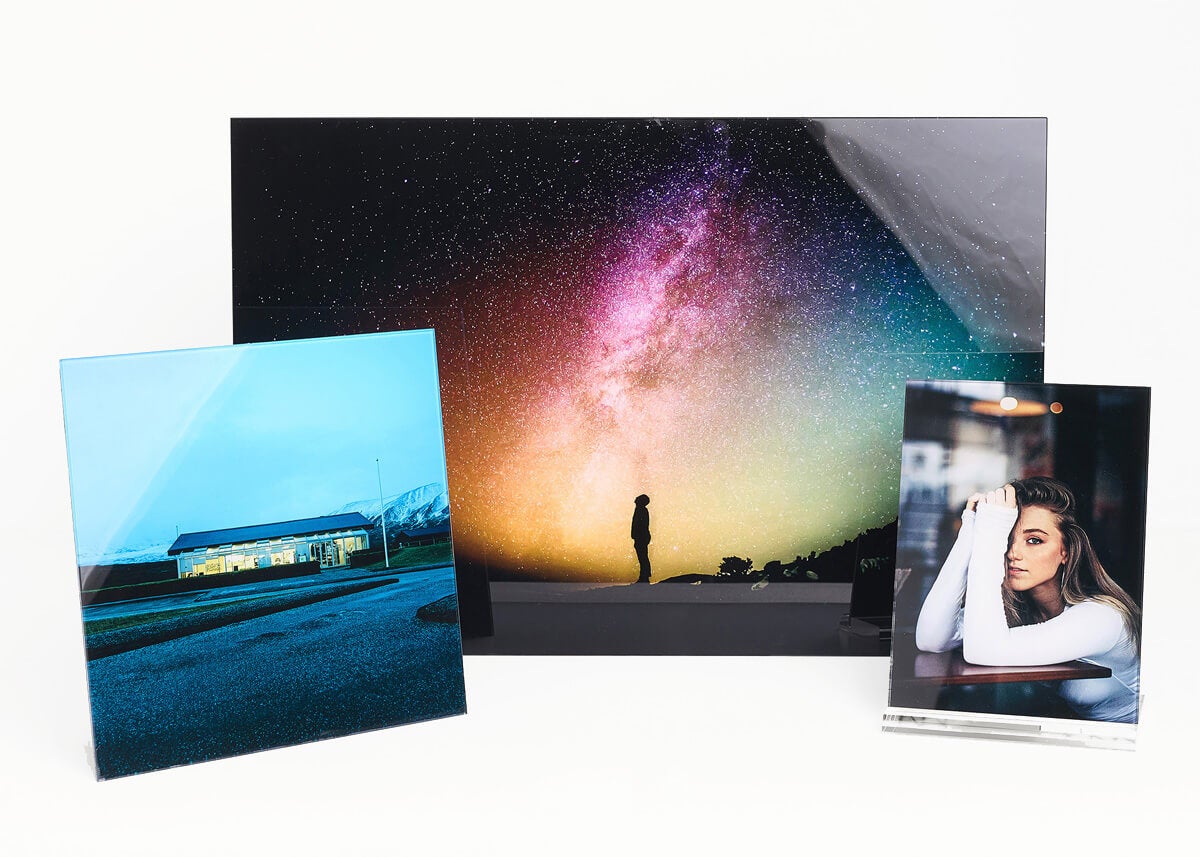 Expertly Crafted, Every Time
When you order a glass print, your selected image will be directly cured to a slender yet durable cut of glass. Handled with care by our trained team of artisans in Brooklyn, New York, every glass print will be individually checked for quality and precision before making its way to your home.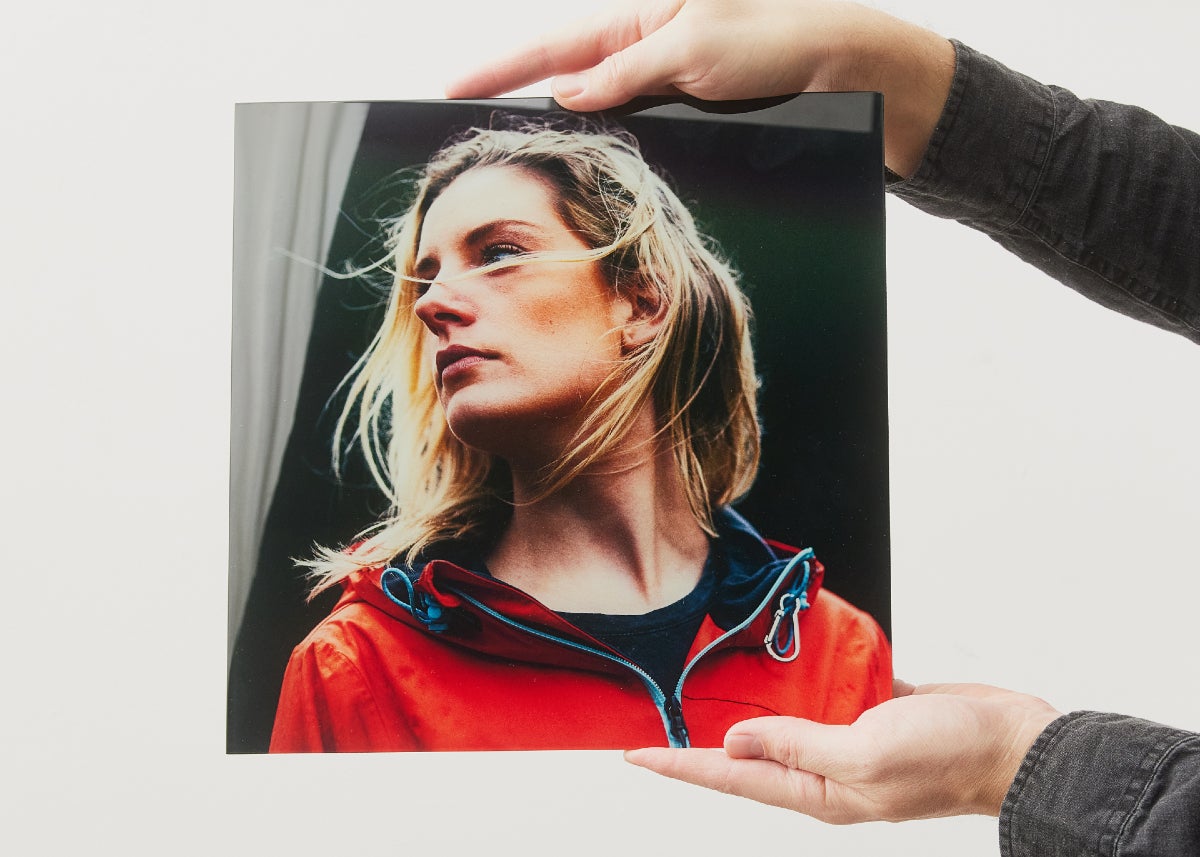 Create Your Own Glass Print Today
To create your own glass print, simply head to our glass prints product page. Select the size you want your photo to be printed in, then click "Create Your Prints." Then, select the image you wish to print from one of your Printique galleries, adjust crop, and add the glass print to your cart!

---