Metal prints and canvas prints are both timeless and beautiful printing options, yet deliver very different visual results. If you've captured the perfect wall-worthy photo but haven't quite managed to answer the question "Should I get a metal print or canvas print?" then keep reading. All of your metal prints vs canvas prints questions are answered below.
Metal photo prints are a modern way to put your most prized photography on display or vividly bring your favorite memories to life. Instead of printing a layer of ink onto a surface, metal art involves a printing process called dye sublimation that infuses the ink into the surface of the metal. This process gets applied to a sheet of aluminum, and then heat sealed to create a durable finish.
Metal prints offer a uniquely modern look while enhancing your image and displaying it in stunning high quality, brilliance and shine. They are durable and archival, ensuring your artwork lasts. Metal prints take away your worry of a piece fading in the sunlight or getting water damage while cleaning it.
What is a canvas print?
Canvas is what many of us are familiar with seeing at art museums and galleries, but the material works brilliantly with more than just painted artwork. Photo canvas images are printed on high-quality, heavyweight canvas and stretched onto a sturdy, 1½ inch, pine wood frame, ready for hanging. Our strong and durable canvas is made of cotton, which absorbs the colors of your image deep into the fabric to create a long-lasting print.
Our canvas' are hand-stretched with care by professionals to ensure that your image comes out in the highest possible quality. Their subtle texture brings a warmth to the photos they display, making canvas prints brilliant décor for any room.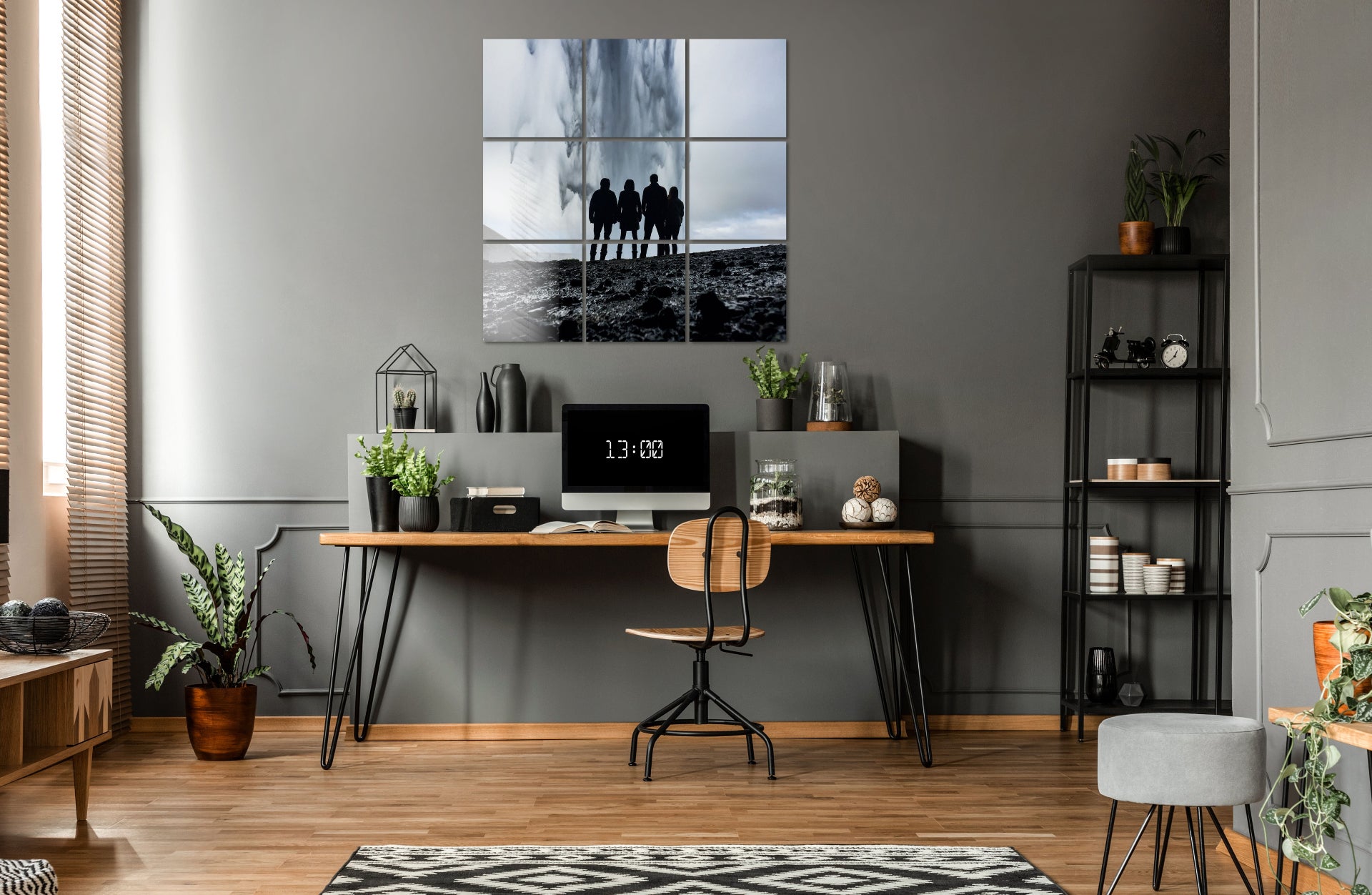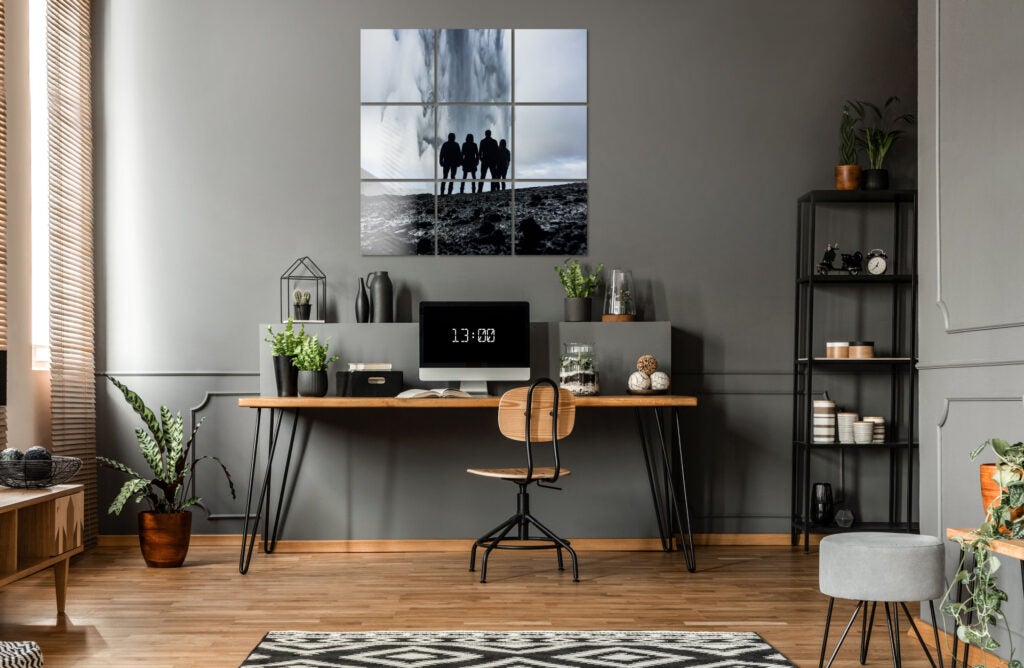 Metal prints come in a variety of shapes. There are more than half a dozen shapes and dozens of sizes to choose from when ordering your metal photo print, allowing you to bring your photograph to the next level with a complementary display.
Printing on metal is unique. One of the biggest draws to metal printing is its uniqueness. Some finishes allow the metal to show through the white colors in a photograph, providing a special look you can't get with other surfaces. When you order an aluminum metal print, you allow art and photography to truly coalesce and elevate your capture to new heights.
Metal prints are durable. When you invest in a metal photo print, you're also investing in preserving your most loved moments for future generations. While paper-printed photos can degrade quickly and often be lost to the elements, metal prints are all but indestructible.
Advantage of Canvas Prints: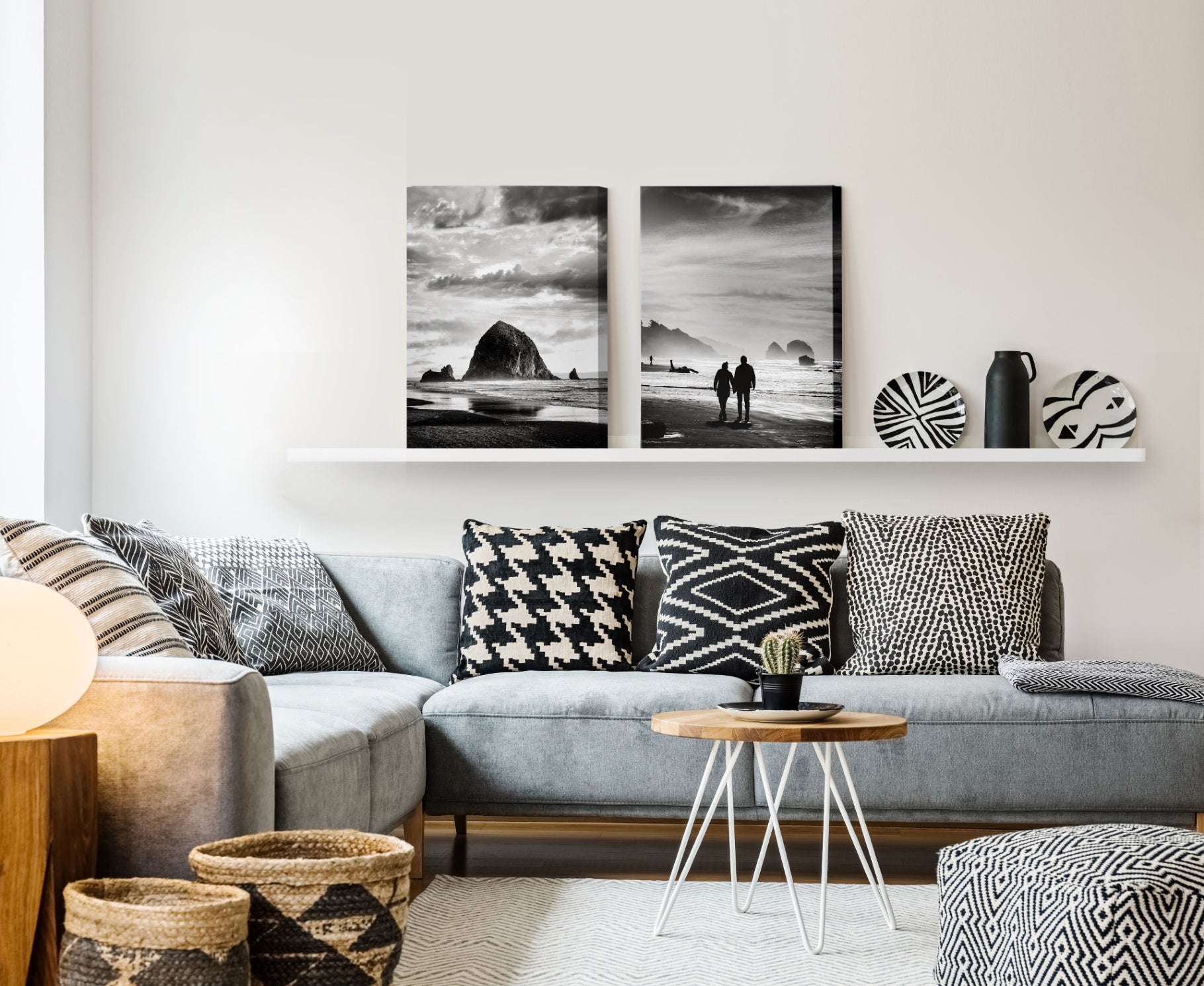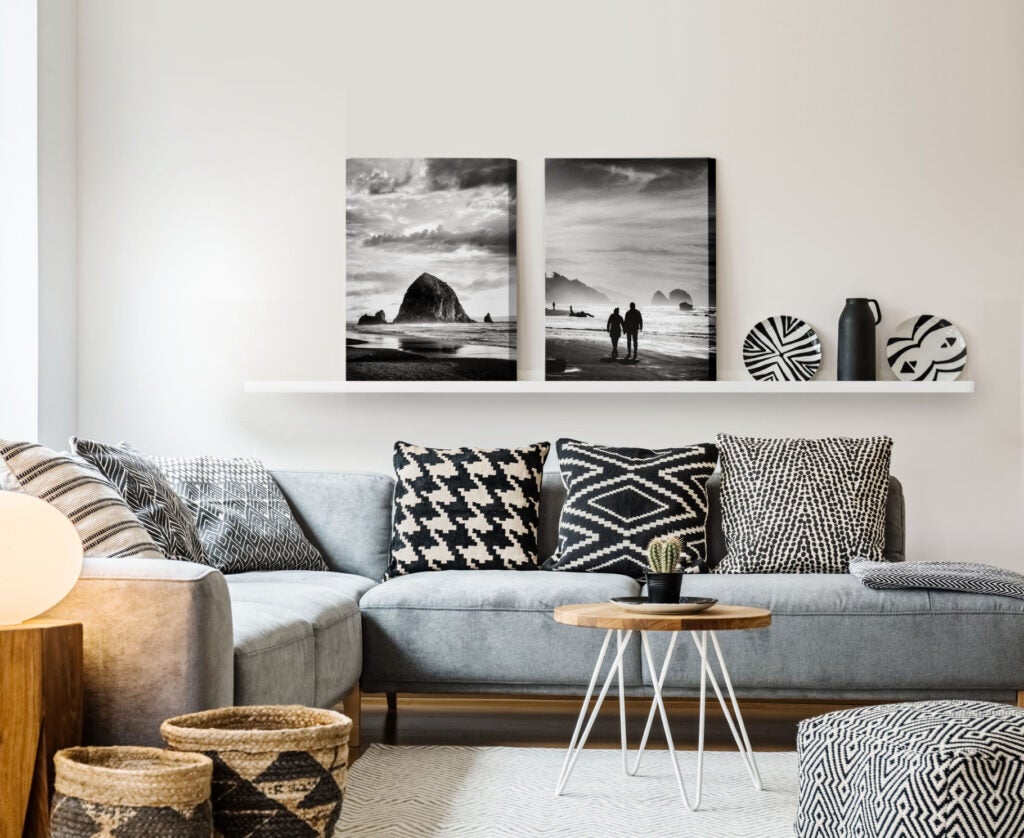 Canvas prints are light and easy to hang. While our large metal prints can weigh around 60 pounds, the wood-frame base of canvas prints makes them extremely light and easy to hang, whether you plan to decorate your walls with canvas prints or prop them up on desks or tables.
Photos on canvas have a subtle artistic feel. Given their frequent use in museums and art galleries, canvas photo prints give a traditional, romantic feel to the photographs printed on them. This appearance is also due to the texture of a canvas print, which elevates a photo's warmth and natural aspects. Canvas photo prints bring a gallery-worthy touch to your home while never appearing unnatural, no matter the room.
Canvas prints have no glare or reflection. While printing styles like acrylic or metal often leave your print with a glossy finish that will pick up glare if placed near a light source, canvas prints don't have those same reflective qualities. Because of this, no added thought will be needed when it comes to deciding where to hang your canvas print amongst the other items in your room – except that it should be kept out of direct sunlight for quality's sake.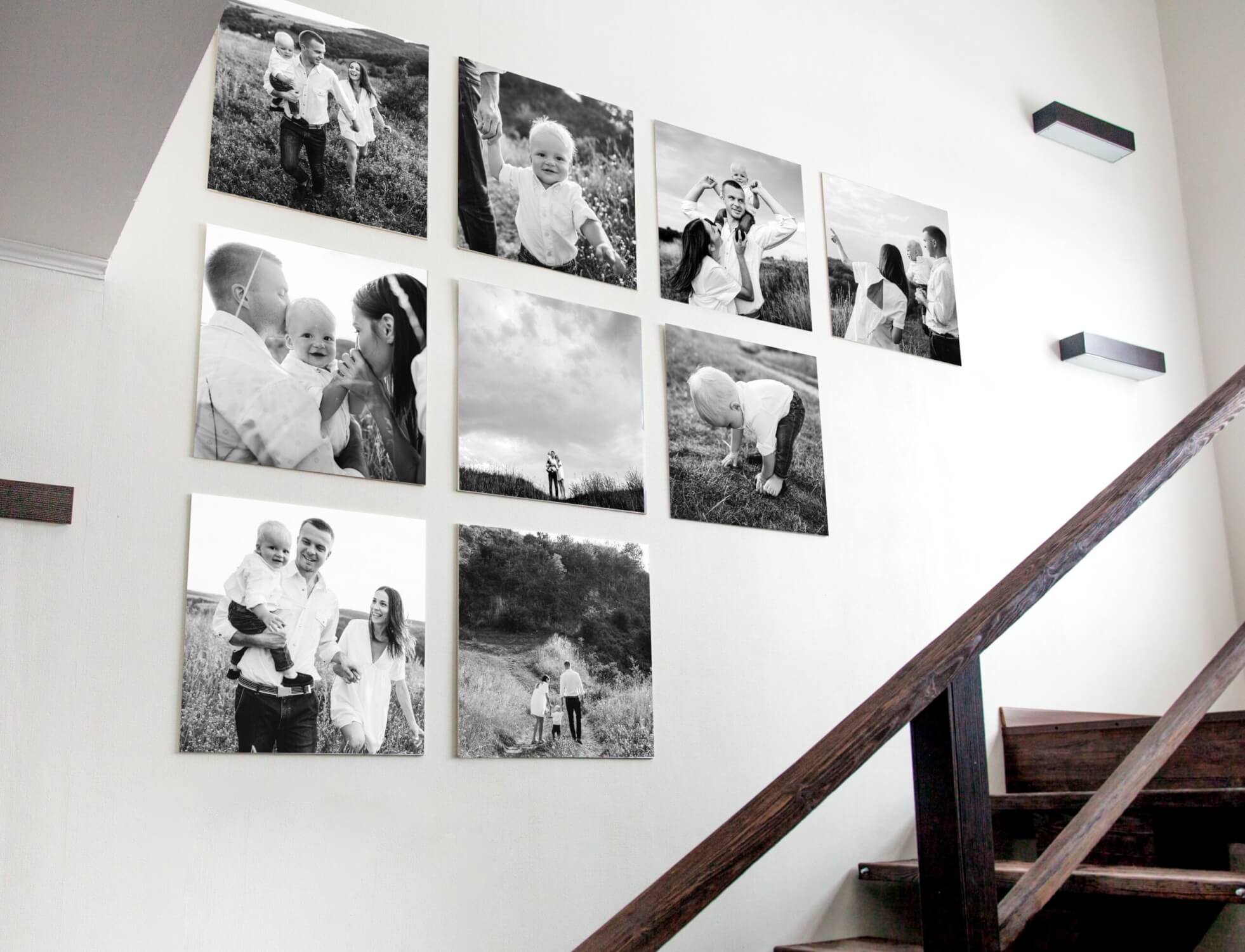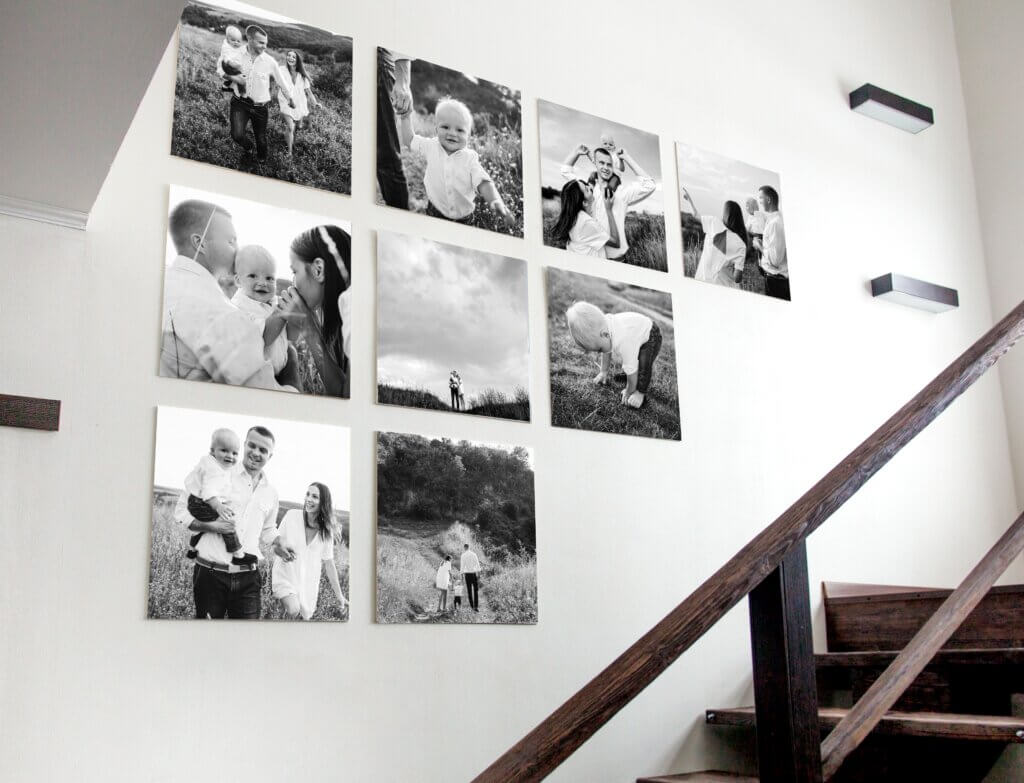 You're looking for a statement piece. The large size options available for a metal print, as well as its availability in unique shapes, make it the perfect printing choice if you're looking to add a show-stopping centerpiece to the room.
Your photograph is bold and vibrant. To capture bold colors, we have to recommend printing on our aluminum metal basing. The printing method used to fuse your photo to metal captures colors brightly and permanently. In the words of one of our customers, printing photos on metal "really makes them pop! The detail and colors are great." If your photograph of choice is defined by it's crisp details and vibrant colors, then you can trust Printique's metal prints to do it justice.
Your interior aesthetic is sleek or urban. Metal's unique surface texture makes it the perfect decorative addition to any modern space. Metal photo prints will also fit right in in an industrial style setting, thanks to the metal texture that can be exposed in your aluminum print to complement your photograph.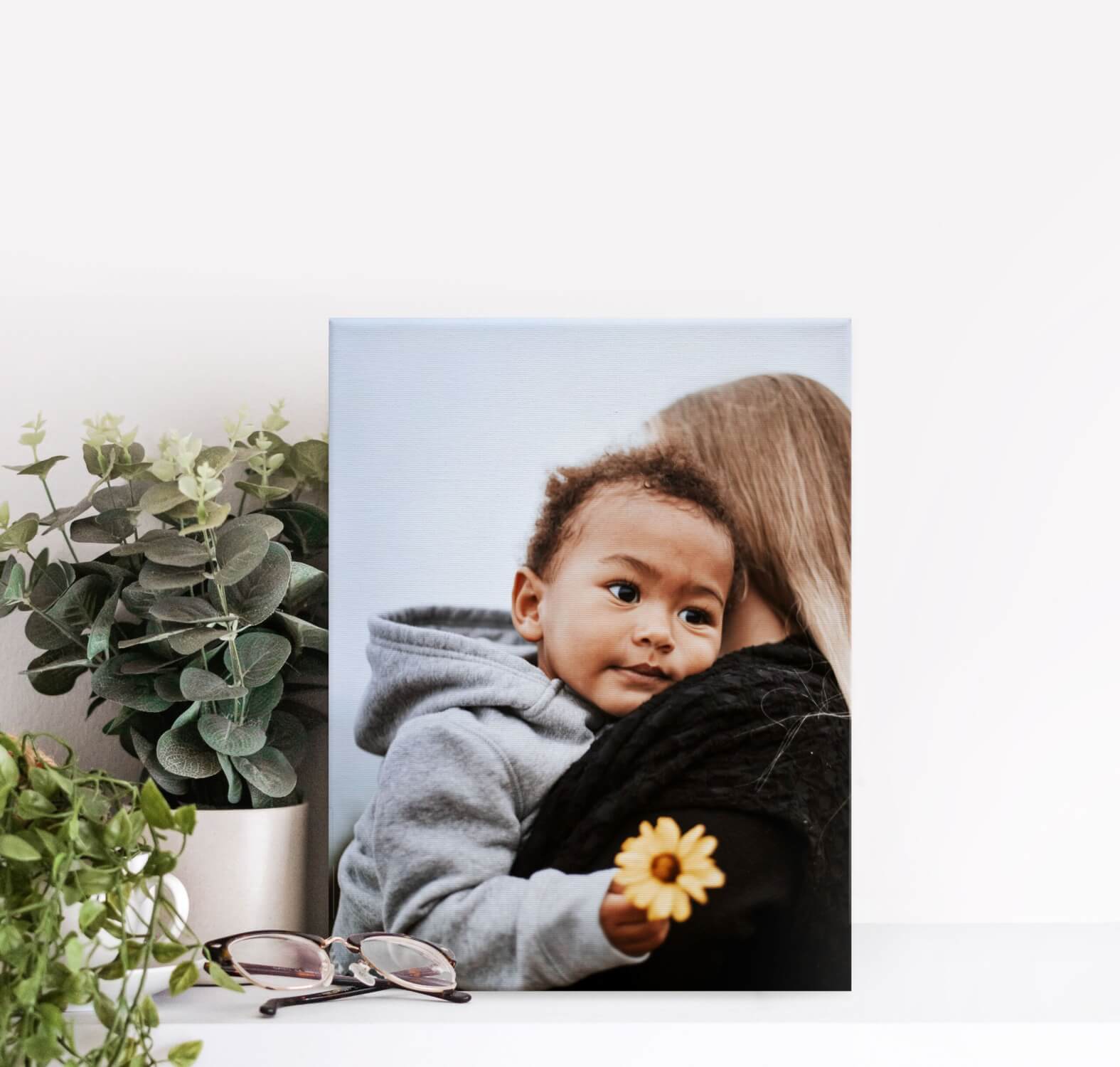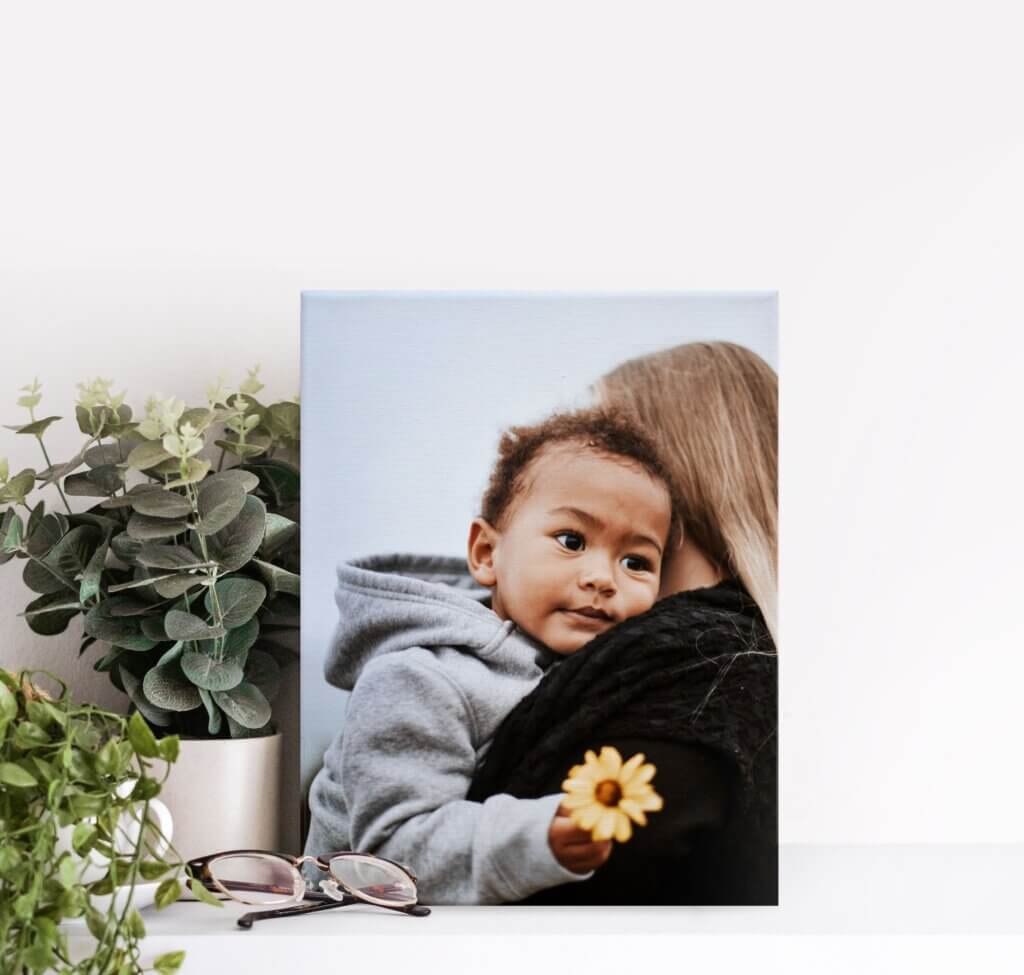 You're looking for something light. Whether you're anticipating a big move, are living in a rental and can't hang anything drastic on the walls, or just prefer the ease of light artwork, then canvas sounds like a better fit for you.
You're printing a small, sweet moment. For capturing those small, intimate moments, canvas is your best option. It provides a warmth to a photo, as opposed to the crisp, sleek effect that printing on metal has. If you're printing romantic photos such as wedding portraits, canvas is also a great printing option to highlight the photos romantic atmosphere.
You frequently move your décor around. If you love redecorating and sprucing your place up by easily moving your artwork and furniture around, then canvas prints sound like a great match for you! They're light and very easy to hang – just slip their wood frame over a nail or tack in the wall, or prop them up on a dresser or side table.
---
Whether you choose to print a metal print or a canvas print, you'll be happy with your final product, but hopefully this article will help you choose the best print for your specific photo and decorating needs!