She sang you lullabies, made you eat your vegetables and put band aids on your skinned knees and elbows. We are, of course, talking about mom. Mother's Day is coming up fast and although there are a million ways you can show mom how much you love her, we have a few ideas that will last longer than flowers and chocolate.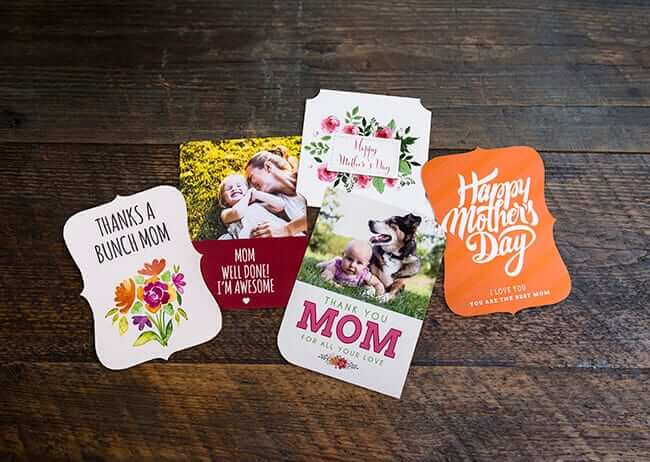 1. Custom Mother's Day Card
Say "I love you Mom",  with meaning by adding a little personalization. Get creative by uploading photos and custom messages to turn into an Printique  custom greeting card. Pick from four different paper types including classic linen, royal matte, royal felt and pearl, as well as four different sizes – including traditional 5×7.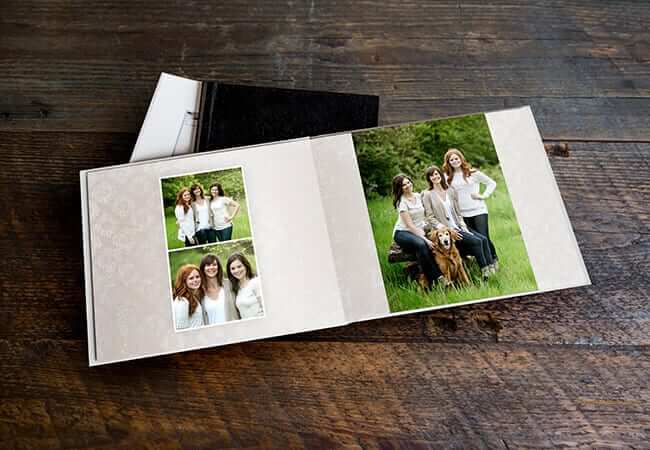 2. Photo Books
Make mom proud by putting together an elegant keepsake photo book. Printique offers dozens of sizes, covers, and types of papers. Be as creative as you like by designing your own or let us help you with our pre-built photo book templates you can find HERE.  The more personal the better. If you don't have enough pictures to turn into a photo book of loved ones,  then incorporate some of these ideas: mom's favorite recipes, a day in the life,  mom's garden, children's artwork.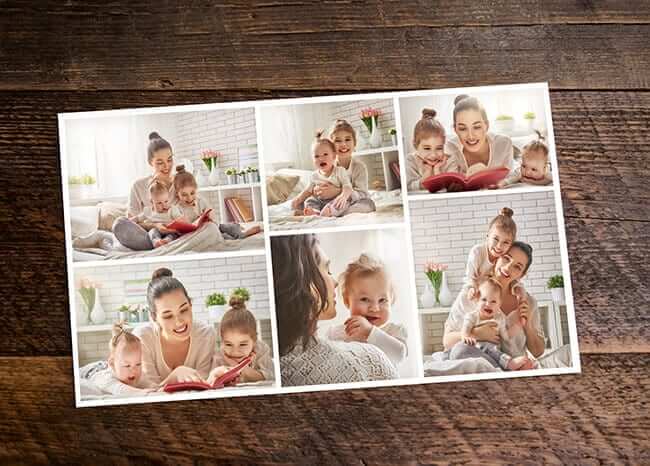 3. Collages
Can't  pick just one? Don't worry! Printique offers collage prints in metal, acrylic, canvas and paper. Now there is no need to choose one or two of your favorite images. Collages can display an abundance of your favorite images.  When ordering, find a space you think it will work best in. If you are going to hang it, then you'll want to go larger than an 8×10 since the images will be quite small on the wall. For best results on collages, try photos with similar tones for a cohesive look.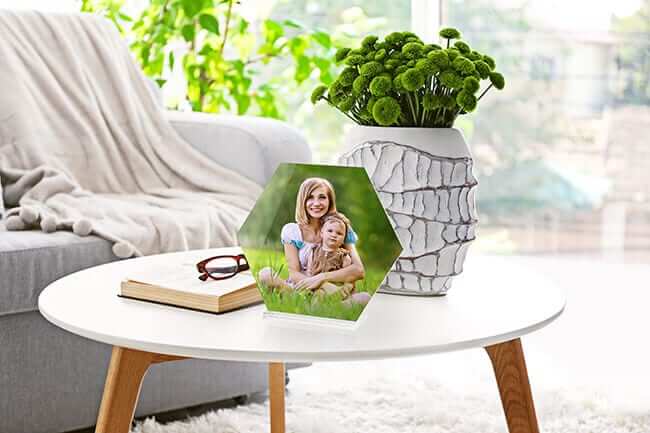 4. Hexagon Metal Prints
Help mom freshen up her decor with a modern hexagon print from Printique. This trendy shape comes in three sizes (7″ x 8″, 9.5″ x 11″, 13″ x 15″) and four different finishes. Some tips to remember from our experts: make sure to choose the white finish to keep skin tones intact.  Want it on a table? Choose an easel back or acrylic pedestal stand. Want to hang it? Go ahead and get the floating wall fixture.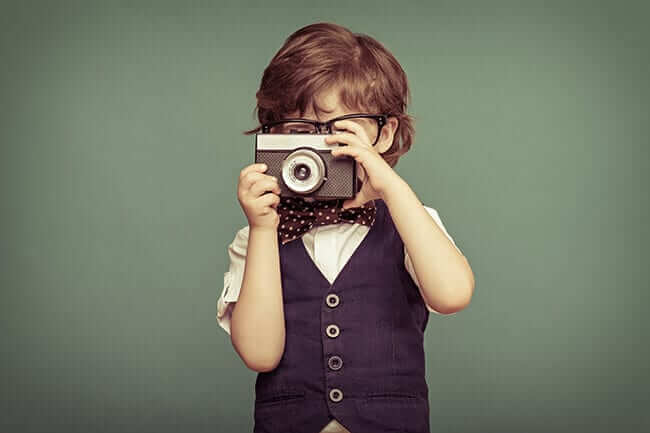 5. Prints
Digital photos get real. Time to get those images off your phones, computers, cameras and cloud storage and turn them into paper prints. Printique offers images as small as wallet size to 24×36. If this is too much work , come up with your own photo shoot. Get the kids involved and mom out from behind the camera. Have children photograph mom the way they see her for an entire day. The images are sure to be charming and print worthy!
Still looking for more  great Mother's Day ideas? We can help. Check out our Mother's Day Pinterest board for fun, creative ways to let mom know how she rocks your world. You can view the Pinterest board HERE.