We are celebrating Women's Friendship Day with Los Angeles Photographer and Art Director Qurissy. Her passion and drive not only for her creative work, but on empowering other women creatives will truly inspire you.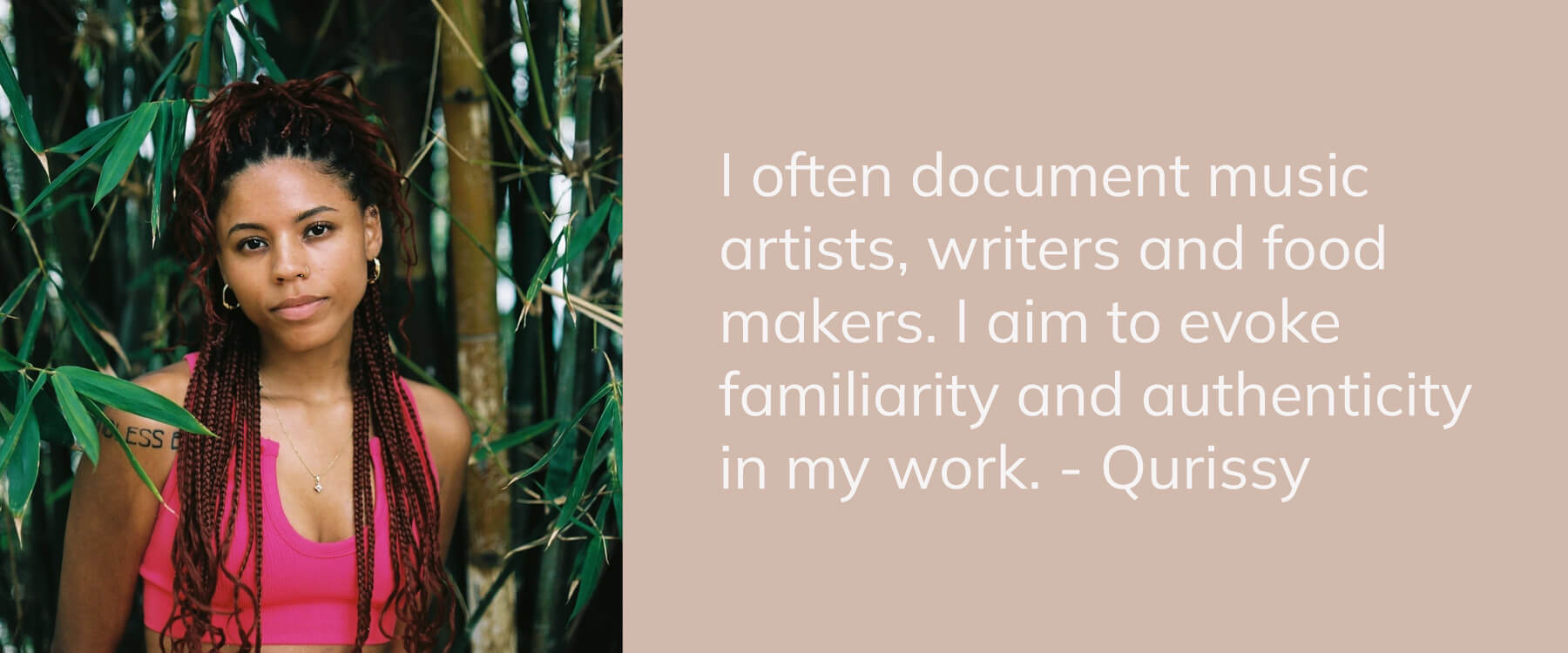 Tell us a little about yourself.
I'm a Chicago girl through and through, but these days, you can find me soaking up the sunshine in LA as a full-time photographer and art director. My passion lies in capturing fellow creatives, and I'm all about documenting the magic that music artists, writers, and food makers bring into the world. Photography, music, and food – the trifecta of my heart, and I'm overjoyed that my work revolves around them. The best part? I get to stay true to myself and the vision with every image I make.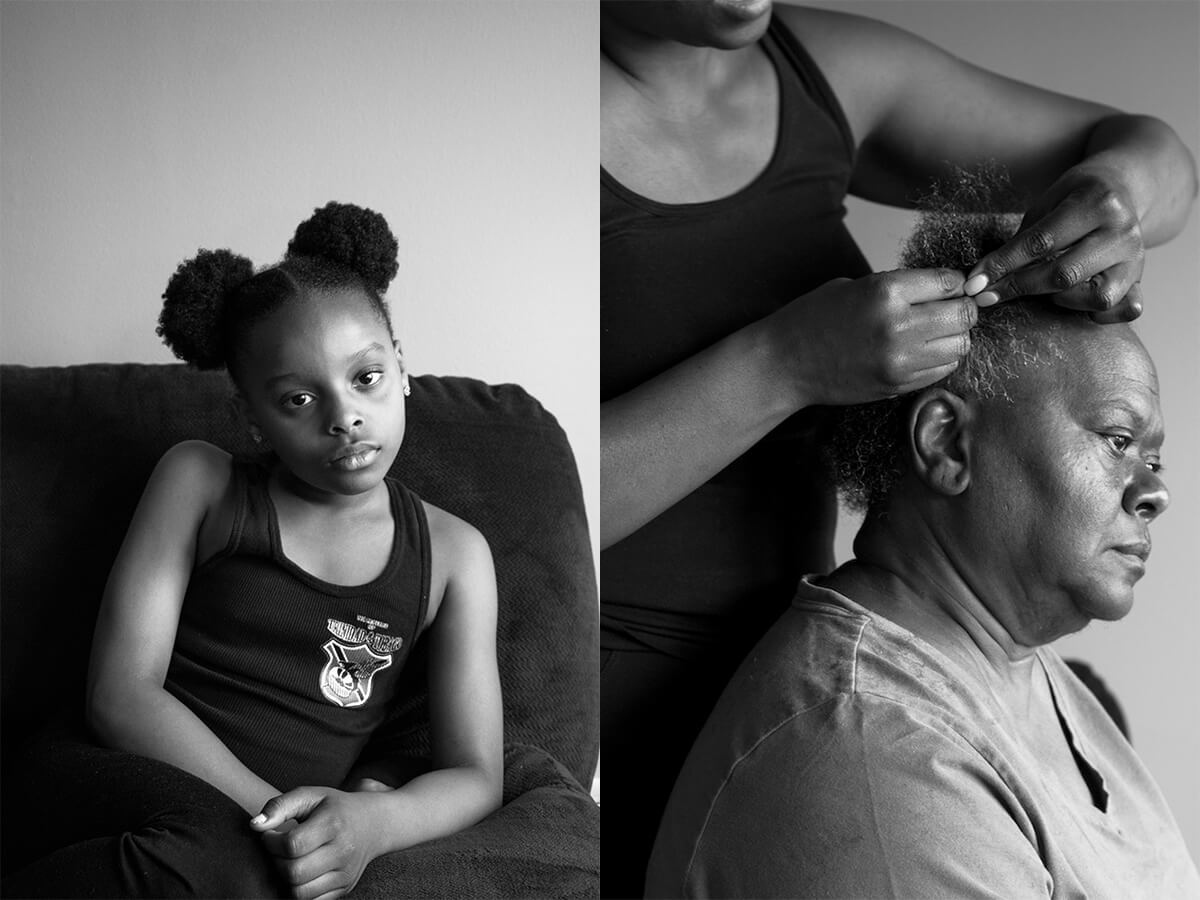 How did you get your start?
You can call me a "photo album kid" at heart. It all began with family photo albums and album cover CD booklets. I used to lose myself in those images, wondering about the stories behind each shot and the people who brought them to life. My admiration for family documentarians who (sometimes) unintentionally keep our memories alive is boundless. That's probably why I have this desire to capture fellow photographers – ensuring that our moments and memories stay with us. College was the turning point for me though, and that's when I knew I had to dive headfirst into the world of photography.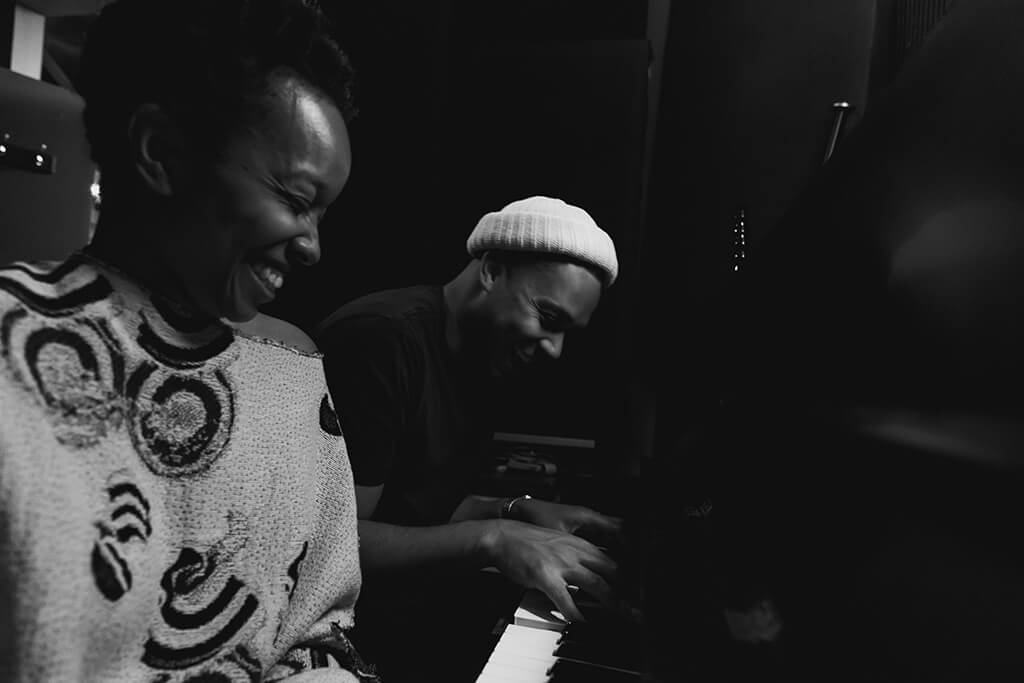 How did you find your passion in the photography world?
The journey to finding my niche in portrait photography has been quite the adventure! Before landing here, I dabbled in various genres – street, event, newborn, and even a bit of landscape photography. Each phase taught me something valuable about my creative self. But, you know, my time as a newborn photographer played a pivotal role in shaping my path toward capturing fellow creatives. I learned so much during that time and had a light bulb moment, like something straight out of That's So Raven! A friend of mine pointed out how my excitement levels skyrocketed when I talked about photographing music artists compared to newborns. It was a revelation I couldn't ignore – an affirmation of what I truly felt, yet hadn't fully embraced or dared to voice. But that realization was all I needed to know where my heart truly belonged.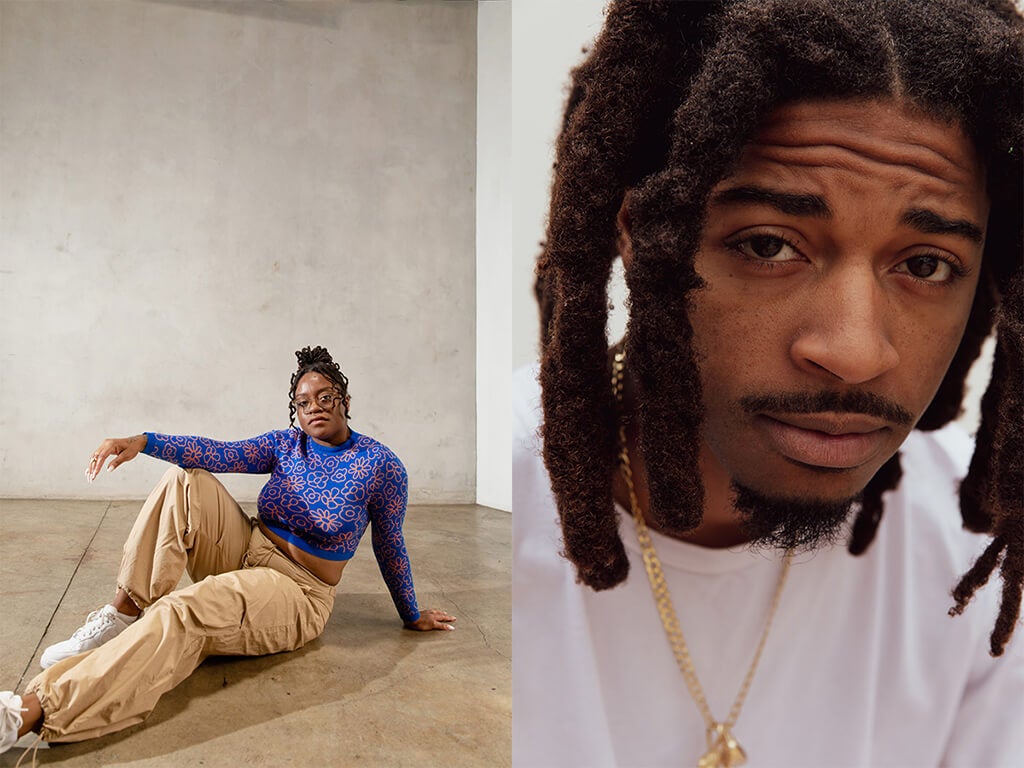 Empowering women is such a strong theme in your artwork and photography, what does it mean to you personally?
Thank you so much! The empowerment of women holds immense significance for me. I've always drawn inspiration not only from the remarkable women worldwide who have achieved their creative aspirations or also the women within my own circle who chose unique paths, each driven by their creative ambitions. In particular, I believe it's essential for Black women to witness other Black women boldly pursuing, achieving, and even facing setbacks in their creative endeavors. Like all representation, it serves as an inspiration to the expansion of their thinking and explore new ideas.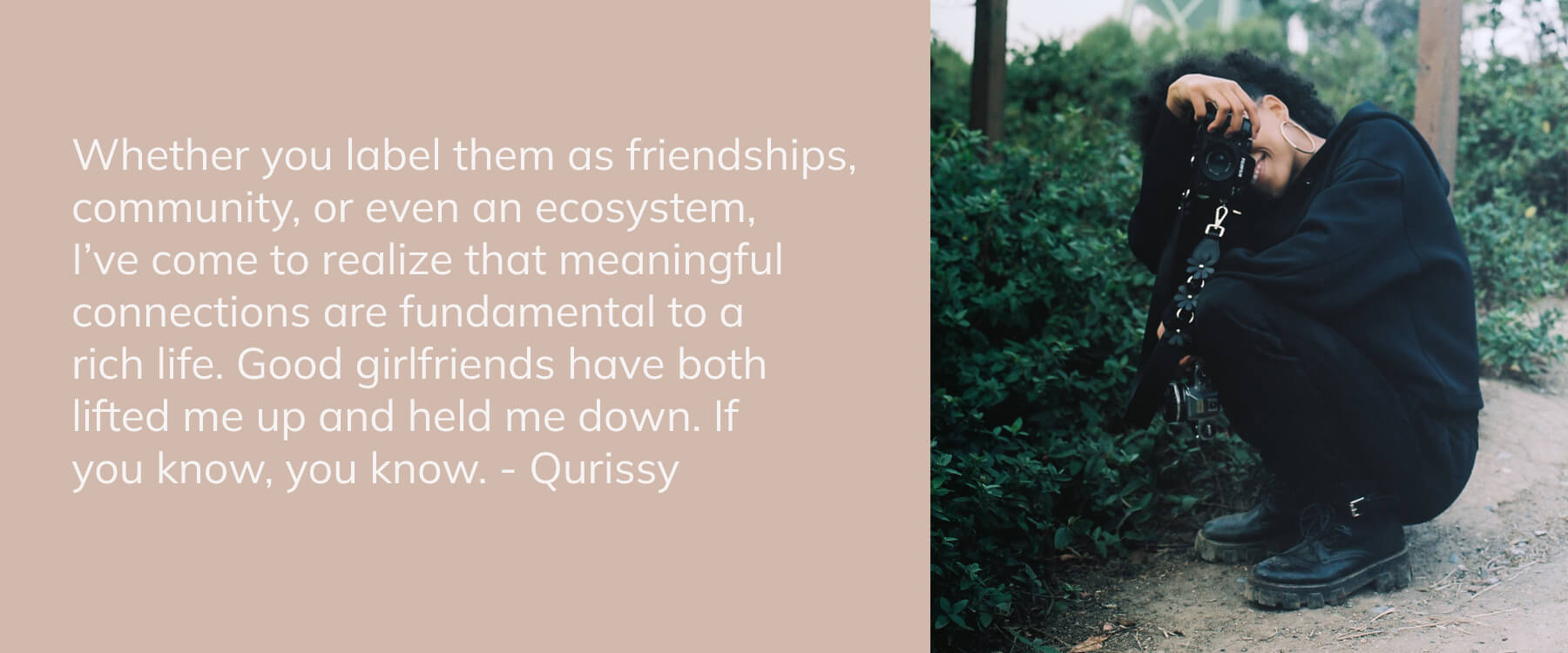 It looks like you also educate a lot of women in the field, can you tell us a little more about that?
I'm proud to be a source of support. While resources may sometimes appear limited, in reality, there are no boundaries. So, whenever I have the opportunity to assist other women photographers, I make an earnest effort to be there. Many people have generously shared their knowledge with me, and I firmly believe this forms the bedrock of a positive community ecosystem.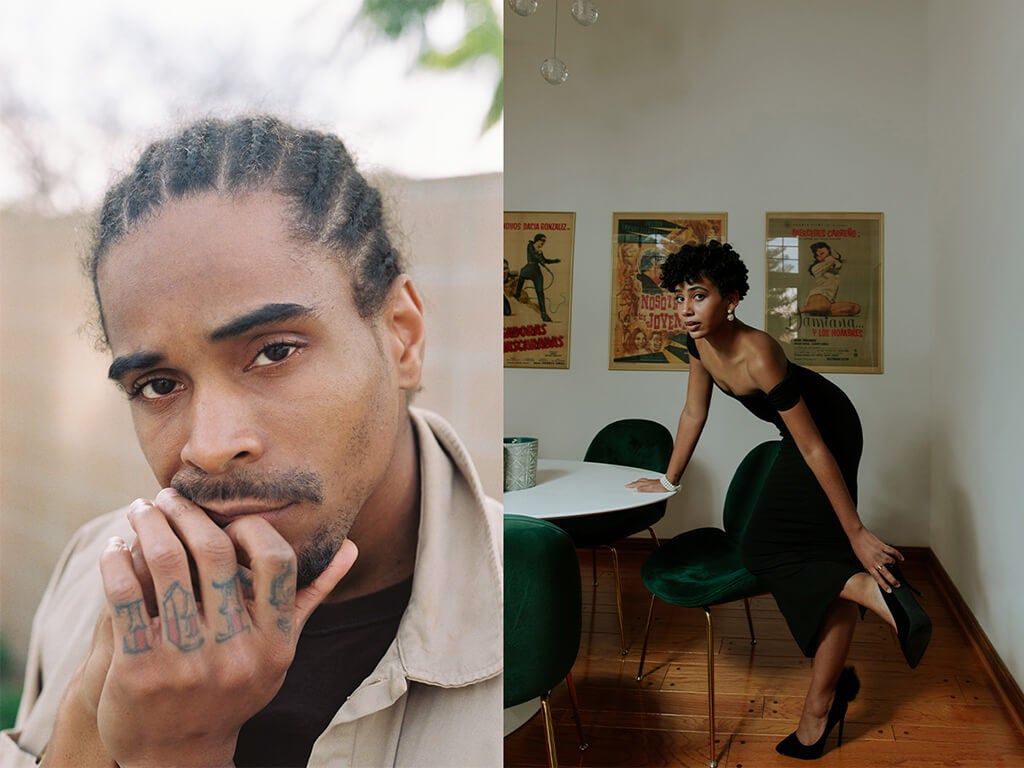 Ok, so let's get to the fun stuff, what's in your camera bag?
I always have my Canon 5D Mark IV with the battery pack (that never comes off) in my bag. Yes, my right arm is ridiculously strong at this point lol. Plus, one of my favorite lenses, the incredible 24-70mm – it's like an extension of my vision. But let me tell you about one of my favorite secret weapons – the Godox V1C external flash. It's a game -changer! Powerful, versatile, and with those handy magnetic accessories. I bring it along to every shoot, just in case. I also pack plenty of extra batteries, sim cards, lens cleaners, and everything else I might need. Always prepared for anything!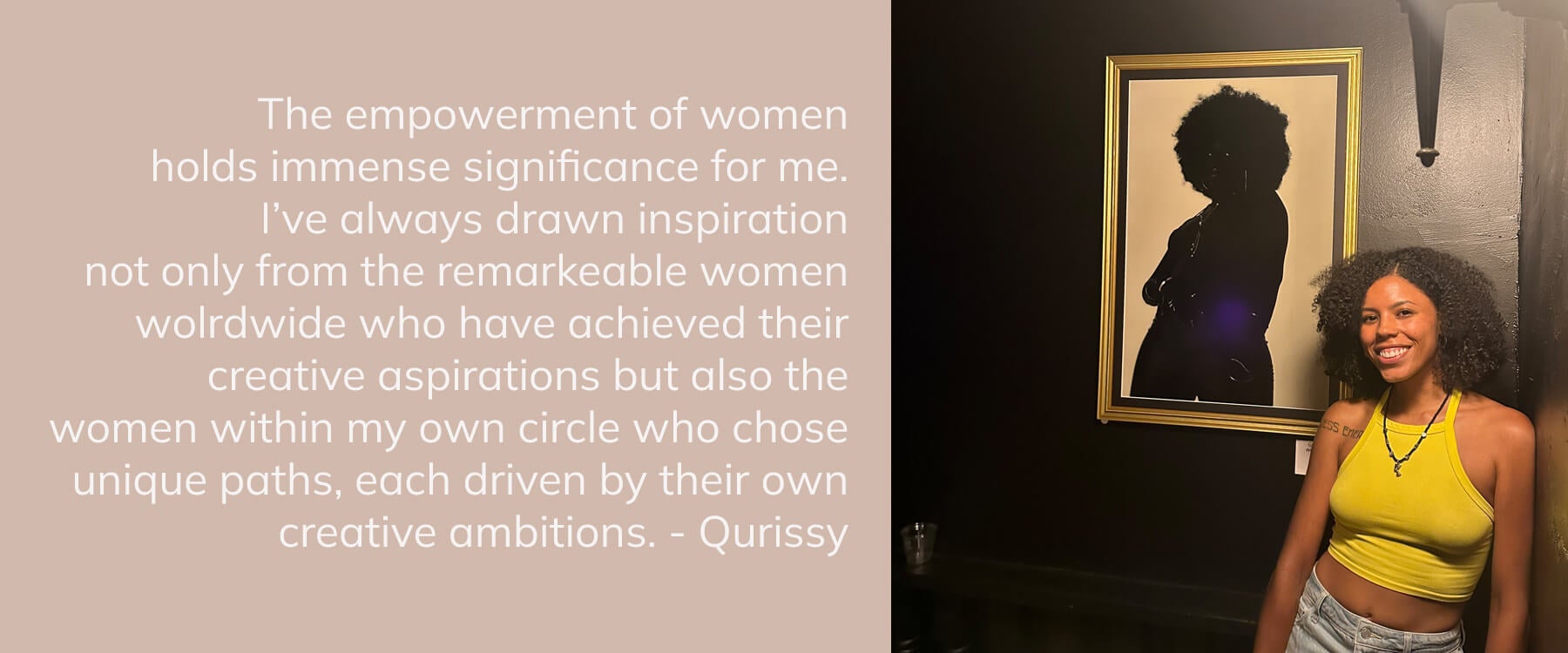 Qurissy recently had her work printed, matted and framed by Printique as displayed above.
Here is some information from Qurissy on her image. Alien Superstar: A portrait of Frances, an LA-based model. We planned various looks & throughout our session I envisioned a deep, futuristic, and sensual magic in the last look. Together, we forged this image, later showcased at an Afro festival. The piece: a 20X30 Satin print with 1-inch Black Mat, encased in Non-Glare Plexi Glass, framed in Pine with Gold Foil. 
We want to thank Qurissy for sharing her vision and her art with us. If you are interested in our framing options you can visit our framing section HERE. We offer several different options for frames for prints from modern to traditional as well as many mat options, allowing artists to truly design and customize the finished look to their art piece