With so much beauty in our natural world, it's no wonder that the miracle of wildlife is the focus of so many incredible paintings. For this week's collection of free printable art, we've decided to showcase some of the greatest wildlife-themed illustrations we discovered in the public domain.
As always, the art you see below is free to print, share, and reuse however you'd like! Download your favorite illustrations with the help of the instructions below!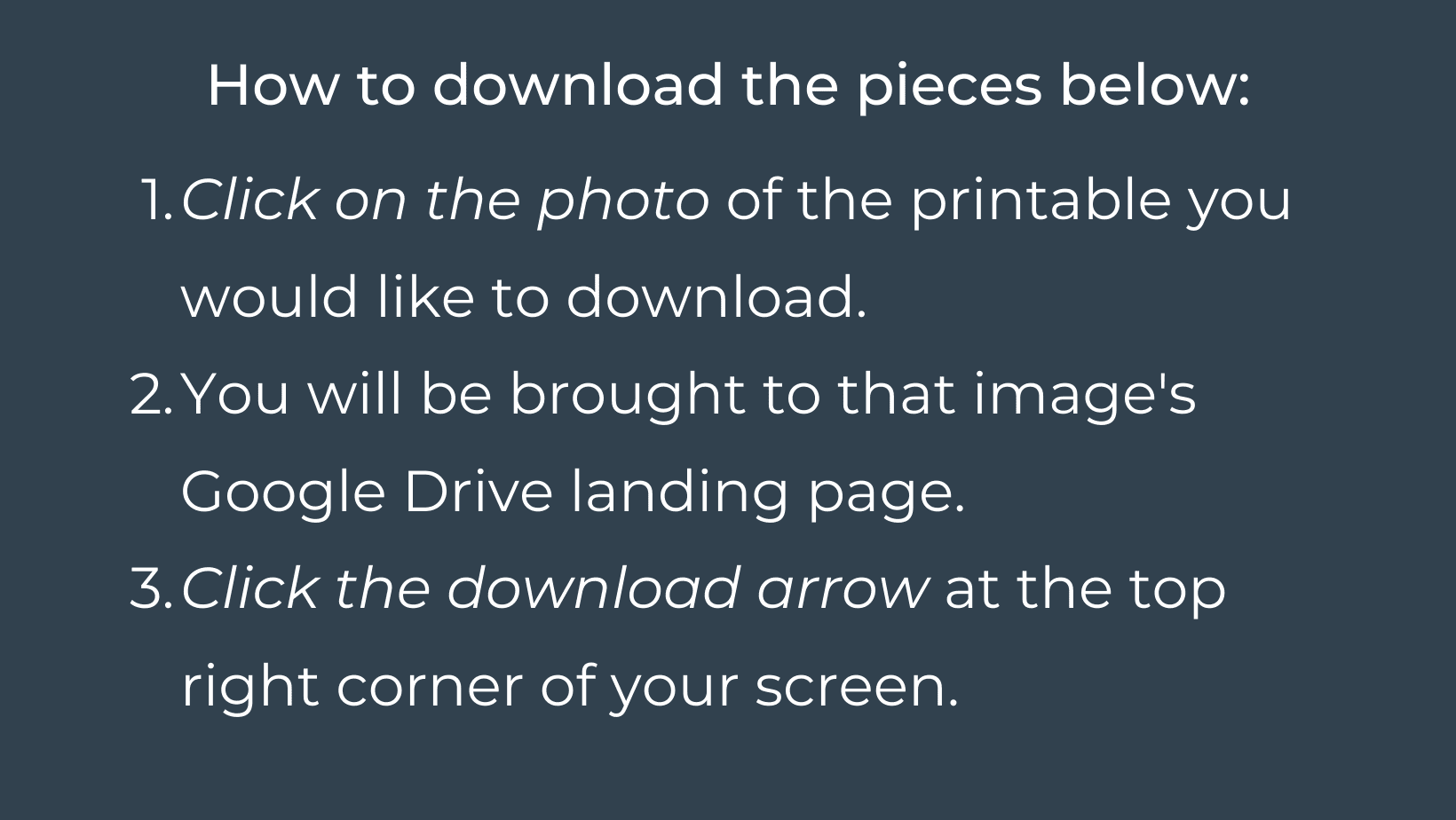 ---
Tropical Forest with Monkeys (1910) by Henri Rousseau
We'll kick off this collection with the work of renowned wildlife painter, Henri Rousseau. This illustration flawlessly captures Rousseau's colorful yet simplistic take on impressionistic painting. It's the perfect piece for those looking to add a splash of rich, bold colors to their walls.
Displayed in a large, dark wooden frame, this illustration would cause all who pass it by to stop and stare.
---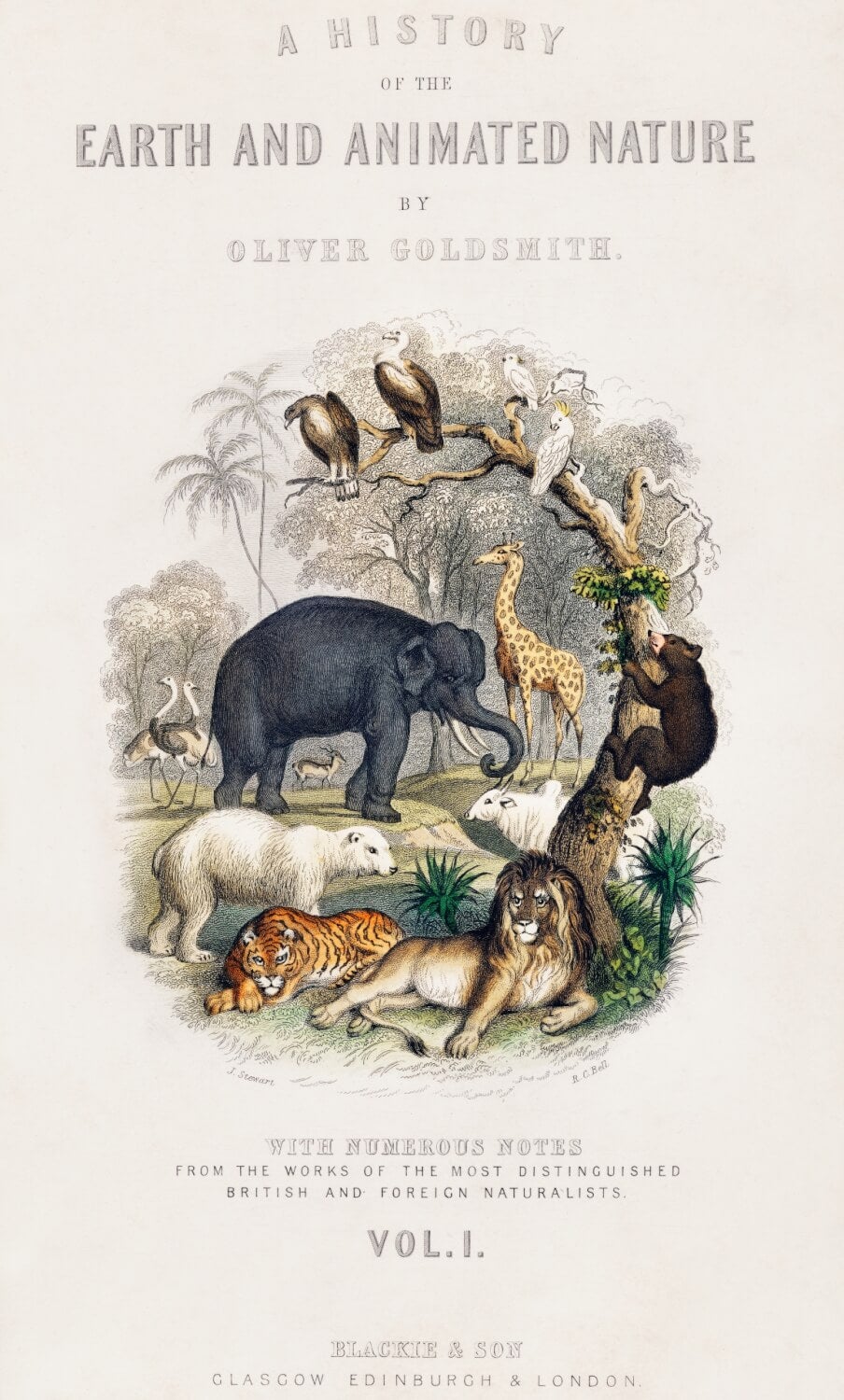 The Cover of A history of the earth and animated nature (1820) by Oliver Goldsmith
With its feature of the worlds most notorious animal species, the cover of A History of the Earth and Animated Nature earned a sure fire spot on our list. If you have an animal fanatic in your family or group of friends, turning this encyclopedia cover into a large, professionally-made poster is the perfect surprise.
---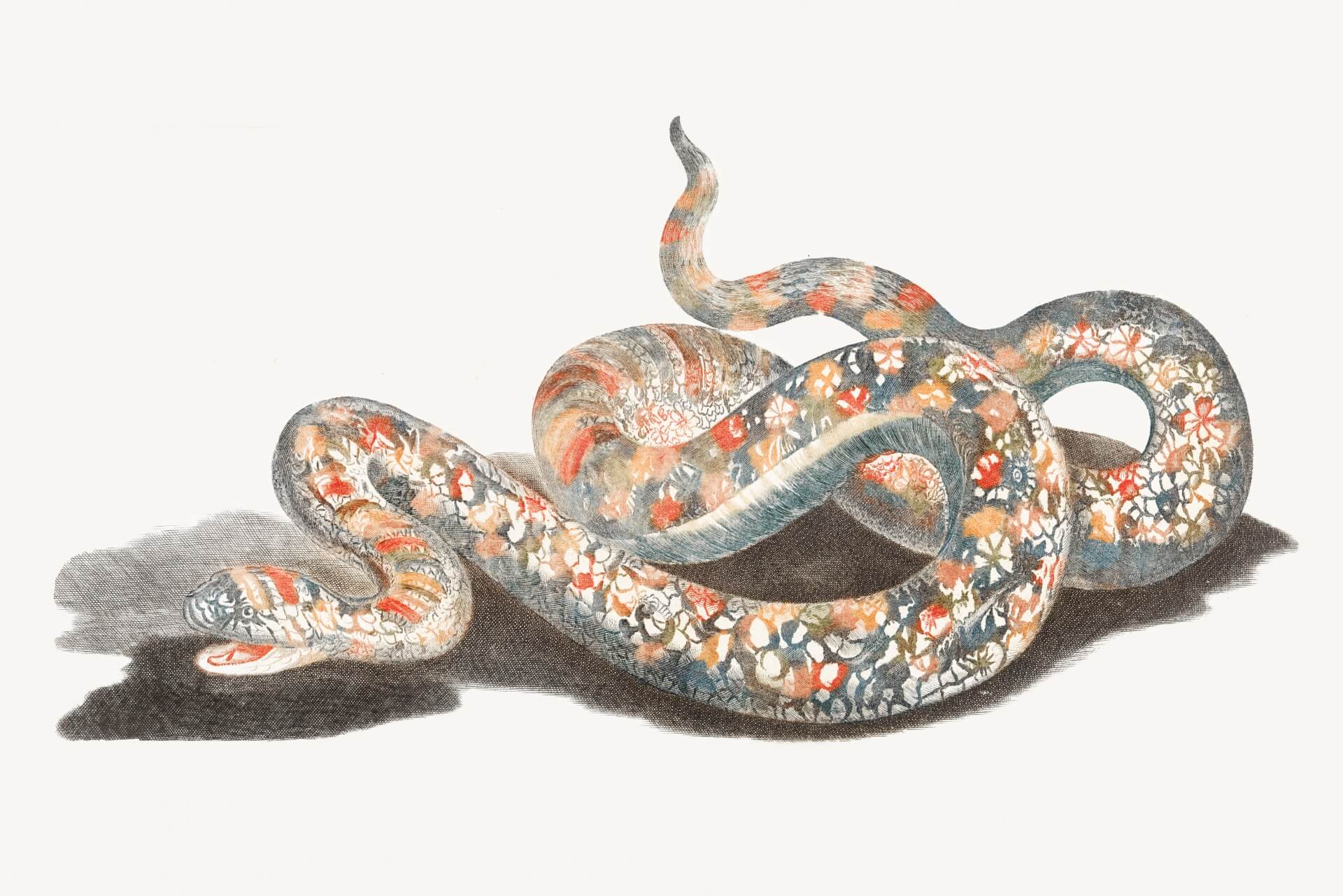 A Snake, by Johan Teyler
When it comes to stunning color palettes, Johan Teyler takes the cake. His use of grays, pinks, reds, and whites gives each of his illustrations a romantic, mesmerizing appearance – no matter the subject. Browse additional works by Johan Teyler to create a breathtaking gallery of blush-pink wildlife illustrations.
---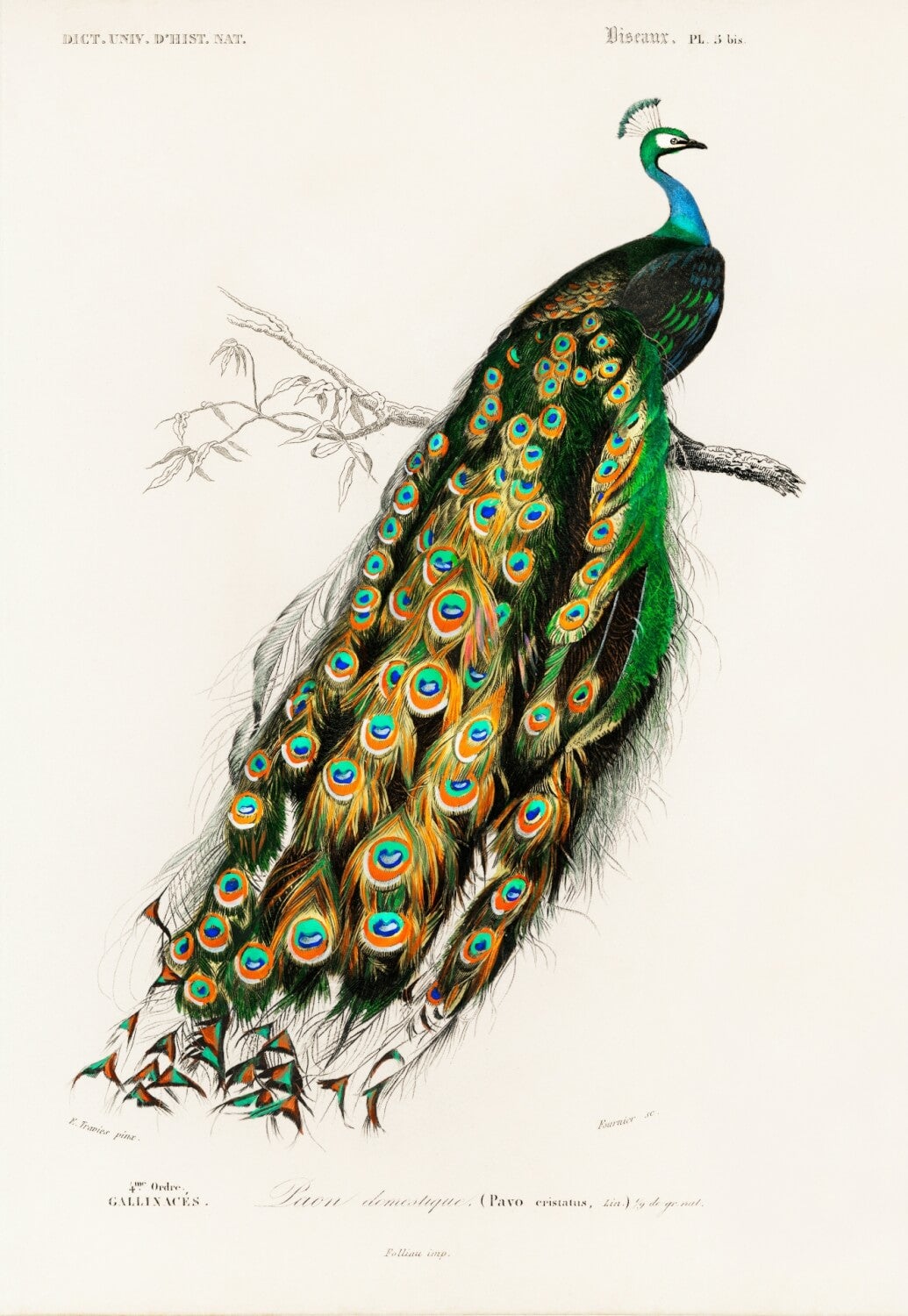 The Indian Peafowl, from the Dictionnaire Universel D'histoire Naturelle
No collection of wildlife artwork would be complete without a peacock! With artwork built directly into their feathering, peacocks are the perfect muse for a wildlife painter – and the illustration above proves it!
We would love to see this dazzling creation brought to life in the depth of an acrylic block. Add it to any space – from bathroom shelving to an office desk – for a touch of color and liveliness.
---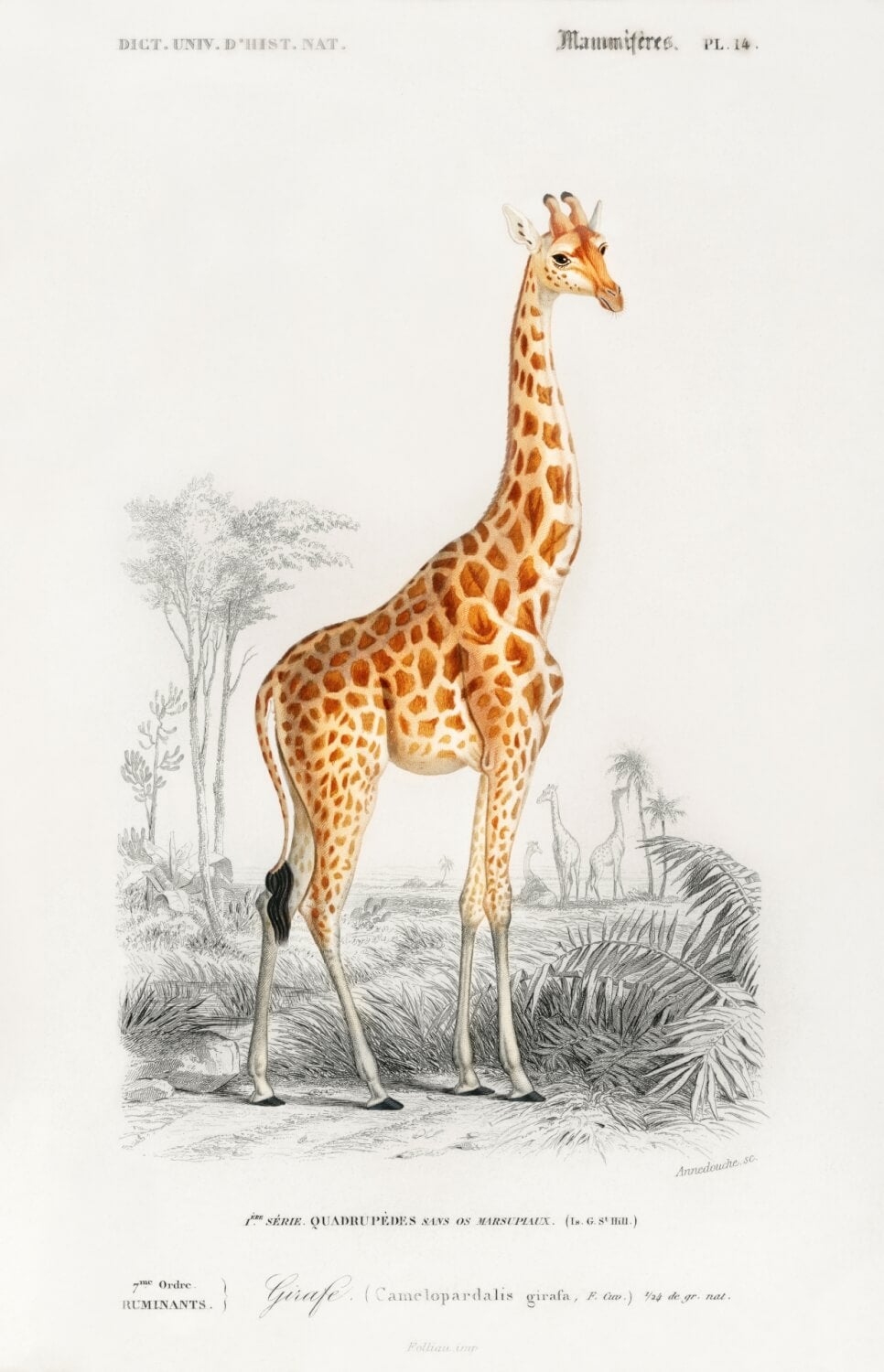 The Giraffe, from the Dictionnaire Universel D'histoire Naturelle
The cohesively stylized illustrations found in the Dictionnaire Universel D'histoire Naturelle are the perfect pieces to use in a collection of printed art. While we can't help but to adore artwork featuring the graceful beauty of giraffes, the dictionary illustrations feature a range of unique species. Find your favorites and create a customized set of matching artwork!
---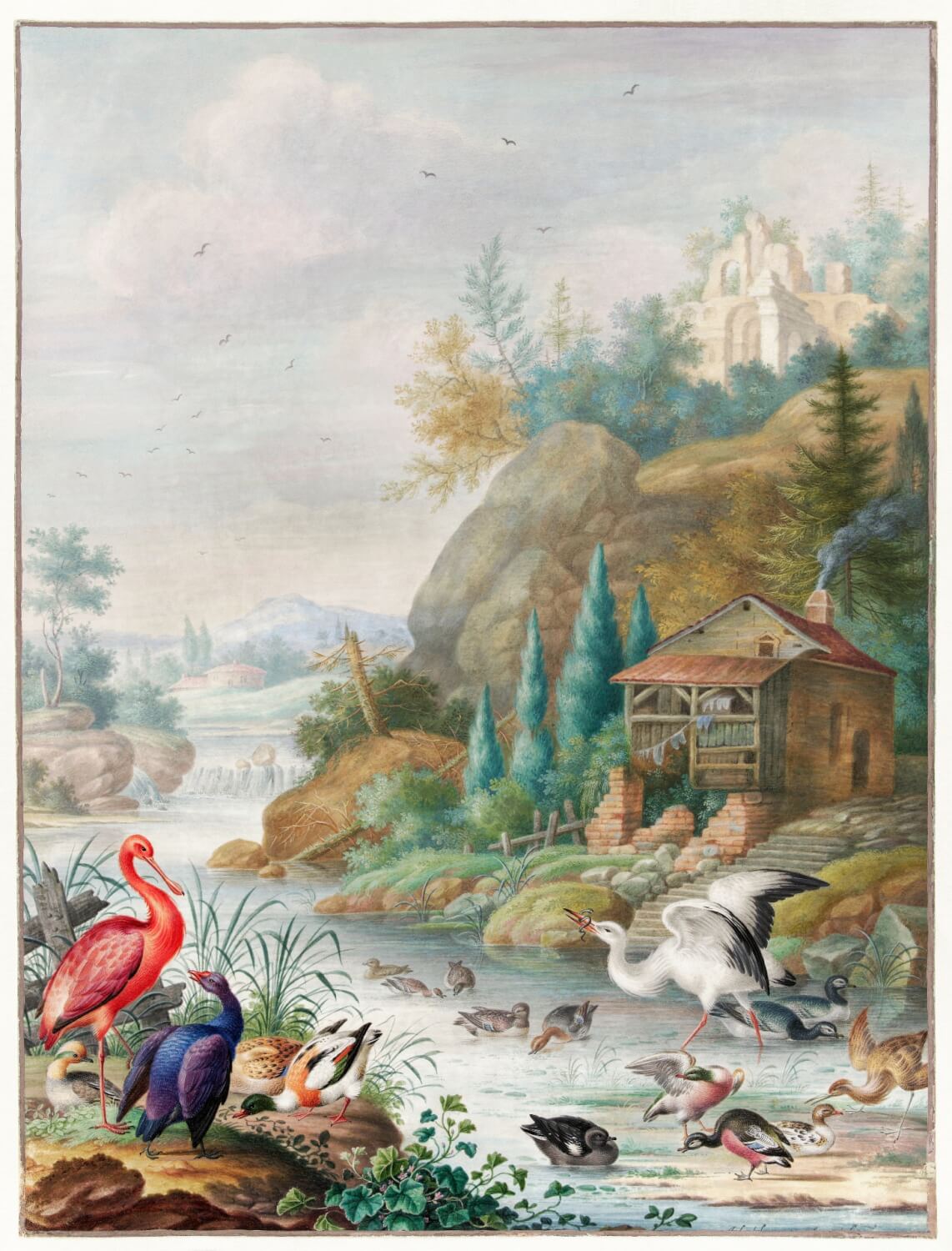 Birds near a Mountain Stream by Herman Henstenburgh
When a painting looks the way poetry feels, we can't help but adore it. With its blend of dreamy blues and rich pinks, this illustration wows us from background to foreground. It's the perfect anchor piece for those looking to construct an eclectic yet artistic wall gallery.
---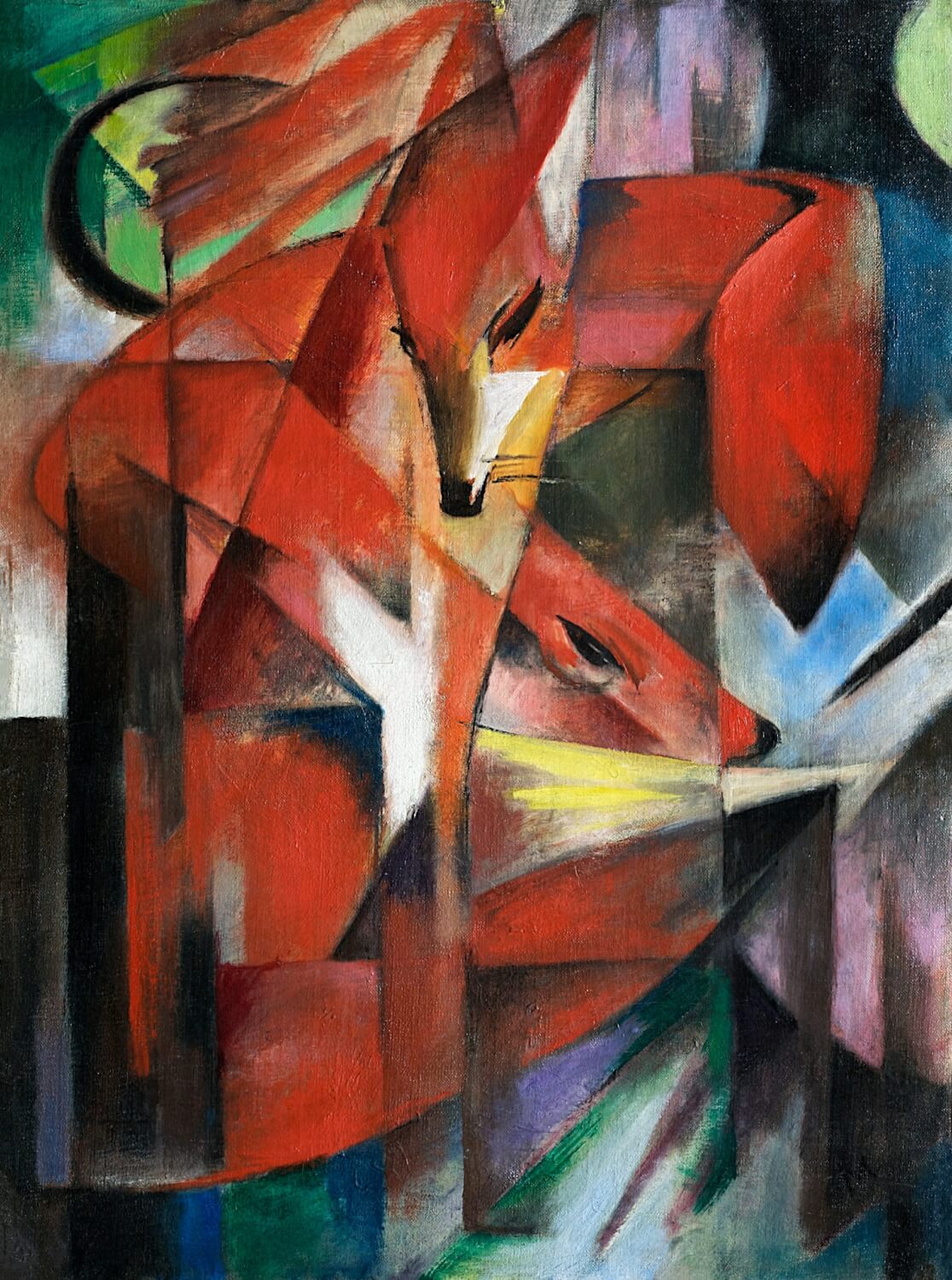 The Foxes by Franz Marc
If your heart is searching for art on the abstract side, look no further than The Foxes by Franz Marc. It features bold colors and geometric shapes, while still managing to capture the elusiveness (and adorableness) of a pair of foxes.
If you're looking to add museum-worthy art to your walls, turn this abstract painting into a hand-stretched canvas print.
---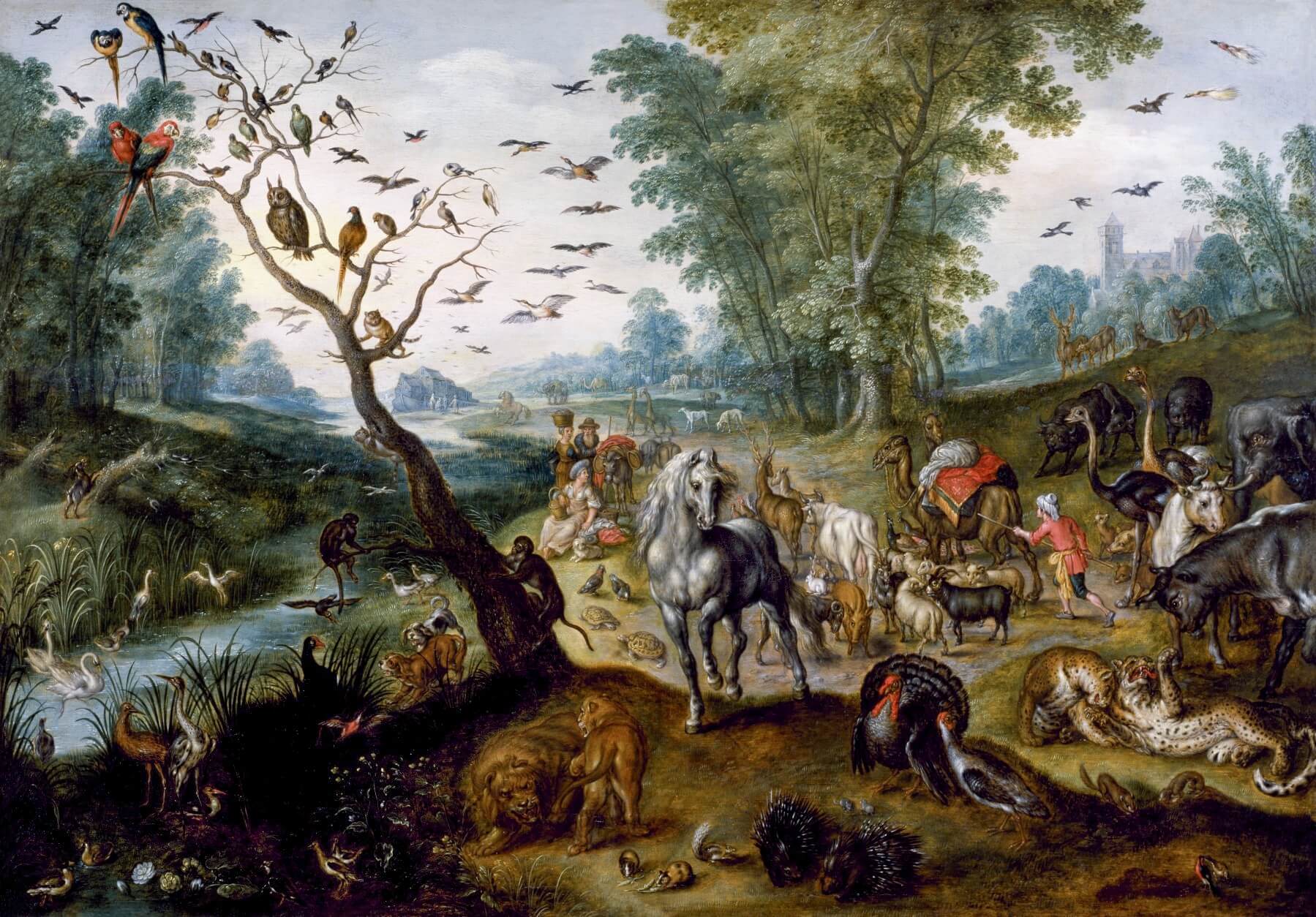 Before the Ark by Jan Van Kessel
Jan van Kessel created this stunning and momentous painting with the tale of Noah's Ark in mind. The fantastical colors and attention to details make it one of our favorite illustrations on this list; It's the type of artwork you'll find yourself getting lost in time and time again.
Bring it to life on a large metal print.
---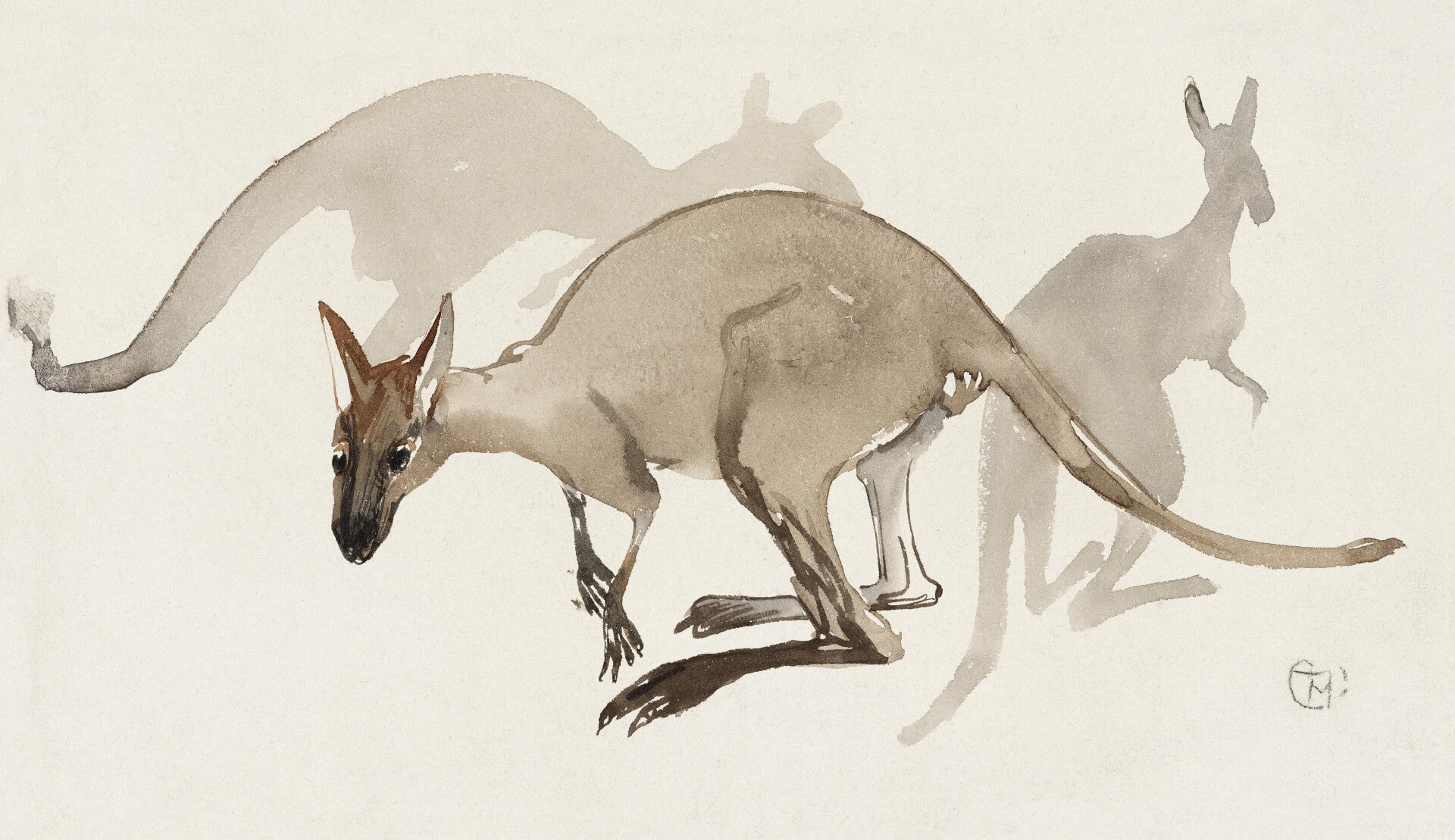 Kangoeroes by Theo van Hoytema
You read that right! The simplicity of Kangoeroes by Theo van Hoytema caught our attention – and earned this sweet little water color a place in our collection. Printed on fine art paper, this water color would have an authentic, artistic appearance, making it a perfect way to decorate an office, an art studio, or an intimate bedroom space.
---