Dutch painter Johannes Vermeer was known for his vivid and detailed illustrations. His work primarily focused on simplistic, domestic scenes, where he exercised his incredible talent for capturing rich and dynamic lighting schemes. After becoming enchanted by Vermeer's numerous masterpieces, we were elated to learn that his illustrations belong to the public domain: meaning they can be printed, shared or altered however you so wish!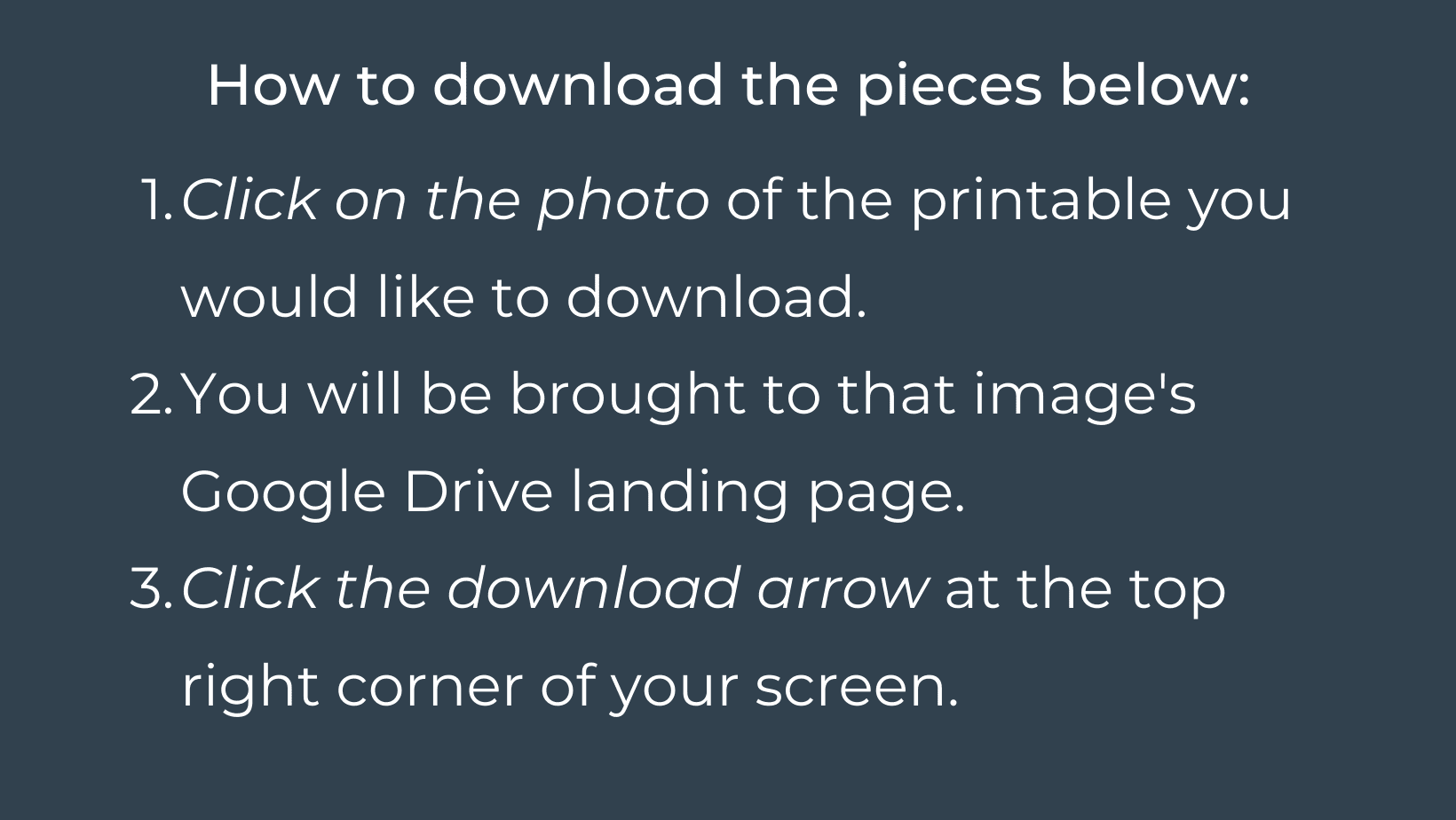 Want to turn one of the illustrations below into a customized museum-quality art print? Simply click on the image to be taken to its download page. Then, upload the file to a Printique gallery and bring it to life in whichever form your heart desires.
---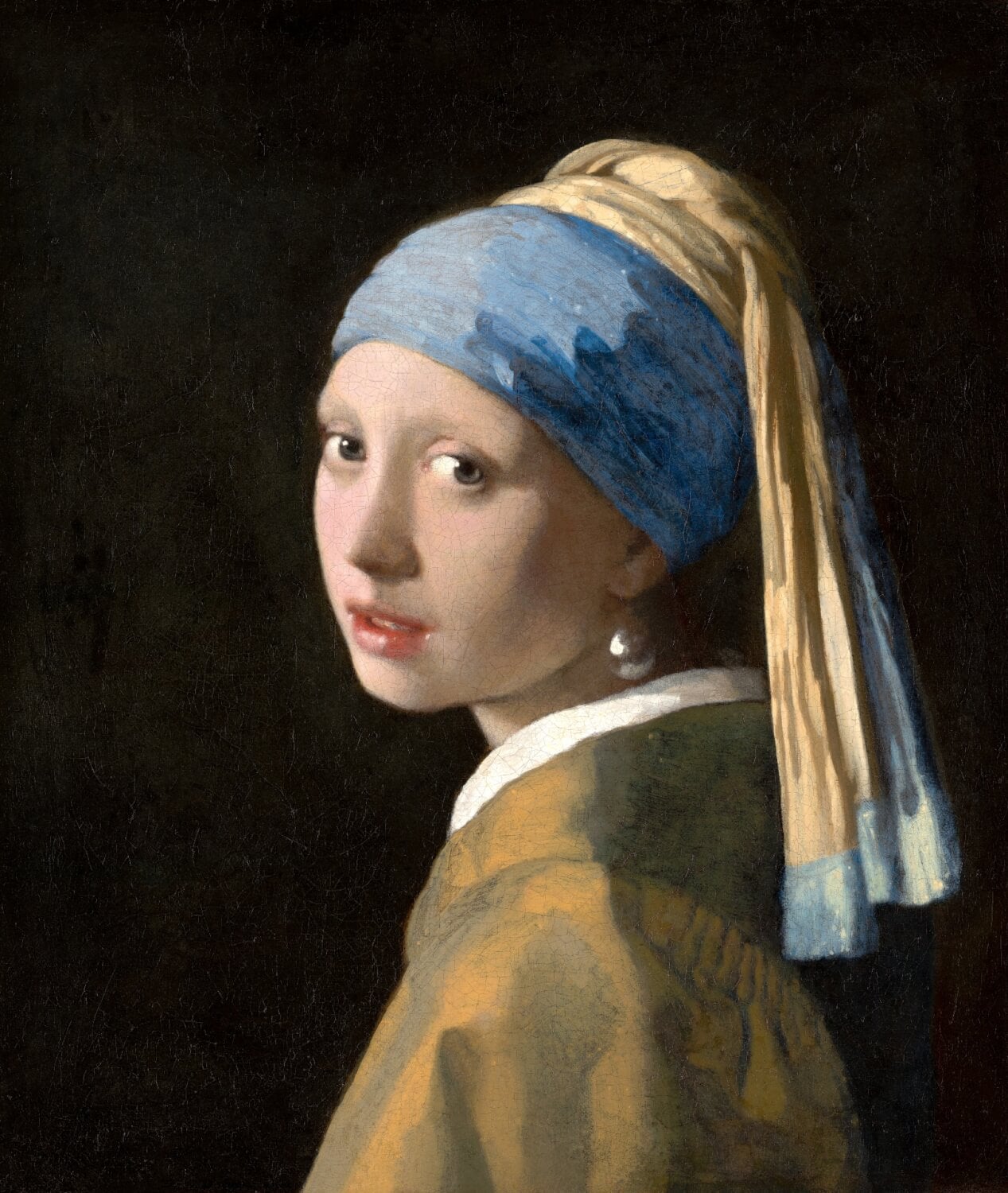 Girl with a Pearl Earring (ca. 1665)
In what become one of Vermeer's most famous paintings, he illustrates a girl in blue and gold head dressing, facing a prominent light source. The illustration carries a sense of sophistication, and the direct eye contact held by the subject makes it undeniably enchanting.
If you're looking to add a touch of artistry to a work space or bedroom, bring this illustration to life on a 20×24 inch poster print.
---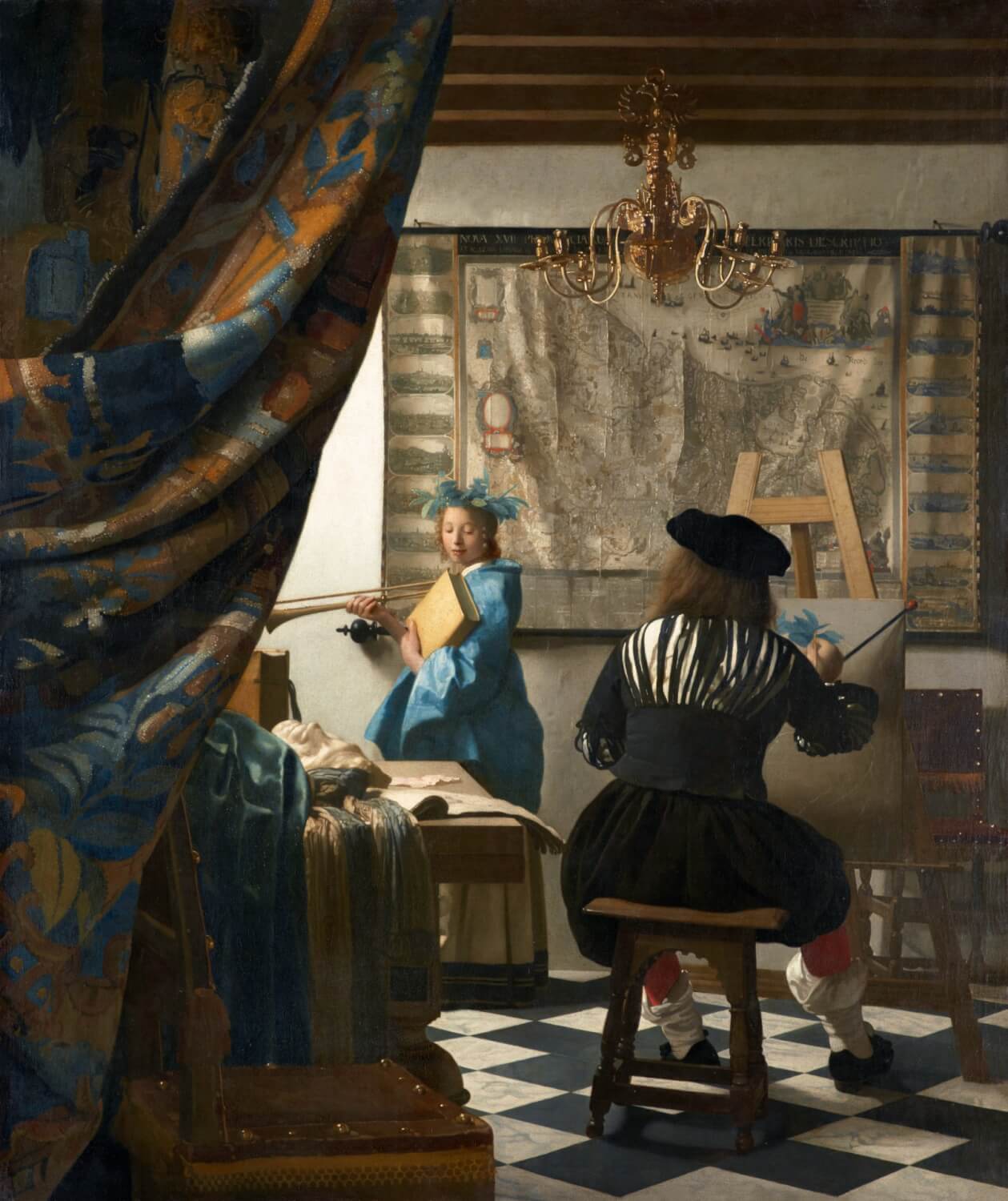 The Allegory of Painting (ca. 1666 –1668)
In The Allegory of Painting, Vermeer takes a meta approach, depicting a painter as he creates an illustration within his own illustration. While each of Vermeer's paintings are impressive in their thorough details, this one surely takes the cake. Vermeer gave such care and attention to every inch of this illustration, causing it to appear nearly photographic in some areas.
It would accentuate the character of any room – especially one that already leans heavily on blue or gold color schemes. Bring it to life as a metal, acrylic, or poster print to ensure its vibrancies maintain their full strength.
---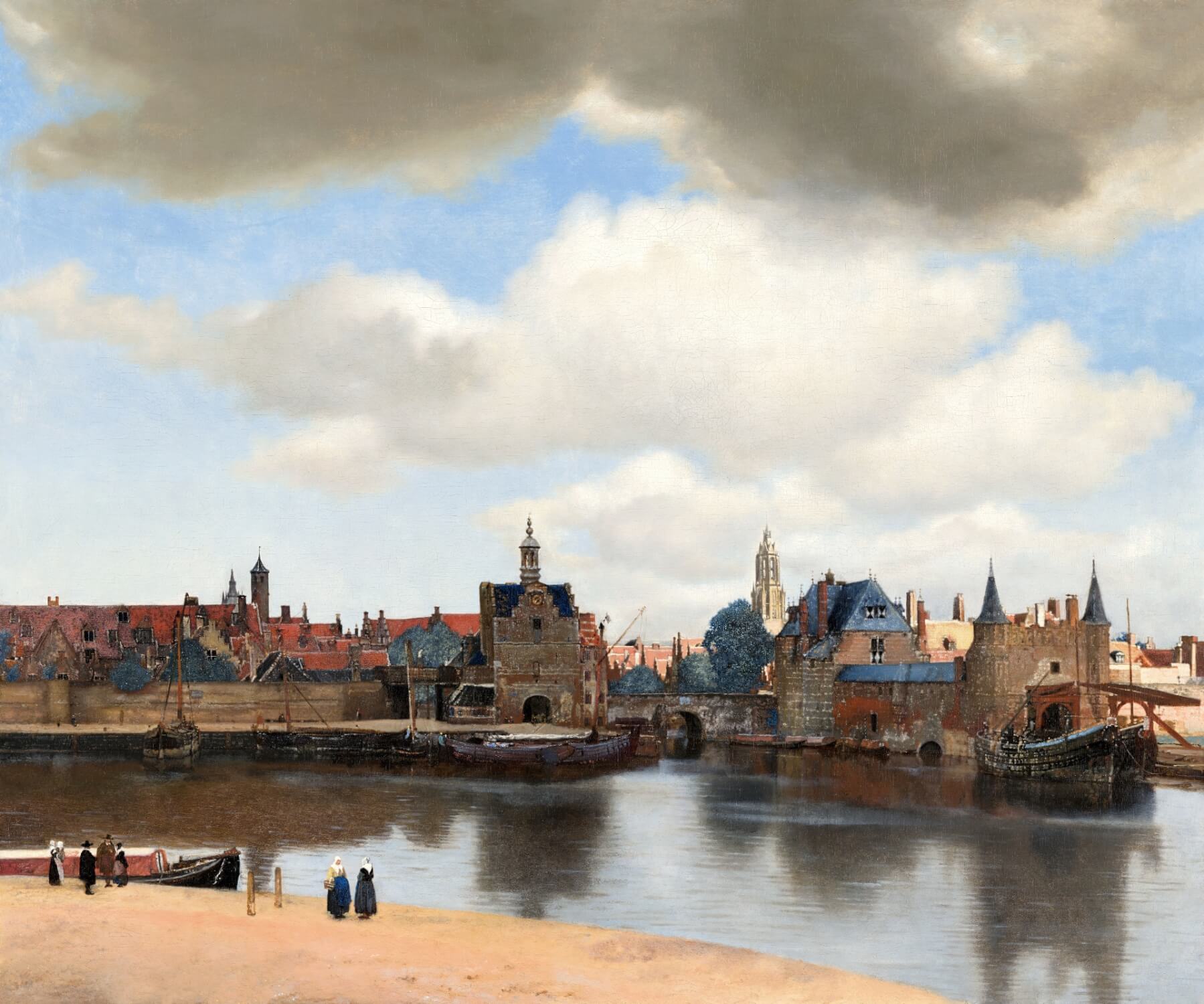 View of Delft (ca. 1660–1661)
Vermeer veered from his usual interior paintings with the illustration above, View of Delft – and we're so glad he did! The bright and sunny skies make this the perfect piece for those looking to liven a room with artwork.
Bring it to life on a vibrant metal print – the perfect medium to add a splash of color to your bathroom or kitchen.
---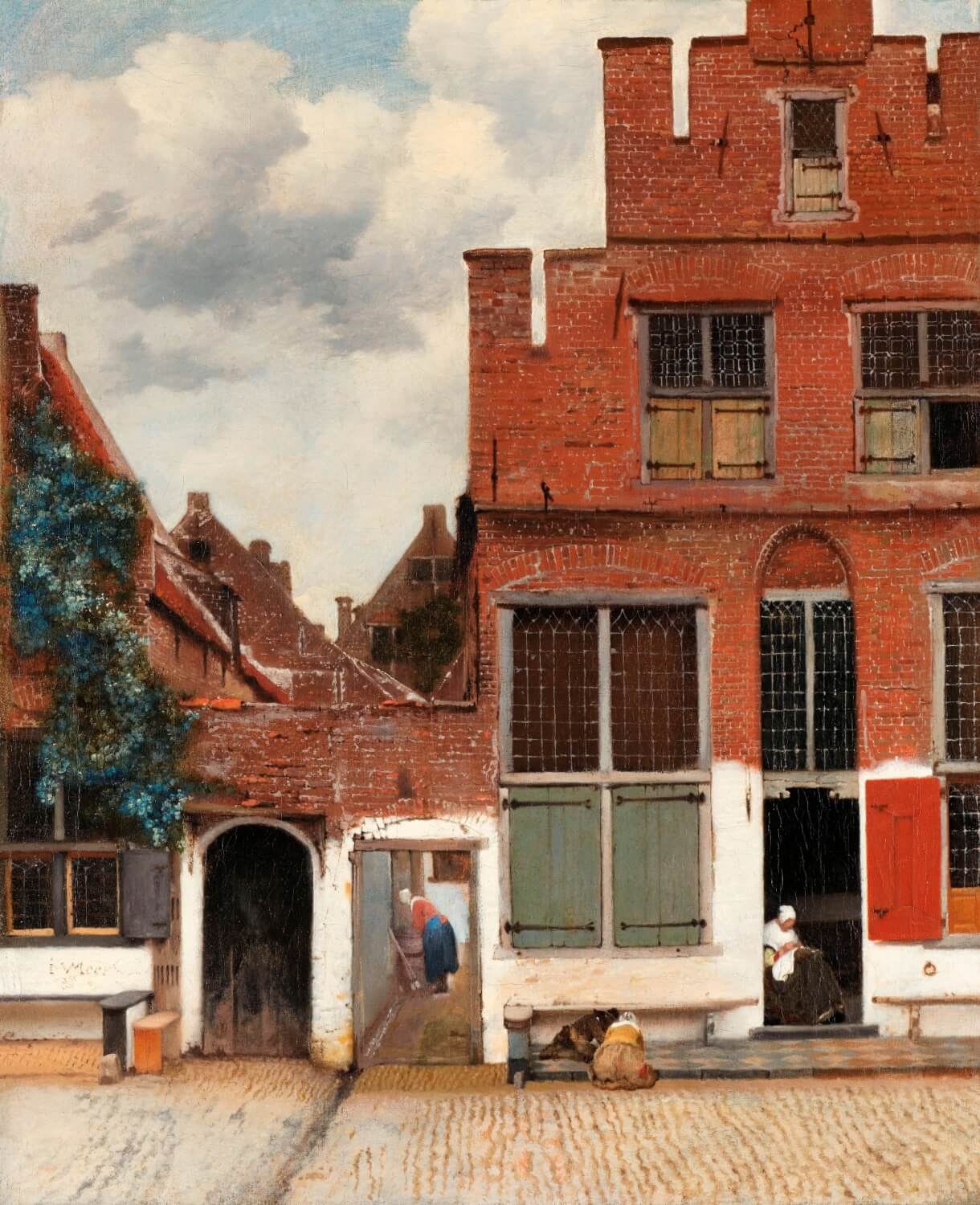 The Little Street (ca. 1658)
Our attention was captured by the rich red-oranges used in the detailed brick work of this illustration. If your interior decor style aligns with a rustic, rural aesthetic, this illustration will add an additional touch of rustic pizazz to your space.
Bring it to life in a large wooden frame to take its rustic presence to heightened levels!
---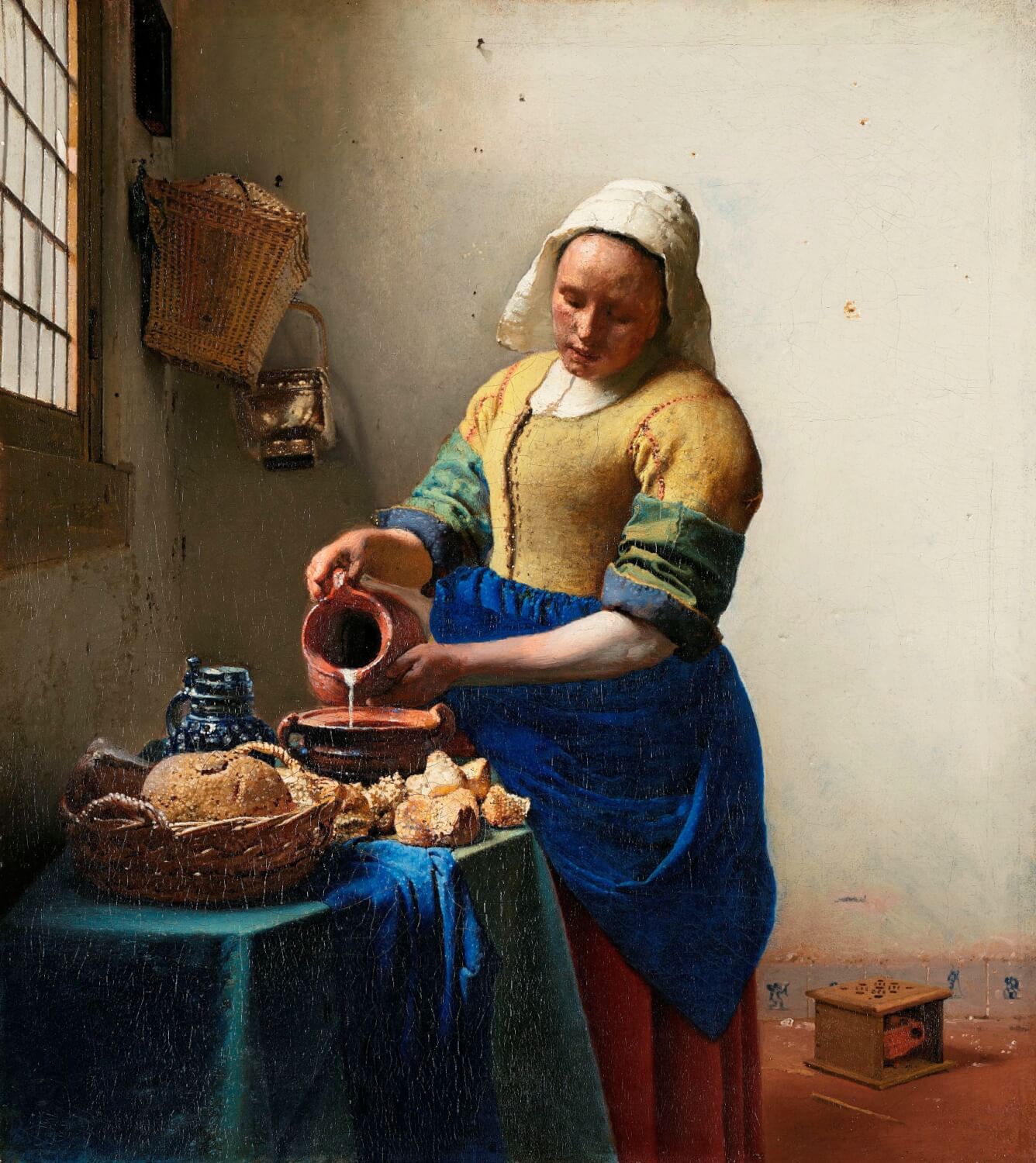 The Milkmaid (ca. 1660)
The Milkmaid is a perfect example of Vermeer's ability to turn simplistic daily moments into momentous works of art. With his use of draping royal blues and electric golden yellows, Vermeer breathed fresh life into the dullness of a chore.
Bring this illustration to life on an acrylic photo block to breathe that same liveliness into your home.
---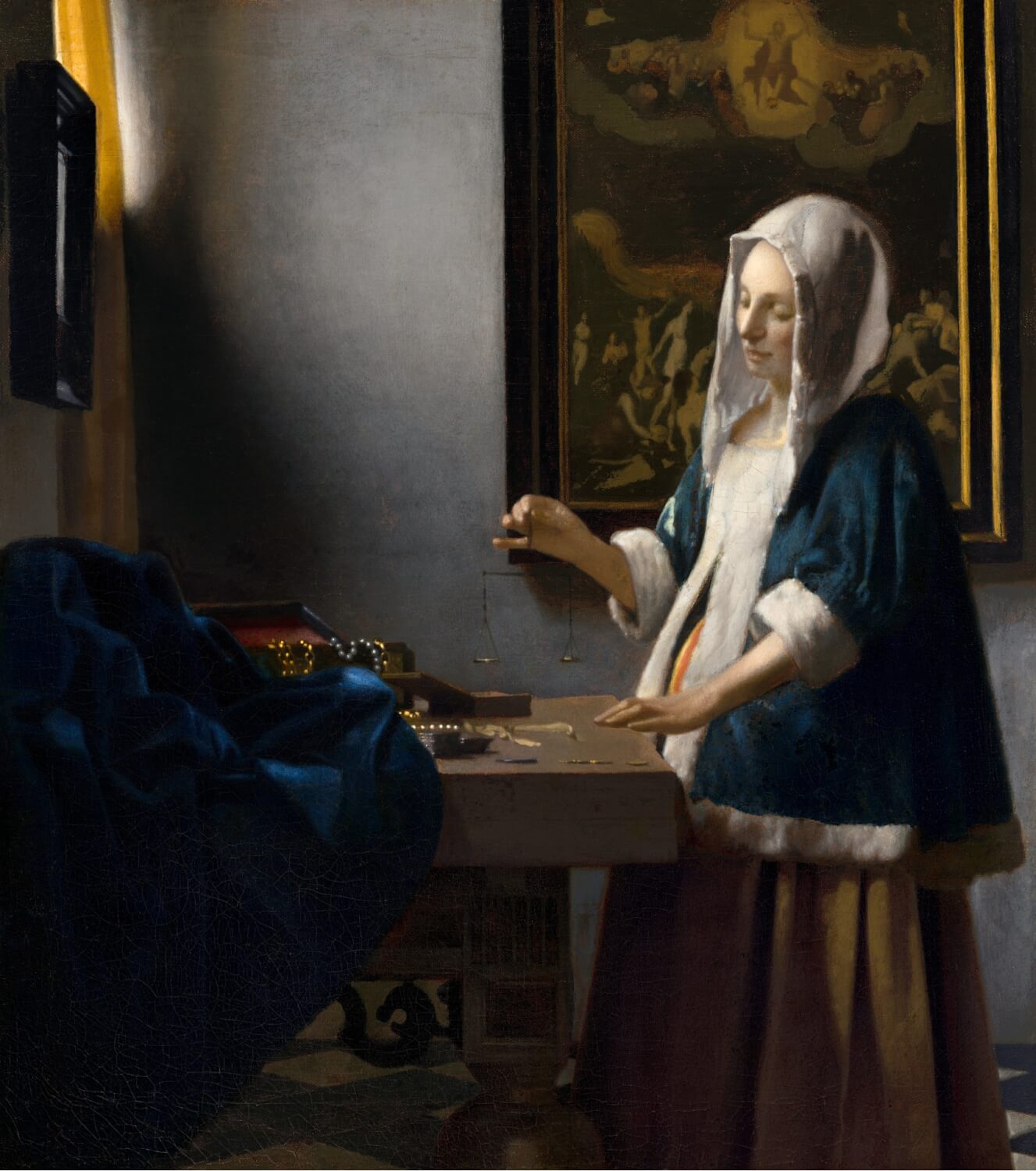 Woman Holding a Balance (ca. 1664)
We admire the use of symbolism in this traditionally moody illustration. There seems to be, quite literally, something hanging in the balance of this painting; It's the perfect illustration to put on display as you head through a transformative period of your life. Afterall, the best art makes us feel understood in a way many other forms of communication fail to.
---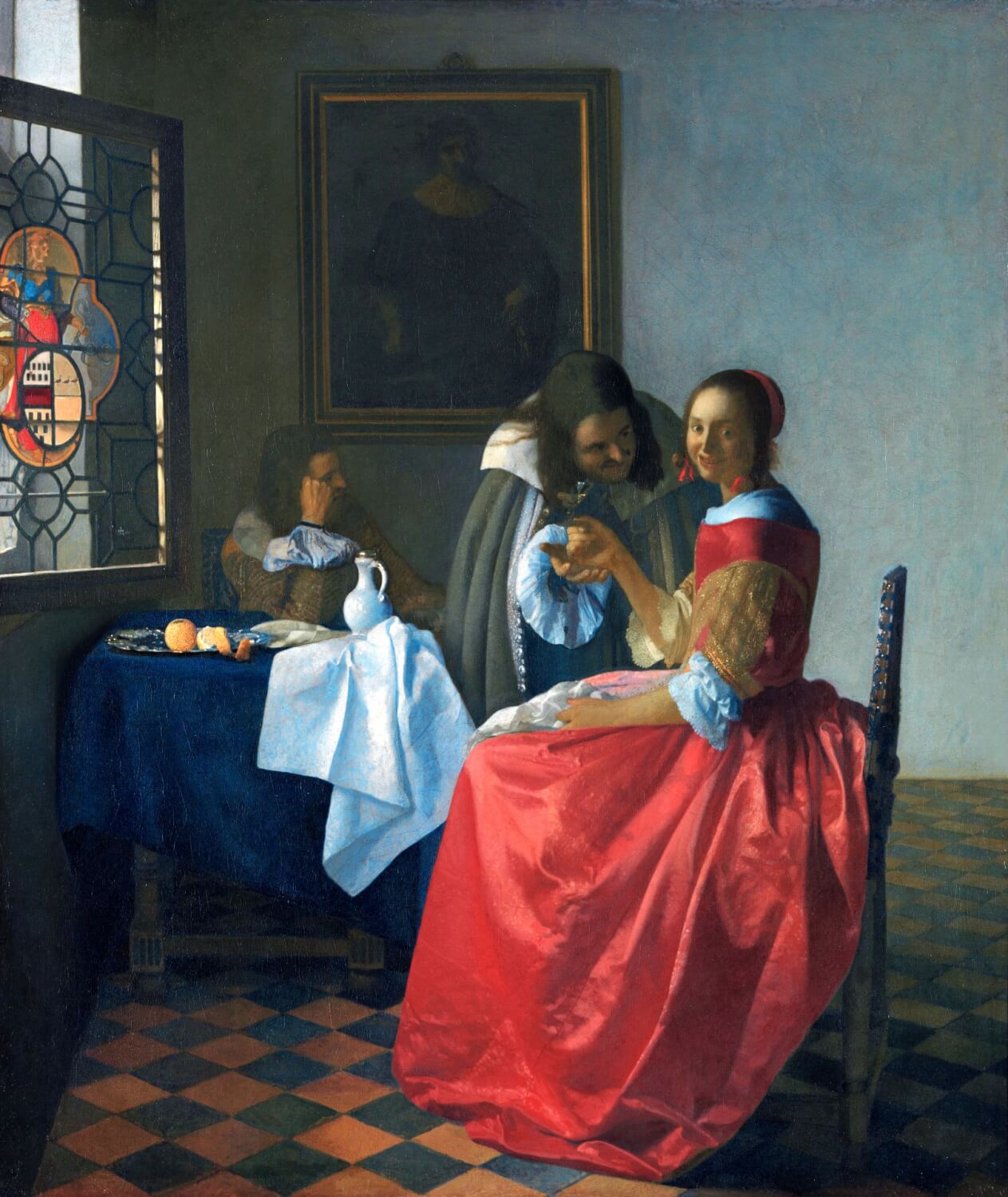 The Girl with a Wineglass (ca. 1658–1662)
It's evident that Vermeer made intentional decisions when it came to the direction of glances in this illustration, and the decisions he made paid off. We were pulled into the illustration by the direct eye contact of the main subject, and entranced by the illuminated details of the rest of the scene.
If you enjoy art that confronts you – and perhaps slightly unsettles you – this is the painting for you!
---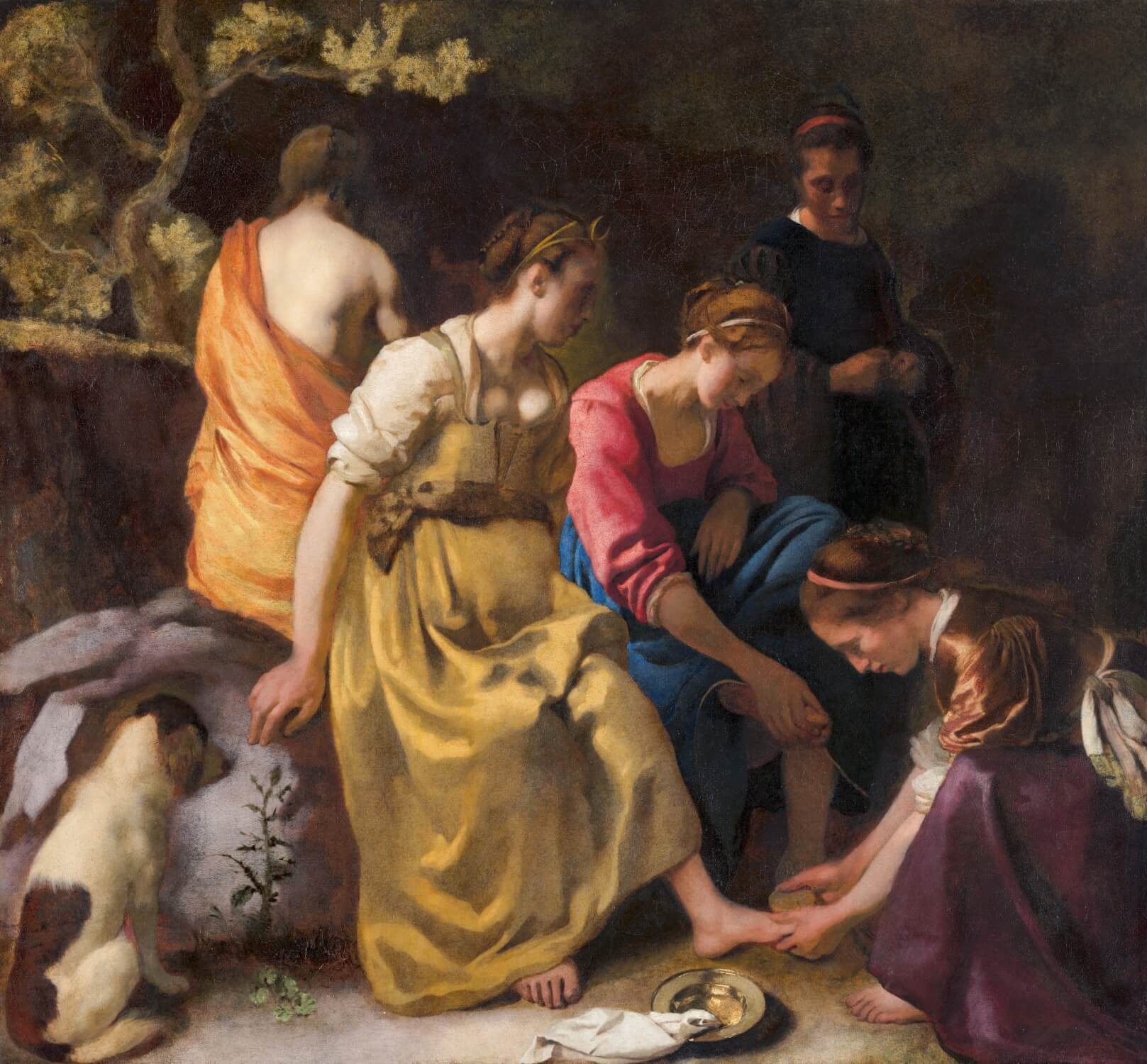 Diana and her Nymphs (ca. 1653–1654)
Looking for a (nearly) square oriented portrait to complete an eclectic or Victorian-styled wall gallery? You've found just the painting! With its range of colors, gold detailing, and sense of womanhood, it's a stunning and elegant painting to boldly display alongside your collected art pieces.
Its previously mentioned range of colors makes it a dynamic piece, one that will fit in alongside anything from floral arrangements to gold figurines.
---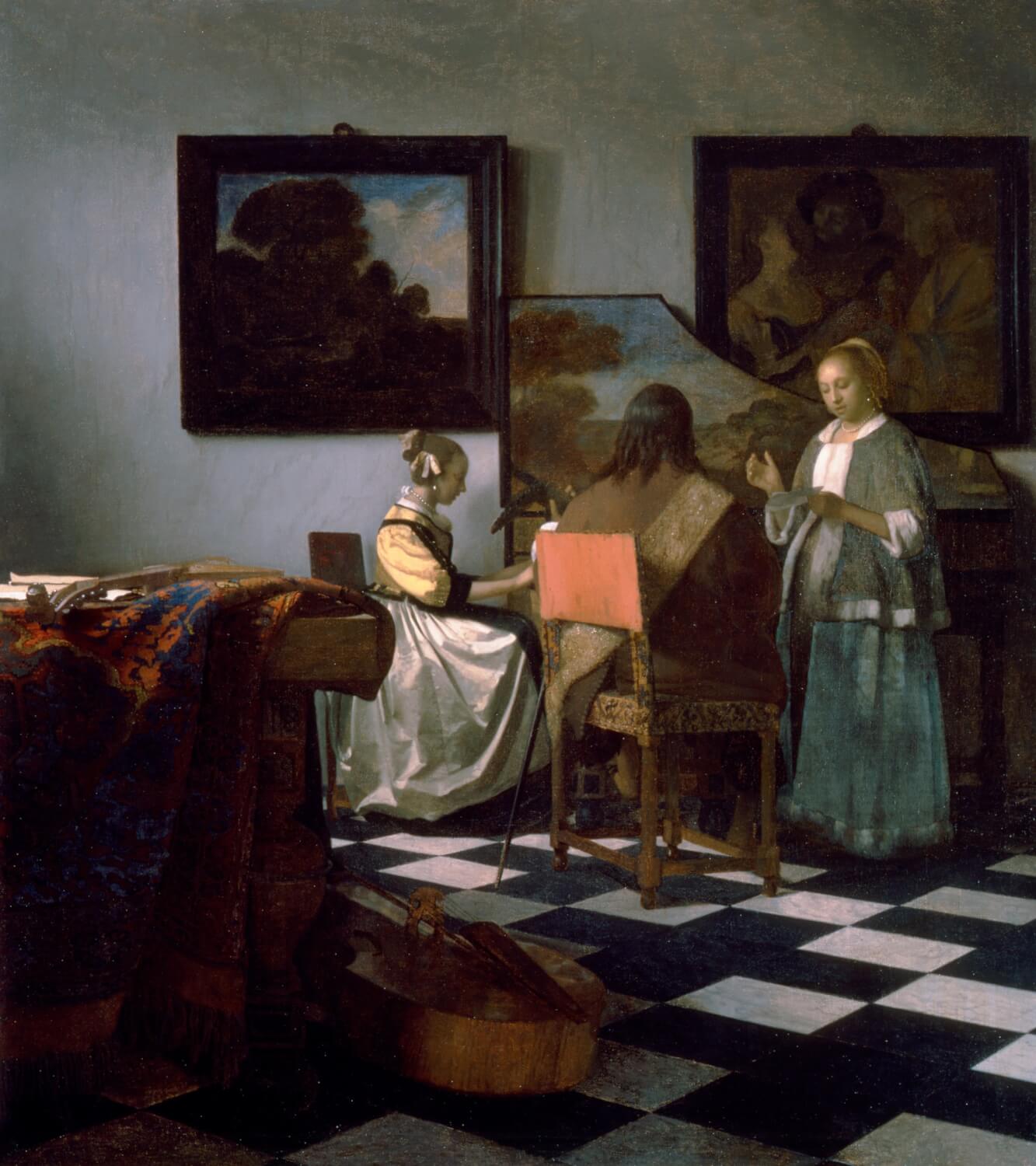 The Concert (1664)
At first glance, this illustration may appear slightly underwhelming, but there's something to be said for art that becomes all the more impressive the longer you stare. While everyone is sure to love something different about an artwork, a detail we particularly love is the rich pattern of the folded rug. It gives the scene a sense of disjointed authenticity, drawing us into the story that Vermeer captured on his canvas.
---